5 Steps to Choosing the Perfect Bridesmaid Shoes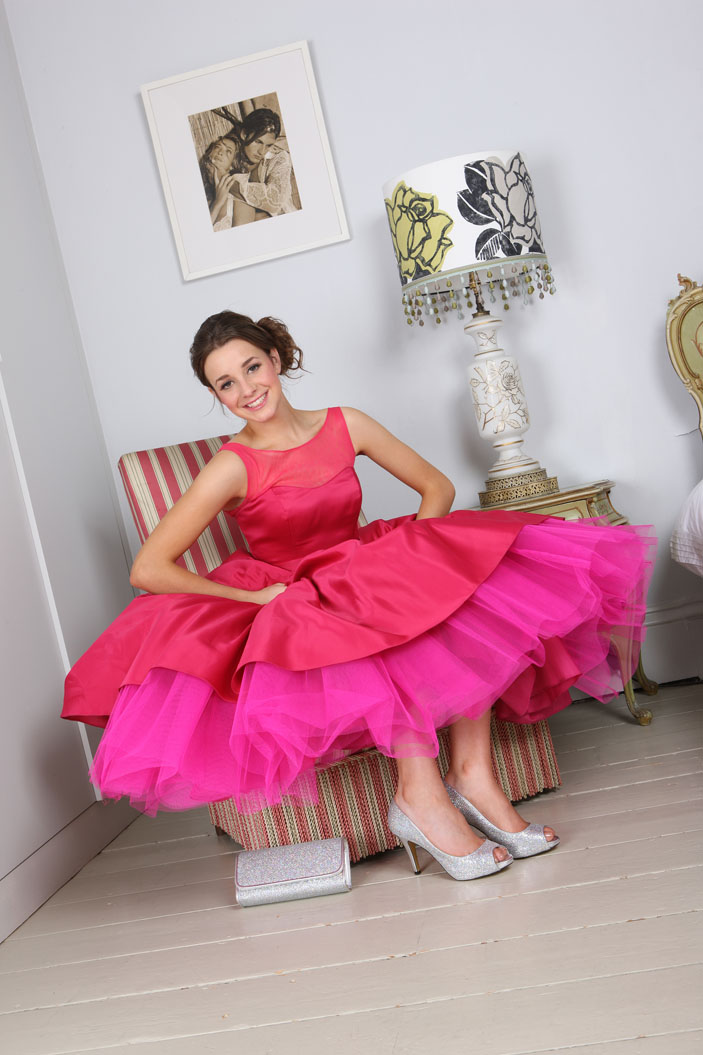 Brides faced with endless options for bridesmaid dress colours, styles and wedding theme inspiration usually find the prospect of choosing the perfect bridesmaid shoes daunting. With the number of bridesmaids at a wedding ranging from anything between one and fifteen - it has become even more important that this task should feature near the top of any wedding to-do list to avoid a bridesmaid shoes dilemma!


Research well and start early:

Finding shoes to suit the different tastes, sizes and ages of bridesmaids requires a lot of planning – start early, visit plenty of wedding shows and use online research. You will find specialist bridesmaid ranges by designer brands but you should also consider budget bridal shoes, high street brands or silver and gold evening shoe collections which are ideal for bridesmaids to wear again after the wedding.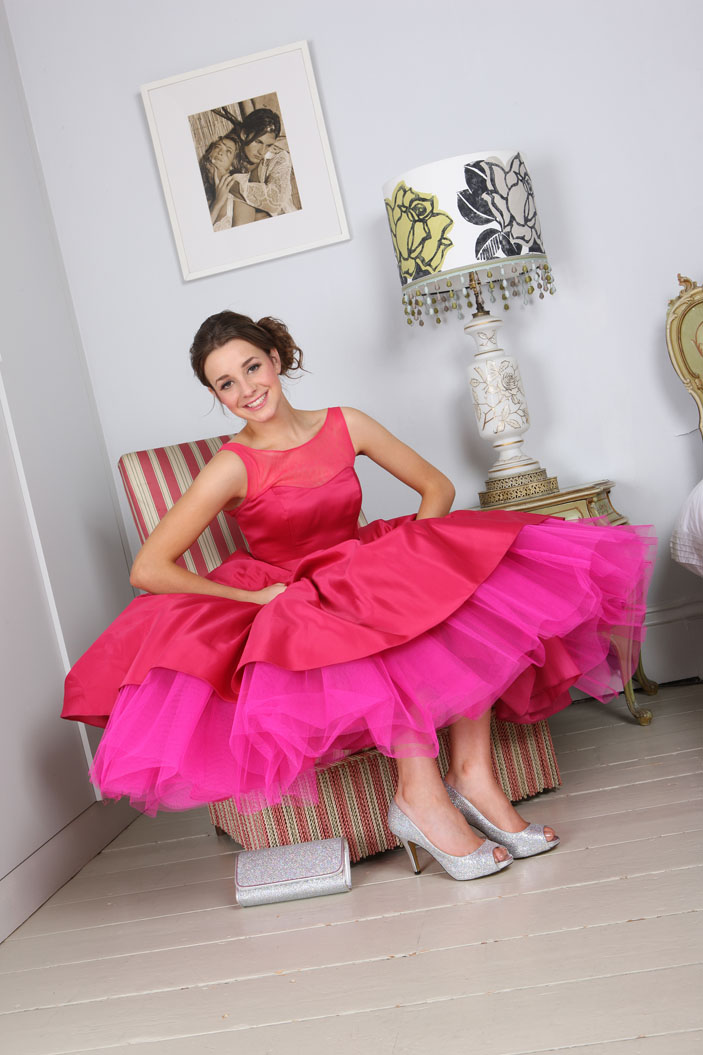 Consider Shoe Dyeing:

If you're on a tight budget, you could search the high street for shoes in a specific colour to match your bridesmaid's dresses but an easier – and not necessarily more expensive option – is to have the shoes dyed to match. Shoe dyeing can cost up to forty pounds per pair but if you shop for discontinued styles during September you will find plenty of price reductions on dyeable shoes making this option more affordable. Also, if you've opted for a 'standard' colour – companies like Rainbow Club offer FREE dyeing to ten colours – perfect if you have lots of bridesmaids but still want a luxury look!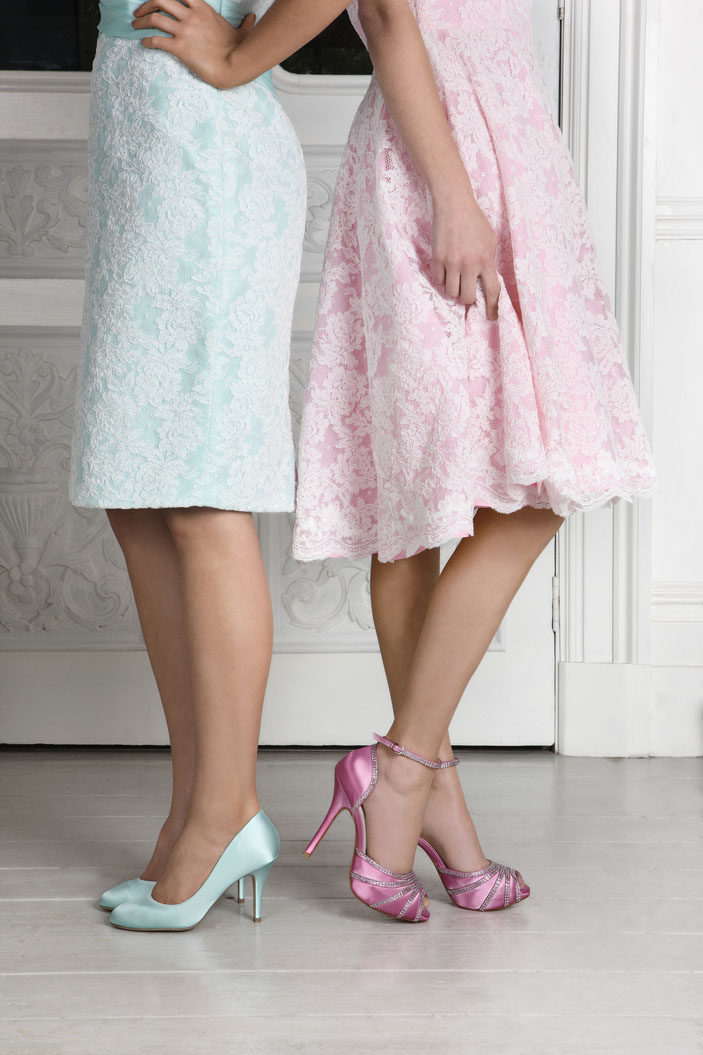 Think Mix and Match:

If you're a bride who wants unique and different wedding dresses for each bridesmaid, you may want to opt for individual bridesmaid shoes as well. A mix and match approach is perfect if you have many bridesmaids as it's easier to find something to suit everyone! Source different shoe styles but in the same colour perhaps or even buy plain shoes in the same colour with heel heights to suit all and then use shoe clips to create a slightly different look for each bridesmaid.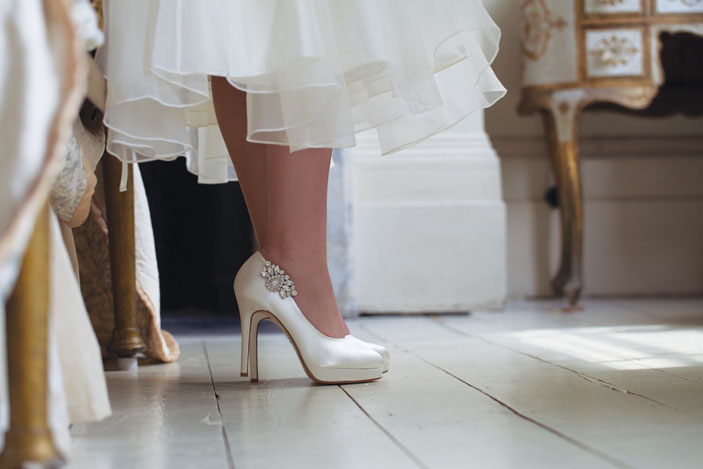 Arrange a shoe trying session:

It's notoriously difficult to arrange a single day when everyone is free…but vitally important for buying bridesmaid shoes! With everyone together, you will instantly get a feel for the various brands sizing and styles and it will become quickly apparent which is the best brand for you. This session is great for eliminating the various options and narrowing it down to whether dyeing, metallic or a mix and match option for bridesmaid shoes is right.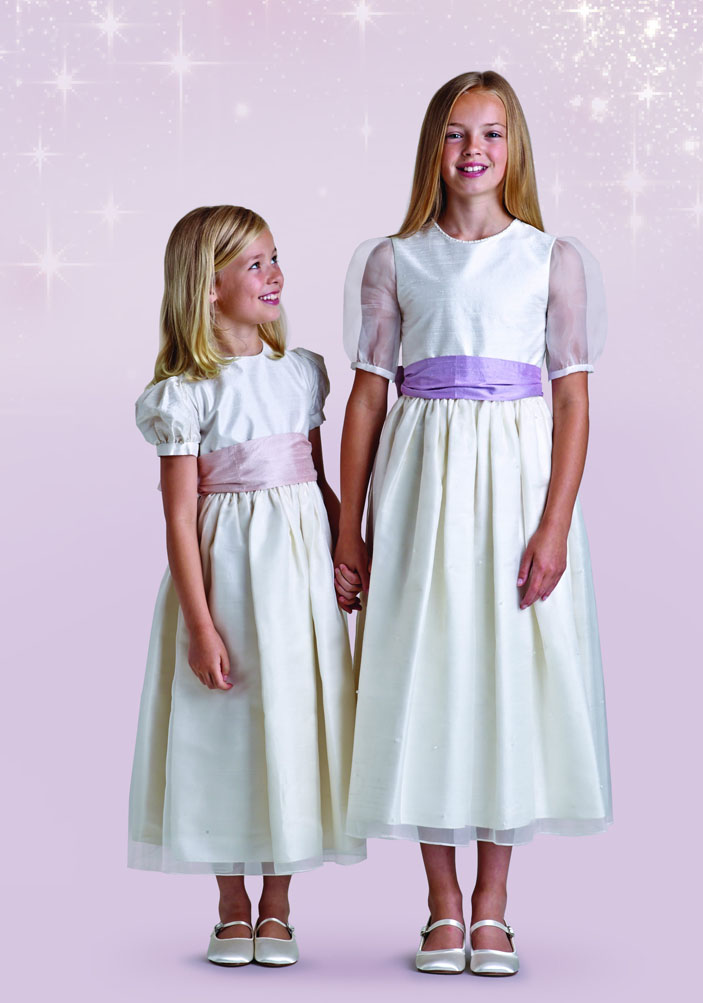 Be flexible:

This step will feature in many of your wedding tasks - but for bridesmaid shoes it is particularly important. Some of your maids may be between shoe sizes, may not suit a particular style or may even need a specific heel height. It is up to you – the bride – to make sure that all your bridesmaids feel comfortable. If the High Street option fails…you will have to opt for specialist bridesmaid shoes which offer half sizes to fit everyone!