4 Hen Party Ideas to Flex Your Budget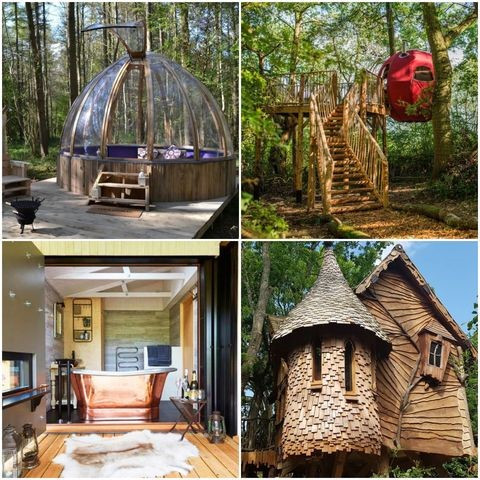 If you're organising a hen party, you might feel overwhelmed by the number of different activities available. There are so many hen party formats these days, and that should be seen as a good thing. But how can you ensure your hen's last night of freedom is as memorable as possible, while still staying within budget?
Whichever budget you are working with, there is nothing wrong with thinking outside the box when it comes to the pre-wedding bash for the girls. Make it a little quirky, take people out of their comfort zone, choose a location they might not be familiar with… it all goes towards making your hen party a night you will always remember.
1. Karaoke sing song
It's tried and trusted, relatively cheap, and certainly cheerful. Why not have a good old sing song for your hen party? You don't need to have the voice of Mariah Carey to enjoy belting out some classics. You might think of it as a Saturday night activity rather than the focal point of a hen do, but karaoke can be the perfect informal night time plan. And it's brilliant for coaxing the more shy members of your group to come out of their shell!
There's a wide range of possibilities when it comes to when and where to arrange your karaoke night. Why not stay at (someone's) home and simply hire a karaoke machine, organise drinks and nibbles and away you go. You don't need to spend a lot of money to have a lot of fun.
If you do want to go all out, rent out a club and have a DJ to help you to set up the tracks, as well as set the mood. Here's a list of much-loved tunes and a Spotify playlist you could use to get the party started at your hen do karaoke party.
Source: Spotify.Community
2. Hold a cocktail masterclass
Who doesn't love a cocktail? And who says you can't combine fun and learning? Cocktail making classes could be the perfect hen do activity. There are specialist companies which hold cocktail masterclasses that can show you the basics of mixology, allowing your group to create their favourite drinks, and then drink them! Take a look at this class with the boys from Butlers with Bums – learning has never been this much fun!
Classes are held by a professional mixologist who knows all the tips and tricks. They are a great way to break the ice (literally) for some of your group who may not know each other well. Aside from being tremendous fun, cocktail making at your hen party will give your attendees a skill that they can take away with them and use at home.
3. A very big house in the country?
So said the lyrics from the famous Blur track, and for hen do organisers with a larger budget, a rural getaway can be the ideal adventure for your group. Heading to the countryside can be such a tempting option for those city slickers who are tired of the everyday grind in the 'big smoke'.
Think delectable food in a lavish dining room as a log fire blazes away. Organise a walk through the beautiful British countryside to allow you and your group to catch up, and share memories. Make sure there's a private bar at night time, giving you the perfect opportunity to savour your opulent surroundings. Then retire for the night in opulent surroundings, or historic settings.
The good news is, organisers don't have to go it alone. From cosy cottages to stately homes, there are plenty of countryside properties that offer hen do packages; here's a good example.
4. Girls go glamping
If your budget doesn't stretch to a snuggly holiday cottage or grand country house with all mod cons, don't worry. You can still enjoy the best of the Great Outdoors by going glamping. Glamping is a relatively recent trend that gives you the rural freedom of going camping but, crucially, with luxury accommodation more akin to a five-star hotel. Think cosy cabins or tree houses, quirky yurts and cool ecopods, offering facilities such as kingsize beds and proper bedding, ensuite bathrooms, woodburners, hot tubs and more. It's camping, hens, but not as you know it.
Enjoy outdoor activities such as hiking, canoeing, orienteering or whatever takes your fancy, but know that you'll be coming back to all your creature comforts during the evening. There are plenty of glamping sites to choose from in locations around the UK, and they come in all shapes and sizes! Take a look at this fabulous selection!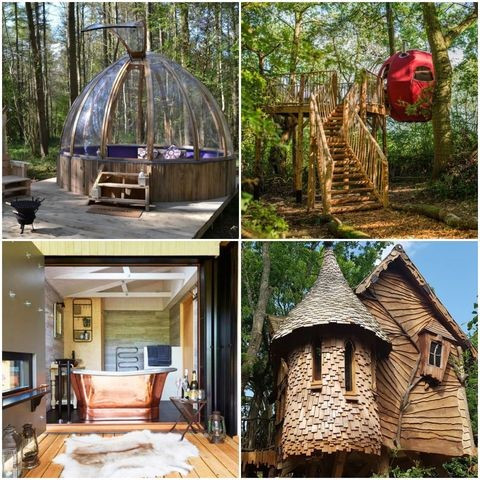 Source: Country Living