3 Tips for Choosing the Best Wedding Theme Colours in 2021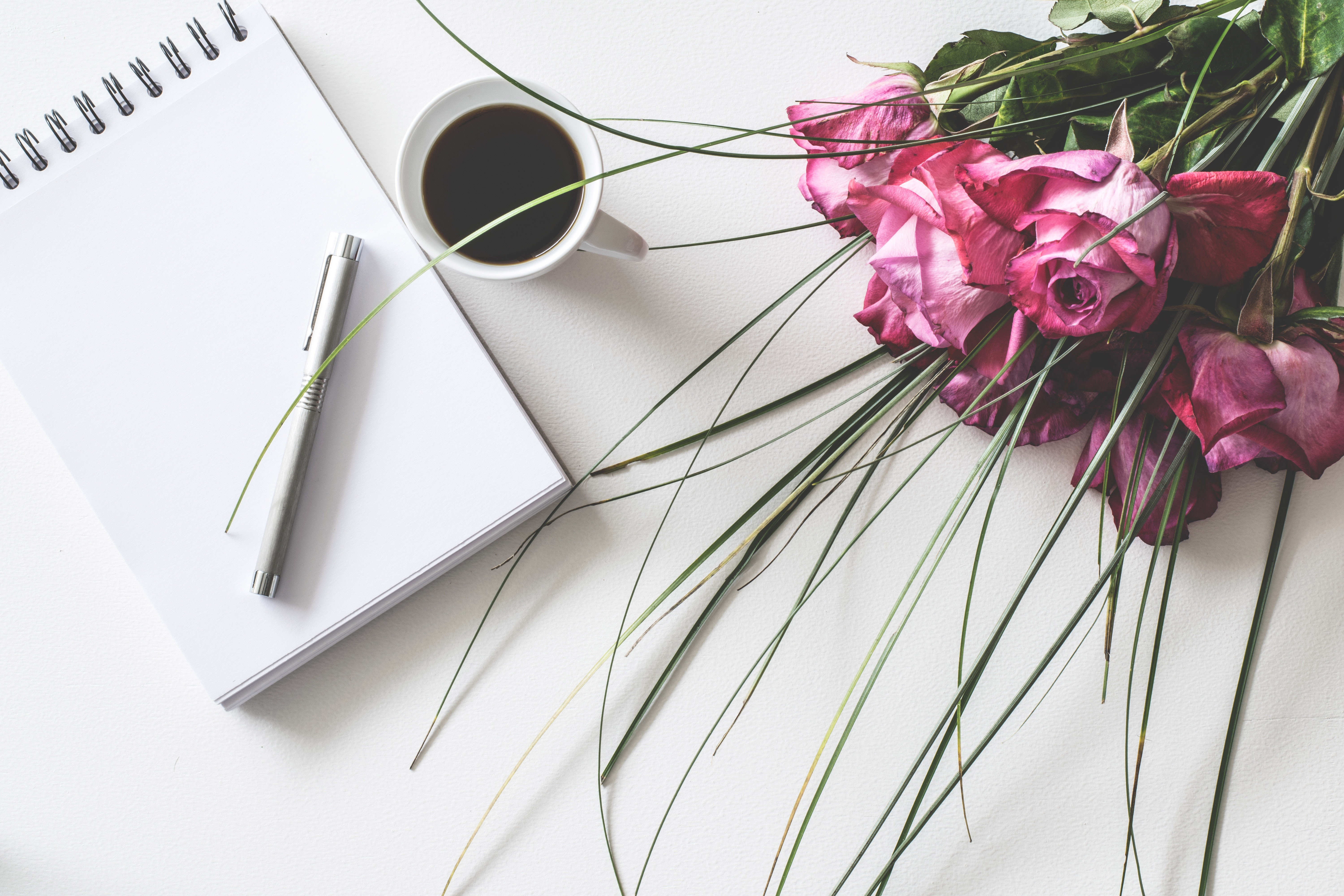 Your special someone finally popped the question. Of course, you said yes. It was exhilarating and romantic at the same time. And since then, your mind and heart have been racing as you spread the news to friends and family and start to envision your perfect wedding. As you begin wedding planning though, you quickly realize that, "Will you marry me?" is not the only question you have to answer.
Who should we invite? What should our wedding hashtag be? What about our wedding destination? And one of the most important questions of all: what should our wedding theme colours be?
From elegant blues to fairy tale pinks to romantic reds, there are so many options for theme colours it can be hard to narrow down the perfect combination. So, we've compiled a list of tips to help you start thinking about how to choose the perfect hues for your big day.
1. Think Seasons and Think Aesthetic
One of the simplest factors that can help guide you in choosing the right theme colour for your wedding is the season that you're getting married in. Once you've nailed down your wedding date, or at least the month, you can start brainstorming colours that match with the natural themes of that season.
Getting married in the winter? Perhaps you could go with darker, richer colours like navy blue, winter pine green, or even cranberry red. Or maybe your big day will take place during the spring. In that case, a floral palette or even pastels like emerald, sunflower, and amethyst could complement the springtime's budding greenery and blossoming flowers.
The advantage of choosing seasonal colours is that every season already has its own natural theme that comes with it. If your wedding colours match well with the season, then your wedding will be sure to invoke the charm and beauty of that season, whether it's fall's colourful warmth, winter's bold regality, spring's gentle elegance, or summer's playful allure.
Remember, your wedding theme colours dictate your ceremony's presence, so it's important to sit down with your significant other and decide what palette will work best for you. And if you already have a theme picked out that's not based on a season, then that's a great starting place too! Your theme and your wedding aesthetic go hand in hand, so it's important to have a strong sense for what kind of feel you want your wedding to have. Your theme will be the foundation for your colours.
2. Head to Pinterest
Let's be honest, most people have their wedding already all planned out on a Pinterest board. That means Pinterest is a great place to find some inspiration. Keep in mind that the colours you choose will help determine what kind of flowers you get, what your tables look like, and even the colour of the dresses that the bridesmaids will wear when they're standing next to you. Since it can be hard to envision all of these things put together, Pinterest is a great place to visit so you can see some of your ideas in action.
How to Find Your Perfect Wedding Theme colour on Pinterest
Pinterest will provide you with a wealth of images and ideas for what your wedding could look like. It's easy to get lost in the world of Pinterst, so we recommend starting broad and then narrowing down your search as you get more inspired and specific with your vision.
Getting married on a beach? Start with a general search like "beach wedding colours'' or even just "beach aesthetic." If you see an image that you like, you can create a board and save it. Simply click the save button and it will walk you through creating a board for you to store your favorite ideas on. As you start to build out your idea board, you'll be able to get a fuller picture of what your wedding could look like.
Remember, just because you're using Pinterest to get inspired doesn't mean your wedding won't be original. Anyways, good artists borrow, great artists steal.
3. Follow Wedding Bloggers and 'Grammers
In addition to Pinterest, there are lots of other great places to look for wedding inspiration. We recommend looking at wedding blogs and popular wedding Instagram accounts. Chances are, someone has had a wedding that shares some of the aesthetics that you are going for.
Blogs and Instagram accounts can be great places to find inspiration, especially if you're having trouble narrowing down a theme or colour scheme that you like. Perhaps you'll find inspiration by reading about someone else's fairytale wedding. And even if you have already picked out a theme, you may find some little nuggets in the details of these blogs and pictures—maybe an idea on how to paint your nails, or a fun idea for your napkins. Those little details can make your wedding that much more special.
Our Top Wedding Blogs to Follow:
Here are our top 5 favorite blogs that you should check out for inspiration!
1.
Style Me Pretty
We love the name of this one. But beyond the name, Style Me Pretty has got an extensive collection of resources that will help you plan the perfect wedding. With sections for planning and advice, real wedding inspiration, and even a blog entirely dedicated to wedding venues, Style Me Pretty is a must-visit for any couple.
2.
The Budget Savvy Bride
Ballin' on a budget? The Budget Savvy Bride is chock-full of ideas that will help you make the most out of your wedding without spending a fortune. They even have a marketplace for discounted items that you'll need for your special day.
3.
One Fab Day
As the most popular wedding blog in Ireland with over 500,000 monthly readers, One Fab Day has a little something for everyone. From DIY ideas to tips on writing speeches to dress inspiration, we're sure that you will leave this blog with a pocketful of ideas for your big day.
4.
Once Wed
With a section on their website entirely dedicated to wedding inspo, Once Wed has got you covered. They've even organized their blog into wedding ideas based on colour, destinations, and aesthetics. Not to mention, they also sell wedding dresses. What's not to love?
5.
Ruffled
Ruffled started in 2008 and since then has grown into a massive resource for newly engaged couples who are dreaming big for their special day. From beach to bohemian to modern, founder Amanda Nistor has got tips for just about every wedding out there.
Our Top Wedding Instagram Accounts to Follow:
Check out some of our favorite wedding Instagram accounts. Remember, if you like a picture that you see, don't forget to save it so you can easily get back to it later!
1.
Brides
Boasting 1.2 million followers, @Brides is a must-follow for any newly engaged couple. Their bio pretty much says it all: "Endless inspiration for your wedding and beyond!"
2.
RileyAndGrey
Described as "Non-wedding-y wedding inspiration,"@RileyAndGrey has got tons of content that will inspire you without overwhelming you. This feed manages to capture simplicity, elegance, beauty, and sophistication in each of its images. If you're looking to keep your wedding classy while still staying on trend, then this is the Instagram account for you.
3.
AisleSociety
With daily posts showcasing stunning flower bouquets, cake designs, and wedding invitations cards, is @AisleSociety THE account to follow if you're looking for inspiration for an elegant wedding.
4.
APracticalWedding
With a bio asking "how do I actually plan this thing?", @APracticalWedding's Instagram feed is the perfect place to visit for some down-to-earth inspiration.
5.
MaggieAustinCake
Everybody loves cake. But cake designer @Maggie Austin will leave you craving more than just a slice of delicious pastry. Check out her Instagram account for some dessert inspired aesthetics.
Inspire Others with your Wedding colours
Every couple has their own flare that will help to make their wedding stand out. So, don't forget to have your photographer take quality photos of the décor and the colours so you can use your wedding to help inspire others! No matter what choices you make, chances are your wedding will be inspiring to other couples who are in the beginning stages of planning their special day.
So, post your photos on to the 'gram along with your wedding hashtag and you'll have the opportunity to help someone else find their own perfect wedding theme! Plus, you deserve to show off all the hard work you poured into making your special day perfect.
As always, remember to have fun with your wedding planning process. Choosing the right colour can feel like it's a high stakes decision at the time. But at the end of the day, it is you and your fiancé that will make the day special. So get inspired, play around with different ideas, and most of all, have fun!