Wedding Bands for hire
Your wedding day is essentially the ultimate party, and what does every party need? Music. So why not go all-out and have live wedding music played by a talented band. The right music really sets the tone for the day, can make it more romantic but it also keeps your guests entertained and happy. A great band will be something everyone will definitely remember.
---
Blue Lion Band
26

The Blue Lion Band is a premium, customisable 3-14 piece band specialising in...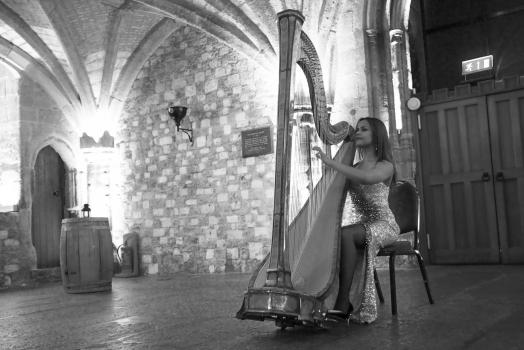 Music Students for Hire
9

The UK's Number 1 provider of young musicians for functions and events. Lau...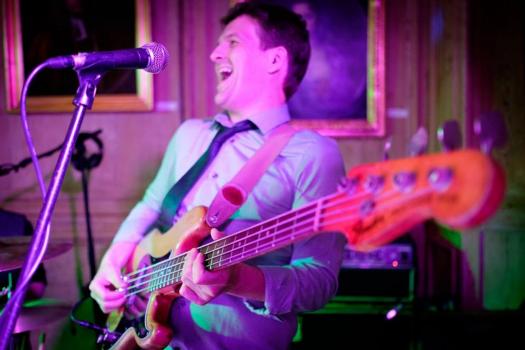 The Bears
14

Officially the best wedding band in London! The Bears are proud to be celeb...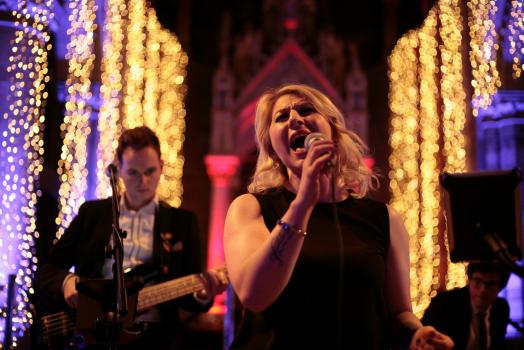 WooHoo Band
8

The WooHoo Band is a premium, customisable 3-14 piece band specialising in hig...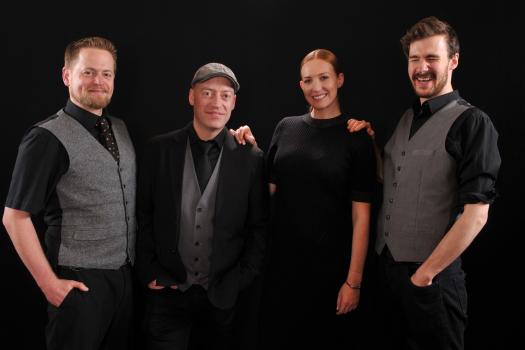 Funk City Band
6

*Special discounts for July 18* Funk City play fun, upbeat and classic songs...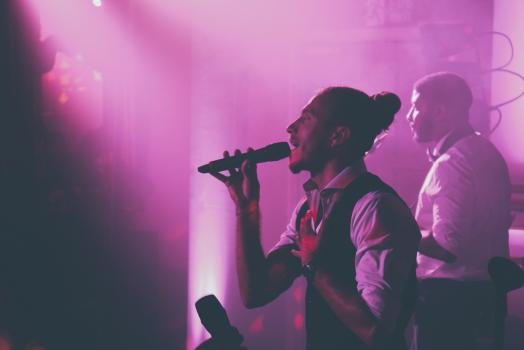 Fortune
3

FORTUNE are an award winning London based wedding band with a repertoire spann...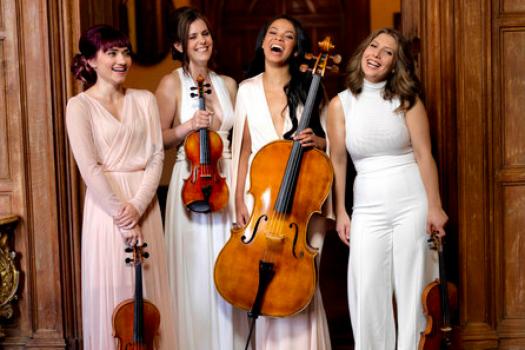 Encore - Outstanding Wed...
3

Encore has the UK's largest selection of musicians, bands, singers and DJs. ...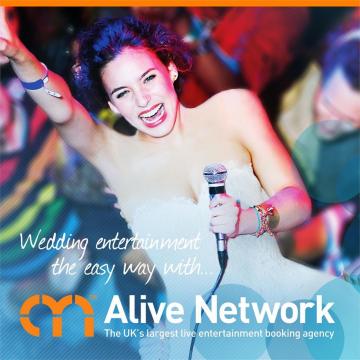 Alive Network Entertainm...
For the UK's best wedding and party bands and entertainers for private events ...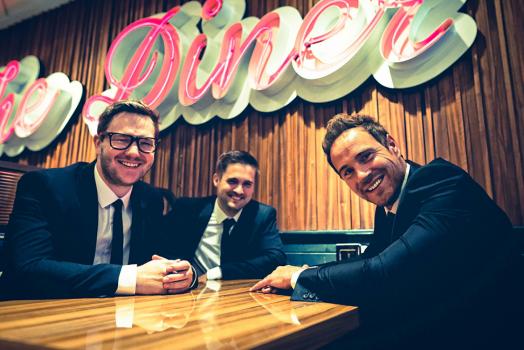 Bands For Hire
Live entertainment agency offering the most professional wedding bands in the ...

Musicians Inc.
Musicians Inc is an exclusive music and entertainment agency specialising in c...
Popcorn Factory Band
The Popcorn Factory is a premium, customisable 3-14 piece band specialising in...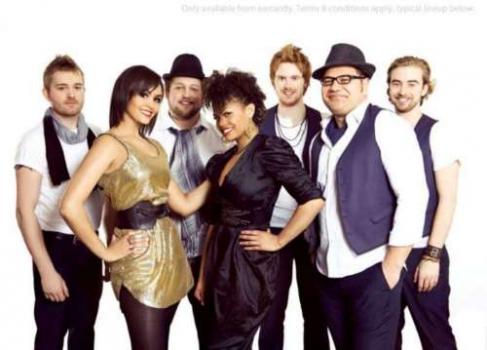 earcandy
15

Exclusive Live Bands, String Quartets, DJs and Harpists by earcandy - designed...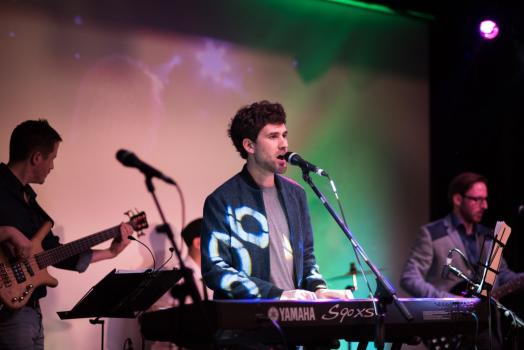 Cocktails & Dreams
Cocktails and Dreams are five to eight piece function band performing at corpo...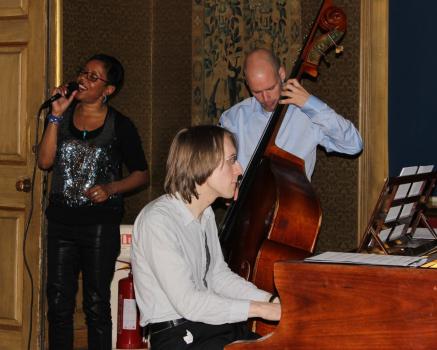 Jazz Lane
9

Vocal-led professional jazz band providing exquisite and classy musical atmosp...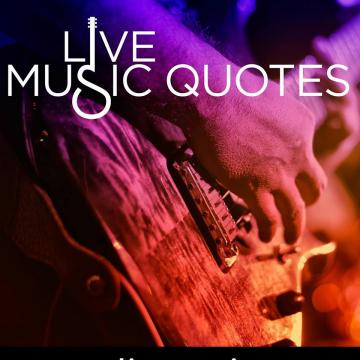 Live Music Quotes
1

Live Music Quotes is the place to find quality musicians and DJs for your even...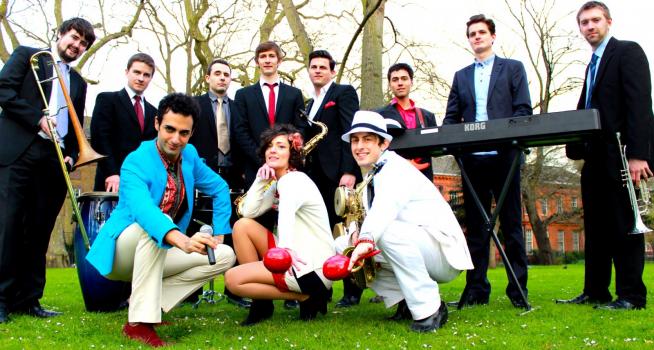 Diaspora
55

salsa band - vocals, horns, percussionists, available for weddings, parties, f...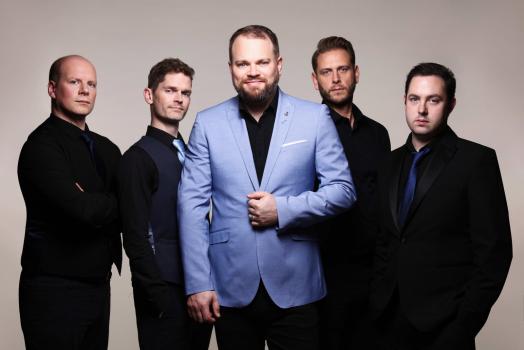 Azure Function Band
5

Azure is a premium London wedding band that performs a stunning array of moder...
Phasma
Phasma is a contemporary and versatile soul, funk and R&B band, creating dazzl...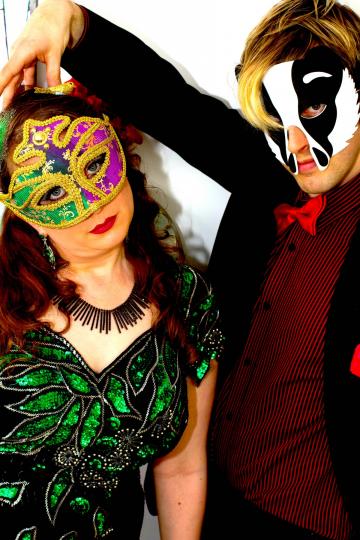 529
529 is a London-based group. Our mission is to bring classic and contemporary ...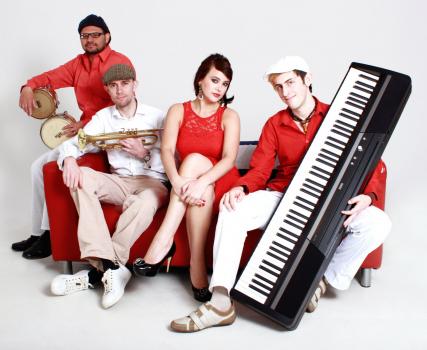 Fiesta Latina
22

Fiesta Latina recreates the sizzling, scorching sounds of Latin America and th...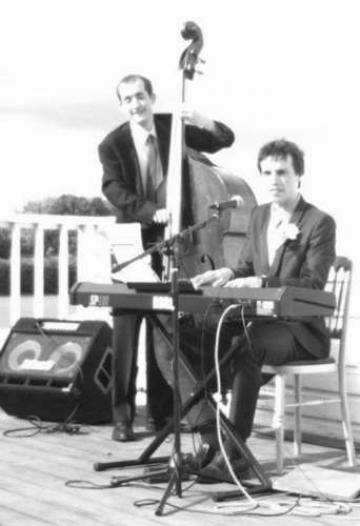 Ed Lea's Midnight Funk O...
I perform as a soloist, with a double bassist, and with a full-blown funk band...
About Wedding Bands for hire


It's not every day you hire a band, so the idea can be a bit daunting and full of questions. Where do I start? Choosing a band requires a lot of research. You could always ask around friends and family for recommended wedding bands, but there's a good chance they have very different music tastes to you. Will they play the songs we like? The most important thing to search for is the type of music you like. Maybe you want jazz or rock, maybe acoustic covers of pop hits. Whatever your taste, there'll be a band that does it, you've just got to be clear on what you want. You don't want to hire a band that specialises in love ballads and then ask them to perform a jazz song because they'll be out of their comfort zone. Most people want a good mix of different music, and there are definitely bands to accommodate that. It's worth noting that while your opinion on the music is the most important, your guests have to listen / dance too, so a niche tribute act might not go down as well with them as it will with you.

Next, you'll need to think about what kind of band you want. Do you want a female voice or a male voice? This can be based on the kind of songs you want to be played, although women can sing men's songs and vice versa. There's also the size of the band, a larger one would, logistically, be more difficult. Typically bands are 3-5 people, but there's no harm in having more depending on what kind of sound you're going for. You'll want to choose a band with a level of professionalism - you wouldn't want them turning up late or drinking too much and causing a scene. Another thing to consider is that the band will be there before and after the guests, setting up and packing away, so it's good manners to offer food - you might want to budget for this when planning the catering.

Once you've chosen a band, be sure to have a clear conversation. If there are certain songs you know you definitely want, ask if they can. Plenty of bands for hire will have promo videos and demos on their websites to give you an idea of their unique sound. This is a great help but remember, live performances usually sound different to recordings, so if you're really into a band but aren't quite sure, you could always see if they have any gigs coming up so you can hear for yourself.

While the band are likely experts in music and have a lot more wedding experience than you, it is still your wedding, and you get to decide what you want, with a little guidance and inspiration from them. Here on Wedding Planner, you'll find plenty of talented live wedding bands to get you started, so take a look to give you some ideas on wedding band prices, genres and reviews. If you need a little extra creativity check out our inspiration section for a look at real weddings.
Popular locations for Wedding Bands for hire