Diaspora
The Basics
Do you have Public Liability Insurance
Is your equipment PAT tested (if applicable)
Can you perform outside
Do you require food or drink
Can we request specific pieces/songs
---
What type of entertainment do you provide?
Group, Band
How long is each set?
A maximum 120 minutes performance time divided into sets (2 x 60 minutes / 3 x 40 minutes / 4 x 30 minutes).
What forms of payment do you accept?
Bank Transfer
Audio
About
salsa band - vocals, horns, percussionists, available for weddings, parties, festivals and events private and corporate. Absolutely stunning.
Clave... To us the word goes beyond explanations and definitions. It means life, salsa, the food of our leisure time, the motion of intense rhythm, the emotion of 20,000 people simultaneously grooving to the natural sounds of life.

Diáspora is a UK-based Latin band bringing you a one-way ticket to the music of the Americas. The 11-piece lineup (2 vocalists, 3 percussionists, 4 brass, piano and bass) lends itself to an expansive BIG BAND sound without losing the dynamism and spark of a small group, and combines sensuous vocals, sophisticated horn lines and explosive percussion solos... With their vision to unite the rhythms of the Americas, their music is uplifting, inspiring and unifying, celebrating the diversity of cultures that arose out of the African Slave Trade, whilst focusing on the Cuban, Brazilian and globalized SALSA sounds which have become significant musical languages and forms of solidarity and cultural exchange among communities throughout the world.
Find Us
Reviews

55
Leave feedback

RNCM
"Tight, professional, and above all, FUN, Diáspora blew us all away. Faithful enough to the traditions of Latin music to satisfy even the most diehard purist, but with enough energy and diversity for an amazing party band. I would recommend these guys to anyone."

Salsa Direct
"Diáspora have a great energy showing through; the arrangements are clever and innovative, and there are some good musicians."

Matt & Phred's
"Diáspora are a hugely talented and energetic band who blew the roof off Matt & Phred's on their first ever gig at the club. The band of 11 musicians has a great natural fusion and the ease in which they commanded the stage was a joy to behold. This is a band we will definitely be booking again and again."

Lubi Jovanovic
"What a lovely surprise! The music is authentic, and the guys really understand clave. I've been collecting Latin music (from Cuba, Puerto Rico, Colombia) for a long time now and am very rarely surprised..."

WPA Health Insurance
"In February 2010 we had the pleasure of Diáspora to entertain us at our annual conference. The band were kind enough to liaise with us well in advance to discuss our requirements and I am really happy that this was taken into account for our evening. As our guests had an age range from 23 to 73, I feel you provided a great party atmosphere for all, and the surrounding logistics was made easy by your professional approach. I would have no hesitation in recommending Diáspora to any corporate function should they desire an entertaining upbeat Latin style party."

Lubi Jovanovic
"On first listening, very nice. Shows the scope of the band's repertoire. Well recorded, production is good (brass & vocals are really clean and percussion is well balanced), playing is good - you are all obviously excellent musicians technically...
... Excellent Spanish pronunciation... This band can PLAY. They've got the feel!"

Lubi Jovanovic
"On first listening, very nice. Shows the scope of the band's repertoire. Well recorded, production is good (brass & vocals are really clean and percussion is well balanced), playing is good - you are all obviously excellent musicians technically...
... Excellent Spanish pronunciation... This band can PLAY. They've got the feel!"

Cultural Collage World Music Festival
"Diáspora gave a performance that was both great fun, and well received by our audience - who simply didn't want to stop dancing. Moreover, the band too seemed to be having such a good time, so much so that they didn't want to stop dancing either! Well done, thanks for keeping us informed at all times during the booking process, and I am sure that, on the strength of such a successful gig, I will have little problem booking you for others!"

Grevel Lindop
"It was a superb salsa workout last night as local Latin bands Diáspora and Mojito put on dazzling performances as part of the Manchester Jazz Festival. Diáspora (whom I hadn't heard before) took us through a whole range of music including son and samba as well as salsa. They're a big orchestra – 11-piece as far as I could count from where I was – with emphasis on brass, piano and vocals. The style is Latin jazz, not unlike the Alex Wilson sound if you're familiar with that: some of it just forced you to get up and move, and all of it was highly listenable. I hope to hear a lot more of Diáspora."

Your Event Musicians
"Our audience really enjoyed Diáspora's performance at La Soirée Concert Series. Thank you for entertaining us."

Manchester Salon
"To say I was 'blown away' by the evening's experience is a little bit of an understatement! Diáspora took to the stage and the evening really 'kicked-off'. Diáspora are an 11-piece band, billed as being 'one of the most exciting new projects in the contemporary UK Latin scene' and they did not disappoint. The acoustics are great and I was particularly impressed with Rory Duffy's haunting saxophone rifts, coupled with the vibrancy and clarity of the lead female vocalist. The sexy, up-tempo, Latin American beat soon had the audience tapping in tune, with an adventurous couple taking to the dance floor to show off their salsa style steps. This seemed to pave the way for the other experienced salsa dancers get in on the action. As a salsa virgin I was in total awe of the way they moved as one entity, synchronising their moves in perfect time with the music - as soon as the first beats of the next song were played they automatically knew what moves to make. I must admit listening to the fast paced music I just wanted to get up there and join in, but felt inadequate watching the footwork skills on show. Wow, I want to learn how to do that, I have to take salsa lessons and strut my stuff; maybe it is the new 'Line-dancing' fad but it look so much fun and I want IN. The whole evening was one of the most entertaining and fun that I have had in a long time. The music, atmosphere and venue blended so well but unfortunately it was over too quickly."

Manchester Jazz Festival
"Diáspora left audiences cheering and pleading for more after their high-energy performance at Manchester Jazz Festival 2010. Their dedication to the Afro-Cuban and Brazilian repertoire, which they deliver in such a vibrant and authentic way, was a treat for both the aficionado and the dancer out for a good time. With their punchy horns, colourful percussion and engaging vocalists, here is a young band set to ignite and inspire listeners and dancers wherever they appear."

Manchester Food & Drink Festival
"Diáspora small band brought a fun fiesta feeling to the Festival Hub's main-stage at the 2010 Manchester Food & Drink Festival. With their colourful interpretations of Latino classics mixed with their energetic, quirky spontaneity and delightful stage presence, Diáspora brought the sunshine out of all who came to attend. The performers really seemed to be enjoying themselves, which naturally fed into the enjoyment of the assembled crowds. This is a band definitely worth keeping an eye on!"

Band on the Wall
"A bunch of young, hip and cool aficionados producing the slickest and most polished sounds in the city. Fronted by mesmerising vocalists, backed by a burning hot percussion unit and equipped with a tight pop horns train, Diáspora provides the perfect recipe for a fun-filled fiesta night out. A zesty infusion of salsa and jazz influences, fat funky grooves and just about everything else south of the border, Diáspora is the ultimate tribute to Latin music in the UK. Absolutely stunning."

Salsa De Cuba
"We've worked with and had the pleasure of enjoying the music of Diáspora on many occasions - a band of experienced and talented musicians. Whether the 5-piece or big 11-piece group, they never fail to bring a great performance of varied and popular Latin and Salsa numbers to the show. From our point of view as dancers, we all enjoy the Diáspora experience, having us all on our feet all night! They now have quite a following in the salsa scene - highly recommended!"

KRO Catering and Events
"The band really engaged with audience, which created a great vibe. Mixing classic songs with current music gave the band a wide appeal and had everyone up dancing all night. Great fun and would definitely book them for future events."

Freak Music
"From the minute this band takes to the stage to the minute they leave, Diáspora is certain to compel you to dance to these fantastic beats. Diáspora is your one-way ticket to the sizzling, scorching sounds of Latin America and the Caribbean. If you are looking to create an event where the dance floor simply must be full then this is the band for you!"

Christie's Coffee House
"Diáspora were great! Fantastic entertainment from a great group of musicians. All the guests really enjoyed them!"

Graham, wedding
"We would like to thank you and Diáspora for an excellent set on Saturday. We thoroughly enjoyed the music and have had a lot of favourable comments from our guests about the music! Please pass on our thanks to Rory and the rest of the band for their part in making it such a special night!"

Gavin, wedding
"We were delighted with Diáspora. Everybody had a fantastic time dancing, and we received many comments about how excellent the band were. We would definitely recommend them."

Ravinder & Eleanor
"Diáspora's performance at our wedding reception was fantastic. We got married in Christ Church, our old Oxford college, a beautiful setting which nevertheless has very strict requirements regarding sound, volume and logistics. Diáspora achieved what seemed impossible at first - to meet to all the college's requirements AND provide a magical performance for our guests. Many of our guests had "Latin" origins - either from Spain or South America - and they were all equally impressed by the authenticity of Diáspora's music which kept us dancing till the early hours. Diáspora is a very energetic, friendly and professional band that can produce the perfect music for any occasion. We recommend them strongly!"

Prestwich Festival
"Diáspora was exactly what was needed to bring the Prestwich Concert Series to a rip-roaring and stunning close. Energetic, vivid, bright, bubbling with sun that was only too absent from the Manchester air, the standard of playing can only be classed as faultless, delivered with a professionalism that would I am sure leave a lot of similar bands standing. We were warned and it came true: people really were dancing in the aisles."

Andy & Clare, wedding
"Just wanted to say thanks again for playing yesterday - we had a brilliant time, and lots of our guests have been telling us how great they thought you guys were. Thank you!"

Air France, KLM Airways
"Just want to THANK YOU for a great performance, everyone commented on how great you were and we will certainly keep you in mind for any future events... I just wanted to convey my THANKS for the fantastic entertainment provided by Diáspora at the Air France KLM Delta Air Lines Manchester Airport Trade Event on Thursday 26 January 2012. They were EXCELLENT and very well received by our 100+ guests and certainly helped in making our evening very successful."

Chartered Institute of Logistics & Transport
"Diáspora were really well received at the Charted Industry of Logistics & Transport Awards and the room was still networking and dancing to the end of your set!"

Russ & Jenn
"Many thanks to you all. It was a brilliant night!"

Katherine
"Fantastic!! Great music. Wonderful musicians and vocalists. And the band provided a wonderful atmosphere interacting with the crowd at just the right moments in a charming and fun way. It seemed the band were all friends, they exuded warmth. Always professional, well-organised and keen to make sure all the arrangements were smooth and enjoyable. They sincerely wanted us to have a great night and we surely did. And it wasn't a straightforward gig. There was no stage. The eleven band members were playing in half of my living room (London terrace house). It was a very special evening... the liaison was professional, agreeable and prompt and the arrangements proceeded smoothly. Couldn't be happier with this engagement."

Sheila
"I would just like to thank you all for making James and Chikako's special day even more so with the wonderful music and atmosphere you provided... Everyone has contacted us to say how great it was. If we ever need more music we will be in touch." - Sheila, Suffolk, July 2013

Claire & Joe
★ ☆ Diáspora is one of the great choices we made for our wedding ☆ ★

First of all, thank you to Diáspora for your understanding of our needs.

Our situation
- We didn't know how to book a band.
- We love salsa and Cuban music but not too serious.
- We didn't know much about salsa dancing.
- Most of our guests were not familiar with Latin music.

But we wanted to have Latin music because the wedding was in summer and it would make a difference and our guests would be interested.

So we had a problem to solve and Diáspora did it.

Booking
It was a calm and easy booking process. Diáspora knew exactly what we needed and took great patience to wait for us, to understand what we needed.

At our wedding party

> Background music
Diáspora played salsa music as background music in early time of the reception. Our guests enjoyed their conversation, moving their bodies to the music. Surprisingly, many guests knew some of the music!

> Easy to enjoy Latin music
Diáspora played some songs with something simple and easy rhythm to our guests that some kids started to dance ; )

> Get people grooving
And then after the dinner, Diáspora gave us a 5-minute salsa dance lesson. It was really successful!!! Many of our guests enjoyed so much to follow the rhythm, laughing at each other. After the lesson, guests were just enjoying dancing, forgetting about "how to dance" which is fantastic!

Our wedding party was very successful and the most important element was definitely Diáspora! Everybody was talking about the band after the party!!!

Clare and Joe,

On The Edge World Music Festival
"A big thank you to Diáspora for playing at our world music festival, bringing Latin sounds to Richmond Riverside and encouraging the crowd to move their feet! The band delivered a lively set and were prompt and reliable during the process." On The Edge World Music Festival 2013, Richmond Arts Service.

Jo & Tim
"Thanks for your hard work to make our reception such a success - Tim & I loved every second and the band went down a storm… Diáspora pulled out all the stops to make our wedding reception the fun & energetic party we wanted. They appealed to our broad spectrum of guests with funky recognisable tunes including a Latin twist. From initial enquiry until the pack away the band were a pleasure to work with - all questions dealt with quickly and with a real desire that we should get exactly the wedding reception we wanted. I would not hesitate in recommending Diáspora - I had full confidence that they would be the perfect band, and in fact our expectations were exceeded. Thanks for making the day perfect - we fully intend to see you perform again:-)" Jo & Tim, Salisbury, Wiltshire

Rachel Barnes
"Thanks for last night, It was great!" ☆☆☆☆☆ Rubicon Bar, Surbiton

Buenos Aires Restaurant & Steakhouse, London
"We enjoyed your performances." ☆☆☆☆☆

Be At One, Reading
"I would like to say thank you for being a part of our birthday celebrations and really enjoyed your music. You provided great music that filled our venue with a smooth Latin vibe. I would happily recommend you in the future. Thank you so much for your performance and professionalism." ☆☆☆☆☆

Guy Swindle
"I thought their music was above average, and their attitude was more than helpful." ☆☆☆☆

Cai Anderson
"Fiesta Latina were a joy to have perform for our South American Gourmet Evening. They were friendly, professional and most importantly great musicians." ☆☆☆☆☆

Frankie
"Our opening nights went smoothly with the great welcoming sounds of Fiesta Latina Live Latin Trio. They were professional and really kept that relaxed vibe going through the events. Great band to start the night off if you want something a bit more quirky but still accessible." ☆☆☆☆☆

Christian
"Fiesta Latina are the perfect function band for a relaxed Latin vibe. They have a great mixture of well and lesser known songs to create the perfect atmosphere for any event. Brilliant to work with, thanks guys!" ☆☆☆☆☆

Angela
"Fiesta Latina delivered a lively and energetic set at the King's Head. Blending laid back Bossa Nova with upbeat salsa and popular songs, perfect for a seasonal summer's day barbecue, their music was enjoyed by all of our customers." ☆☆☆☆☆

The Lion & Unicorn, London (Kentish Town)
"Thanks for your performance, you guys were great... We had Fiesta Latina performing at the Lion & Unicorn recently and the music that they provided was perfect for a Saturday afternoon! The staff were dancing and the customers were impressed with the energy they created. Thanks for the fun & great atmosphere, we definitely would like to see you guys again. Love from The Lions & Unicorns." ☆☆☆☆☆

The Duke's Head, London (Putney)
"WOW! What a fantastic night. You guys created such a great atmosphere and our customers loved it! The music was so uplifting and fun, it actually felt like I was in Cuba." ☆☆☆☆☆

The Northcote, London (Clapham Junction)
"Fiesta Latina put on a beautiful performance for us at The Northcote. They delivered a versatile set ranging from relaxing tunes to upbeat lively tunes. Keys, percussion & vocals, all spectacular. They did an amazing job of reading the crowd and creating the perfect energy for the pub. We have never had so many people dancing! I highly recommend Fiesta Latina." ☆☆☆☆☆

The Berkeley Bar & Grill, Plymouth
"Thank you very much for playing for us this evening. It was a great atmosphere and thoroughly enjoyed by staff & customers alike. We would very much like you to return if at all possible... all in all, a great experience. Thank you to everyone. Team Berkley." ☆☆☆☆☆

Mat Sander
"Many thanks to the guys and girl in Fiesta Latina. This was something we have never done before and would really like to do again. We had them play outside in our garden and the vibe was excellent. Many customers said we should do this as a regular thing and the mood was excellent. The lady singer had a beautiful voice and the guys backed her up with super energy. We would love to have the guys back in the future. Many thanks, Mat Sander (Manager)." ☆☆☆☆☆

Melia White House Hotel, London (Regent's Park)
"We had Fiesta Latina at one of our Terrace parties... Fiesta Latina put on a great show and our guests definitely enjoyed the night. They created a warm and lively atmosphere and we were really impressed with their repertoire, they sang in English and Spanish. The feedback from our guests was also very positive Karla Pearce – Marketing and PR Manager." ☆☆☆☆☆

Kerri
"The atmosphere created was amazing! The regulars were a bit rowdy but absolutely loved the atmosphere! People were up dancing + singing (and playing piano!) Really happy with the music + vibe! Thank you guys all so much! Incredible night! Kerri xxx" ☆☆☆☆☆

Adam Hartnell
"Fantastic band! So much energy, incredible backing and vocals. Not only providing a Cuban atmosphere, but also providing a contemporary fusion of popular and Cuban music to accommodate for the entire audience. Would hire again any day! Adam Hartnell." ☆☆☆☆☆

Ziggy
"Fiesta Latina - Easy to communicate, delivering an excellent service. Music and atmosphere great. Thank you guys! Ziggy" ☆☆☆☆☆

Ronnie Banks
"Fiesta Latina were an ultra cool sounding band with unmistakeable vibe and unique sound. They were the perfect choice for our courtyard and really put you in a summer fiesta mood. Highly recommended. Ronnie Banks, Operational Manager." ☆☆☆☆☆

Marta
"The Dog & Fox in Wimbledon Village hosted Fiesta Latina on the evening of 6th September as part of our Havana Club promotion. The band were reliable, arrived on time prepared and started as agreed. The guests enjoyed the new tropical vibe the band brought. Many thanks & best wishes, Marta, Sales & Marketing Manager."

Mandy
What can I say? The band were incredible! We loved them and we have not stopped talking about them since. So talented and they added the 'cherry on the top' of a wonderful birthday celebration!

Could you please pass on my sincere thanks to Rory for being so lovely to deal with and to the rest of the band who were so gracious and clearly love what they do!

Many Many thanks

Mandy

Sara
"The band were amazing. Their lively, upbeat music was a great choice for our wedding entertainment and they are obviously very talented musicians and dancers who have a love for what they do which really contributes to the great atmosphere that their music creates. They were very professional too, the contact and planning before the event was excellent and no doubt contributed to the smooth running of the evening... Importantly too, they all seemed to be nice, friendly people, and it's nice to be able to look back on the day and feel this way about everyone who contributed to the event even if they were not there as a guest."

Charlotte, Chilli Festival
"Please thank the band for attending this weekend. They arrived promptly and were very professional." Chilli Festival, Frosts Garden Centre, Woburn Sands

Nick and Lucy
"We booked Diáspora for our wedding, having listened to some of their tracks online and read the numerous great reviews, and were not disappointed. The band were very professional, managed to set up in a very tricky venue and did a fantastic, energetic set. All of our guests commented on how great the music was and it was a pleasure to employ professionals who knew how to deliver." Nick & Lucy, wedding, London (Bishopsgate), October 2015

Caroline, London (Chiswick)
"Hi Jo and Rory. Thank you for putting on a great show last Saturday. The band looked terrific in red and white, were professional and you all threw yourselves into the party spirit. The dance floor was full all of the time and you all played / sang very well together. We also enjoyed the salsa lesson, and it worked really well having the demo on the stage so everyone could see. We've had good feedback from our guests, and several picked up your cards. On the whole, a great evening, thank you!" Caroline, London (Chiswick), November 2015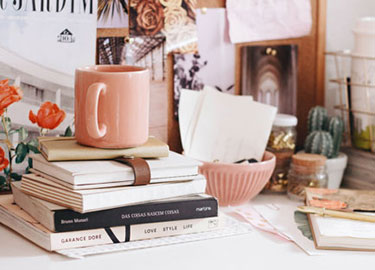 Your free account will also enable you to:

Easily manage and securely book your suppliers

Stay on top of wedding planning with our intuitive checklist

Keep an eye on spend with our budget tracker

Create and track your wedding guestlist

Plan your wedding on the go with our mobile app, downloadable via the App Store or Google Play
Thanks for your enquiry! You'll hear back shortly.
Couples interested in Diaspora also sent enquiries to the suppliers below too. You can simply send the same enquiry to them in one click.
Phasma
55

Phasma is a contemporary and versatile soul, funk and R&B band, creati...
529
55

529 is a London-based group. Our mission is to bring classic and conte...
Opus String Quartet
55

Young and vibrant string quartet available for weddings with an extens...
Phasma
55

Phasma is a contemporary and versatile soul, funk and R&B band, creati...
529
55

529 is a London-based group. Our mission is to bring classic and conte...
Opus String Quartet
55

Young and vibrant string quartet available for weddings with an extens...
Are you sure?
If you don't ask, you'll never know...
Continue to chat
Leave
Is this supplier not for you?
Explore other suppliers.
Sign up to our free planning tools today to save suppliers