Music Students for Hire
The Basics
Can we request specific pieces/songs
Can you perform outside
Do you travel
Do you have Public Liability Insurance
Is your equipment PAT tested (if applicable)
---
What type of entertainment do you provide?
Soloist, Group, Band, Bollywood musicians, String quartet, Harpist, Guitarist, Swing band, Jazz band, Party Band
How long is each set?
45-50 mins
Other services offered:
Other
Where are you based?
London
What forms of payment do you accept?
Cheque, Credit Card, Bank Transfer, PayPal
Videos
About
The UK's Number 1 provider of young musicians for functions and events. Launched in 2010, Music Students for Hire has provided live music for over 3,000 private and corporate events.
Our aim is to make live music more accessible to clients whilst supporting young, talented musicians at the early stages of their professional careers.

Our roster of over 1,000 musicians includes a combination of recent graduates and current undergraduates from some of the top music colleges and universities around the country. Our national pool of musicians include String Quartets, Jazz Musicians, Harpists, Pianists, Singers and much more.
Find Us
Reviews

13
Leave feedback

Debra Bailey
I would just like to say how great the Horizon String Quartet were last night, they were a great success and all who attended commented on how great they were. So can you please pass on my thanks to them for a great event.

Vanessa Gardezi
I just wanted to say that both the choir and stompy playground were fantastic.

It was such a shame to stop stompy playground earlier than planned but because of the issue with the stage we needed to get the dance floor set up otherwise we would have lost the momentum of the evening and because of the layout we could not dance anywhere else. Both LCV and stompy playground were such talented musicians and I feel so lucky to have had both groups play at my wedding. I will make sure once we get the video sorted I will get you a copy!

Claire
I would like to take this opportunity to say how wonderful Valeria performed for us at the wedding last weekend, she was absolutely fantastic!

Jenny
I just wanted to thank you and please pass on my thanks to the guys in the Tower Trio for their playing at our wedding on 8th June. I didn't get to hear much of them myself, but all our guests said they were excellent, so please pass on our compliments. I've already recommended you to one other couple getting married this year!

Debbie Matthews
Just a quick note to say thank you so much for providing the sax and piano duo on Saturday - everyone thought they were fantastic and thoroughly enjoyed the music.
She was superb. The quality of her performance and the calibre of her service to my family were so self-evident. She was entirely professional in all that she did and many people commented on the pleasure that her playing gave both at the start of the day and during the quiet period before the storm that was the wedding breakfast.

Susie
I write to thank you for your time
and help with arranging the string and jazz quartets
Both quartets played beautifully at our wedding reception and were very much enjoyed by us and all of our guests. The musicians were very professional, punctual, polite and enormously impressive. I would recommend them to everyone and we will definitely be using MSH for our future events. Please pass on our heartfelt thanks and praise to the very talented musicians we met on Saturday.

Dave
Just wanted to say thank you so much to the musicians that performed at our wedding, they were wonderful and it was the icing on the cake for me."
"We are also very impressed they managed to play so well on the boat as I for one felt very sea sick after that hour as it was so choppy on the Thames!

Jules
We were delighted with the string trio. They were just perfect."
"With delays in arrival of guests to church they worked their magic. I would highly recommend your service if music students for hire.

Laura
The harpist was wonderful. She was a beautiful player,
and her attitude onsite was extremely professional.

Hazel
Thank you to Sophie for organising and Elfair for the beautiful Harp Music!!
Definitely recommend Music Students for Hire to others. Thank you.

Amy Pike
Booked a jazz group and singer (Amy Bone) for my mother's 50th birthday, Band was amazing very professional and the music selection they sorted the atmosphere perfectly. Its been nearly a week and my family are still talking about it. if given the opportunity will book again for future events.

S Phillips
Sophie was amazing from the start, so helpful and reassuring. Nothing was a problem, she was a pleasure to speak to! The jazz trio were fantastic, everyone at the wedding complimented them and I would definitely use music students for hire again!

Keir MacKenzie
Your cellist Sam helped create a truly unforgettable moment for our 10 year anniversary. He arrived promptly at The Savoy, kindly agreed to wait behind a curtain poised to play on cue, and seemed genuinely excited to be part of this wonderful surprise. My wife described him playing the piece of music from our wedding as being "like a scene from a movie". A wonderful musician and a thoroughly decent chap too. Could not have been happier with the service and will recommend to others. Thank you.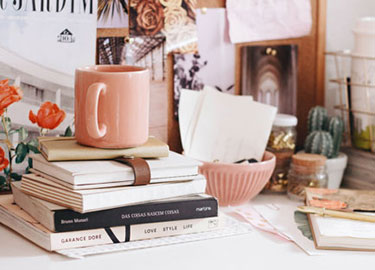 Your free account will also enable you to:

Easily manage and securely book your suppliers

Stay on top of wedding planning with our intuitive checklist

Keep an eye on spend with our budget tracker

Create and track your wedding guestlist

Plan your wedding on the go with our mobile app, downloadable via the App Store or Google Play
Thanks for your enquiry! You'll hear back shortly.
Couples interested in Music Students for Hire also sent enquiries to the suppliers below too. You can simply send the same enquiry to them in one click.
Harpist - Cecilia De Maria
13

Versatile London based harpist to make your day special!
Valeria Kurbatova
13

Valeria is an award winning harpist who has played at concert halls an...
Funk City Band
13

*Special discounts for July 18* Funk City play fun, upbeat and class...
Harpist - Cecilia De Maria
13

Versatile London based harpist to make your day special!
Valeria Kurbatova
13

Valeria is an award winning harpist who has played at concert halls an...
Funk City Band
13

*Special discounts for July 18* Funk City play fun, upbeat and class...
Are you sure?
If you don't ask, you'll never know...
Continue to chat
Leave
Is this supplier not for you?
Explore other suppliers.
Sign up to our free planning tools today to save suppliers