Winter Wonderland Weddings - How to Pick the Perfect Dress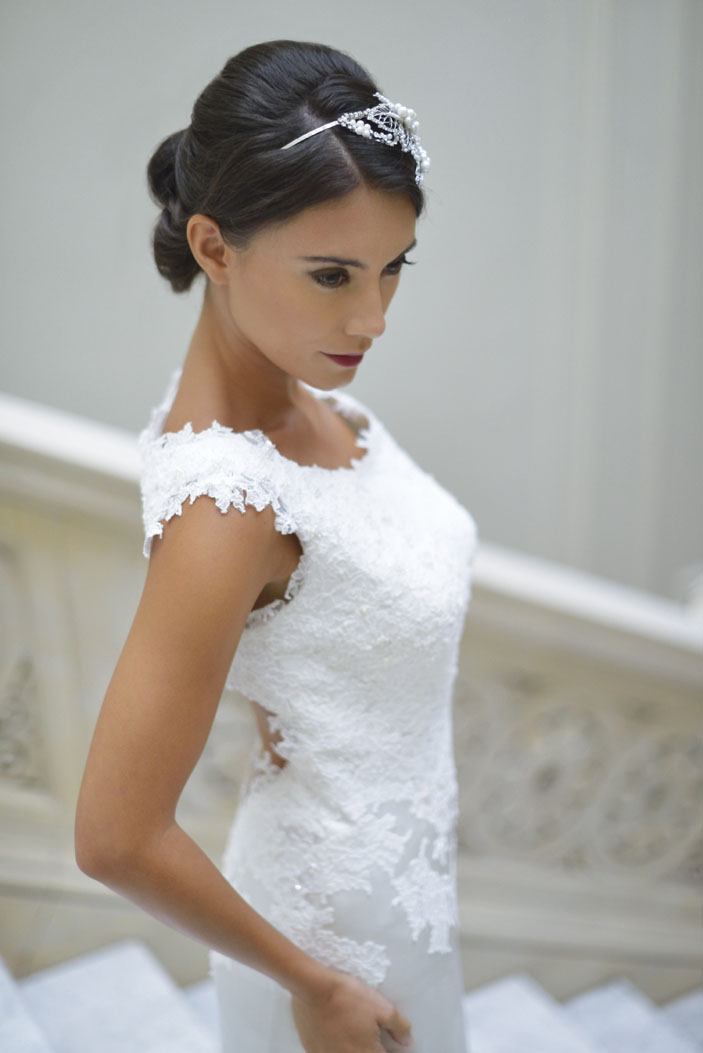 It's that time of year again and the Winter season is upon us as Christmas is around the corner.It's the perfect time of year for a really memorable wedding and for any brides getting married in Winter 2015, now is the time to take inspiration from this season and plan for their big day.Here are my tips and things to consider when planning or picking the right dress for a Winter wedding.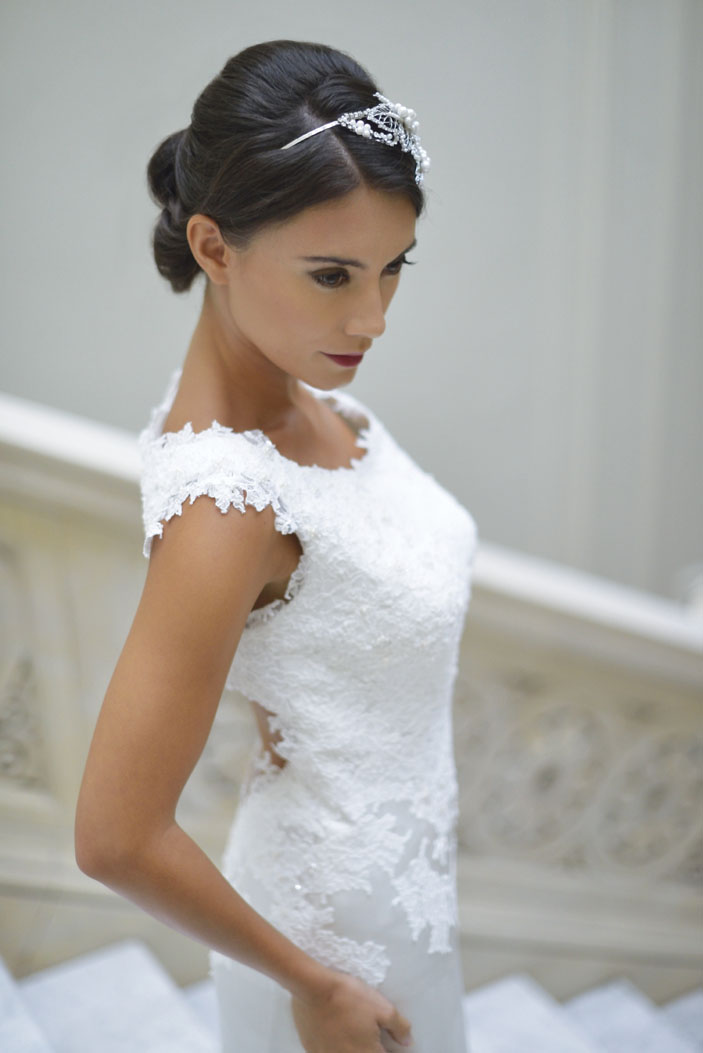 A Winter colour palette
Take the time to consider well in advance to colour dress you would like to wear. If you want to be traditional try to steer away from the usual ivory as it is a warm shade that works better in bright weather and sunshine - instead consider the subtle porcelain colour - this is paler than ivory but not as stark as white and looks fabulous against a snowy backdrop and more flattering in gloomier light. If you want to be a little more adventurous then look out for the lovely silver, platinum and oyster shades that are becoming so popular now - these wintery shades work so well for this time of year. Finally for any Christmas brides it can be fabulous to go all out for a red dress. Avoid any garish scarlet tones and look more for deep crimsons and plum shades.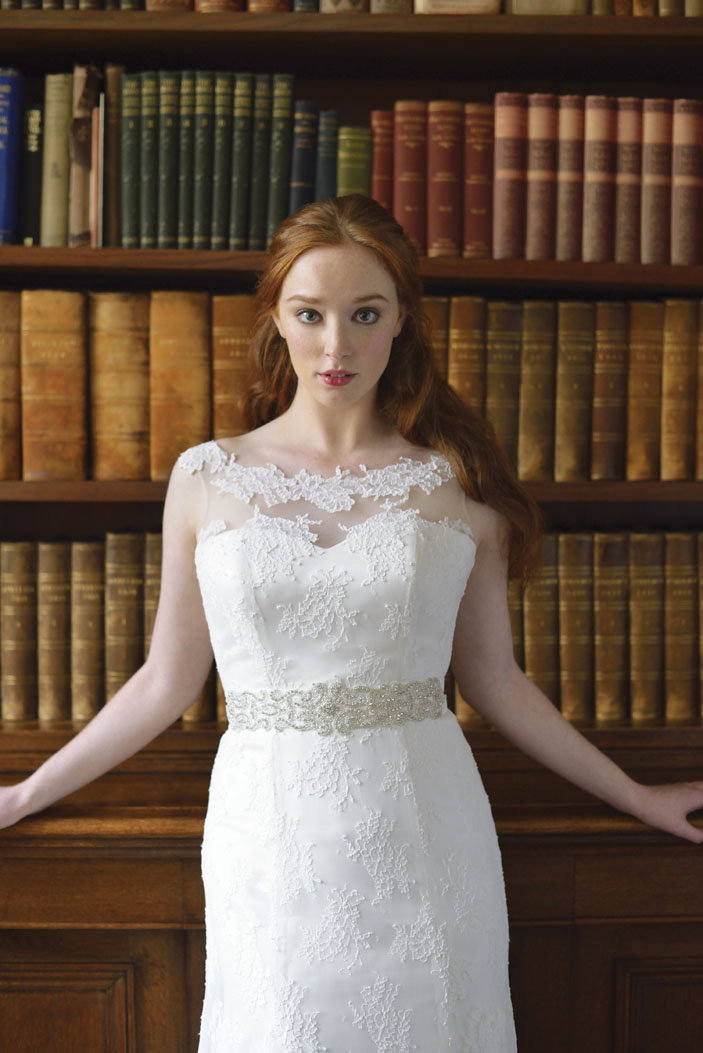 Seasonal fabrics and textures
Fabrics that work really well for winter weddings include floaty pale chiffons and textured laces. Lace in particular lends itself well to this season as it can give a more fairytale look and in some cases give a snowflake edging appearance. Heavy silk satins and taffetas are also worth looking at as these fabrics can give shape to more dramatic dresses which can suit a Christmas wedding so well!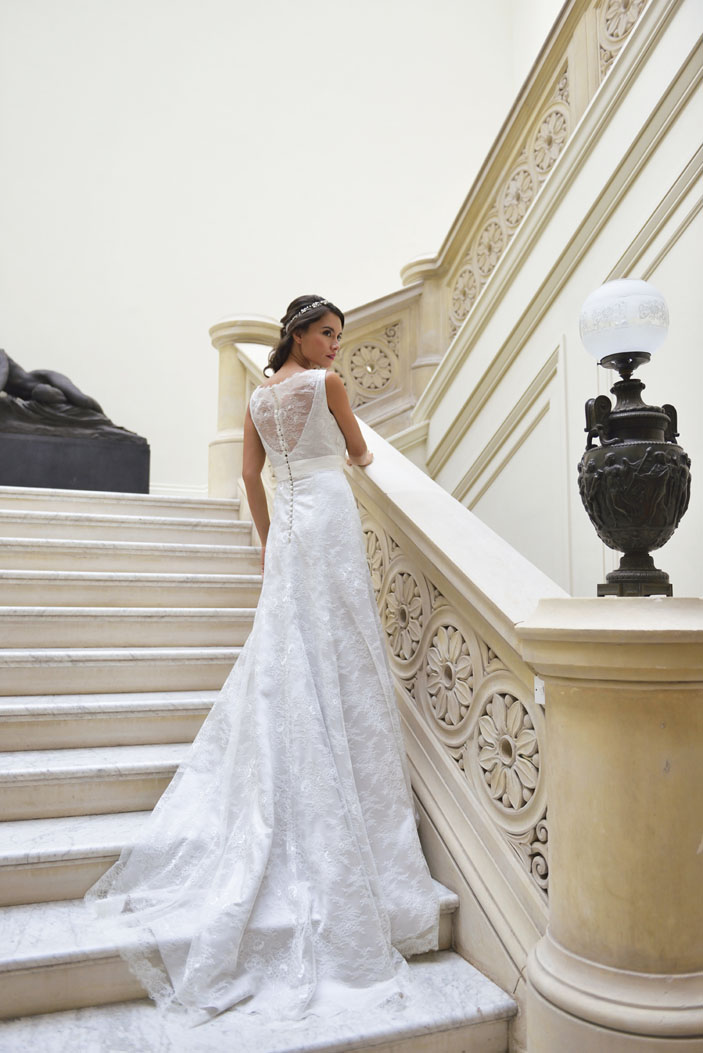 Time to Dazzle!
Brides can really get away with much more sparkle for Winter and Christmas weddings! Whether it is subtle pearls, sequins and beading on the lace fabric of the dress - or a sparkling belt (or amazing headpieces and jewellery) these will all fit in with a wedding at this time of year - it is time for sparkle and glitz. Brides with crystals and pearls featured on their dress will shine in a wedding venue decked lout with flickering candlelight for a wedding with real seasonal atmosphere!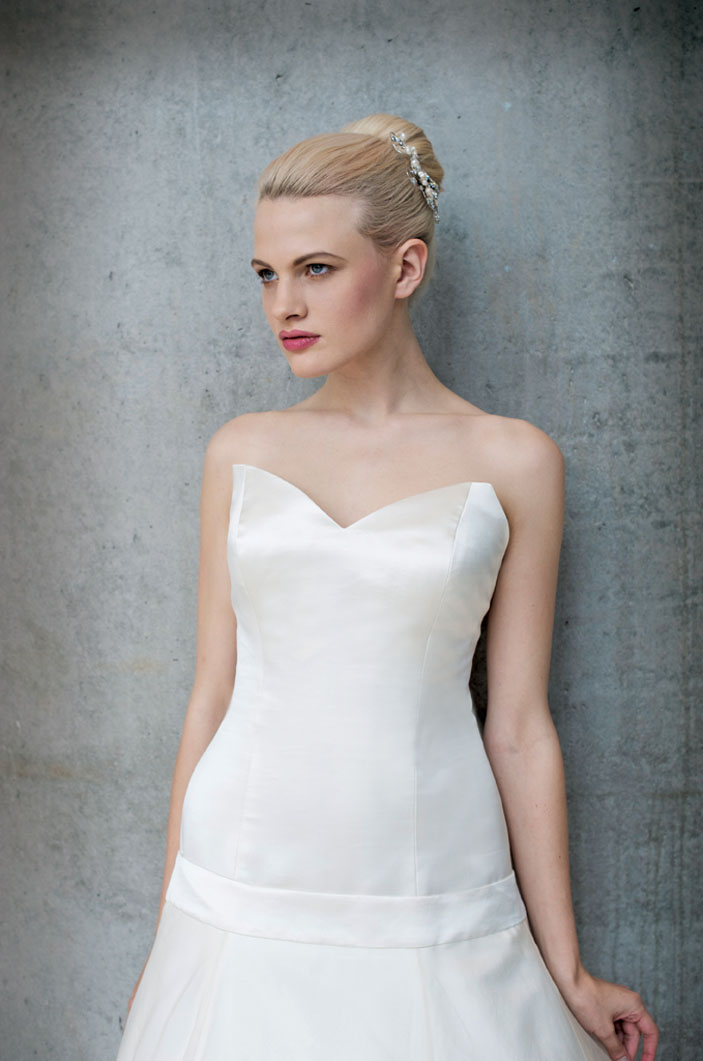 Consider the practical…
Winter can be a freezing time to get married (particularly in the uk as you need to be prepared for snow, ice or even flooding!). Take the time to consider a practical side to your wedding attire. Look at dresses with long lace sleeves or alternatively if you know that you want to have pictures outside and will later be in a warm venue by a fire choose an outfit that will work for both ; choose a strapless ball gown with a reverse bolero you can wear ver the top - these can appear to be part of the whole dress and look built in but when you take them off you have a whole new look that will not be so warm. Also consider faux fur wraps and capes to keep the chills away. Think about the right shoes to keep you warm - some companies make amazing Edwardian style bridal boots that will be warm and look great. Alternatively go for a fun look and get wedding wells for any outside shots. If you are worried about rain and wet seeping into your dress and train - then think about a retro 1950's tea length dress paired with wells for any outside section of your wedding - you can swap to glam heels when you come in for the rest of the wedding without dragging a wet skirt around you for the rest of the day.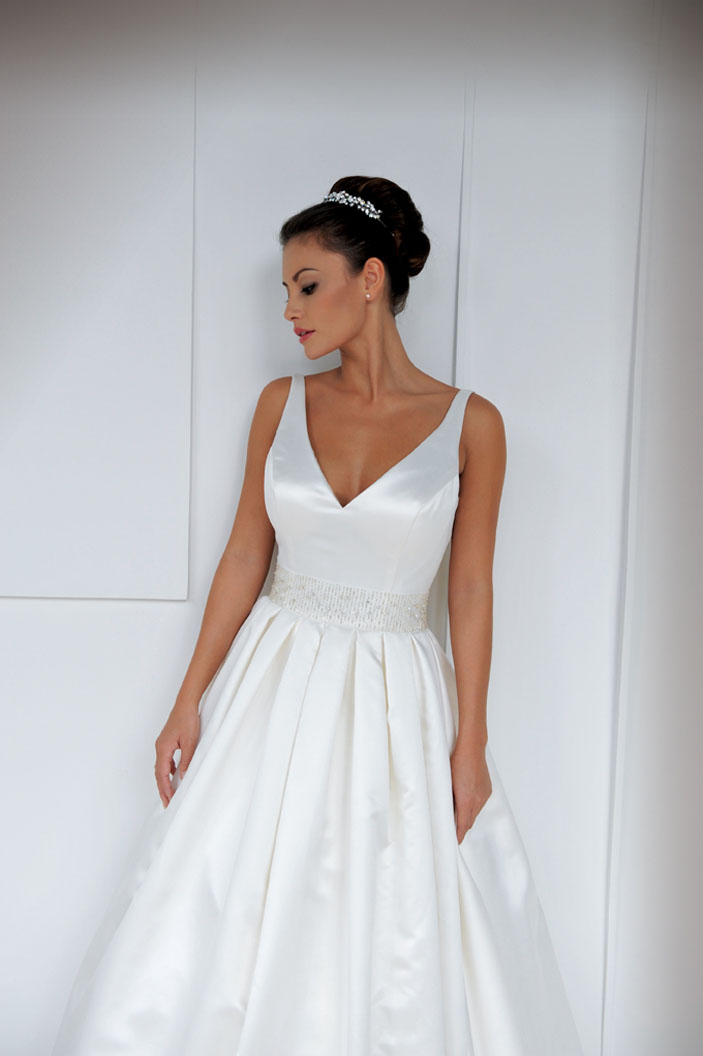 Winter can be the most fabulous time of year to get married (I am biased of course as I chose Winter to get married myself).So take the time to enjoy all the opportunities that come with this time of year; wonderful Christmas and Winter flowers available for bouquets and table displays, being able to make winter inspired invites and place cards etc…and the best thing; most people saying yes to your wedding - people love a Winter wedding as it is something to look forward to during the gloomy Autumn weather.So take a look at all the inspiration around you this Winter and start making lists for next year - and have fun choosing your dress for a Winter Wonderland!