Wedding Stationery Etiquette - The Do's and Don'ts!
Planning a wedding is a wonderful stage but at the same time does present a number of difficult questions which we hear from brides on a regular basis. Here we've answered five of the most popular questions, which will hopefully help when planning your wedding stationery...



Who should I invite?

Write a list of all of the people you would like to invite to your wedding. Your wedding venue or your budget may require you to restrict your numbers – to do this divide your list of guests into four categories as follows...

1) Parents, brothers and sisters, best friends
2) Friends who you have regular contact with and have known for a long time
3) People you have recently met, new work colleagues for example
4) Friends and family who you haven't seen for a long time and don't keep in touch with



The first and second group will be invited to the church/ceremony and wedding breakfast meal - they should be sent a 'Wedding' invitation. Group three should be invited to the evening reception and receive an 'Evening' invitation. Group four may not receive an invite, or at most an evening invitation.


Who sends the invitations?

In previous times, the bride's family paid for the wedding and sent the invitations. Nowadays, many couples pay for their own weddings or split the cost between the families. If both sets of parents are paying /contributing to the wedding, invitations can be sent from both families or from the wedding couple themselves.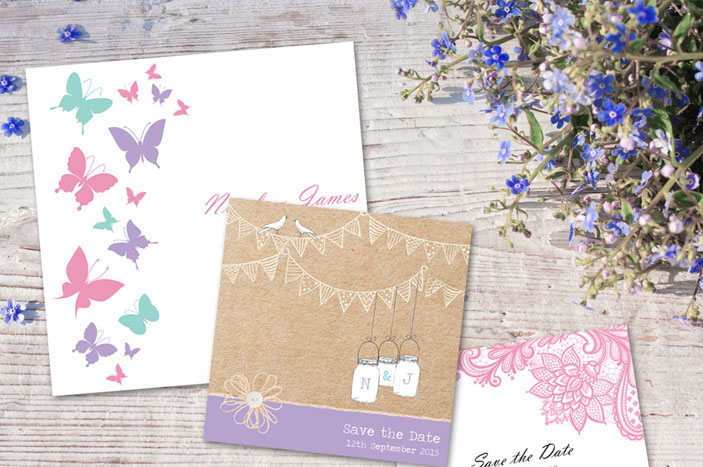 When should I send my invitations?

Wedding etiquette suggests to send invitations around 2-3 months before your wedding date but we always suggest sending them sooner, especially if you're getting married over a busy holiday period or away from home so that guests can make plans as soon as possible. Sharing your big day with your friends and family is much more possible if everyone is given lots of advance notice.


Can we ask for money instead of presents?

Many couples have lived together before their wedding day and so often do not need household gifts traditionally given as wedding presents. As a result, it has become much more commonplace for couples to ask for money instead of presents so as to prevent an unwanted pile of gifts. Many brides ask us how to request money without wanting to sound rude. We recommend using a poem or short piece to explain this, and it's always nice to tell your guests what the money will be used for...for example 'The most important thing for us is your presence during the day to celebrate our marriage and gifts are by no means expected. If however, you do feel you would like to give something, then some spending money to enjoy whilst on our dream honeymoon/house would be very much appreciated.'


Do we have to invite children?

No. Not everyone invites children to a wedding for lots of reasons including budget and number restrictions. It is best if you make this clear from the outset, either on your wedding invitations or your guest information cards. When you address your invitations, it is best if you include the names of the people invited, so rather than 'The Owen Family', invite 'Nicola and James' then there can be no confusion. You may also want to add an extra line to explain this further, along the lines of...

'As much as we want to share our special day with everyone we love, we are requesting our wedding be for adults only'

'Unfortunately due to number restrictions, we are not able to invite children to our wedding'

Enjoy every step of your wedding, Lisa xx