10 Best Wedding Movies From The Noughties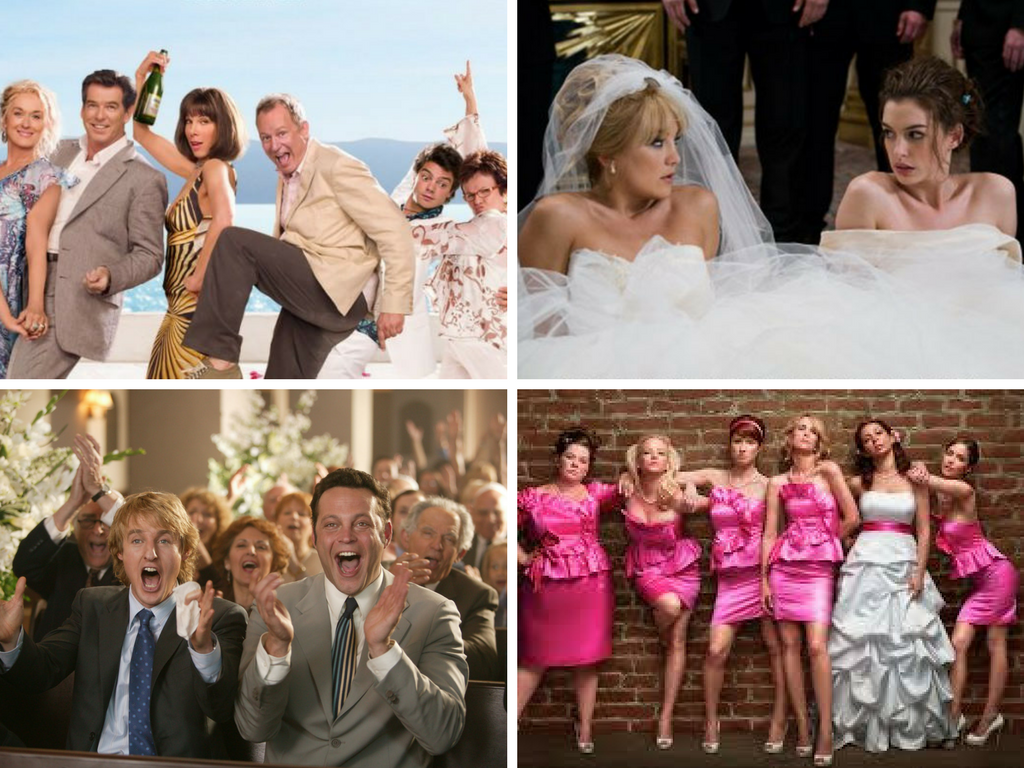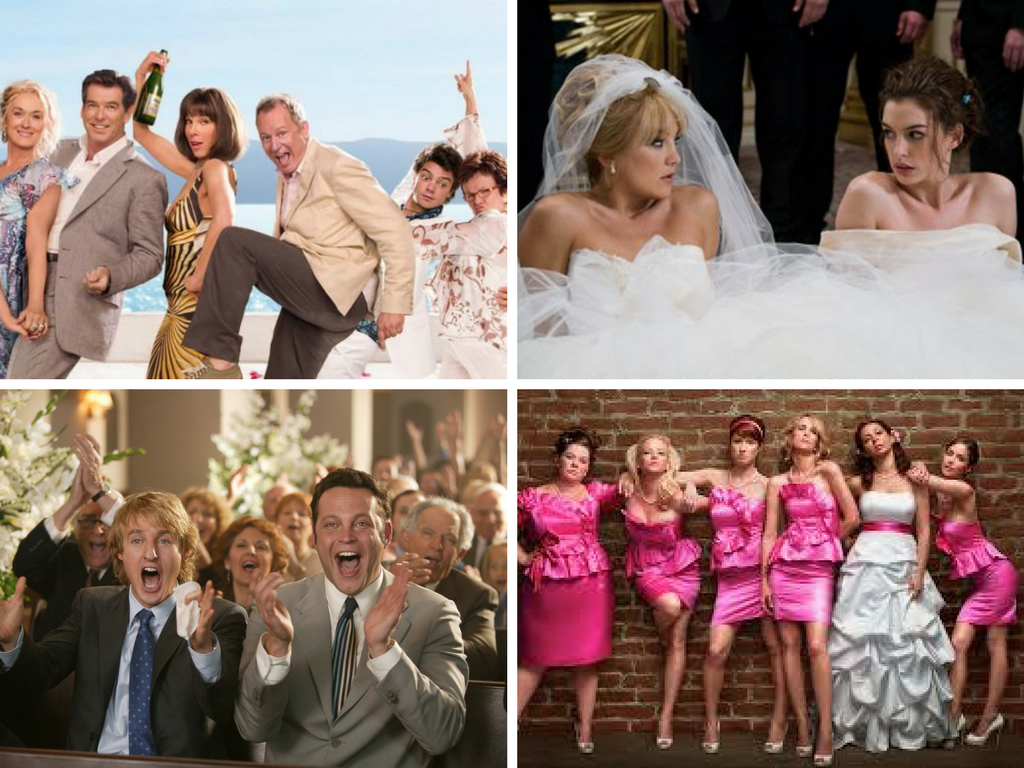 Here in the Wedding Planner office, we're not just partial to a rom-com, we are self-confessed super fans - boys included! Sometimes there's nothing better than the feel good factor of a rom-com, especially when it features a wedding. So when it comes to getting amped up for your big day, there's often no better way than snuggling up on the sofa with a few of your best friends, glasses of wine in hand and an actual bucket of popcorn ready for the picking, ready for an absolute wedding movie marathon. To get you started on what movies you might choose to feature in your evening's entertainment, here are some of our all-time favourites from the wonderful noughties.
1. Wedding Crashers
Following John and Jeremy, a pair of prolific womanisers who sneak into weddings under the guise of well curated distant relatives, this movie is a comedy first and foremost, but do not fret - the rom does come! As John finds himself falling for a wedding guest at one of the weddings, the film sees them having to reconsider their masterminding ways.
2. My Big Fat Greek Wedding
If you're from a big family and know what it's like planning a wedding with all involved, this hilarious comedy will totally be your bag. My Big Fat Greek Wedding sees 30 year old Toula, from a Greek family, struggle with meeting her family's expectations of being a 'typical Greek girl'. In the quest for love and all that entails, she finds herself falling for Ian, who isn't Greek. From then on the film unravels as her family come to terms with her choice and the new addition to their family in comical style.
3. The Wedding Planner
Everyone loves to see inside the exciting and glamorous life of a wedding planner, and this film will totally satisfy that craving. The Wedding Planner follows Mary Fiore (AKA JLo), San Francisco's ultimate and highly desired wedding planner as she plans the wedding of a top client. The only problem is, she falls in love with the groom (I mean who wouldn't, it's Matthew McConaughey) and drama most certainly ensues.
4. 27 Dresses
After being chosen as a bridesmaid for 27 of her friend's weddings, Jane has to come to terms with her 28th wedding as she sees her sister marry the man she secretly loves. In the midst of it all Jane meets Kevin who, whilst fascinated by her, appears to have a slight ultierior motive up his sleeve. Katherine Heigl and James Marsden make for the perfect pairing in this and have a number of really hilarious and sweet scenes together.
5. The Wedding Date
With Kat's sister's wedding fast approaching and her extremely attractive ex-boyfriend making an appearance there, she gets single-girl anxiety and resorts to hiring a male escort to play the role of a perfect boyfriend. As family dramas unravel and scandal gets revealed, Kat tries her best to keep the charade up. This film is a lovely mix of romance with a touch of endearing comedy and will have you lusting after a summery family wedding - just with less of the drama!
6. The Proposal
With the comedic duo of Ryan Reynolds and Sandra Bullock, this film was always going to be a funny one. The storyline follows a pushy boss who persuades her assistant to pretend to be her fiancé, in order to keep her Visa in America and in turn her high-flying job. And through it all, you guessed it - a touch of romance starts to appear.
7. Bride Wars
Newly engaged best friends Liv and Emma have always dreamt about their future weddings, with both lusting after the Plaza Hotel as their perfect venue, after glimpsing their first ever wedding there when they were little. But trouble begins when there is only one date available and the pair have to share their big day. Expect hilarious tactics to foil each others plans and all-round comedic cattiness.
8. Mamma Mia!
If you're after the feel good factor, then this is totally it. Using the hits of ABBA to punctuate key moments, Mamma Mia! follows Sophie as she is due to marry her love on the Greek island of Kalokairi. With her father unknown, she finds her mother's diary which reveals there are three possibles - all of which she invites to her big day unbeknownst to her mother. This film is absolutely star-studded from Meryl Streep to Pierce Brosnan and Colin Firth and is quite honestly, an absolute hoot.
9. Bridesmaids
A film that needs no real introduction, Bridesmaids is a show-stopper and probably the most hilarious of the lot. Written by two of the main characters Kristen Wiig and Annie Mumolo, Bridesmaids follows the competition between the maid of honour and one of the bridesmaids over who is the bride's best friend, with destructive (yet hilarious) effect.
10. Made of Honor
Featuring the beauty that is Patrick Depsey as Tom, this film follows him as a 'lifelong playboy' who falls in love with his best friend. Slight hitch is that she's just got engaged and has asked him to be her maid of honor. Realising what he is about to lose, we watch as Tom tries everything he can to win her over before the big day.
We'd love to hear some of your favourite wedding chick-flicks, so drop them in the comments box below!