13 Of The Best Wedding Harpists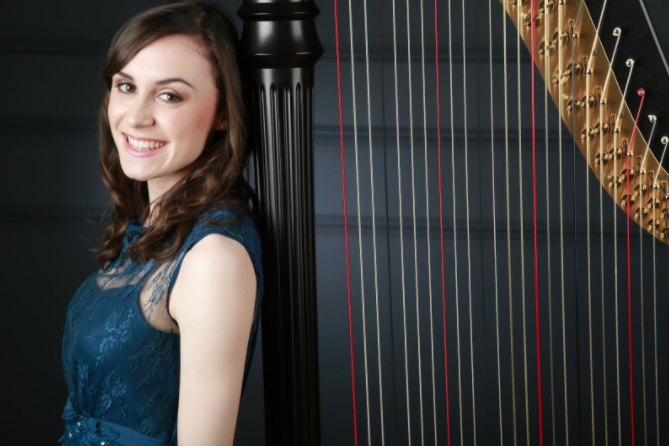 If there is one occasion in your life when you would look to hire a harpist, it has to be your wedding. The harp dates back thousands of years but has continued to be a timeless wonder. The epitome of elegance and grace, it's actually the harp's versatility which makes it such a great option for a wedding.
We're incredibly lucky to work with some of the UK's most talented harpists and we wanted to take the opportunity to sing their praises. Few of us will ever put in the number of years into our jobs as musicians have and the dedication these fantastic harpists have shown to music and their instrument is worthy of recognition. They're also all incredibly reliable, lovely and will always go that extra mile to fit around your wedding. So in no particular order let's introduce them!
Cecilia De Maria
Based in London but covering much of the UK, Cecilia has performed all over including Buckingham Palace, 10 Downing Street and Royal Albert Hall. Cecilia's repertoire doesn't just cover classical but lots of fantastic jazz and pop arrangements including Bruno Mars and Adele. Click here to see more videos of Cecilia.
Rhianwen Pugh
Originally from Wales but like most musicians willing to cover most of the country, Rhianwen also has extensive experience performing at a wide range of functions and events. From TV appearances to touring abroad, Rhianwen has an amazing repertoire list which also covers Bollywood music. Click here to see more videos of Rhianwen.
Heather Wrighton
Covering London and the South East, Heather is a highly experienced professional harpist who again has performed at a large variety of events and beautiful locations. With a repertoire list covering classical, jazz, pop, musicals and folk music, Heather is an ideal harpist for your big day. Click here to see more videos of Heather.
Harriet adie
An award-winning harpist covering London and the South East of England, her incredible talent and enormously varied repertoire list is always in high demand. Harriet's experience covers recordings, TV and tours all over the world. Harriet's incredibly flexibility and is here to help provide advice on music suggestions. She will ensure her music is tailored to suit your occasion. Click here to see more videos of Harriet.
Rebecca Mills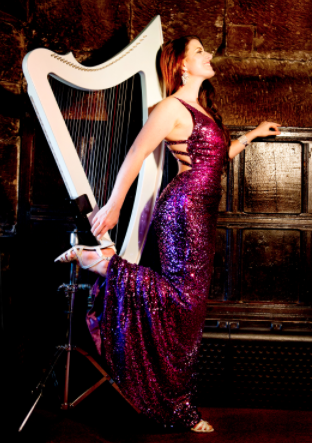 Based in Manchester and covering much of the North, Rebecca has vast experience performing at events all over the world reflecting her passion for music and travelling. Rebecca also plays electric harp which is great if you have any concerns about your harpist being heard. Click here to see more videos of Rebecca.
Emma Yates-Butler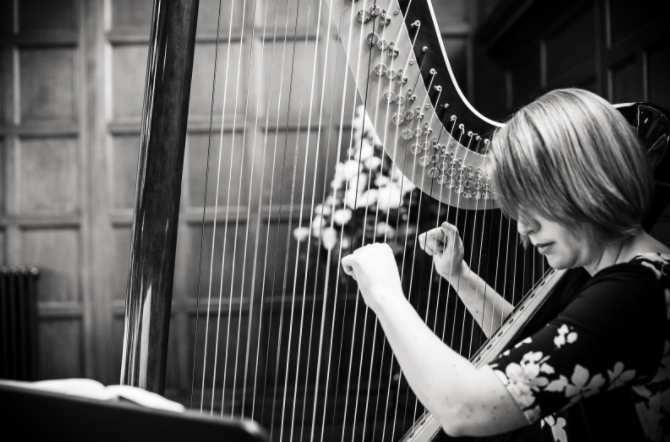 Covering Yorkshire, Emma produces spellbinding music to ensure that your wedding day is truly magical. Bringing a wealth of experience performing at weddings, Emma often amplifies her harp for both indoor and outdoor weddings to ensure the music can be enjoyed by all. Click here to see more videos of Emma.
Elfair Grug
Also originally from Wales, Elfair has 10 years of professional experience not just in the UK but also abroad where she lived in Thailand. Covering Wales and the North West of England, Elfair has plenty of experience with parties, dinners and of course weddings! Click here to see more videos of Elfair.
Sophie Rocks
Based in Manchester but covering the UK, Sophie is guaranteed to provide the soundtrack to your special day. With a varied song list covering classical, jazz and pop music Sophie has years of experience providing music for weddings and events. Click here to see more videos of Sophie.
Alexander Thomas
Based in London and covering the UK, Alexander is breaking stereotypes associated with the harp. Having performing all over Europe and for an amazing client base including Snapchat, La Redoute and H& M Alexander's versatility makes him an ideal choice for your big day. Bringing an edgy and contemporary touch to your wedding with his unique style, why not check out some more of Alexander's videos here.
Bethan Griffiths
Covering North Wales/The North West and London, Bethan has over 10 years experience of performing at weddings and various other functions. Currently studying for her Masters at the Royal College of Music in London, Bethan has already performed at many prestigious venues including Buckingham Palace and the House of Parliament. Click here to see more videos of Bethan.
Valeria Kurbatova
An incredible talent! Valeria has been wowing audiences from her native home in Russia to all over the UK and the world. Valeria can play any genre you request and is bound to provide your special day with a magical performance. Valeria plays solo and also offers a wonderful flute and harp duo. Click here to see more videos of Valeria.
Grace Kirkby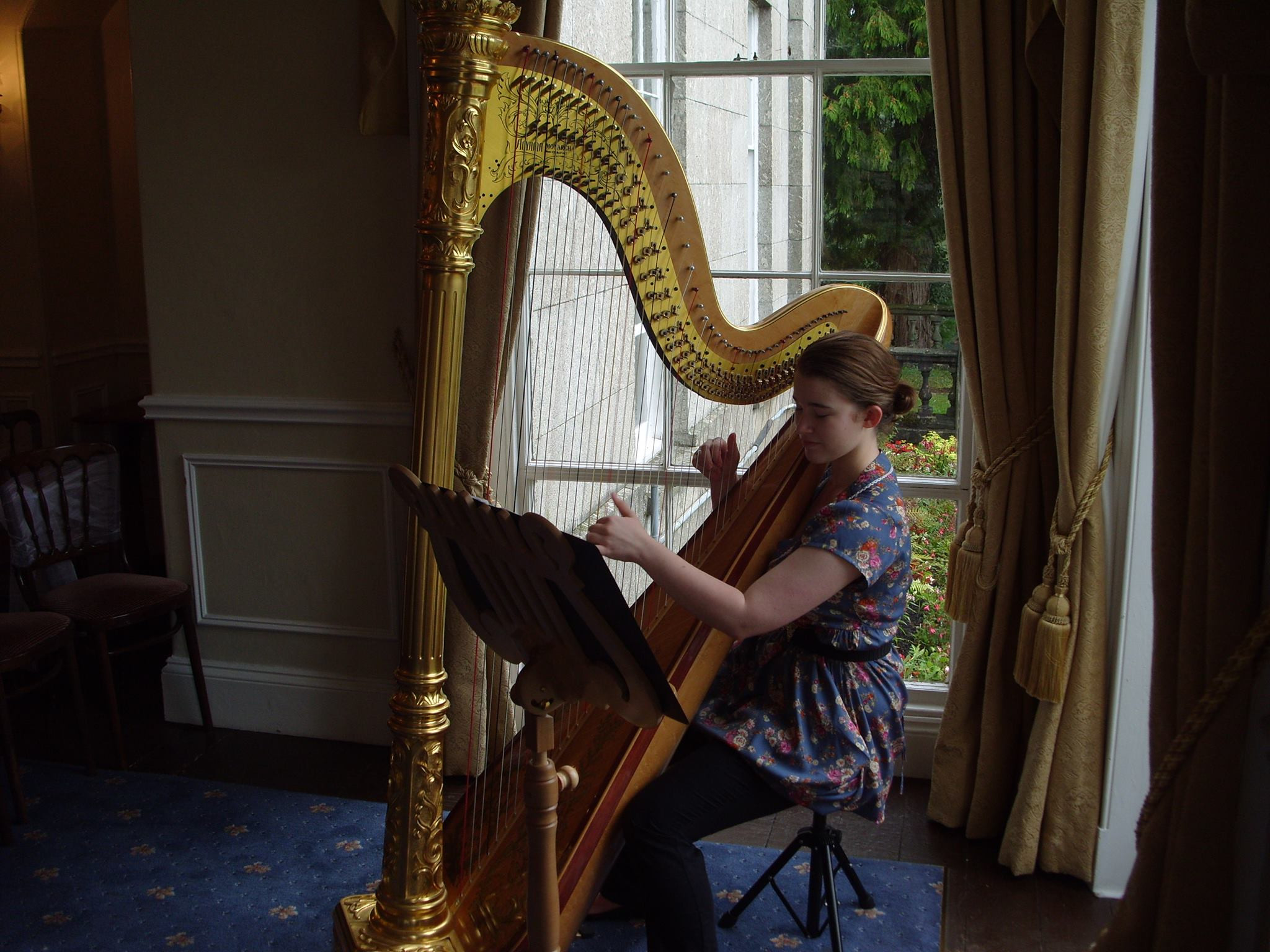 Based in Norwich and covering the East of England, Grace plays a stunningly beautiful golden, antique harp and has many years of experience providing music for weddings and events. Click here to see more videos of Grace.
Elinor Nicholson
An award-winning harpist with 10+ years' experience providing beautiful music for weddings and events, Elinor's elegant style is bound to provide you with the atmosphere you desire on your special day. Covering all styles and genres, you can see more videos of Elinor here.
Click here to see more of our wedding harpists.