Clever Ways to Personalise Your Wedding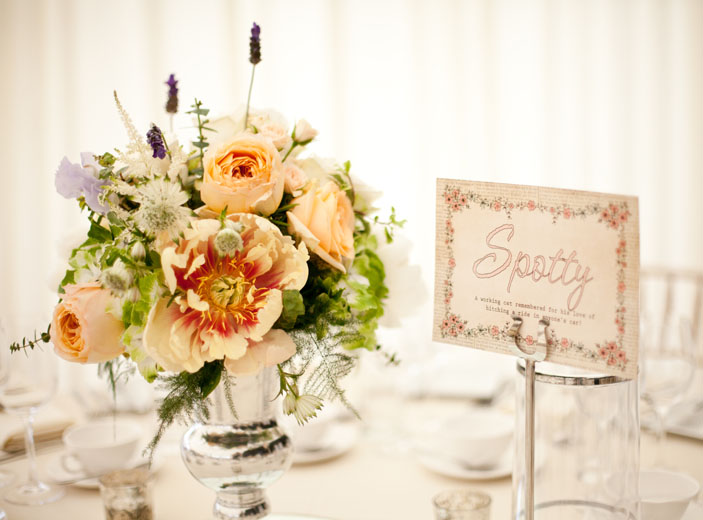 We spend a lot of our time during the first three months of the year, meeting new couples to discuss their wedding plans and how we can assist them in pulling together the look and feel of their big day.

One of our first questions is "What elements of your personality do you really want to shine through at your wedding?" / "What are you passionate about in life?" / "What are you big loves, hobbies and pastimes?" It is essential for us to know the answers to these questions so that we can cleverly weave aspects of the bride and grooms' personalities into their wedding-day styling.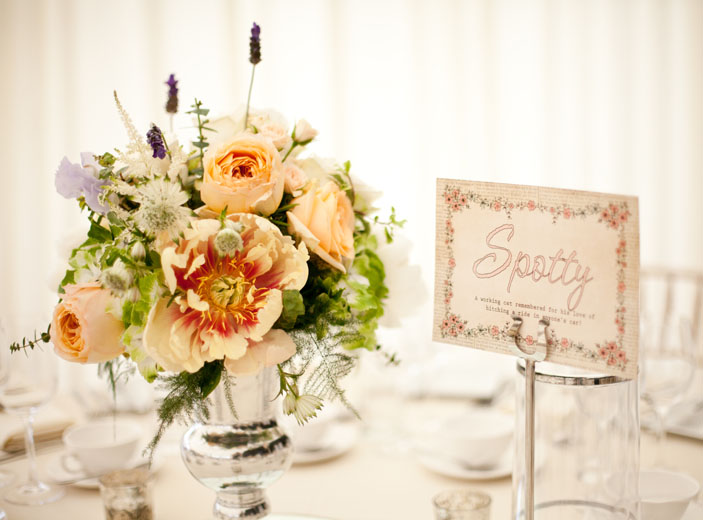 Image courtesy of Jo Hastings

Lots of brides come to see us armed with photos of their favourite flowers, possible colour schemes and their preferred style of bouquet but we like to dig deeper and discuss how they are going to present their table plan / what thoughts they'd had about their wedding favours / what format is their guest book going to take etc…There is no doubt that a creative styling company can be invaluable if you are lost for inspiration and really want to personalise your wedding and make it stand out from the crowd.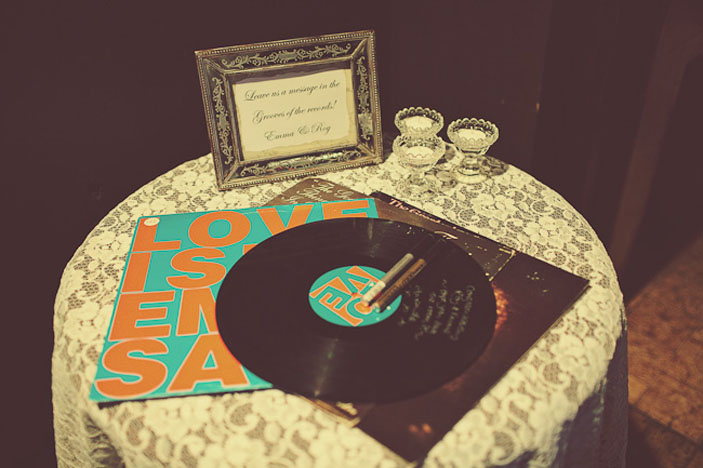 Image courtesy of Emma Case

Here are just a few of the ways in which you can incorporate your personality into the styling of your big day:-

The table or escort plan – your table plan needn't be flat cards mounted onto a flat board. Think 3D. Music lovers could list their guest's names on vinyl records, propped up on plate stands. Wine connoisseurs could have guests names on cards secured in the bottle necks. And garden experts could display guest's names 'growing' out of a wheelbarrow, surrounded by beautiful home grown plants. With a good eye, all of these displays would become a real feature of the wedding and a good talking point.

-
Table names – we rarely display table numbers, most of our couples use words pertinent to their relationship e.g. places they've visited, bands they love, treasured pets they've had or films they've enjoyed together.

-
Favours or table gifts – we would always encourage our clients to only provide favours that are truly personal to them. Such favours have included packets of seeds from plants in their garden, homemade jam made by Mum from an old family recipe and porcelain hearts stamped with a thank you message made by a very crafty bride!

-
Guest book – again, think 3D! If the great British coastline is close to your heart, provide pebbles for guests to write on and then display them in a jar as a special keepsake. Or if its travel that floats your boat (excuse the pun) then ask guests to leave their mark on a vintage globe for you to treasure; even suggesting places you might like to visit.

-
Unexpected finishing touches – personal notes tucked in folded napkins are always a lovely surprise for guests as they make themselves comfortable at the table. Special personal stories, such as the tale behind the heirloom broach used to adorn your wedding cake, are always well received. And quotes or lyrics from your favourite books or songs woven into speeches provide that very personal element. -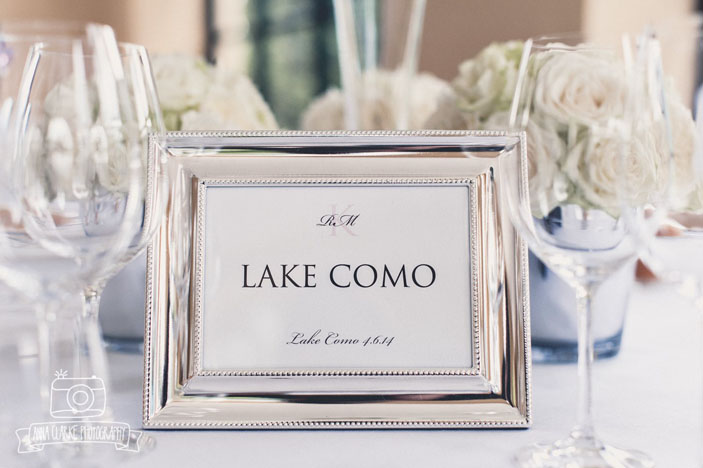 Image courtesy of Anna Clarke

However, you choose to incorporate your personalities into your wedding, don't hold back. It's your big day and it is those carefully thought out touches that will make the occasion truly memorable for you and your guests.

Main article image courtesy of Emma Case