Wedding Timescales - When to get Serious About Your Dress!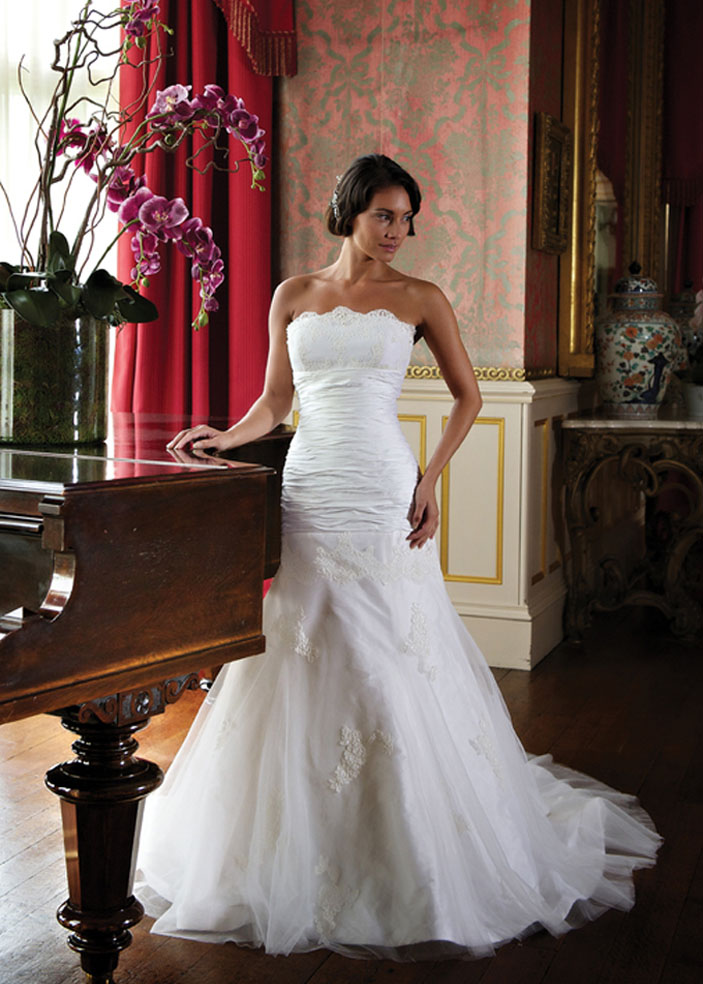 There is so much to organise for todays weddings that we know the modern bride has her work cut out making all the plans necessary for an amazing wedding. It can be confusing knowing which bits to organise first and which can be left until later. Obviously a wedding venue is high on the list so that you have a date for the big day. Some brides make the dress the next priority, which is an excellent idea, however we are seeing some brides leaving this later and later, mainly because they honestly don't realise the timescales involved. A wedding dress is not something that we buy everyday and with a long history of buying clothes and taking them away the same day - many brides have no idea of how long it takes for their dress to be made - so here is my guide to give you all the information you need to be able to plan in the best way for your dress.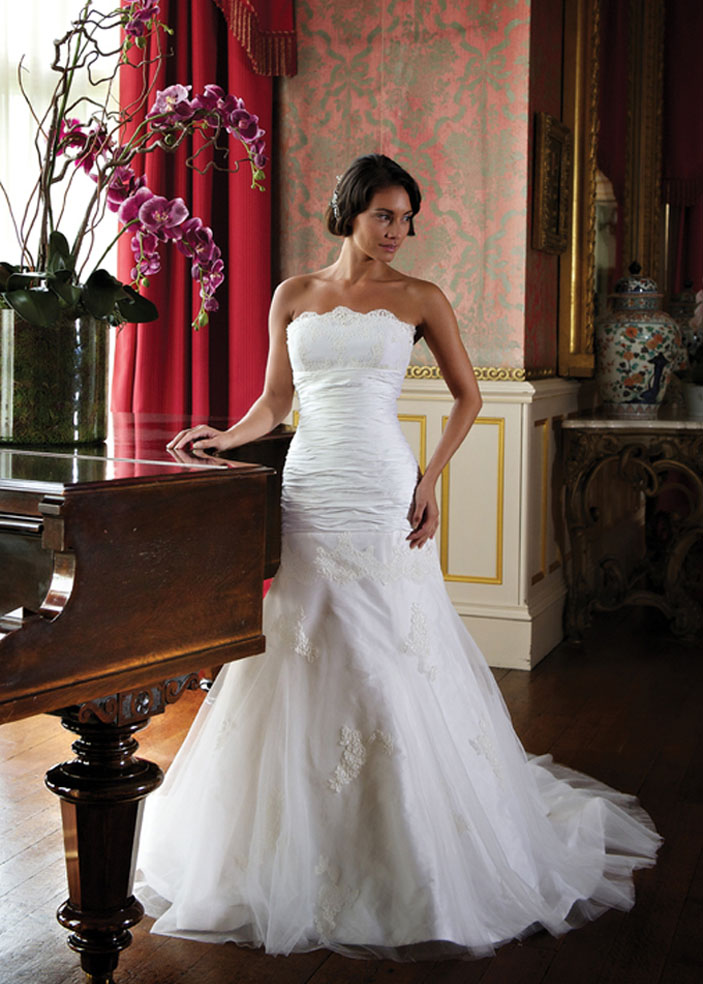 Manufactured Dresses

The bulk of wedding dresses in the UK are manufactured dresses. These are made by large labels and make up the majority of dresses in bridal stores. The time for one of these dresses to be made can vary greatly from company to company - it can be anything from 5 - 9 months as standard, so brides need to be organised to be able to order in plenty of time. If you are planning to buy a manufactured dress from one of these labels it is best to do your homework. Use bridal magazines as a resource guide to narrow down the manufacturers which you like the best. By going on to their websites you will be able to find a list of your local stock lists. When you have visited the bridal stores and know which you would like to be "your" wedding shop, take the time to talk to them about timescales. Take a list along with you of the different manufacturers that you like - make the most of the knowhow in the bridal store and ask for advice about how long the delivery times are for each of the possible companies. This way you will know the very least amount of time that you need so that you can easily plan the time of year you will want to get married and plan backwards to when you need to have made the decision about which one is "the dress".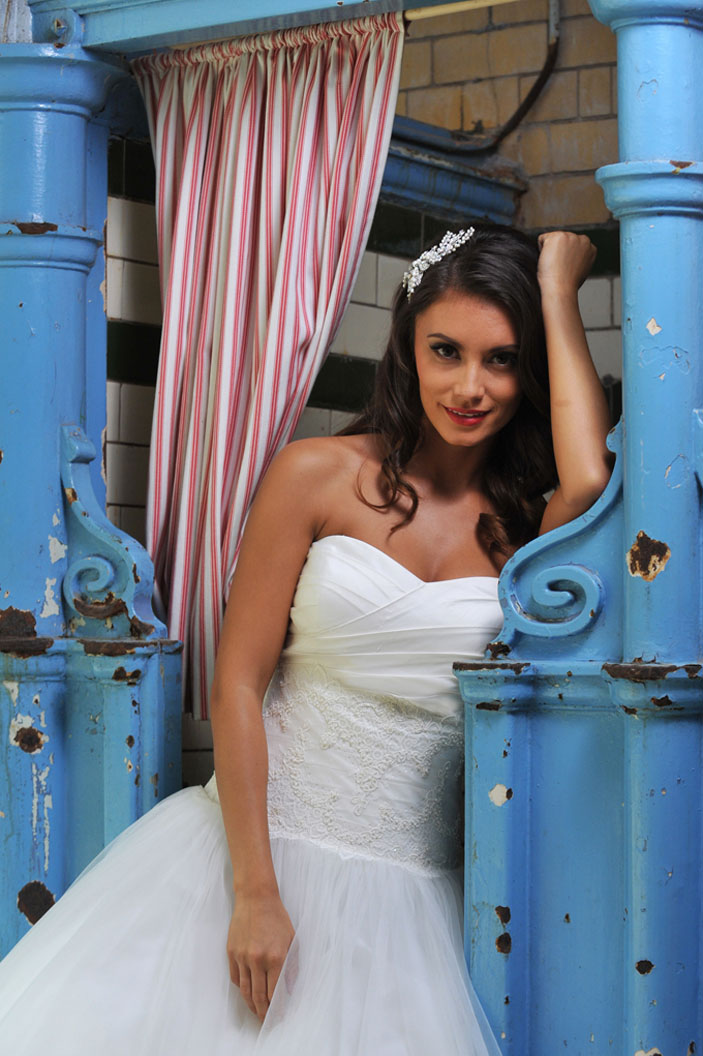 Designer Dresses

Other types of wedding dresses available are designer dresses. These are high-end wedding dresses often made from luxurious silk fabrics. Many bridal stores around the country will stock a range of designer dresses and most designers also have their own flagship store where designs can be viewed. The time to make one of these dresses can vary from designer to designer. Some are quick with a production time of just three months whilst others can be as long as for a manufactured dress. If you know that you want a designer dress - or a silk dress it is best to check how long standard delivery times are with your favourite designers. Slight changes to a designer dress such as a different neckline or beading design is more likely to be allowed with a designer dress than a manufactured - but extra time may be needed for making this sort of alteration.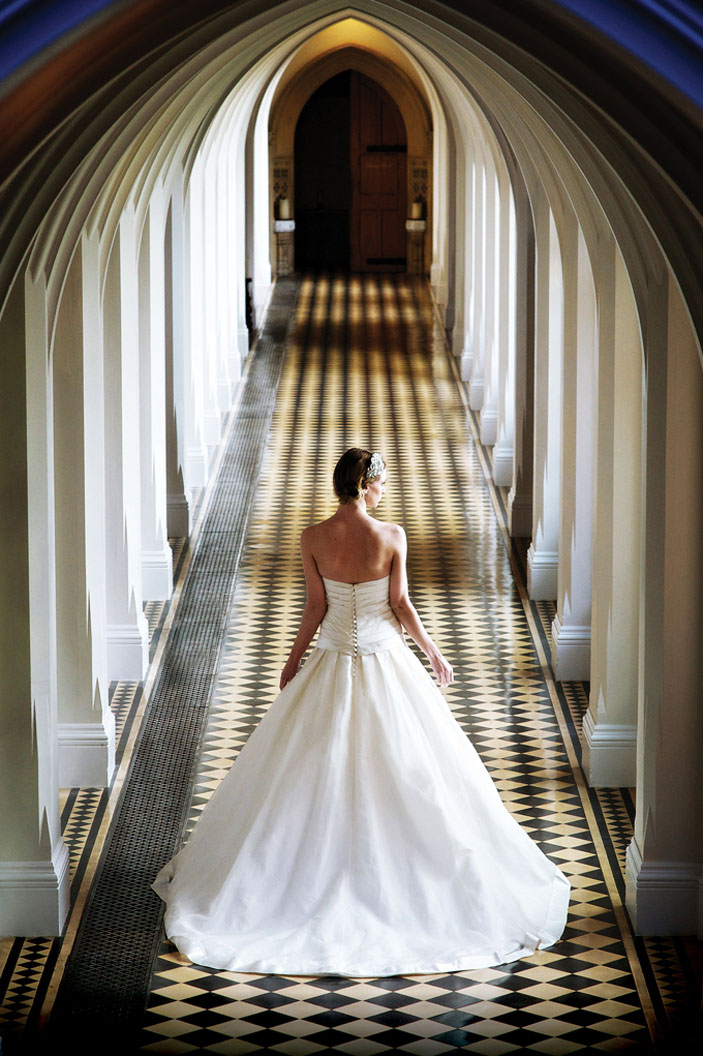 Bespoke Dresses

Bespoke gowns are made exactly to the brides' specifications. Extra time needs to be allowed for this type of wedding dress. Bespoke dresses are getting more and more popular as brides are increasingly taken with the idea of having a unique dress made just for them. In these cases the designer will need special appointments with the bride to discuss the shape of the dress as well as different fabric options and then time will be needed to draw up the bespoke sketches for the bride to choose from. It is possible to make a bespoke dress for a bride in a five month period - but it is better to leave much more time to make sure that there is ample time for a new pattern to be constructed and all the small decisions to be made. If you have your heart set on a bespoke dress, try to have chosen your designer at least a year in advance of the wedding.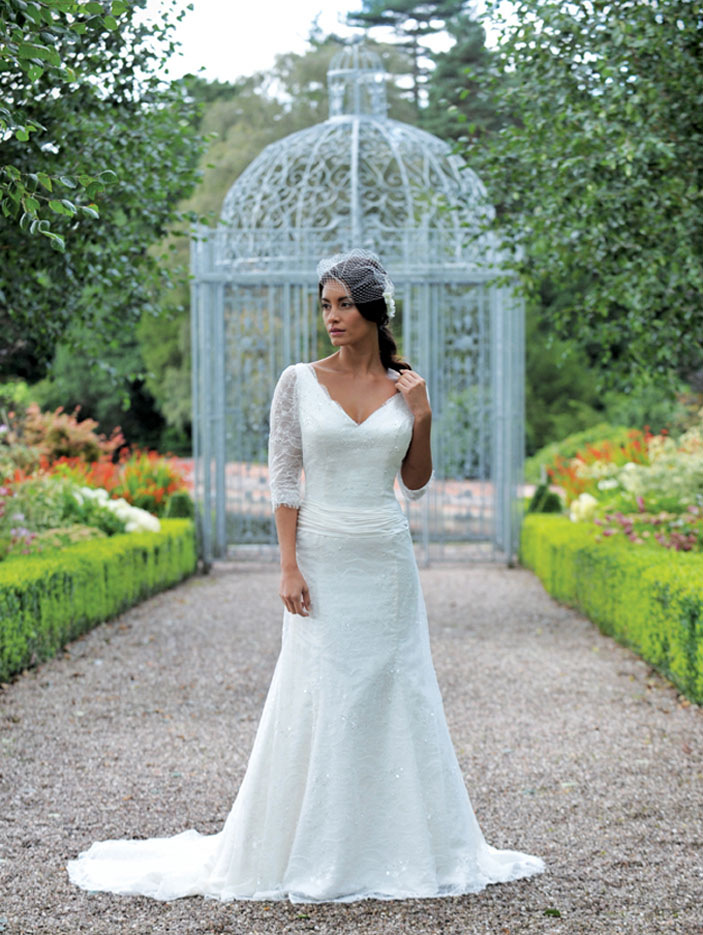 Whichever type of dress you opt for there is a process involved in choosing and buying a wedding dress:


- Several appointments are usually necessary for trying on different types of wedding dresses. There are so many different styles these days that it is best for brides to try as many different styles as possible when deciding which types best suit them.

- Shortlisting dresses usually take place next with the bride coming back to see the frontrunners and making the choice for "the dress".

- An appointment is made next to be able to take the bride's measurements. Some brides are happy to have measurements taken on the same day as choosing the dress, whilst others are planning to lose weight and would rather return at a later date to have their measurements taken.

- When the dress is finished brides need to return for fittings to see how the dress looks. If a bride has been dieting this can mean a few fittings for the dress to be perfect.

- Time needs to be allowed for any alterations, including alterations to side seams if the bride has lost weight as well as straps or hem if too long.

This all together can add up to be quite a long process. It would always be my advice to a bride to choose their wedding dress at least 12 months in advance. This may seem a long time (we meet brides who are genuinely shocked that a dress takes months to make) but the brides who plan far in advance are the ones who are very relaxed when they come to pick up their dress compared with the ones who have left it more to the last minute.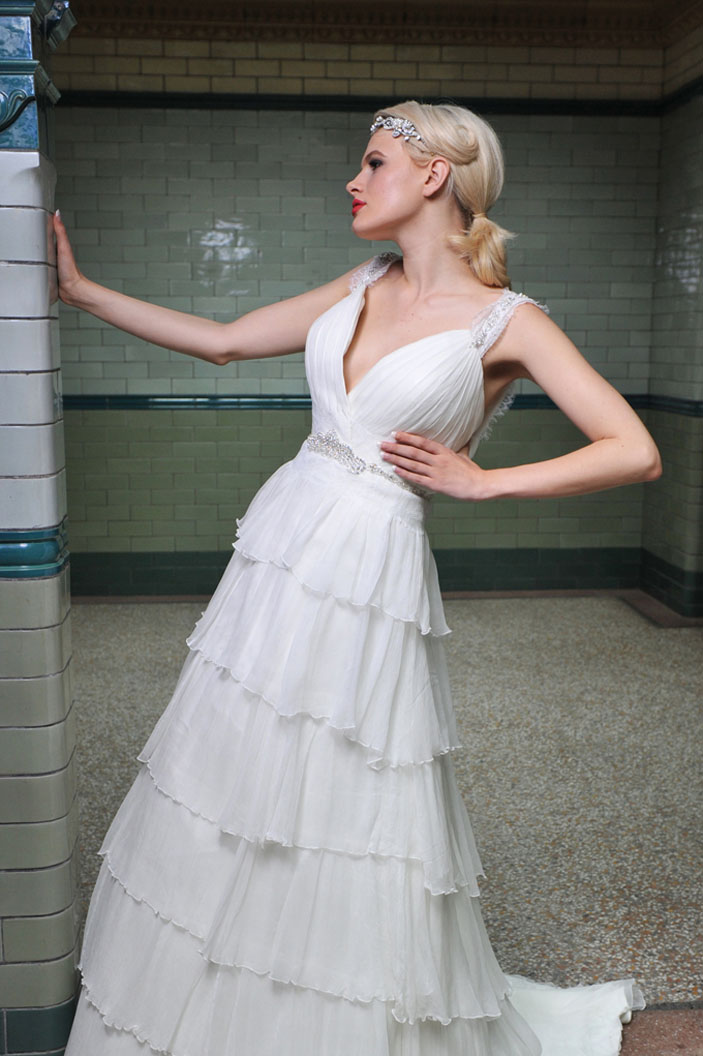 My extra advice would be:


* Make buying your wedding shoes an early priority - when you have these you can take them to your measurement appointment to help know if the dress is the right length for you.

* If you are planning to lose weight - check with your bridal store the very latest you can have your measurements done so you are prepared. Order the dress earlier so that you have the decision making out of the way and book in advance for the best time for your measurements.

* Don't forget the time needed for any alterations to your dress - remember to factor this into your timescale plan.

If after reading this you realise that you may have already left it too late - don't panic - there are other options; you may be able to buy a sample dress off the rail from a wedding store, alternatively you can choose a designer who offers a rush order service (there is usually a rush order charge for this service but it may be worth it as it can really speed things up - for example we can provide a rush order dress within five weeks).

Now that you know all the time involved in making your special dress, it will help you plan exactly when you need to order and how to fit appointments around your other wedding commitments. This will help you to be ahead of the game and ensure a relaxed few months before your wedding instead of a stressful time.