Wedding Catering: Perfect Timing
There are some aspects to planning a wedding for which no amount of creativity or imagination can account for lack of experience. Knowing how to time your day is one of such times. Only the experience of attending and working at 100s of weddings will give you the necessary knowledge of how much time to allow for each part of the day post ceremony. As you probably won't have attended, or worked at, 100s of wedding before planning your own, our friends and expert caterers Posh Nosh give us the low down on wedding catering timing...
Happily Ever After...
You've tripped your way down the aisle and out into the sunshine!
Now how do you fit all your ideas and celebrations into the rest of the day before the clock chimes at midnight!
Weddings, sometimes they take years of planning but the reality is that there are only a few short hours in the day for you to celebrate with all your family and friends. In our experience there is a basic timetable that can help you plan your day and maximise your celebrations. When you book a wedding with Posh Nosh we always tailor a timetable to meet your needs.
Drinks receptions: You all get back from the ceremony, everything has gone well and you have said your vows and you are now married!! Congratulations! First things first, let's serve everyone a drink. Your photographer will want to snap some pictures, perhaps a mixture of some formal and some more informal shots. You may decide to have canapés for your guests to nibble on (we highly recommend this, especially if your wedding ceremony is lunchtime) and these will be served throughout the reception.
Time recommended for all of this would be one and half hours.
Call for dinner: Let's bang the gone, ring the bell or tinkle on a wine glass and ask all the guests to take their seats. You may decide to have a receiving line at this point. A receiving line is when the married couple greet guests as they move through to dinner, sometimes parents and other members of the bridal party may also be involved.
Time recommended for this is 15 minutes if no receiving line, and 30 to 45 minutes if having a receiving line.
Eating: We like to think this is quite important! There are a wide variety of menus so this section can vary. We do not want to rush you and we like everyone to have a relaxed experience. We like to wait for all guests to finish eating before clearing between each course.
Time recommended for eating is as follows:
Three course menu allow 2 hours
Two course menu allow 1.5 hours
One course menu allow 45 – 55 minutes
Street Food menu – usually allow 1 to 1.5 hours for grazing
Speeches: Loved and feared in equal measure please give a drumroll for the speeches. You may decide to have these before the meal or you may decide to make sure your audience is happily fed and watered before you begin.
Time recommended for speeches is 10 minutes per speech, for the traditional set up of Father of the Bride, Groom and Best Man this totals 30 minutes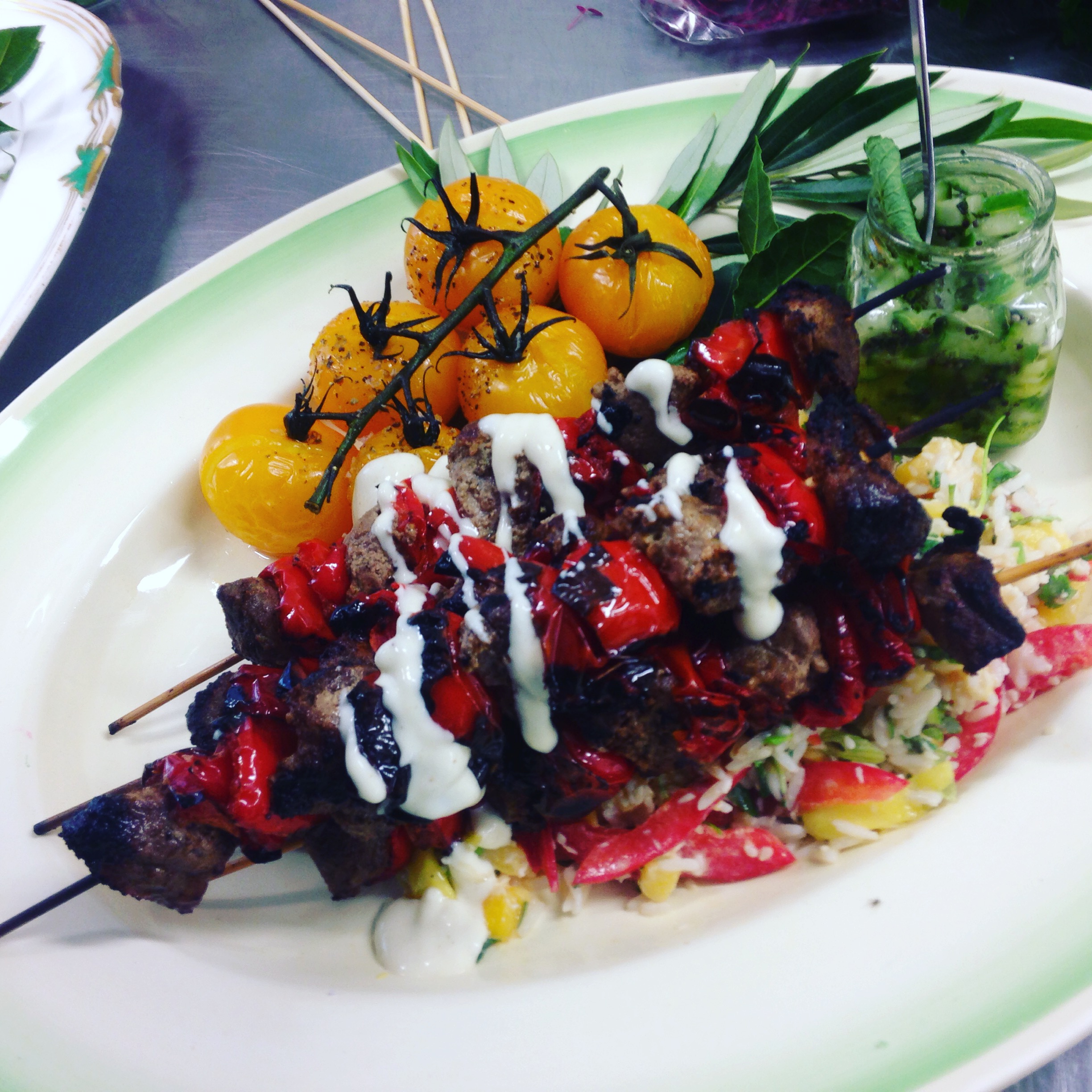 Coffee: We prefer to serve coffee from a station after the dinner and speeches have finished, guests can come and collect coffee and perhaps sit outside or at a different table.
Time recommended for serving coffee is usually a 30 minute window
Dancing: If you have a band they may play two 1 hour sets or perhaps three 45 minutes or perhaps a DJ who will play throughout the evening. We like to serve any evening food at approximately 9pm – 9.30pm but we can also serve midnight snacks or survivor bacon baps at the end of the evening.
Midnight: No Cinderellas here, if you arrange to carry on past midnight we can arrange for staff to serve at the bar or you may decide to go self-service. Or perhaps carriages will await and all your guests will disappear into the darkness with sore feet from dancing and lots of happy memories... leaving you to live Happily Ever After.
Posh Nosh offers food from the heart, a wide range of food styles and tastes with professional and friendly service for weddings in Devon and parts of Somerset. You can contact them to discuss catering for your wedding or event here.