Top Spanish Hen Destinations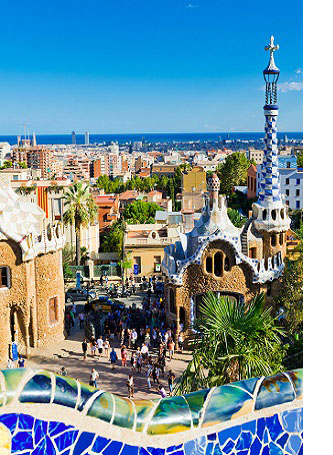 Who doesn't love Spain? It's got the culture, the food and of course the lovely Mediterranean weather. No wonder it's a favourite amongst Brits who fancy going abroad and soaking up the sun (not to mention the sangria…) Not there's anything wrong with having a hen do in good old Blighty but there's just a certain sense of excitement and sexiness that Spain has that just makes it so enticing for a girly weekend away (and did we mention the sangria already?) So if you fancy packing your bags and going away to España for the weekend then have a look at the best hen friendly Spanish cities below…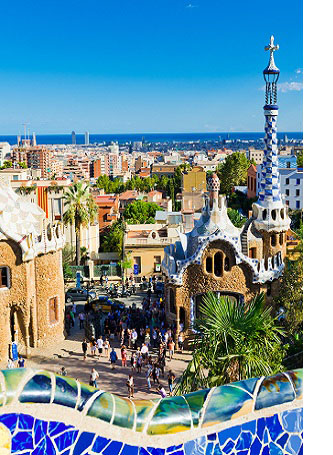 Barcelona

By far our favourite Spanish city, Barcelona has some of the best food and culture in the country. This mecca is a haven for Catalan cuisine and breath taking architecture. Plus, it's got its own fantastic beach and thanks to its location, the city is delightfully warm throughout the year. You can pretty much explore the whole city by foot which is great because there's so much to see! I recommend taking in the Gaudí and modernist buildings which are by far one of the most popular tourist attractions. I also suggest climbing Mt. Montjuïic to take in the breath taking panoramic view of the city.


Seville

There's something very old world about Seville, it's got a special rustic yet classy vibe about it.  Because not only is it the place where the famous Seville oranges are grown but it's also the city where you'll find the famous Seville Cathedral, the historic Barrio Santa Cruz, Basilica Macarena and the beautiful Alcazar palace which was built in the 1500's. Definitely a city for the hen who likes history and authentic Spanish food ( I recommend you visit Becerrita for inexpensive Andalusian food that's both delicious and unique.)



Madrid

The Spanish capital is a huge city that has so much to offer the adventurous hen party. What with the Gran Via (the city's main tourist attraction) being a stretch of street that goes on for more than a kilometre. There are shops, restaurants, bars and even casinos lining this street so you won't be bored. However if you fancy something a little bit more relaxed and laid back then you can take a walk in the Casa de Campo city park or grab a coffee was you people watch near the Plaza Mayor. Oh and the one thing you must do when in Madrid is visit El Rastro the oldest flea market in the city – you know for those once in a lifetime bargain finds!


Ibiza

Last but not least, Ibiza the original party city of Europe. In recent years it's taken somewhat of a backseat and matured (if you compare it to the rapid new comers like Marbella.)

However it's still one of Spain's best clubbing destinations, what with classic club icons such as Pacha and Amnesia. This is the place to go if you want to live for the night and sleep during the daytime. If however you fancy doing your dancing during the day, then the only place to be seen is Nikki Beach. Just make sure you pack your trendiest swimsuit: it's all about bronzed bodies, cocktails and glamour at this day club!