The Perfect Bridal Shoes - Where To Start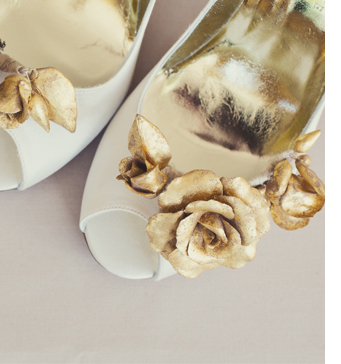 The possibilities are endless – they actually are.

When it comes to choosing your bridal shoes it can seem very daunting, often you have to think about colours, swatches, bespoke/customised, heel heights and, most importantly, comfort. (No one wants to be thinking about sore feet and blister patches on their big day.)

However it needn't be as scary as you first thought.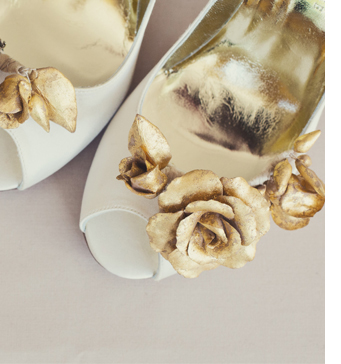 Recommendations are always good. Many dress designers know which shoes match their dresses for colour and style. Keep in mind the heel height you require, especially if your dress is already hemmed, this is extremely important.

The experience when buying your designer bridal shoes can be very different to buying regular shoes. Most designers like to offer one-to-one appointments in order to really help you find that perfect pair of shoes. During your appointment you can view the collections, matching your colour swatches and whilst checking for comfort.

If you are unable to visit the store, or designer of your choice, buying online has never been easier - some designers even offer customised consultation via email. This option is really great for busy brides. However, when ordering online it is important to factor in delivery times and also check the manufacturing times with styles. Some stores stock styles in-house so they can be sent out the same day but if you are looking for customised or bespoke options these can take 3 – 15 weeks depending on the details. These time limits is often why dress designers advise you to start looking for your shoes as soon as possible.

Adding your own personal touch is often important to make the shoes feel extra special. And needn't take the time that a bespoke style does! If you visit the store yourself the designers and assistants can help you find that personal touch from small customisations to a bespoke shoe. Also the internet is a haven for those little personal touches from shoe clips, which allow you to add special detailing to the shoe, to personal touches like 'Mrs...Est...' or even crystals which adorn the soles of your shoes.