The Best Wedding Outfits For the Modern Guest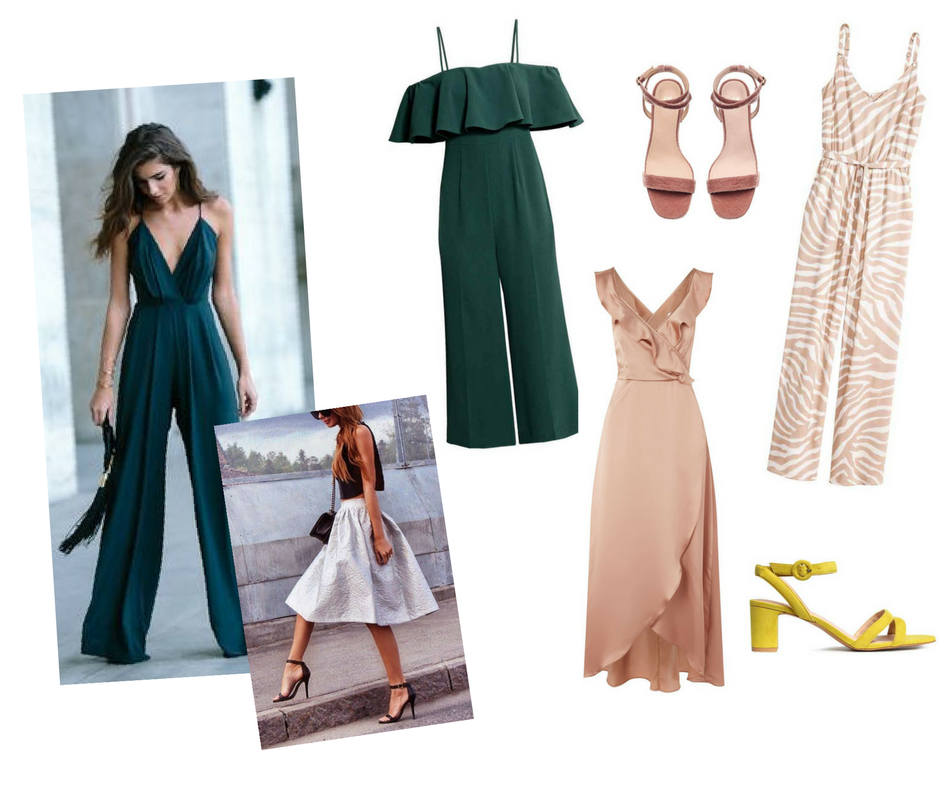 With wedding season officially in full swing, I'm sure many of you are starting to look for the ideal outfit for the big day that still feels really modern. Luckily for us all, there are so many fashion trends right now that translate amazingly for weddings and ensure you look styled to perfection.
To get you inspired, we've rounded up four of the best looks along with some recommendations of outfits that are available to buy on the high street right now. You can find all the links below!
Green Jumpsuit | Pale Pink Jumpsuit | Yellow Heels | Velvet Heels
Ah the jumpsuit, the one item of clothing that manages to win both the comfortable and the classy award at the same time. With so many different styles, you can channel everything from a chic and glam vibe to a blousy and boho one too. Not only is it a super flattering cut, it will ensure you can prance about all night with ease.
Perfect for... A city wedding or a winter/autumn wedding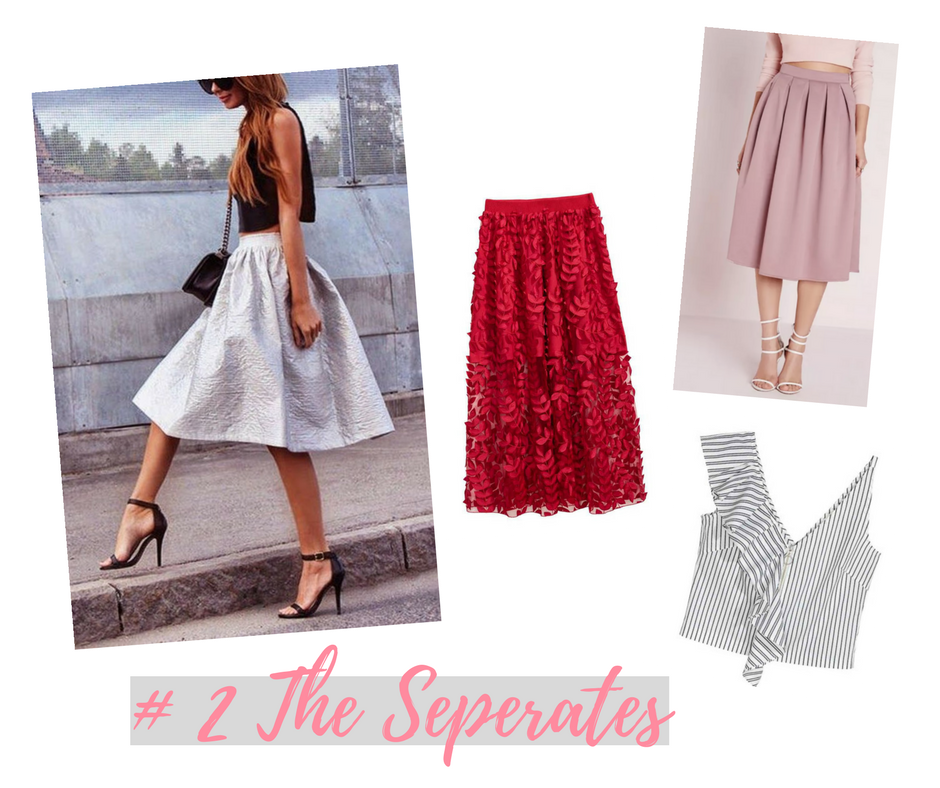 Red Skirt |Pale Pink Skirt | Striped Top
A gorgeous way to really ensure your wedding outfit is unique is by combining separates. With midi skirts in all styles and patterns being a big trend this year, this is a great place to start. Once you've nailed that, all you need to find is the perfect top to compliment it along with the right accessories. This a style that looks lovely on any age and figure too, giving you lots of flexibility and the chance to choose elements that flatter you best.
Perfect for... All year round, a lovely idea is to pick a colour tone that suits the season. Pair with a fluffy cropped jumper in the winter and a loose lacy blouse in the summer.
Beige Floral Dress | Pink Wrap Dress | Blue Floral Dress
As one that will forever be a classic, the maxi dress is always a great option for a wedding. Instantly elegant and flattering, you can find these in every colour and pattern under the sun but we'd advise avoiding white! Let the dress set the tone, be that relaxed or Hollywood glam and then accessorise around it.
Perfect for... a summer wedding or a garden wedding. The loose floatiness of the dress will ensure you keep cool all day.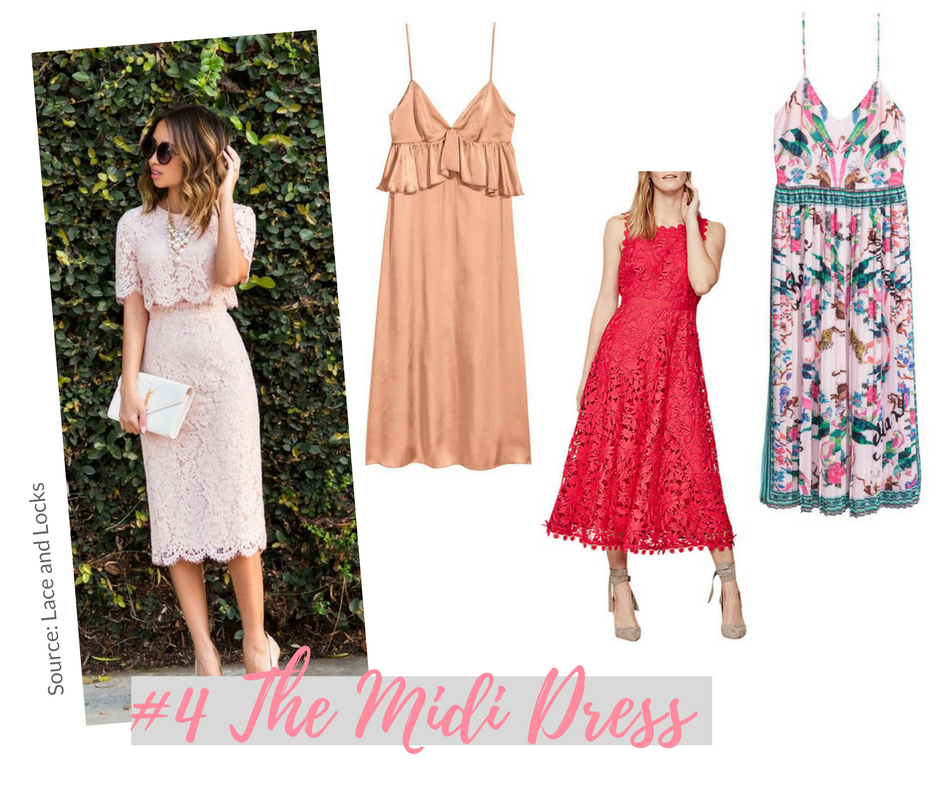 Pink Frill Dress | Red Lace Dress | Patterned Dress
The 'midi' is having a bit of a moment right now. From culottes to skirts and dresses cutting off at this length, it's super flattering with heels and has the ability to bring a really classy look to proceedings. With most generally being fairly close fitting to emphasis an hourglass figure, this is a gorgeous way to embrace your feminine form.
Perfect for... A Spring or Summer wedding be that in the countryside of the city.