Supplier Spotlight: Mrs W Tutus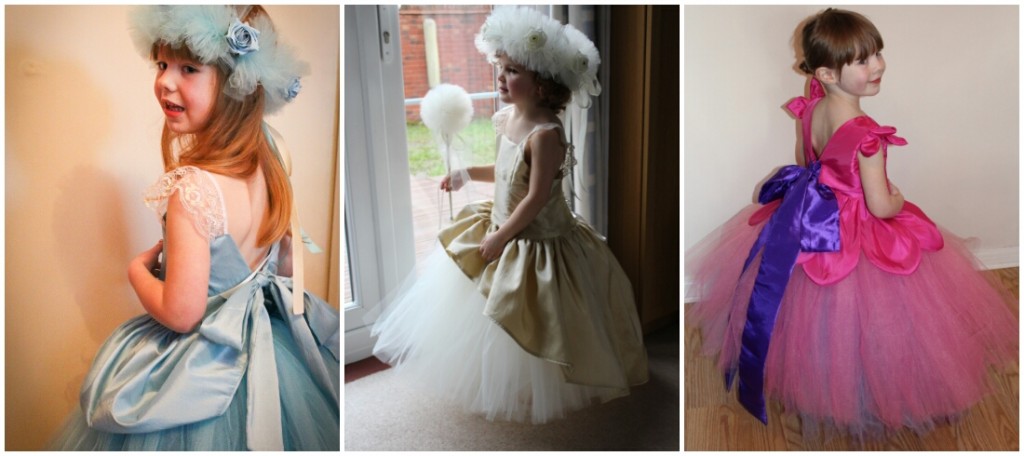 Sugar, spice and all things nice - and big fluffy, sparkly tutus, ribbons, sequins and frills, that's what little girls are made of! Today we're super excited to bring you our fantastic flower-girl dress supplier, the sparkliest and fluffiest of them all, the fabulous
Mrs W Tutus
!
These beautiful, bespoke creations are sure to make your flower girls feel like mini-princesses for your big day, and will definitely make for some adorable photo ops! How we wish they came in 'big-kid' size! Over to Kate, the woman behind the reams of tulle, to tell us all about it.


Tell us a bit about you... 
I'm Kate, Head Creative Lady at Mrs W Tutus. I'm married to Dan & am Mummy to my in-house modelling Team – Isabel is (nearly) 9, Molly is 7 & Amelia is 4 & a half! We also have a slightly demented Cocker Spaniel called Tana! I graduated in 2000 from The University of Northampton  with a BA(Hons) in Fashion. I LOVE anything that Sparkles (pretty sure I might have been a Magpie in a former life.....), Pizza, dancing like a crazy woman to a bit of cheesy pop & pints of Coffee, though not necessarily in that exact order!
Tell us a bit about your business... 
Mrs W Tutus came about early last year – from the comfort of what used to be our dining room, I hand-make Tutus, Tutu Dresses, Tulle Crowns & Wands for Bridesmaids & Flower Girls but also for Little Princesses who simply want to twirl at the bottom of the garden! I have 30 different colours of Tulle available & Tutus can be made from any single or combination of these colours – all you have to do is ask, and I shall will do my utmost to help your dreams become reality!
If you could describe your business in 3 words, what would they be? 
Fluffy, Unique & Exciting!
What made you want to start your business? 
Due to a change in circumstances, I needed a way to earn money that would fit around school runs, ballet lessons, small children being unwell etc but that would also fulfill all my creative urges! I had always wanted to run my own business but had never been brave enough but it helps that I now have my own in-house modelling team who are (for the most part) very "girly" Girls who love to dress up & use their imaginations – they were, and are, my main inspiration & also my harshest critics......although THANKFULLY, as yet, they've not had anything bad to say!! I am a "One Woman Band" and doing everything by hand myself is hugely important to me – to be able to make something wonderful, just for YOU is a special concept that even some of the littlest Princesses can understand & this is what puts a smile on my face each and every day!
What's the best part of your job? 
Being able to spend my days surrounded by mountains of beautiful fluffy Tulle, creating magical things for fabulous little Princesses........which is only topped by the looks on their faces when they put on their Mrs W Tutu & twirl round in them – it seems to be the instinctive response, and who am I to argue with that??
What inspires you? 
The seemingly endless imaginations of Small Children......I watch my Daughters play together (not always harmoniously of course!), and the depth of involvement and creativity never ceases to amaze me!!! They show me that if you can Dream it, you can achieve it and so I try and apply that to everything I do!!
That and coffee.....lots of coffee.......
What's the hardest part of your job? 
Remembering that I also have to be a Wife/Mummy & that I have to stop creating and go and put the washing on etc!
What's the most exciting thing that has happened so far? 
I'm not sure there is one single thing......everything that happens, every positive reaction, enquiry, FB like and Twitter retweet is exciting to me! I am still very much a fledgling business, but this year so far my greatest achievement has been being able to have my work displayed at the National Wedding Show at the NEC. I have also recently been selected to be part of the "UK Handmade Wedding Showcase" – it might not seem like much to some, but it has all been hugely important to me!
What do you see as the future of your Company? 
My hope is that it will continue to go from strength to strength, whilst retaining the very personal touch that having everything handmade by me provides! I hope to one day see Mrs W Tutus being stocked in some of the truly fabulous independent Bridal Boutiques that we have in this country.....I wouldn't rule of the possibility of some very splendid Boutiques of my own too!