Supplier Spotlight: Let Love Flourish Photography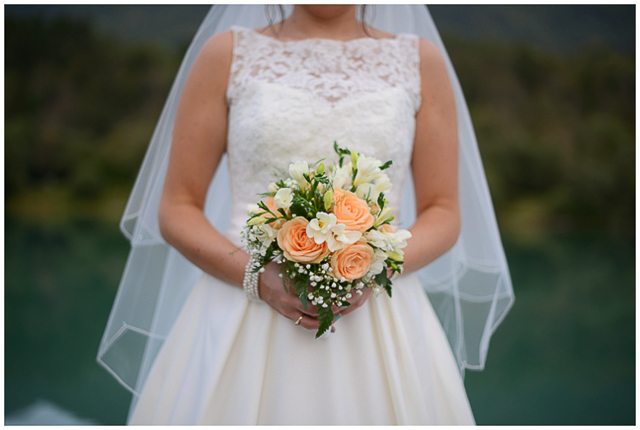 Finding a good photographer is like finding that illusive pair of shoes; the ones which are super comfortable and you can barely tell that you have them on, but they make you feel super special and sparkly. And since shoes come in pairs.. why not photographers?! Tenuous analogies aside, today's Supplier Spotlight is from the truly lovely duo, Amy-Leigh and Daryl, of Let Love Flourish photography. We LOVE the way their couples look so at ease in their photographs, and they sure have a knack for taking in the scenery! Check out these stunning shots below.. If you're interested in contacting Let Love Flourish, you can do so here. 
Introduce yourself, and your business.
Hello! We're Amy-Leigh and Daryl, the duo that is Let Love Flourish. We are alternative wedding and portrait photographers based in Lancashire but we cover weddings locally, nationally and internationally.
Why did you start your business? And how long has it been going?
Let Love Flourish is a relatively new business, we launched this as a full time business in February this year. I (Amy-Leigh) have been photographing professionally for going on 9 years (with many exhibitions and publications under my belt). Whilst my focus was on fine art photography throughout college and university, finalising in a Master's degree, I always photographed weddings, family portraiture and live music on the side. One of the things that brought me and Daryl together was our love of photography. Daryl has experimented with film cameras since he was 16 and his shooting style really compliments the way i shoot, even though we do shoot differently, our styles are massively complimentary and that's why we come as a package as standard.
What is your greatest achievement to date?
Our greatest achievement as Let Love Flourish is that we've already managed to shoot two international weddings in our first half year of business. We shot a stylish vintage bicycle and plant pot themed wedding in Brussels back in August, and we've just come back from the French Alps where we photographed an epic wedding in the misty mountains! We're super lucky to have been given those opportunities and we would love to continue jetting off all over Europe to cover weddings with our affordable Europe destination wedding package. We do love weddings near to home though too!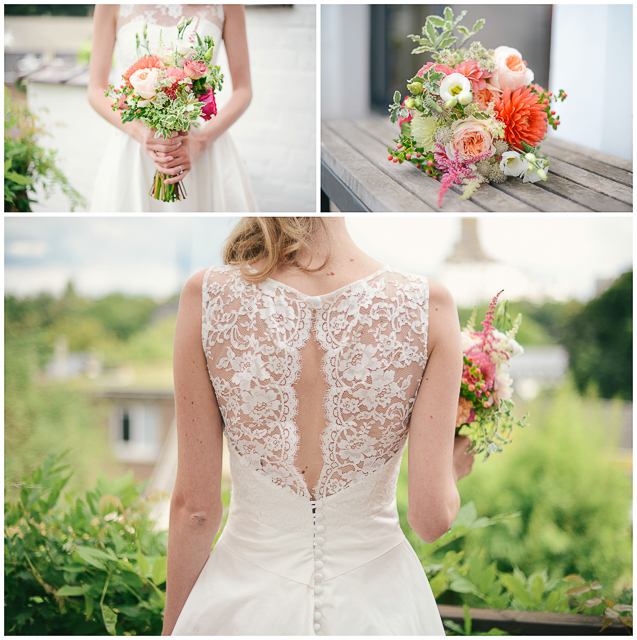 How would you describe your photography style?

We shoot primarily reportage / documentary style but inject a lot of influence and creativity from the editorial world. Our approach is very unobtrusive and we receive a lot of feedback based on this. We're very aware of ourselves and take pride in a laid back approach with full confidence we're documenting your day without detriment to yours or your guests experience! Our laid back approach only slightly changes when we do bride and groom portraits as I (Amy-Leigh) will do a tiny bit of directing but this is usually fun, and it's usually a special moment because it's the few minutes where you get to be yourselves together away from your guests. This little breather is one of our favourite points of the day, most brides and grooms say the same! Even though we're a documentary based duo, we do enjoy creative portraits and group shots and we enjoy working with our couples to achieve a look they want or play with any ideas they might have, bring it on!

What is your favourite season to shoot a wedding in?

Oh dear! What a tricky question! I don't think we have a favourite, with each season the light changes and the beauty in the light shifts with it. We do like to get creative with lower light scenarios so autumn/winter is cool but we love the clean light of spring /summer too! Can't choose, next question!

Describe your dream wedding couple.

A couple that are full of personality and aren't afraid to show it! We want to see who you are and what you're about! We love it when a bride and groom go to town on their wedding and make it truly unique to them.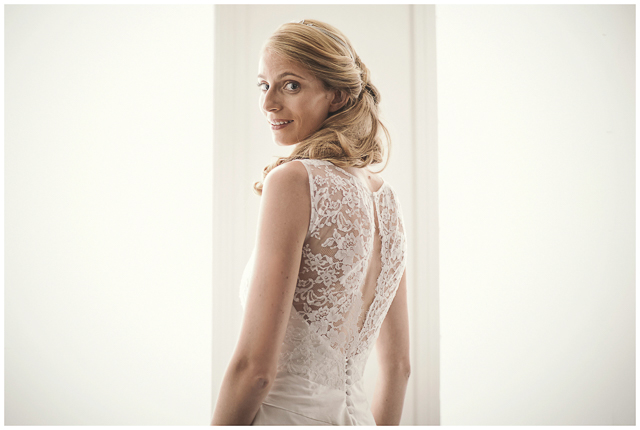 From your industry experience, what's your top tip for couples?

Find a wedding photographer that suits you as a couple! Honestly, there's nothing worse than hearing about a couple disappointed in their wedding day photographs. Figure out what style of wedding photography you like first, if you like classic wedding photography with a lot of posing and group shots then go for a traditional wedding photographer. If you dislike posing and you feel uncomfortable in front of the camera then maybe a reportage or documentary wedding photographer would be your best match. If you're super quirky, like being a bit different, open to creativity and have a lot of time during your day to focus on your wedding photographs then looking for a contemporary creative wedding photographer might be your thing! It is up to you to know what you want, place yourself in photographs you see around the net, see how you want your photographs to look in your head, and then you'll find the photographer for you.

What do you think is one of the most common mistakes couples make with their wedding photography?

Firstly, not researching enough to know what kind of wedding photographs they want. Too often the main focus tends to be on price first, then the images as an afterthought. A good photographer will ask you what style you want and find out your expectations if they feel you're unsure. A documentary photographer might not be comfortable directing large group shots, just like a traditional photographer may feel out of place if they need to approach the wedding from a documentary angle. Chat with the photographers first and find out all you can. Secondly, trust the photographer! You've spent many months planning your perfect day and you have had control over everything to make sure the day runs smoothly, but don't try to control the photographs on the day! Take a step back and trust that the photographer knows what he/she is saying and trust that they want the very best for you and your photographic memories.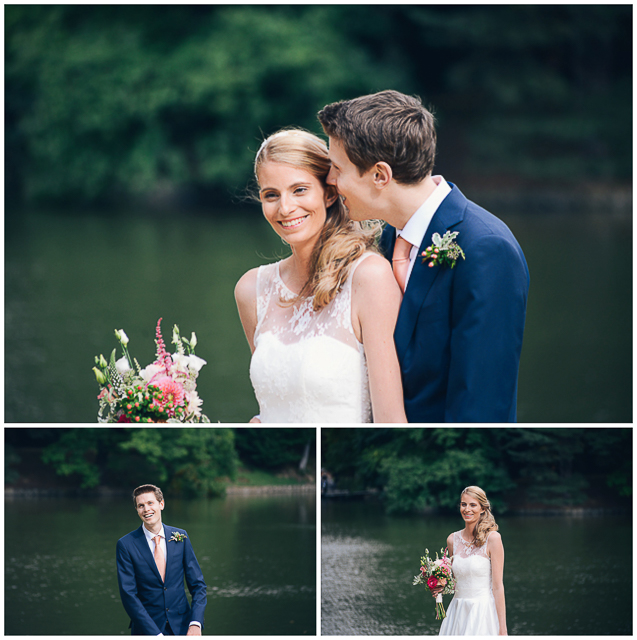 What can we expect to see from you in the future?

Hopefully much more! We're looking forward to photographing many more weddings and hopefully we'll get to book more flights and continue photographing weddings in Europe; that would be amazing!

What is it you enjoy most about your job?

We love meeting couples and being given the privilege of photographing their special day. To see a group of family and friends share special moments over celebrating the marriage of two people never gets old, it gives me butterflies every time! I also love it when we get a couple who aren't keen on having their photo taken. The challenge to make them feel at ease is welcome and we love it when we're able to make them feel more comfortable than they thought they would be, enabling them to enjoy their day fully. It's also massively rewarding when a job doesn't feel like a job, but a favour we're doing for a mate, essentially all our customers become friends during the planning and preparing for the wedding, so it is always just a huge pleasure to give our new friends some memories they'll look back on for years to come. Cheesy, but true! Best job in the world!