Steps To Plan An Amazing Vegan Wedding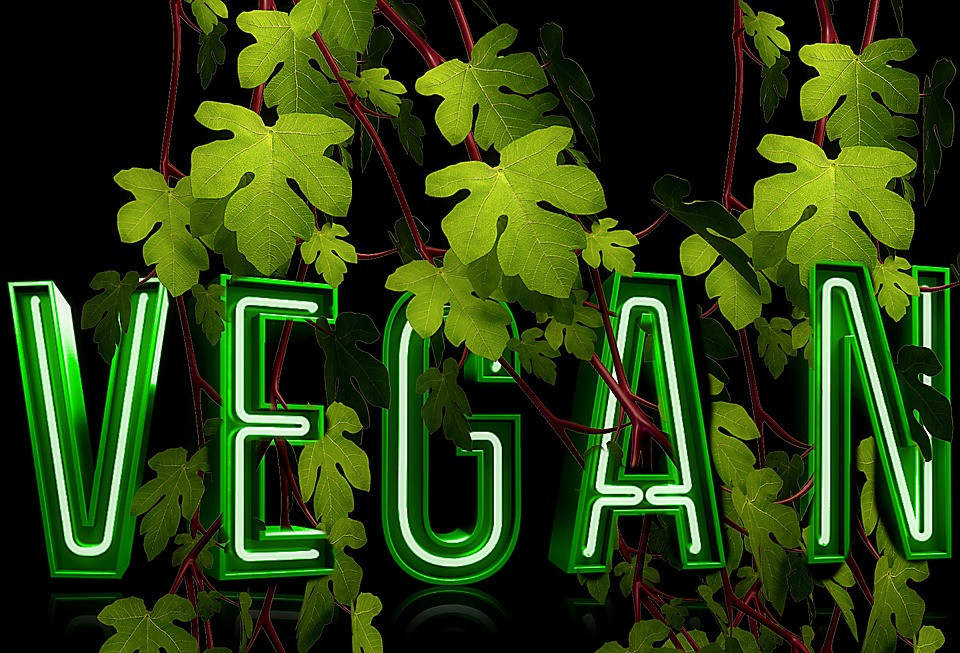 If you're feeling overwhelmed by the amount of planning that goes into your wedding day, you're not alone. All weddings are hard work and it's even more challenging if you plan to have a Vegan Wedding. Many brides and grooms are overwhelmed by the sheer volume of work that is needed to plan a wedding, and many newly engaged couples don't even know where to begin. We've put together this timetable to plan your vegan wedding to help you get yourself organised well before the big day.
24-18 months before the wedding
Work out a budget
Weddings can be expensive! When you have special requirements such as being vegan, some providers will inflate their pricing so be careful. It's a good idea to work out what your budget is before you start planning your wedding and do some initial research so you know roughly what to expect. This way you know what is and isn't within your price range and be able to pick up if someone is trying to rip you off.
Book the venue
The best venues are usually booked up well in advance. If you've got your heart set on a venue, secure it as soon as you can. If you are taking a package that includes catering, first check what they offer to make sure it's suitable. According to your convictions, you may wish to check all items in your venue are suitable. For example, leather chairs for the bridal party may be what the venue typically provide. Unfortunately there are many people who don't understand what it means to be vegan, assuming it the same as vegetarianism. You'll need to check everything, step-by-step because the venue may say they undersand, however they may not.
18-12 months before the wedding


Start researching services
You don't have to book your suppliers and services yet, but it is worthwhile seeing what's available. Check out their social media pages to see other weddings they've done and look at their customer feedback. If there's wedding expos and trade shows, it's a great way to see a broad range of options you may not be aware of. When at the expos, be really clear in what you are looking for and if they can't help you, ask for a referral to a supplier who can.
12-6 months before the wedding
Choose your band or DJ
When organising your wedding reception, you'll need the right music to create the atmosphere you are looking for. Whether you opt for a DJ or a live band, make sure to ask for a song selection so you know you'll enjoy the music. Like venues, bands and DJs can be booked well in advance, so make sure you get in early or find some alternatives if you can't hire your first choice. Again, if it's important to you that the musicians are respectful of your vegan lifestyle, don't be shy in explaining it to them. That way they can avoid the leather jacket and shoes!


Book the caterers
This is obviously the biggest challenge for a vegan wedding. Nearly every wedding on the planet serves meat dishes and some caterers simply don't have the experience in serving vegan alternatives. You can choose to have a sit down meal or a buffet, whichever fits your theme best. Sit down meals can be a challenge because the caterers do their best to serve all the guests at the same time. If the caterers are preparing vegan meals they are not experienced with, it will be difficult for them to time the meals so they all come out warm at the same time. Meet with a few caterers to review their options, and ideally select someone with vegan options they have had experience with. Some caterers may be suited to your requirements and others may not be.


Hire a photographer
With all of the planning you've put into making your big day as special as possible, you will want the perfect photos to capture the magic. A professional photographer will not only take beautiful shots of the happy couple, they'll also capture all of your loved ones together in one place. Photographers tend to vary in style so shop around until you find one that respects your vegan lifestyle and has examples of shots that you love. To take great photos and to look your best, you'll need a good relationship with your photographer so if they appreciate veganism, it's ideal.

Choose your wedding outfits
Your wedding dresses and outfits will likely play a big role in all other aesthetic choices you make, so it is best to do this early on so that your wedding has a cohesive theme. For instance, if your groomsmen are wearing red ascots, you would likely choose to have red flowers to tie the look together. Of course you'll understand your vegan values and choose appropriate clothing however your wedding party and guests may not understand your position. You'll probably choose your wedding parties clothing apart from footwear so you may need to take your time to explain what footwear they should choose.


Book your florist
Once you have more of an idea on your wedding theme or colour scheme, you can think about your bouquet and floral arrangements. If you are having a local florist put together your arrangements, meet up with them in advance to discuss your preferences.


6-3 months before the wedding


Organise the transport
Organise how the wedding party is going to arrive at the wedding and reception. Often it is best to hire a vehicle or two. You should also consider how your guests are going to be travelling. If your wedding or reception is a bit out of the way, it might be a good idea to hire a coach so that everyone can enjoy the celebration without worrying about transport.
Make a gift registry
It can be a little awkward to ask for gifts on your wedding day, but it is likely that most of your guests will want to give you a present to celebrate the occasion. A gift registry is a fantastic way of making sure you receive useful and wanted presents instead of your guests wasting their money on a present you neither want nor need.

3-1 month before the wedding


Create a timetable
It's a good idea to have a rough timetable of how the day will run to make sure that your wedding day runs smoothly. This doesn't have to be set in stone, but it is a good indicator for your band or DJ, photographer and caterers.


Order wedding favours
A small wedding favour is a fantastic way of showing your gratitude to the people you love and care about those who have made an effort to celebrate your wedding day with you.
Send out invitations
Aim to send out your invitations no later than 12 weeks before the wedding to ensure that all of your guests can make it. If you've got specific requests of your guests to follow for the day, a polite note is suitable. It's your day so you don't need to be embarrassed about making special requests. Remember, your family and friends love you and therefore they will want to support you in having the day you dreamed of.
1 week before the wedding
Check in with all of your vendors
It's a good idea to have a final check-in with all of your vendors to make sure that everything is coming together and subtly remind them of any special requests you have made. This way, there'll be no nasty surprises on the day!
It's absolutely your decision how far you'd like to go with your vegan wedding and how the day unfolds. If you choose to be discreet about your vegan values that is completely fine. If you'd like to take the opportunity to display to your guests what it means to be vegan, that's perfectly fine too. It's your day so enjoy it! You'll find additional vegan tips here.