Destination Weddings - Tips for the Right Dress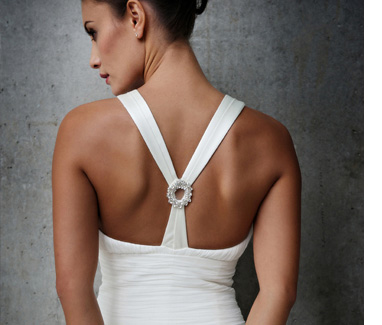 More and more couples, every year, are opting to get married abroad. Maybe this is something to do with the unpredictable English summer we have experienced lately or the fact that by tying the knot whilst away it allows some couples to have the dream honeymoon they have always wanted- they can forgo some of the costs involved in a wedding in the UK too! Whichever is the case, a destination wedding should not mean that a bride should have to compromise on their wedding dress as now, more than ever, there are so many options open to a destination bride.

Years ago having a wedding abroad meant having to make do with an off the peg dress in a chain store, but these days bridal manufacturers and more and more bridal designers are turning their attentions to the destination bride. If budget is tight then check out the dresses available from brands such as Monsoon or at designer labels in department stores as these have risen their game over the last decade.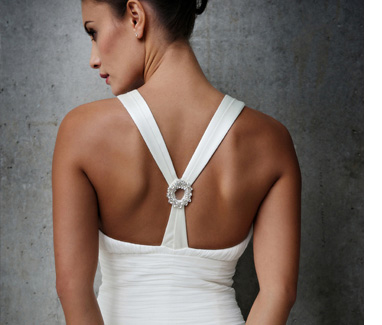 If planning a wedding abroad has left extra pennies in the bank then you can push the boat out and consider a bespoke dress made just for your big day. Check out websites by top name designers as gone are the days of just the big statement dress and you may be surprised at the other options available at this quality end of bridal gowns.

The most important thing to remember, when choosing the perfect dress for your wedding abroad, is the practicalities involved. I once saw a bride in Barbados, about to go down to the beach to say her vows, completely wilting under the weight of her huge dress in the blistering heat with make up running down her face. I felt so sorry for her and couldn't help thinking that if she had just been a little more practical it would have been a more magical experience for her (and more comfortable). A really big dress is not the best idea - not just because it is less wearable abroad but also you have to get it there and there can be real restrictions about the size dress you can take on a plane (only some airlines allow you to hang your dress in their first class wardrobe - others keep you to a rather small carry on box). Another practical consideration is how appropriate the style is to the venue you have chosen.


Beach Weddings

For beach weddings or exotic locations I recommend soft floating dresses. Always try to pick silk fabrics rather than heavier synthetic satins for hot climates as natural fibres allow your skin to breathe and will not make you perspire as much. Opt for gowns without long trains to get sandy or grass stained and styles that will suit sandals or bare feet rather than heels which will get stuck in the sand. Light chiffons and organzas look wonderful in a beach setting as do mother of pearl buttons for a more natural look. Be open to a short dress - these can look fabulous and make you feel completely comfortable and able to dip your toes in the sea for your wedding pics.


Capital City Weddings

For capital city weddings such as Paris and New York look for chic and contemporary designs. We always recommend these brides looking at fun 1950's styles wedding dresses as they look so wonderful against cityscapes in the wedding pictures (black and white pictures can look vintage chic). If a vintage venue has been chosen a Great Gatsby styled 1920's dress can look fabulous. If it's a colder time of the year (New York in particular can be freezing) take a look at wraps, bolero jackets and capes - there are some wonderful winter accessories available.


Romantic Locations

For romantic locations such as weddings at the Italian Lakes or Provence region of France we always say for brides to look at soft dresses with romantic detailing such as lace or traditional bodice shapes. It is for these destinations that brides usually want the big dresses, but to make it easier to pack - check if the big dress you want can have petticoat layers removed for a softer skirt shape and less weight.

For any brides that are still having problems envisaging dresses sold in UK bridal stores then try the following tips for when it comes to choosing your perfect abroad wedding dress:


Asking your venue to e-mail you pictures of real weddings in the location. See what other brides chose to wear in your venue and compare which ones you think looked great with ones that you think did not fit in so well. You may be surprised sometimes by what looked best.
Show pictures of your wedding location to your chosen bridal boutique - they will be able to offer valuable advice about the best dress in store for your destination.
Once you have chosen your dress - finally my advice would be to invest in a good quality wedding dress travel box with acid free tissue paper to ensure the dress is well protected and arrives in as good a condition as possible. Also enquire if your hotel has a steaming service to put your mind at rest that your dress will look fabulous on the day.

Most of all - enjoy your wedding abroad (with more chance of guaranteed sunshine than the UK can offer!)