Oh So Perfect Advice: Should We Ask For Money?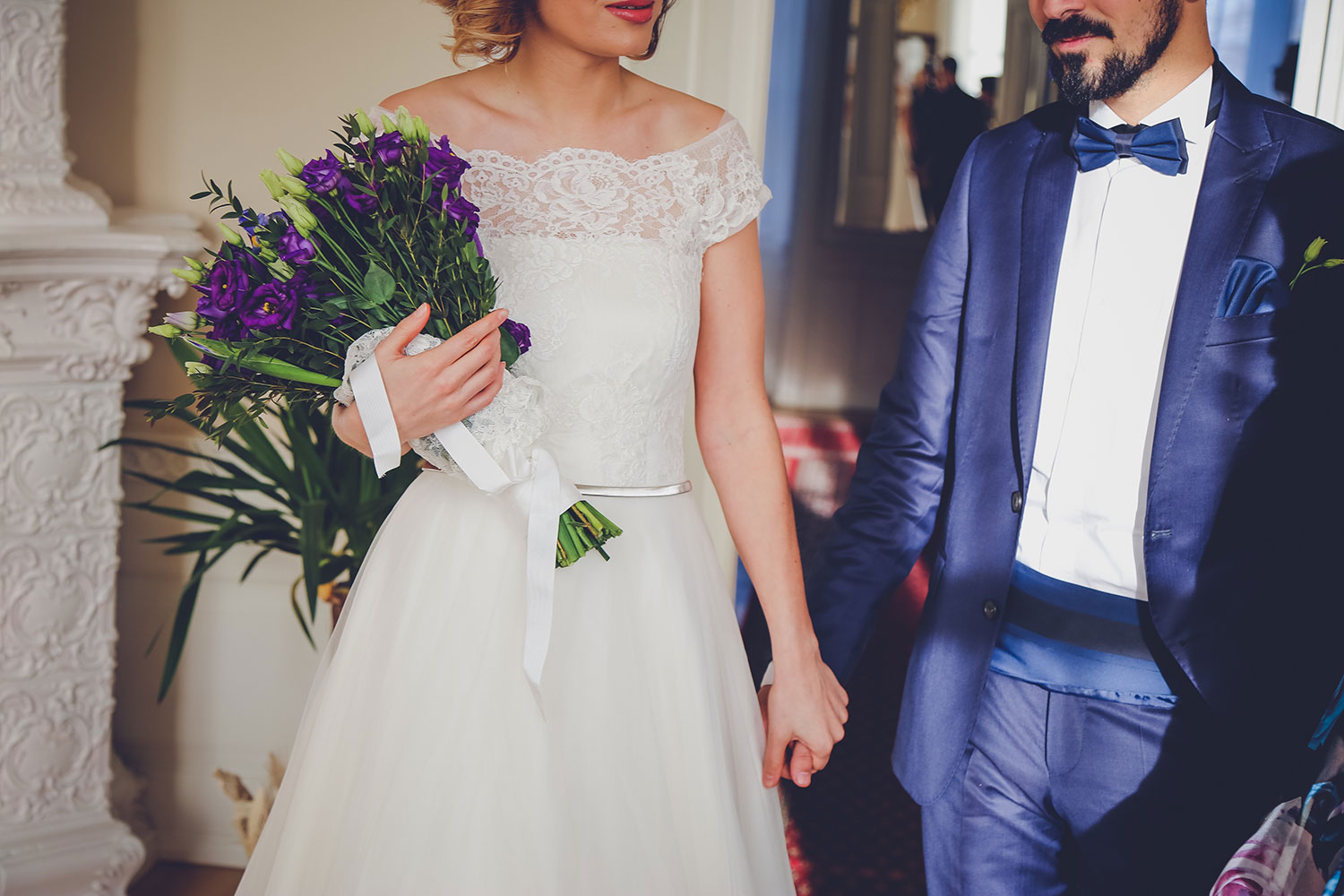 "My fiancé and I are so confused… we're not sure what to do about asking for gifts at our wedding! We already live together, so we have everything we need in the home, but is it too rude to ask for money? We'd rather just let people enjoy our day as it is!"
Ah yes, the old wedding gift conundrum – it does get rather a lot of brides in a flap! Back in the day, couples didn't live together at all before their marriage (oh, the sin of it!) so having a gift list was essential to the guests giving them a great start in their married life and new home!
Today, many couples already live together for years before they're wed, so to ask for money has really become quite the norm. And if you don't want any gifts at all, well, quite frankly you're probably going to get something because people like to give! This is their celebration too and many people will feel awkward about giving nothing.
Your best option is to write a very polite little note on your invitation letting guests know that whilst you're really just super thrilled they turned up, if they do want to contribute something then a few pennies wouldn't go without thanks….
Here's some ideas to help you say yes please to gift giving:
It's completely normal…
…to feel awkward about asking! A lot of brides feel strange about asking for money or gifts, but giving is normal too! Your guests will be expecting instructions on gift list/money/vouchers etc so don't feel bad about asking for it, or they'll feel worse about asking you!
Be clear, be polite…
If you have a gift list – give full details. If you want cash – make that clear. If it's going to charity – give the full charity name. Your invite is the giver of all information, so make it clear and don't beat around the bush, but at the same time remember to be polite about it too and maybe include a little poem to keep it sweet.
How dare you!
OK, I'll be honest… whether you request gifts or not, there will be some guests who simply don't give. But you know what, it doesn't matter! Those that don't will have still probably forked out for a new outfit/transport/hotel/babysitter to be with you, so if they decide a gift is one step too far then don't hold them to ransom over it, just be grateful they were there and say thank you all the same.
Giving for every budget…
If you do opt for a gift list, be sure to include something to suit everyone. Close friends, family and those with pockets generously bursting may wish to spoil you, but those who perhaps don't have the cash will need to look for something small, so make sure you include items that cover a whole range of budgets (and plenty of little bits to keep those with small purses happy!)
Give to Charity
Still feeling weird about it all? Ask for charitable donations instead. That way, if someone still wants to splash out they can, and you'll all feel good in the long run.
Wedding Fund
We all know weddings can get expensive, and chances are if you asked for money it's probably to help re-accumulate a few of the funds…right? So don't be afraid to admit this either. Perhaps set up a 'contribution list' - £10 towards the flowers - £50 for the dress - £100 to guzzle champagne – let guests feel as though they are contributing to the celebration by asking for them to make a 'donation' towards the wedding, and have Aunt Nellie sit proudly at the table knowing she paid for pudding.
I vouch to give…
If cash isn't your bag, how about vouchers instead? Request vouchers for a particular shop to help in decorating your home, or travel agent gift vouchers to fund the honeymoon. This way, guests won't feel as though their gift is going quite in to your back pocket, and you can still ensure the generosity goes towards what you want it to.
Thanks!
Whatever you opt for, just make sure you say thank you!
Samantha Kelsie is a professional celebrant providing bespoke wedding and commitment ceremonies to couples all over the UK and Internationally.