Should We Be Considering a Micro Wedding?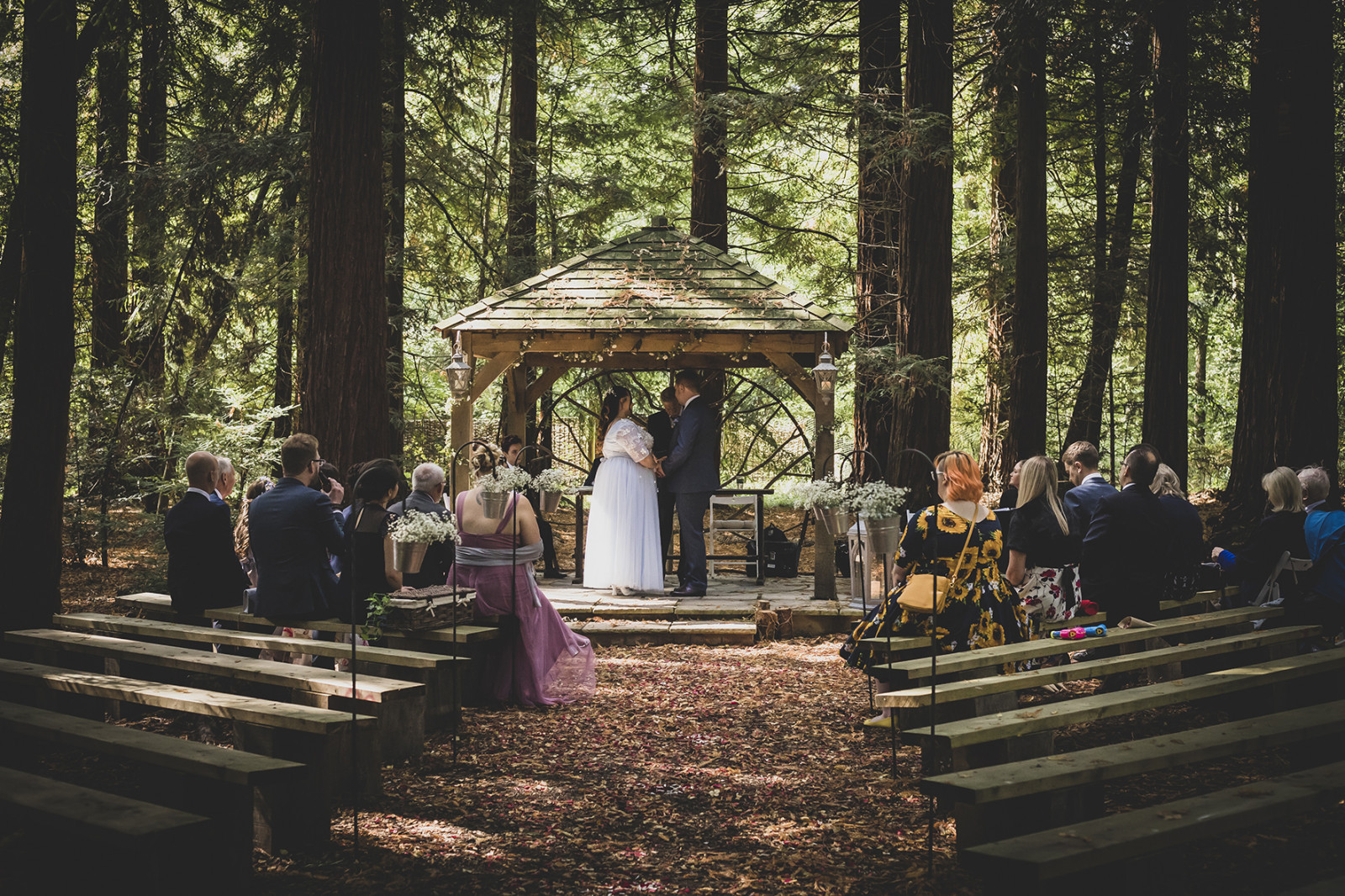 You may be hearing more and more whispers of this term "micro wedding" but what actually is it? Well, it's pretty much what it says on tin! Typically any wedding with 30-60 guests would be seen as a smaller wedding but a micro wedding describes a particularly intimate wedding that's for no more than 20 people. This is different from an elopement which is usally done in secret and attended only by the couple and two witnesses.
There's plenty of speculation over what weddings will be like after Covid-19 but with social distancing here to stay for some time (it appears), the trend towards "Micro weddings" is expected grow quickly in late 2020 and through to 2021. This isn't necessarily the kind of wedding that most couples have in mind when they get engaged so if you are now considering a much smaller, more intimate celebration then we're here with our top tips on how to throw the perfect Micro Wedding.
"Guilt-Free" Guest List
Typically the toughest part of wedding planning for couples and their families, a Micro wedding forces you to be pretty cut throat. You may actually find it easier to just completely cut down your decision but keep in mind that some potential guests may feel a bit hurt by your decision to have just 20 people. Be confident in your decision, remember it's your day but do be sensitive to the feelings of those friends and family who won't be in attendance. One of the best ways to cut down this list is by choosing a venue that specialises in micro weddings which then forces you to stick to your low guest limit.
Photo credit - Lindsay McConville Photography
Intimate Venue
There are plenty of fantastic venues that specialise in much smaller weddings. Keep in mind that a large venue who say they are happy to host smaller weddings may not be the right thing for you. It's easy to feel 'lost' in a setting that really is just too big for the purpose. Hire a wedding planner to help you. Couples often associate the need for a wedding planner when it comes to large numbers but the reality is a wedding planner really comes into their own when they can focus on a small number of guests and the minutiae.
Budget Bashing
If you're looking to save money on your wedding then a micro wedding is an excellent way to do this. It's much easier to get rid of what you feel are non-essentials. You can save plenty of cash by cutting some of the extra frills from wedding favours, transport to cakes. Decide on your non-negotiables as a couple, be it live music, photography and / or flowers then don't worry about the rest. However, if you want to blow the budget then there's no reason not to. Just because there are 20 guests, it doesn't mean you shouldn't go for the £5,000 wedding dress you've dreamed of if that's what you want.
Get creative
This is your chance to be a bit more experimental. Larger weddings tend to have a set formula whereas a micro wedding can run more to your timetable. Play around with the dress code, get funky with the decor. Just because your wedding follows a different path doesn't make it any less of a wedding.
Photo credit - Terry Li Photography
If you're a couple who don't enjoy being the centre of attention and want the chance to spend quality of time together and with a small number of people on your wedding day then a micro wedding is perfect for you. Whether they become more common place over the coming years is yet to be seen.