Lindsay McConville Photography
The Basics
Do you include an engagement shoot
Can we add a second shooter
Do you travel
Do you do destination weddings
Are digital copies included
---
Style of photography:
Reportage, Artistic, Journalistic
Standard rate includes:
I'm flexible
Where are you based?
Fareham
What forms of payment do you accept?
Cheque, Cash, Bank Transfer, PayPal
Videos
About
Natural, fun, honest Wedding Photography, telling the Real Story of your Wedding Day.
My name's Lindsay and I live in the lovely little town of Fareham, on the English Coast, but photograph Weddings throughout Hampshire and the surrounding areas, as well as Destination Weddings!

Photography is my passion and I love to make people feel great with my photographs - from capturing a portrait that makes you feel beautiful, to making you laugh out loud looking through your gallery and remembering all the fun moments. I want you to feel as comfortable and confident as possible, so having your photo taken feels effortless - so I'd love to get to know you and find out what makes you happiest!
Find Us
Inspiration by Lindsay McConville Photography
Reviews

19
Leave feedback

Kirsty crowton
Lindsay was excellent the photos were prompt and beautiful and we enjoyed her company so much we asked her to stay for the party HAPPY COUPLE WEDDING 20.7.19

Amanda Labron
Lindsay's wedding photos are truly beautiful. She captured all the special moments during the pre-church preparations as well as the ceremony and reception. We are delighted with the quality and how she has preserved what were fleeting but magical moments.

I also am 100% able to recommend her customer service. Lindsay was very generous with her time and effort in ensuring we were looked after through the whole process from quoting to ordering prints.

Thank you so much Lindsay you were definitely the right choice for us.

Zoe Dimmer
Lindsay was amazing, she was recommended to me by a friend. I contacted her only a couple weeks before our party as we had already had the wedding and I hadn't really been that organised for the party near home. She answered me straight back (even though she was on holiday) and kept me up to date with everything though emails and FB.

She was lovely and very professional, getting guests in photos was like herding cats and she was very patient! To top it all off, the photos she has captured are wonderful! Lots of candid shots really capturing the sense of the evening, as well as some staged groups. I have loved looking through them all again and again as Lindsay was really able to capture moments we missed.

I'm so pleased Lindsay was available to shoot our party and can't recommend her enough for her friendly attitude and wonderful professionalism (and the beautiful pictures)!

Thank you!!!

Zoe and Simon xx

Cassie Archibald
Lindsay did the photos for our wedding back in November, we couldn't be happier they are exactly what we wanted.

Every photo is great, we couldn't have asked for better. She was hard working and didn't stop from the minute she arrived, to the minute she finished. She will go above and beyond for you to do your pictures, so I would recommend her to everyone.

You also know you picked a good photographer when she takes a selfie with you and your husband :).

Thank you so much for everything, if we ever need photos for anything else I know who is first on my list.

Linda Carter
Lindsay photographed our wedding and we were delighted with how professional and lovely she was. Half the time we didn't realise she was there which made the photos even better and fun to look back on. Lindsay was excellent with her communication before and after the wedding and very easy to work with.

Would we recommend Lindsay? Absolutely!

Karl Hayer
Me and my wife were extremely happy with how professional and friendly Lindsay was on our wedding day, she helped us out with just a week's notice and we can't thank her enough. The photos arrived and are more than we could of asked for

Jessica Hunt-Harding
If anyone is looking for a wedding photographer, look no further than this lady right here. I've known her for years, she's a lovely lady and has a passion for making your photos look amazing!


Nicola Spiers
We had Lindsay do our engagement shoot and our wedding photos and they were absolutely incredible. She took all the photos we wanted and she did take A LOT of photos. Even when she came to do photos at my house, all of my family were saying how nice she was and they all felt comfortable having photos taken. The kids hardly noticed she was taking photos of them

Janet
Lindsay photographed my sons wedding, she was very polite, helpful and accommodating of our requests. I ordered prints and enlargements through her, Lindsay offered suggestions to aid my choice of pictures, they arrived very promptly and are good quality, thank you.


Zena Ali
Love Lindsay! She's approachable, receptive and professional. Photos were great, and we received them quickly. X

Dale Crowton
We booked Lindsay for our wedding 20th July, she was excellent! So helpful, organised lots of things, we even invited her to stay later with us as a guest and enjoy the party! Would definitely recommend, thank you Lindsay!


Els White
Lindsay is fun and professional to work with. She is very adaptable and fantastically creative with her approach. I would highly recommend working with her for any event or photo shoot you have because the results will be beautiful, just as my photos were!

Nicola Toal
We had our pre wedding shoot with Lindsay and the photos she took were absolutely amazing and she was very professional


Lucy Cairns
Lindsay is excellent to work with, as she listens so attentively to what you want and has amazing ideas to add as well. She's very easy to talk to and is excellent at giving you exactly what you wanted and more. She really gets a great feel for what you're saying and always achieves it. She's so professional and will go above and beyond to get the perfect shot for you. She's sweet and hard working and is the perfect addition to a special wedding. Highly recommend.


Amy Reid
Oh my god the photos are bloody amazing!!!! Thank you so so much. I love them! I just want to show them to everyone...


Lara Baldwin
Lindsay is such a pleasure to work with. During the whole process, from booking to after the Wedding, she has made me feel reassured, listened to everything I wanted and always been on hand to chat to or answer any of my questions.

I completely trusted her to take beautiful photos and capture all the special moments of our wedding day. We adore the magical photos, as do our family and friends.


Leanne Harris
Great photographer, highly recommend, she's absolutely AMAZING. One of the best things that came out of the wedding. Beautiful.


Jane Carr
My husband and I were extremely thrilled with our wedding pictures by Lindsay. She listened to our requirements and truly captured some special moments for us and our guests.

If you are looking for a professional yet easy going approach to your special day then I would highly recommend!

Mark & Teresa Chinn
Could April 2020 be anymore different than April 2019?! 27 April last year we got married and this year we had our 1st Anniversary in lockdown. What has remained consistent is the support we are still receiving from Lindsay of Imphotography. In fact our relationship with her started during September 2018 - oh dear, sorry Lindsay I promise we are not stalking you! You have really gone above and beyond from day one right up to now to support and help us with our photos of the big day. All several 100 of them were beautiful and represented fully our brief to you which was 'random and informal'! Although not in your remit you very kindly organised for our ceremony to be videod as neither of our elderly parents were able to make the journey, for which we are truly grateful. This was a truly bespoke service that you provided, we cannot speak highly enough of you . We are almost there with our print choices, so it will not be too long before we leave you alone. Kindest regards.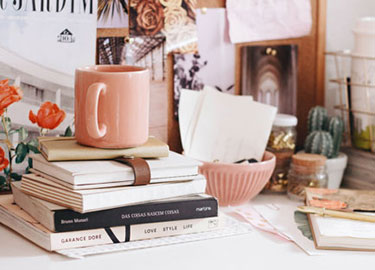 Your free account will also enable you to:

Easily manage and securely book your suppliers

Stay on top of wedding planning with our intuitive checklist

Keep an eye on spend with our budget tracker

Create and track your wedding guestlist

Plan your wedding on the go with our mobile app, downloadable via the App Store or Google Play
Thanks for your enquiry! You'll hear back shortly.
Couples interested in Lindsay McConville Photography also sent enquiries to the suppliers below too. You can simply send the same enquiry to them in one click.
Big Day Productions
19

Big Day Productions provides Affordable, Professional Wedding Photogra...
Victoria Green Photography
19

Hello, I'm Victoria and I offer natural storytelling photography - cap...
Emma-Jane Photography
19

Creative, fashionable wedding photography: Packages start from £850 an...
Big Day Productions
19

Big Day Productions provides Affordable, Professional Wedding Photogra...
Victoria Green Photography
19

Hello, I'm Victoria and I offer natural storytelling photography - cap...
Emma-Jane Photography
19

Creative, fashionable wedding photography: Packages start from £850 an...
Are you sure?
If you don't ask, you'll never know...
Continue to chat
Leave
Is this supplier not for you?
Explore other suppliers.
Lindsay McConville Photography
Sign up to our free planning tools today to save suppliers