Katie & Nathan's Woodland Wedding
We're thrilled to bring you Katie & Nathan's wedding from last September. Photographer, Lindsay has shared these wonderful shots from the day along with her thoughts below.
Tucked away in the Pulborough countryside, is the incredible Two Woods Estate. I arrived and took a peaceful walk down grassy footpaths through the woods, to the Ceremony area - A gorgeous pagoda beneath towering Red Wood Trees, where I was met with the beautiful sound of violin music, as Sarah practised the Bride's Entrance Song.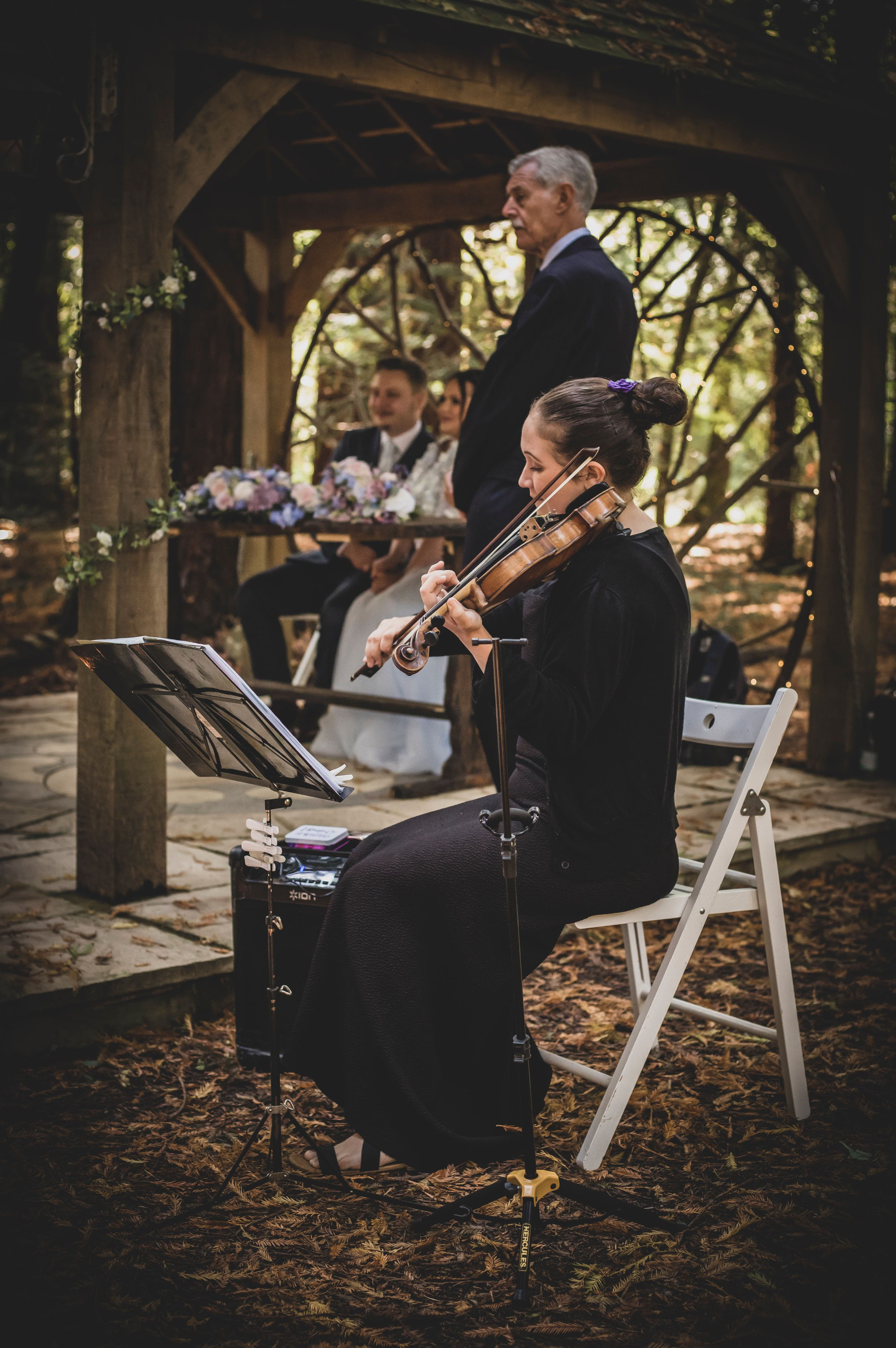 After capturing some photographs of the dreamy setup, I took the scenic walk back to the Reception area and met Katie in the beautiful loft room, where she and her bridesmaids were getting ready for her Midsummer Night's Dream - themed Wedding Day!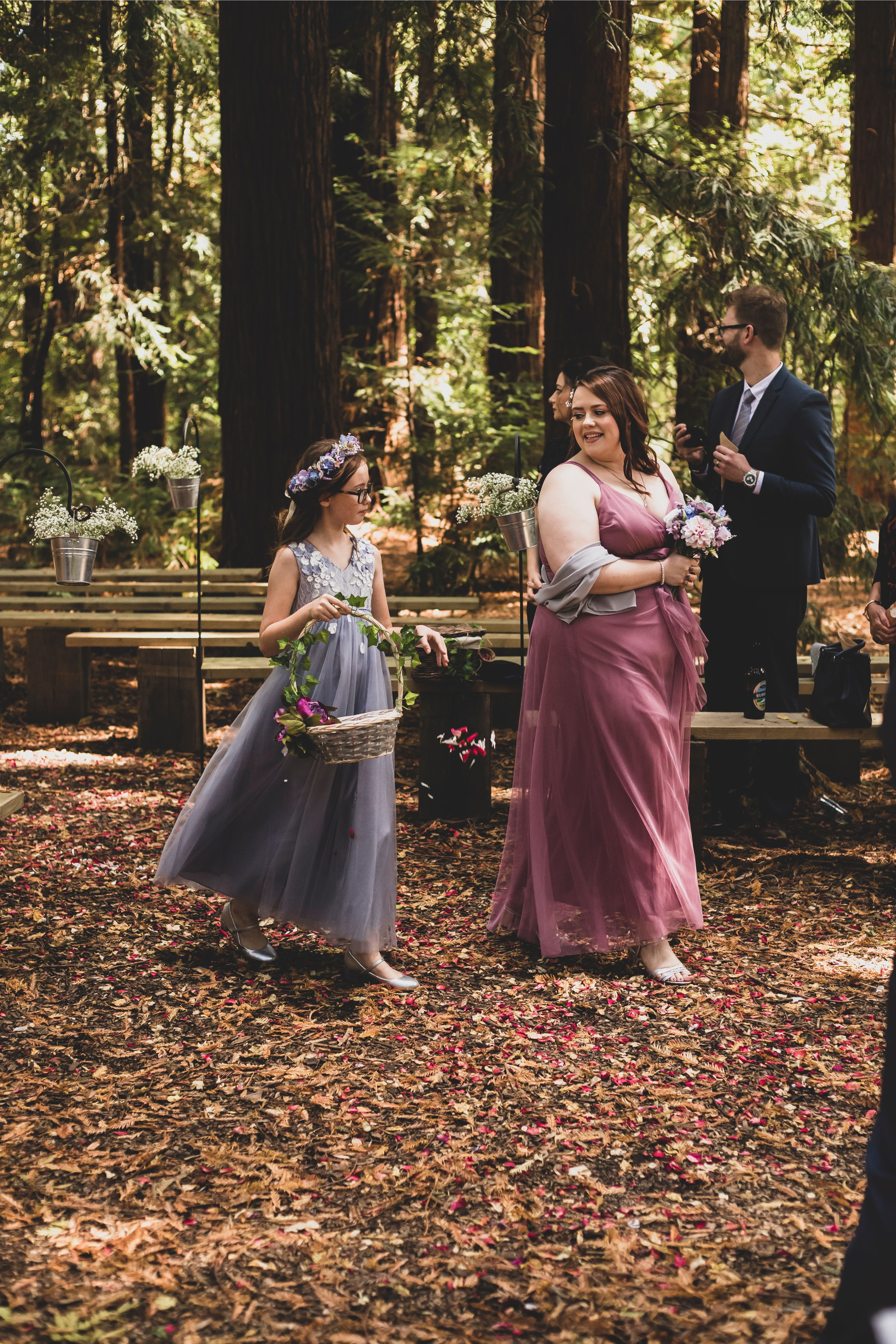 Katie looked absolutely stunning, dressed in a light blue gown adorned with white flowers, complemented by a bouquet of muted blues, pinks and purples. We made our way to the Ceremony in a buggy, to save Katie the long walk in her sparkling Irregular Choice Heels!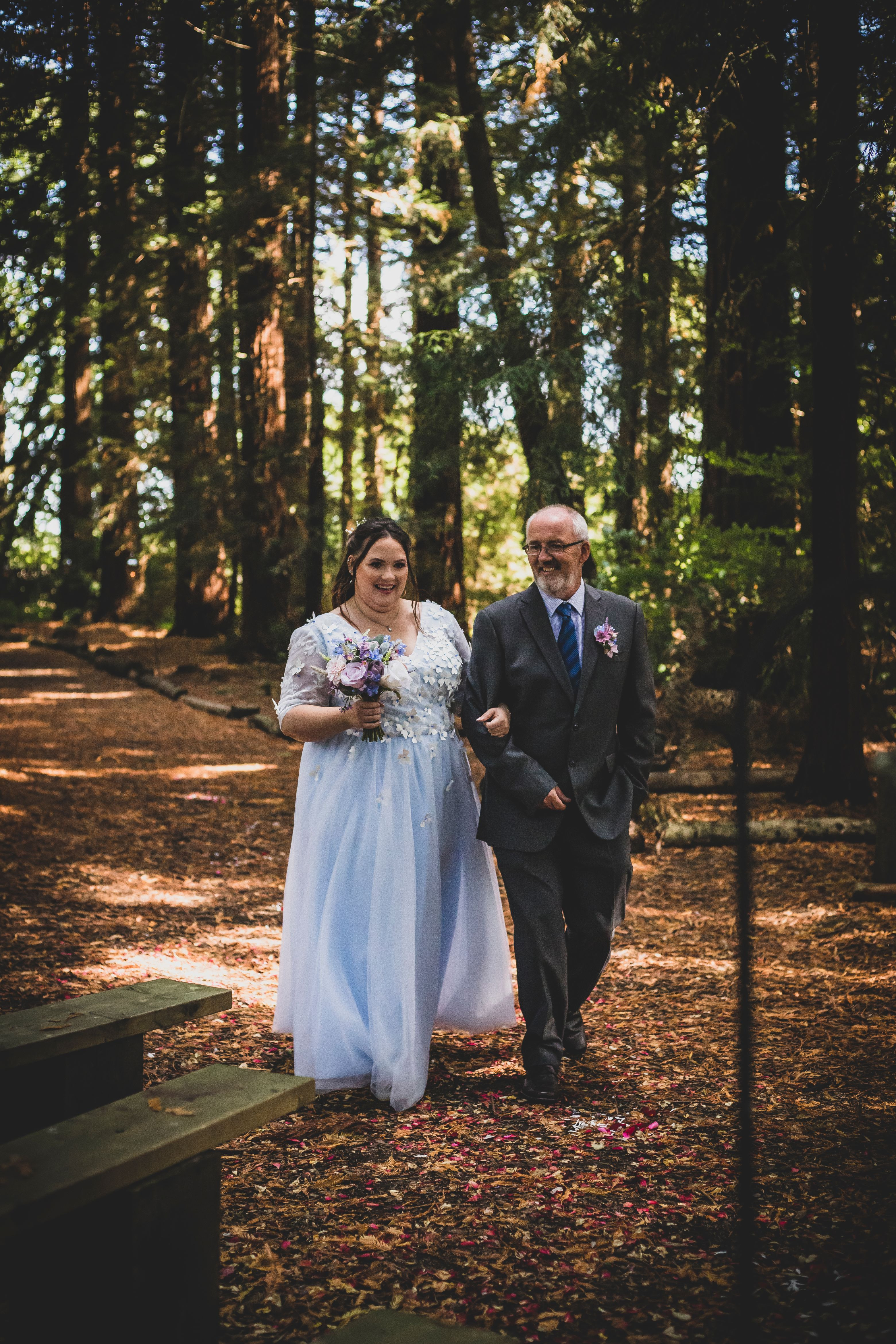 With less than 20 guests, including their two adorable children, the day really was an intimate celebration of Katie and Nathan's love for each other, which was really lovely to see and be a part of. The look on Nathan's face when Katie arrived was just pure love and admiration.
Following the Ceremony, Katie and Nathan enjoyed some celebratory drinks with their guests, before taking a little walk through the trees to some secluded spots. I followed close behind, giving them a chance to spend some time together just the two of them, whilst I captured some genuine moments between them, which they can now treasure as portraits. I always do this with my couples, as during your Wedding Day it can be hard to find time alone with your partner, as of course everyone is there for you and wants to spend time celebrating with you. I prefer candid photographs to anything posed, so it's a win-win really - Some time alone with your partner, to relax and take it all in, with me just out of earshot, snapping away!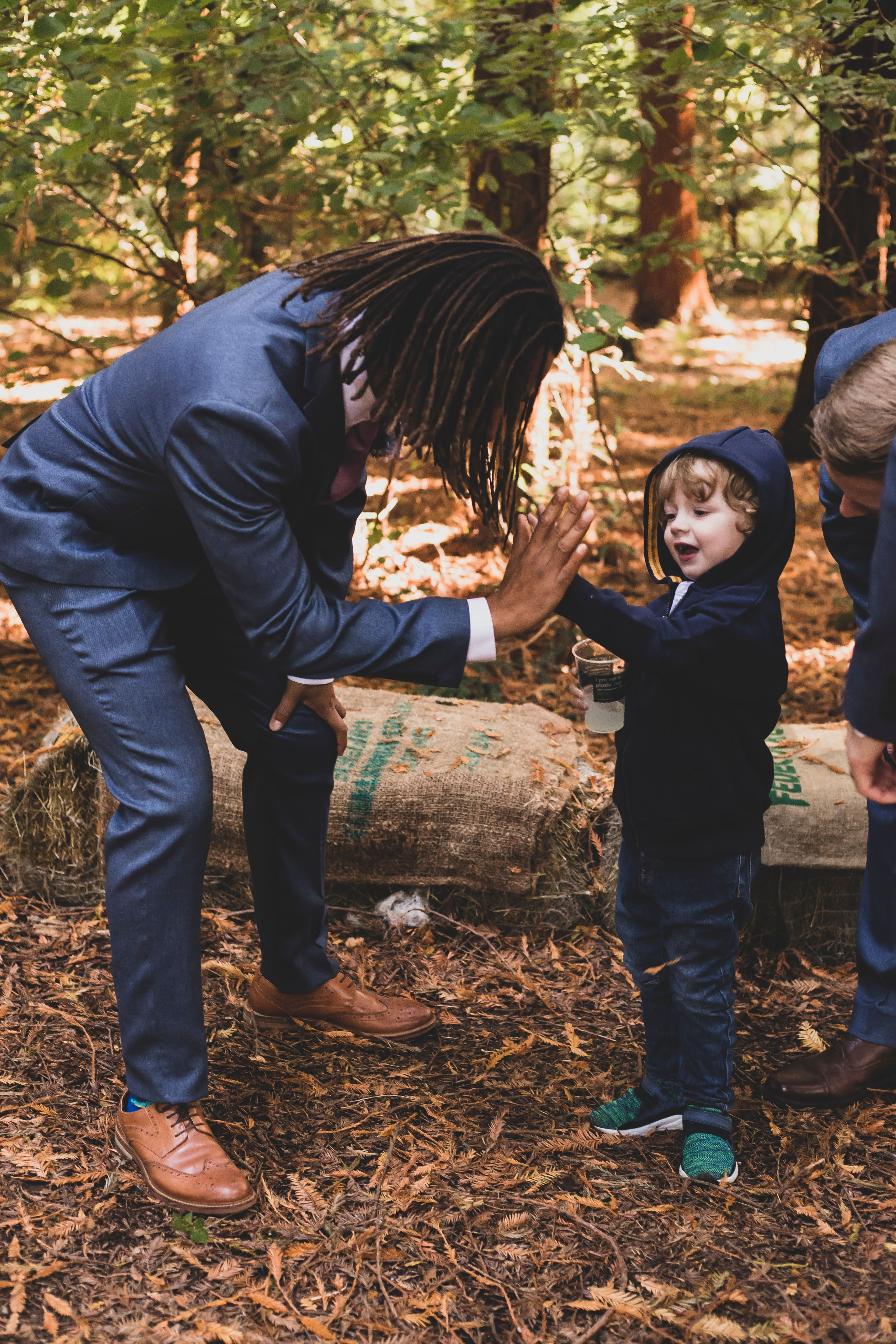 We arrived back at the venue to the Wedding Breakfast, which was lovely, with some moving speeches by the Best Man and Father-of-the-Bride, as well as some photographs passed around the guests, for added laughs!
I don't know if I've seen a more romantic First Dance than Katie and Nathan's - It was simple and effortless and there was just so much love there. I always say that when couples are so clearly head-over-heels in love, they're easy to photograph, and Katie and Nathan were the epitome of this. I enjoyed the whole day, from start to finish, even despite falling through some logs during the portraits!
After the photographs were ready, I surprised Katie and Nathan with a little video of their photographs, which their violinist Sarah was kind enough to provide the soundtrack for - the same song Katie walked down the aisle to, played beautifully. This was the first video I'd made, but thankfully they absolutely loved it. It went down so well, I now offer these videos to all of my couples and I've learned new ways to make them even better!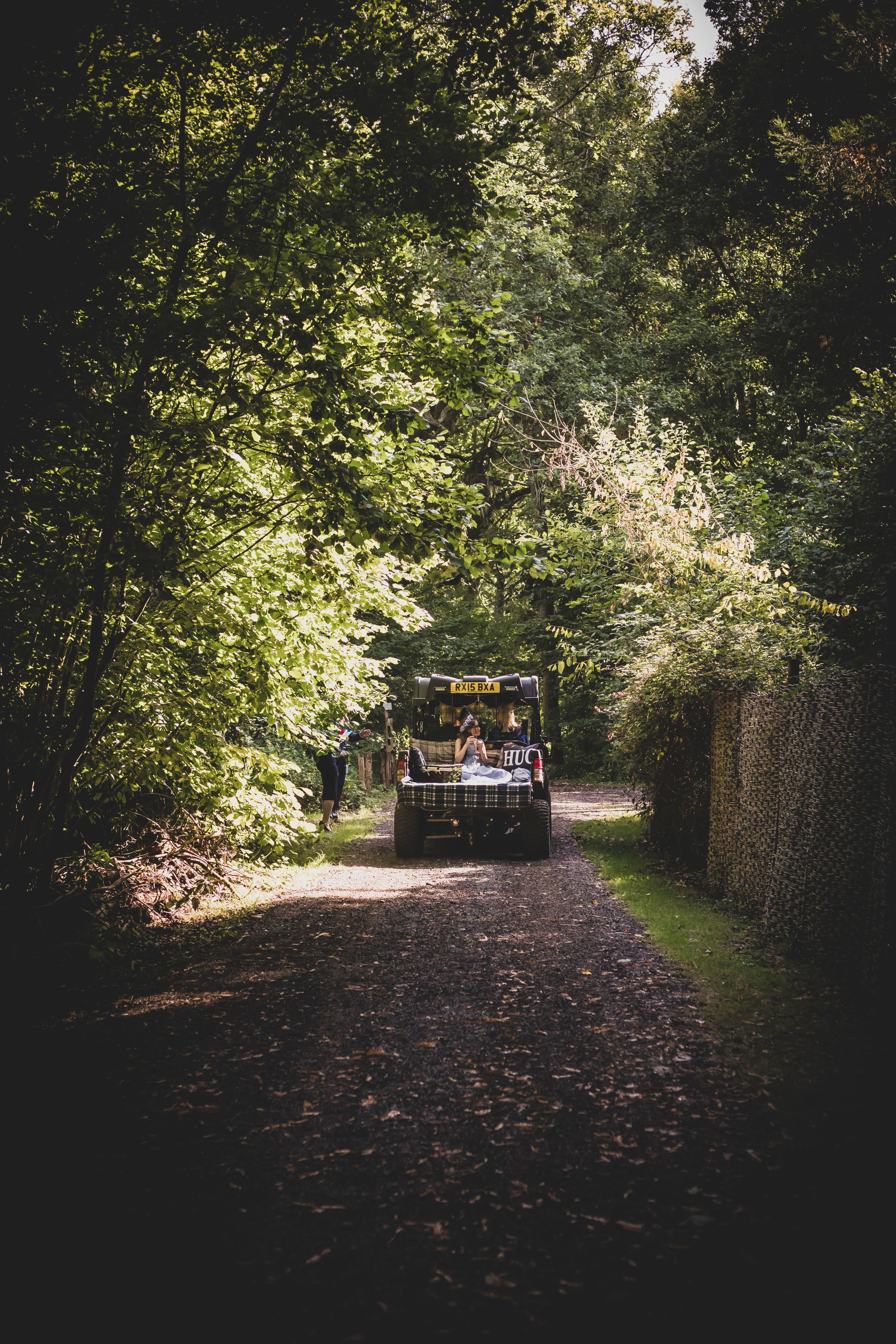 Wedding Team
Wedding Photographer - Lindsay McConville Photography
Wedding Venue - Two Woods Estate
Violinist - Sarah Sussex
Flowers - Wild Floral Events
Hair - Jennifer Graves Hair & Beauty
Makeup - Melissa Lilly Sharp
Catering & Cake - The Garden Chef