Trinity House & Maltby Street Market: Dan & Katy's Laid Back London Wedding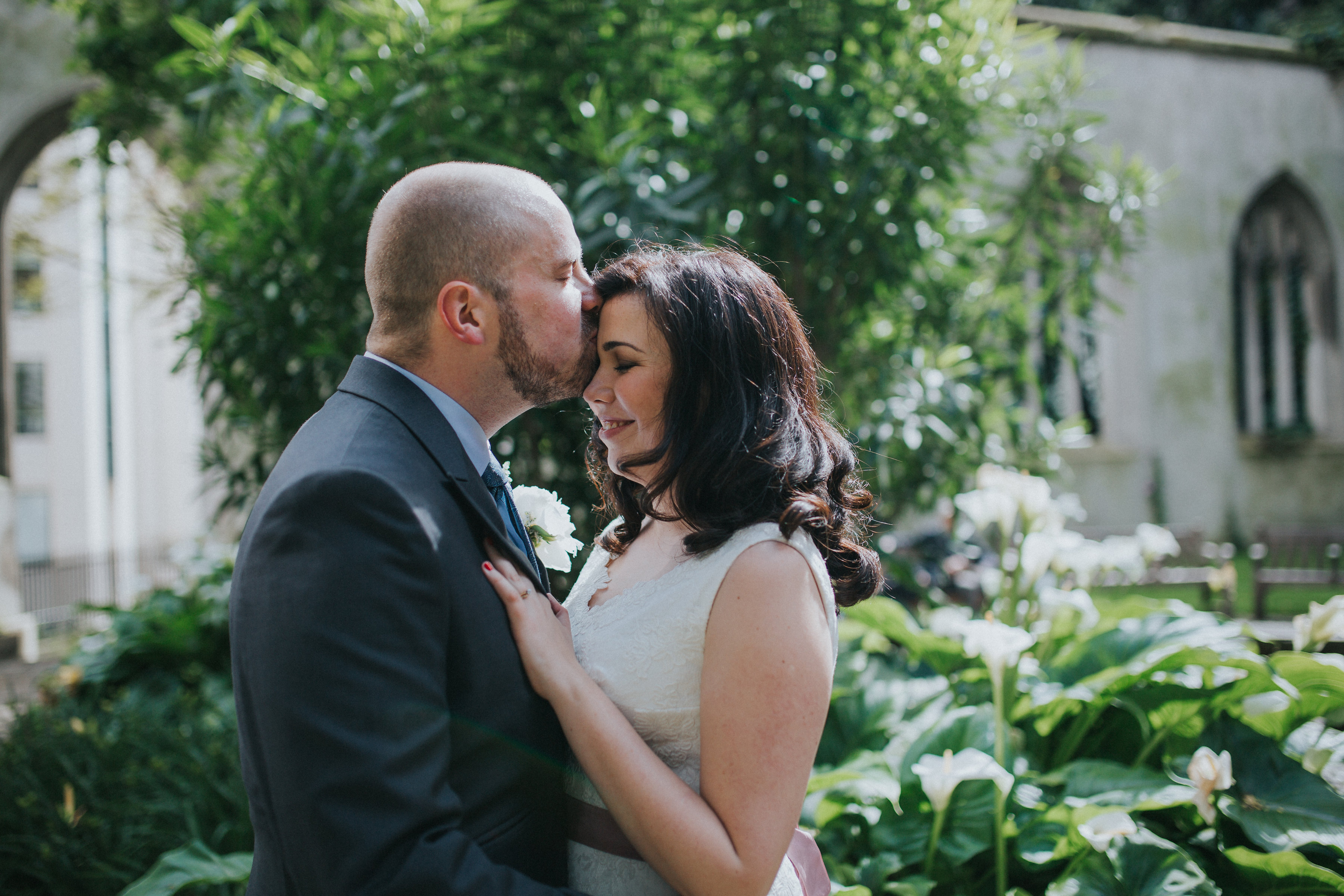 This is genuinely one of the coolest weddings we've ever had the pleasure of featuring on the pages of WP. Dan and Katy absolutely nailed every aspect of making their wedding day reflect them as a couple, from the Maltby Street Market reception, to the candlelight procession to their local boozer to end the night, this is one not to be missed...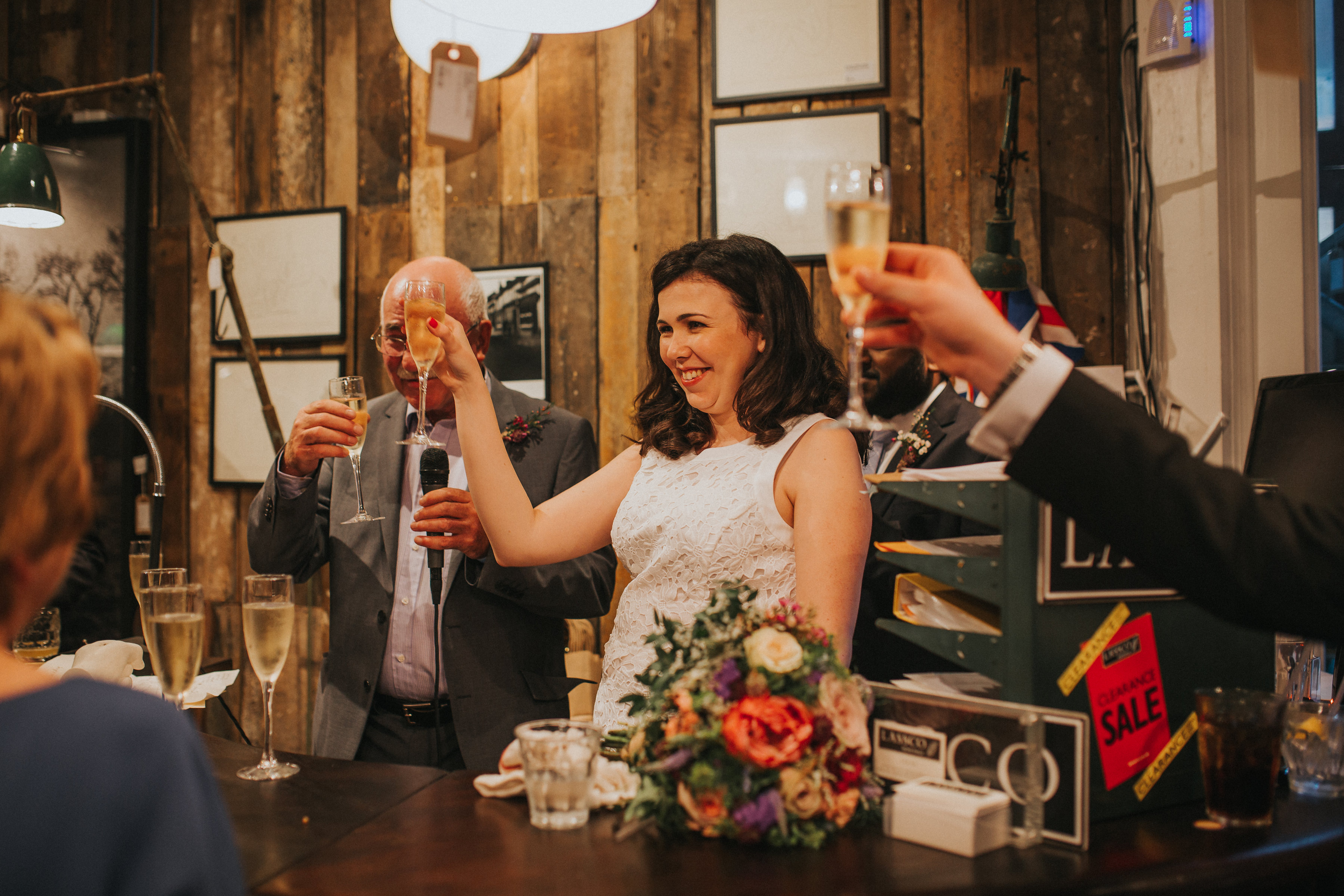 The wedding day started off mild and mostly sunny, with just enough mist and rain to remind us that this was England, after all. Dan woke up in an AirBNB shared with his family and one of his groomsmen. The plan was to jet off early for a hot towel shave for the boys and a hair-styling for the mother-of-the-groom. Unfortunately, the barber that had been booked didn't show or call, so it was back to the flat to get ready, followed by breakfast and suiting up! Katy's day started in the flat she and Dan share with the cats-her family was staying nearby and arrived early, as did her bridesmaids, for hair and makeup. With the wonderful photographers from Electric Blue Weddings on-site preparations began, and each party eventually headed to Trinity House for the early afternoon, by which time the sun was out and air warm and redolent of summer blossoms. Trinity House was the perfect venue for the reception, elegant and beautiful, grand yet relaxed. Music was provided by Music Students for Hire, a trio perched in the minstrels gallery who played the couple into the room and out again with grace and aplomb. The ceremony was short and simple, the couple receiving their own vows and family members giving readings selected carefully for the day. With the Tower of London in the background, Dan and Katy were married.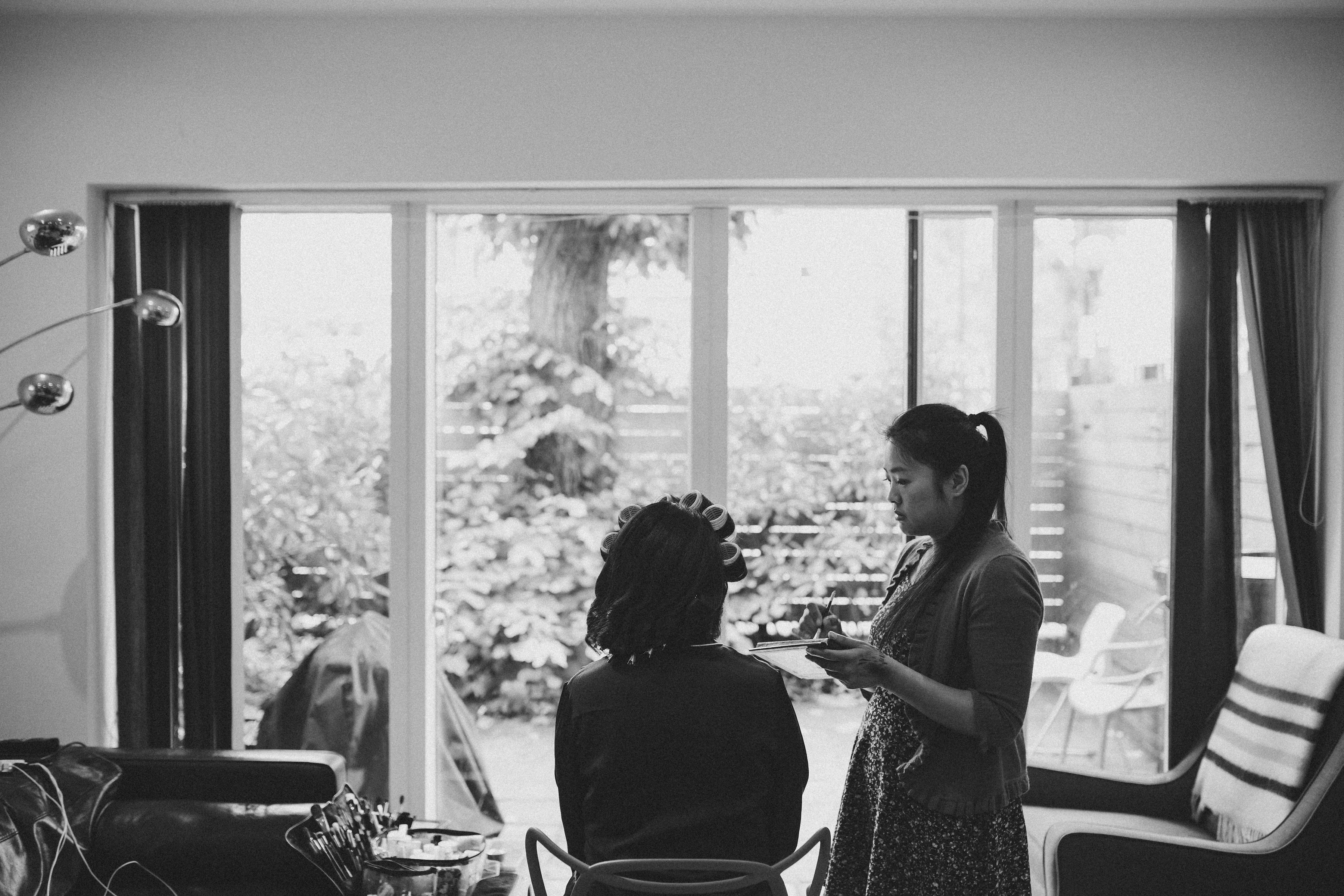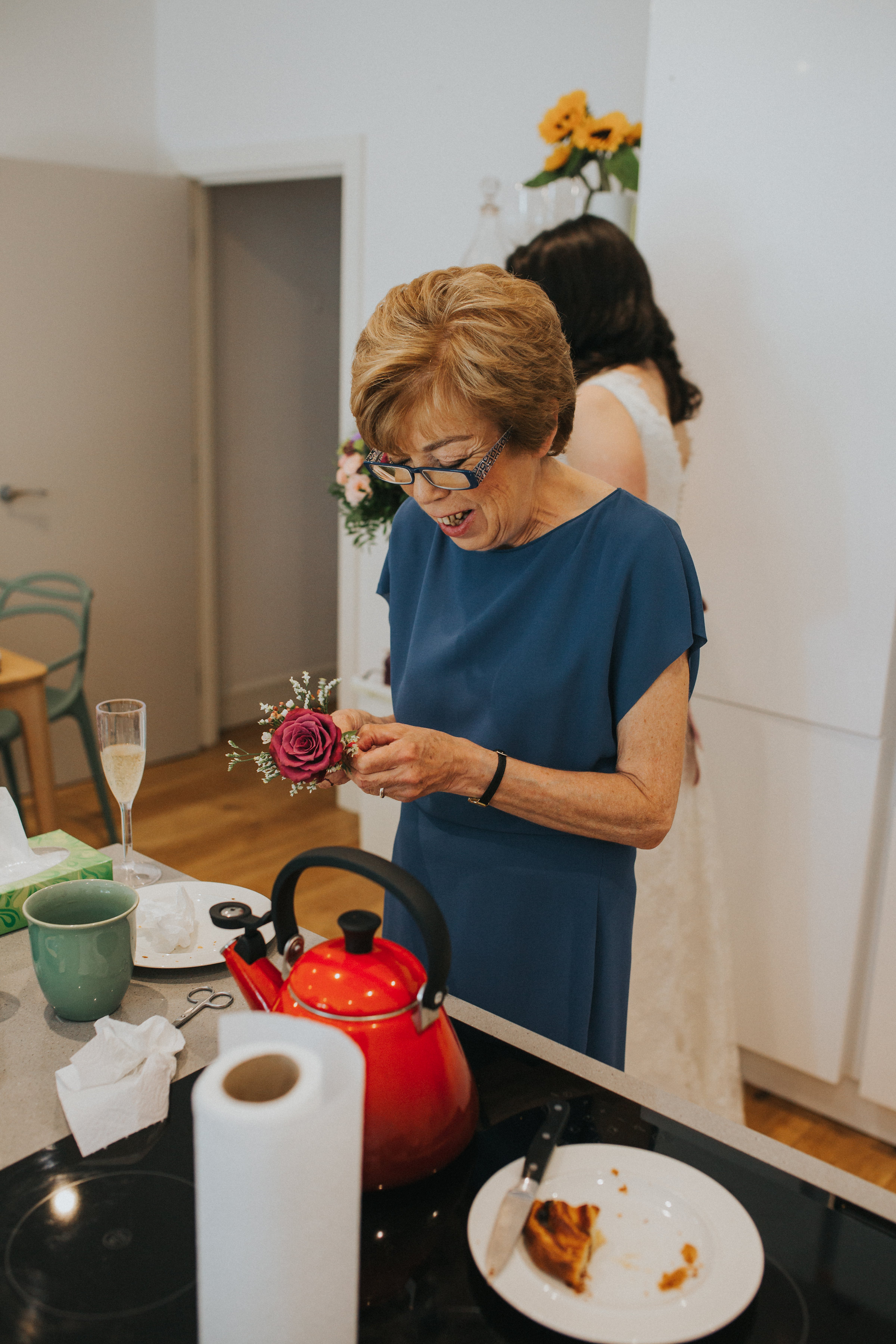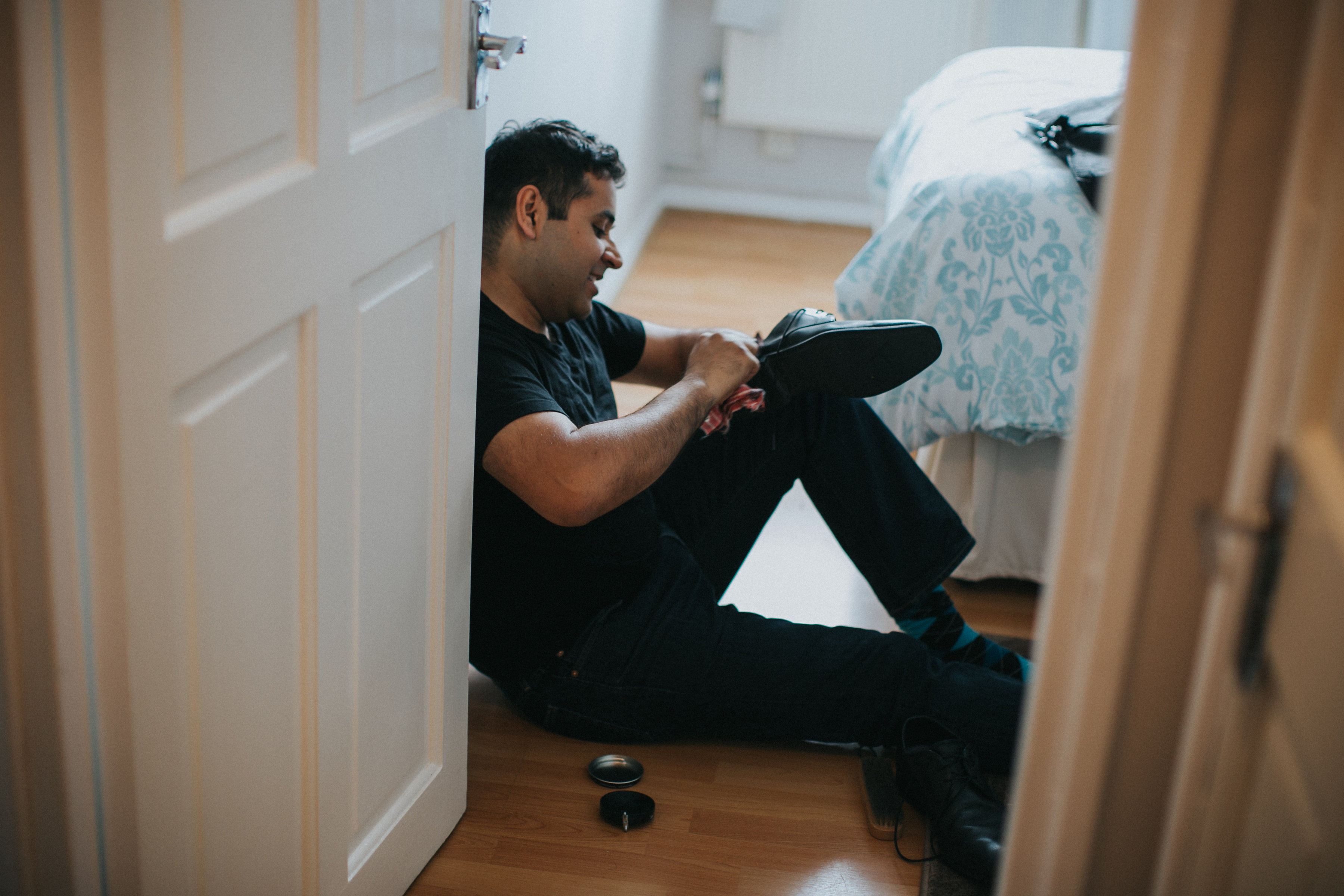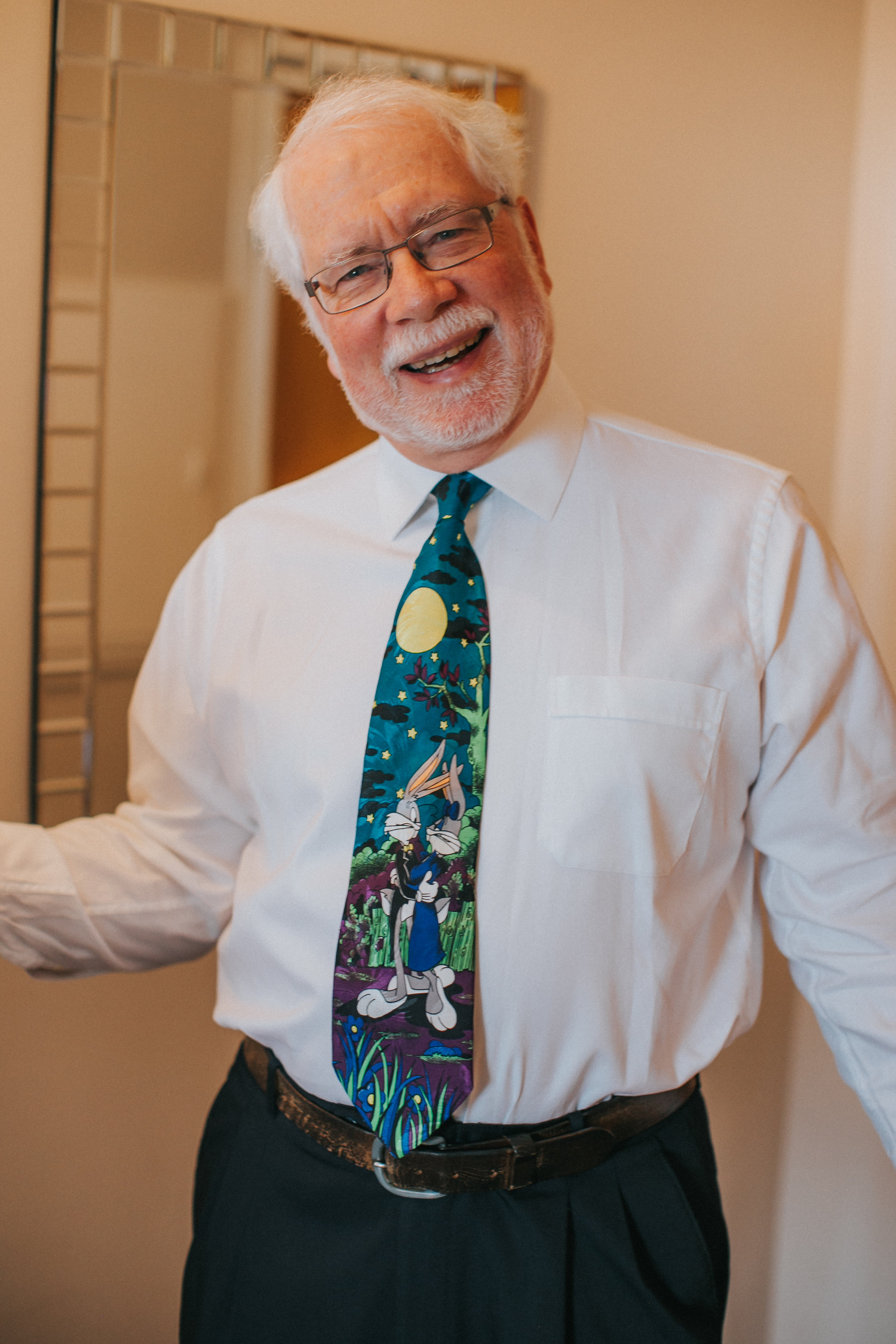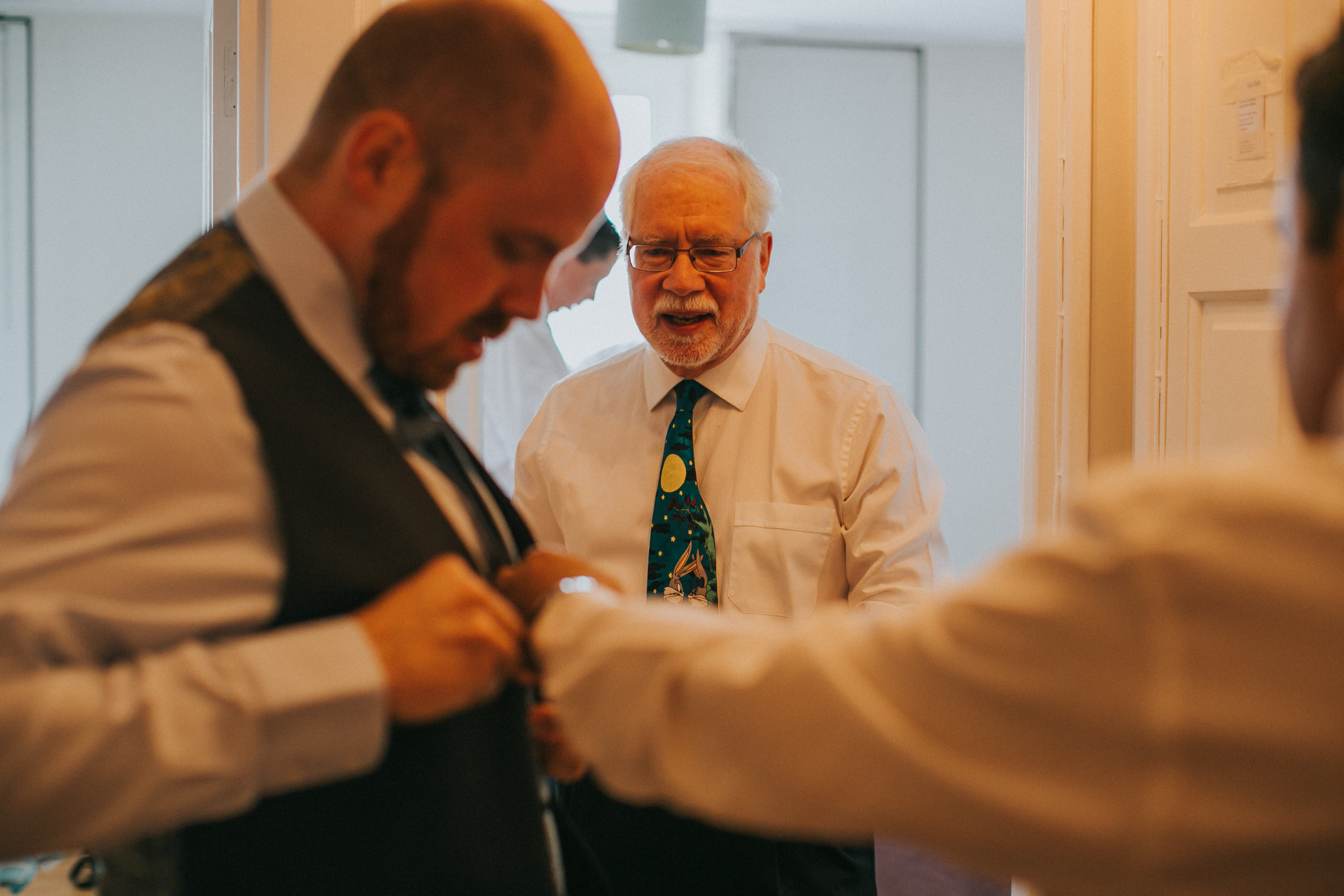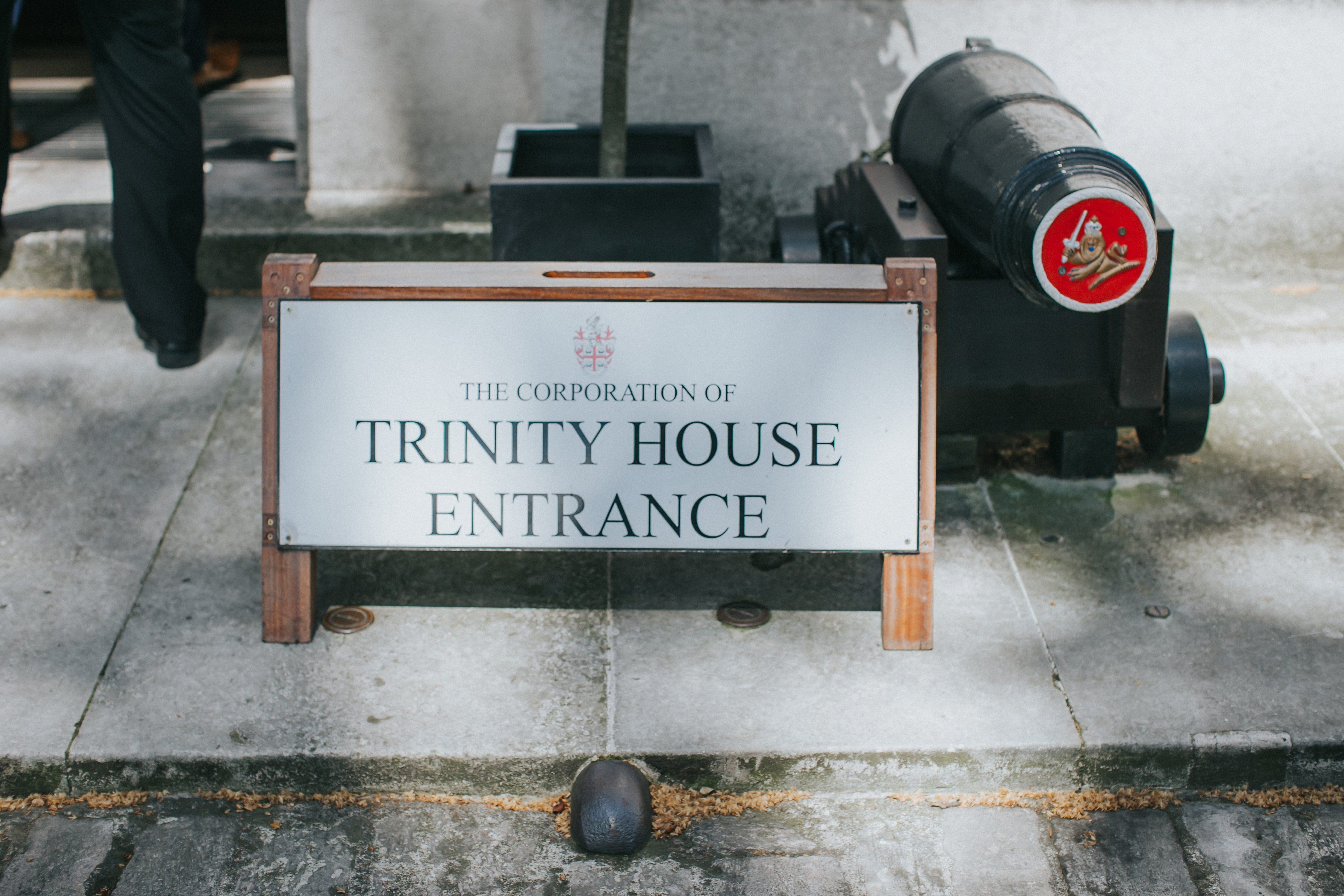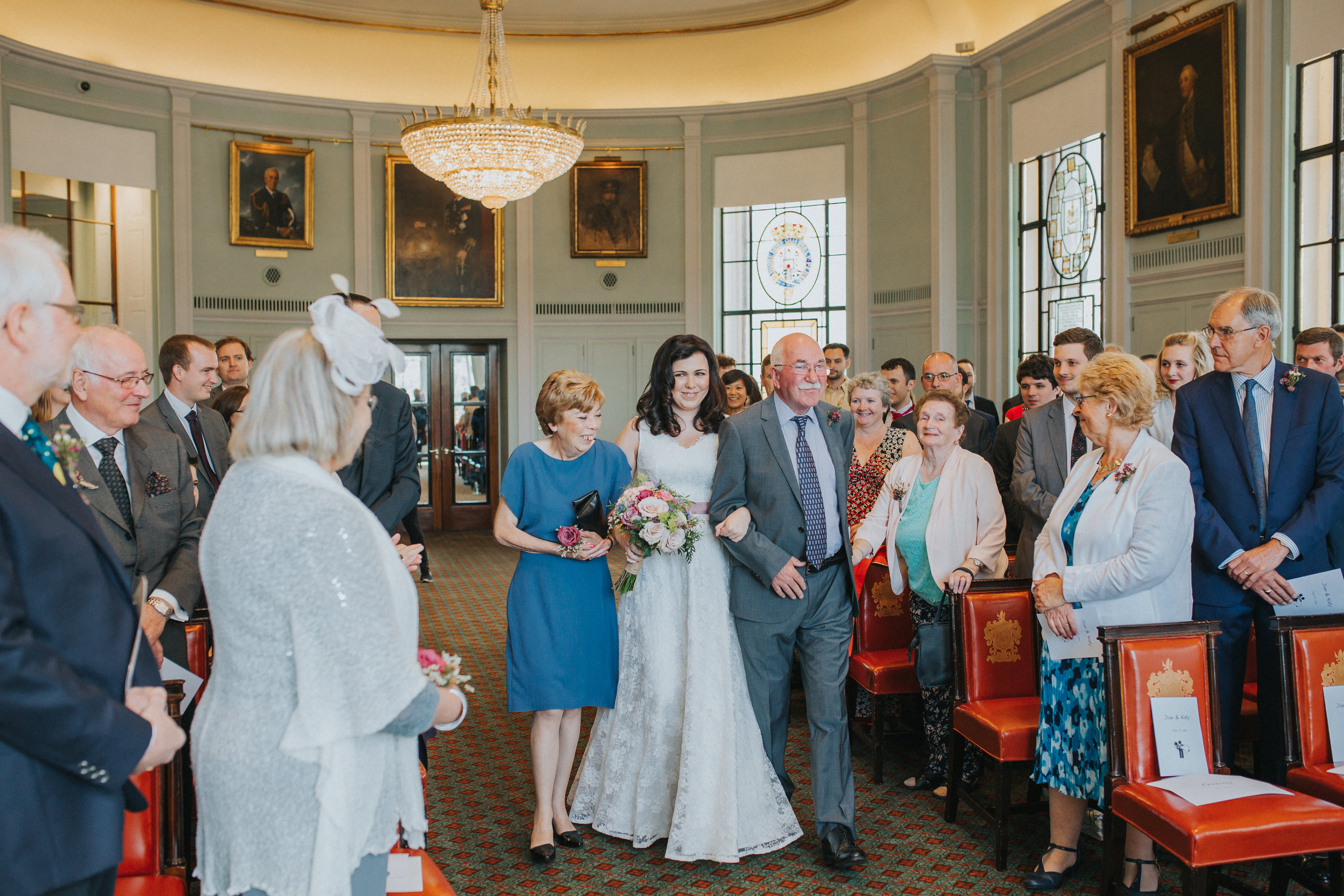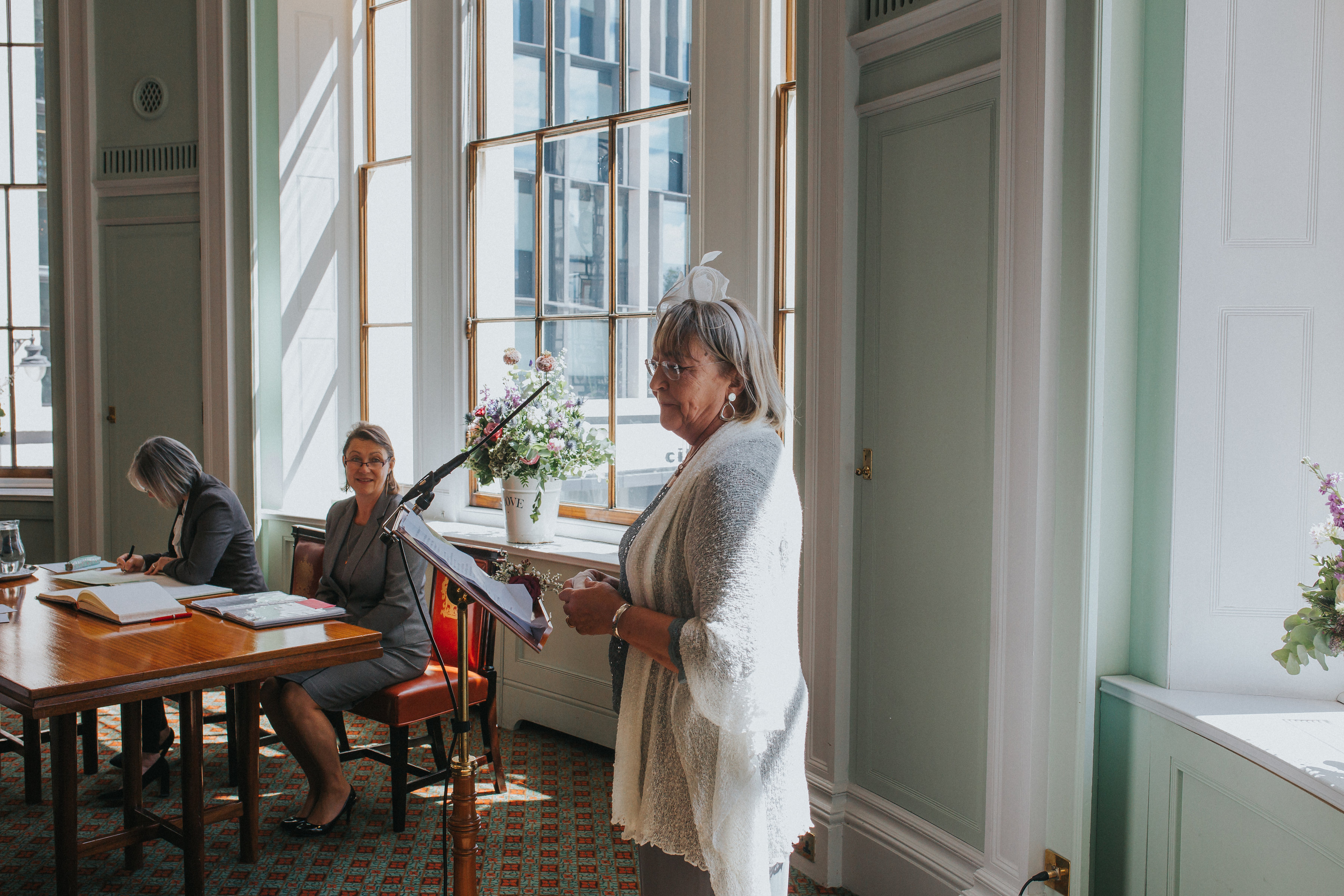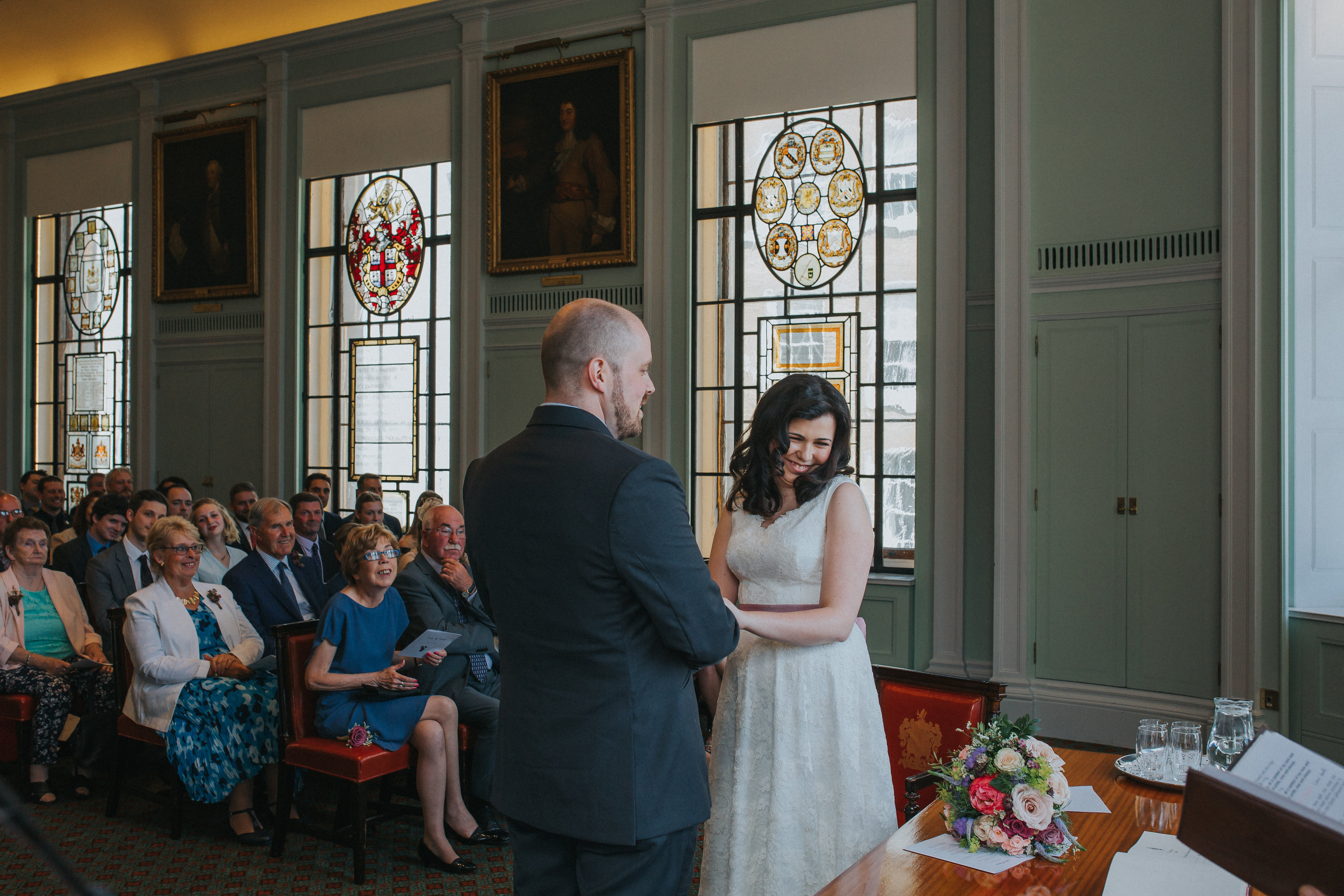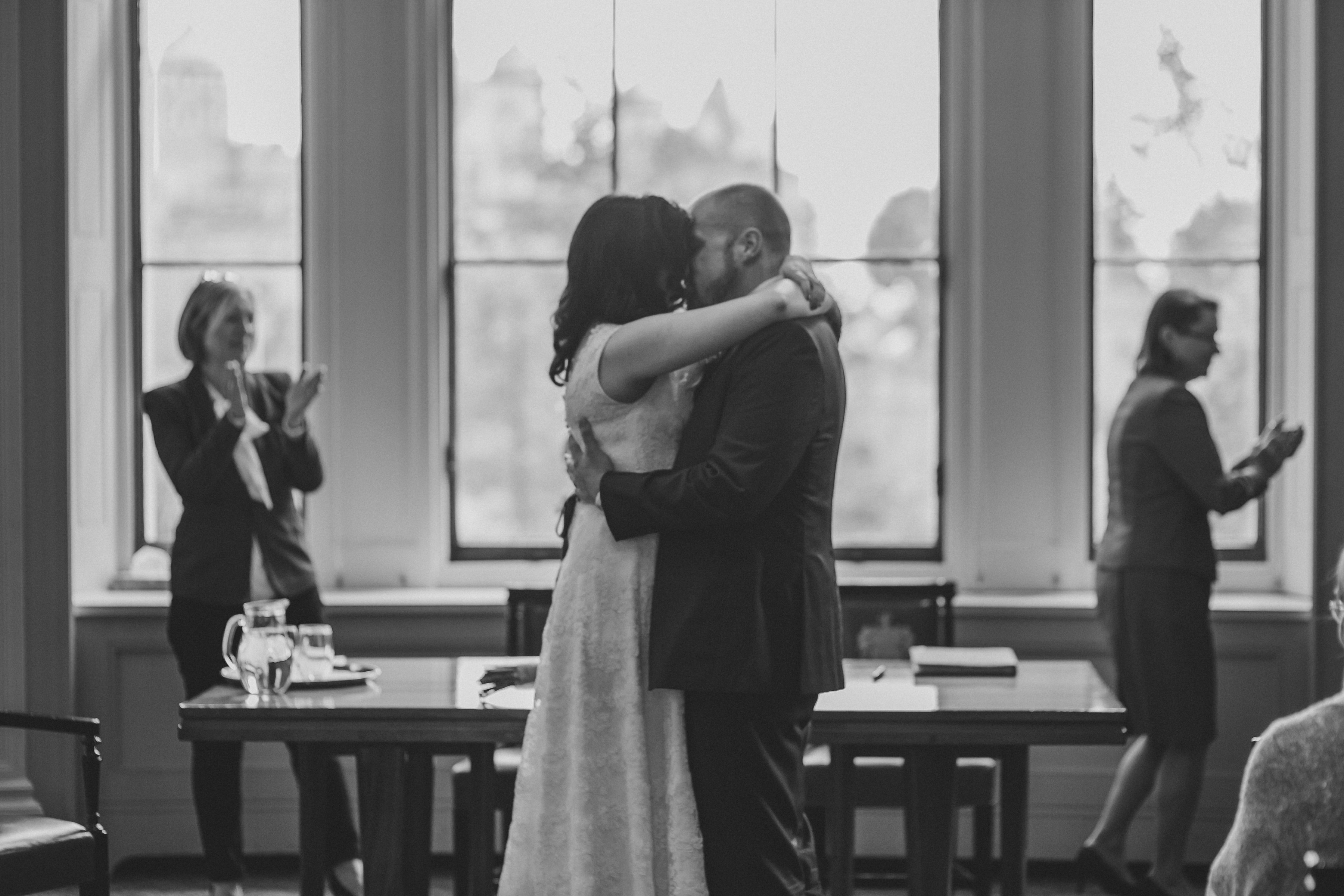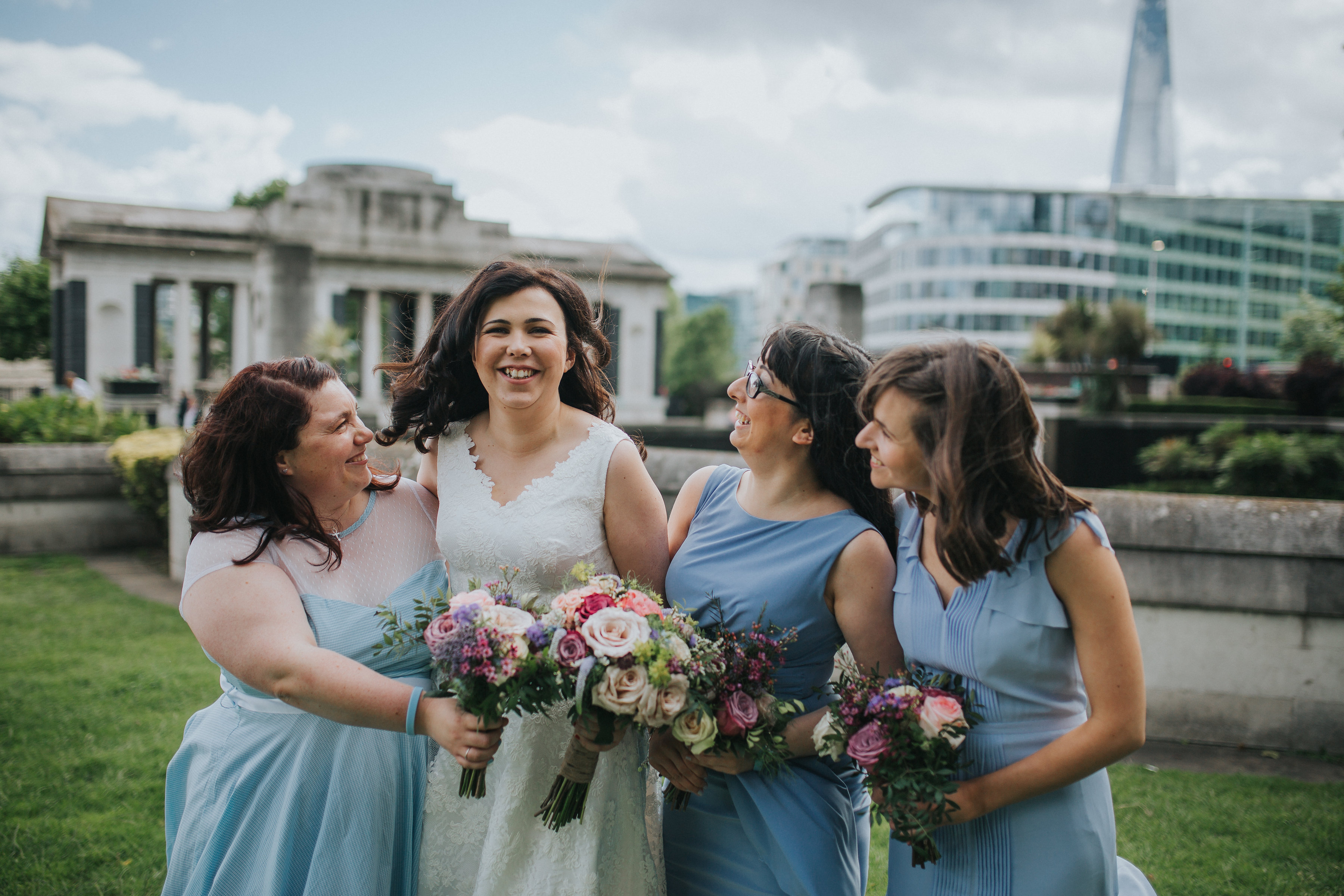 Some nibbles and champagne later, and the couple were off to the ruins of St. Dustan in the East for some photos, while the guests piled on the Routemaster bus (that was 45 minutes late!) and whisked away to Maltby Street Market for the reception. Coordinated (and drinks furnished) by the Disappearing Dining Club and with Maltby Street market vendors providing a smorgasbord of fantastic eats close to the hearts of the happy couple (Maltby Street being one of their favourite weekend hangouts!), the reception kicked off. Despite a brief but torrential downpour, the evening went off without a hitch, food and wine (with a backdrop of jazz provided again by Music Students for Hire), giving way to custom beer from Partizan, a dance floor and the cheese-cake (courtesy of Neil's Yard) plus regular cake (courtesy of Comptoir Gourmand) until the venue's licensing close time of 10:00. A torchlit procession to the couple's local gastropub (The Grange) for late night merriment would lead to the conclusion of a thoroughly enjoyable, very happy, love-filled day!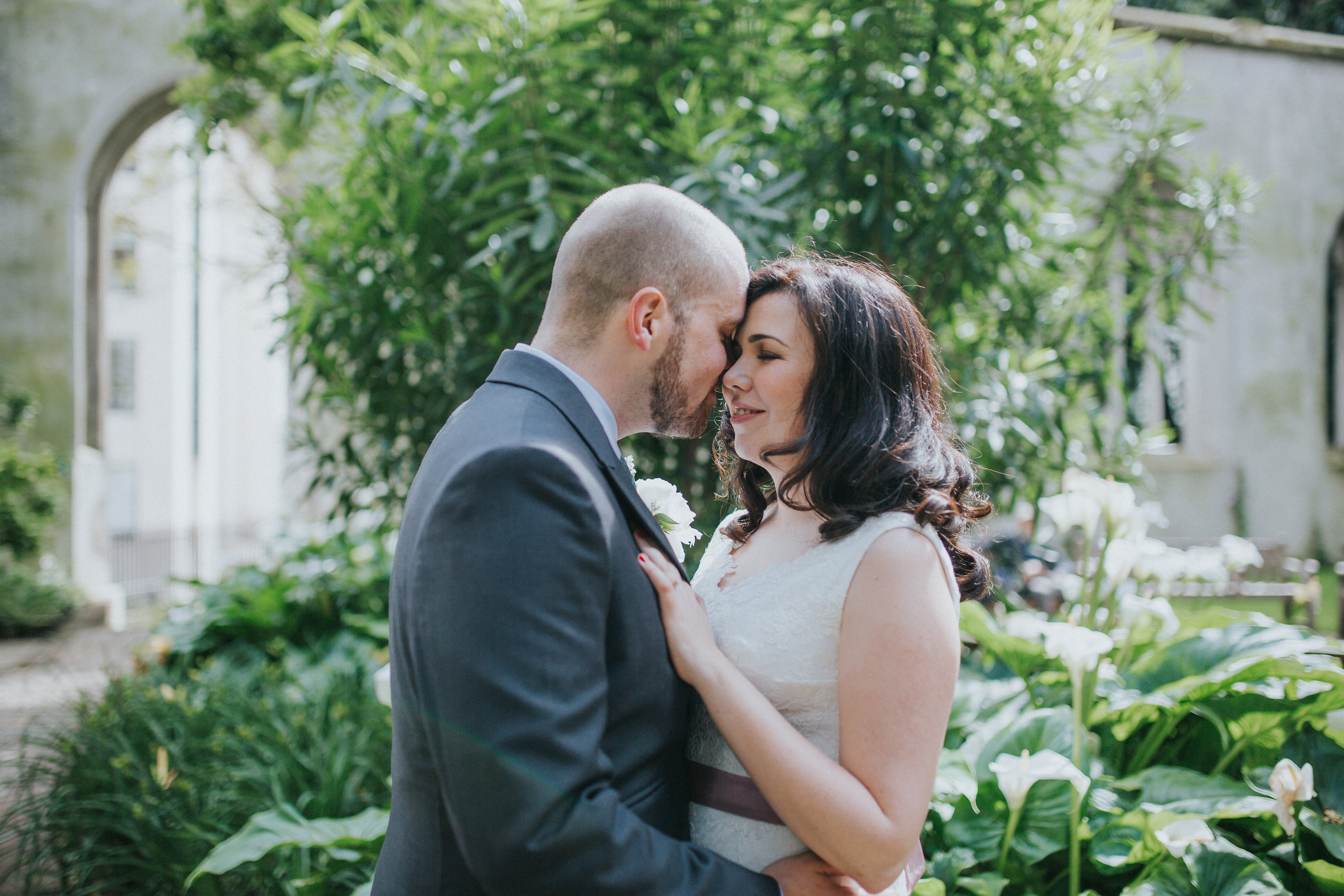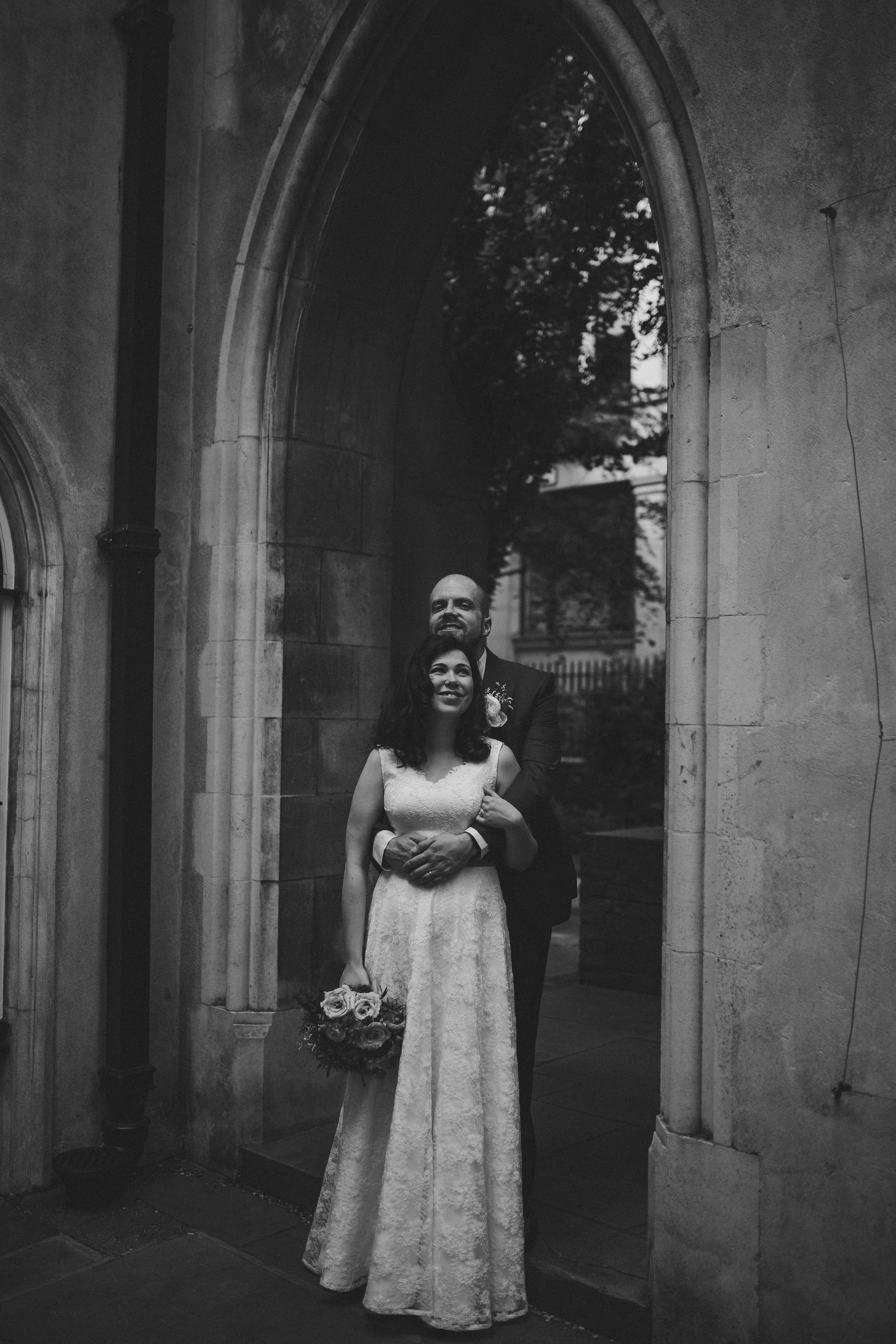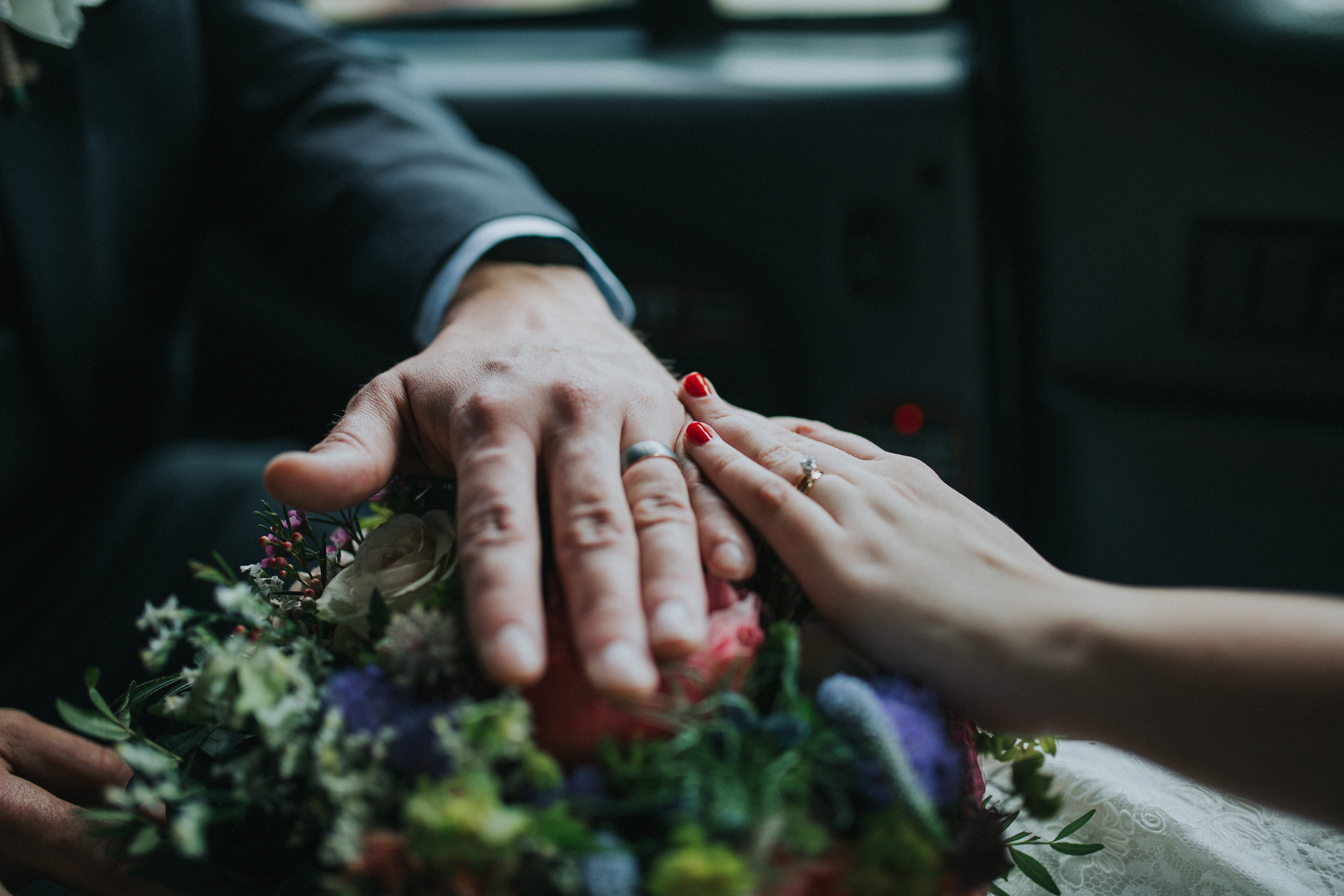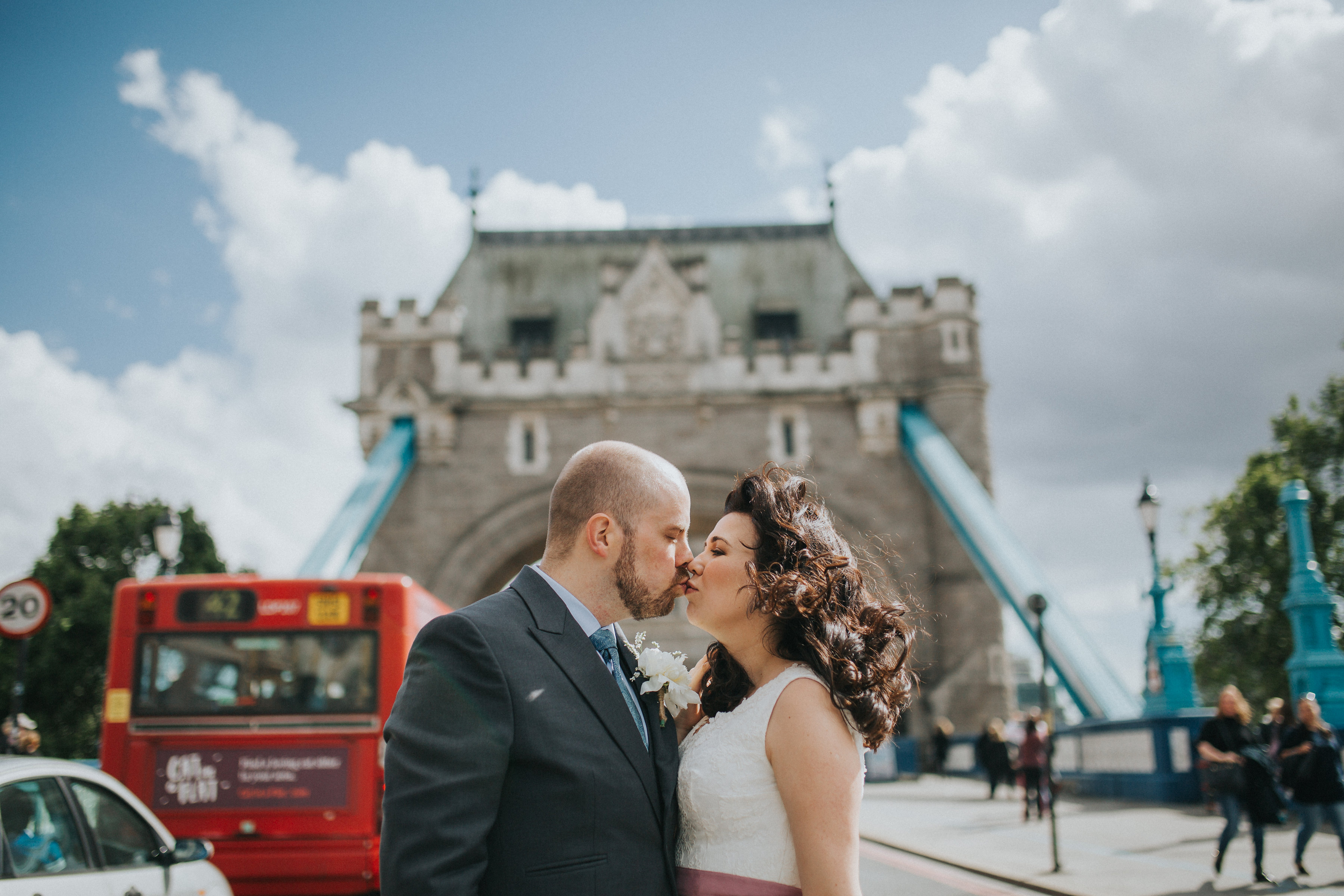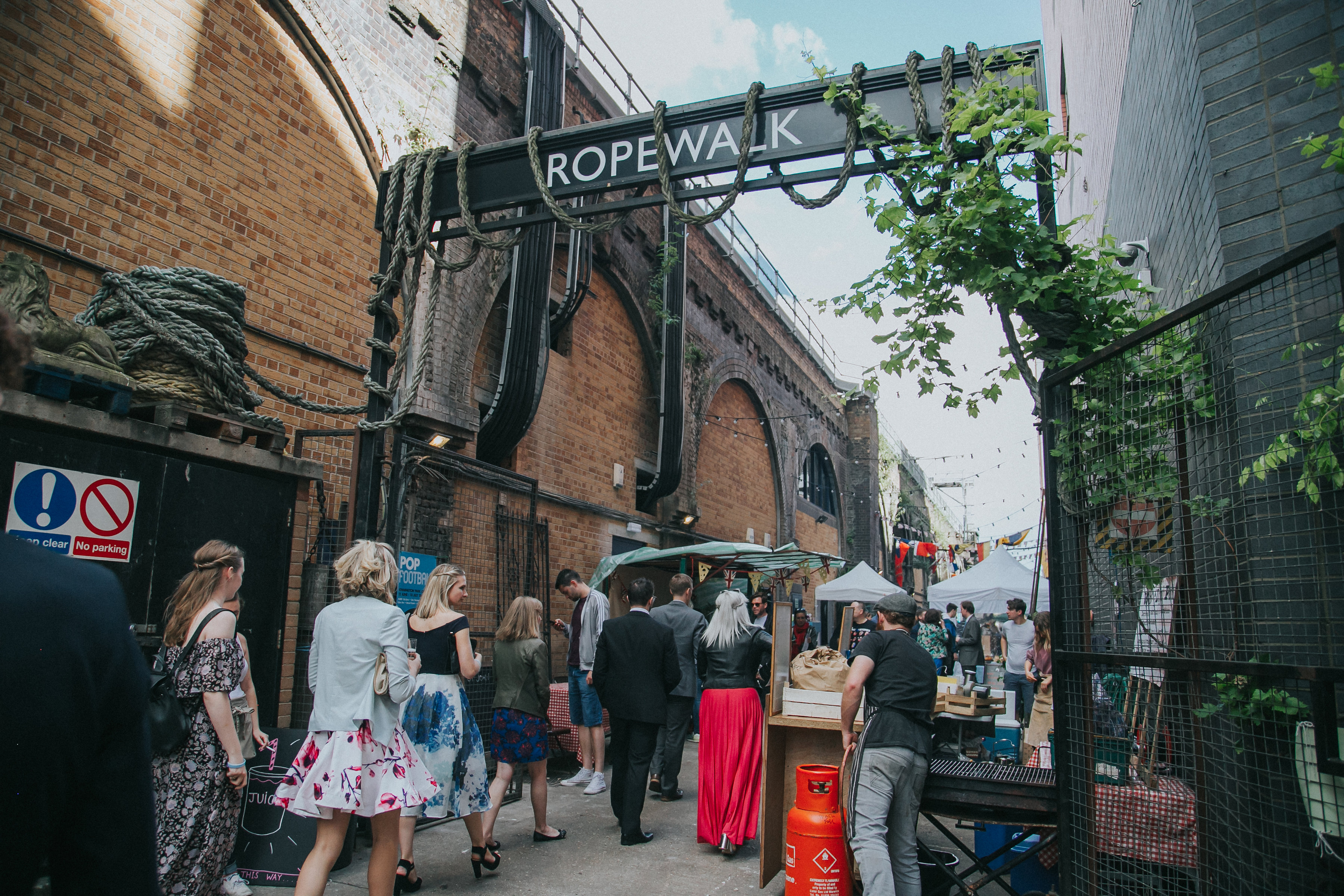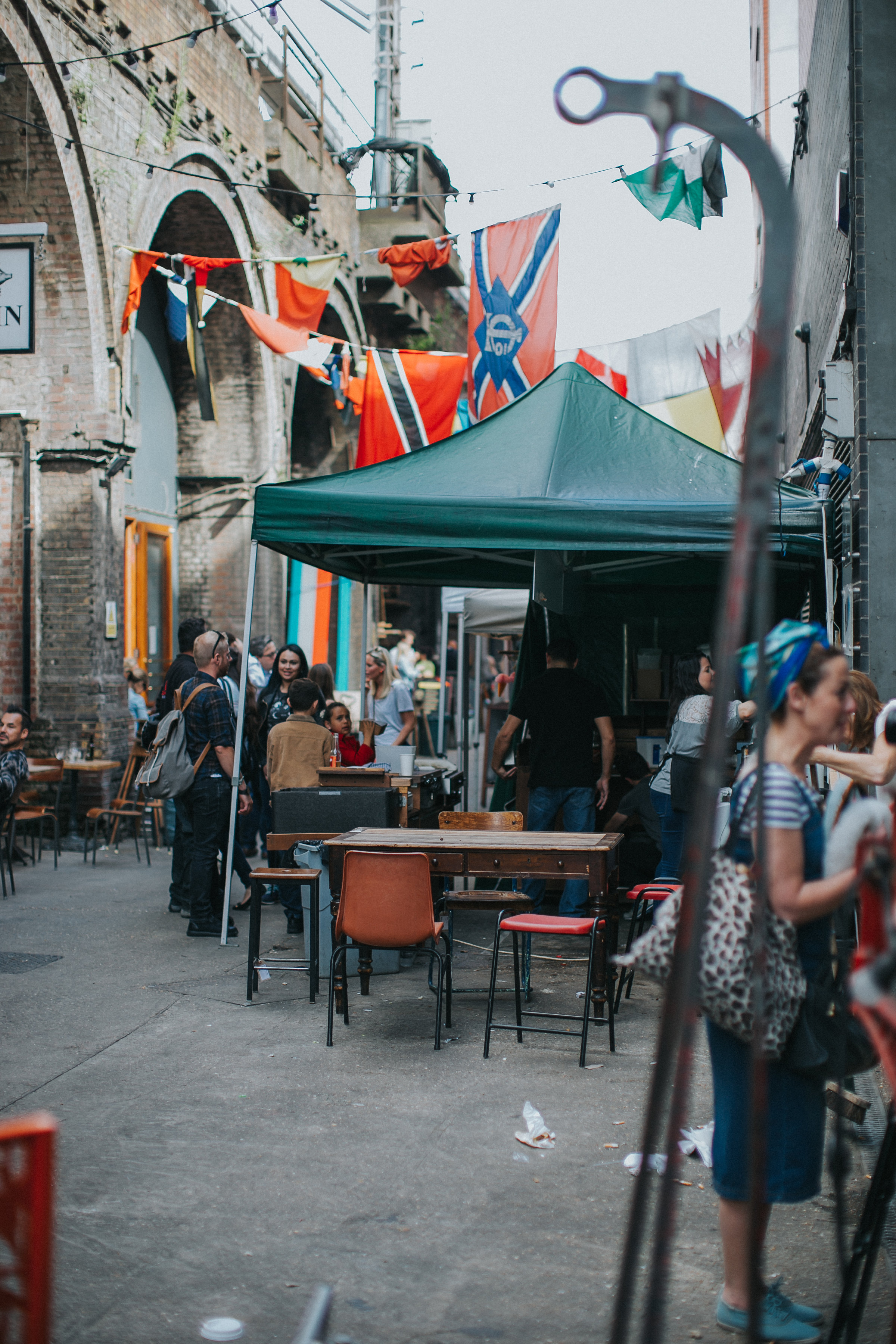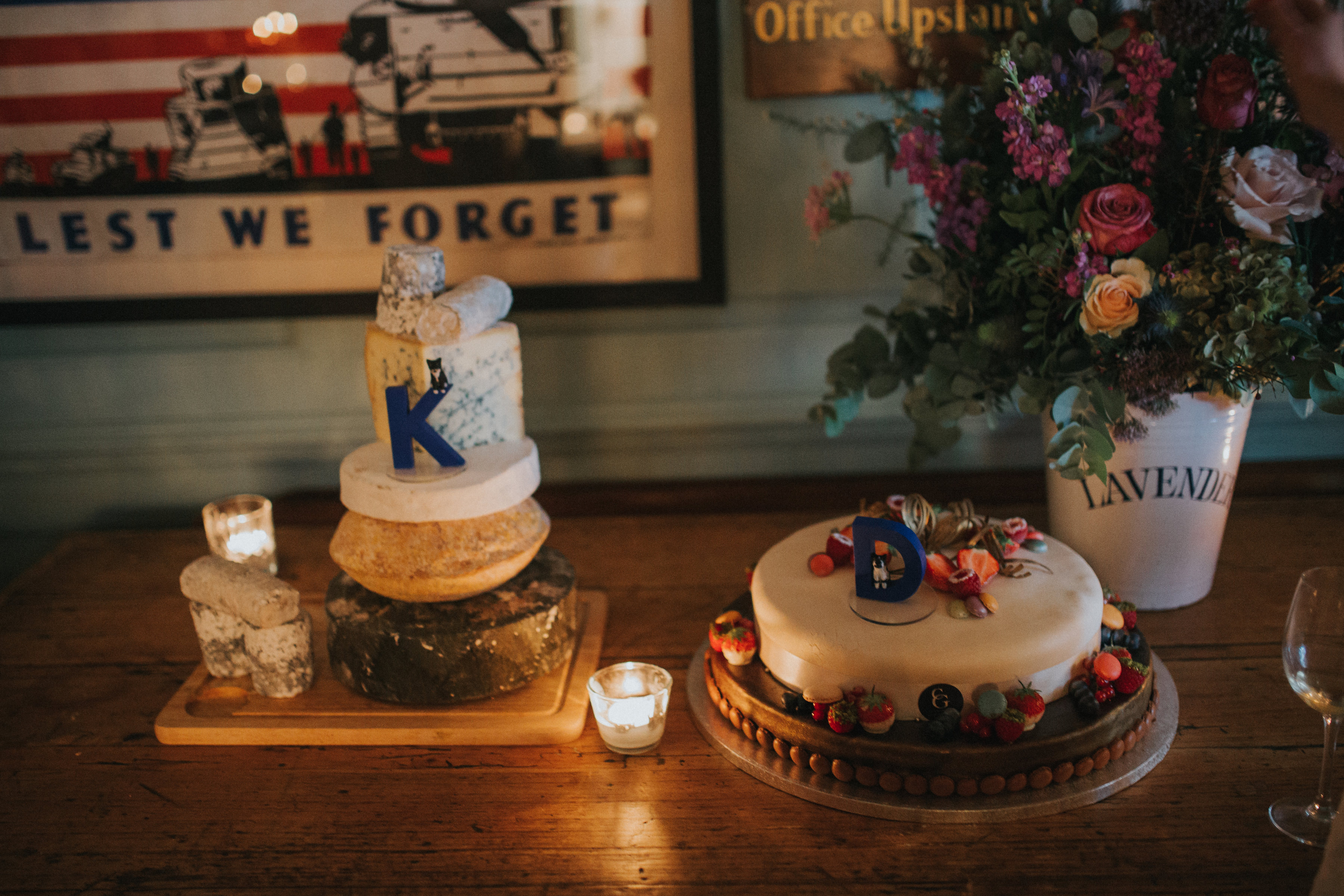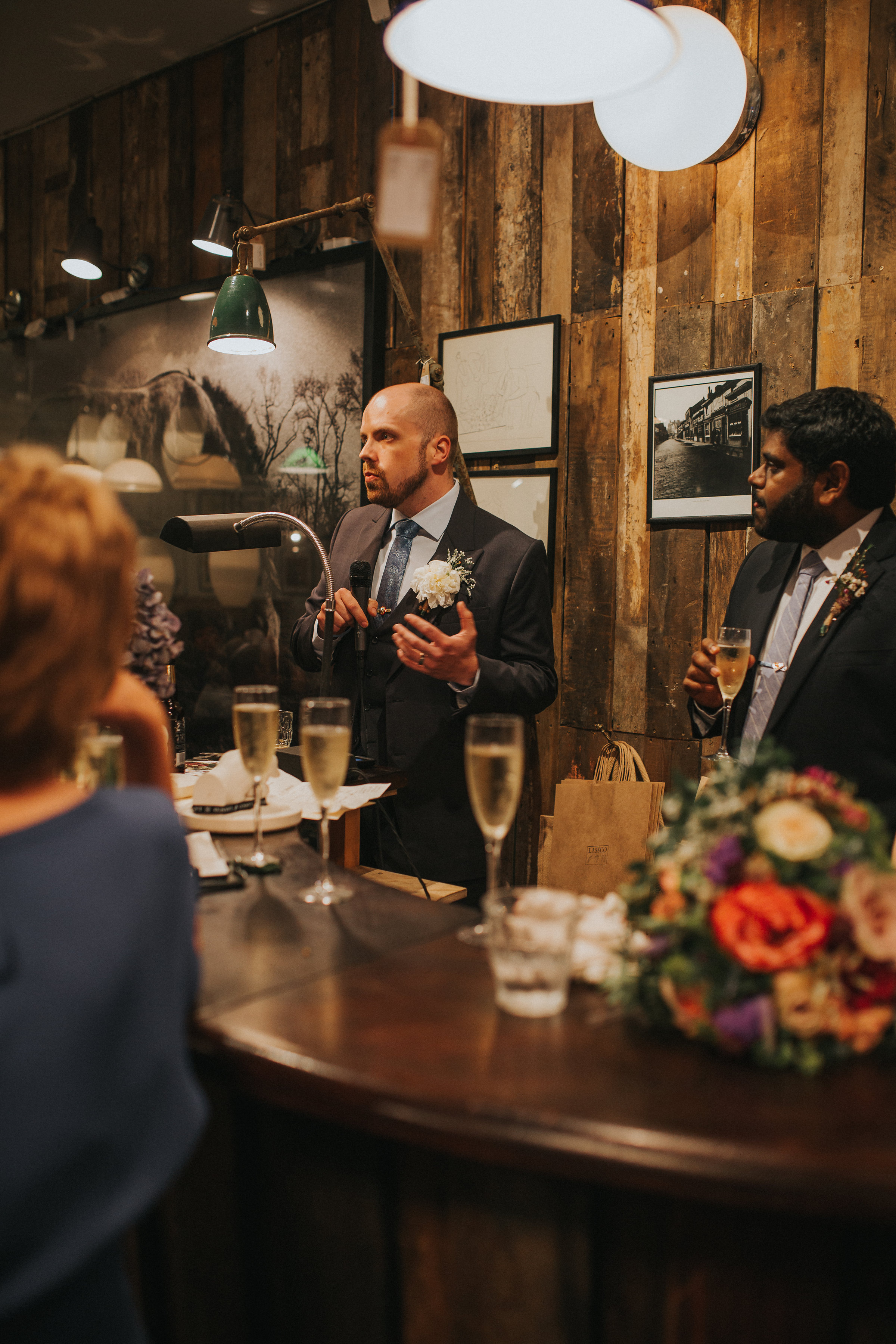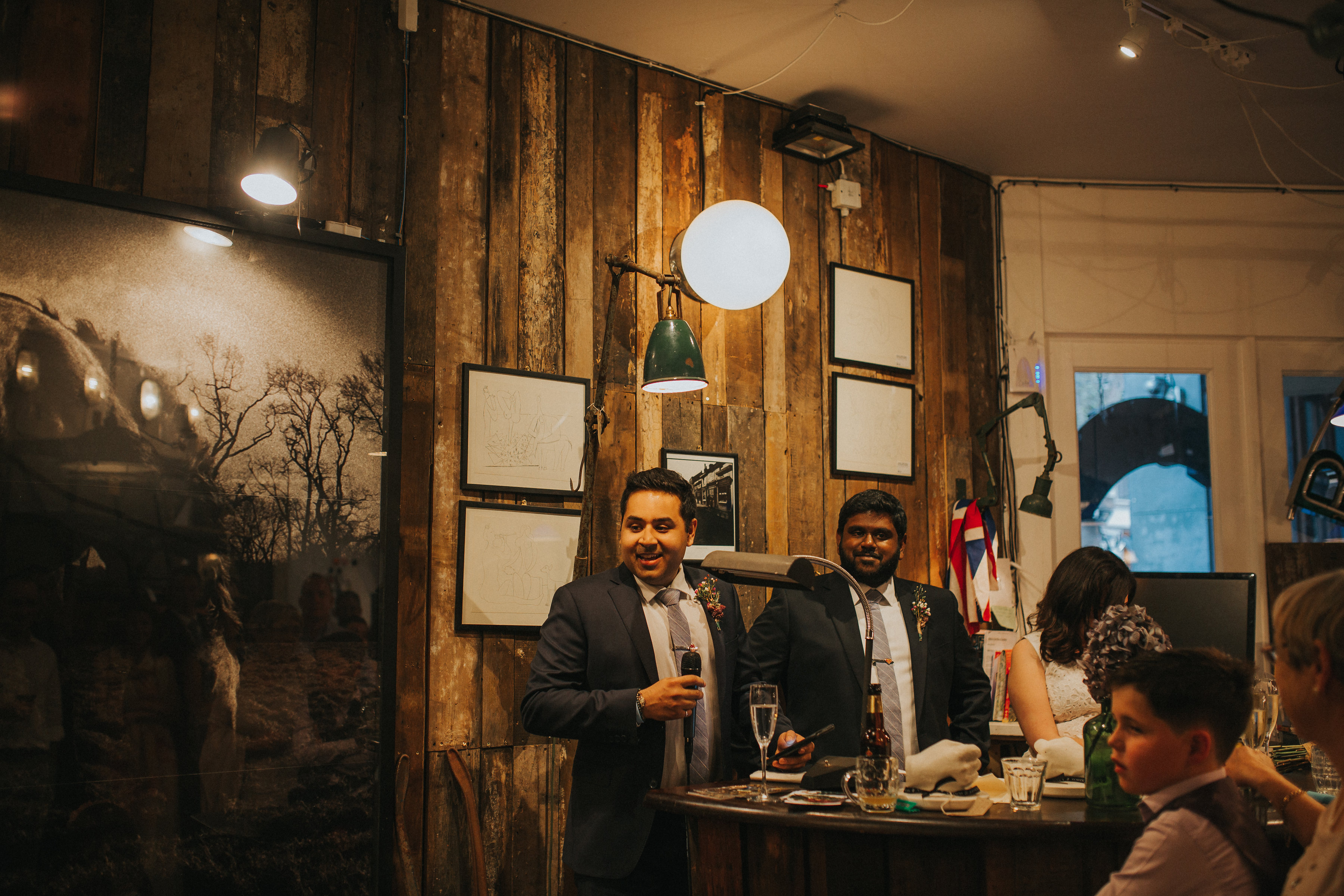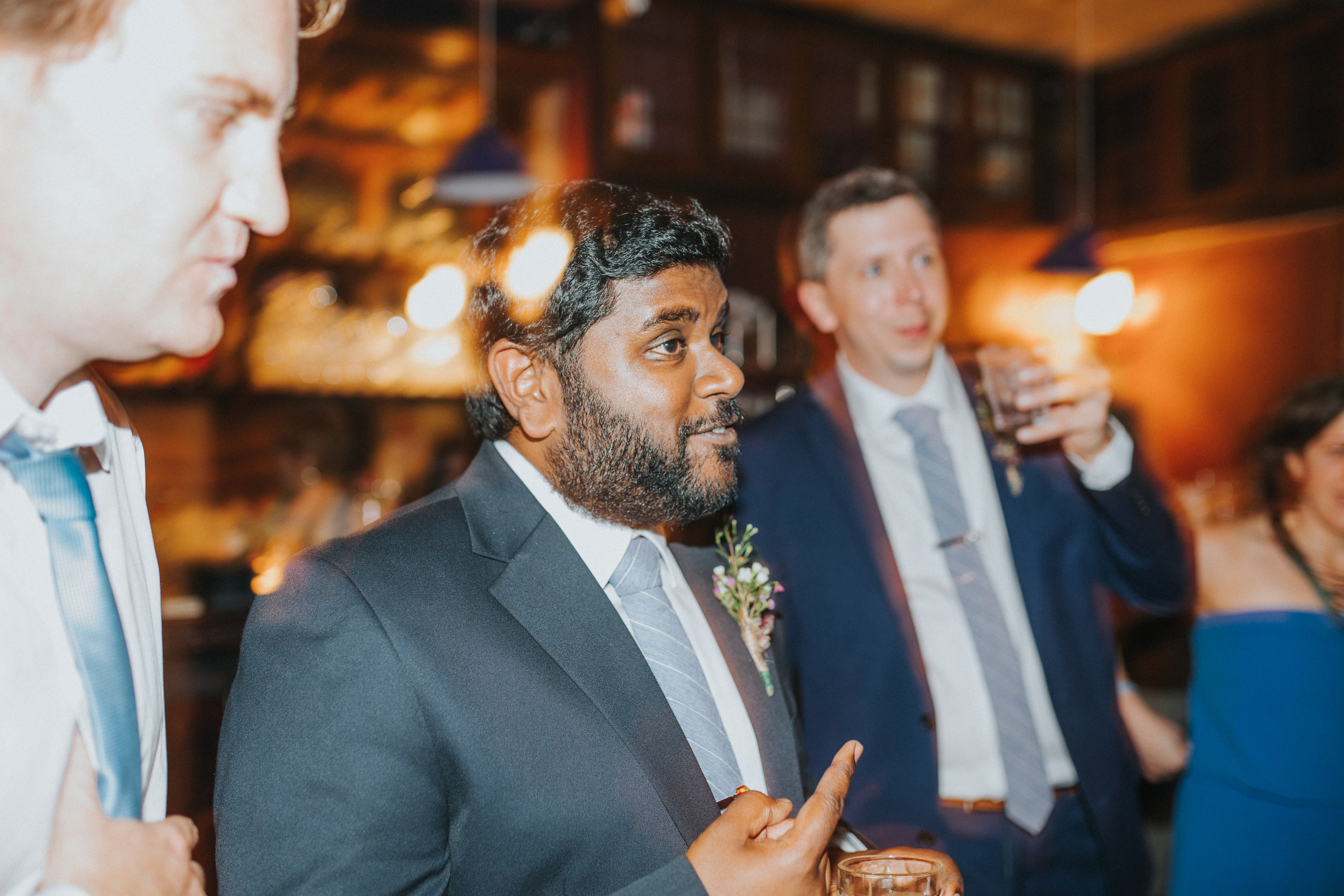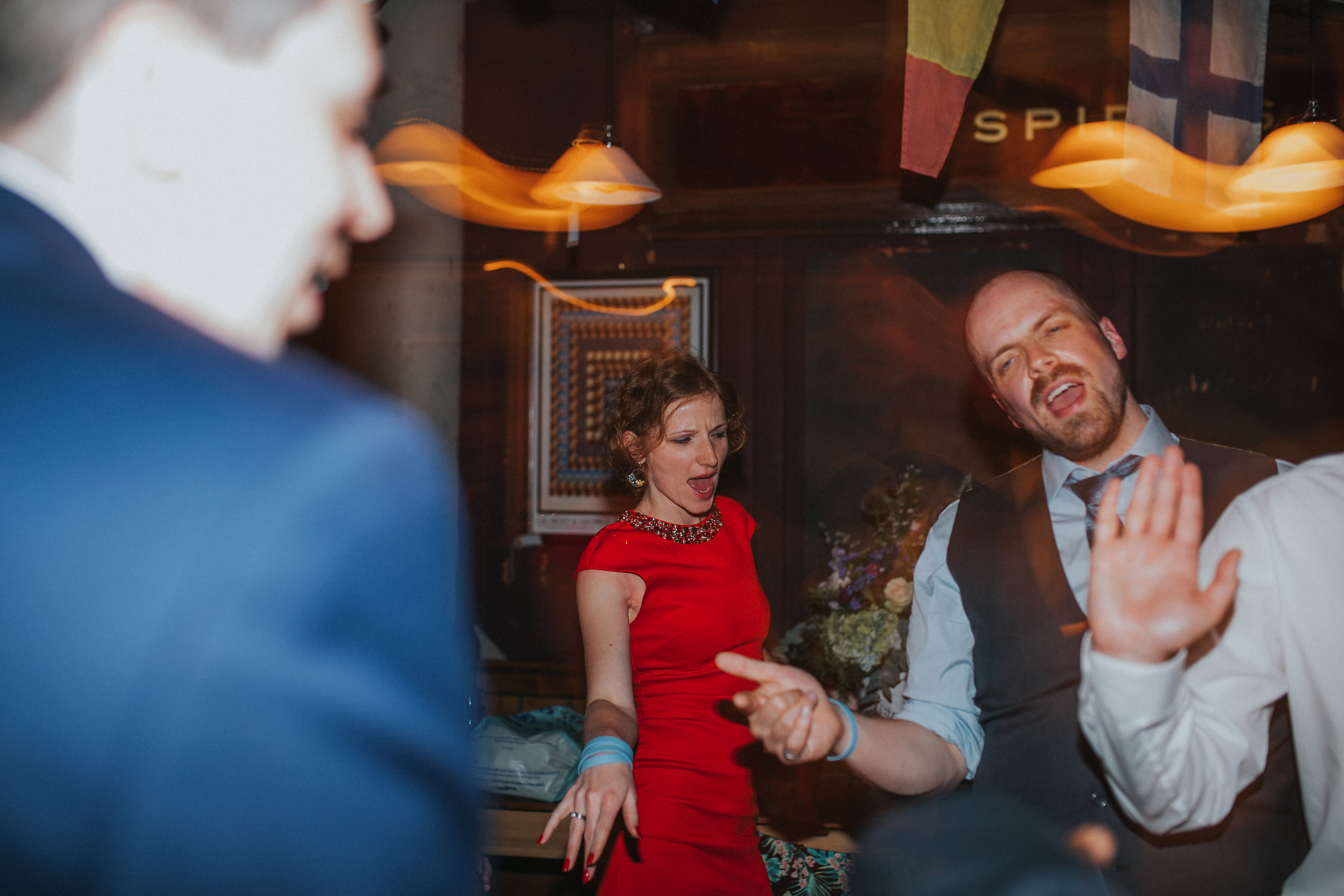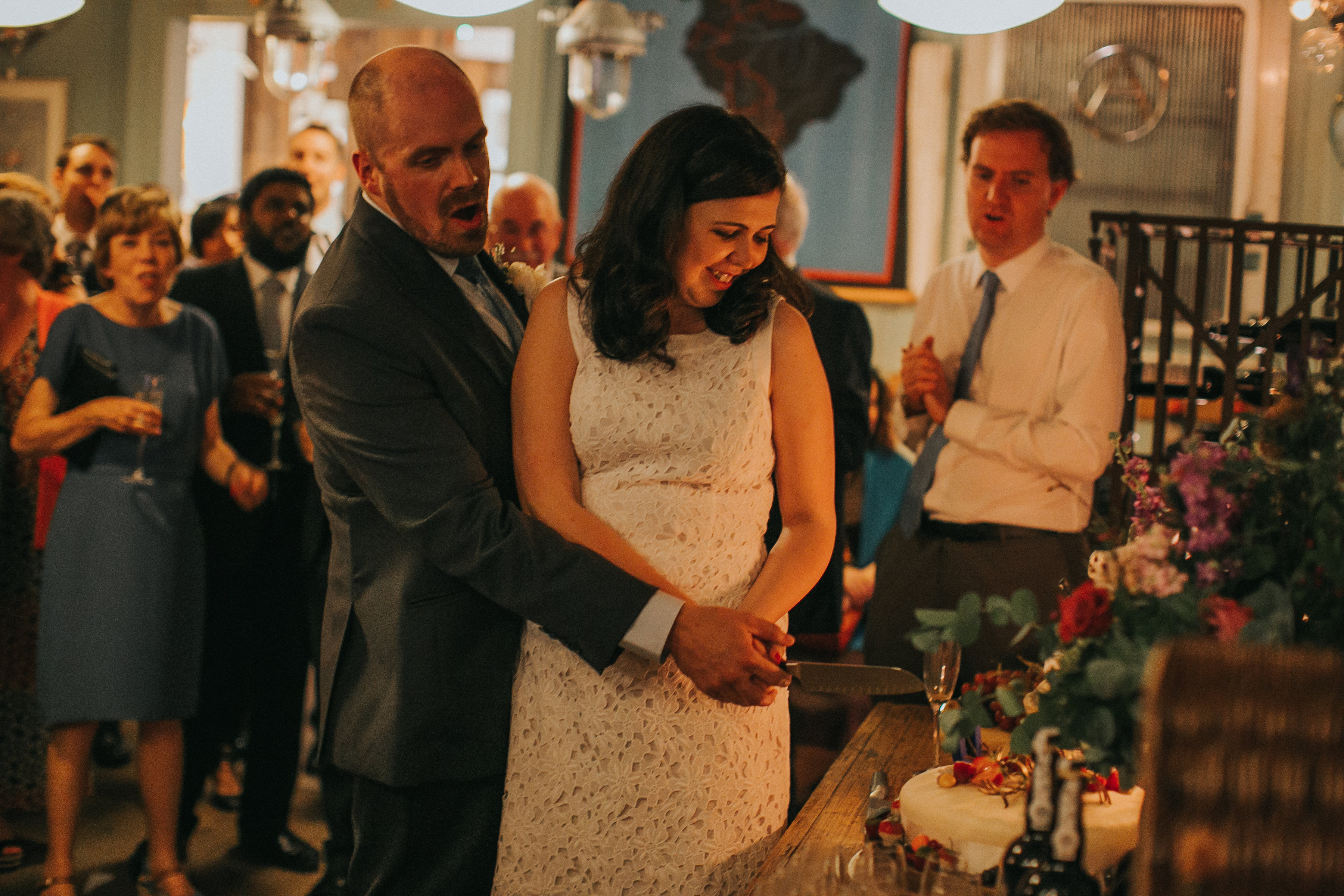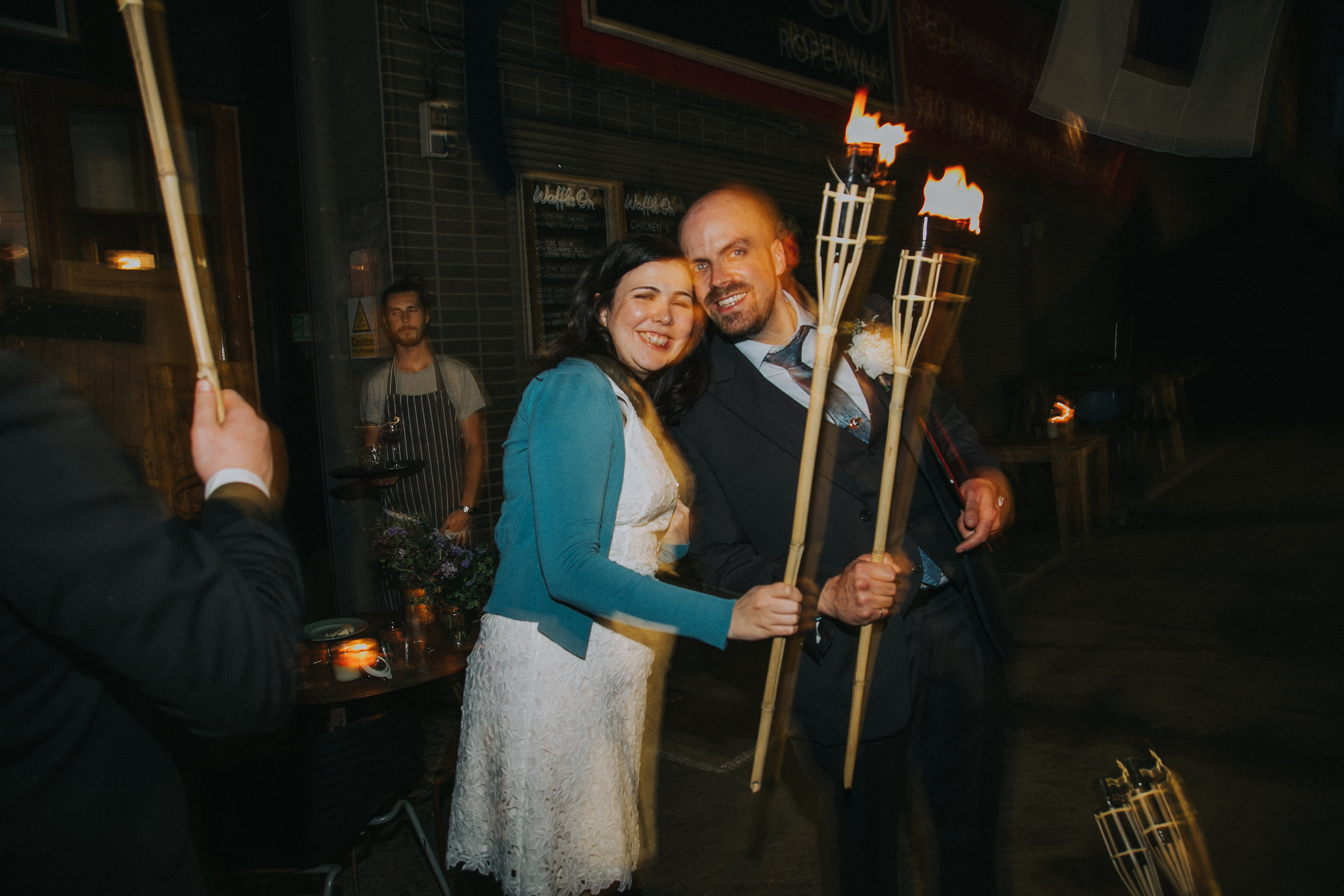 We wish Katy and Dan all the best in their new life as Mr & Mrs!

If you'd like to see your wedding featured on WeddingPlanner.co.uk, please email [email protected]