Are Save the Dates Really Necessary?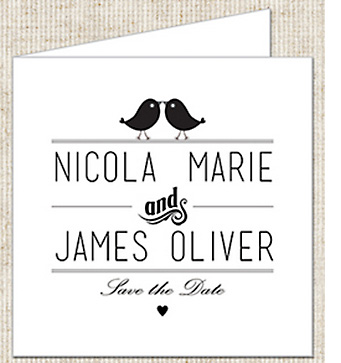 What are Save the Date cards?
Whilst invitations have been a long-standing part of the wedding tradition, save the date cards are a relatively new phenomena. Save the Dates inform your friends and family of your wedding date. Sending them is a great way to tell them to keep that very special date free.

Available as cards, fridge magnets, postcards, and even Christmas baubles with a save the date message, there is a myriad of choices available. The most popular option, at present, is to send a save the date magnet – as the magnet will be stuck to their fridge. This will ensure your guests will never forget your wedding date!
Are Save the Date cards really necessary?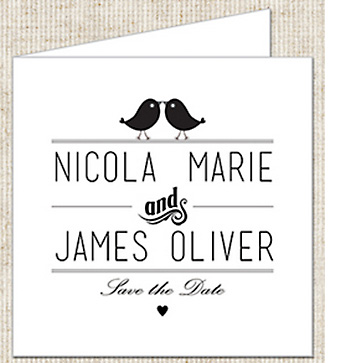 It has to be said, save the dates are a handy way to tell guests when and where your wedding is taking place, before all the finer details are confirmed. They're especially useful if you're getting married over a busy holiday time. Save the Dates will also help you to receive lots more 'yes' replies when you send your wedding invitations.

From a guest's viewpoint, save the date cards help guests make plans around your big day, for example they'll know not to book a holiday when your wedding is to take place. It can allow them to save and budget for any accommodation or travel they'll need to book, which is especially important if you're getting married overseas or a distance from where your guests live.

Who should we send them to and when should I send them?
It's normal wedding etiquette to send save the dates to the friends and family that you'll be sending your invitations to. As for when to send them, the sooner the better... we'd recommend sending them as soon as the date and venue are booked or around a year in advance.
What to put on your save the date cards?
The date is the most important thing and be sure to include the year. If you know where your wedding is going to be held, you could also add the name of the venue and town but it may be best not to add the time at this stage, just in case this changes.

Also don't forget to add 'formal invitation to follow' as some guests may think it is a wedding invitation – you can never make things too clear! If your wedding is oversees don't forget to add travel information so your family and friends can do their research.
Here's an example:
Nicola and James
Are getting married On
Friday 19th September 2014
At The Manor Hotel, Bridgnorth

Please save the date
We'd love you to join us!

Formal invitation to follow
Some handy tips...


Send save the dates in the lead up to Christmas – save yourself a few pounds and some time by popping them in with your Christmas cards.


You only need to send one save the date card per couple or household; you don't need to send one per person.


Hold onto guests names and addresses, you'll need them again for your invitations and later your thank you cards.