Sascha & Wen's Santorini Post-Wedding Shoot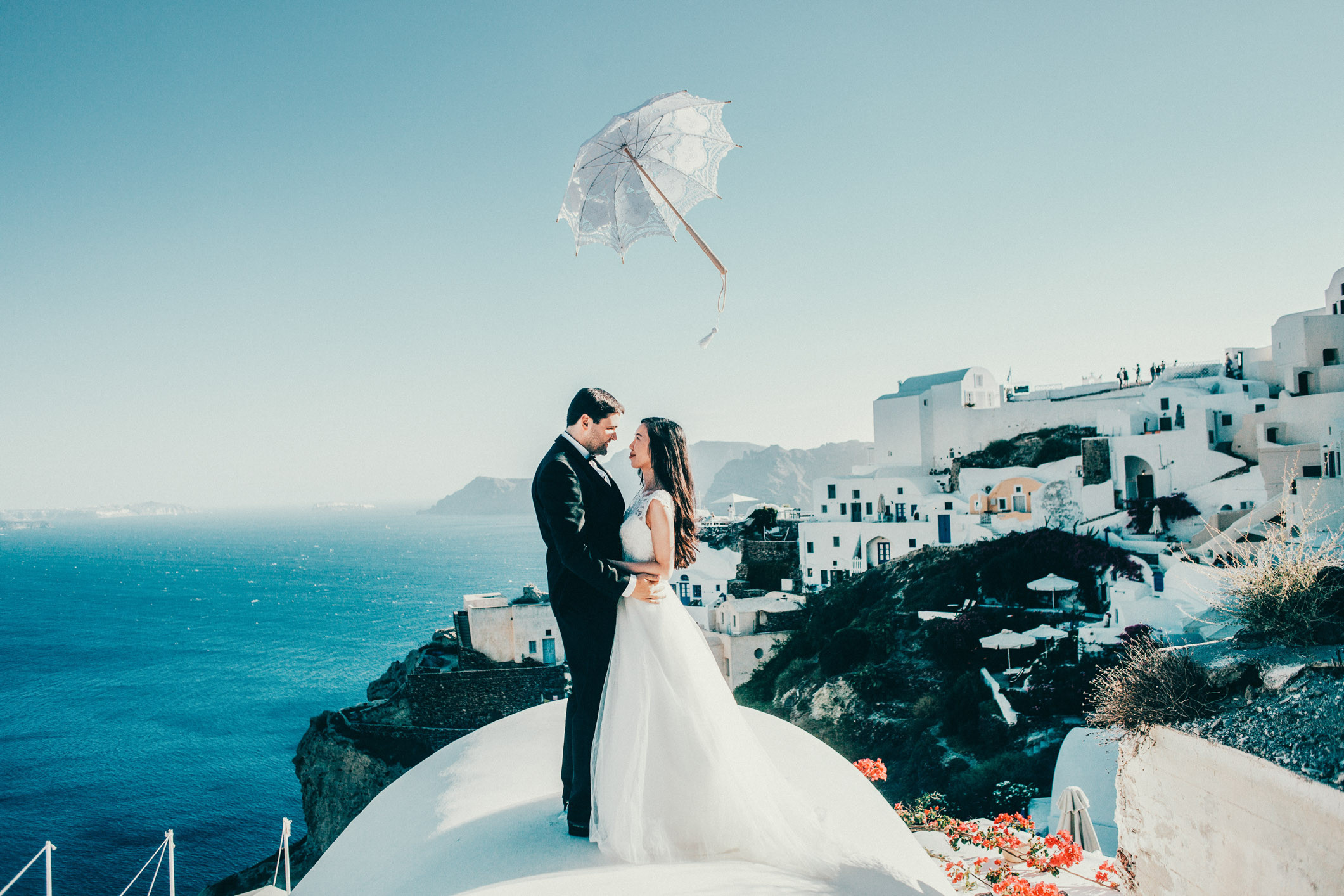 Given the amount of time, emotion and money often invested into your wedding dress or suit, isn't it a great shame that you'll probably only wear it for one day? Given the chance dress up again, in a different setting, and take some more photos, wouldn't you do it?
Sascha and Wen did just that. Following a romantic wedding in Vienna, Sascha and Wen chose picturesque Santorini for their honeymoon, and used the opportunity to have an additional wedding photo shoot in their wedding clothes.
Having a post-wedding shoot is the perfect opportunity to capture some more dramatic shots, without the added pressures of having all your guests watching nearby, or waiting for you back at the reception. A post-wedding shoot gives you time with your photographer to really get creative, relax in front of the camera and produce some show-stopping artistic shots which may be very different to those caught on your wedding day.
Having a shoot on your honeymoon is a fantastic idea (so long as the dress fits into your luggage!) as you're likely to be in a picturesque setting, and still feeling that warm, newlywed glow that translates so beautifully in photographs.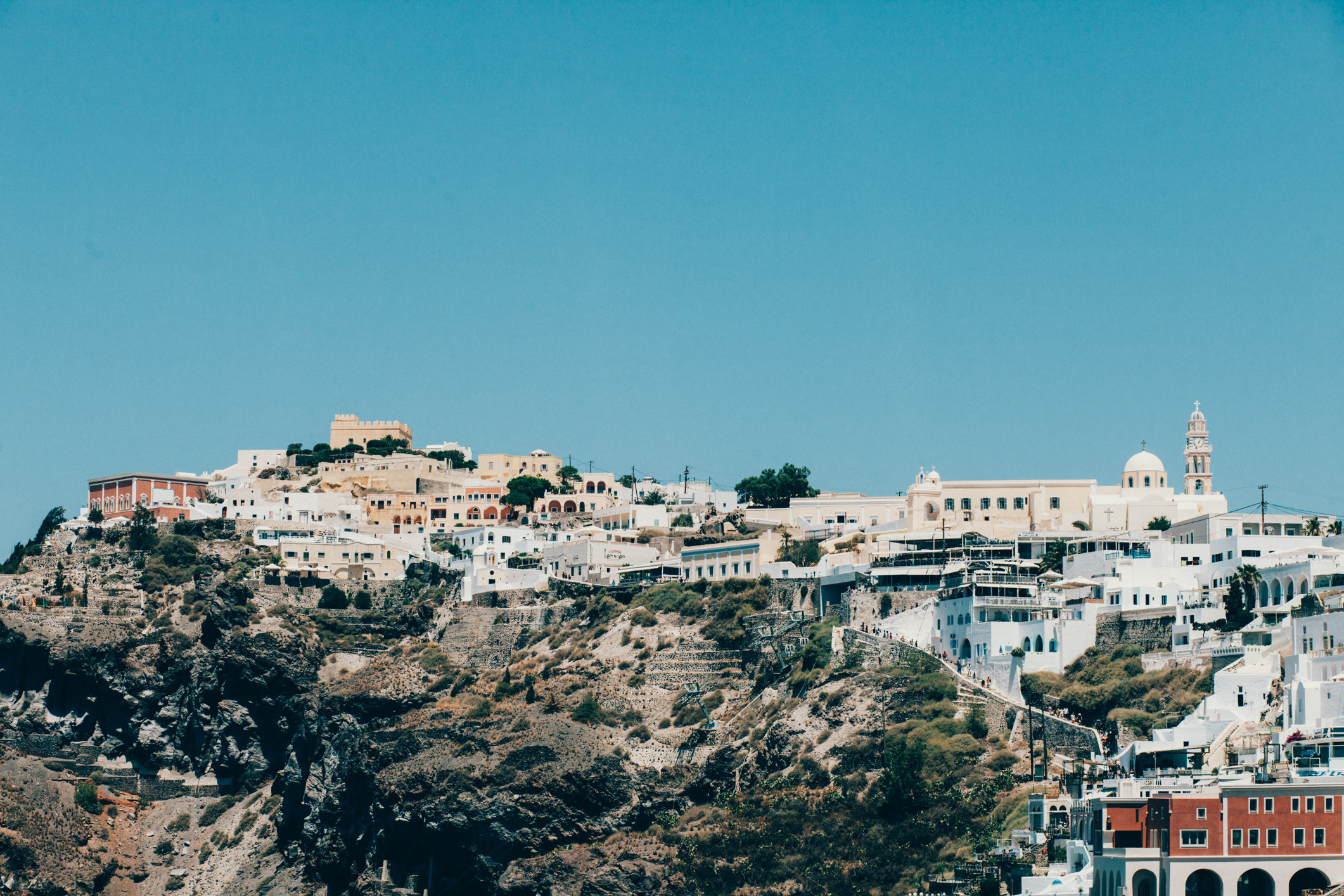 Photographer George Elianos (Elianos Photography) is London based but frequently shoots destination weddings and elopements, so was the perfect choice for this couple, and having worked in Santorini before, he certainly knew the best spots to capture some jaw-dropping shots!
Would you consider a post wedding shoot? Or perhaps these beautiful shots might even persuage you towards a destination wedding?