Lauren & Graham's Rustic Winter Wedding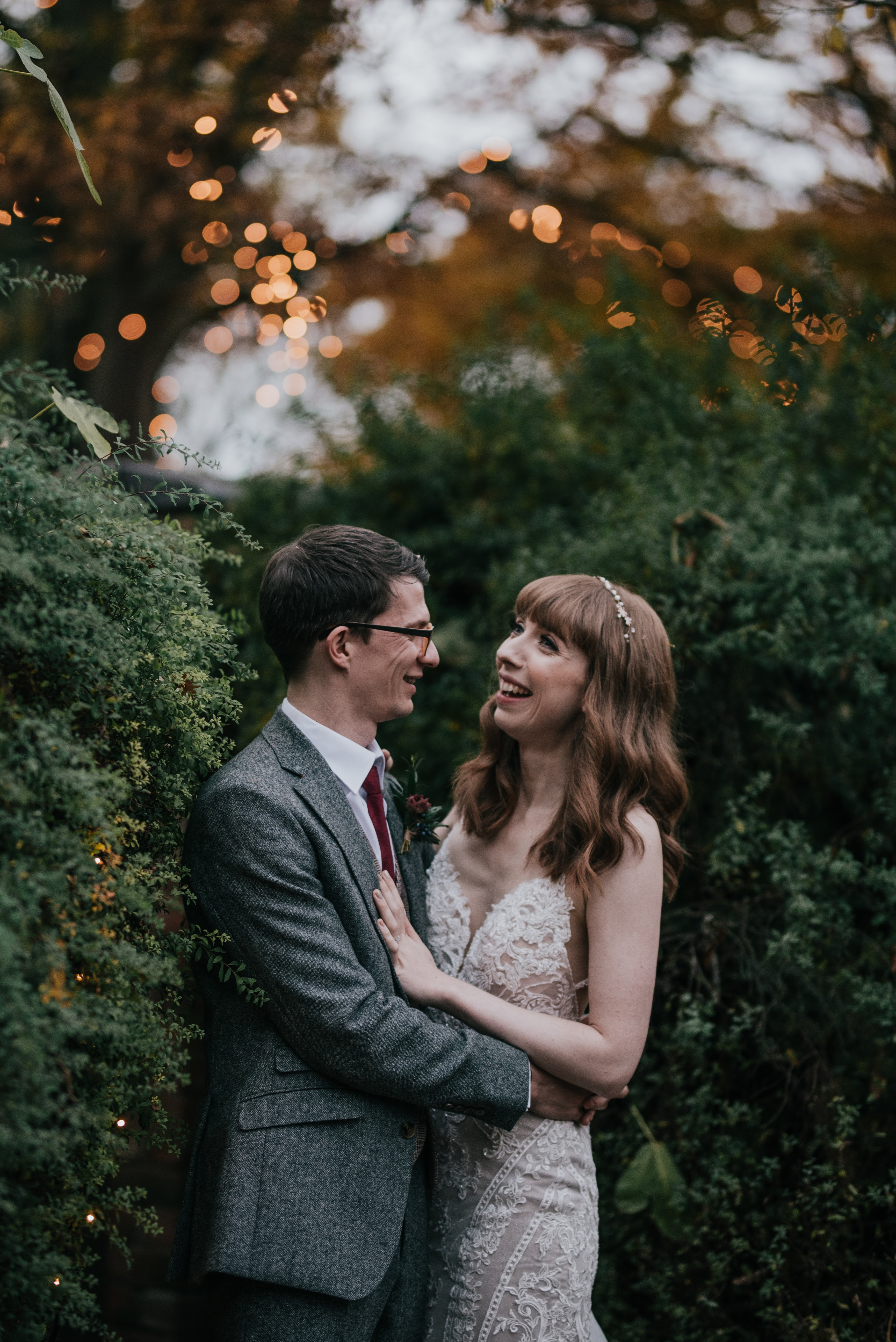 We're thrilled to bring you the gorgeous wedding of Lauren and Graham Mansfield last month at the fabulous Dodmoor House, expertly captured by Emma McNair Photography. The proposal story is particularly cute!
How did you meet?
We met through mutual friends over 10 years ago, found out we worked literally over the road from each other and so used to meet regularly for lunch. As time went on we drifted apart, but then in 2016 got back in touch and the rest, as they say, is history :)
What was the proposal like!?
A bit of a long story, but hopefully worth it! In the build up to Lauren's 30th birthday, I decided to buy her 30 gifts and give her one a day leading up to her birthday. With each present came a tag, with a little note on it (this is important later).
On the day of her actual birthday, we were staying in The Grand Hotel in Brighton. It was somewhere Lauren had always wanted to go, and Brighton was special to us as it was where I lived when we got back in touch, so there were plenty of weekends spent on the coast! I had asked Lauren to keep and bring all of the tags from all the 29 gifts so far.
After breakfast, we returned to the room and I gave her the final tag, but with no present attached. I asked her to lay the tags out in order, and turn them over to the notes showed. I then asked her to read the first letter of every tag, which spelled out "Lauren Amy Burnage Will you Marry Me?" (very lucky that all came to 30 letters!) at which point I got down on one knee, holding the ring box open.
We currently have all the tags in order framed in our house, with a picture of the engagement ring.
It was one of the hardest things I've ever had to pull off but totally worth it!
What was your vision for the day? Did you have a theme?
The theme was just rustic / country / winter style wedding. Lots of reds and green foliage, and keeping it relatively simple. We wanted a relaxed day, where people could just come and enjoy it all (including us!). In the evening we wanted it to have a cosy feel, and the two barns, with the fairy lights and all the little touches, really made it perfect.
Tell us about your outfits!
For the groomsmen outfits, it all started with Instagram… I started following some local wedding suit providers and one day saw a new waistcoat they got in. I sent it to my best man and just said "I need it." Went to look at it and essentially built the suit around it! The best man and my father / father in law had the same suits, but different colour of the waistcoat. I wanted my version all to myself! Finishing touch of tie and pocket square in the same red as the bridesmaids dresses.
For the bride, all it took was one trip! Went to Serendipity Brides in Northampton. The first dress was ultimately the winner! Despite going through a further 7 dresses, Lauren couldn't get over the first dress and how lovely it was. It made her feel like a real princess. Plus, it was a dress like no other she had seen (a comment echoed by a lot of people on the day) - so clearly made the right choice!
What did you feed your guests?
Food was done by Lemon Zest (and it was brilliant!) Had some delicious canapes (Salmon and cream cheese bagel, tortilla with salsa and guacamole, mini cheeseburger) then the meal consisted of 3 courses - a starter of potato rosti and parma ham, main was beef brisket with mash and seasonal veg ("the best beef I've ever had" - one of our guests), finished with a trio of desserts - lemon posset, brownie and a meringue. Every bite was amazing!
We had the sweet wall from Dodmoor Hire, which was met with GREAT enthusiasm by guests (particularly the kids!) - a great addition to the day. In the evening, Lemon Zest were serving pots of chips, which also went down brilliantly.
And not forgetting the cake! 3 tiers, victoria sponge, lemon curd, raspberry & white chocolate. Heaven.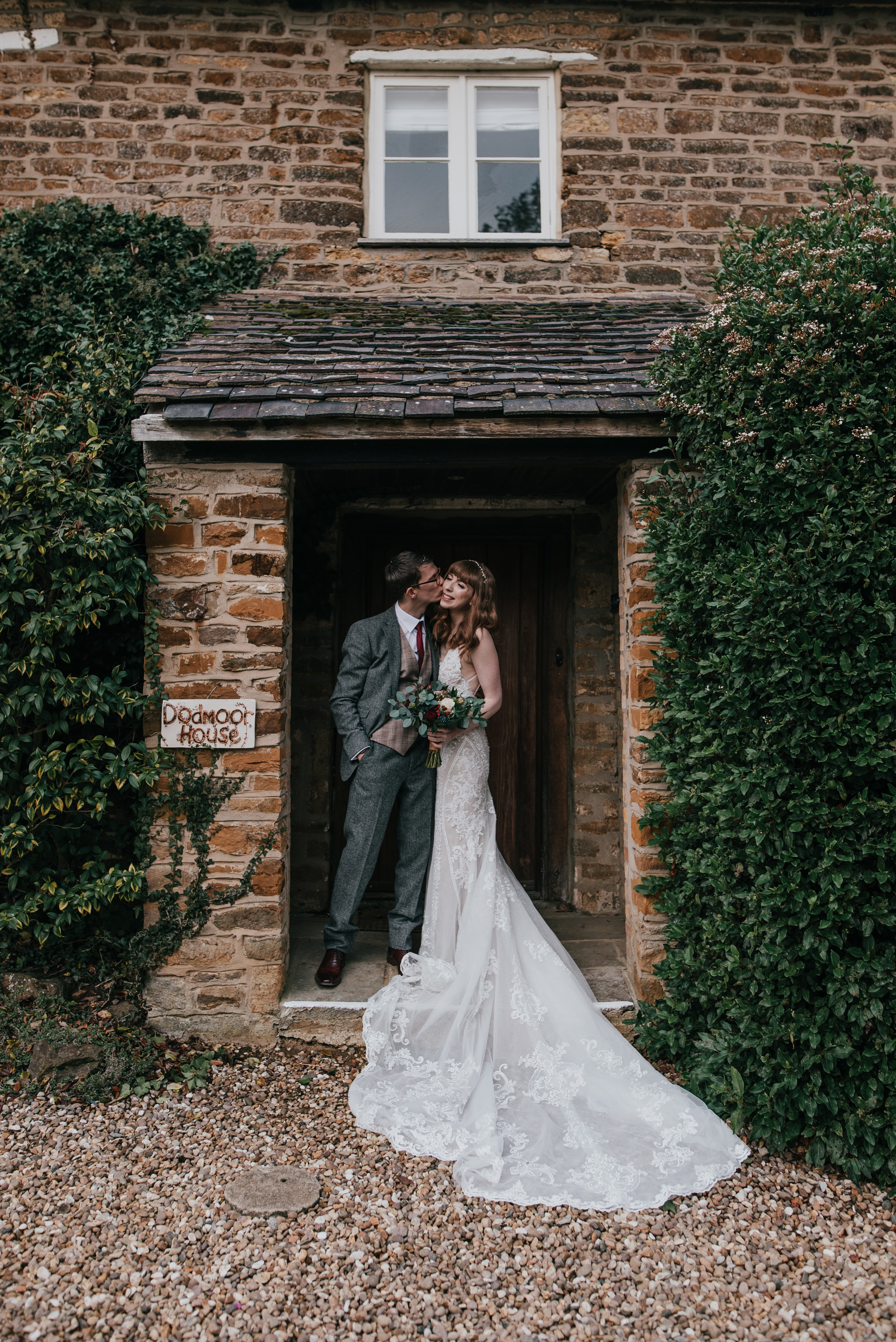 What was your favourite part of the day?
For me (the groom) the moment I saw Lauren walking down the aisle. From then, right the way through the ceremony I couldn't stop smiling! Either that or the AMAZING sparkler arch. It looked incredible and seemed to go down well with the guests!
For Lauren, very similar. Walking down the aisle with her dad was a special moment, and meeting me at the front and finally being able to do the vows after the long long wait because of Covid. In addition, during the meal being able to take in the beautiful venue and sit back and just appreciate having everyone there to celebrate with us.
What was the plan/idea that you felt really worked on the day?
Two words. Sparkler arch. Looked amazing, and for a couple that normally don't like the spotlight, was actually really enjoyable!
What entertainment did you put on?
We went with the Dodmoor "DIY DJ" which was great. All music we loved and wanted to dance to. Plus, got the guests involved by requesting songs on the invites, all helped to create the playlist for the dancing!
Where do you feel that your budget was really well spent?
The venue! And all the hire items. They made the place look fantastic, and who doesn't love a wall filled with doughnuts, popcorn and pick n mix?
What personal touches really made the wedding day reflect you as couple?
The music / DIY DJ I think really gave it some of 'our' personality. Plus a lot of the Dodmoor Hire items were right up our street, giving it the more relaxed, rustic theme we wanted. We made our table place name cards using small cards stuck to pine cones, which really went with our more rustic theme and was simple, but effective.
Tell us about any recommended suppliers you used and what you loved!
The only recommended supplier we used (not including Dodmoor Hire - which by the way is fantastic) was Lemon Zest for the catering. They are phenomenal! Food was incredible, service was incredible - just totally totally brilliant. They even adjusted the menu to suit a guest with a nut allergy, and similar to Dodmoor, were amazing through the whole Covid situation. Would highly recommend them.
And finally… If you could give one tip to other couples, what would it be?
Really try and just enjoy it. The day goes by so so quickly, and you will always be stopping talking to people or getting photos, or just trying to get to the dancefloor! Enjoy it all, take in as much as you can, because it's magical.