Coastal Wedding At The Gallivant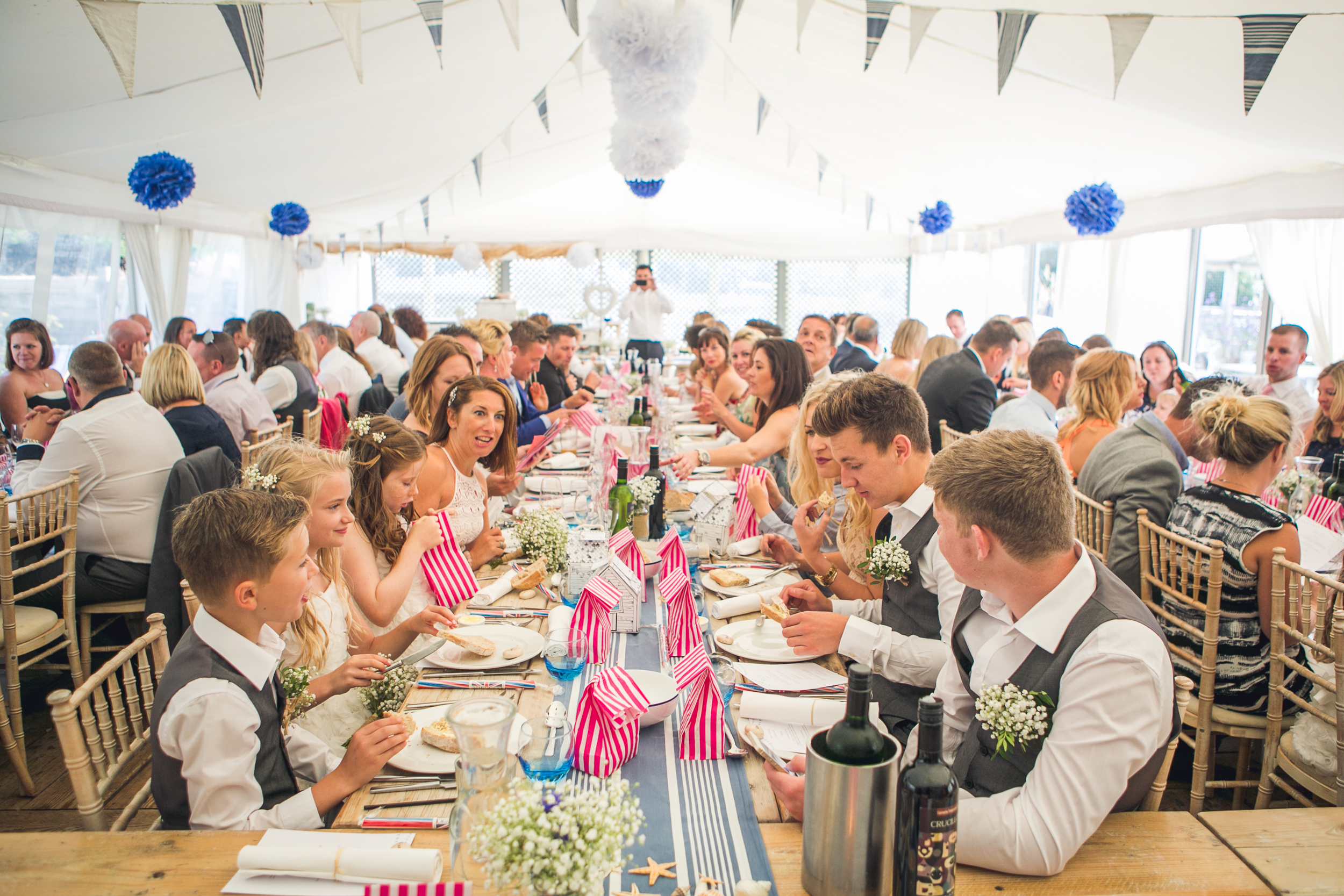 The bride's in flip flops, the beers are cold and the beach is drenched in sun. You'd be forgiven for thinking that this wedding is fresh off the gold coast! In actual fact, my friends, this is Terri and Si's wedding on the beautiful Camber sands in East Sussex! 'A beach wedding in England?!' I hear you cry. At The Gallivant, all of this is possible...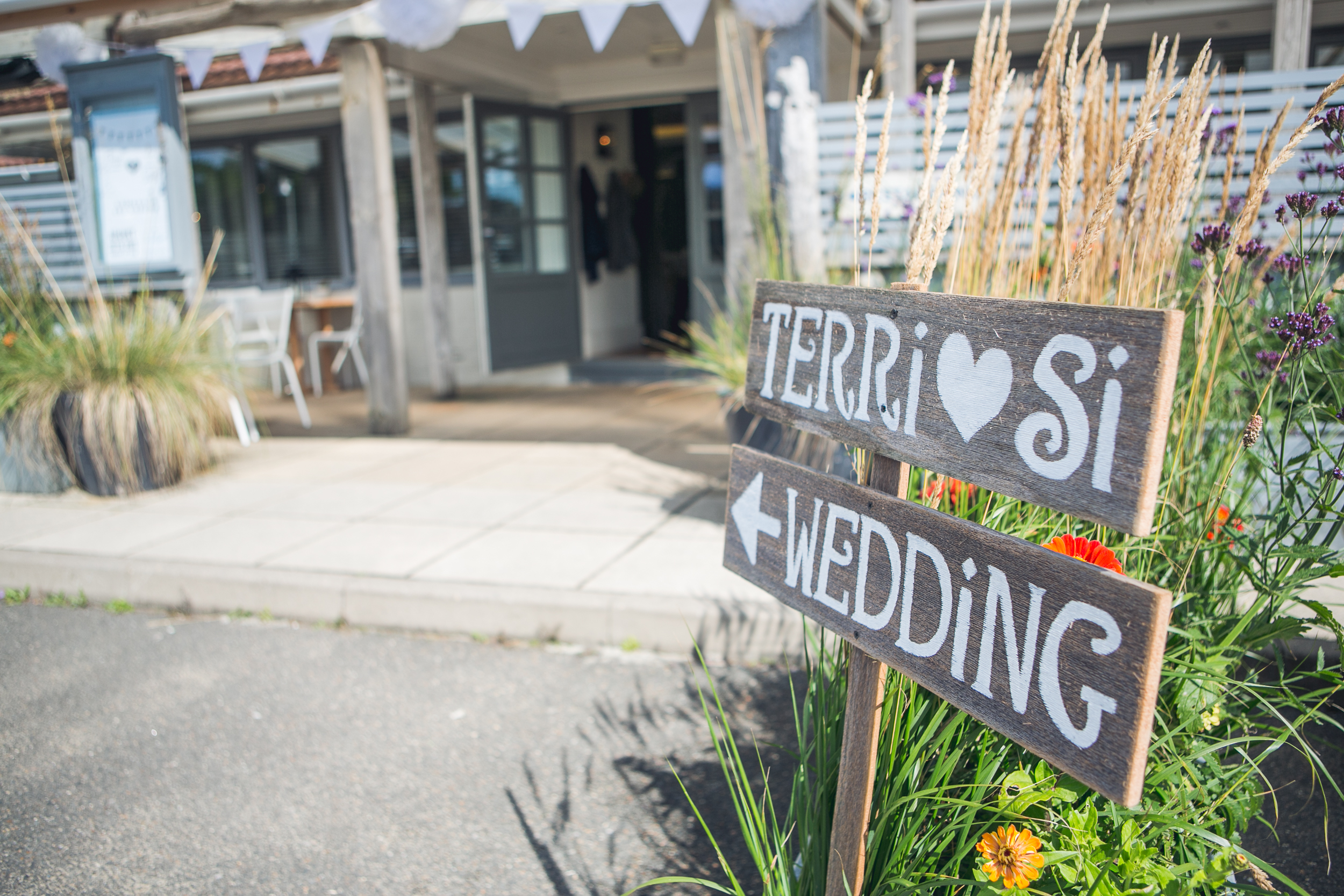 "When discussing where to get married, we said our ideal wedding would be on a beach all day, a big BBQ on the go with beers and cocktails and everyone we love around us. We wanted a relaxed day with a fun but social atmosphere - a real celebration and for all our friends and family to have a great day together.
Of course to have this you need the weather and we weren't prepared to have the wedding abroad as not everyone we would want there would be able to come. We also wanted somewhere we can visit whenever we want to re-live our memories. So the next best thing - The Gallivant.
We knew we couldn't guarantee the weather by having a beach wedding in the UK so we wanted a venue that had the relaxed atmosphere but also perfectly styled at the same time and that if we had the slightest chance of the sun coming out then somewhere we could grab some stolen moments on the beach.
When we pulled up at The Gallivant we were sold almost immediately and then as soon as Diana Pereira came out and greeted us we both looked at each other and knew this was the perfect location. We discussed everything over lunch outside in the warm air and it was clear from the start we could trust Diana to help us make our dream come true. It was the first and only venue we saw.
So the big day arrived and the sun shone and The Gallivant delivered by giving us our Beers, Cocktails and Canapés on the beach. Diana and our Master of Ceremonies Richard Shaw without a doubt contributed to everything being perfect. All the staff worked extremely hard and nothing was too much trouble. Our sharing platters were amazing and unique and the bacon butties in the evening went down a treat!
The beach wedding needed some beach attire. Simon opted for a more relaxed outfit of trousers, shirt and a waistcoat from Hugo Boss - no tie or jacket needed. Simon's Dad, Best Man and our Sons also wore the same. Terri's dress was a beautiful white gown by Victoria Beckham. Very minimalistic but fitted perfectly with the venue. Hardly any accessories were needed as the dress truly spoke for itself. The bridesmaids were also in white. The fresh flowers in all their hair, styled by Kent Bridal Hair, tied in perfectly.
There were so many "favourites" of the day. From seeing our Children dressed up looking amazing to just sitting and watching, observing everyone laughing and having a great time. Simon says his favourite part was when he first saw Terri once she had walked down the aisle - "Wow!".
We just feel so blessed that we had our perfect day. We couldn't have asked for more - the most amazing Venue and a day with all our favourite people in the world full of lots of love and laughter, and even the sun shone for us. What a great way to start married life."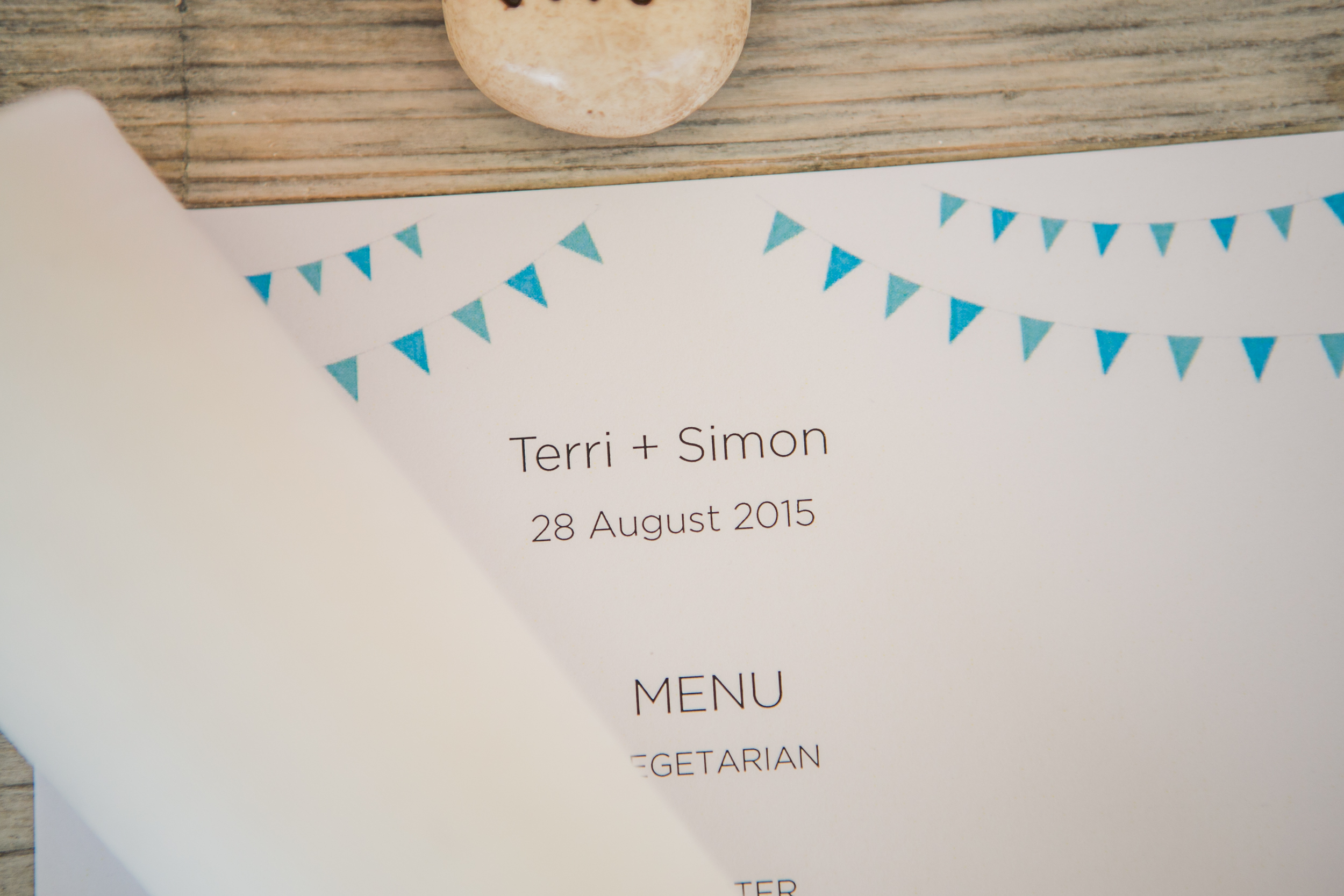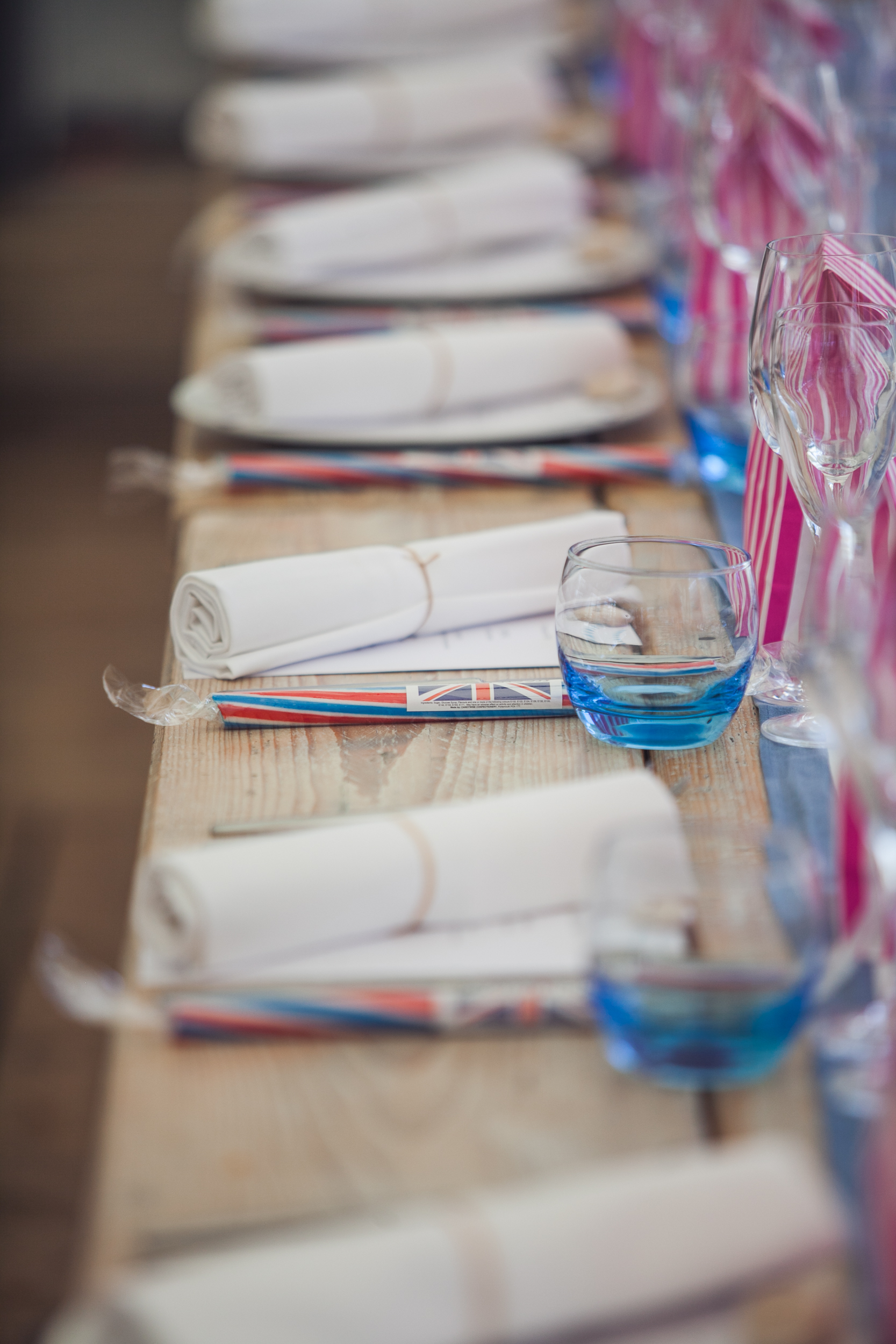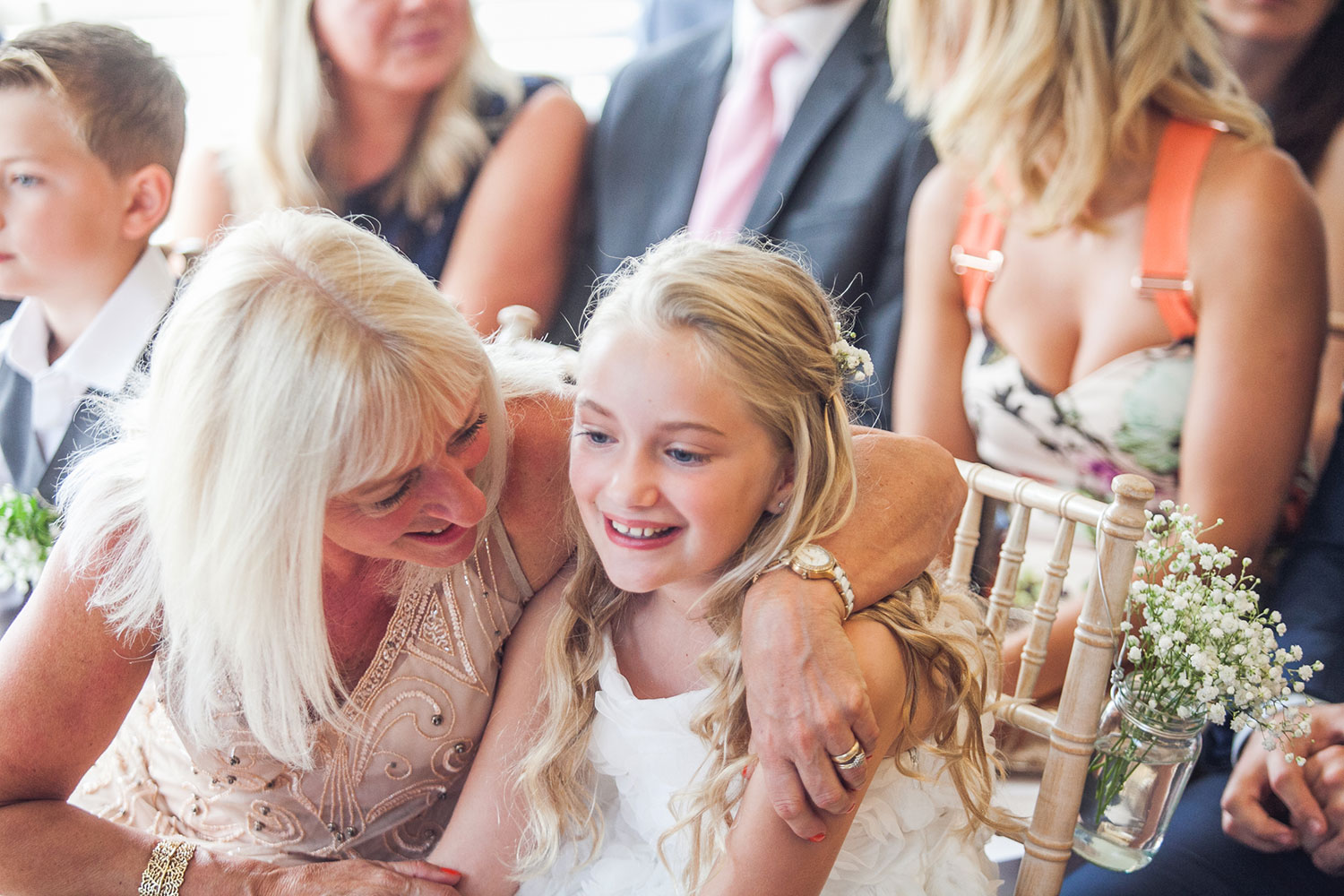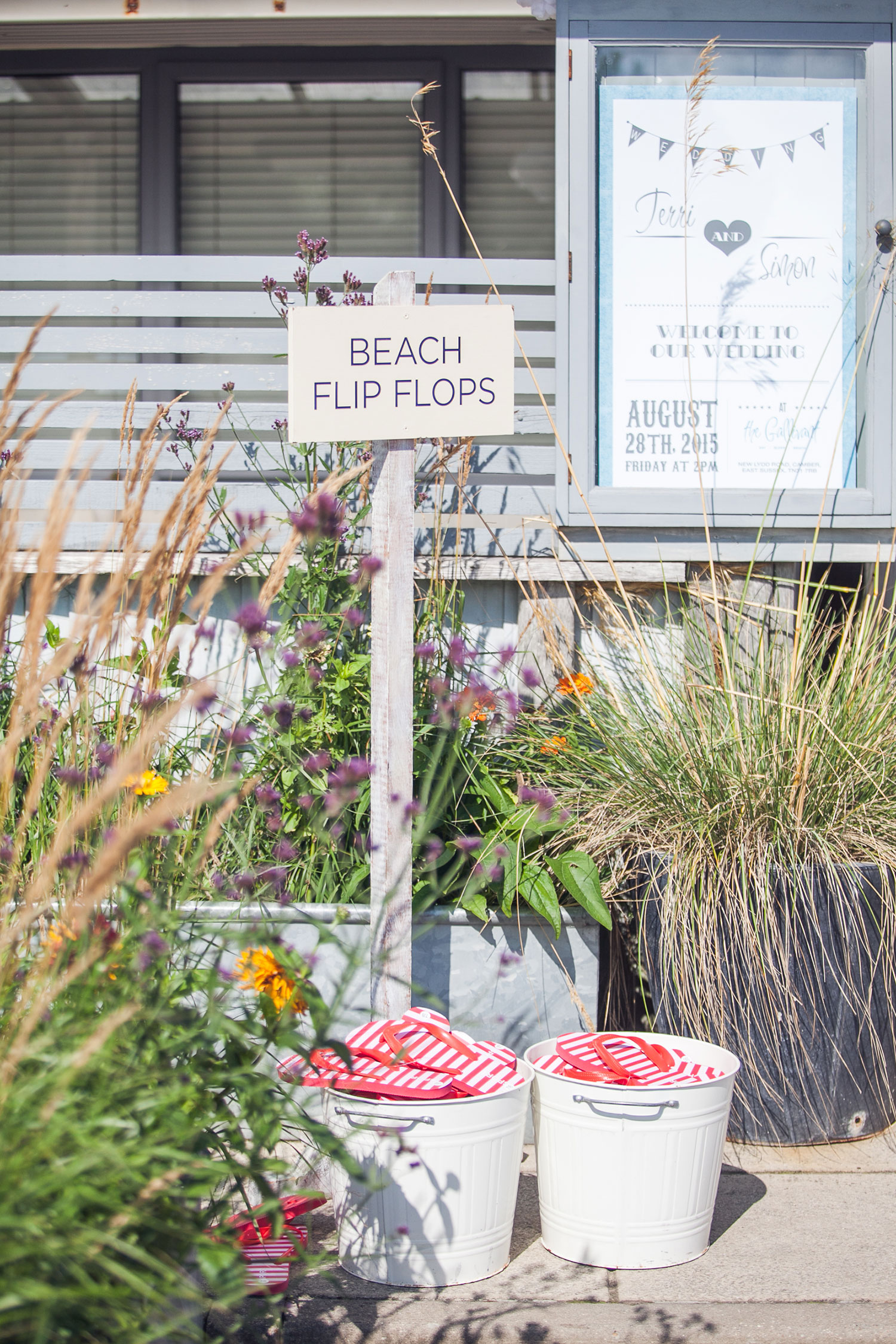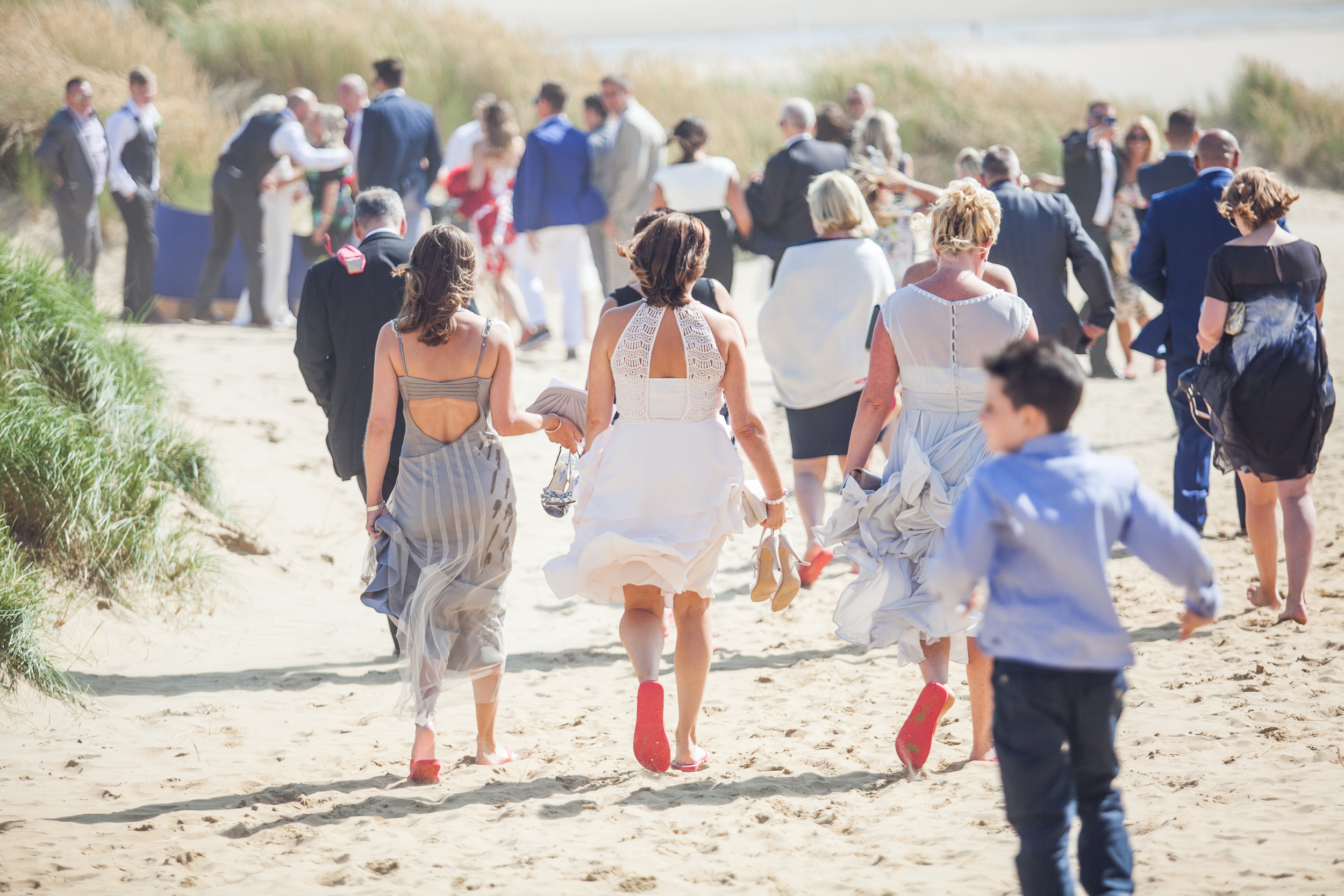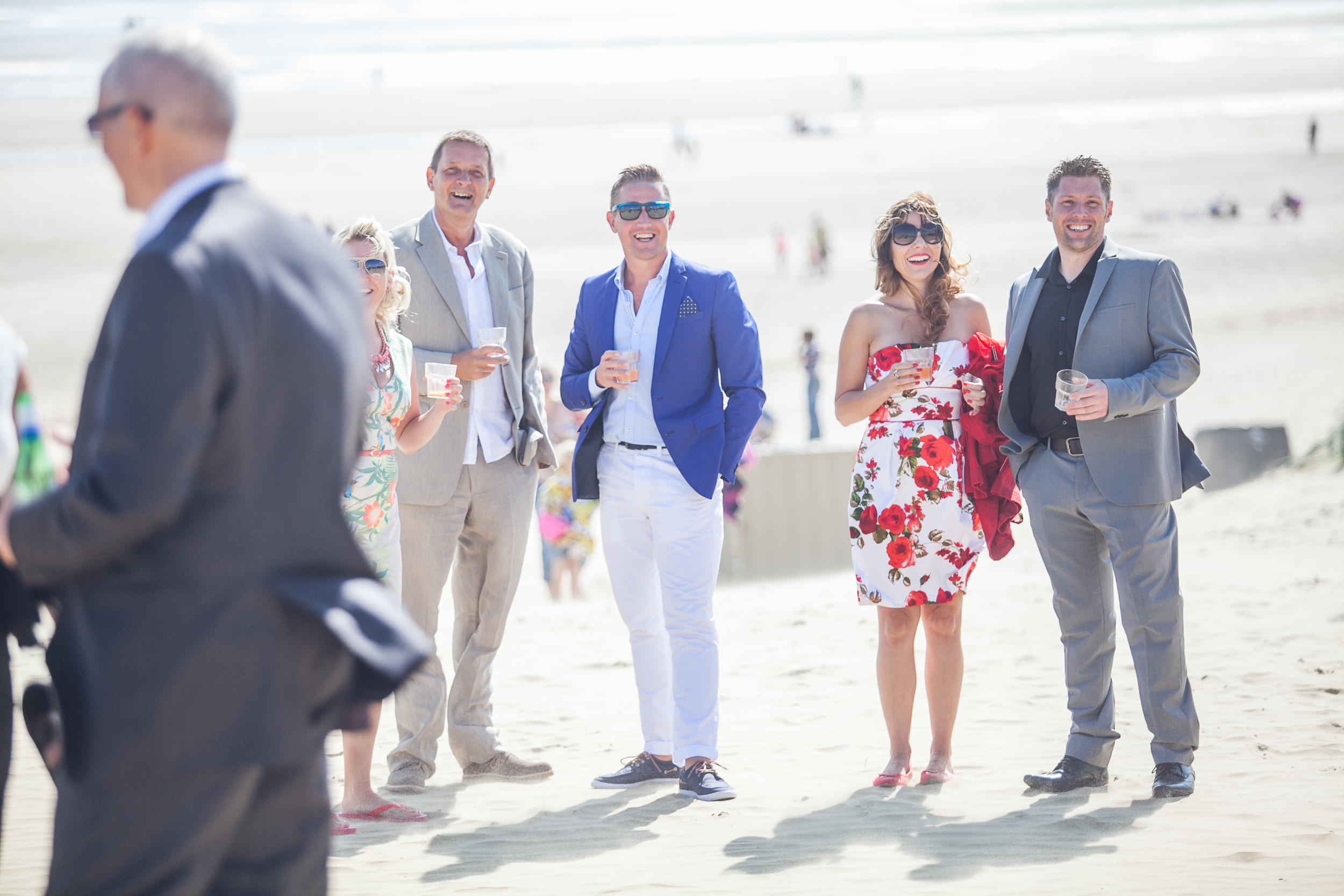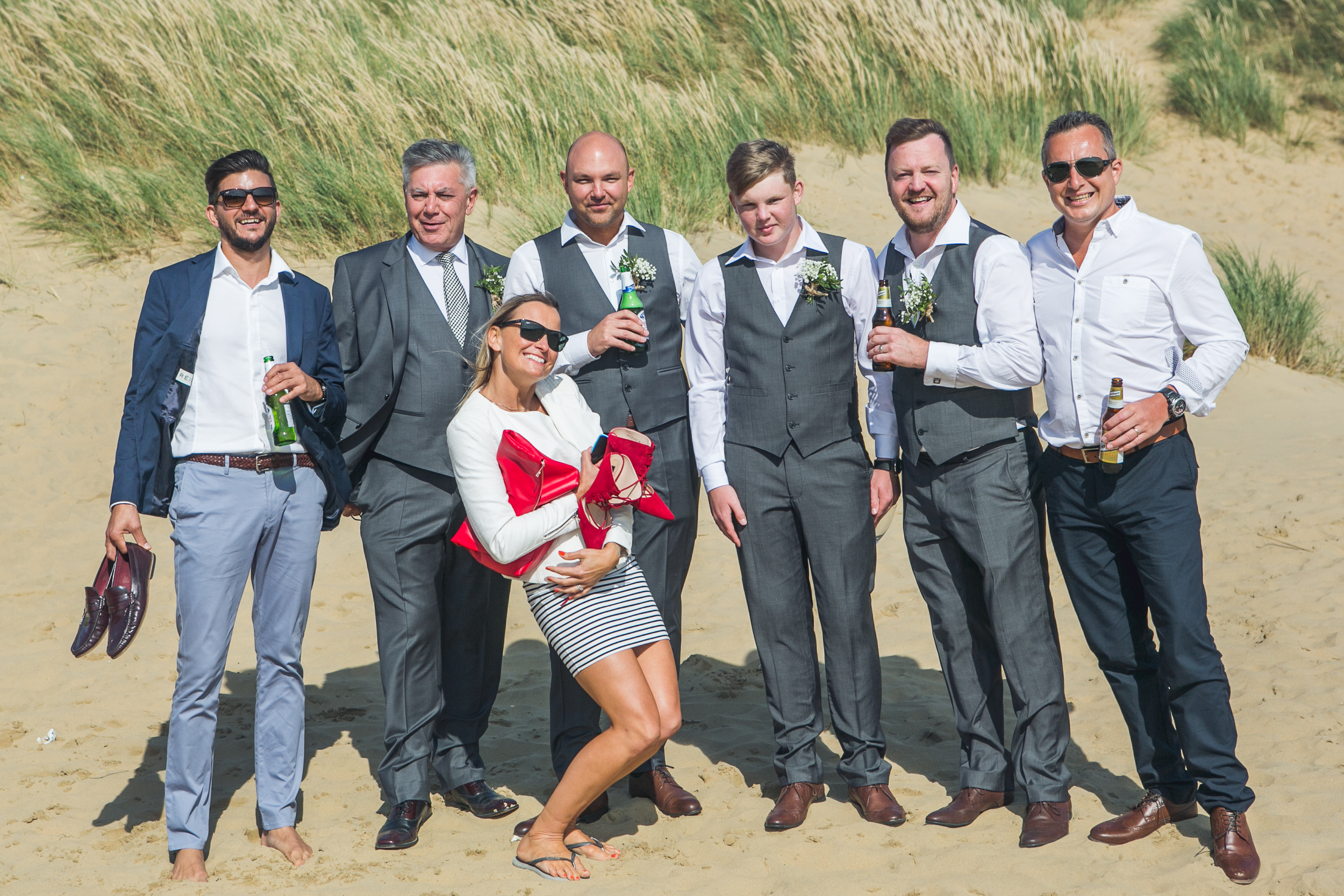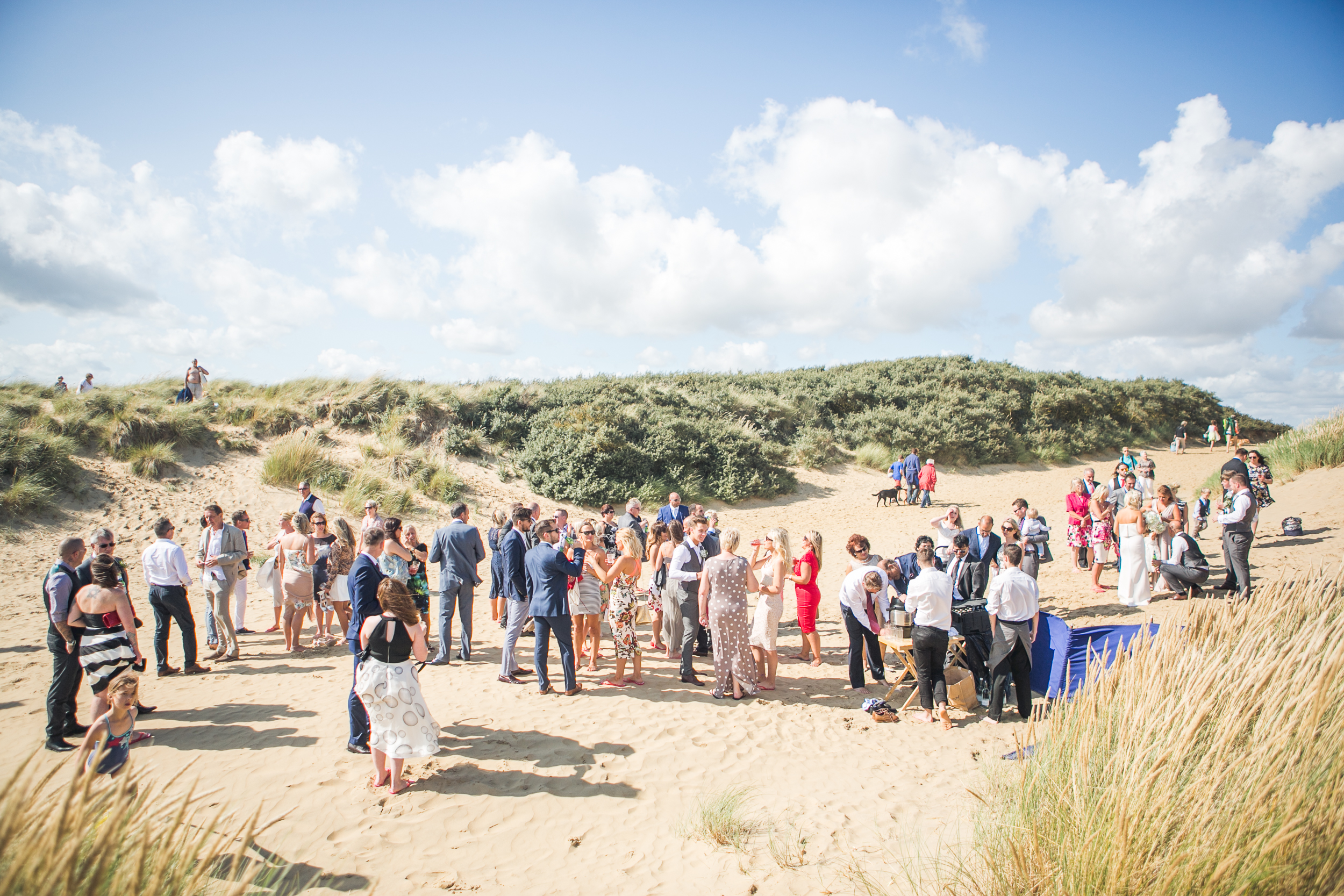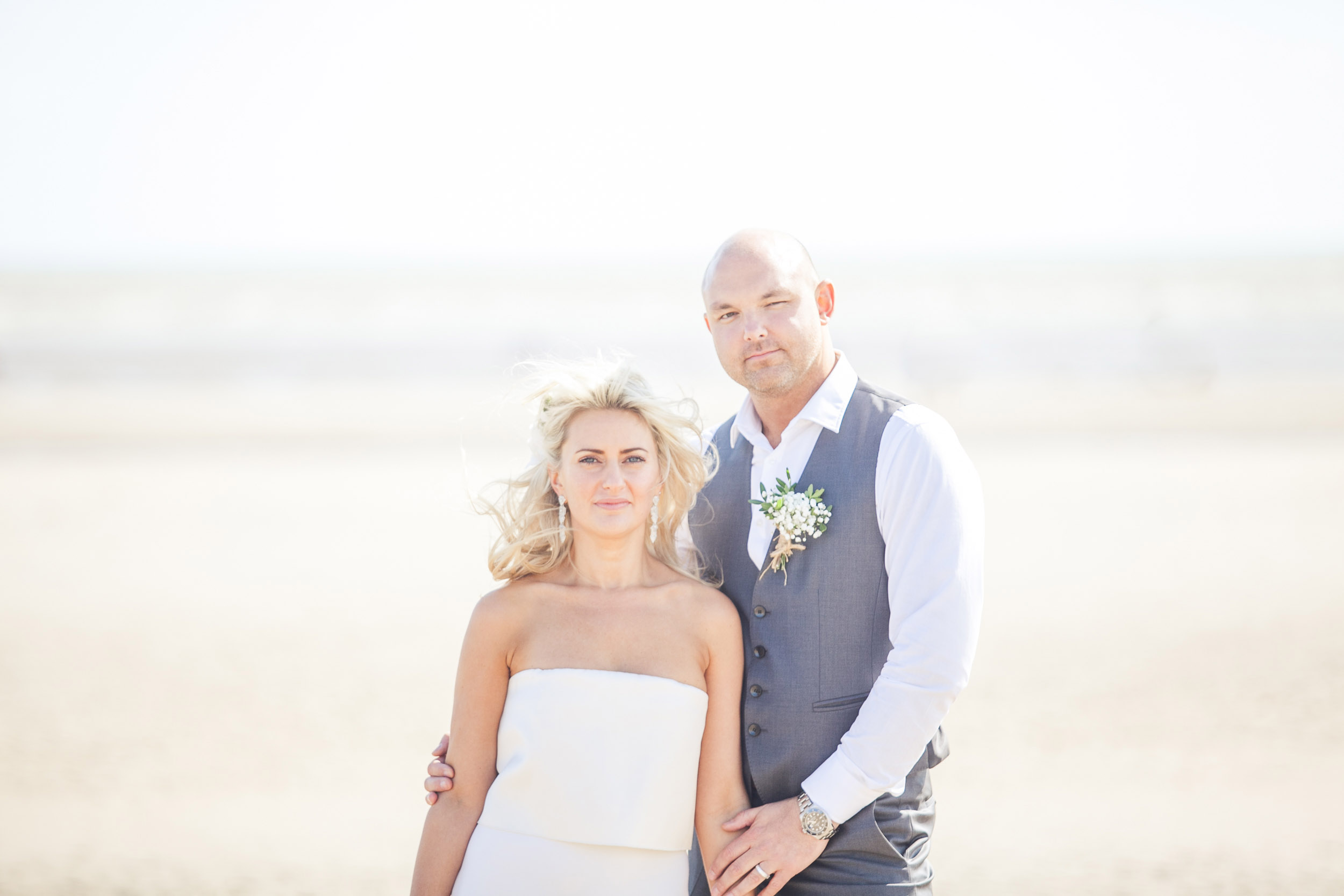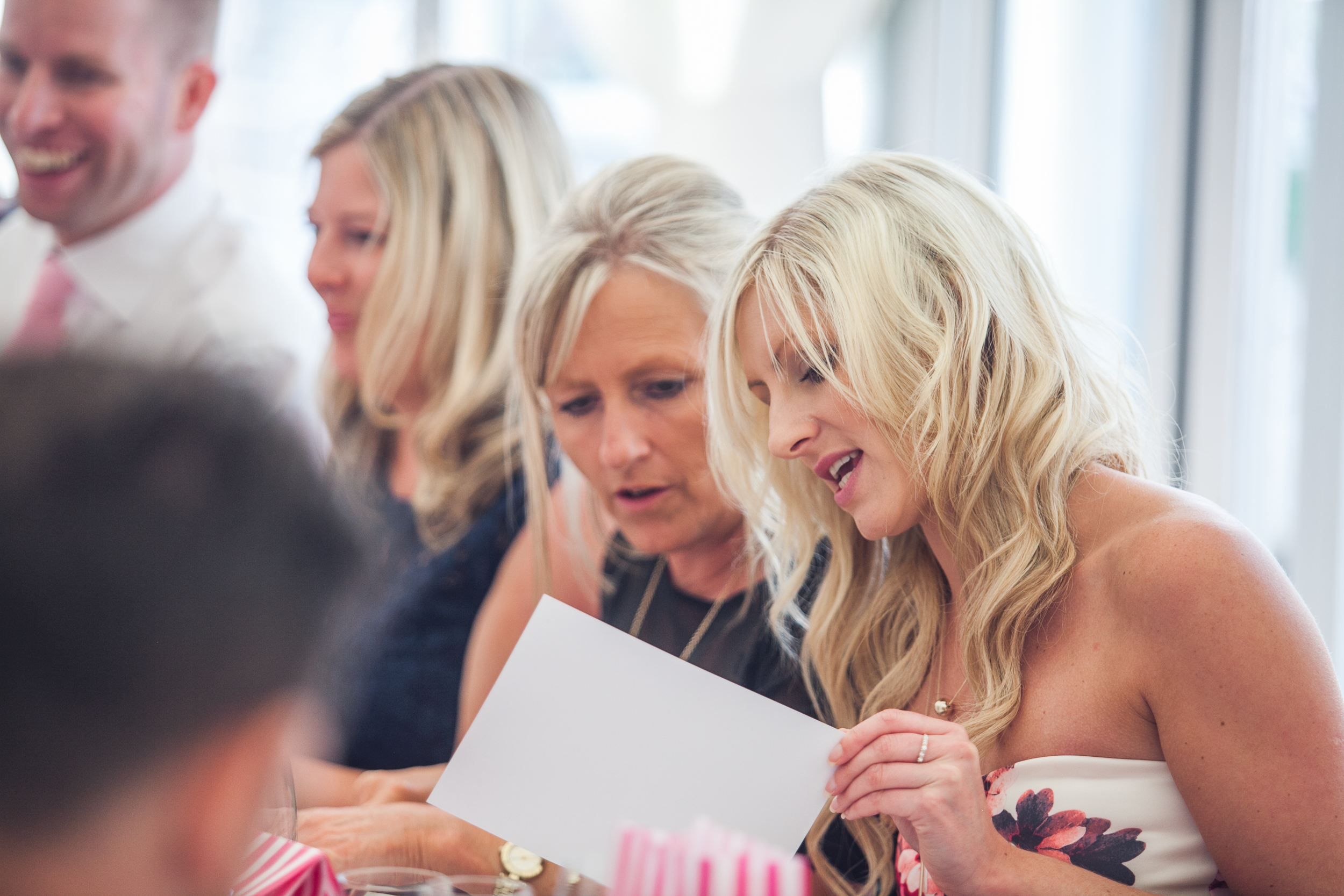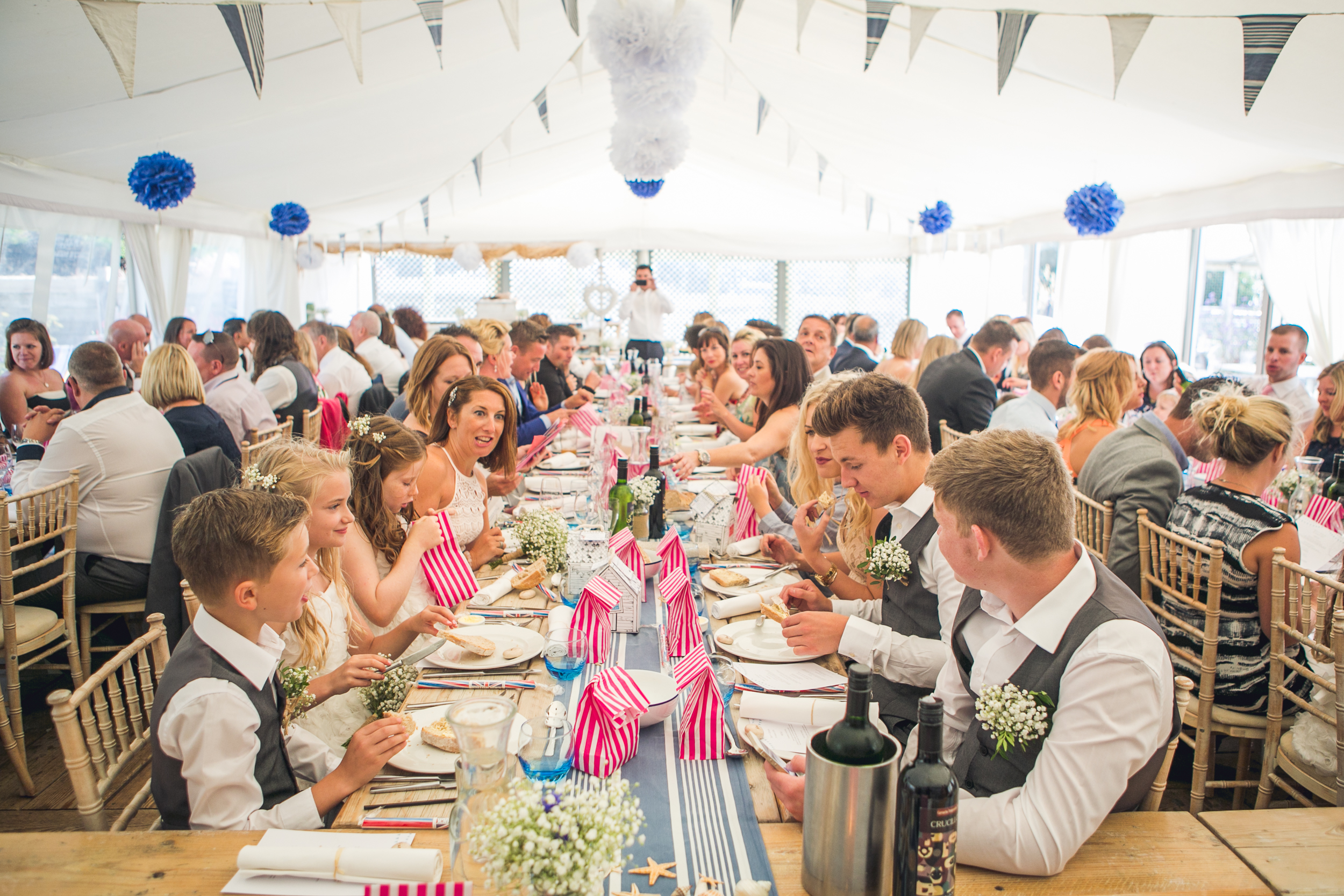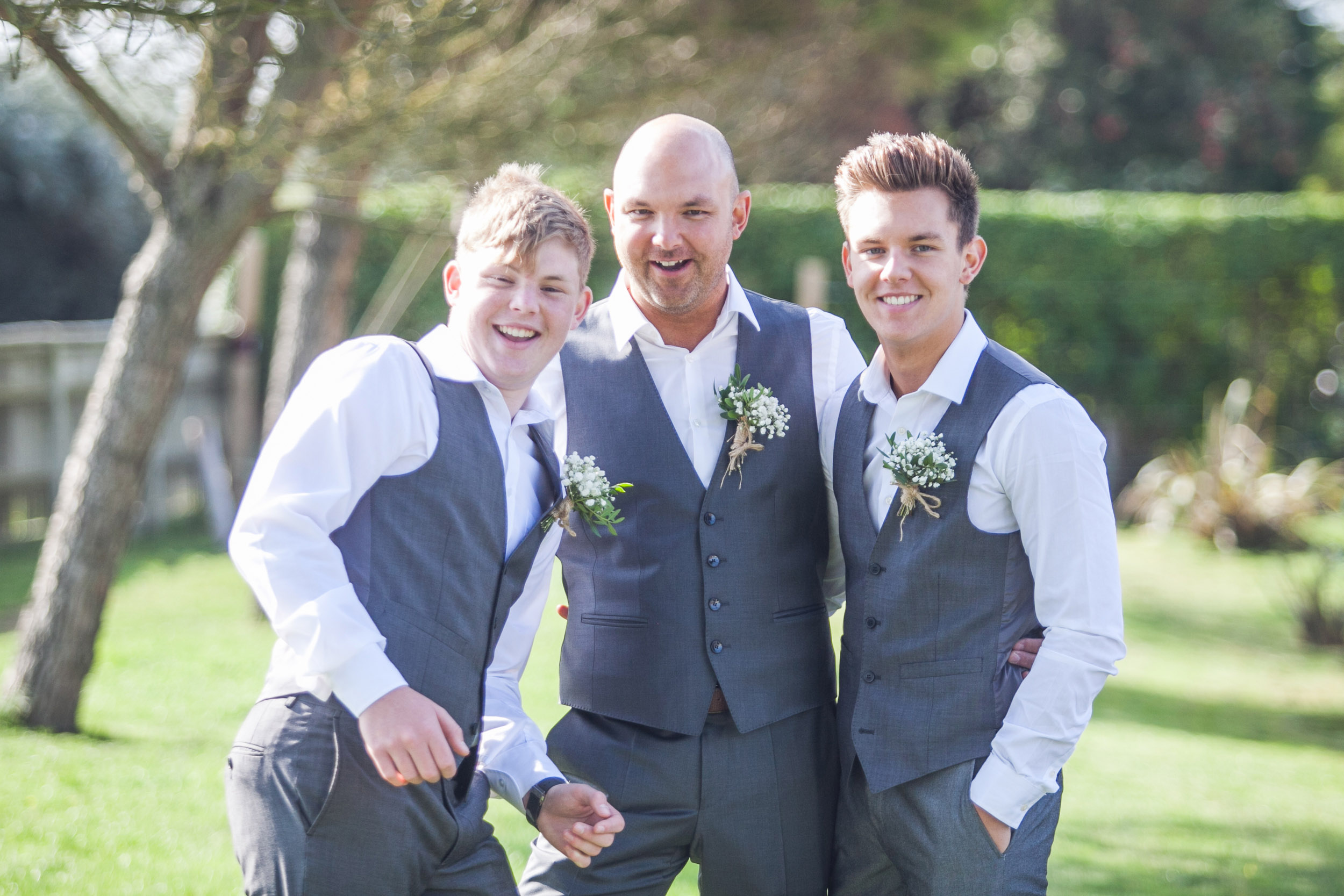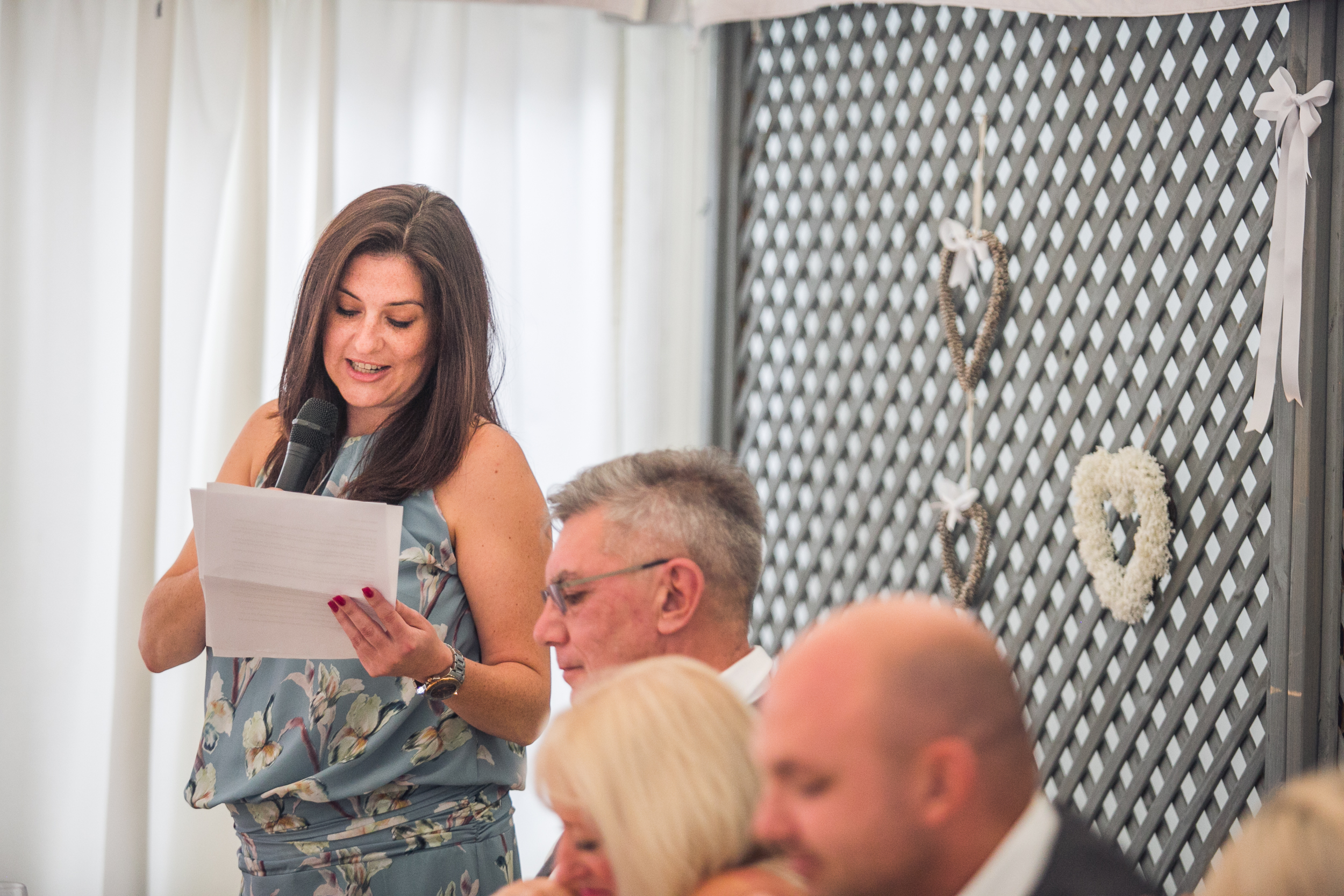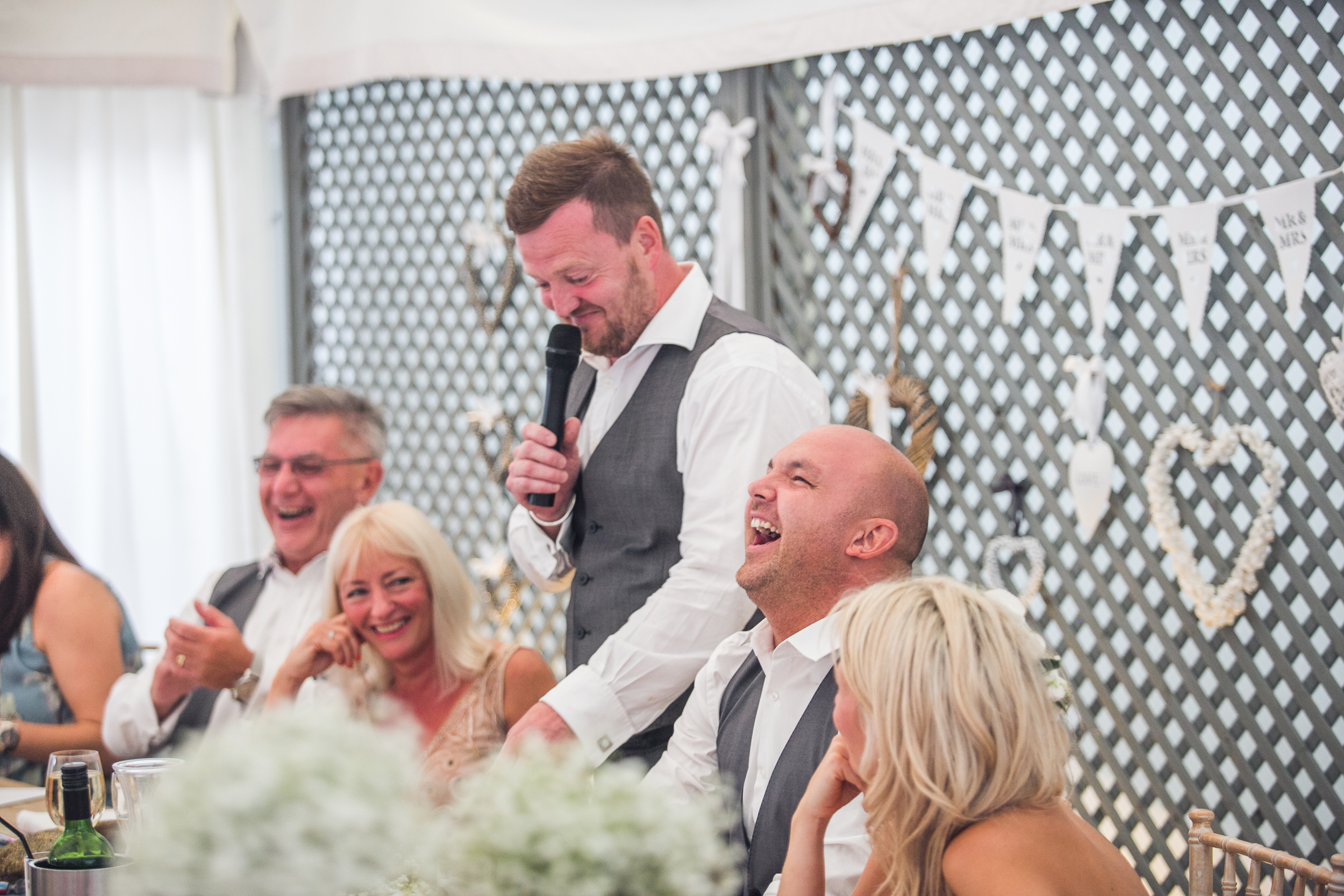 Venue: The Gallivant
Photographer: David Long