Beth & Craig | The Barn At Upcote Wedding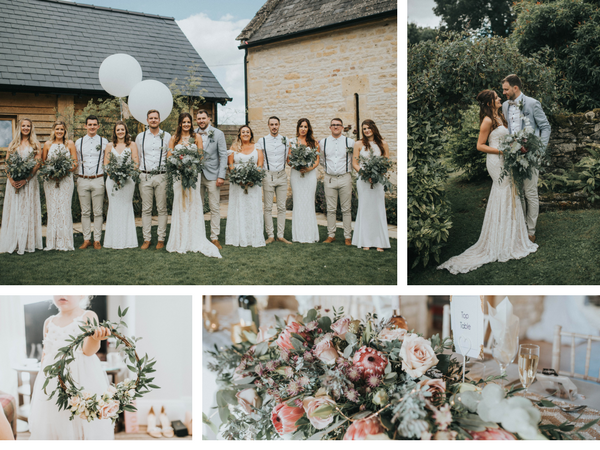 Beth and Craig got married at the gorgeous Cotswold wedding venue, The Barn at Upcote, in September 2017. The day had the most beautiful, neutral colour palette, and was full of stylish and elegant touches.
At just 15 minutes outside of Cheltenham, The Barn at Upcote is perfectly located to enjoy panoramic views across the Cotswold's rolling hills, but be conveniently close to transport links and accommodation. The central 'quad' between the barns and outbuildings makes the perfect spot to soak up the ambience and enjoy a celebratory glass of champagne, whilst the barn and buildings themself offer a versatile and flexible canvas on which Beth and Craig were able to create their perfect day.
Tell us what inspired your day, did you have a theme?
"When starting out with the wedding planning we knew we wanted a relaxed wedding; informal and untraditional. We both knew we didn't want a church wedding but we liked the idea of a mini festival with reception drinks outside and plenty of entertainment. The main focus for us was to entertain our guests. Coming from Manchester meant that all of our guests had a bit of a drive, so we wanted to make sure everyone had an amazing day with no expense spared on entertainment and fizz of course! I wanted a boho style wedding with lots of white and green flowers and no colour theme. I never really liked the idea of everything matching and that was reflected in the bridesmaid dresses."
What about your outfits? How did you choose them?
"For my outfit I knew I didn't want a traditional big fluffy white dress. I also really hated the material of most dresses – it just wasn't me. I finally sourced a designer I loved and then found a local stockist who didn't actually stock the dress, but were able to get a sample in for me. After just one try on I knew it was for me. My dress was the Watters Wtoo Betty dress. It felt more like a gown to a ball rather than a wedding dress, you could get away with wearing it again. I had six bridesmaids and I knew I wanted them all in white. The girls were given free rein on their choice of dress as long as it was white and long. I wanted the girls to be comfortable, feel gorgeous and wear a dress they could wear again. They all chose individual dresses picked from the high street. The boys outfits were top to toe in Zara. We didn't want formal suits and so instead we opted for beige Chinos, a casual white shirt with a bow tie and Braces. Craig had a Light Blue Jacket to make him stand out from the rest of the boys. I got the Bow Ties from a boutique online."
We thought your flowers were simple but made a big impact. How did you choose them?
"For my Flowers I didn't want to spend endless amounts of money on flowers that to me just get wasted after the wedding. I opted for 6 Foliage bouquets for my bridesmaids all made from Eucalyptus. I had a 'Huge' foliage bouquet with some tropical flowers. Beth at Go Wild flowers double and triple checked I meant 'Huge' and I did. I was amazed on the day just how beautiful it was. I've since dried it out as I wanted it to last forever! We had eucalyptus runners on the long trestle tables in the barn. Beth at Go Wild really excelled in everything I asked for. She was amazing and truly bonkers when I met her. A real genuine lovely person."
The photos are beautiful, how did you choose your photographer?
"I always knew if I ever got married I would use a photographer who is local to me as she had photographed a couple of my friends' weddings and I had loved her casual relaxed vibe. Kerry Diamond From Glossop photographed the day and she was a pleasure to have around. You spend a lot of time with your photographer on your wedding day but she made it very comfortable and enjoyable for us both – we all had such a laugh. The videographer came from the Lake district and was also amazing. The four of us snook out prior to the wedding breakfast and then just again before the sun went down. Some of my funniest memories from the day were with these two ladies. Especially when Craig was chasing chickens! When the photographs and video came back we were speechless with both."
What were your highlights from the day?
"My favourite moment from the day was probably Craig's speech. I was so nervous and I know he was too, especially when he decided to bin the script at the last minute and just make everyone laugh. I loved how relaxed the day was. We had a guitarist, Alex Early, play during our reception drinks and he was amazing! We had two first dances, one to a funky house Saxaphone version of Klingande Jubel because it's one of my favourite summer songs. All my bridesmaids jumped in to dance with us and this was absolutely one of my favourite moments. Craig then picked a really soppy first dance song which I Ioved - "The Book of Love' by Gavin James. When he first played it to me as an option I got really embarrassed because it was so soppy but when I hear it now it definitely reminds me of our magical day!"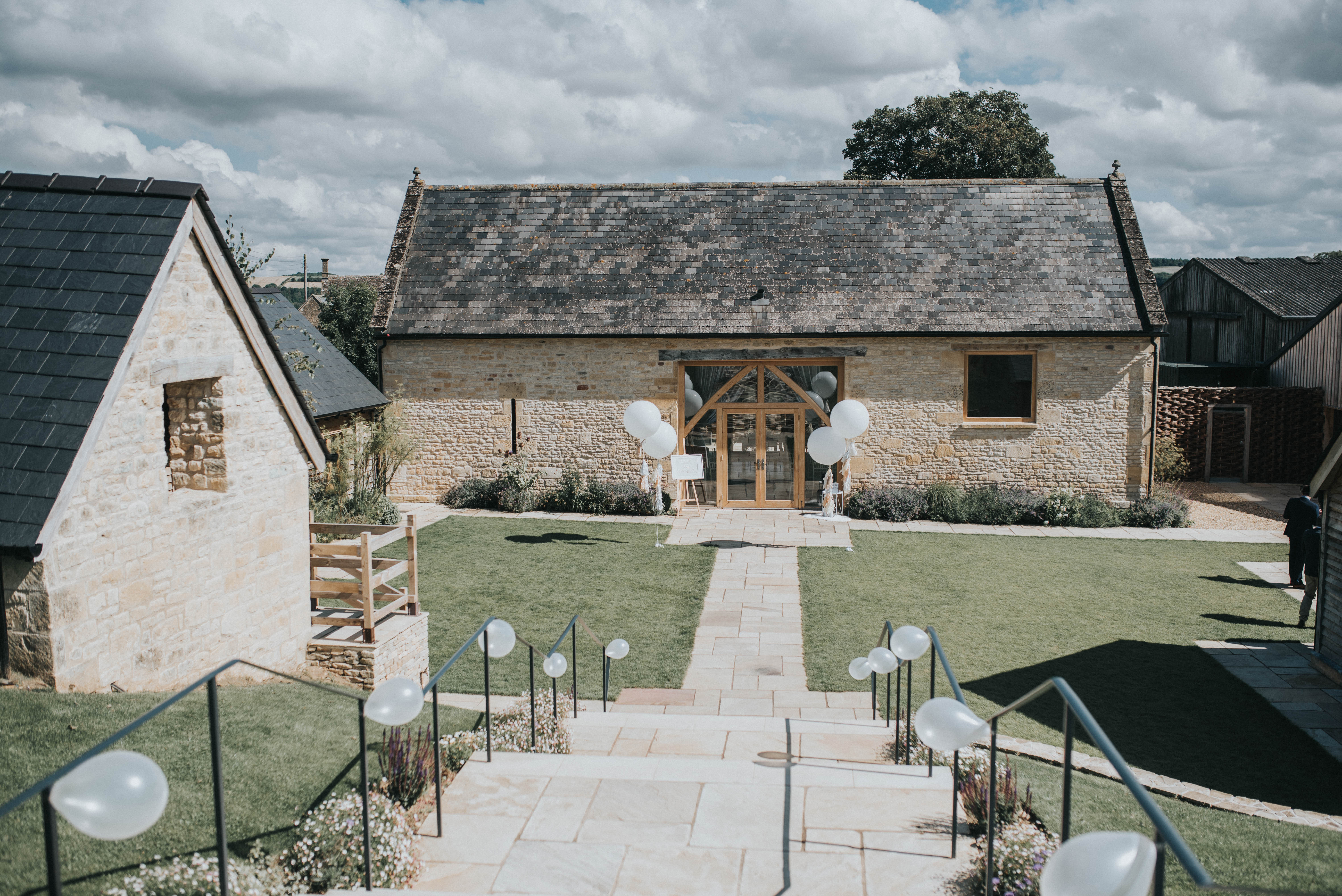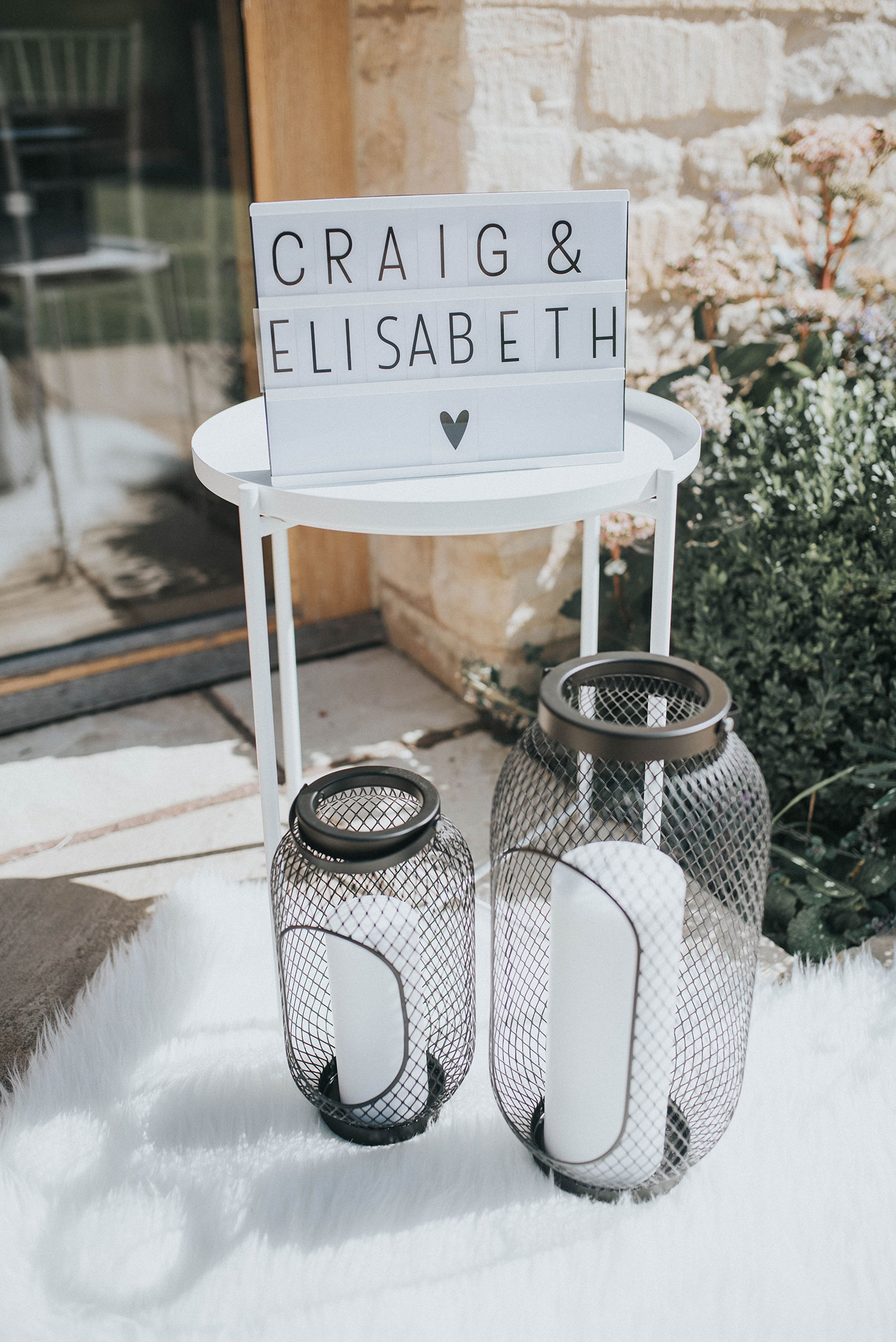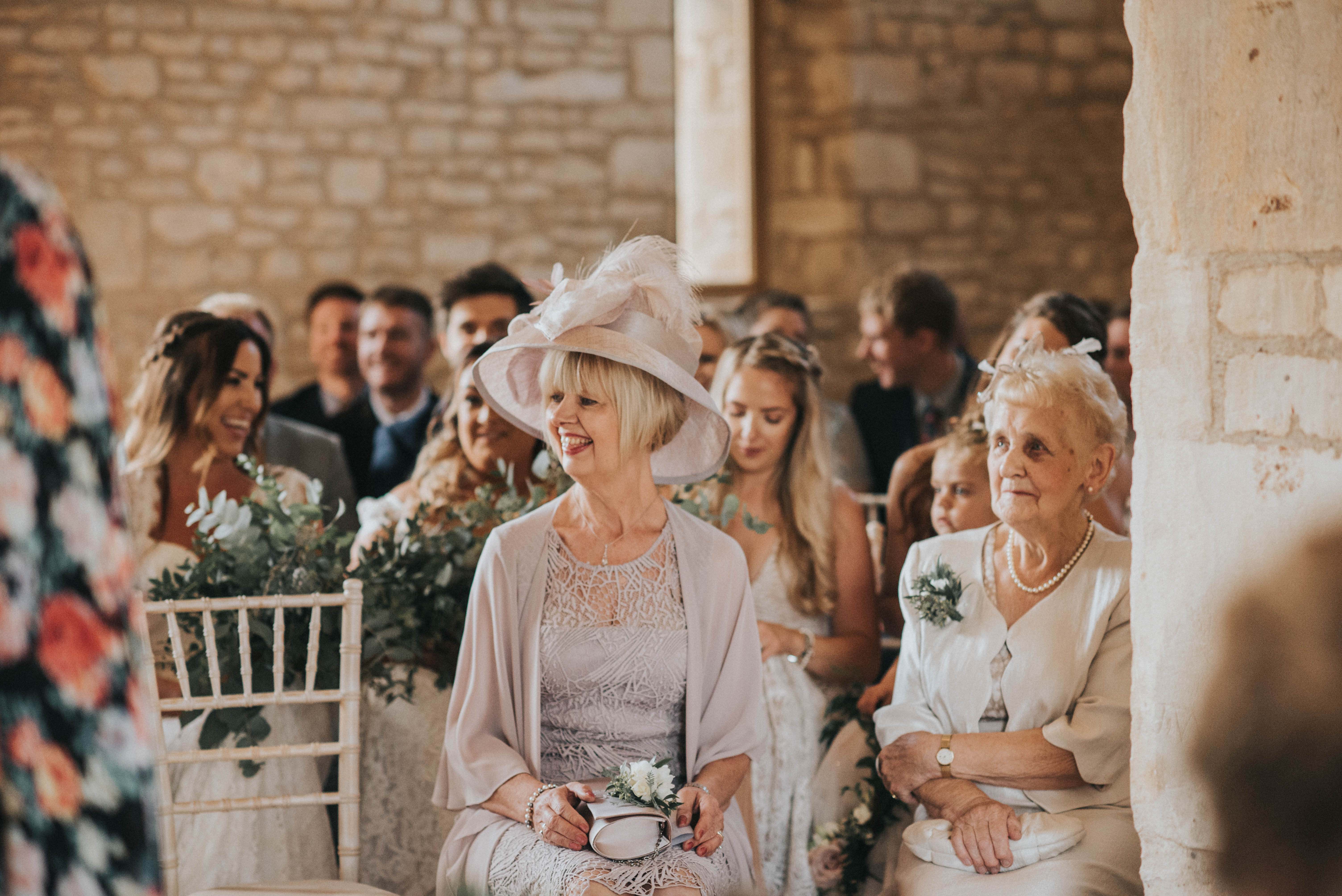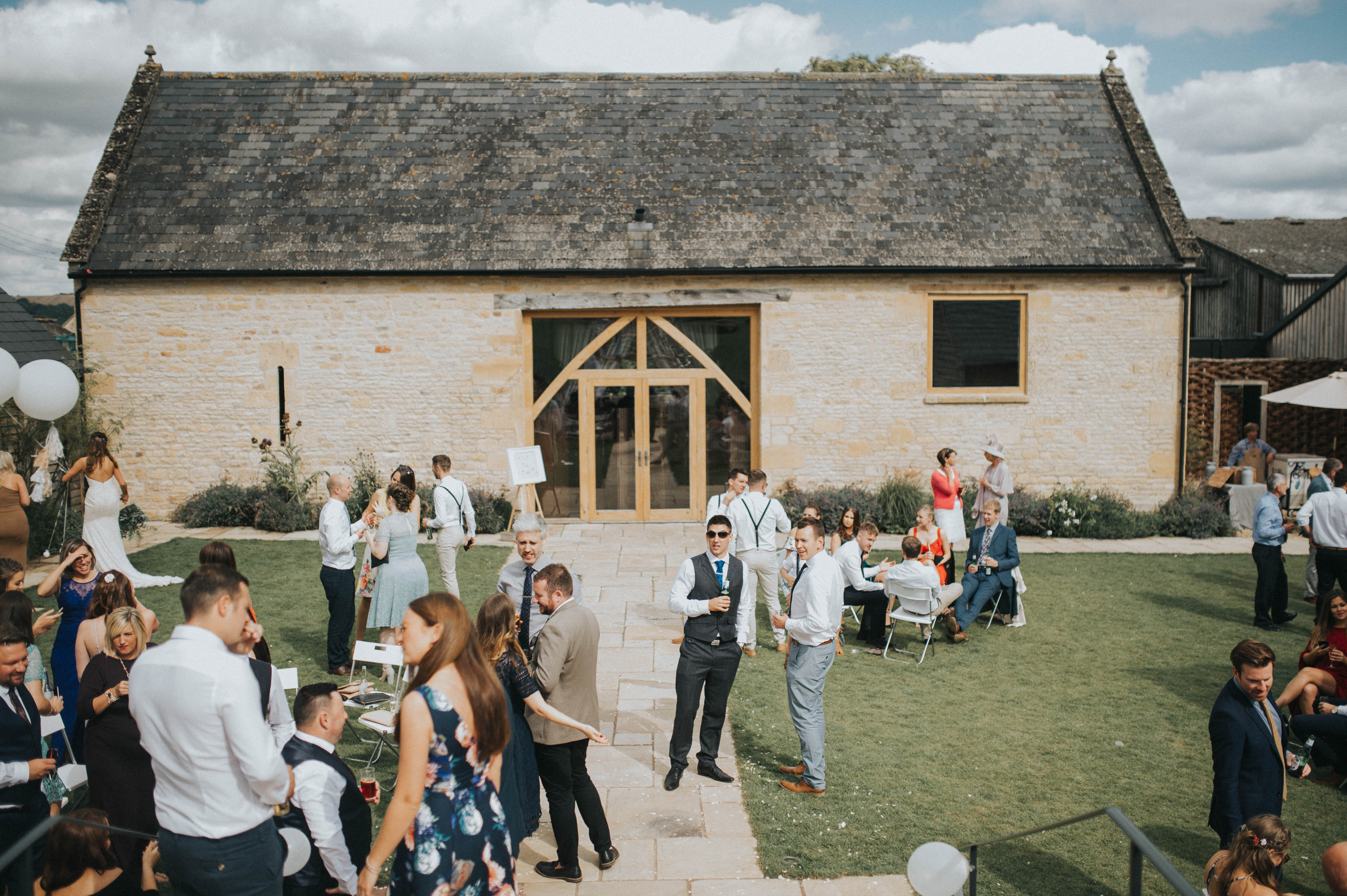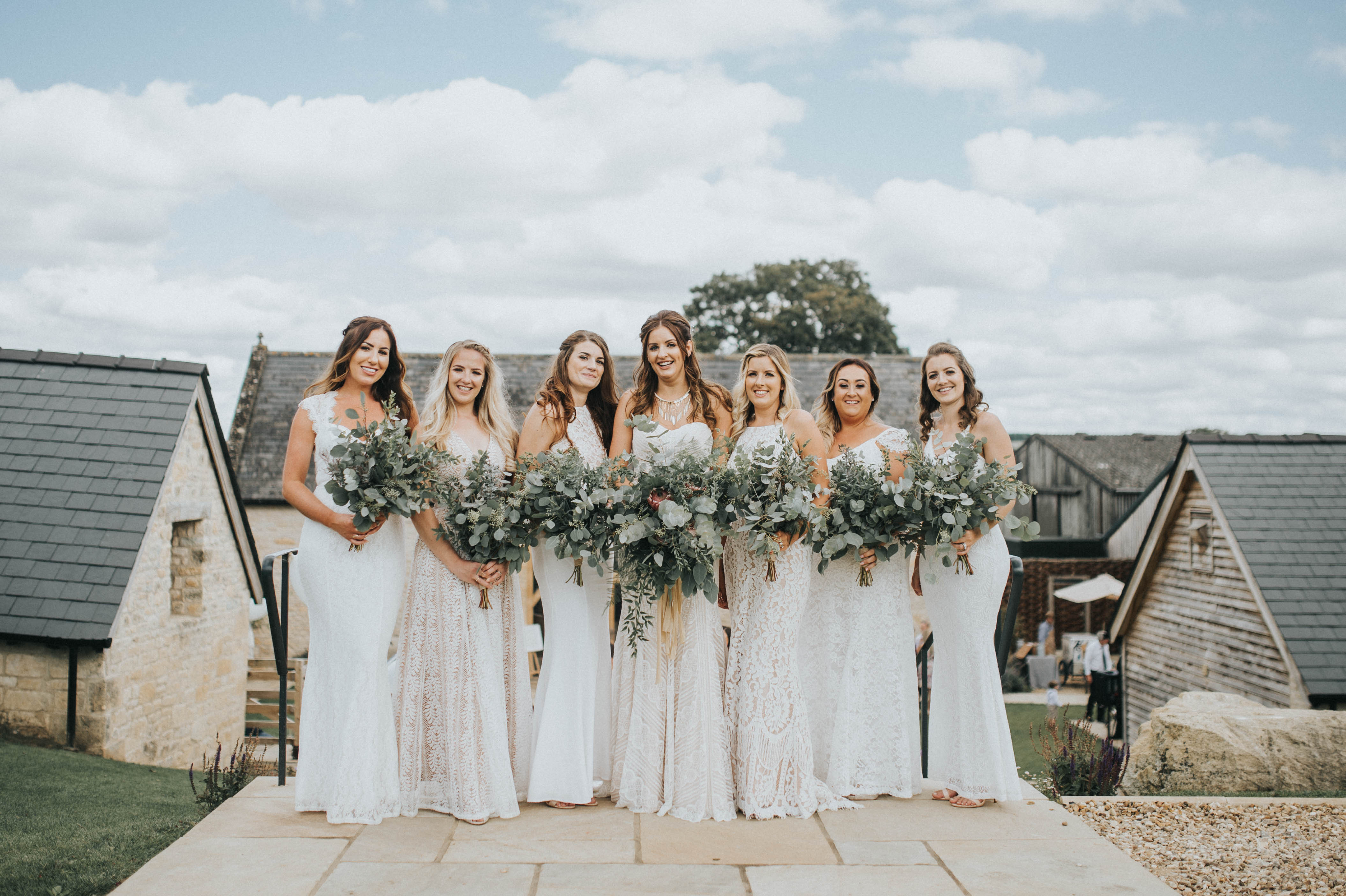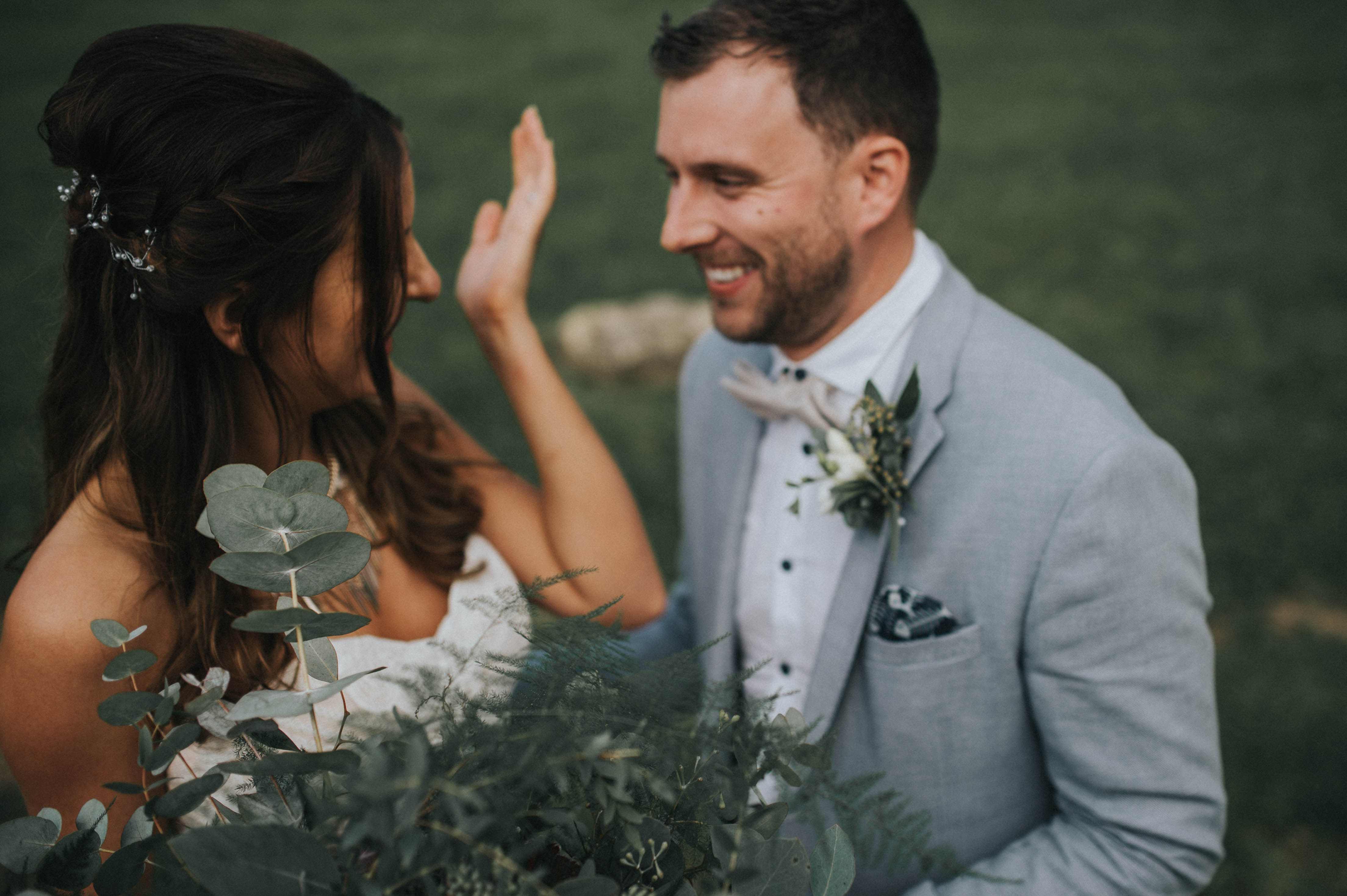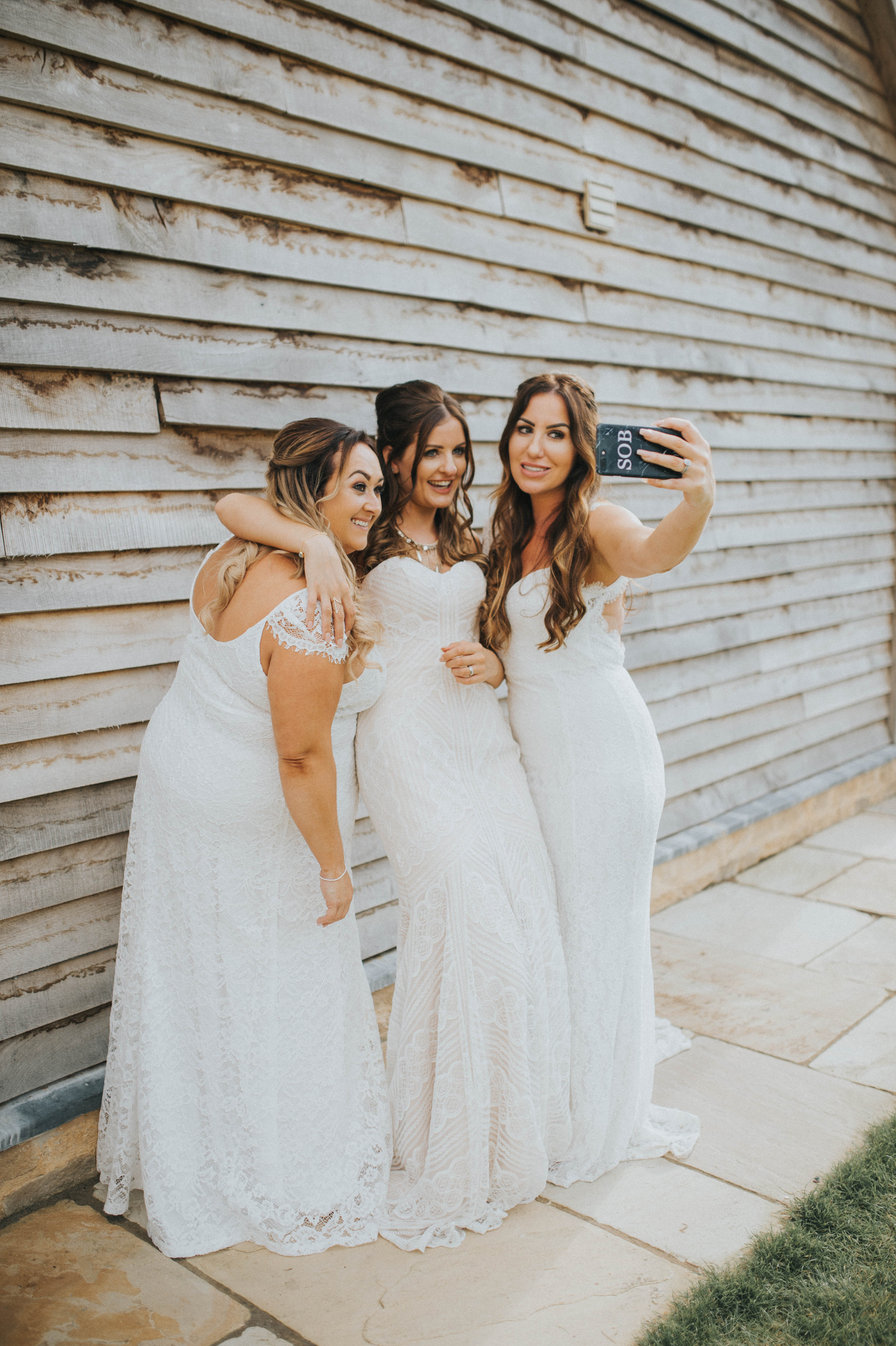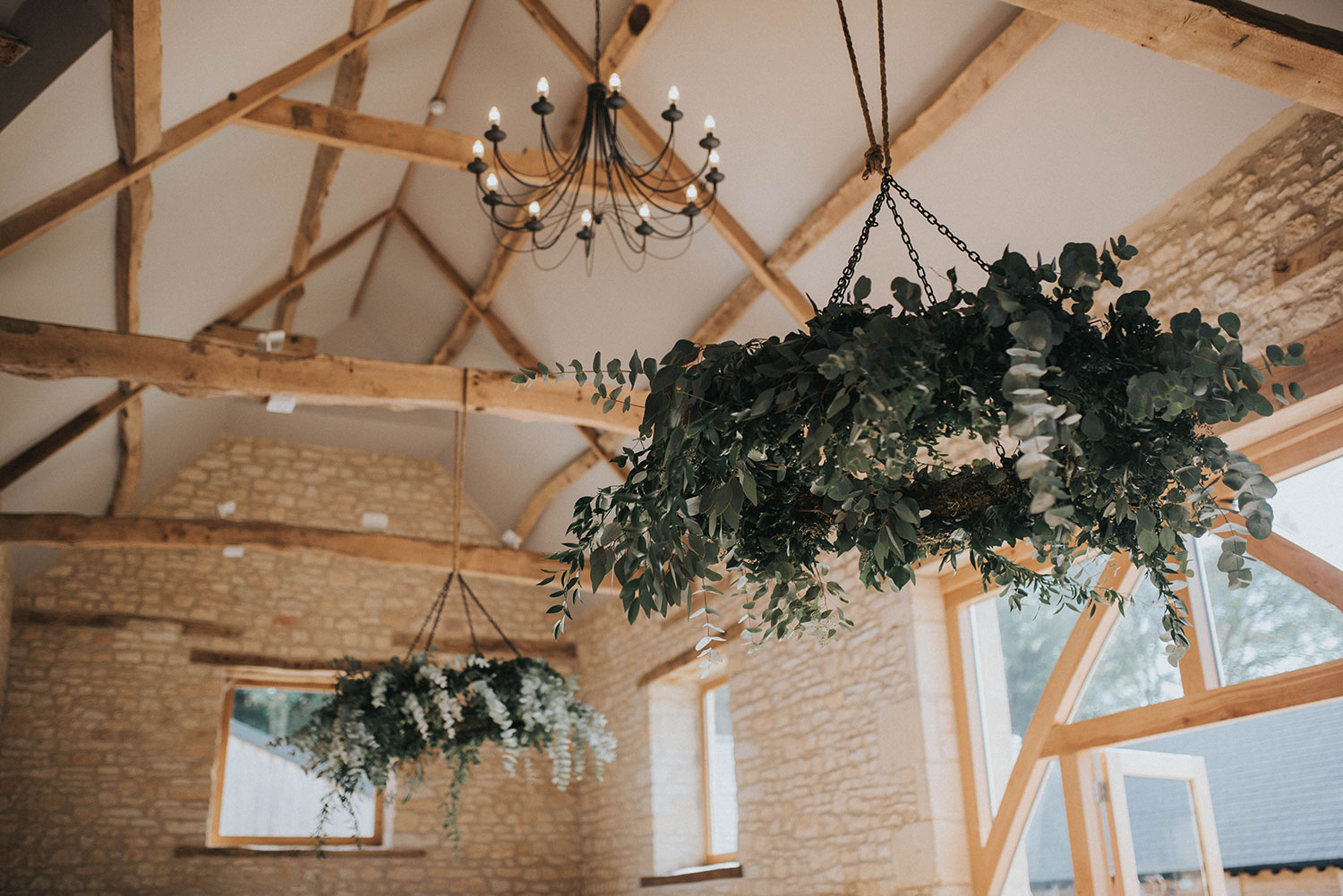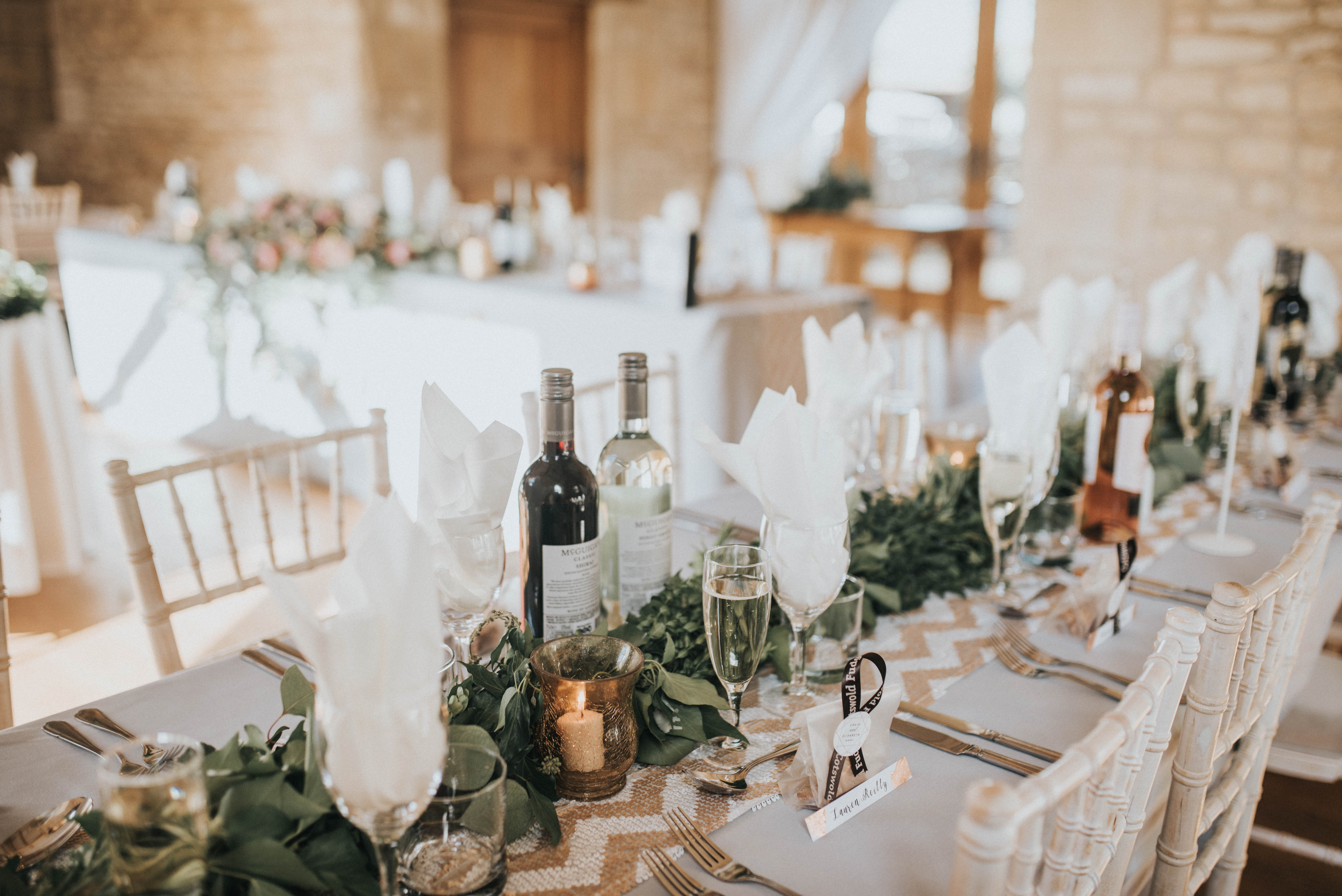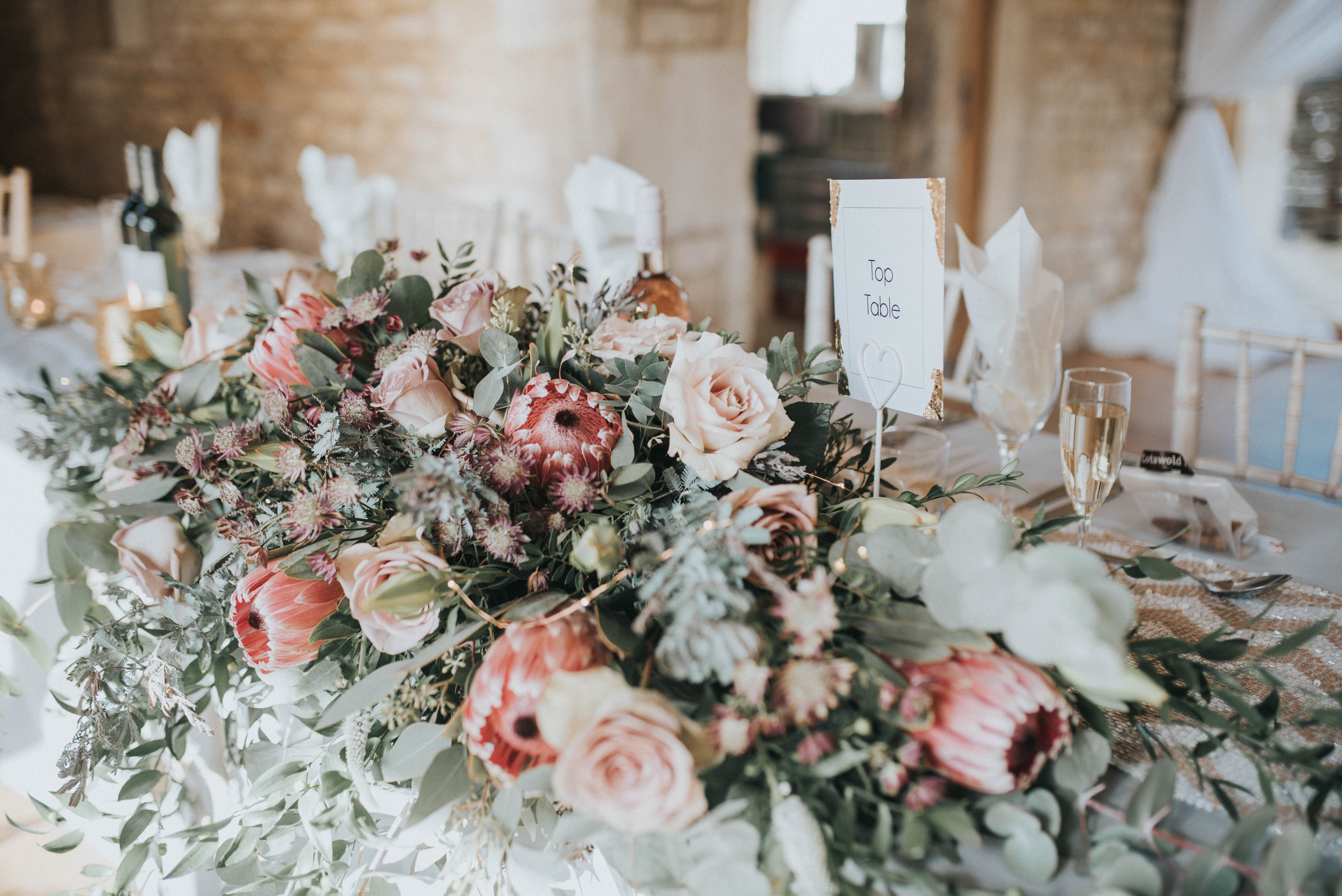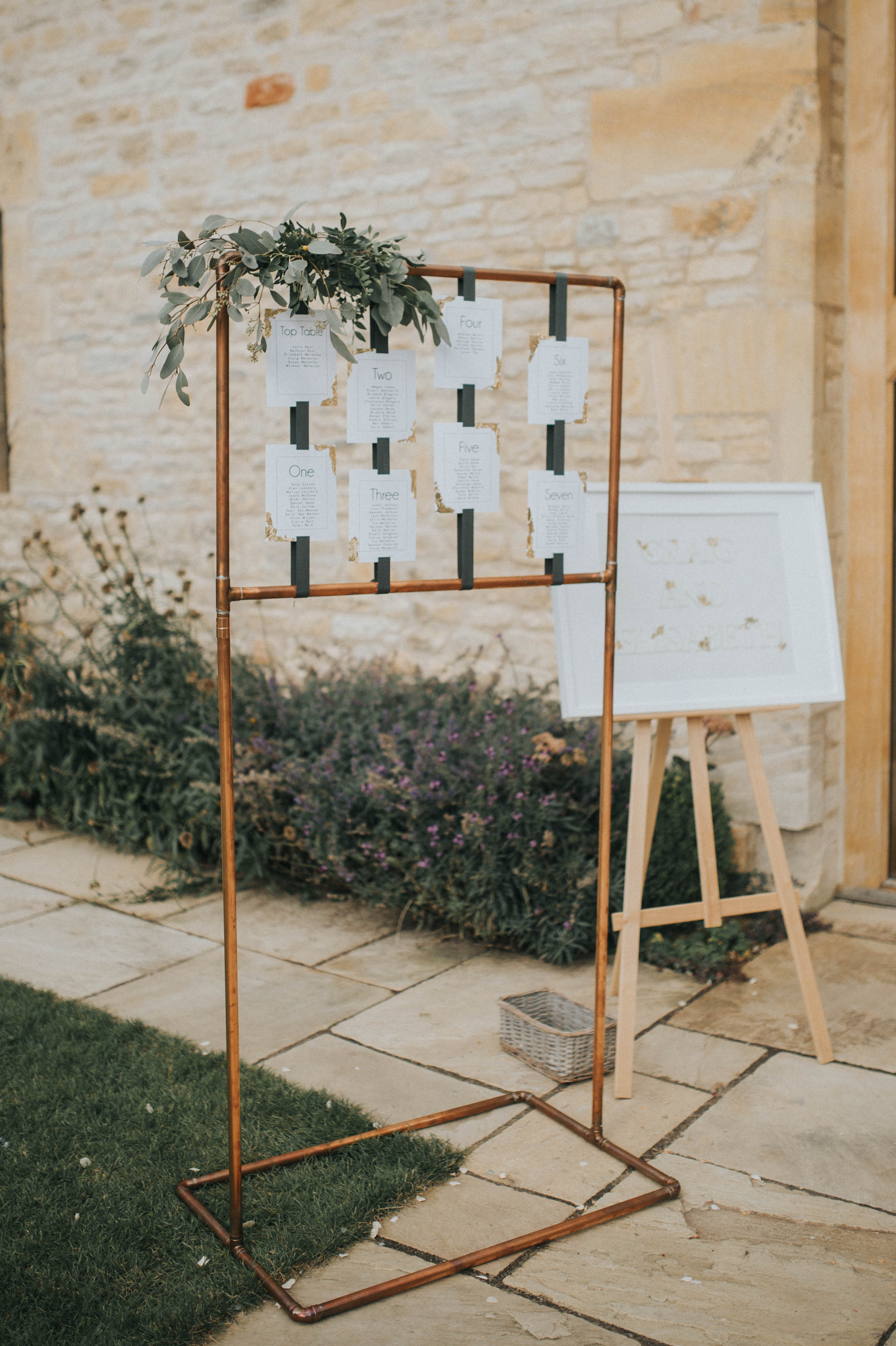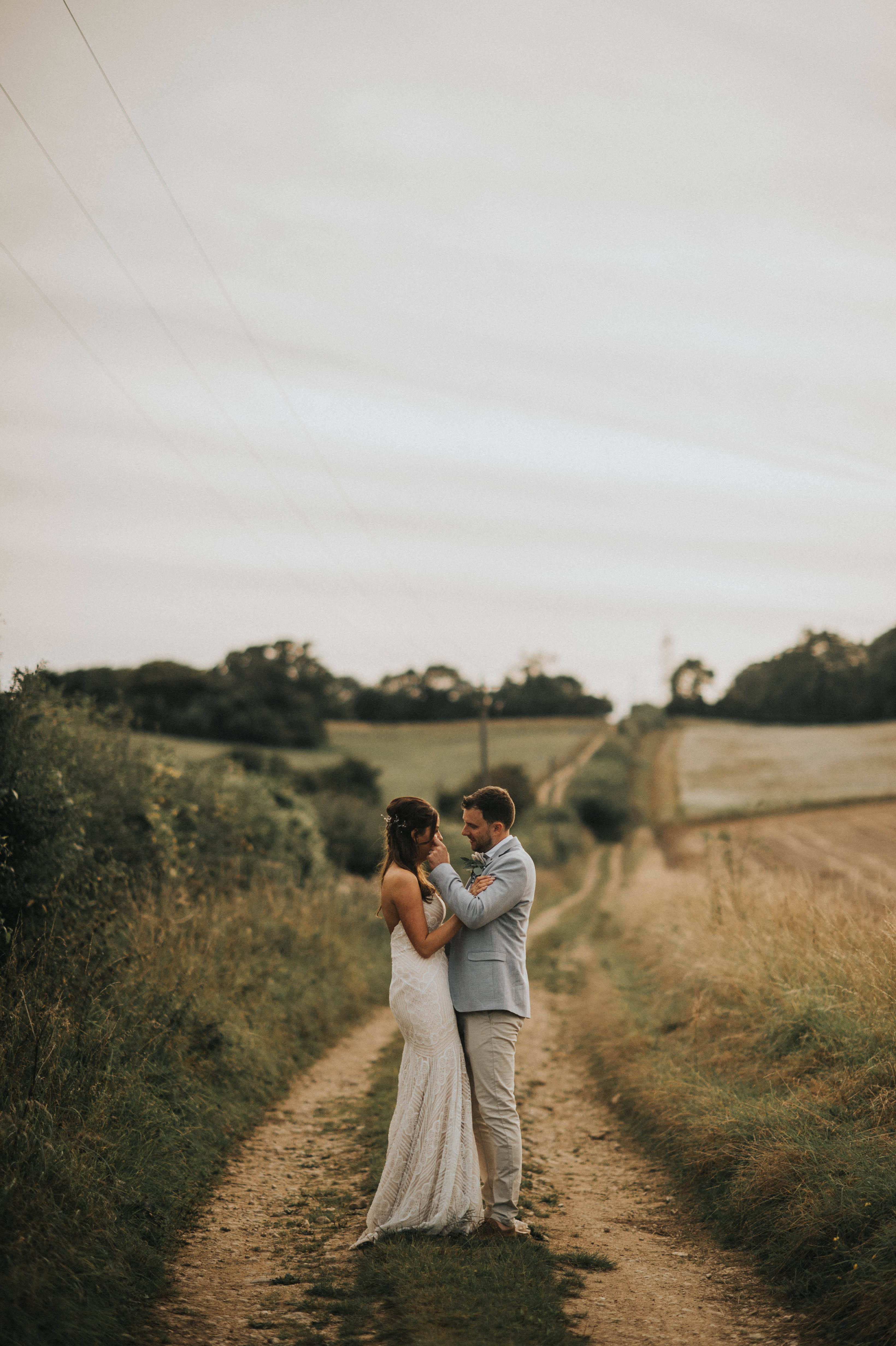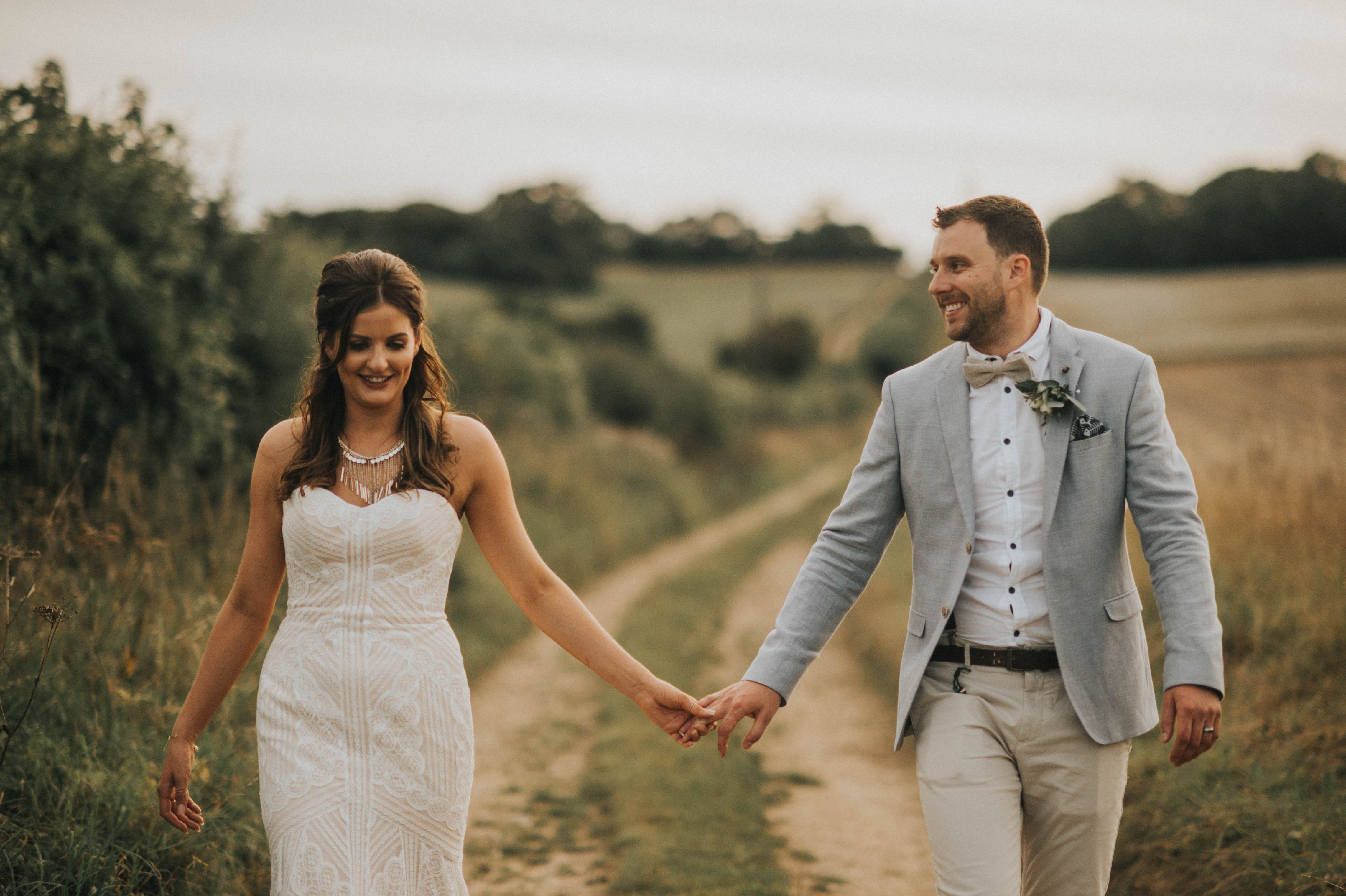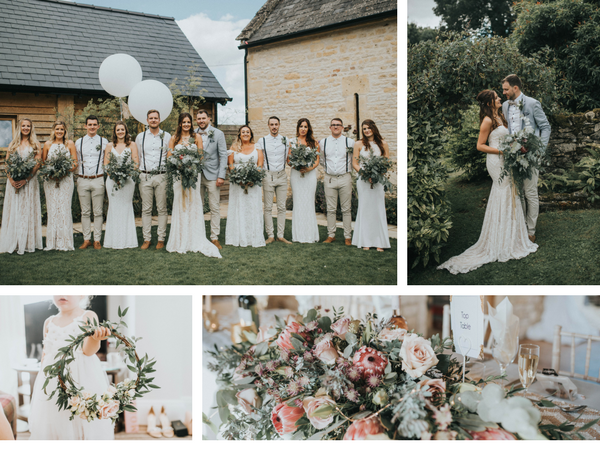 The Suppliers
Venue - The Barn at Upcote
Photographer – Kerry Diamond Photography
Florist – Go Wild Flowers
Bride Dress – Wtoo Betty by Watters
Bridesmaids – ASOS, JARLO and BOOHOO
Groomsmen – Zara
Hair and Make up – Kayleigh and Becky Derwent
Stationary – Bride
Cake – Anita B Cakes
Catering - Orchard Catering
Entertainment – Sarah Sax, The Rook and Ravens and Alex Early
Décor and Styling – Bride