Meaghan & Jesse's Ocean View Wedding
On the 25th of November 2017, our lovely couple, Meaghan and Jesse, said I do in a gorgeous ceremony at the Caves Coastal Bar and Bungalow in South Eastern Australia. This breathtaking ocean view wedding was completely immersed within a beachy and natural theme that gave the whole day a truly relaxed and happy feel. From coastal blues to subtle greens this wedding was, quite simply, beautiful. We sat down with bride Meaghan to get some more info on the big day and to take a look at their gorgeous wedding photographs...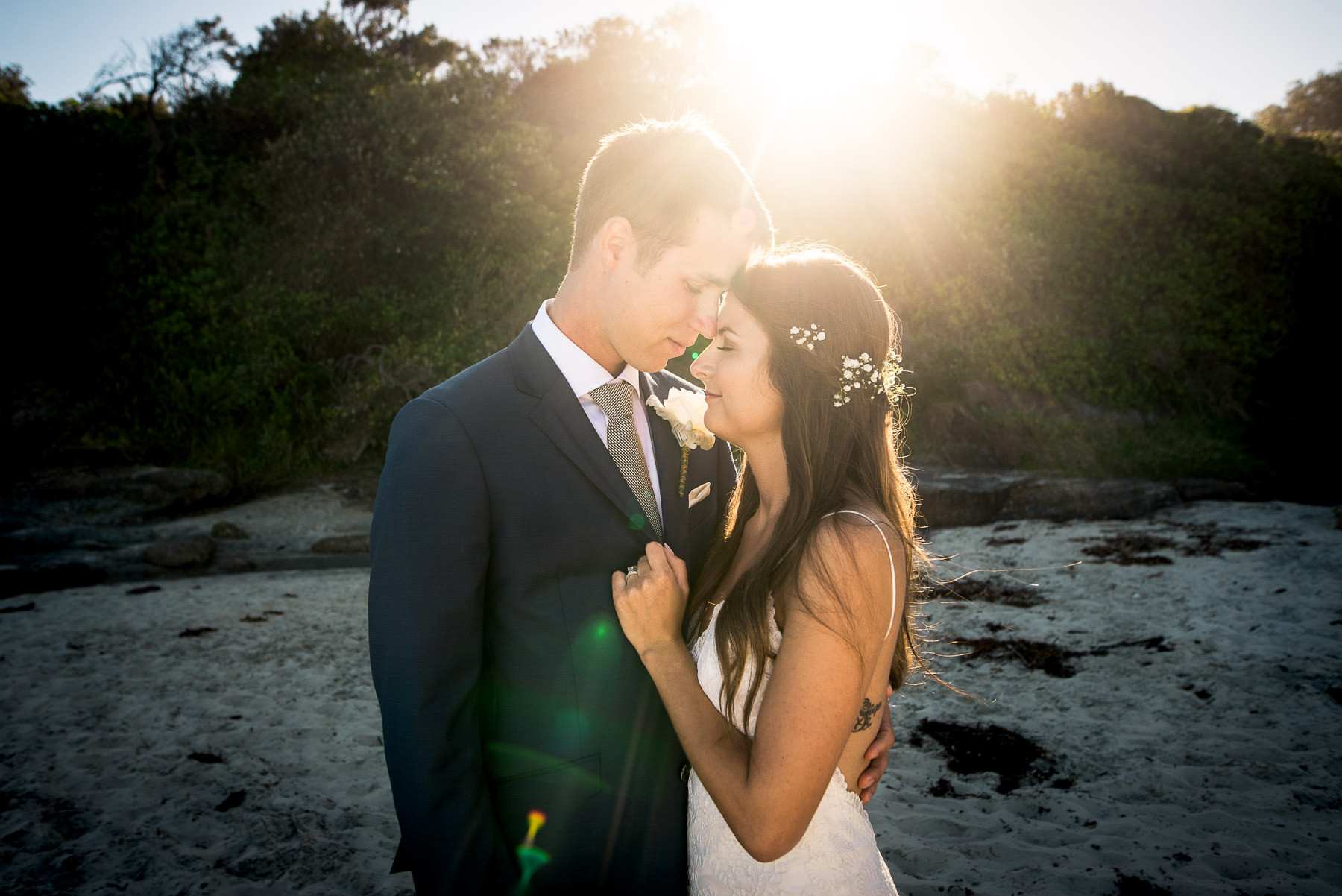 How did you and your partner meet?
"We were roommates for a few years and throughout that time became best friends. Eventually our friendship blossomed and we fell in love."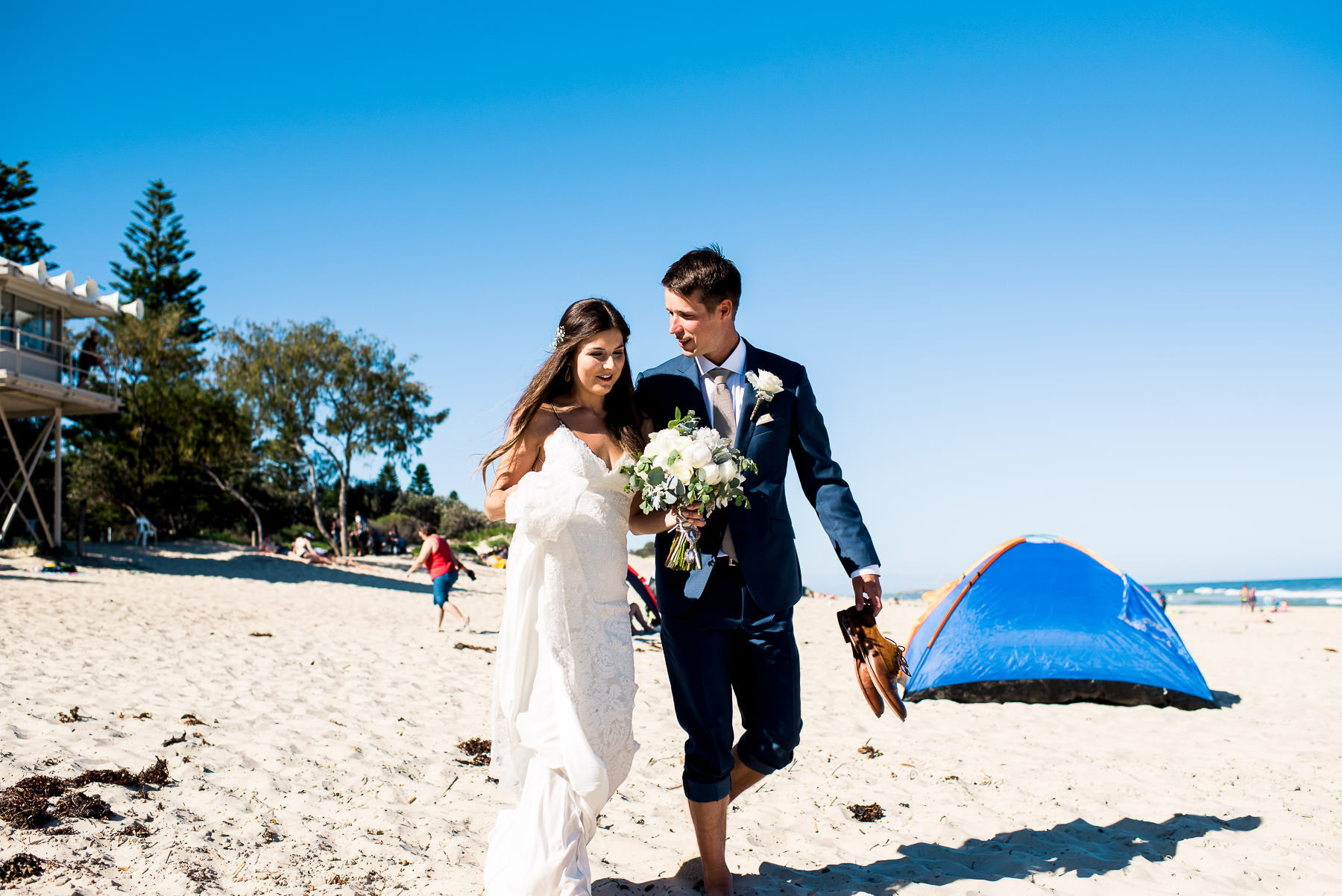 How did he propose?
"We were vacationing in the Amalfi Coast, and one day we hiked the Santiero Degli Dei (or Walk of the Gods). We stopped for a picnic lunch on the cliffside and afterwards, he got down on one knee and popped the question. It took me completely by surprise!"
What do you love most about your partner?
"He always makes me laugh, and every day I feel loved and supported by him. I love that I truly got to marry my best friend."
What's your most important piece of advice for creating and maintaining a strong relationship?
"I think communication is definitely key. Listening and really hearing what your partner has to say and taking it on board is so important, and allows for that person to feel supported. Laughter every day is also vital."
Tell us about your wedding gown and how you chose it:
"I already had my eye on the Lanai gown for several years before I was even engaged, (thank you Pinterest). I always loved the low back and simple design of it. To avoid getting my hopes up too high in case I didn't like the dress on, I tried several other styles first. But the moment I finally tried it for myself, I knew it was the one."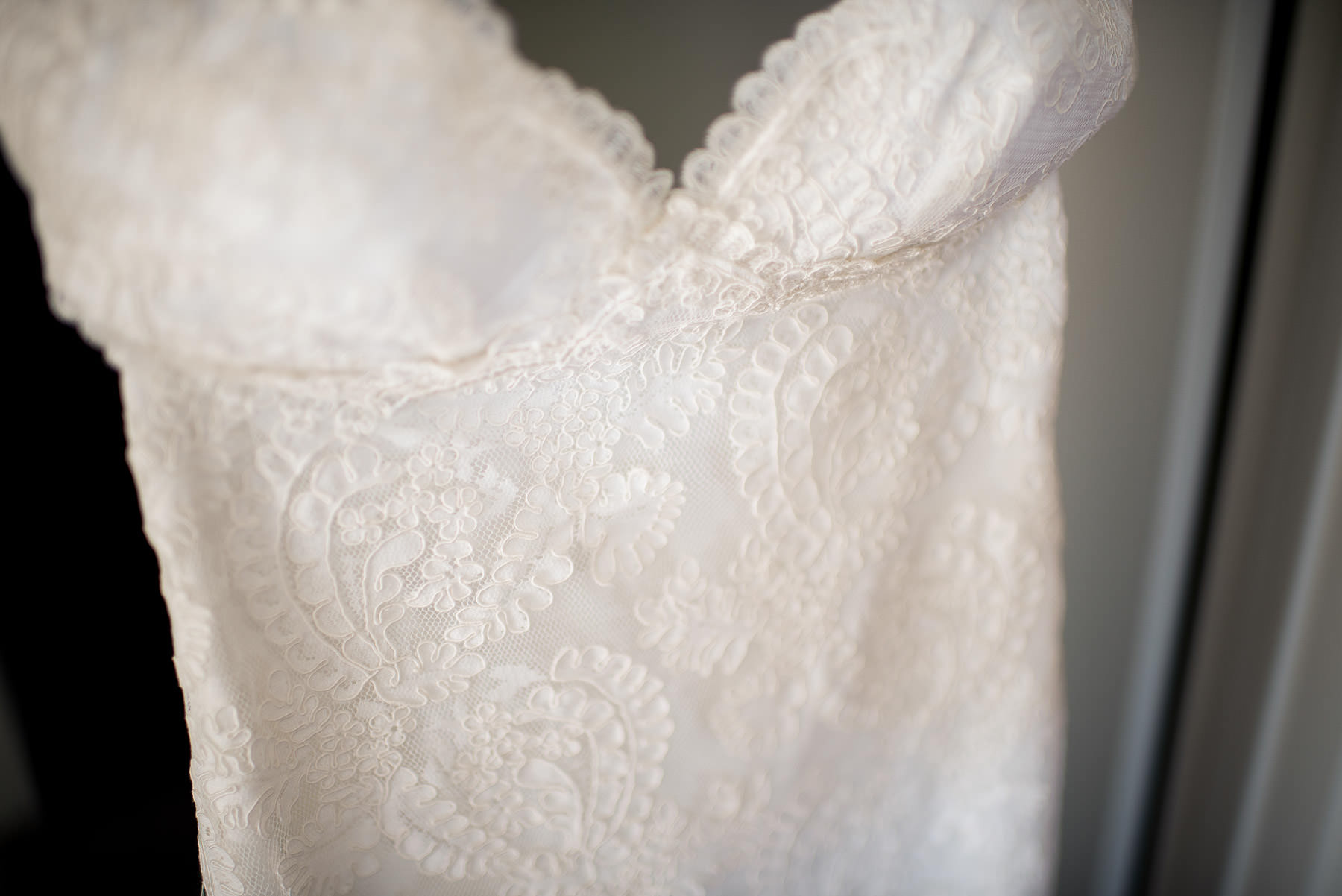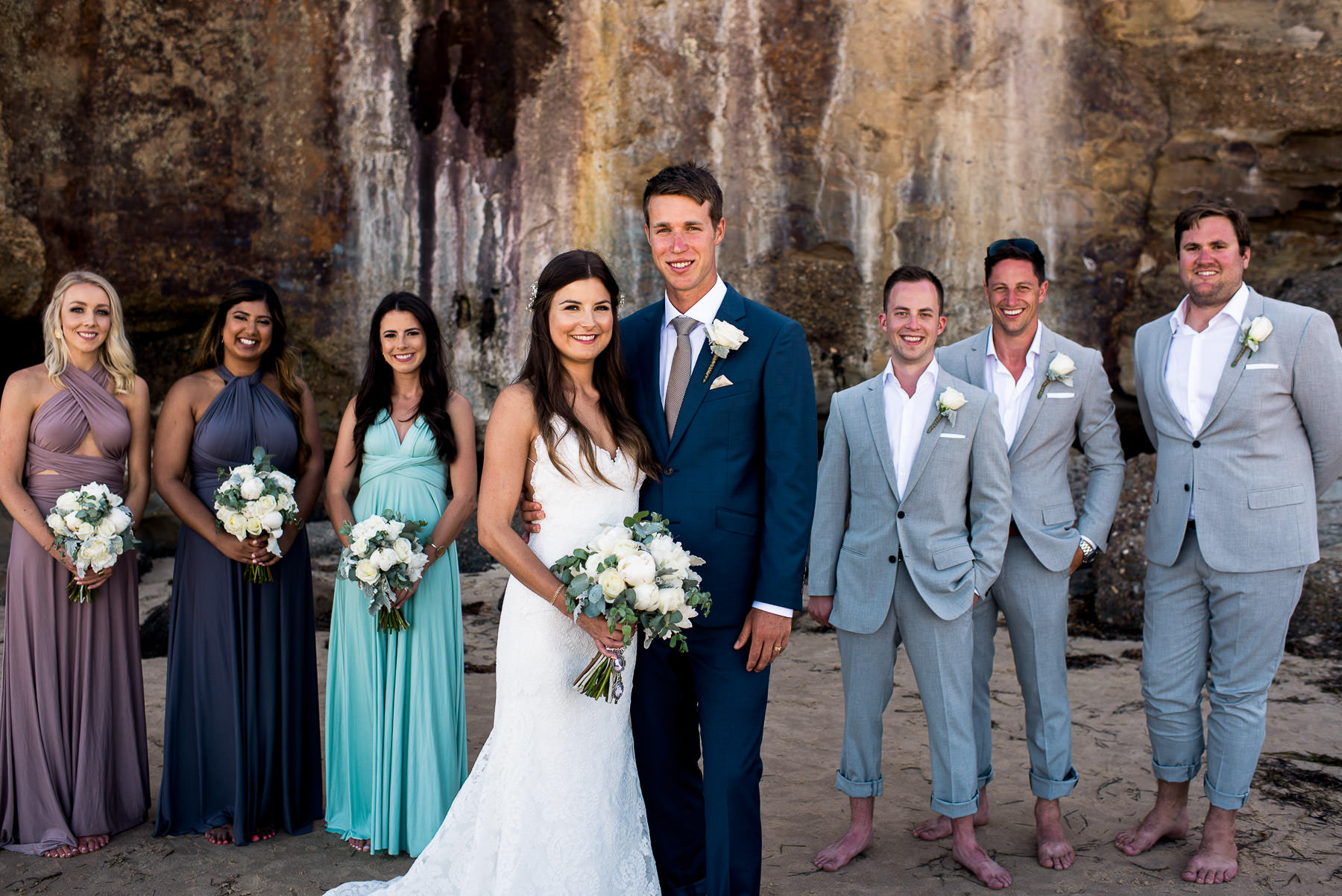 What sort of style did you envision for your wedding day?
"I always envisioned a beachy, relaxed style of wedding."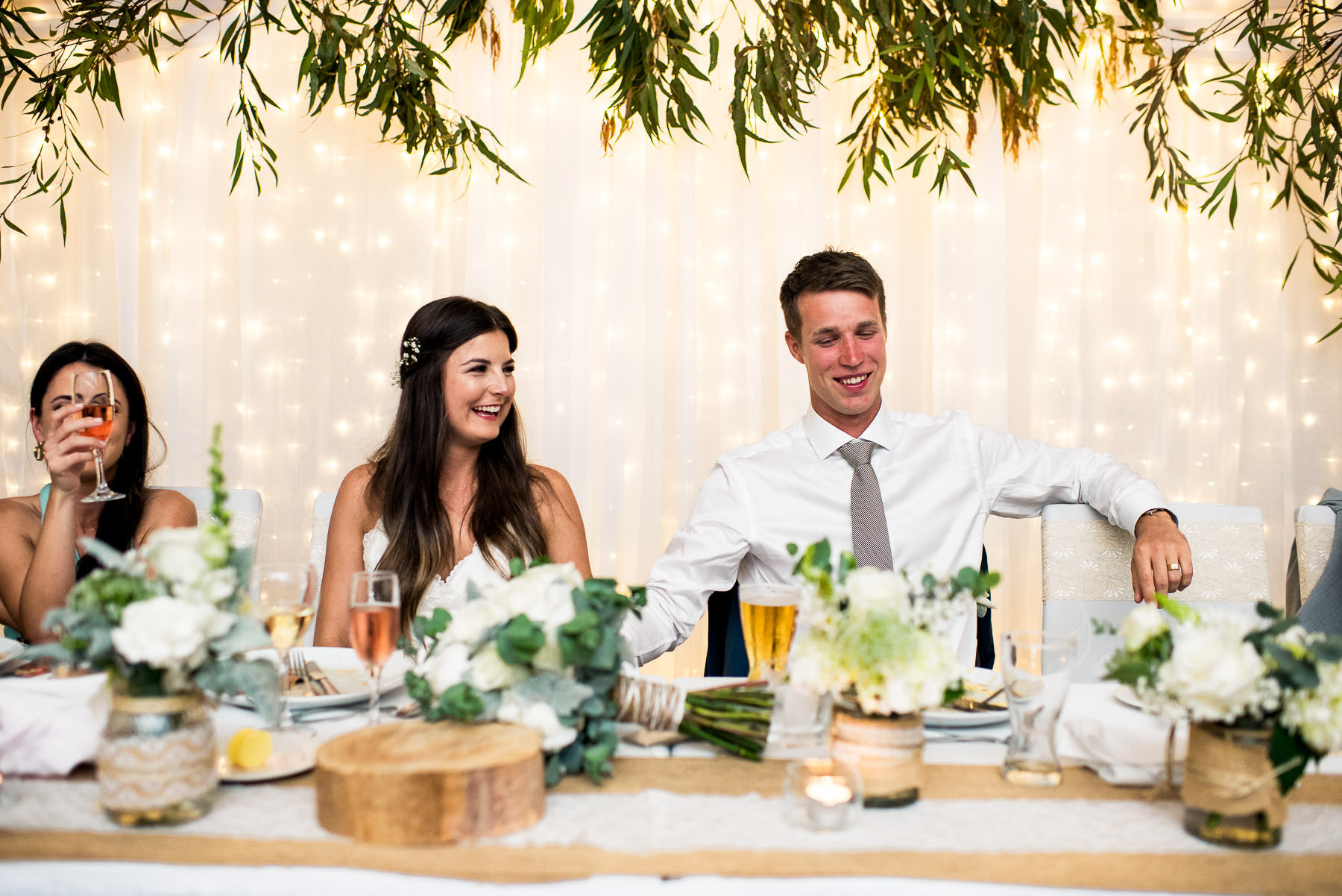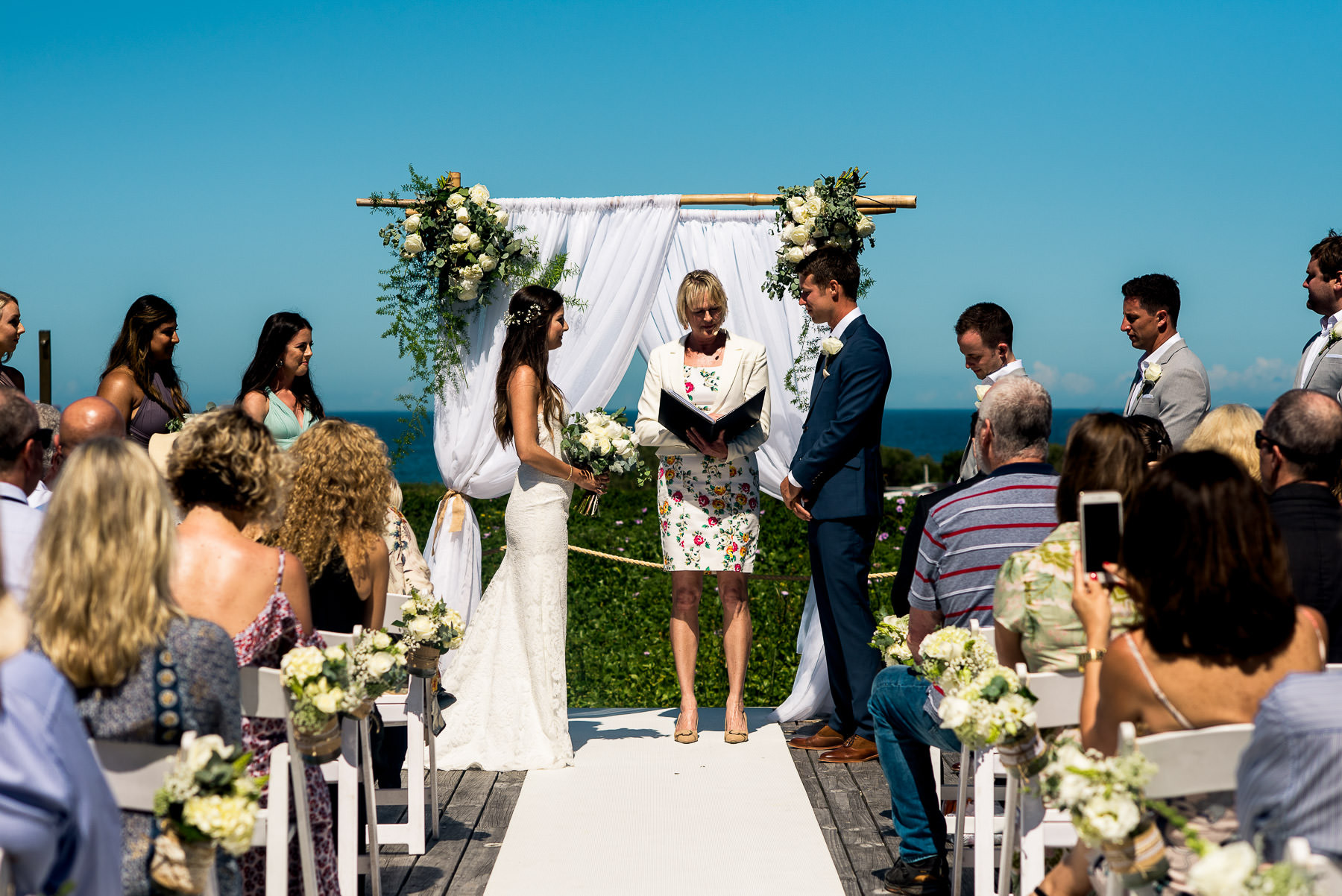 What was your favorite moment from the day?
"My favourite moment of the day was seeing my fiancé down the end of the aisle. I will never forget the smile he gave me, and the feeling I had in my heart."

Wedding Décor…
Meaghan and Jesse opted for a very relaxed beach décor theme that gave vibes of nature, the ocean, and relaxation. Ocean blues, gentle whites, and soft greens made up the majority of the colour scheme with Green foliage and white flowers added a soft and romantic feel to the décor whilst the beach and cave settings truly immersed the venue in nature. The cake tied in perfectly with the décor by having matching flowers decorating the top – a small but really effective feature that created an elegant feel. The wooden sign posts also worked really well with the beach theme and added some colour depth to the surroundings.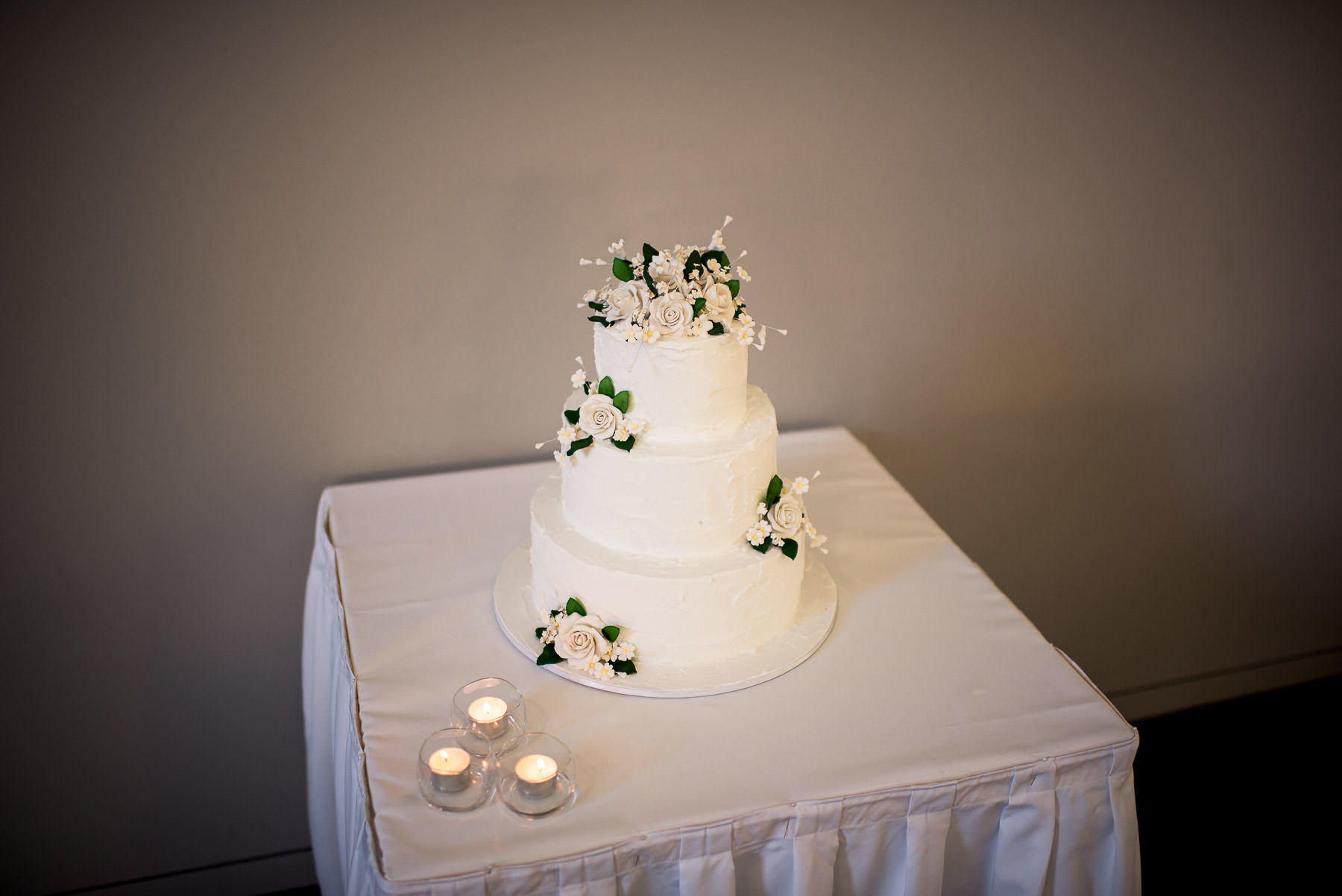 Any DIY décor elements?
"My sister made some beautiful cards for the guest table & photobook."


Any tips that you can give to future brides?
"I know it's easier said than done, but try not to get too stressed about the minor details, especially on the day. Everything works out in the end. My biggest tip that someone gave to me that I would like to pass down, is to make sure you take at least a few moments throughout the wedding day to just stop, and take it all in. The day goes by in a flash!"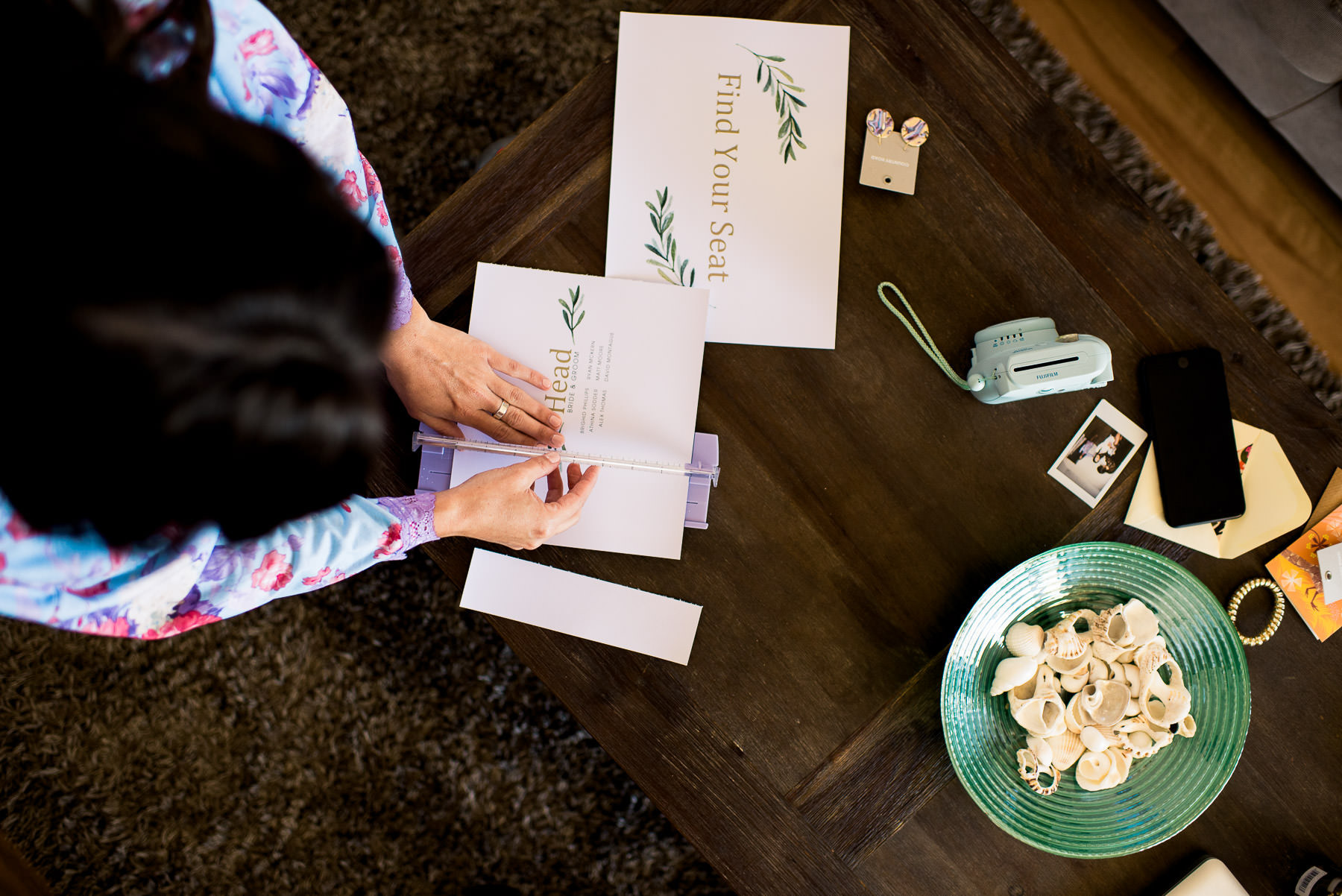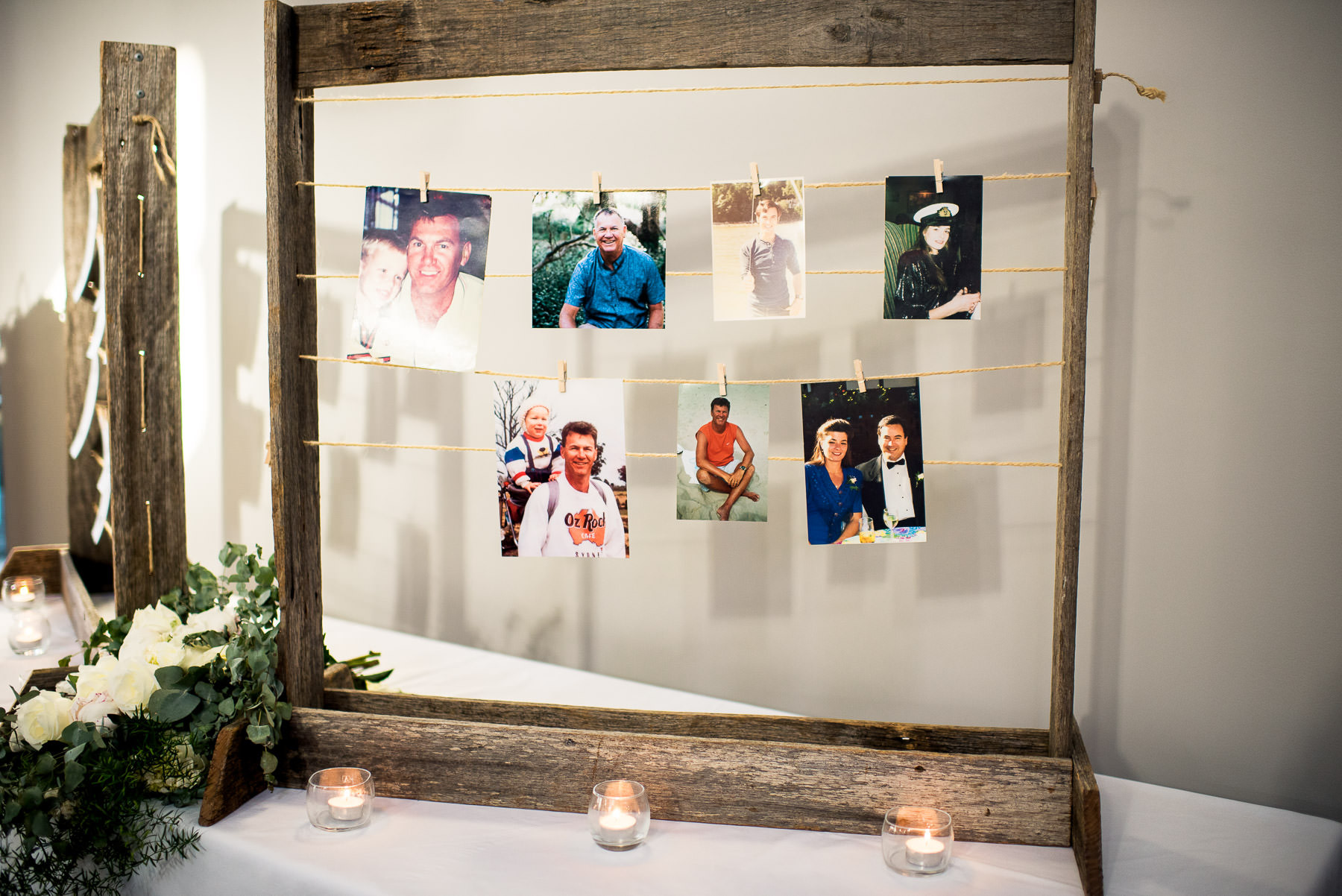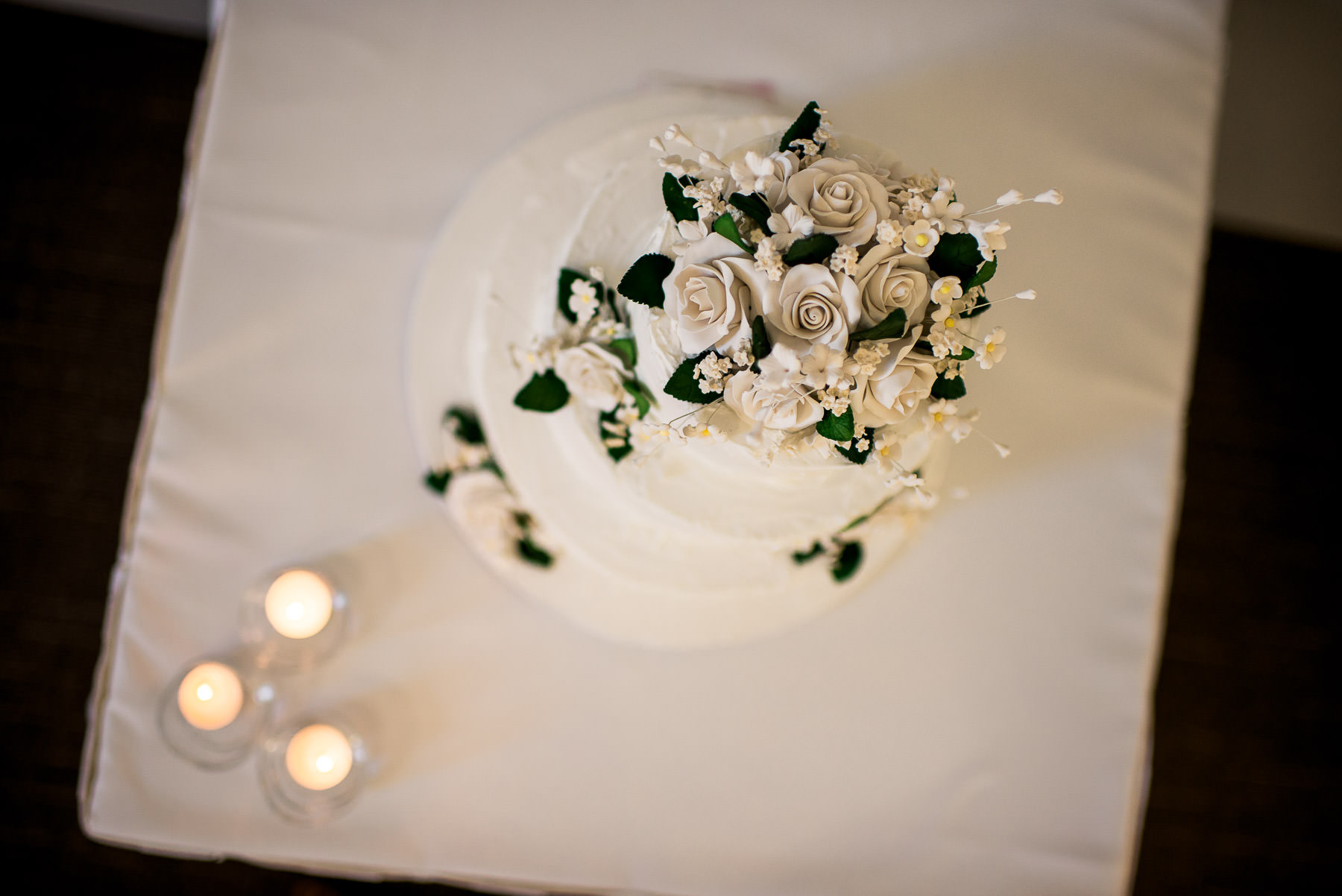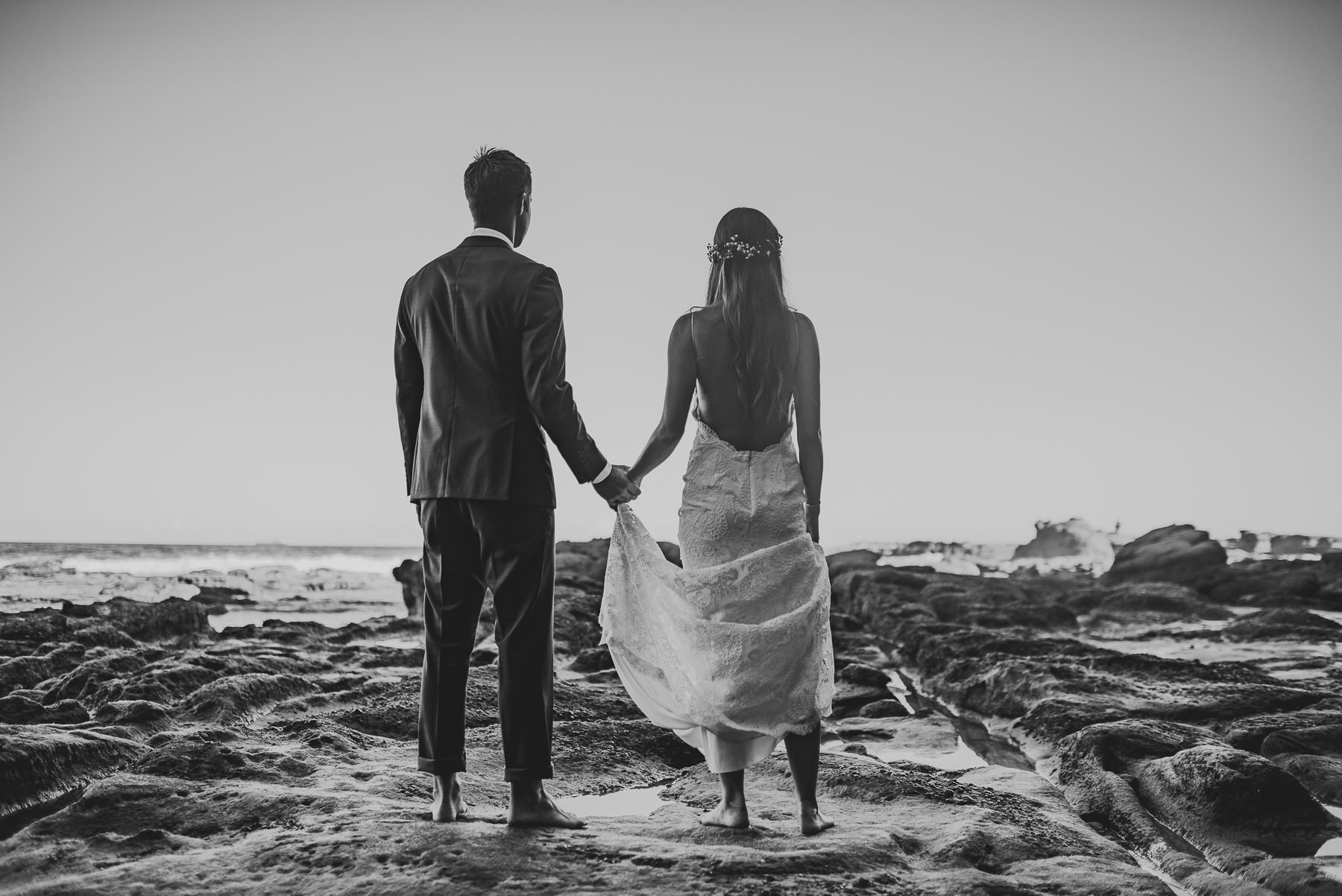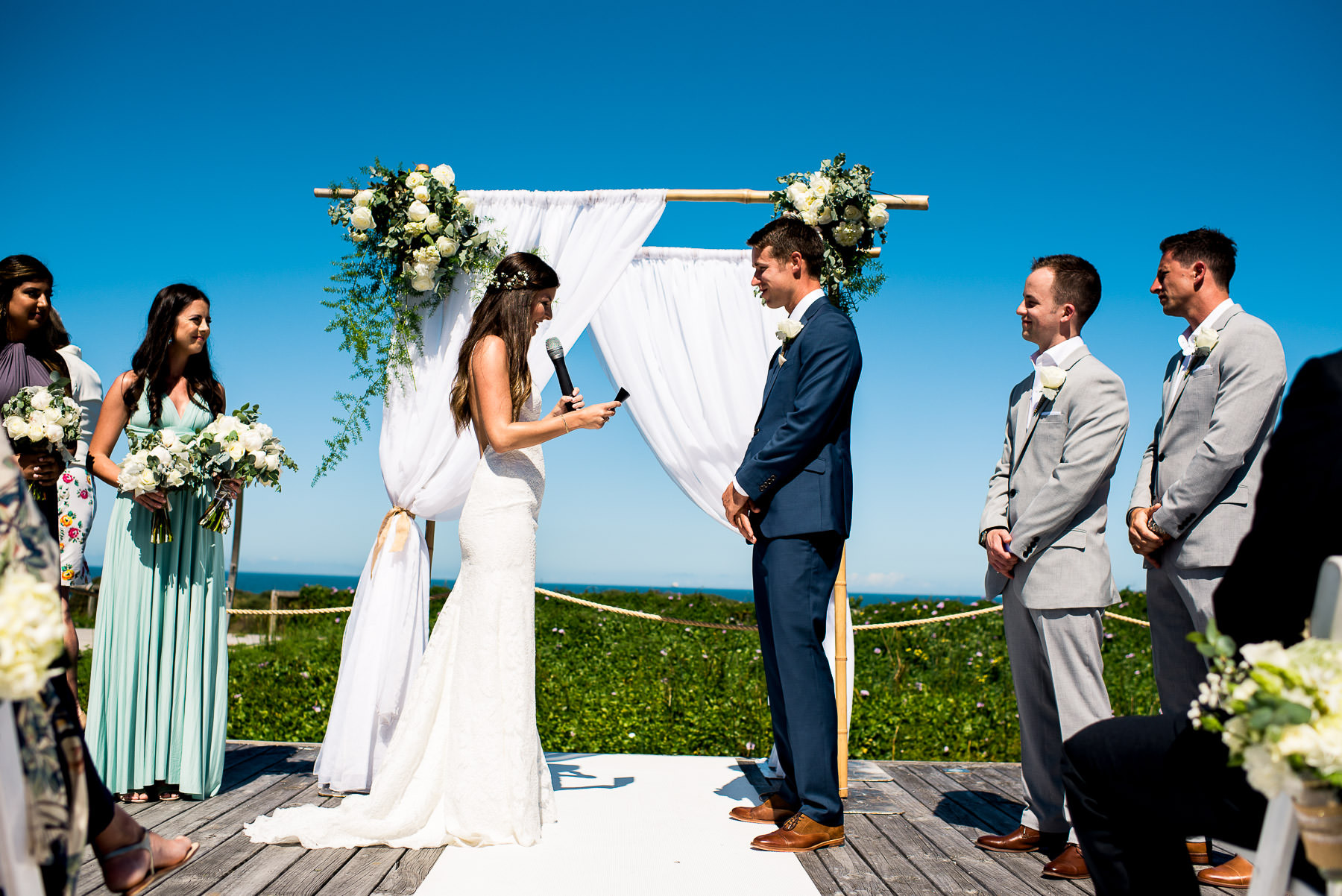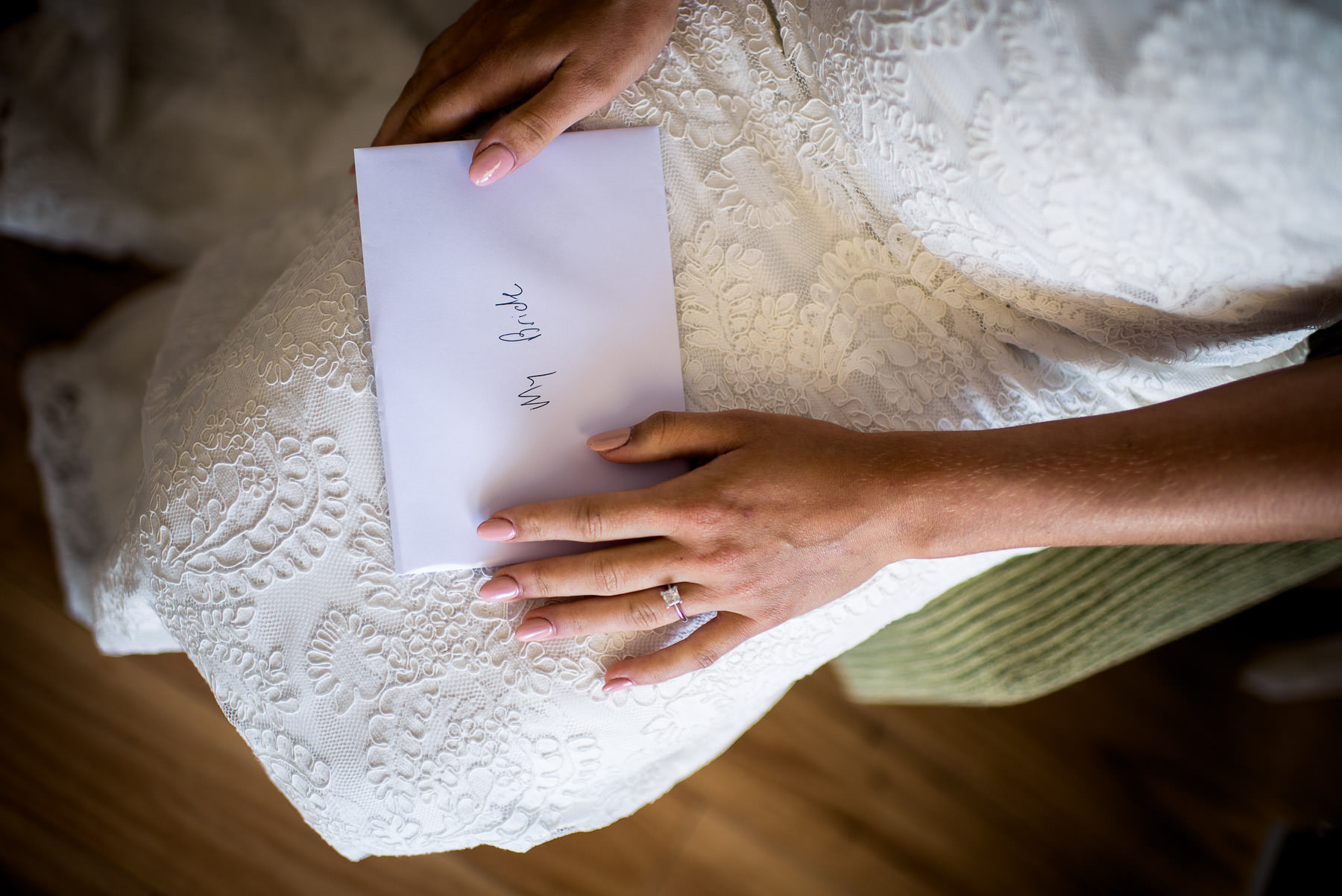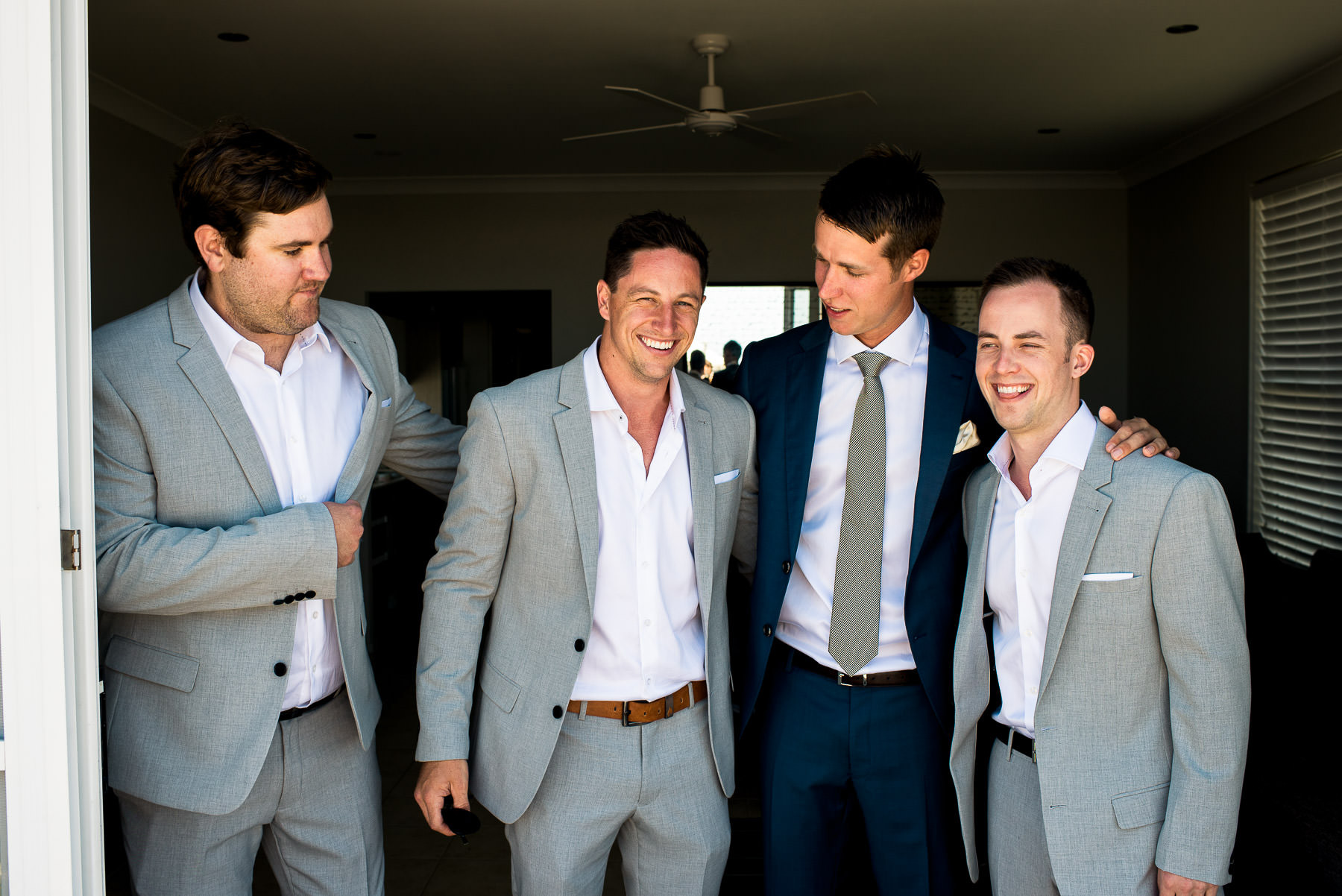 The Vendors
Wedding feature thanks to BWedding Invitations https://www.bweddinginvitations.com/
Dress: The Lanai Gown- by Katie May https://www.katiemay.com/
Makeup: Dextrous
Hair: Grace Elena Hair
Shoes: Tony Bianco
Wedding Invitations: Paperless Post
Photographer: Gold Hat Photography https://goldhatphotography.com/tweed-coast-wedding-photographer/
Accessories: Earrings – RedPeonyCreations (on Etsy), Gold bracelet- family heirloom (my Mum's)
Bridesmaids Dresses: Lulu's (online shop)
Grooms Suit: Peter Jackson
Cake: Melrose Cakes
Food: In house catering by the venue
Flowers: Cupid's Corner http://www.cupidscorner.com.au/Ceremony Venue: Caves Coastal Bar & Bungalow (formerly Caves Beachside Hotel)
Reception Venue: Caves Coastal Bar & Bungalow (formerly Caves Beachside Hotel)