An English Country Garden: Hannah & Ben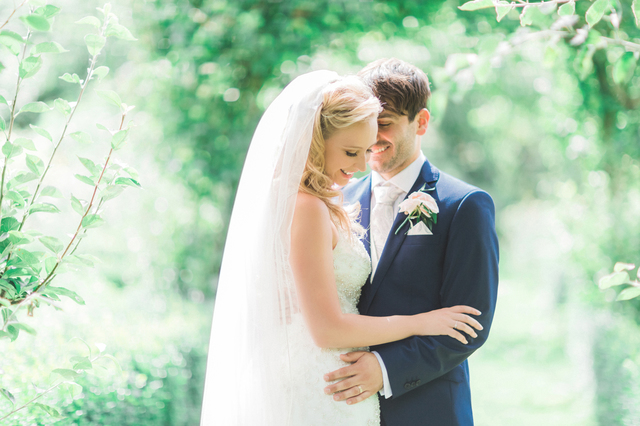 Today's real wedding is a breath of warm fuzzy fresh air amidst this chilly November morning. Reminding us that summer will come again, and we will, eventually, be back frequenting english country garden parties and weddings - hurrah! Hannah and Ben got married at the beautifully charming Holy Rood church in Watford and hosted a romantic wedding breakfast and reception at the Grim's Dyke Hotel in Old Redding. The whole thing was beautifully captured by the ever so talented Sanshine Photography. Feast your eyes on these soft, romantic images, and become lost in dreams of the summer...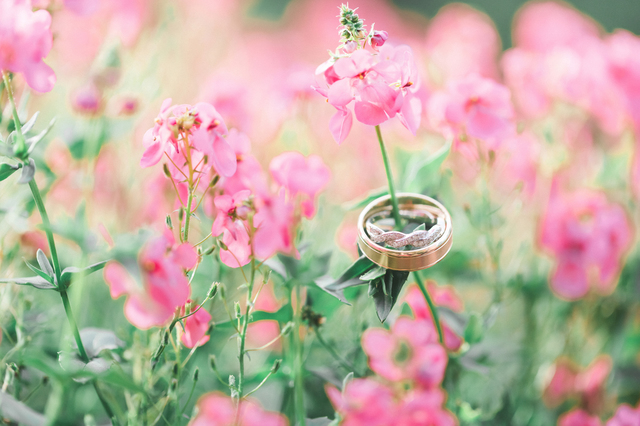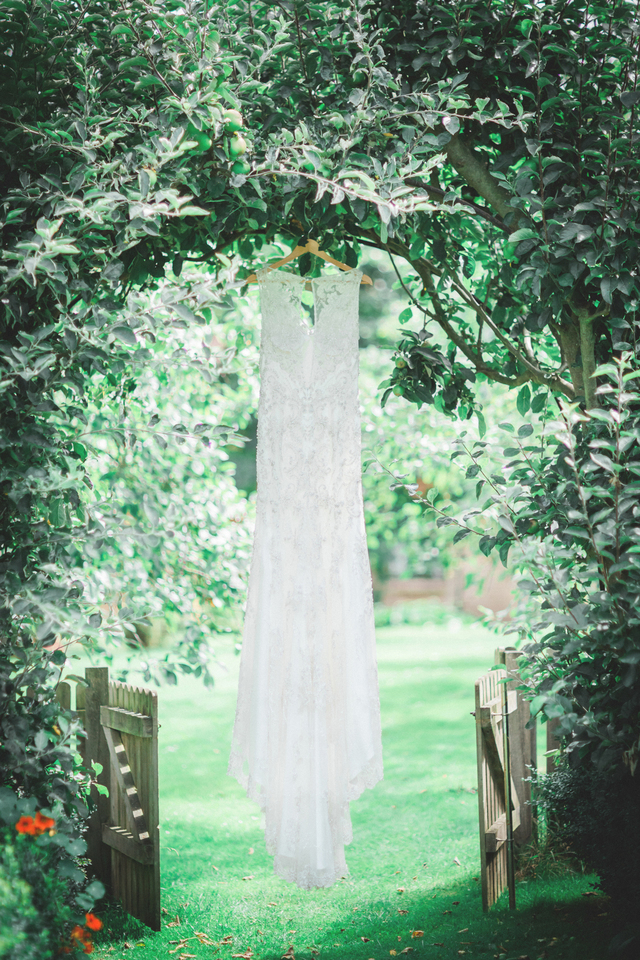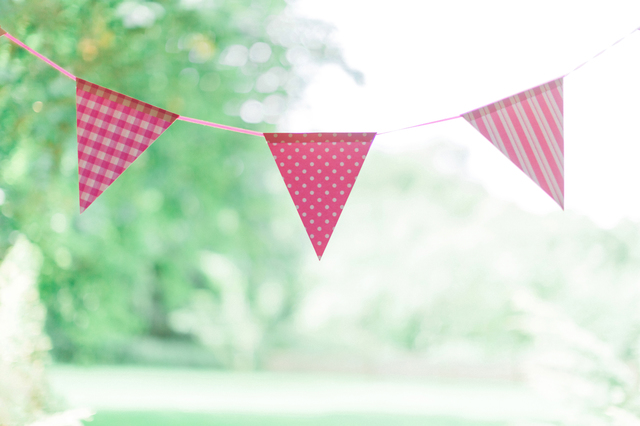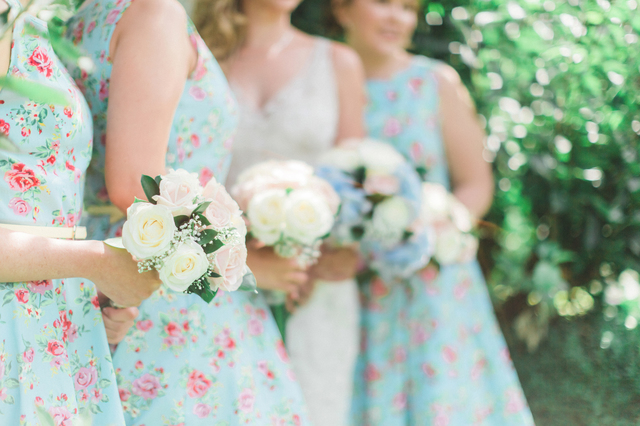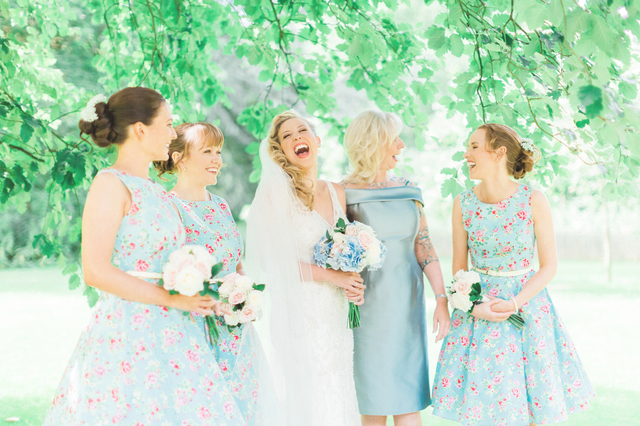 Where did you find your dress?
My dress was a Sottero and Midgley from Brides of Berkhampstead who were wonderful. It's called Chevelle.
What suit hire company did you use?
The suits were hired from Moss Bros, Ted Baker.
Where did you find your wedding and engagement rings?
My engagement ring was from Swag jewellers in Watford. Both of our wedding rings were from a company called Smooch Wedding Rings.
What shoes did you wear? (bride and groom)
My bridal shoes were by Rachel Simpson and Ben's shoes were by Jeffery West.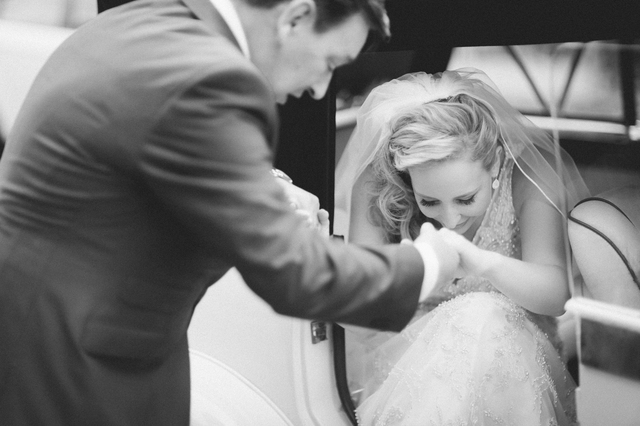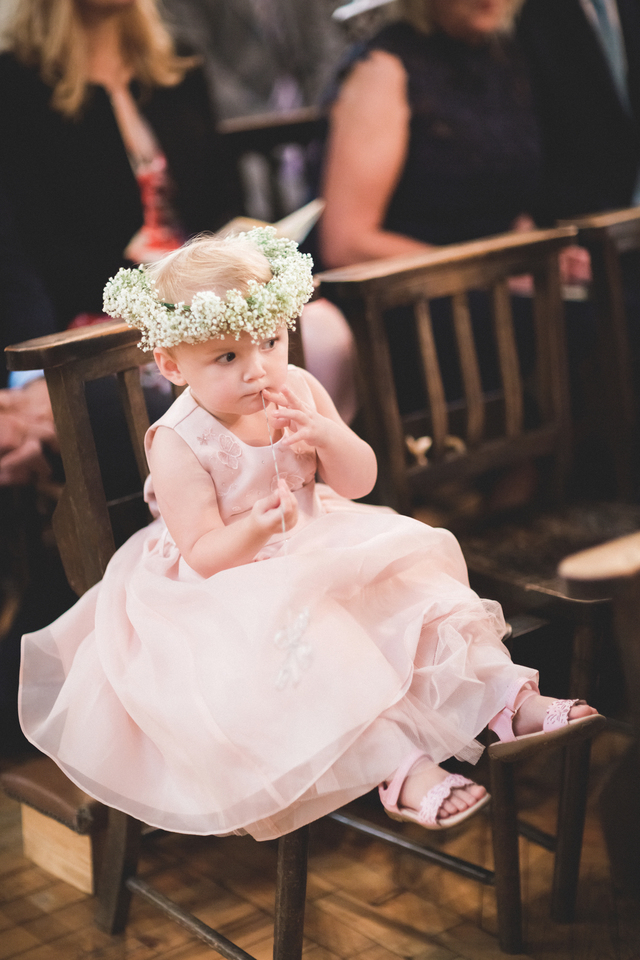 What floral decoration and bouquet did you opt for? What type of flowers, colours, arrangements and company?
Wedding bouquets were all based around hydrangeas in pale pinks, purples and blues and were provided by Petals from Heaven.

What floral decoration did you have for your venue and what company supplied it?
The flowers at the venue were set around hurricane lamps in keeping with the bouquet and were also provided by Petals from Heaven.
Who did your hair and make-up?
My wonderful hairdresser Tracey Glynn did hair for myself, my bridesmaids and my mum (and dad!). Make-up for mum, bridesmaids and myself was done by Michelle Abels.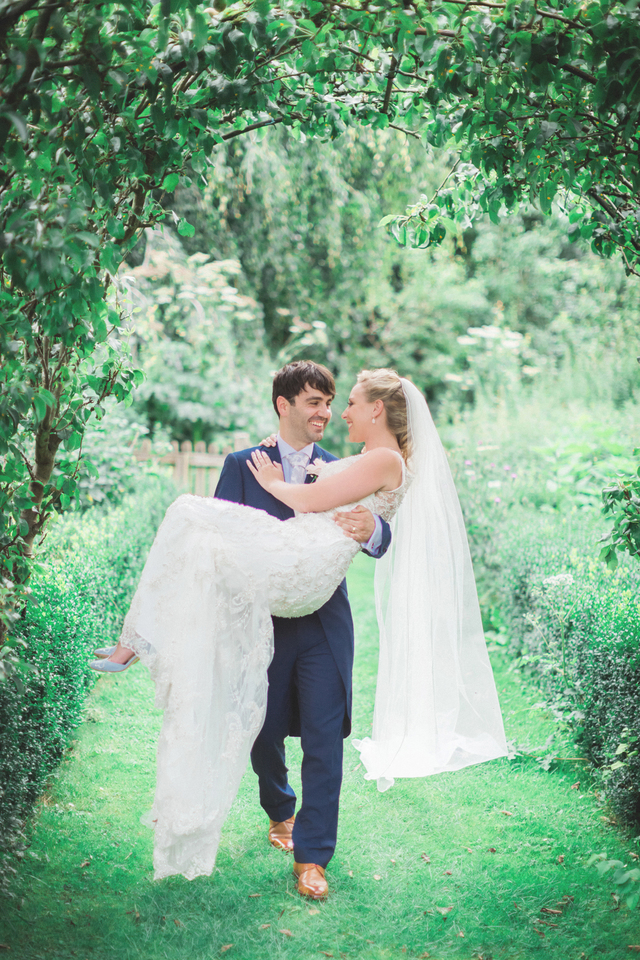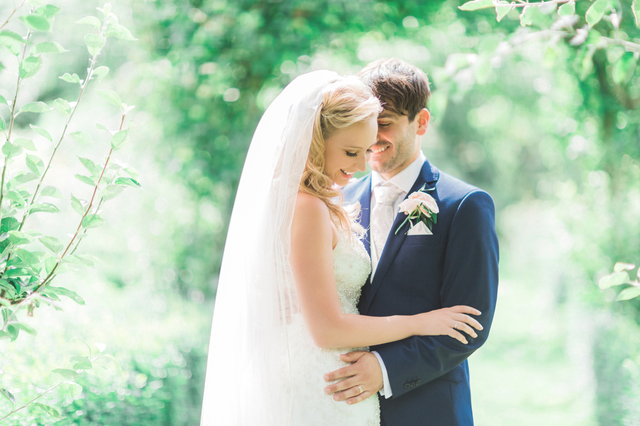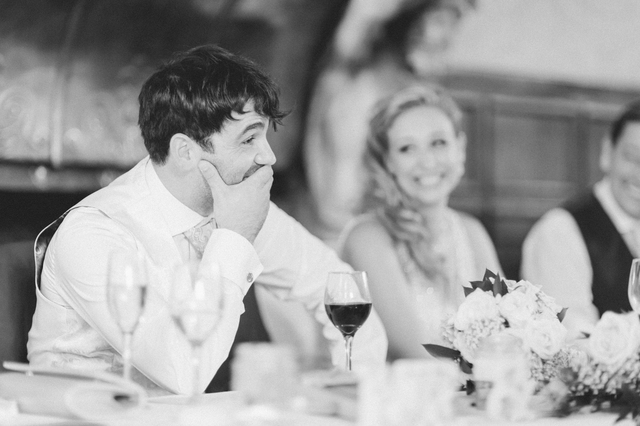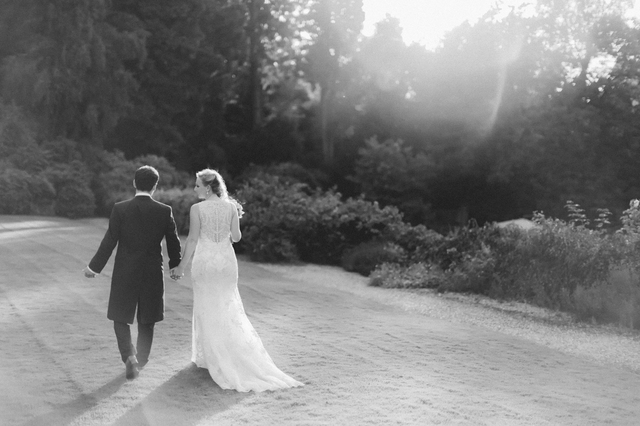 Tell us about your guests, friends and family mix, more friends, more family...who was the funniest, and the first on the dance floor?
We had both sides of close family with us, both sets of parents including Bens 99-year-old Nana, and, of course, our wonderful crazy friends. A great moment when the best man pulled out very large photos of 'Ben' (actually just loads of monkey pictures) during his speech. He went on to do a striptease later on in the evening. Father of the Bride ended up wearing his waist coat inside out and obligatory tie around the head.

What super special moments can you recall of the day, from getting ready, to the ceremony to the wedding breakfast and evening reception?
Special moments include:
- Myself and bridesmaids staying the night before, wearing matching PJs and attempting a pyramid on the bed.
- Standing in the hallway in the Church sharing an emotional moment with my Dad and bridesmaids including flower girls just before walking down the aisle... that was very special.
- Sitting at the altar was a wonderful moment. I couldn't stop looking at Ben. I was so happy!
- The speeches were fantastic - Sanshine's photos speak for themselves!
- The evening was amazing. We had our first dance and invited everyone in – it all ended with everyone singing the lyrics while jumping up and down. The band started (Devistation fronted by the very talented Glynn) and the dancefloor was absolutely packed from the word go. When we finally finished we had a breakaway group who wouldn't let go and continued to sing Oasis songs!

What was your first dance song?
Our first dace was 'Anyone Else But You' by the Moldy Peaches.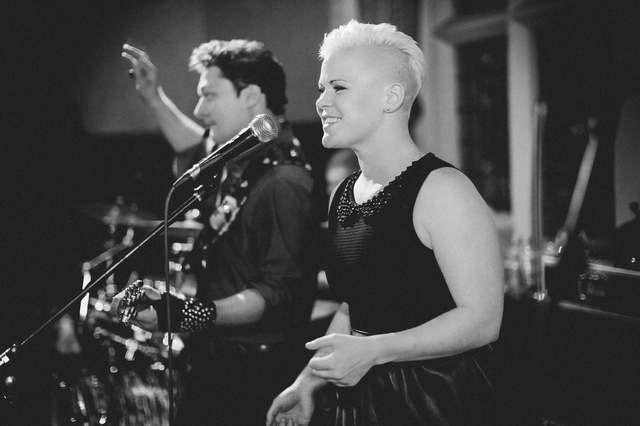 List of suppliers:
Photographer: Sanshine Photography
Venue: Grim's Dyke Hotel
Dress: Sottero and Midley
Bride's Shoes: Rachel Simpson
Groom's Shoes: Jeffery West
Hair: Tracey Glynn
Make-Up: Michelle Abel
Florist: Petals From Heaven