Sanshine Photography
The Basics
Can we add a second shooter
Do you travel
Do you do destination weddings
Are digital copies included
---
Style of photography:
Reportage, Artistic, Alternative, Journalistic
Standard rate includes:
I'm flexible
Where are you based?
London, UK
What forms of payment do you accept?
Cash, Bank Transfer
About
Multi Award-Winning Wedding Photographer specialising in timeless heirloom images for the discerning couple in love.
- 50 Best Photographers 2019
- 45 British Wedding Photographers Everyone Wants to Book
- As seen in: VOGUE, BRIDES, WedLuxe and other major international publications

"One of the most sought-after wedding photographers in the UK and internationally" - Love Our Wedding Magazine

"It really is all about light with the incredibly talented San, aka 'Sanshine'. Storytelling at its photogenic best, these are the photos you'll want all your friends and relatives to share in. San's fame has risen, requiring trips around the world to capture destination weddings and for those lucky enough to secure her services, you're in for a treat" - GoHen
Find Us
Inspiration by Sanshine Photography
Reviews

22
Leave feedback

Bert I.
SANshine - better than sunshine!

I couldn't have been happier with the photos. We have a great mix of formal/family, candid, and some stunning funny posed shots. You imagine these shots would take hours and hours to do, with 5 people and 3 tonnes of equipment behind the camera, but somehow, Sanshine managed to make even us look like movie stars with just a two cameras and no other props at all. She even climbed on her partner's shoulders to get the right shots. It was like a paparazzi totem pole!

We had a small intimate wedding with around 100 guests. With this small number, any other people who are there are kind of obvious and tend to stand out. I was concerned that there would be a divide between the guests and the photographers, who would just stand at one side and ask people to pose. How wrong I was! Sanshine was there from quite early on in the day to capture us faffing around and getting ready, and by the time the guests arrived, she was as much a part of the wedding party as anyone else. Sanshine mingled with the guests before the ceremony and I think this allowed her to work out who was who and who was with who.

I am not in general a very smiley person, so I was surprised to see I was smiling in the photos, and even laughing in some of them! I realize now the reason for all the smiles is that I was bantering back and forth with Sanshine while she was taking the photos. Although she was running around grabbing every angle, everything just felt very easy and relaxed. Even during the formal photographs Sanshine had everyone in stitches laughing and that shows through in the photos. It was amazing!

Our wedding day went by far too fast and I was surprised at some of the things we missed - but everything is there in the photos; A benefit to having two photographers.

Some other points that are worth mentioning :

We ran over our allotted time but Sanshine was very flexible in making sure we got all the shots we wanted. It would have been very easy to just send me a bill for more time after the event, but Sanshine made sure I was aware of where we were with regards to time and in the end we got everything done almost to time.

I was constantly complaining on the day about the weather because it wasn't as sunny as I had hoped, but Sanshine calmed me down by telling me how the photos would still turn out right.

To summarize..... when you think about it, there's very little remaining of your wedding day one month on. The flowers have gone, the guests have flown home, you are back at work. About the only thing that remains is the photos, so I think it is a great investment to get the absolute best, and for that I would recommend Sanshine every time.

Sal P.
Graeme and I both already knew San through dancing and were aware that she was a competent photographer. Just to be sure we went to see some other photographers and their work, and we realised very quickly that the quality, finish and precious moments that San had captured in her portfolio were head and shoulders above the rest.

Once we had decided to go with San, she took time to ask us about all the details of our wedding, our personalities, theme, colour scheme and how everything tied together. She was very thorough, and I was impressed by this attention to detail, which shows on all our wedding photographs.

On the day San and Mike were very warm and friendly with everyone, putting both Graeme and I and our guests at ease. They were very unobtrusive which allowed them to get some genuinely personal, spur of the moment photographs. We went for a vintage theme and wanted the post production of the photos to reflect this. My husband has a photographic science degree so he was very precise and San was able to deliver to even his exacting standards! We are thrilled with our photographs, they are soft and warm and beautiful and really hold the essence of the day. Many many people have commented on how wonderful the photographs are, and I know they will become an heirloom for our future family. I would not hesitate to recommend SanShine photography for any occasion and I hope to use San again to capture other important milestones in our life ahead.

Hayley I.
San went above and beyond even before the day. She asked about the colour scheme, if there were any elements of the wedding that where important and needed to be captured, and unlike other photographers (who will try to get as much money from you as possible) - she pointed out the shots that wouldn't really be needed and those that would be really important.

On the day she was the first face I saw as I exited the wedding car with my father, she was a breath of fresh air and my nerves melted away - she was a calming force, and made us laugh.

She started as she meant to go on, she was running everywhere, and was consistent - she was even the one who told me I needed to meet with my registrar!

During the service I was unaware of her presence, but I have seen the pictures from the ceremony, and she was there! Capturing the moments you would be unaware of - and the shots are stunning. She did not overpower a single element of the ceremony, the memories from the service are of my husband, she was like a silent assassin armed with a camera.
San did warn me of the time (our service was late, so we were losing light) and ever the perfectionist she directed those that needed and managed to get us into the gardens for our group shots. This is where Sanshine shone! She was acrobatic, climbed and threw herself around taking candid pictures as we chatted. My family were disorganised, and she organised them, something I as the bride couldn't even do.

She wanted perfection from every shot, she really cared about us, and that was so clear! Her love, as well as our own, is captured in every picture. She did not stop, and since the wedding every single guest has commented on Sanshine, their glow, professionalism and attention to detail.

If you are trawling sites now looking for the perfect photographer - STOP! I can suggest no better to capture the best day of your life!
Thank You San!!!

G. P.
Oh my god, the photos are amazing!

We have just blubbed. They are sooooo nice! Thank you so much. :) xxx

H. E.
I am absolutely staggered! Wow, thank you very much San, the photos are all absolutely wonderful!

Serena B.
Thank you San for your patience, encouragement and beautiful photos!

Sam B.
We have the BIGGEST smiles on our faces! We have watched the slideshow 3 times already and just LOVE IT! Looking back at the pictures has really captured how special and magical the day was for us! Thank you, thank you, thank you!

Hinesh B.
You guys are AMAZING!

Samantha B.
We came across San's website and fell in love with the images she creates, from the moment you meet San you can see the passion and attention to detail she puts into her work.

We had an engagement shoot with San, and as we are not generally very comfortable in front of a camera it was a great way to get used to being photographed. She was extremely professional yet personable and showed a genuine interest in us and our preferences. She offered great advice and suggestions, helping us to decide on the style and finishing we would like for our wedding photos, as well as planning for the day itself.

When it came to the wedding day, having San there was like having a friend there looking out for you, she went above and beyond our expectations. San and Michael make a great team and ensured they got all the shots we had requested.

We have since received our beautifully presented, personalised 'wedding box' and we are delighted with the beautiful images. Our friends and family have been impressed with the quality of the pictures and we have received many compliments. San was able to capture the beautiful moments from our special day and we are eternally grateful to her for giving us such stunning pictures to look back on. We will be lifelong fans of her work and would not hesitate to call on her again to capture any future special moments!

Sarah R.
Thank you so so much for our images, they are absolutely beautiful and breathtaking. You have really captured us and our guests so well and we couldn't be happier.
Such a great job, thank you for all your hard work and the care that you put into putting the box together!

Many many thanks!

Marion P.
We knew that San would take some good pictures of our son's wedding because we had seen the photographs she had taken at other events. What we didn't expect was the way both she and Mike worked flat out during the whole day to make sure that we got the shots we asked for and the ones that we didn't know we wanted. Nothing was too much trouble for them. Many of the guests commented on their hard work, and also their unobtrusive tact in getting some truly magical natural pictures. We love the album of pictures and the slideshow. The two grooms are delighted to have their day captured so beautifully. I would certainly recommend Sanshine Photography to anyone who is planning a special event!

Brooke B.
San is the most passionate photographer I have ever met. She is a perfectionist when it comes to getting 'the' shot. Her and her husband make a great team. I really feel they got to know exactly what my husband and I wanted from our wedding photos. We had a wonderful engagement shoot and consultation. We spent hours chatting, felt like we got to know each other very quickly. We asked for romantic, non-staged, glamorous and London photos. Even if together this didn't make a whole lot of sense, they created an album for us that was exactly that. They are the most romantic photos I have ever seen and I'm so pleased that we have such beautiful records of our perfect day.

Ario E.
We count ourselves very lucky to have had San and her husband as photographers for our wedding. From our first visit with her, it was clear that she is very passionate about her work and that she has very high attention to detail. Her idea of having a pre-wedding photo shoot (to make us feel more relaxed in front of the camera on the big day) was genius and highly recommended. On the wedding day itself, we were all relaxed knowing that we were in capable hands. The photos she took from our wedding are absolutely amazing and you can tell that a lot of work had gone in putting the final touches on the photos.

Susanne T.
I just want to say thank you so so much for our photos! They are more than I could have ever imagined! I cried!

Erin M.
San and her team were fantastic! She was dedicated from the start, you couldn't ask for a more hands-on and involved photographer. The pictures she took are amazing. It was wonderful working with her and knowing our wedding was going to have some great shots from it.

Katie B.
I used Sanshine photography for my wedding in January 2015 and I couldn't be happier with the photos. I had spent a lot of time researching for the right photographer as I wanted the day to be captured like a fairytale; San created this and more. The photos look like they belong in a wedding magazine and all my friends and family are impressed with them. San also keeps her prices competitive which is amazing for the work she puts into each individual picture. I would also recommend the canvas guest book, this was a lovely addition to the day and it's a great way of displaying kind messages from your loved ones.

Emily H.
San! We knew the photographs would be amazing, but you have surpassed all our expectations completely. They are just beautiful And the little parcel is the cutest, absolutely love it and definitely worth the wait as you said! I literally have no idea which ones we will put in an album because they are all so brilliant! Thank you so so much for everything, you have given us some beautiful memories of our day! xxx

Tina C.
San, the photos are mind-blowing!! They are absolutely beautiful!!
I can't even explain how happy we are! Thank you so so much!!
You are by far the most talented photographer ever!!! Thank you for being so amazing in every way!

Lina C.
San, we are so lucky to have met you
and so extremely happy with our beautiful pictures!
Thank you so much!

Maja T.
Where to even begin!? The photos of our wedding that San and Michael sent us far exceeded our wildest imagination and let us relive the day all over again, and again and again. We cannot believe how stunning the photos are and just how much they captured who we are was a couple. San and Michael were also so fun to have around on the wedding day - they're hilarious and add to all the fun and excitement! What more could you possibly ask for? Thank you both so much, you really made us incredibly happy!

Maia T
Absolutely the best photographers in the business! We got all the photos and have all ready uploaded them to Facebook which only took about 5 mins as they were presented in the perfect format!
We just wanted to say a huge thank you! These are the most gorgeous wedding pics I've ever seen!!! Blake and I look amazing! It's better than I could have ever imagined, you guys are true professionals!
We have been complimented non stop about the photos and have given ur details to about 10 people haha!
The presentation of the photos was also just stunning! U both have been truly the highlight of the wedding planning and as I've always said after all is done all you have are the photos so it's important they're good ones!!!
San and Michael have been truly amazing and they're just such a fun and cool couple, we really felt like we just had our good friends with us on our special day rather than photographers!

Pauline M.
Thank you San, for creating a really special rapport with me that totally got me through a really mentally challenging day! And made it the most enjoyable and happiest day I have ever had!

I absolutely love you!! And am so happy with myself for sticking my neck out to book you as I thought you were too high end for me. It was easily the hardest part of the wedding process ensuring I get the right photographer and I can't tell you how excited I was when you told me you were available!!!!! I don't know much about photography but when I was going through the websites looking at photographers' best work, your images were shouting out to me compared to the previous portfolios that left me bored and unemotional.
I literally can't sleep as I'm thinking about the day we had and how happy I feel. I love the rapport you and your husband have (your 2nd photographer) It told me you understood how happy we felt and how much love we have for each other and I know you worked really hard to capture this.
As soon as I met you I felt that everything was going to okay. We had a terrible time getting to the venue and as we both hate being late, and you were an instant reassuring presence, and I thank you so much from the bottom of my heart. Your calmness, assertiveness and above all your wicked sense of humour got me completely where I needed to be emotionally throughout the whole day.
You became such important guests at our wedding.
Thank you!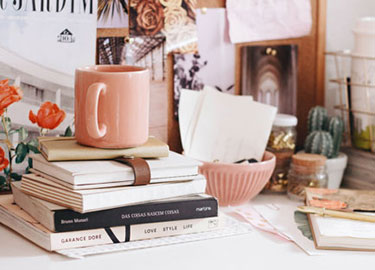 Your free account will also enable you to:

Easily manage and securely book your suppliers

Stay on top of wedding planning with our intuitive checklist

Keep an eye on spend with our budget tracker

Create and track your wedding guestlist

Plan your wedding on the go with our mobile app, downloadable via the App Store or Google Play
Thanks for your enquiry! You'll hear back shortly.
Couples interested in Sanshine Photography also sent enquiries to the suppliers below too. You can simply send the same enquiry to them in one click.
Big Day Productions
22

Big Day Productions provides Affordable, Professional Wedding Photogra...
Terry Li Photography
22

YPWP Top 10 2016 - 2019 London based fine art (digital & medium forma...
motiejus
22

My name is Motiejus and I'm destination wedding photographer wor...
Big Day Productions
22

Big Day Productions provides Affordable, Professional Wedding Photogra...
Terry Li Photography
22

YPWP Top 10 2016 - 2019 London based fine art (digital & medium forma...
motiejus
22

My name is Motiejus and I'm destination wedding photographer wor...
Are you sure?
If you don't ask, you'll never know...
Continue to chat
Leave
Is this supplier not for you?
Explore other suppliers.
Sign up to our free planning tools today to save suppliers