Ioana Porav Photographer
The Basics
Do you include an engagement shoot
Can we add a second shooter
Do you travel
Do you do destination weddings
Are prints/books included
Are digital copies included
---
Style of photography:
Reportage, Artistic
Standard rate includes:
I'm flexible
Where are you based?
London
What forms of payment do you accept?
Cash, Bank Transfer
Do you travel
Do you do destination weddings
Do you film in HD
Do you offer a highlights film
Can couples select their own soundtrack
Do you use independent microphones for the ceremony/speeches
---
Style of videography:
Documentary, Cinematic
What coverage of the wedding do you offer?
From the preparation until the first dance. I am flexible too.
How many people will be filming on the day?
One with one assistant
Where are you based?
London
How will couples receive their film?
USB, Online
What length are your films?
Depends
Additional info:
Please contact me on 07473197929
What forms of payment do you accept?
Cheque, Cash, Bank Transfer
Videos
About
Professional husband and wife team providing wedding photography and videography! Our style is fine art approach using natural light with warm tones to give that airy look to the final photographs.
We are here to work with you in best way possible and to provide the best service on the market. We offer luxury wedding albums, fine art prints and framing! Our approach is more artistic at the moment but we are more than happy to do any other styles of weddings such as alternative!
Please contact us and we are more that happy to set up a consultation meeting!
Don't forget to check our web pages for full stories and portofolio!
Find Us
Reviews

14
Leave feedback

Corina Schimbeschi
Look no further than Ioana. Such a beautiful person to work with. I can't recommend her enough. She is confident, professional, very catchy on details, didn't miss anything. I really liked how the photographs turned out:Modern, sophisticated, high quality and plenty. Choose Ioana for your big event and you won't regret. Good luck, you deserve all the best

Culin Sveta
The best photographer

Alina Sandu
Ioana Porav is an amazing photographer. She is not just a person taking part at your event, she is there with all her heart, she s an adviser, she s going to surprise all the little details, all the unseen stories and she is going to handle you at the end an eternal and perfect product that will make your live happier every time you watch and cherish those moments. I truly recommend her.

Magdalini Christiq
Ioana is very professional and I fully recommend her. She has character and lots of talent. Her shots are amazing and the result is beautiful. She is talented indeed and very trustworthy too.

Daniela Laslau
Fantastic person...an amazing photographer...lovely personality ...amazing captures !!! Hope I have covered everything!!!
Lovely memories !!! Book with confidence !!!

Mimi
Amazing , fantastic the best photographer a very beautiful person inside and out !
Highly recommended


Alina Scurtu
As a wedding florist I had the opportunity to work with Ioana in few projects, and Noth only that she is a truth talent in what she is doing, and her pictures are stunning, but it is such a pleasure to work with her, she is peasant person, and righ from the first moment you feel an open friendly atmosphere.
Her portfolio speaks for itself, so I do not need to say more about that. One thing that I really appreciate about her work is that she is continuously searching for new trends, and has plenty of new ideas for her shots.

Aurica
I had a wonderful experience with Ioana and Vasi, it was the best photoshoot I ever had! I feel sorry I didn't know them earlier. All your memories will come to life with the vision they have . I felt so special and the results are amazing! I would highly recommend them for any occasion! They are very friendly, professional and dedicated to give you the best you could get!

Alina
Ioana and Vasi are making an exceptional team , high class, professional, reliable, original and they will not stop here. You can see from the start that they are passionate about their job, they invest in it and they treat their clients with the deepest respect for the event they re having. Also they have a sort of extraordinary positive energy and serenity making you, the children, the loved ones feeling calmer and optimistic at the event you're holding. And all this in a very discreet way, you have the feeling they re not even there...I m the happiest that I was really inspired in choosing them for the Christening of my baby​​

Teresa
Thank you for the best wedding photographs.... I will treasure forever xxxxxxxxx

Simnona
Ioana and Vasi are an outstanding team! We have trust them to shoot our wedding and they just read our minds and the photos were more than what we could possibly have hoped for! Ioana has a beautiful view of details and captured the emotion of the day. They even did more than we asked them and surprised us with a beautiful short movie which Vasi put together, which we love to bits and cherish as a beautiful memory of the day!
I highly recommend them as they put soul in what they do and go all the way to create something extraordinary!
Thank you again Ioana and Vasi, you're amazing !!

Mina
Ioana is an absolutely lovely person to shoot with. She is talented, laid back but focused, professional and friendly, and truly passionate about capturing beauty and precious moments.

Mimi O'malley
The best photographer ever!!
She make me feel very comfortable and the most beautiful bride .
Ioana's smile was my comfort on the wedding day. She is very sweet kind and super professional!!
Highly recommend



Anca
Amazing pictures, amazing people, amazing memories. Definitely highly recomened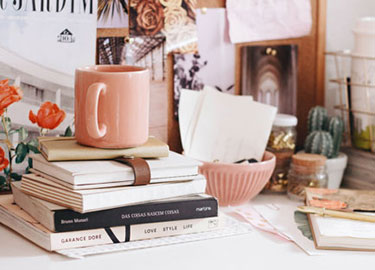 Your free account will also enable you to:

Easily manage and securely book your suppliers

Stay on top of wedding planning with our intuitive checklist

Keep an eye on spend with our budget tracker

Create and track your wedding guestlist

Plan your wedding on the go with our mobile app, downloadable via the App Store or Google Play
Thanks for your enquiry! You'll hear back shortly.
Couples interested in Ioana Porav Photographer also sent enquiries to the suppliers below too. You can simply send the same enquiry to them in one click.
Big Day Productions
14

Big Day Productions provides Affordable, Professional Wedding Photogra...
Terry Li Photography
14

YPWP Top 10 2016 - 2019 London based fine art (digital & medium forma...
motiejus
14

My name is Motiejus and I'm destination wedding photographer wor...
Big Day Productions
14

Big Day Productions provides Affordable, Professional Wedding Photogra...
Terry Li Photography
14

YPWP Top 10 2016 - 2019 London based fine art (digital & medium forma...
motiejus
14

My name is Motiejus and I'm destination wedding photographer wor...
Are you sure?
If you don't ask, you'll never know...
Continue to chat
Leave
Is this supplier not for you?
Explore other suppliers.
Sign up to our free planning tools today to save suppliers