Alice & Sinead's Intimate London Wedding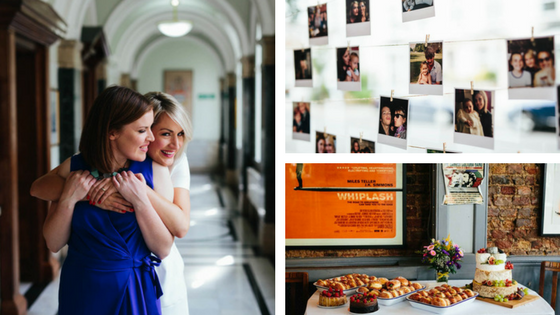 Part of London's charm is the way it has so many wonderfully intimate venues and spaces, that lend themselves greatly to a couple who wish to hold a tight-knit ceremony and reception for just their nearest and dearest. Alice and Sinead's wedding is a perfect example of this, choosing to hold their ceremony in the Mayor's Parlour, the smallest space at Islington Town Hall with just a capacity of around 12. After the ceremony, they enjoyed a truly memorable lunch at Ottelenghi then headed to The Londesborough pub in Stoke Newington to greet their guests with lots of lovely pub grub and copious amounts of bubbly! Through her photographs, Helen Abraham captures the lovely, relaxed and intimate nature of their special day with the emotion of the day clearly affected her too, explaining that she found their ceremony one of the most touching she'd done in the last year.
Outfits
When it came to outfits, Sinead opted for a gorgeous electric blue jumpsuit from Diane Von Furstenberg and paired it with a geometric blue necklace, heels and a simple grey clutch. Alice wore a pretty and wonderfully cut white dress from Hugo Boss and teamed this with some gold heels and earrings. The bridal bouquet consisted of lovely purple veronica, gypsophilia and berried eucalyptus, bound with gold satin ribbon at the stems.
Venues
The Mayor's Parlour at Islington Town Hall had such a relaxed atmosphere to it, further enhancing that feeling of a really tight-knit family affair. With all the guests seated on big leather button back couches or perched upon the lovely rich red carpets, this really felt like a wonderfully modern and alternative way to hold a ceremony that truly helped to focus on exactly what getting married is about and the sentiment of it all.
By choosing The Londesborough for their reception, it meant the venue was jam-packed full of character already, with exposed brick, dark green walls and retro film advertisements hanging everywhere you looked. To fit the cosy personality of the venue, Sinead and Alice placed vases of colourful flowers on the tables, hung white chinese lanterns and fairy lights from the ceiling and strung rows upon rows of polaroids from the windows. Their food and drink selection was filled with lots of classic favourites - lashings of pub grub, a bar filled with glasses of procesco, a dessert table bursting with sugar doughnuts and a cake make entirely of cheese!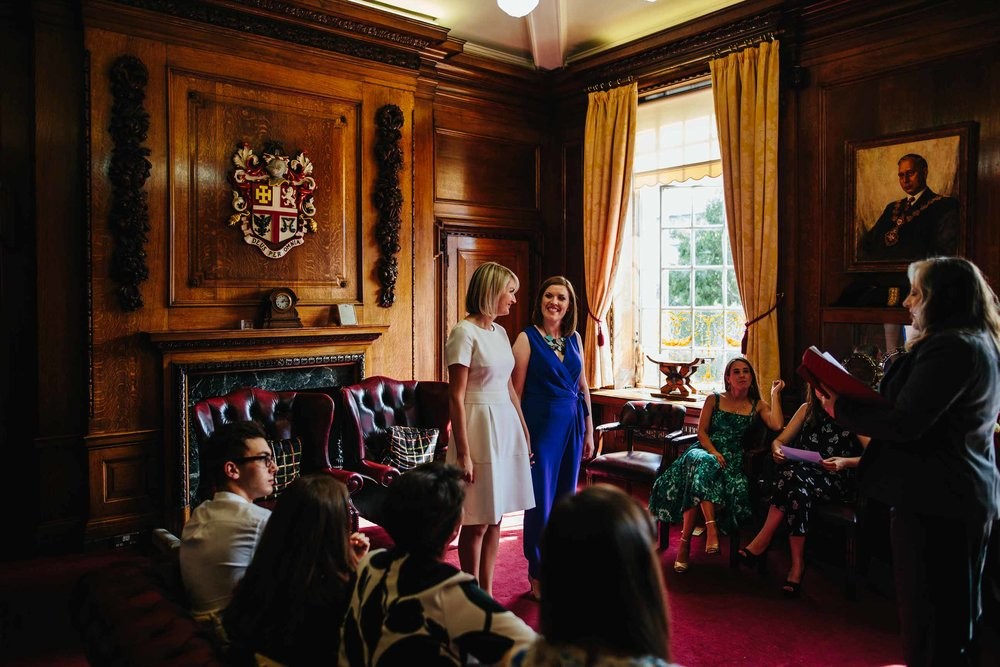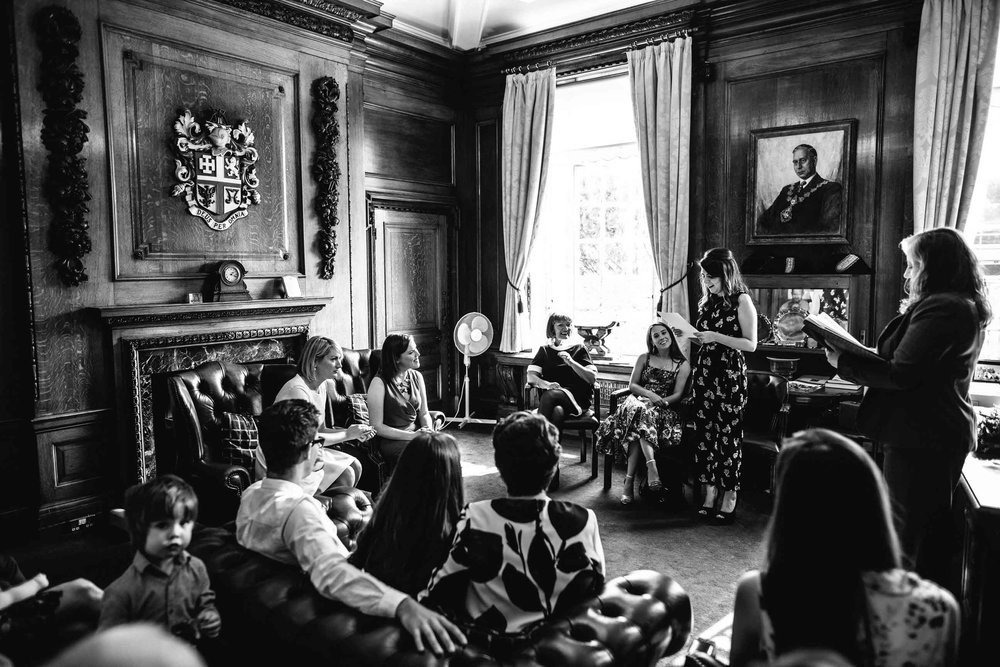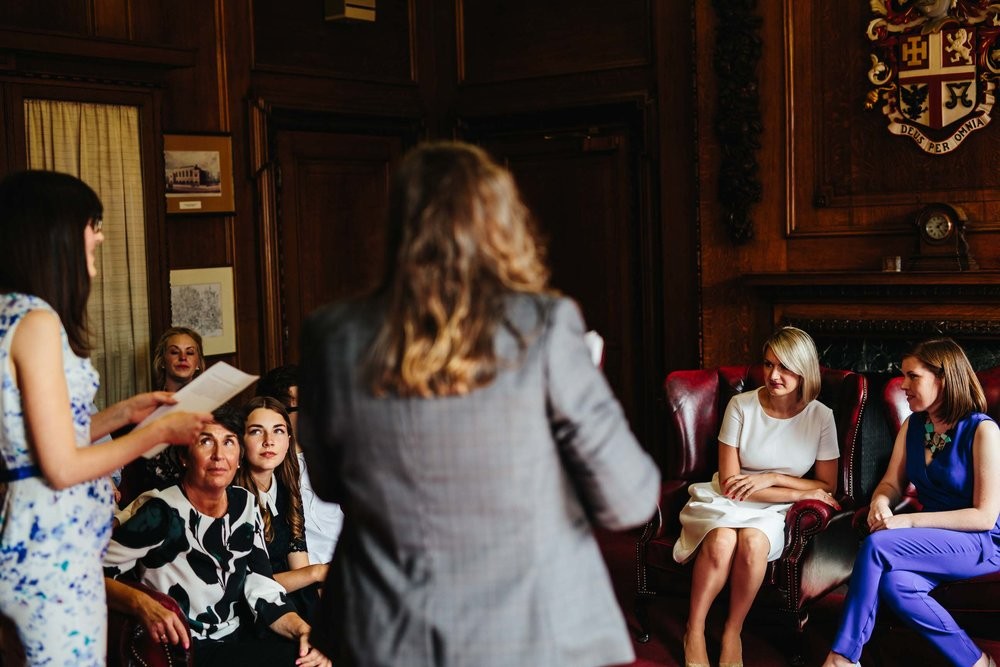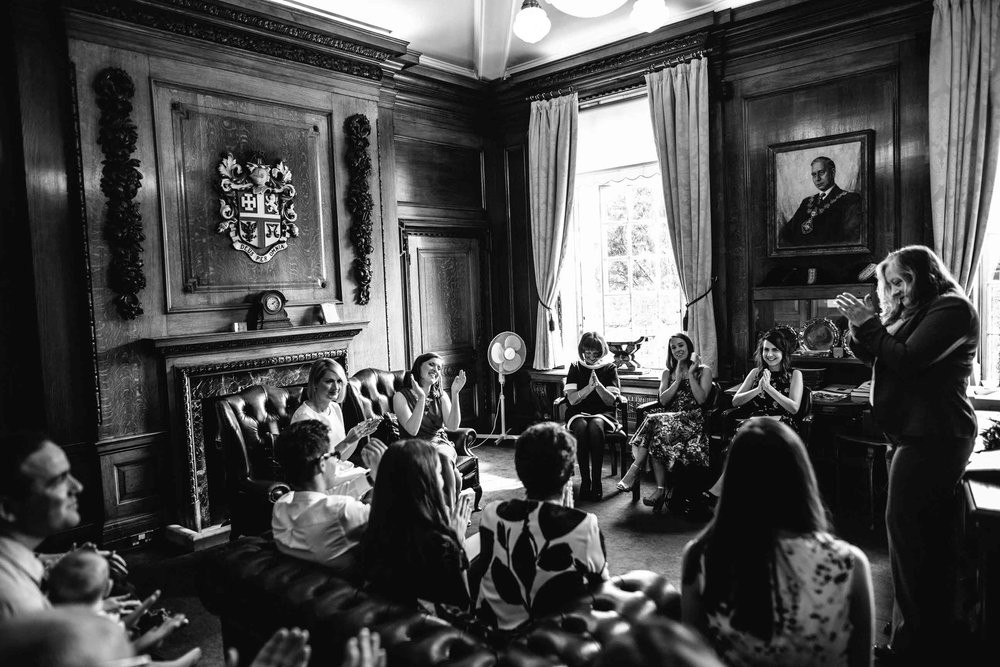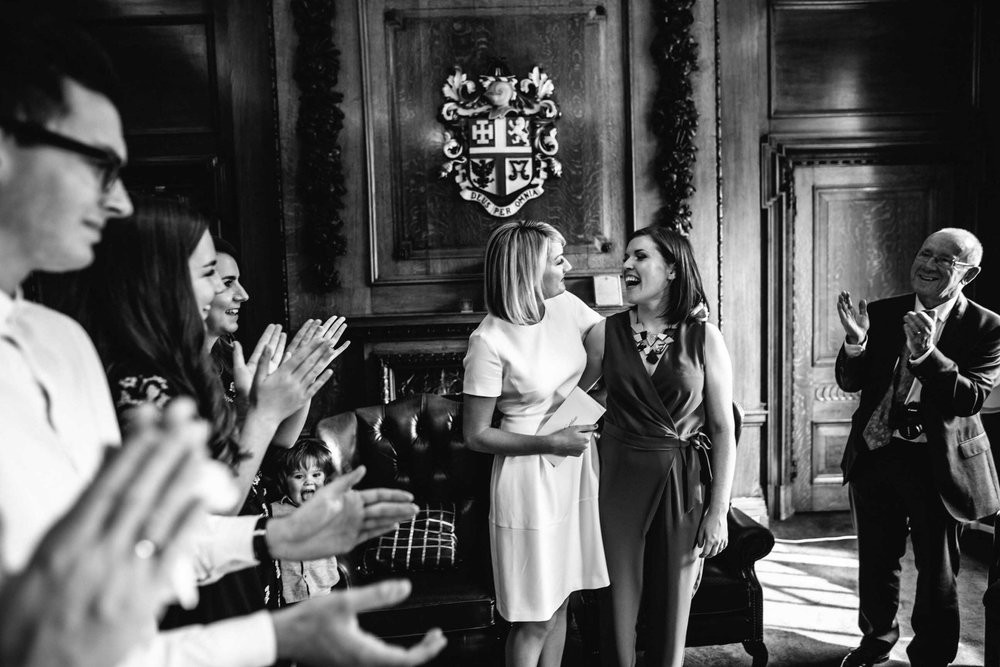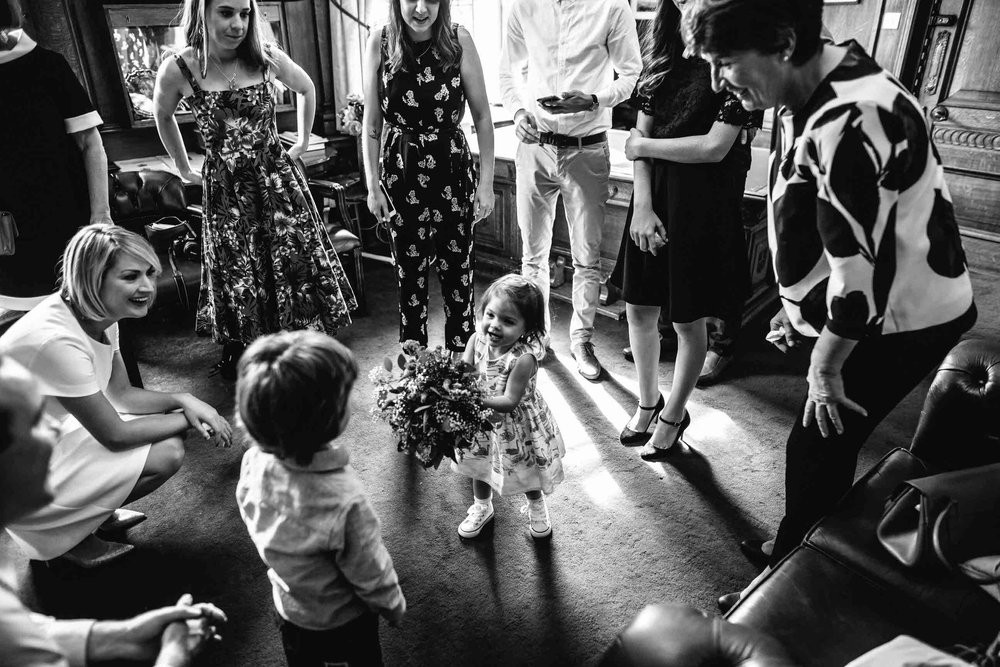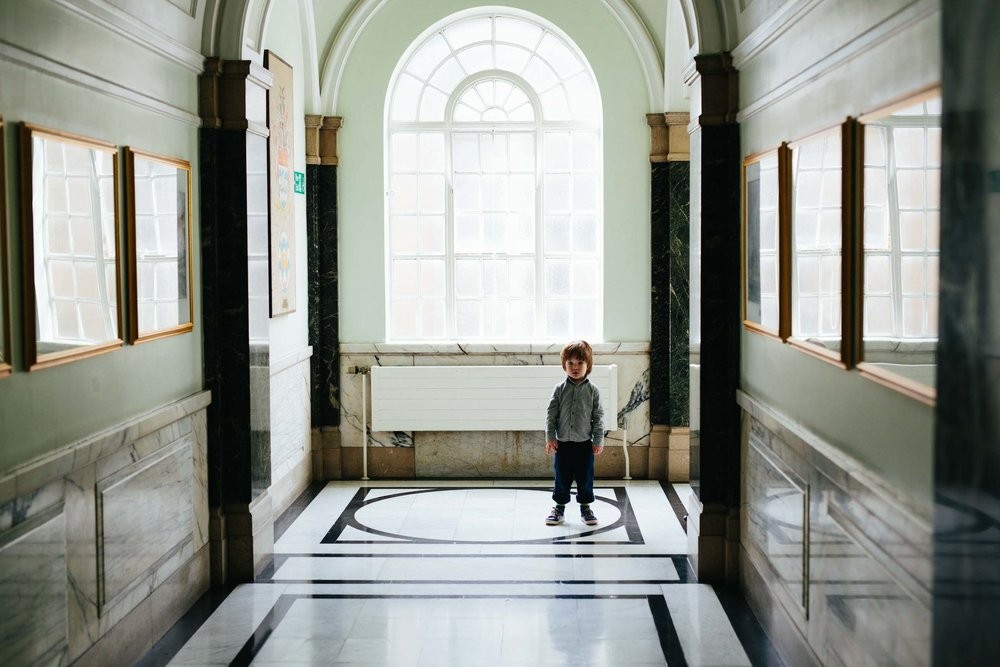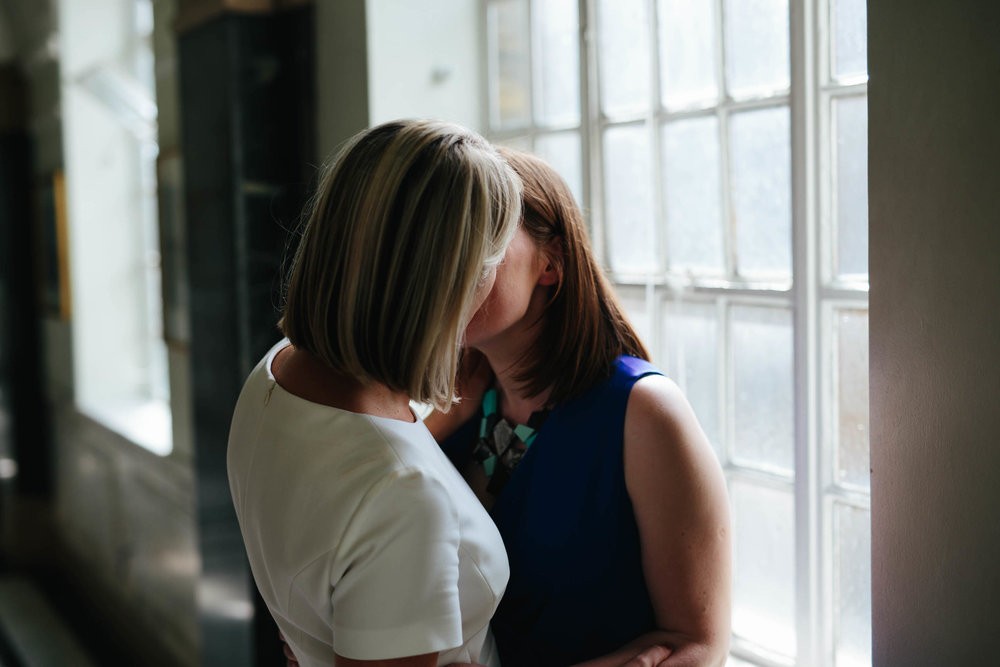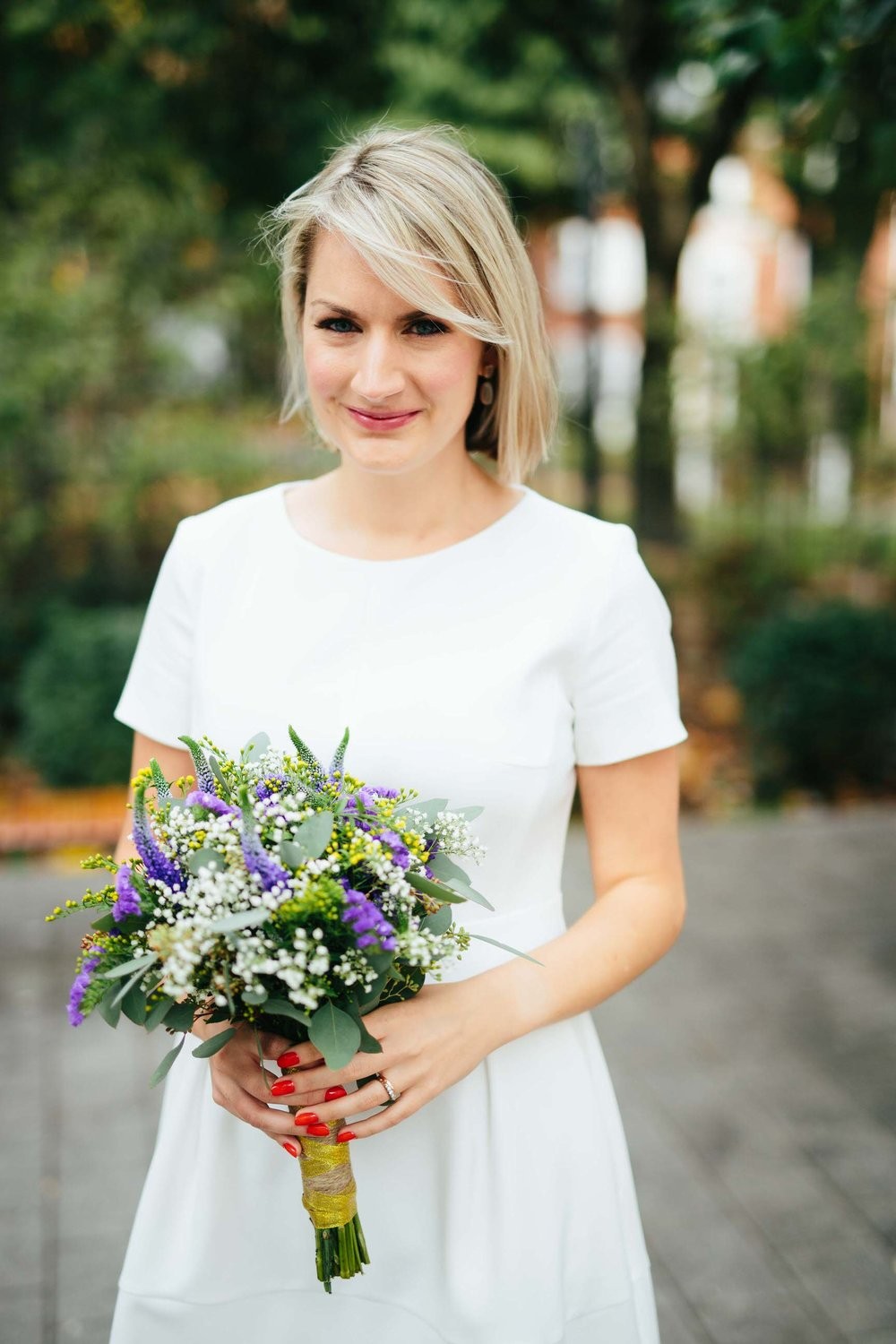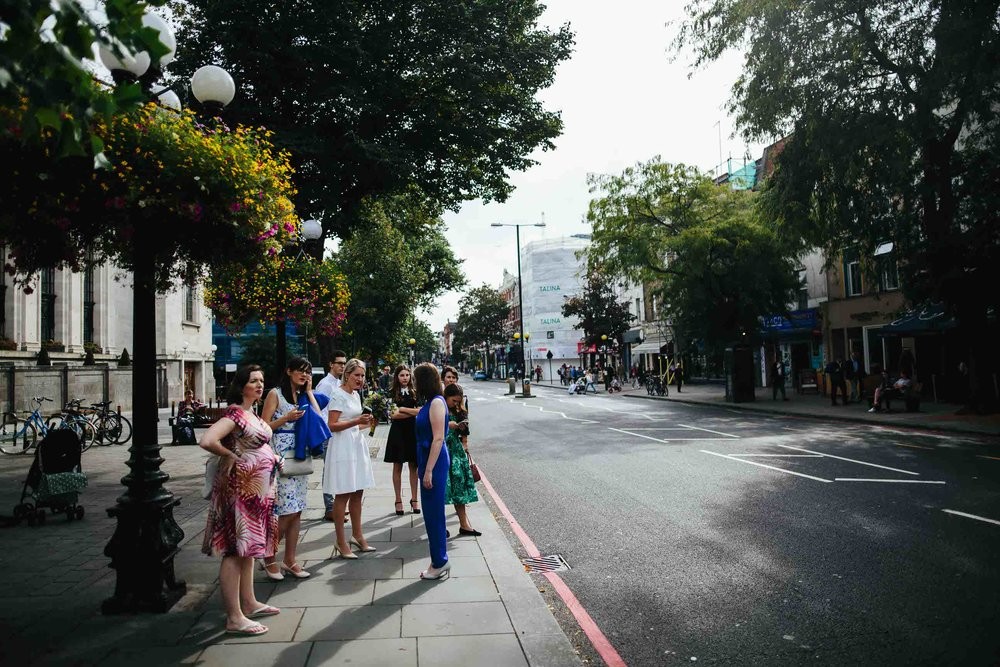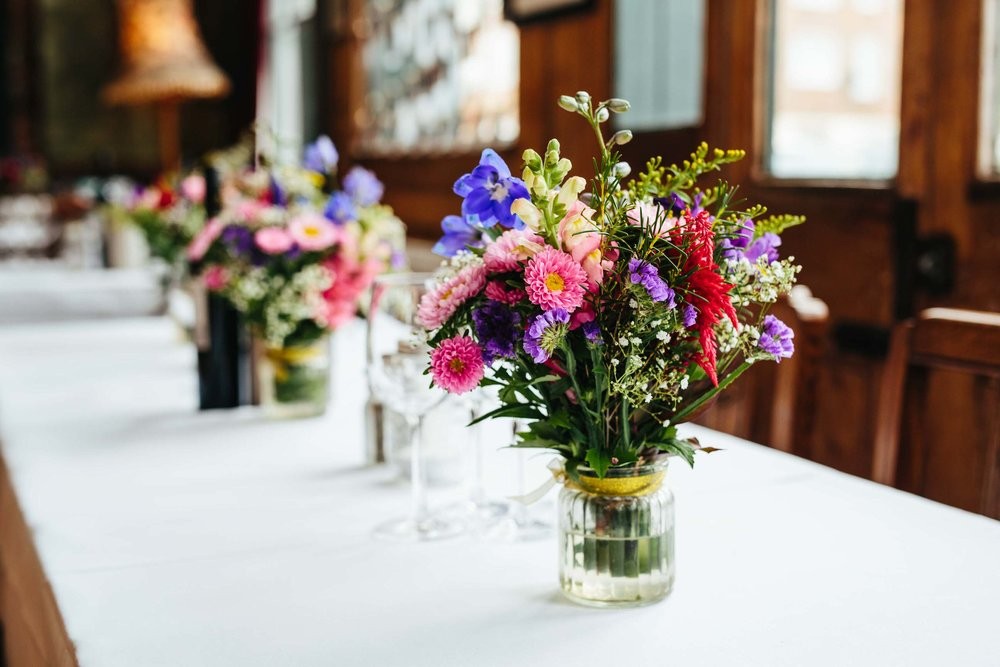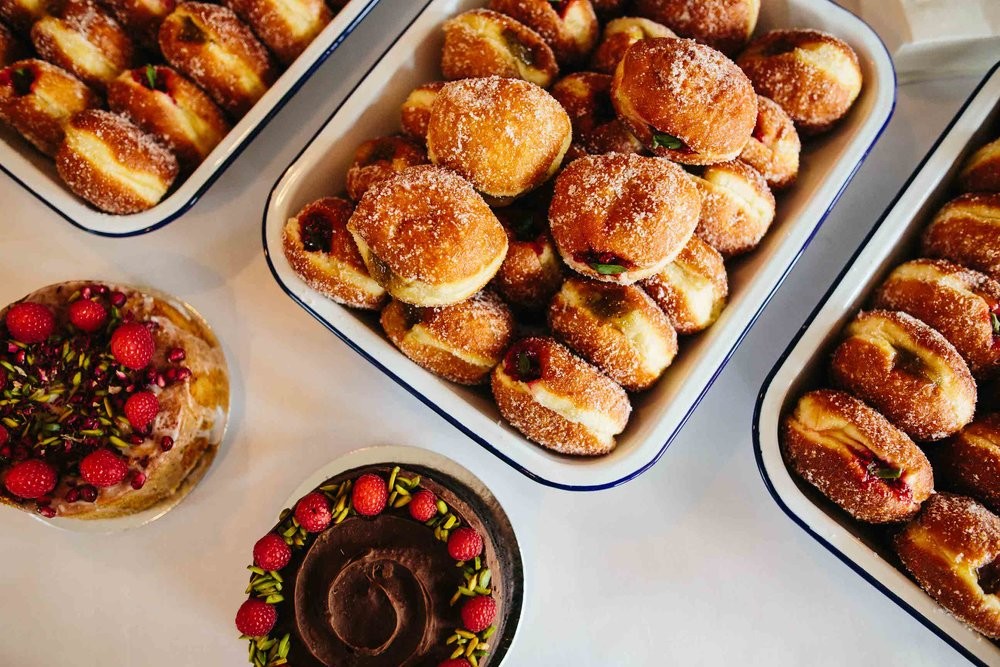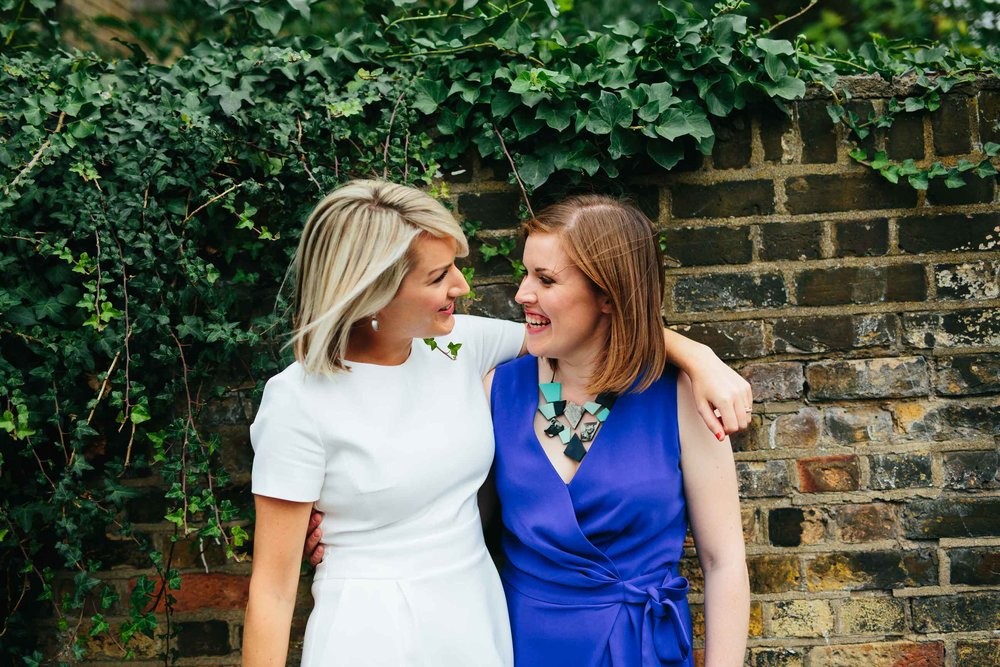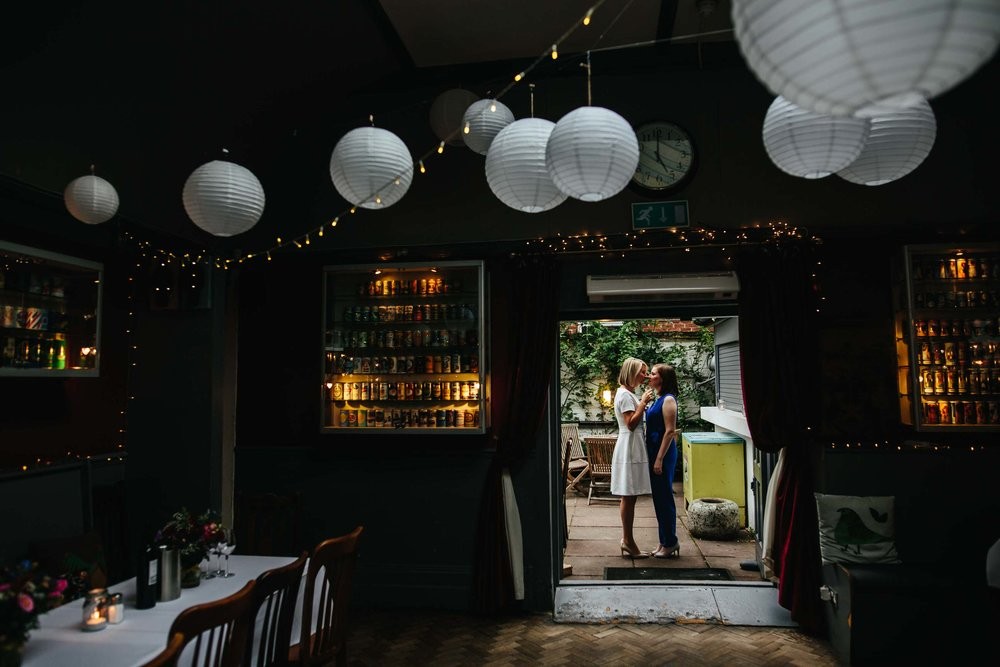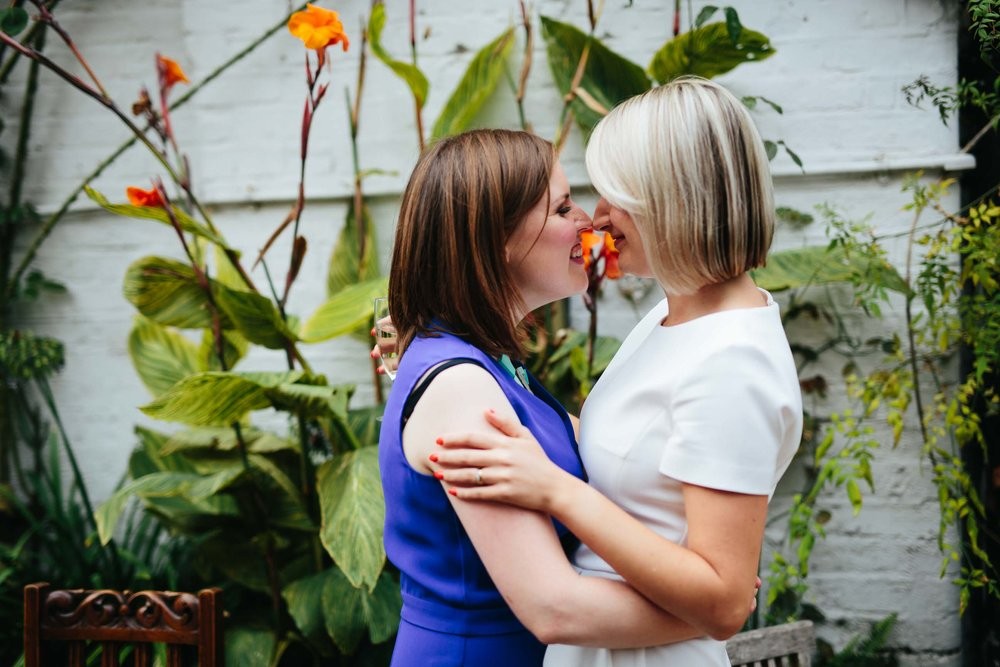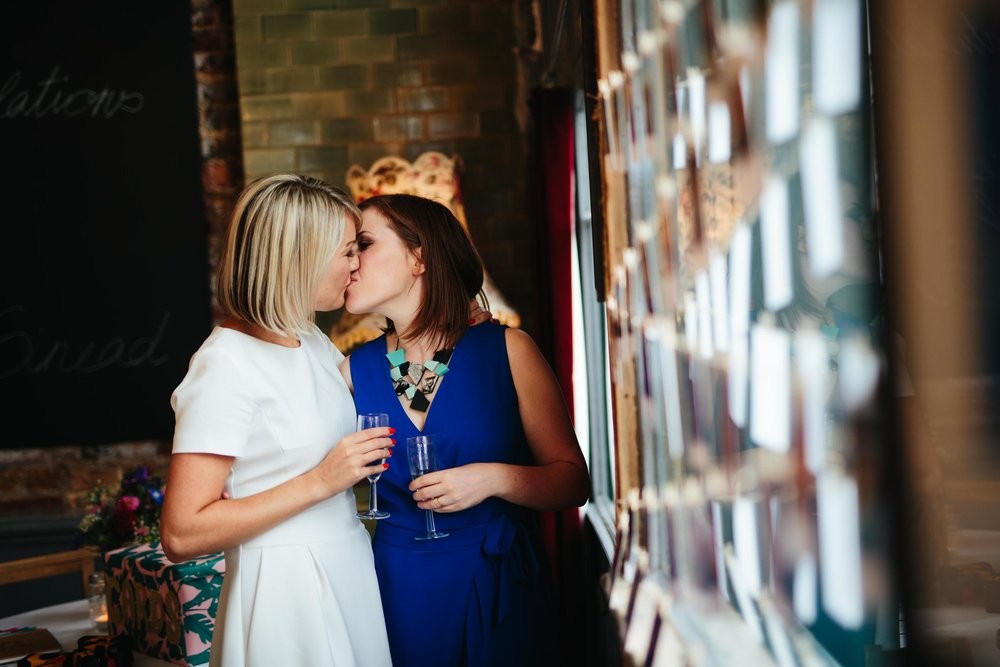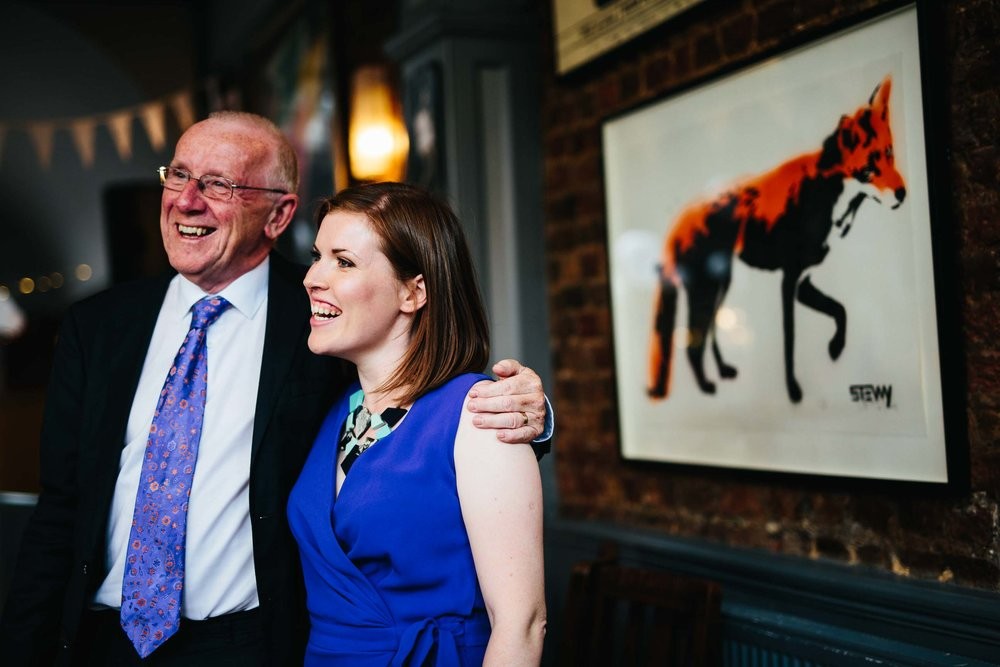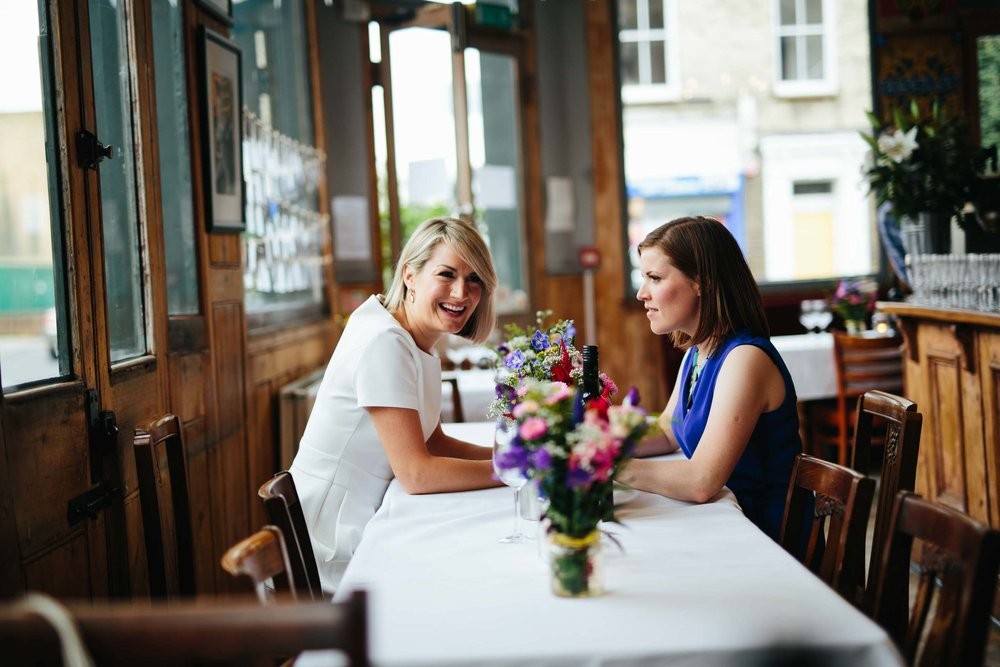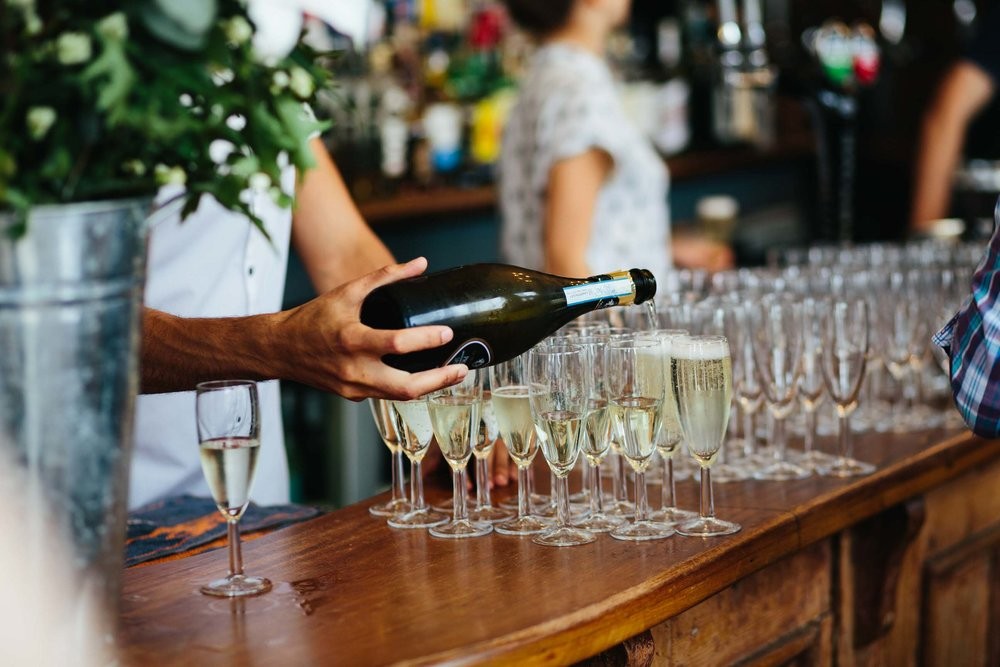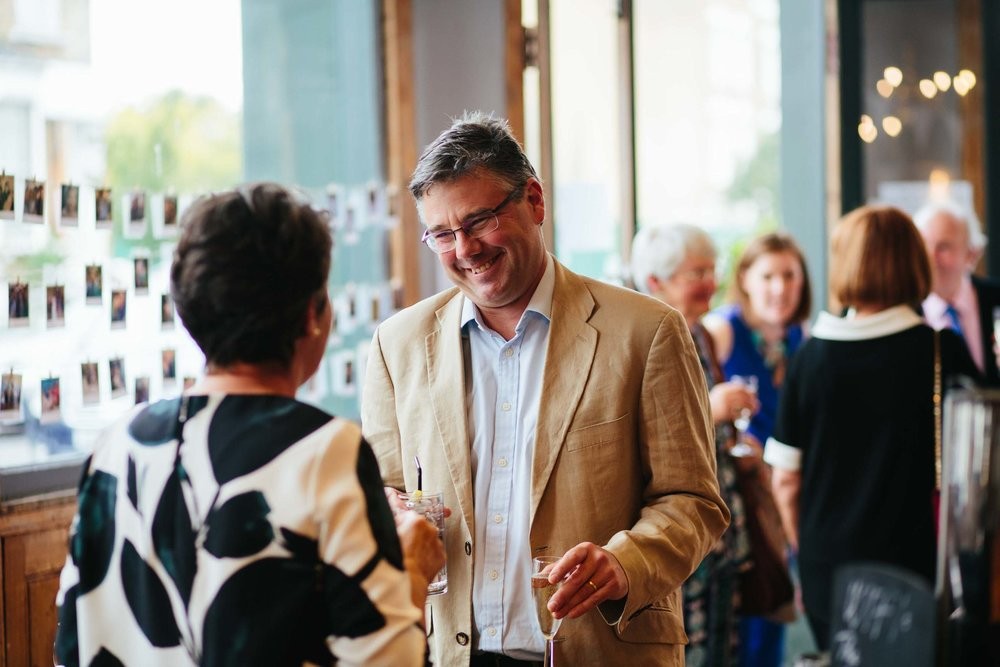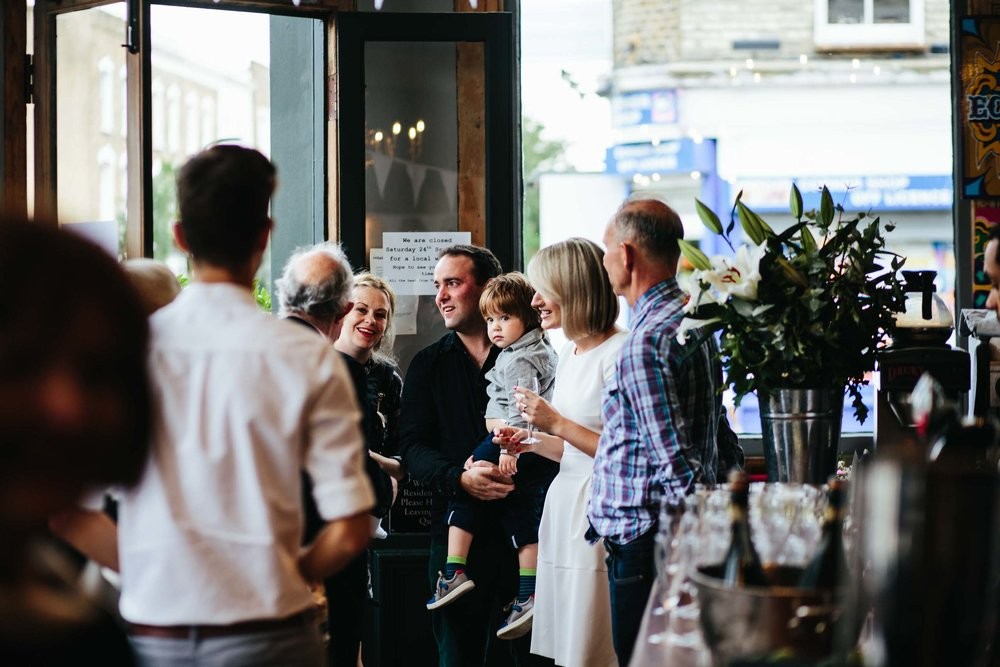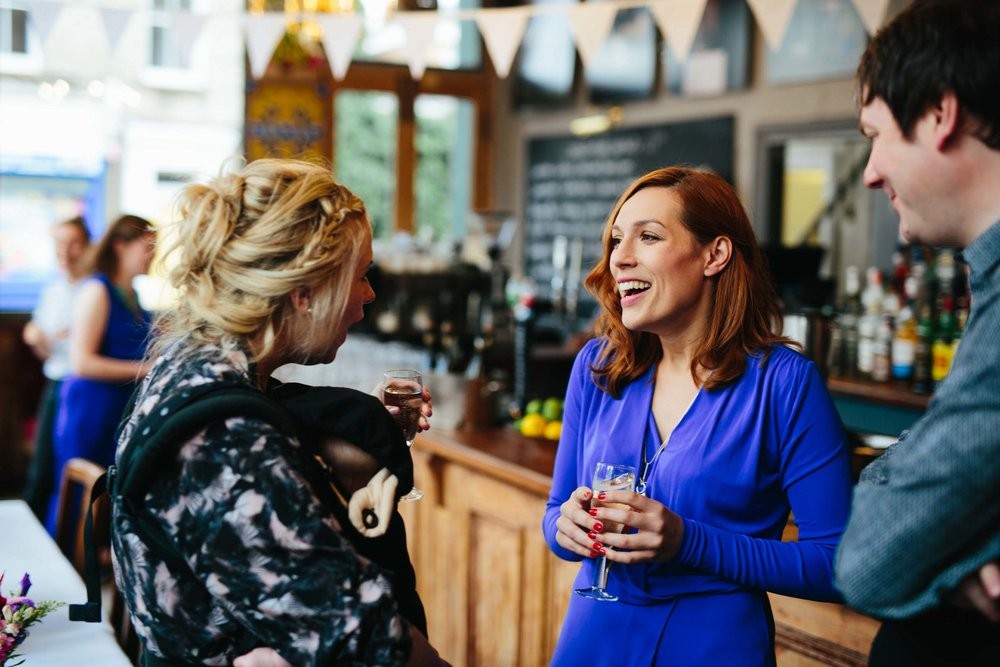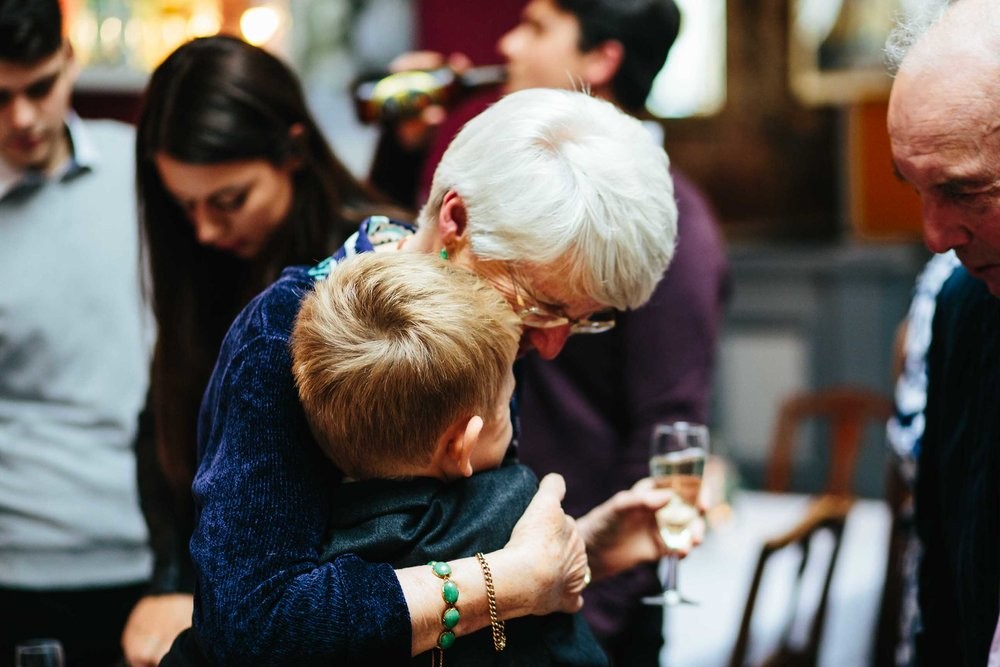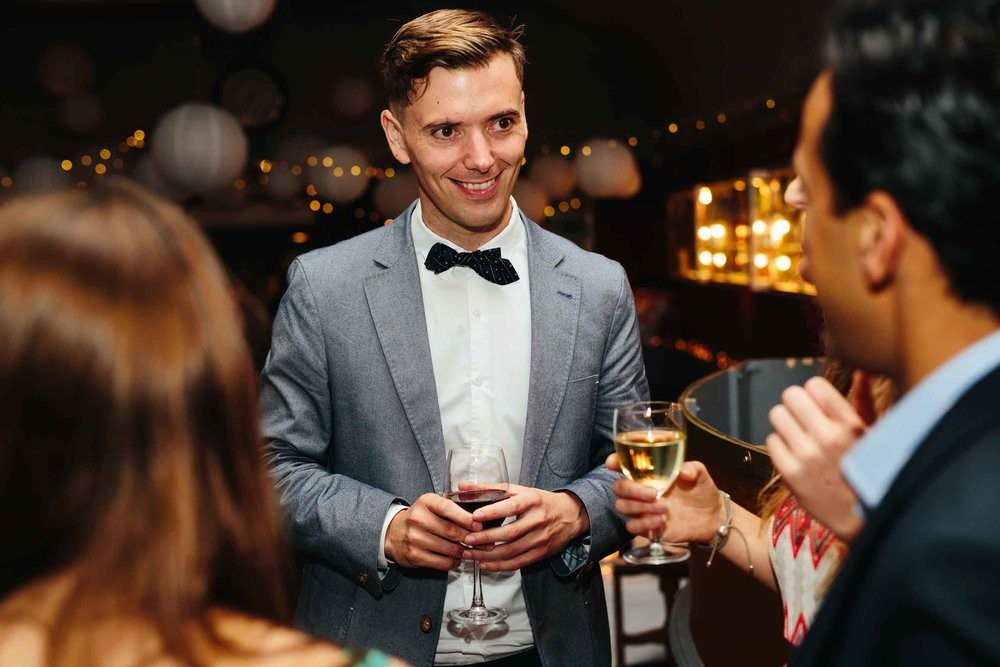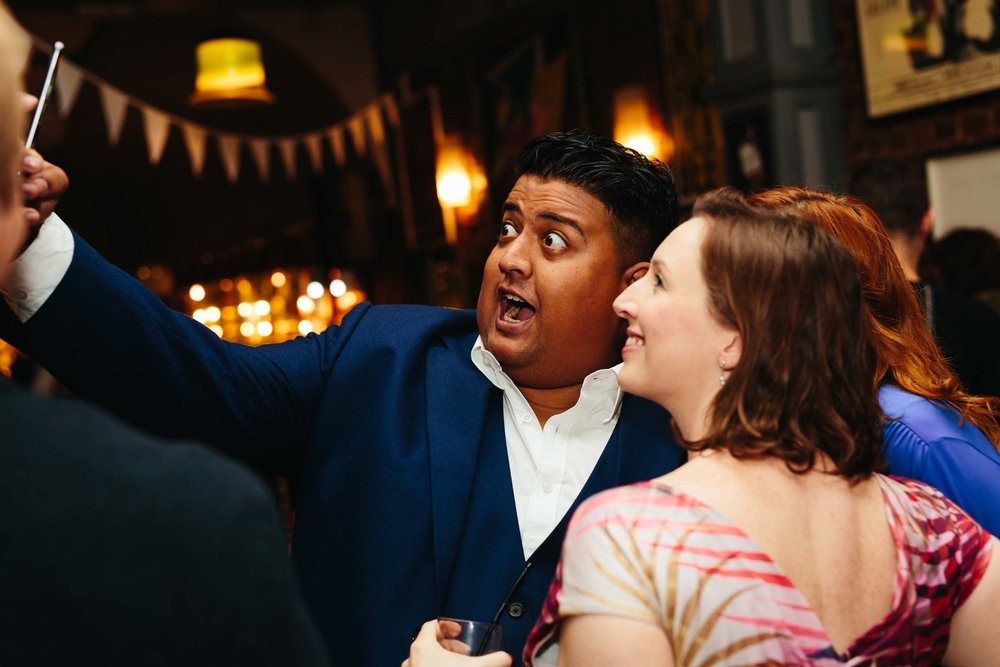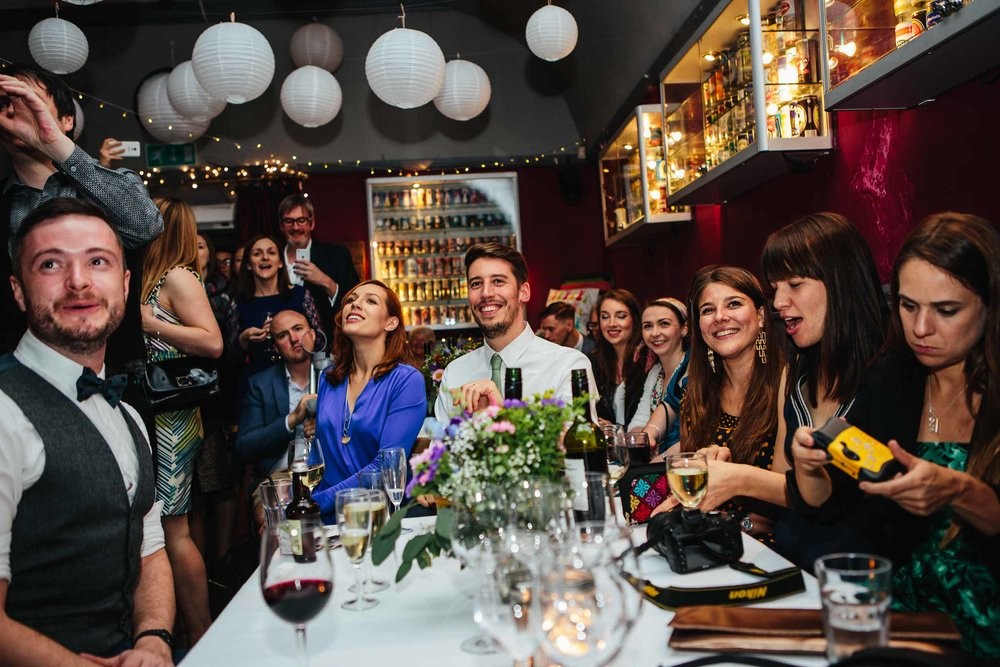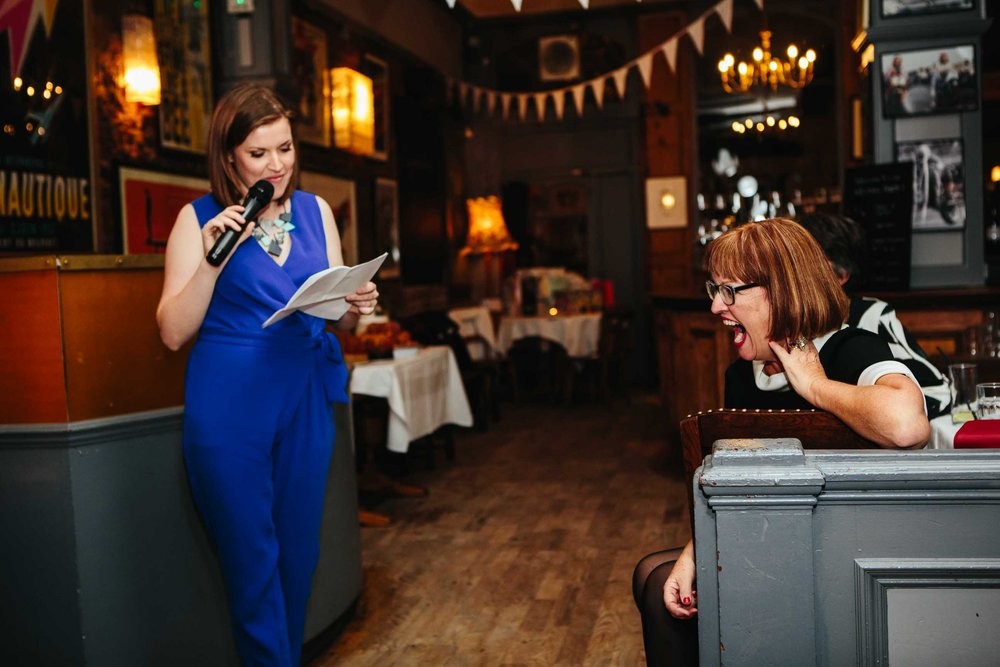 Suppliers
Flowers - Bunch at Hackney Downs (@bunchhackney on instagram)
Doughnuts - London Borough of Jam (@londonboroughofjam)
Cakes - Victoria Yum at Hackney Downs (@victoriayumcake)
Cheese - The Courtyard Dairy (@thecourtyarddairy)
Bunting - Emma Bunting (@emmabuntinguk)
Alice's dress - Hugo Boss
Sinead's jumpsuit - Diane Von Furstenberg
Make up - Patricia at Bride and Roses (@brideandroses)
London wedding venues on WeddingPlanner.co.uk