Monique & Justins Slovakian Châteaux Wedding Day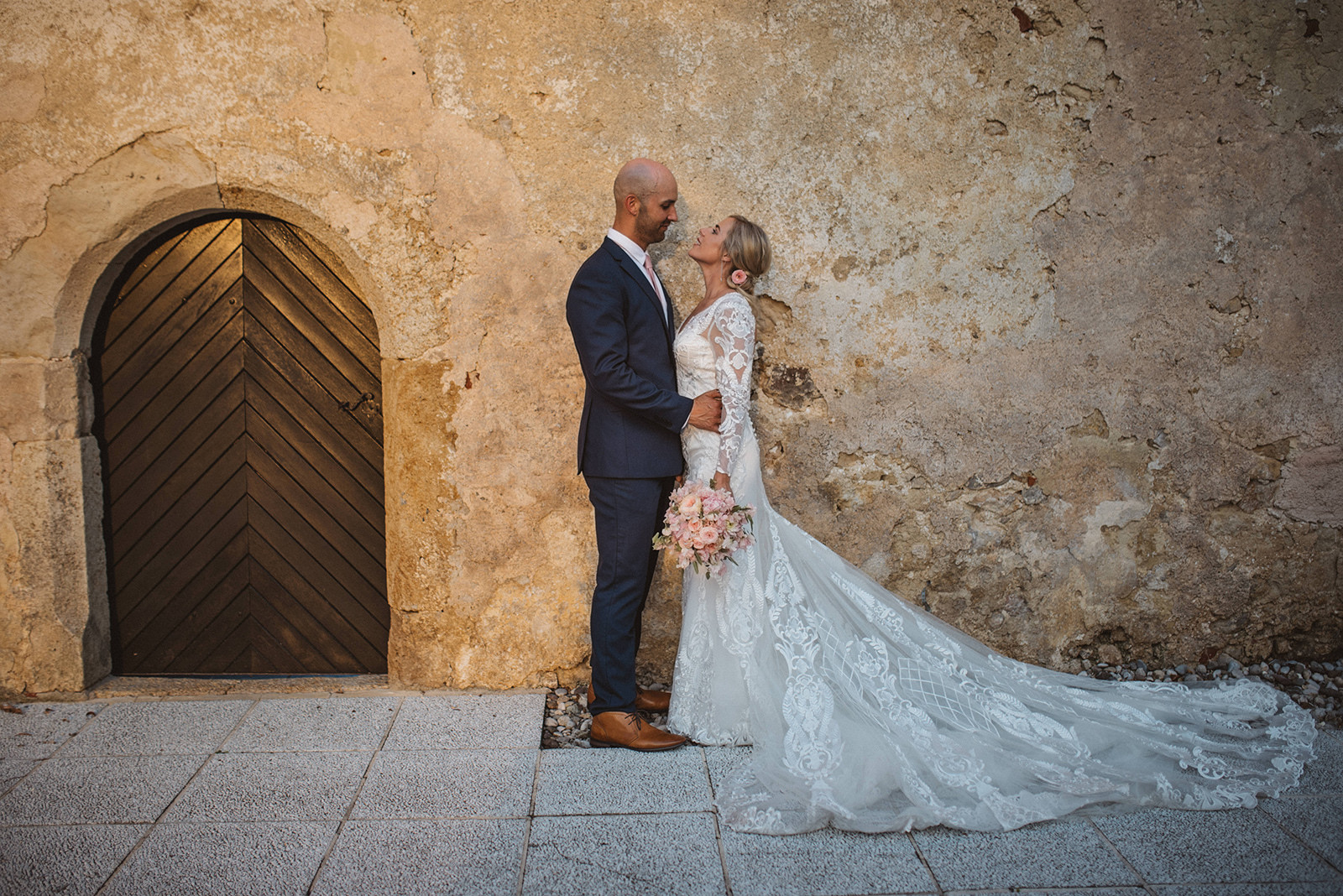 On the 1st of August 2018, Monique and Justin Geck tied the knot infront of 31 of their closest friends and family at the breath taking Relais Chataeux at Hotel Grad Otoçec. It was a beautiful ceremony set within the goregous Slovakian countryside. We sat down with the happy couple to find out just how they met and how they planned their big day!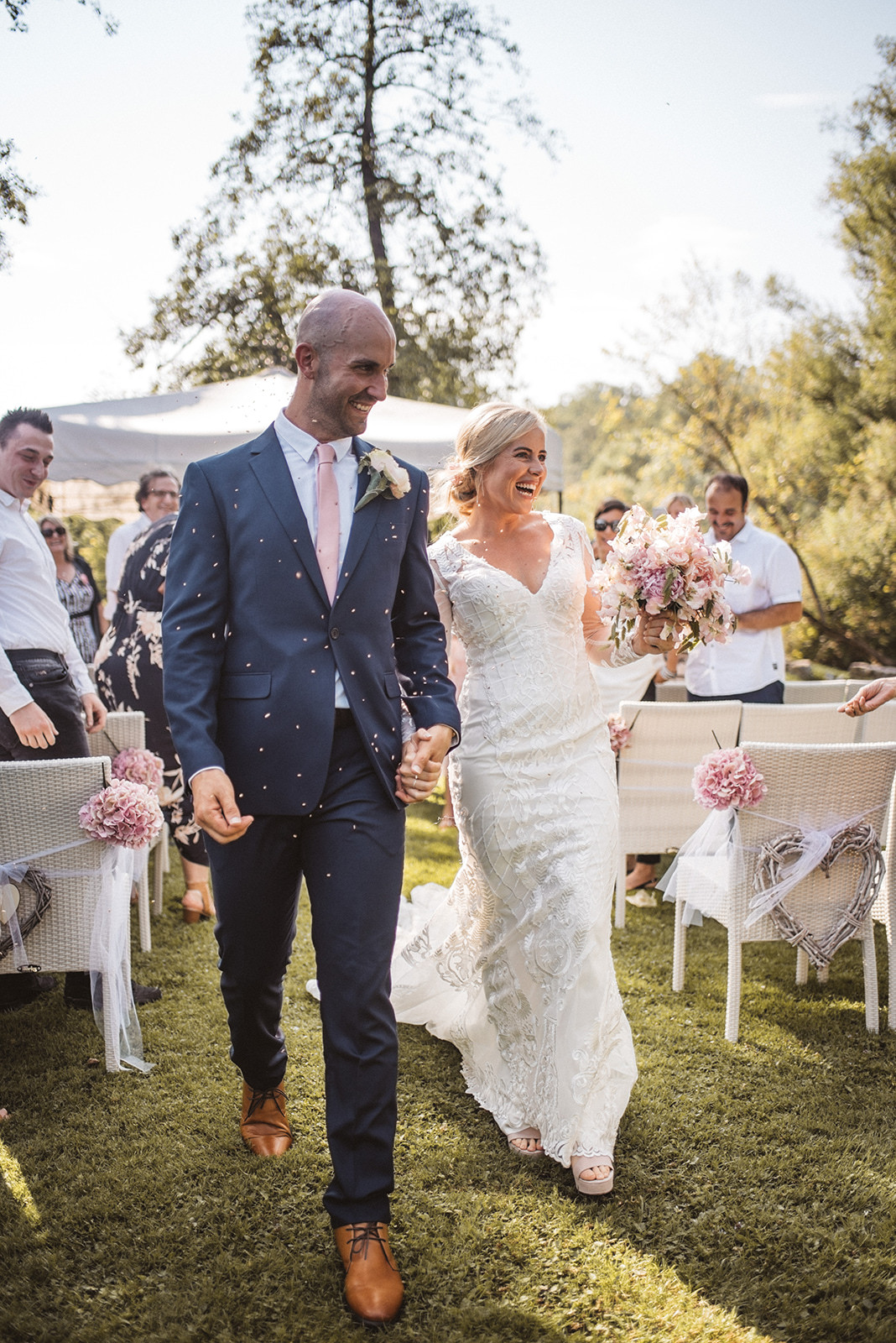 How did you and your partner meet?
Monique and Justin initially met as many modern couples do, online! Coincidentally the pair then met again at work and from that moment their romance blossomed and led them down the aisle.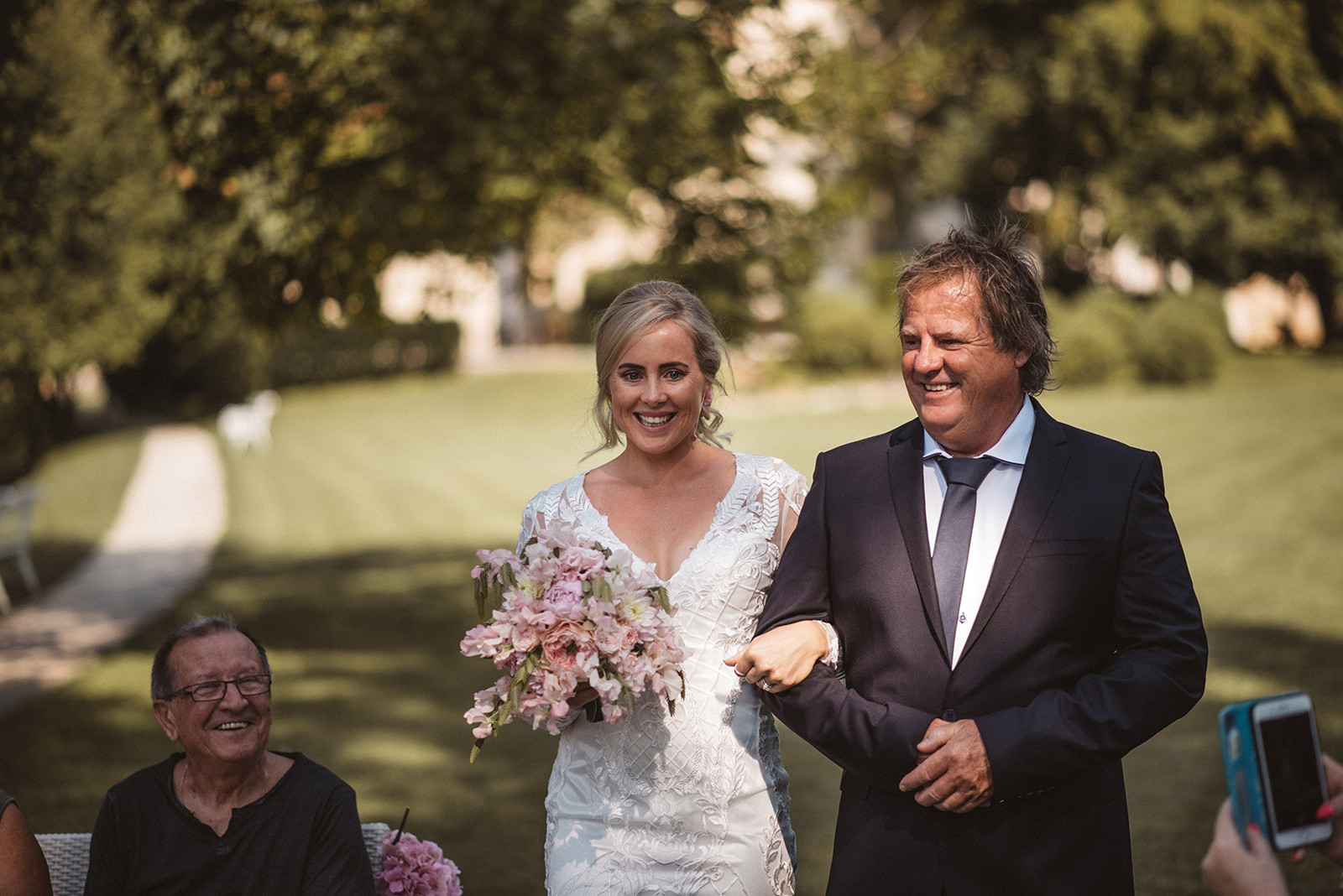 How did he propose?

Justin proposed on a gorgeous Penfolds 7 course degustation dinner cruise around Sydney harbor. The shining moment of the cruise was when he got down on one knee in front of the opera house.
What do you love most about your partner?

"He knows what I'm talking about even when there is no context given. He also brings the best out in me."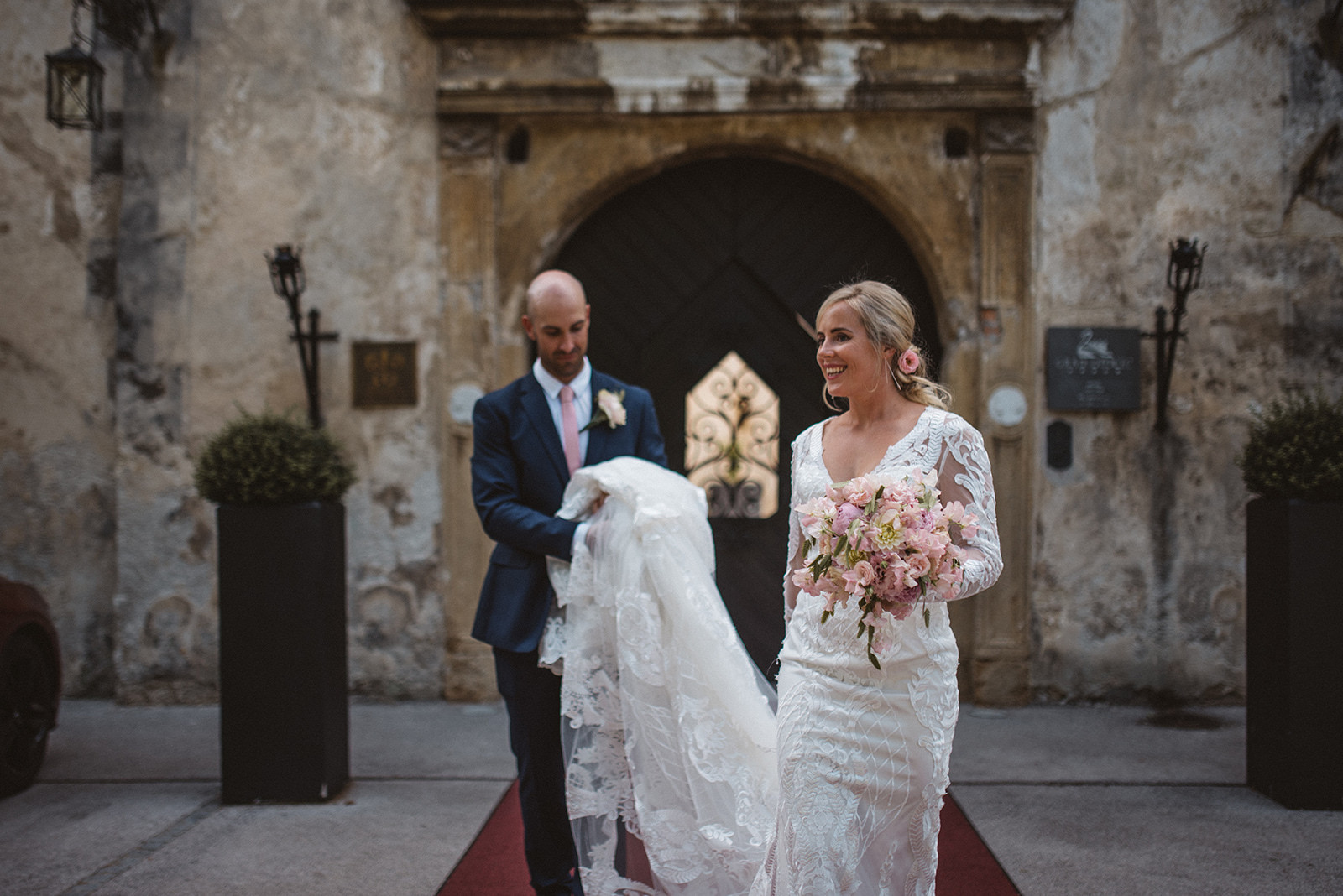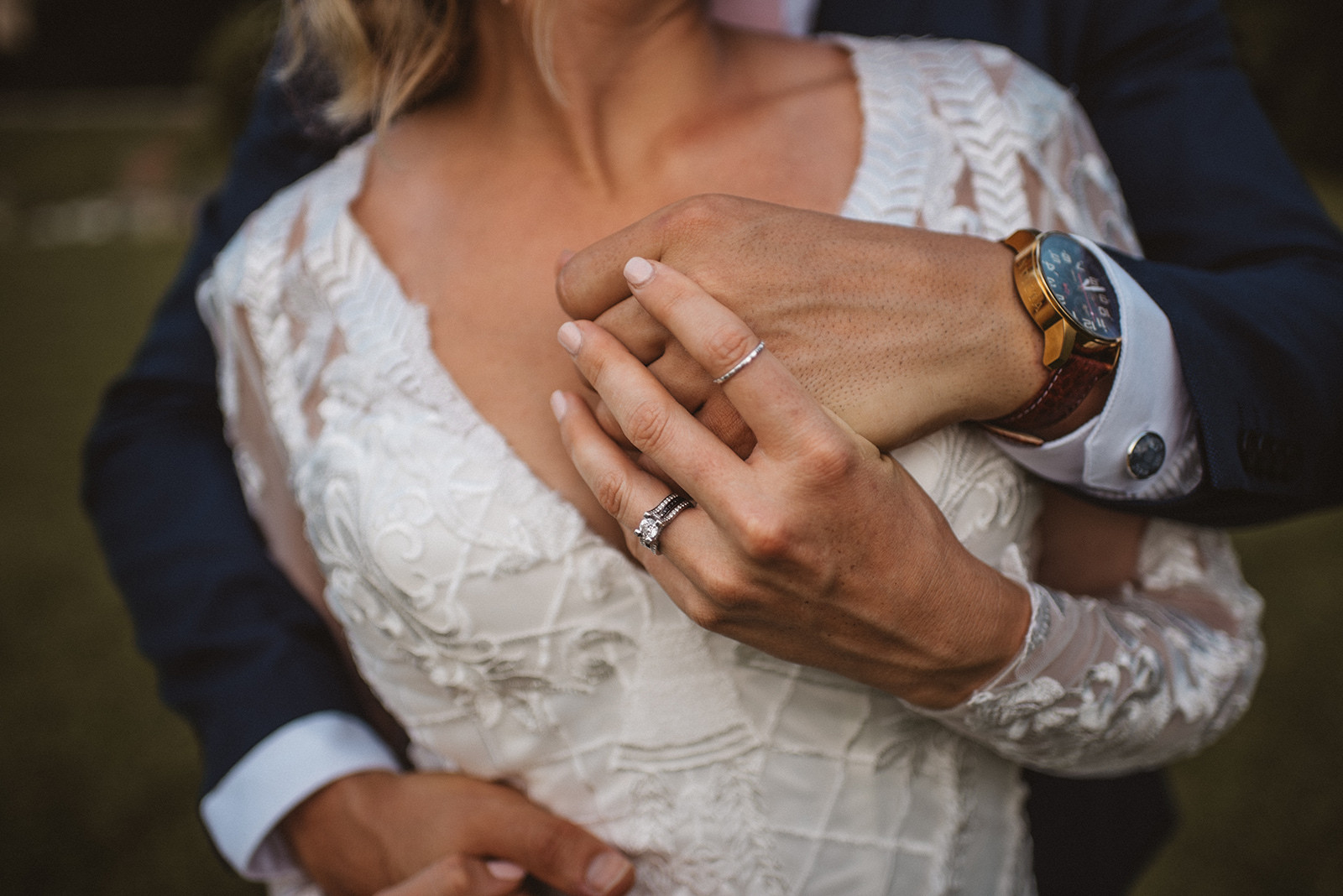 What's your most important piece of advice for creating and maintaining a strong relationship?

"Always talk about everything! Even if it seems like nothing – communication is key for a strong relationship."
Tell us about your wedding gown and how you chose it:

"I wanted something beautiful and elegant and that covered my arms, and complemented my figure. I definitely got exactly what I wanted!"
What sort of style did you envision for your wedding day?

Monique and Justin had their hearts set on a relaxed, happy, and fun style for their wedding day!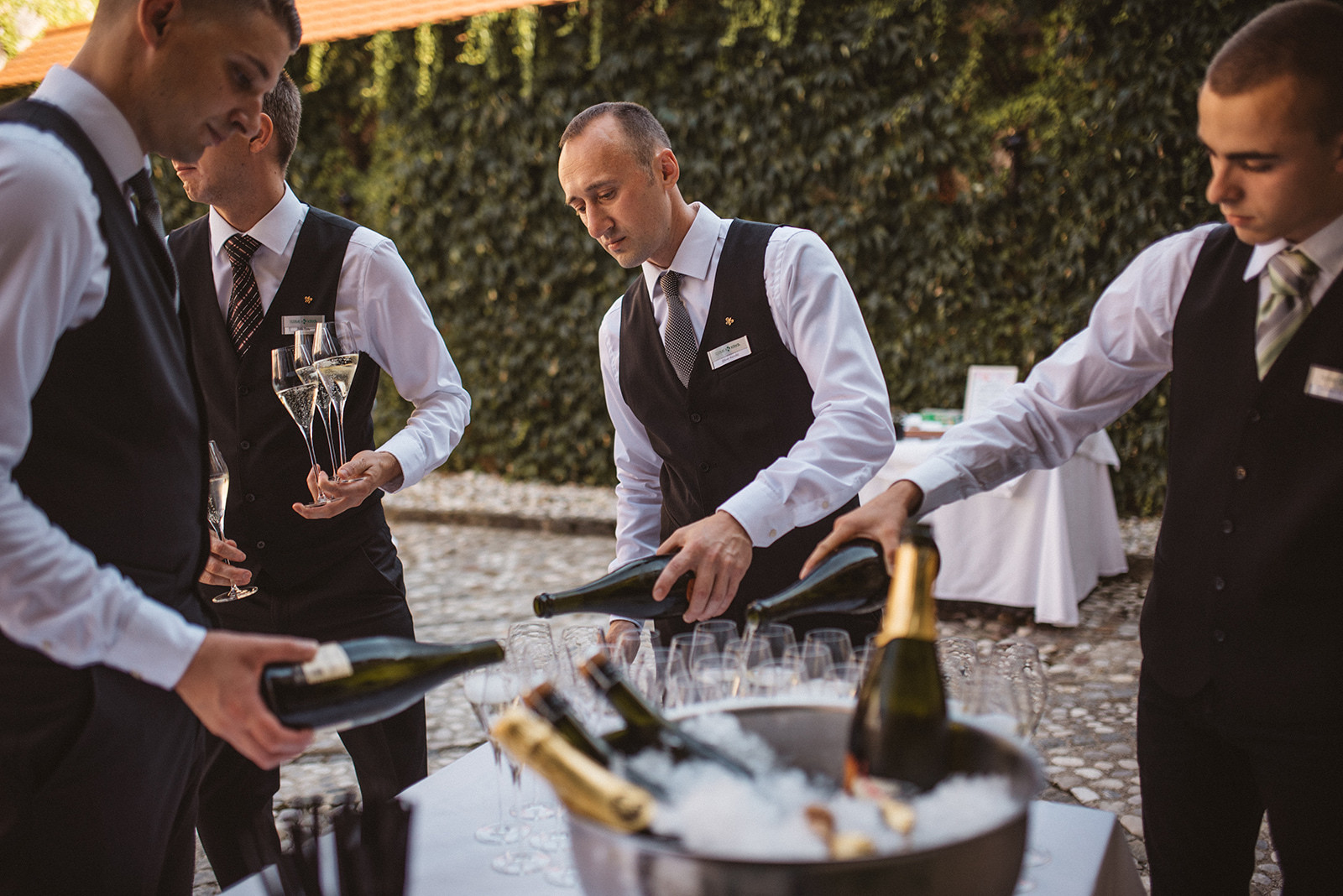 What was your favourite moment from the day?

"As soon as I looked up at Justin when I was approaching the aisle."
Name your wedding soundtrack"
"So Into You" - Tamia (sung acoustically)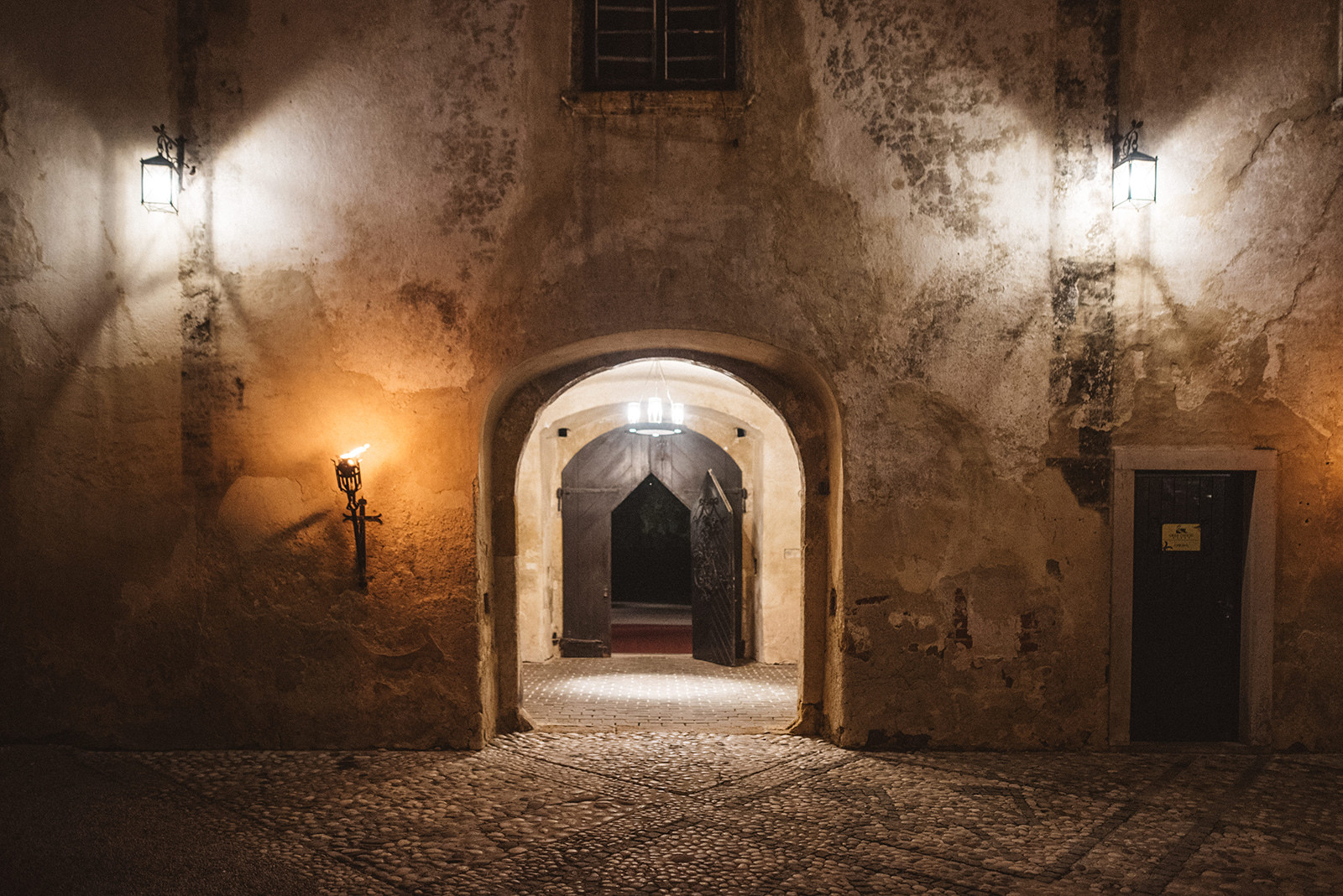 Where did you go on honeymoon?
We decided to travel all over Europe! Some of our stops included Slovenia, Croatia, Bosnia, Santorini, Positano, Switzerland, then cruise from - Copenhagen, Tallin, St Petersburg, Helsinki and Stockholm .
Any tips that you can give to future brides?

"For a destination wedding, do your research, I planned nearly 2 years in advance. Through email and some skyping. Make sure at the end of the night you and husband talk about your special day to remember it all!"
Anything else you'd like to add?

"Take a deep breath and enjoy your big day! It goes so quickly so enjoy it!"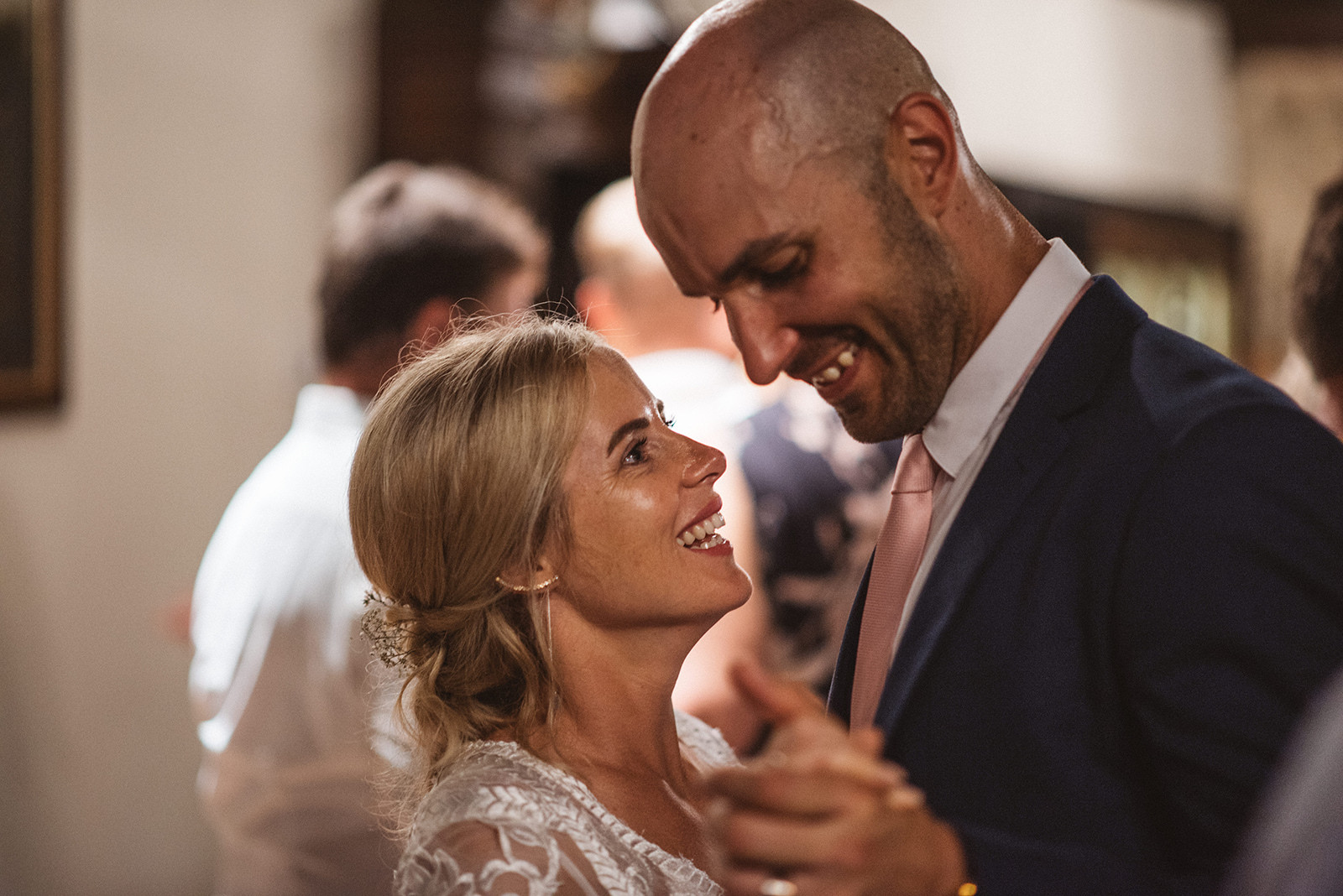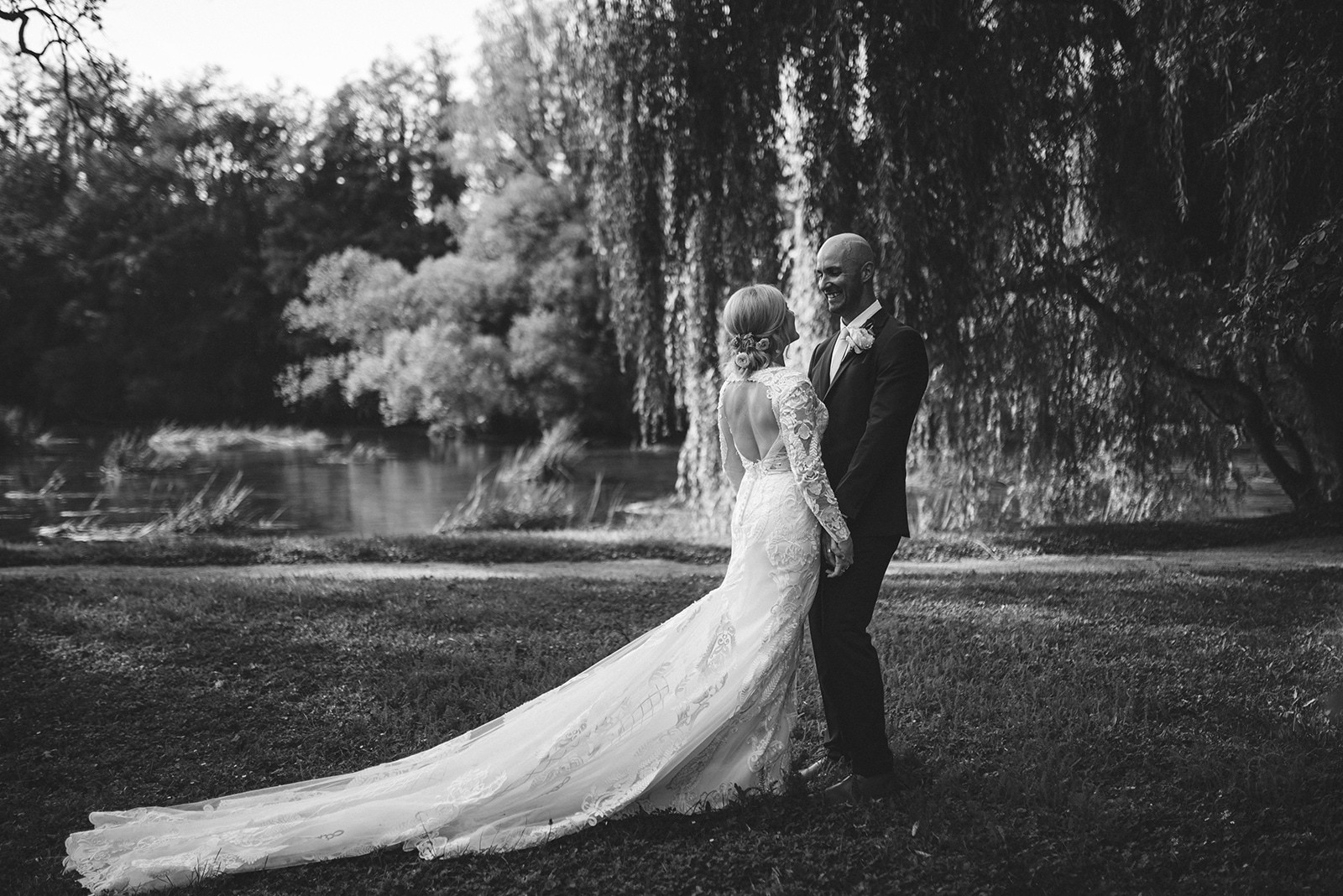 The Vendors:
Wedding Invitations: Giant invitations http://giantinvitations.com.au
Dress: Luv Bridal Melb https://luvbridal.com.au/
Makeup: IG @Stanka. skledar
Hair: IG @dachicdasa
Shoes: Betts shoes
Accessories: various.
Rings - House of Windsor Dubai
Bridesmaids Dresses: N/A
Grooms Suit: Roger
David Cake: Relais& chateaux Hotel Grad Otocec
Food: Relais& chateaux Hotel Grad Otocec
Flowers: Florist gallery MarjanLovsin
Photographer: Katjasimon IG @katjasimonphoto https://katjasimon.com
Ceremony Venue: Relais& chateaux Hotel Grad Otocec grounds
Reception Venue: Relais& chateaux Hotel Grad Otocec grounds https://www.relaischateaux.com/us/slovenia/otocec-dolenjska-otocec
Entertainment: ceremony- Egzi& Katrin acoustic guitar and singer, Reception- DJ Jure
Celebrant: Novo Mesto official