REAL WEDDING: Horsing Around At Eastwell Manor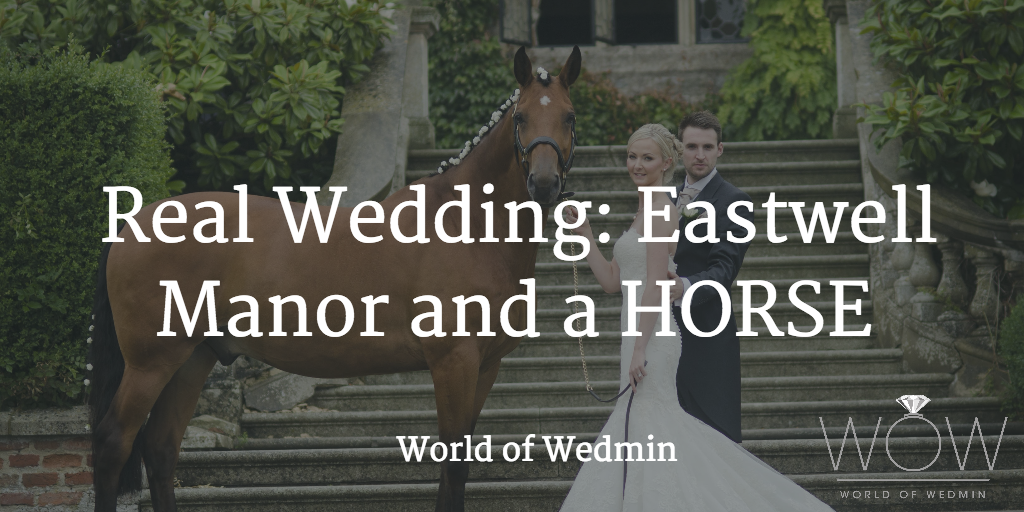 When our friend Emma at The Photography Garden got in touch with me to say she'd shot a wedding involving a HORSE, I just had to have it. Four legged friends of any variety make the most magnificent wedding guests, but a horse is so just SO majestic. Wow. Here are just a sneaky few photos of the beauty which ensued when Hannah's much loved horse, Alfie, rocked up at their wedding.

These photos have been so perfectly captured by Emma and The Photography Garden. If you'd like to get in touch with Emma to shoot your wedding, you can do so here.
"Eastwell Manor delivers some serious romance, its grand and imposing on arrival but has an elegance and welcoming atmosphere that really makes it one of my favorite venues.
Romance was defiantly the theme of the day .. romance and big smiles, even the celebrant commented that she hadn't seen a couple smile so much.
Hannah and Scott wanted that reflected in the wedding album, old school romance .. classy but with a few twists, they both have exquisite taste and every detail had us all oohing and ahhhing !
The Wedding started with champagne and giggles over at the girls guest house, followed by tears as Scott sent over a mystery package…. A cartier watch !!
Mascara fixed we headed over to the gents who were getting ready and having plenty of laughs..
A light drizzle meant the outdoor ceremony was moved indoors.. but thankfully it soon brightened up and we were able to move to the gardens for photos, with the a very special guest.
Alfie is Hannah's beloved horse, he looked amazing in his ribbons and was so well behaved , it was a fantastic afternoon and im so honoured to have captured it all for them both."