Dodmoor House
---
Northamptonshire
The Basics
Exclusive use
Ceremony license
Licensed bar
Can we bring our own wine
Do you have accommodation
Are pets allowed
---
Style of venue:
Rustic
What type of venue are you?
Barn
What kind of ceremony can we have?
Indoor civil ceremony, Nearby church
Ceremony capacity:
100
Dining capacity:
96
Catering:
Flexible
Corkage:
0
Is accommodation included?
Honeymoon suite only
What forms of payment do you accept?
Cheque, Cash, Credit Card, Bank Transfer
About
We are a family-run wedding venue in Northamptonshire and believe in giving your wedding the personal touch it deserves. Exclusive use of the barns is guaranteed and we offer the flexibility of sourcing all of your own suppliers as well as no corkage charges during the day!
We are excited to be reopening for individual new viewing appointments on Saturday June 20th and 27th and on selected midweek and Saturday dates from the start of July.

We would love to show you round and discuss your exciting plans, with health and safety guide

We offer as much help as you want throughout the planning of your day, and hold an in-depth planning meeting with you two months before the wedding to go through everything in detail, so that nothing is left to chance on the big day.

We also hold a number of Open Events throughout the year, giving you the chance to chat about ideas with us, meet potential suppliers and show your venue off to your family and friends!

Dodmoor House is licensed for civil ceremonies and civil partnerships, enabling you to host everything in one place allowing your guests to relax from the moment they arrive.

We can cater for up to 90 guests for a civil ceremony in the Courtyard Barn and a seated wedding breakfast in the Catesby Barn, and have the capacity for 180 guests for the evening celebrations.

We are really flexible when it comes to your suppliers, allowing you to choose exactly who you want for each part of your day.

When it comes to drinks, either provide your own for the drinks reception, meal and speeches and let us look after them completely, serving your guests throughout. Alternatively, why not choose from one of our unlimited drinks packages where guests can have as much as they like for a set price!

Find Us
Inspiration by Dodmoor House
Reviews

29
Leave feedback

Ann-Marie and Alex
Fantastic level of service! I am normally quite sceptical that people do what they say they will, but every single detail was remembered and it was just as we planned it in our meeting. The whole experience was fantastic from start to finish. I could not recommend Dodmoor highly enough. The helpfulness and enthusiasm for our big day made us feel like we were the only couple ever to have got married at Dodmoor. The barns provide a stunning surrounding and the venue is easy to personalise so we could really make it our own. Dodmoor was a real breath of fresh air and I'm so glad we found you for our big day!

Gavin
Faultless service, I cannot say enough good things! Planning was second to none!! We knew Dodmoor was going to be good but it totally blew us away how good it was!! We have had so many incredible comments on how beautiful the location was and more importantly how friendly and helpful the staff were.

Holly and Ray
We were only window shopping and not really planning on booking a venue for another year or so but Dodmoor blew us away and we had to book immediately. Planning was lengthy and detailed and this really put our minds at ease for the big day. Service on the day was exceptional from the morning until the next afternoon when we left. Our wedding coordinator was just a pleasure to work with. We all felt like she was a long-time friend as she was just so relaxed and in tune with us! It all just flowed because of the meticulous planning and execution. Dodmoor blew us away but also our guests. We just loved the whole experience and wish we could take all our guests back to Dodmoor once per year.

Hannah and Pete
As soon as we arrived we knew Dodmoor House was the perfect venue for our wedding. Planning was very thorough and made us feel at complete ease. We couldn't have asked for better service. From the moment we arrived to view Dodmoor to the moment we left the morning after we felt like our wedding was the only wedding that had ever taken place there.

Andy and Stephen
Finding a venue which is flexible and would allow us to have a day that was truly ours was a massive priority for us and Dodmoor ticked every box and more. Having that freedom to choose our suppliers, bring things in ourselves and decorate the venue in a way which reflected us means we can look back on our wedding day and know that every element was us.

Claudia and Jarrod
We can't think of one thing they could improve, couldn't fault Dodmoor!

Erin Mulroy and Josh Flanagan
I really liked the nominated suppliers, we used a lot of them. Also the planning meeting was very helpful - I liked that if our wedding co-ordinator thought some piece of decoration wouldn't work or look a bit silly that she would tell you and think of some form of alternative.

Geoff Cater
Brothers wedding day and a fantastic venue

Anna Brinklow
The moment we walked into dodmoor house we knew it was the venue for us. The team at dodmoor are amazing, especially our wedding coordinater jenni, she was always there to help and answer any questions. On the day they made sure we had nothing to worry about and made the day simply perfect! Thank you for an amazing day!

Olapeju Ashiru
My friend got married here and everything about the venue wowed me...

The bridal suite is spacious consisting of a bedroom, bathroom and lounge area. Beautifully and masterfully put together.

There are acres of land around, beautiful spots to take wedding pictures.

If you are looking to get married in an exclusive place, you would have made a fantastic choice in Dodmoor House.

Emma Maxwell
Where do we even start?! From the very first email enquiry to ask for a venue viewing up until after the wedding day, the staff at Dodmoor House have been an absolute dream!
The venue itself is stunning, very relaxed and fairly informal but with some very beautiful features. The team at Dodmoor - especially Tanice - are everything you want and more in a wedding co-ordinators/bar/serving staff. Nothing was ever too much trouble and even now, 6 weeks after our wedding, our guests still comment on how fantastic they all were. Every single member of the team was professional, caring and personable, they really made us feel like we were the only couple to have ever been married there.

Cheryl Beacham
Great location for family and friends to travel too, very pretty location, just what we wanted!

David and Bernie Pegg
Dodmoor House's organisation, both in the planning and execution was particularly good!
Working well with all the suppliers to make sure everything ran well. Bringing their clear expertise in running a wedding day.

Chris Freefall
Great venue, lovely staff, perfect for weddings.

Pat and Sue Blank
The venue was perfect & stunning. We loved having two rooms available, one for the ceremony & one for the wedding breakfast. They key thing for us was being to use our own caterers & the drinks package was a great deal.

Shaun Riches
We attended my brother's wedding at Dodford House. The venue is superb - great facilities and layout for weddings.

All the staff were amazing and we would particularly like to mention Carolyn who was exceptional throughout the whole day and all the preparations prior to the day.

Neil and Elaine had a wonderful, lovely wedding.

Vaughan V-Dubz Wonnacott
Beautiful Wedding venue, fantastic staff, wonderful location *****

Sylvia Johnston
Beautiful venue, amazing staff. The wedding wouldn't have gone so well if it wasn't for the staff who went out of their way to make our day perfect. Wish we could do it all over again ❤ thank you for giving us the best day of our lives.

Conor and Imogen McClelland
The whole team are so welcoming and we felt they really cared about us, our day and wanted us to have the most perfect time. Our wedding coordinators were both fantastic in leading the whole day and the additional staff went above and beyond to ensure guests felt welcome and relaxed with their needs being catered for. The day and transitions were so smooth, the moving of tables/furniture was seamless and unnoticed by all. Honestly, we can't think of anything Dodmoor House could do to improve!

Harriet and William
Everyone was amazing on the day, all the staff were very supportive, making sure everything was as we hoped! With a special thank you to Carolyn who made everything go seamlessly and made the whole day so special and flow so well.

Kate Goodwin
Absolutely magical place for a wedding - staff were very organised, friendly and attentive all day. Had an excellent day!!

Hannah Crosbie and Jason Webster
We wanted a modern barn venue that could cater for the whole wedding event and we couldn't have asked for more. The planning and organisation were exceptional and carried out with a friendly 'can do' attitude.

Emma-Louise and Marc
I can't express how grateful I am to Dodmoor and how amazing we think you are. We are so happy we chose you to celebrate our day with us!
We received superb service from the get-go. Just amazing, always quick replies. Always personal. You are AMAZING!

Ian Mills
What a great venue with good food and drink.

Doug Hayes
Extremely friendly and professional service

Andrew Cooper
As a photographer, an amazing venue both inside and out

Russell and Hannah
Our overall experience at Dodmoor House was excellent. All of my queries over email were answered really quickly and Tanice suggested things which I hadn't even thought of which I thought was really helpful. The meeting 2 months before is also a brilliant idea, really helps to get things organised. Could not fault the service one bit. Everyone was brilliant. Keep doing what you are doing!

Charlotte
Lovely wedding venue ran by an amazing team. The staff make you feel so welcome from the moment you arrive and look after everyone so well. The barn felt really cosy even on a cold winter's evening. We had a great time!

Rebecca and Joseph
I cannot thank Dodmoor house enough for being such a perfect venue. From our first visit until leaving the morning after our wedding was exceptional. The staff at Dodmoor are so amazing and incredibly friendly that it put us at ease as soon as we were there. On the day we felt like part of the Dodmoor family and I again I cannot thank you enough. Everybody commented on how calm I was on the day and that's all down to Jeni and the team. They made everything possible, they shared a mutual love for spreadsheets and they made our relaxed wedding ideas a reality. I know that people will never forget their wedding day but ours was made extra memorable by having it at Dodmoor house.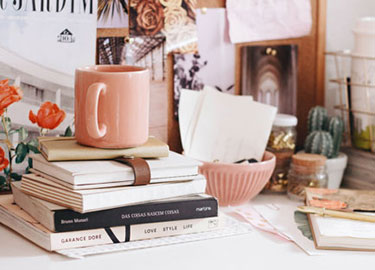 Your free account will also enable you to:

Easily manage and securely book your suppliers

Stay on top of wedding planning with our intuitive checklist

Keep an eye on spend with our budget tracker

Create and track your wedding guestlist

Plan your wedding on the go with our mobile app, downloadable via the App Store or Google Play
Thanks for your enquiry! You'll hear back shortly.
Couples interested in Dodmoor House also sent enquiries to the suppliers below too. You can simply send the same enquiry to them in one click.
The Tythe Barn
?

The Tythe Barn, Launton is an incredibly beautiful 14th Century thatch...
Worton Hall
?

Worton Hall is a bespoke wedding venue situated in the rural hamlet of...
Notley Abbey
?

This magnificent wedding venue with stories of the past to tell, offer...
The Tythe Barn
?

The Tythe Barn, Launton is an incredibly beautiful 14th Century thatch...
Worton Hall
?

Worton Hall is a bespoke wedding venue situated in the rural hamlet of...
Notley Abbey
?

This magnificent wedding venue with stories of the past to tell, offer...
Are you sure?
If you don't ask, you'll never know...
Continue to chat
Leave
Is this supplier not for you?
Explore other suppliers.
Sign up to our free planning tools today to save suppliers