Rochelle and Nathan's Glamorous Melbourne Wedding
---
When Australian reader, Rochelle, sent us her beautiful Melbourne city wedding we simply couldn't wait to share. It's always exciting to see weddings from other parts of the worlds, especially ones as stylish as this. Rochelle and Nathan got married at the chic Crown Towers in Melbourne, the epitome of a modern luxury hotel. Not only is it a rather special place to tie the knot, it also happens to be where they got engaged!
Tell us a bit about your day
Nathan comes from a traditional Greek family, so it was a given that we incorporate his family's traditions into the ceremony. However, I still wanted to inject some modernity and a bit more glamour into the event. This is largely why we chose Crown as our venue space (amidst the fact that our proposal took place there.) The views from our reception venue were absolutely stunning and we loved the fact that it overlooked the skyline of the city. When choosing my bridesmaids dresses, my own dress and the ceremony décor – I wanted to go for a timeless glamour feel to contrast against the modernity of our reception décor and to still tie in with the traditional Greek elements of the day.
And what about the dress?
Every bridal gown I've ever seen at a wedding that had made my jaw drop was a Jason Grech design, so I knew that as soon it was my turn, I'd know exactly which designer to turn to! All of his pieces are so elegant and classic, and when I saw my gown – I knew it was the one. I couldn't believe how well it fit me even before alterations, and because it was silk, it was so comfortable to wear all day. It also had gorgeous embellished detailing down the sides which matched with a stunning Capulet that could be removed. So comfortable and functional!
What was favourite part of the day?
My favorite part of the day would definitely have been the partying at the end of the night and not just because Greeks really know how to get down! There is so much stress in the lead up to planning a wedding and making sure everything goes smoothly, so to know that the whole day went off without a hitch and you're finally married to the man of your dreams is amazing. It was also so lovely to have all of our friends and family under the one roof sharing in the same occasion and celebration.
Here are the wonderful photographs, courtesy of Eye to Eye Photography.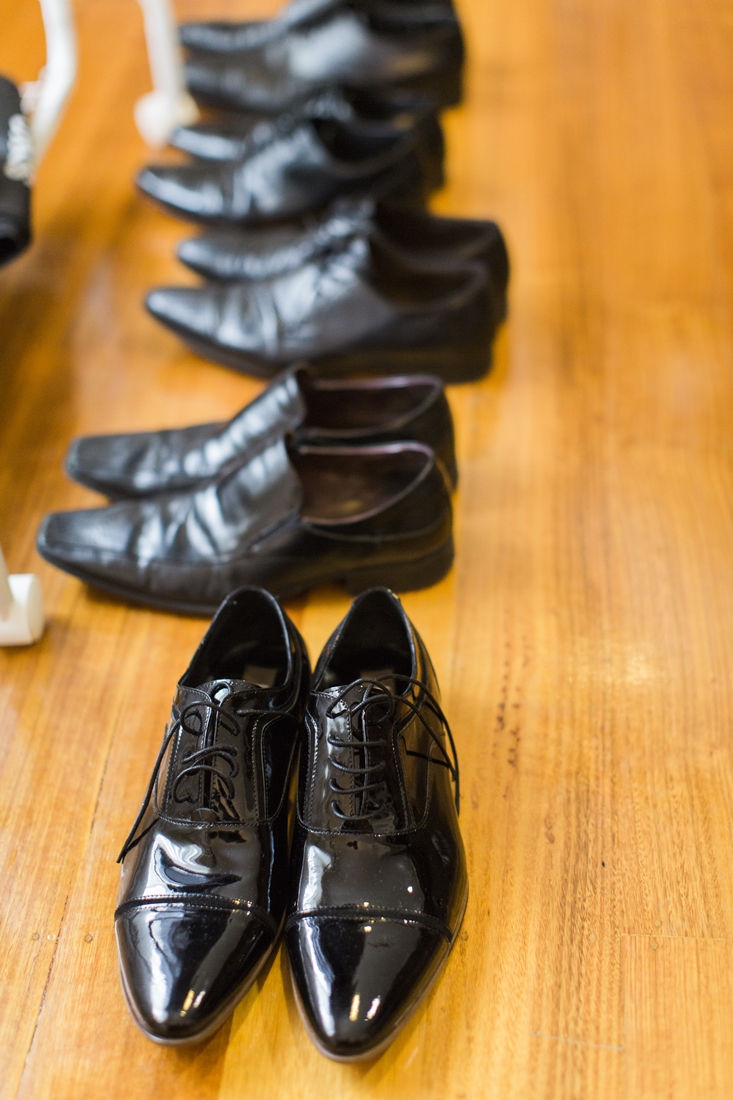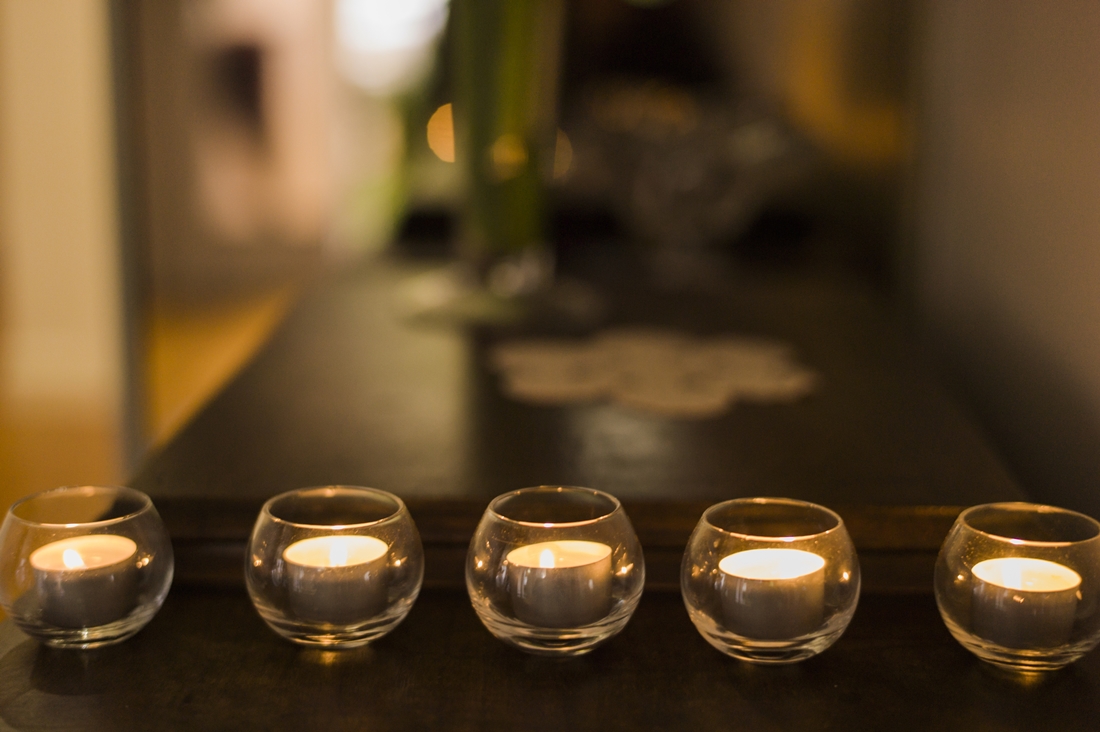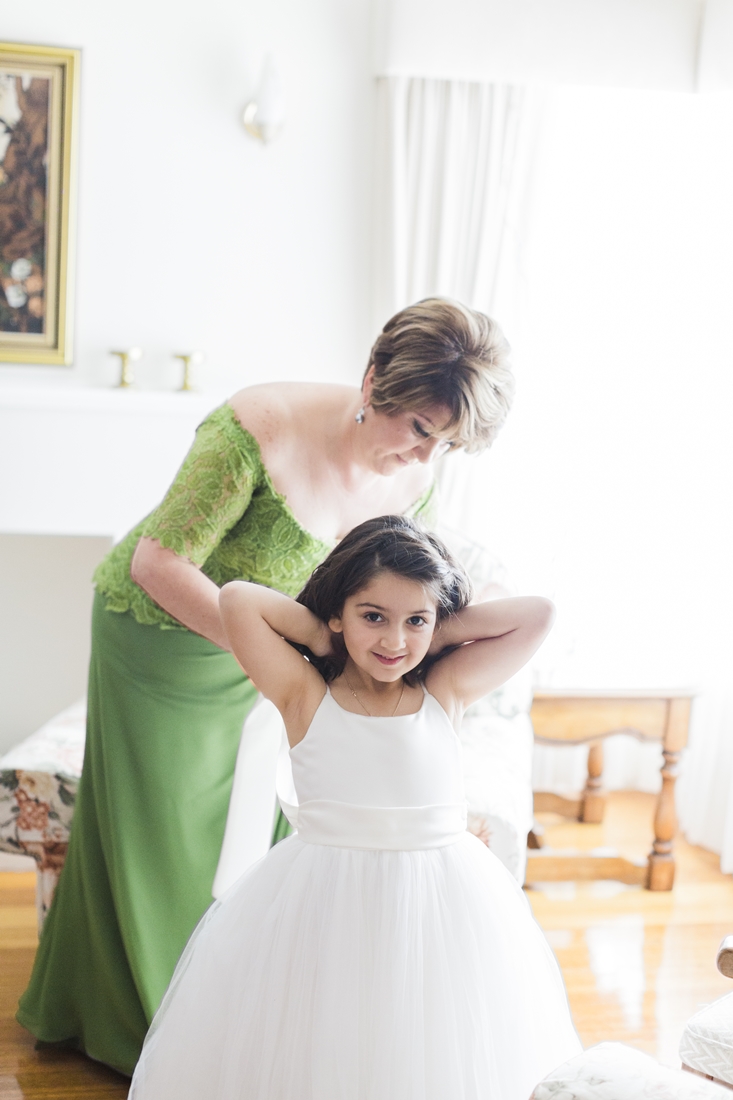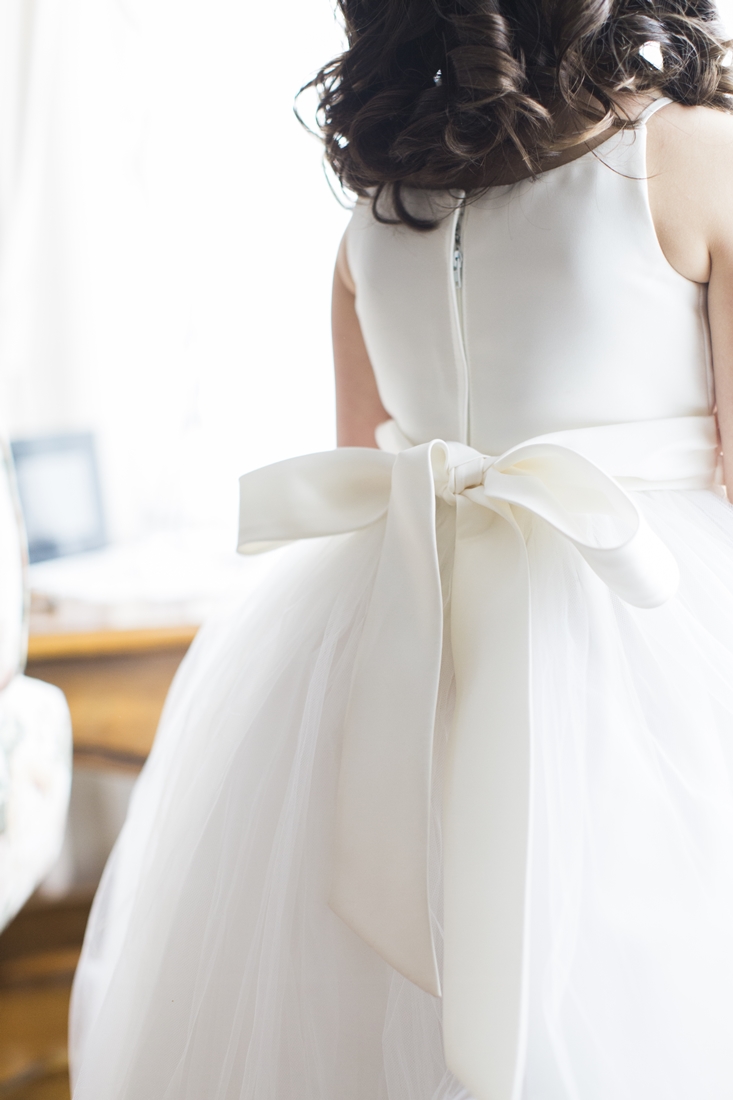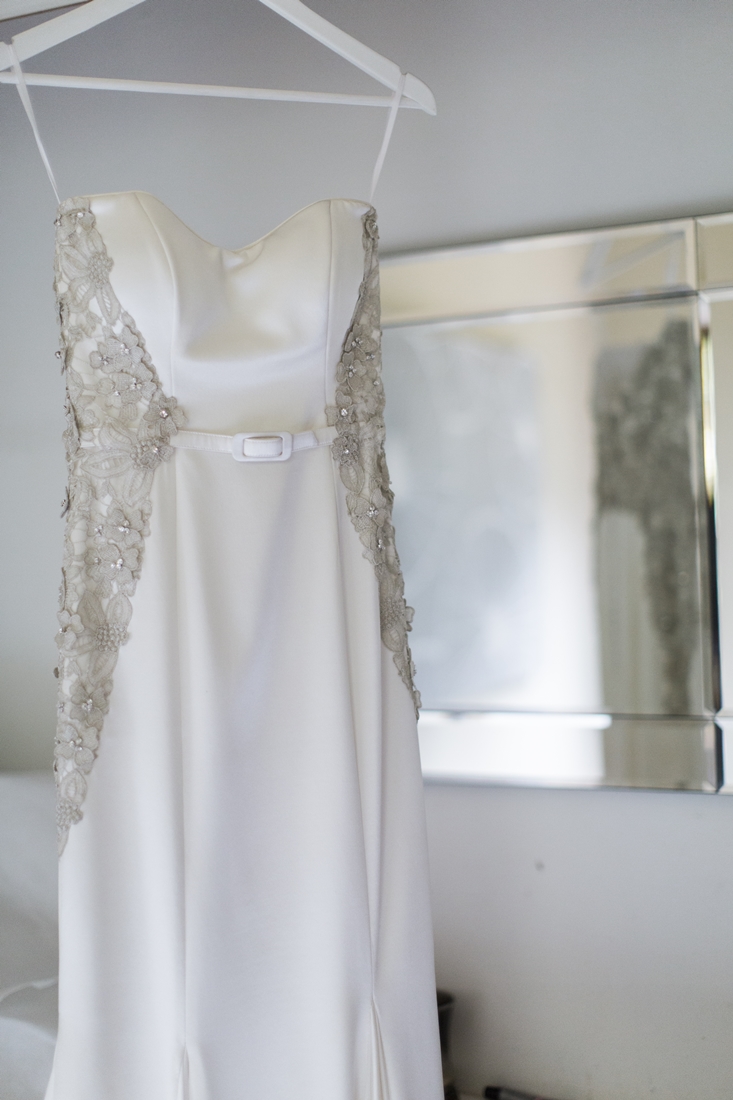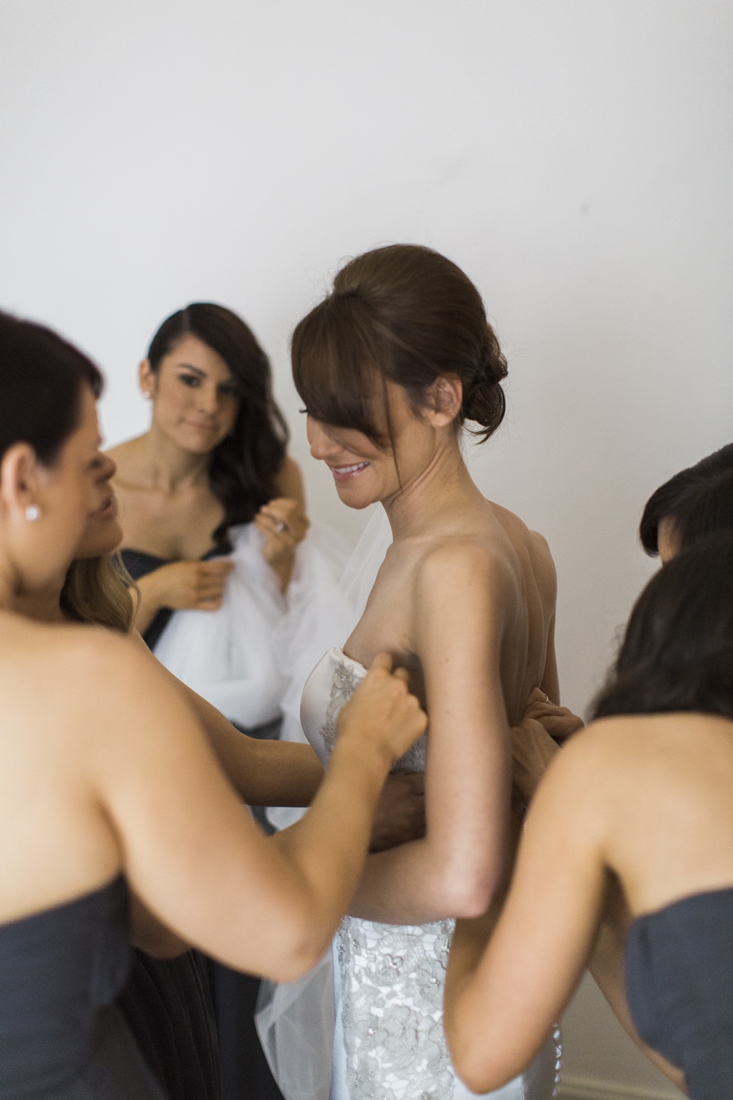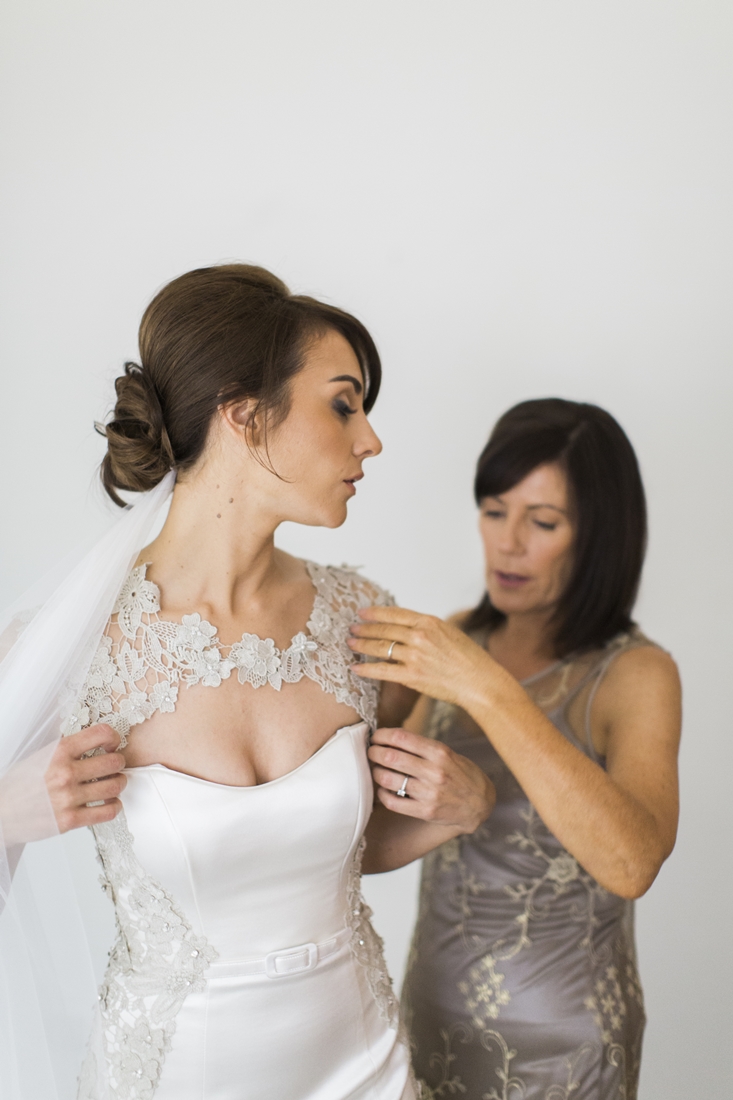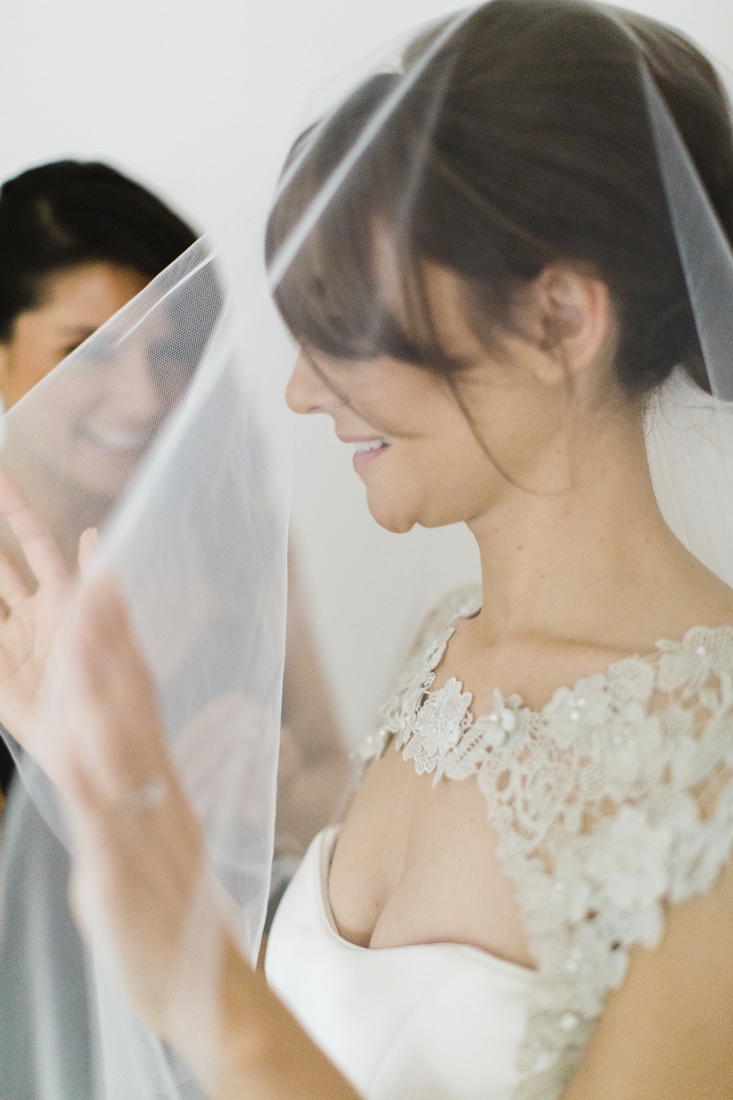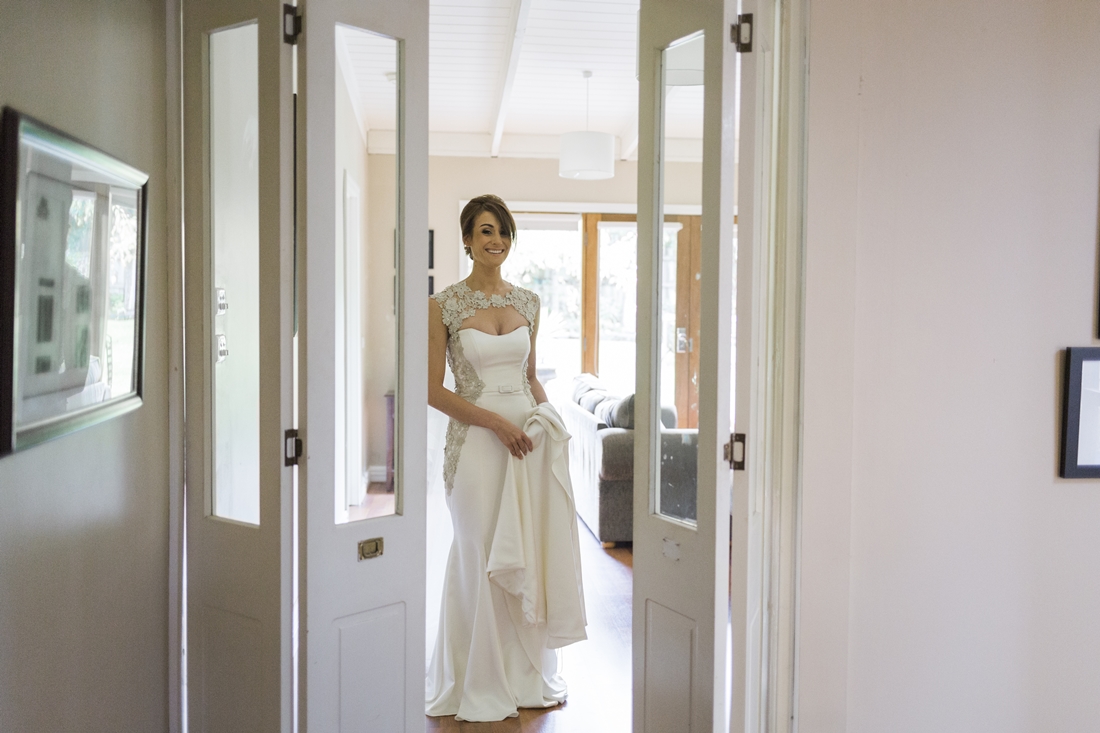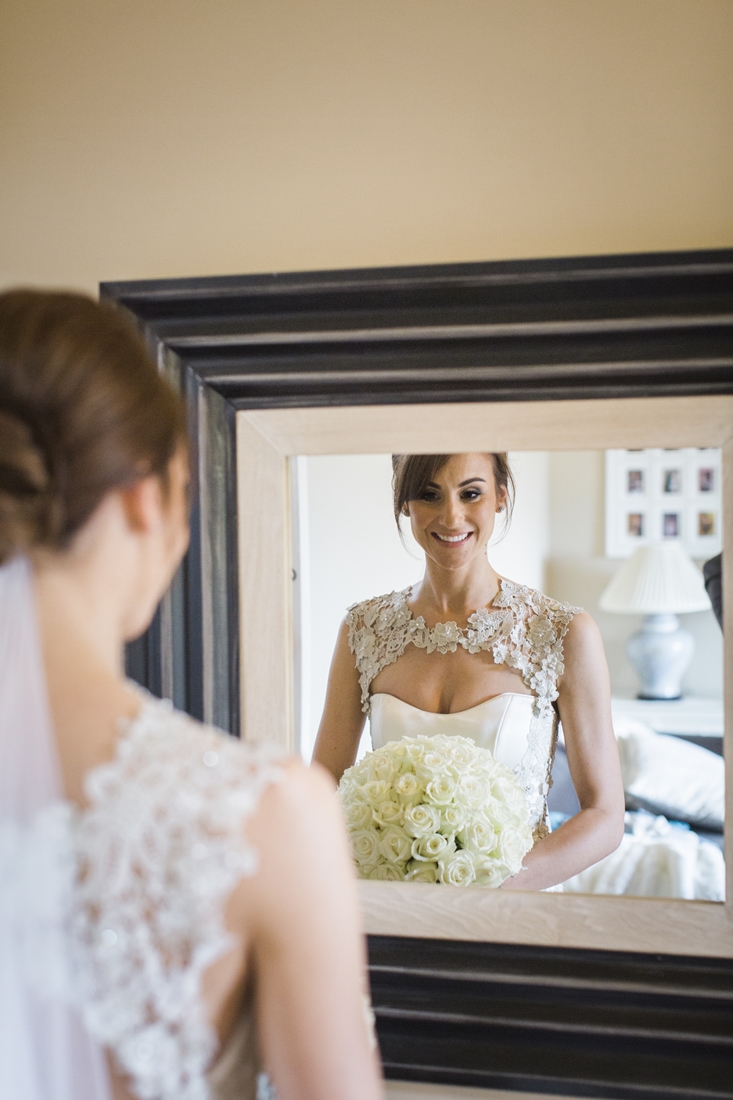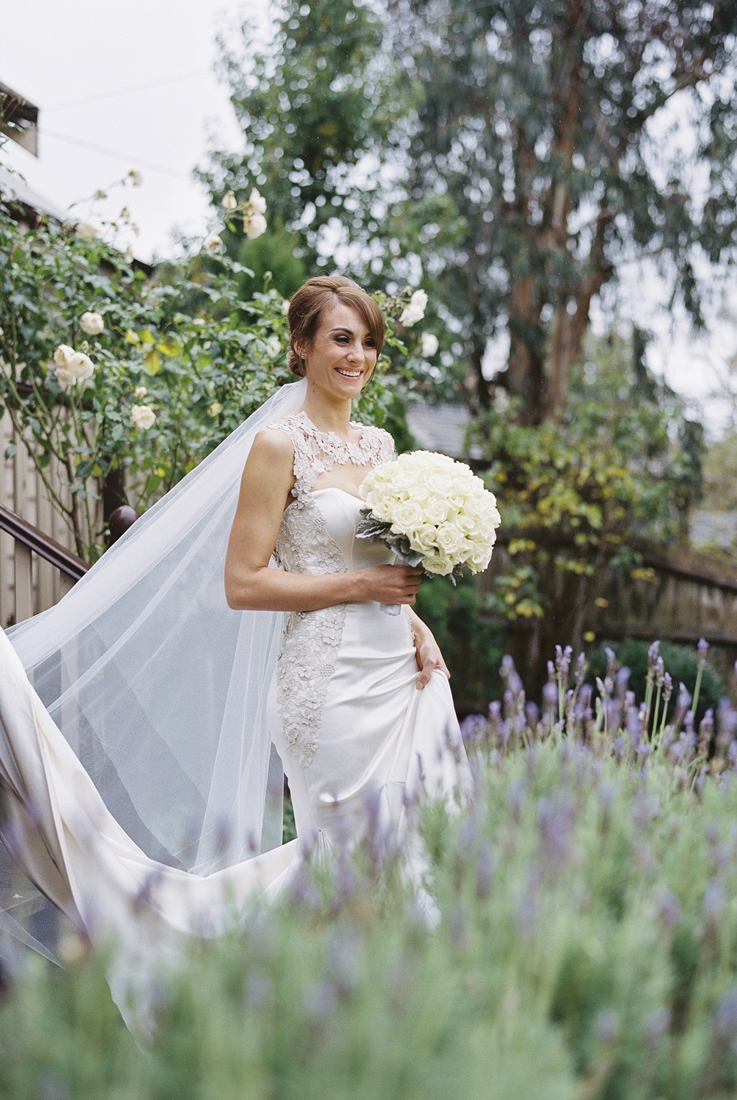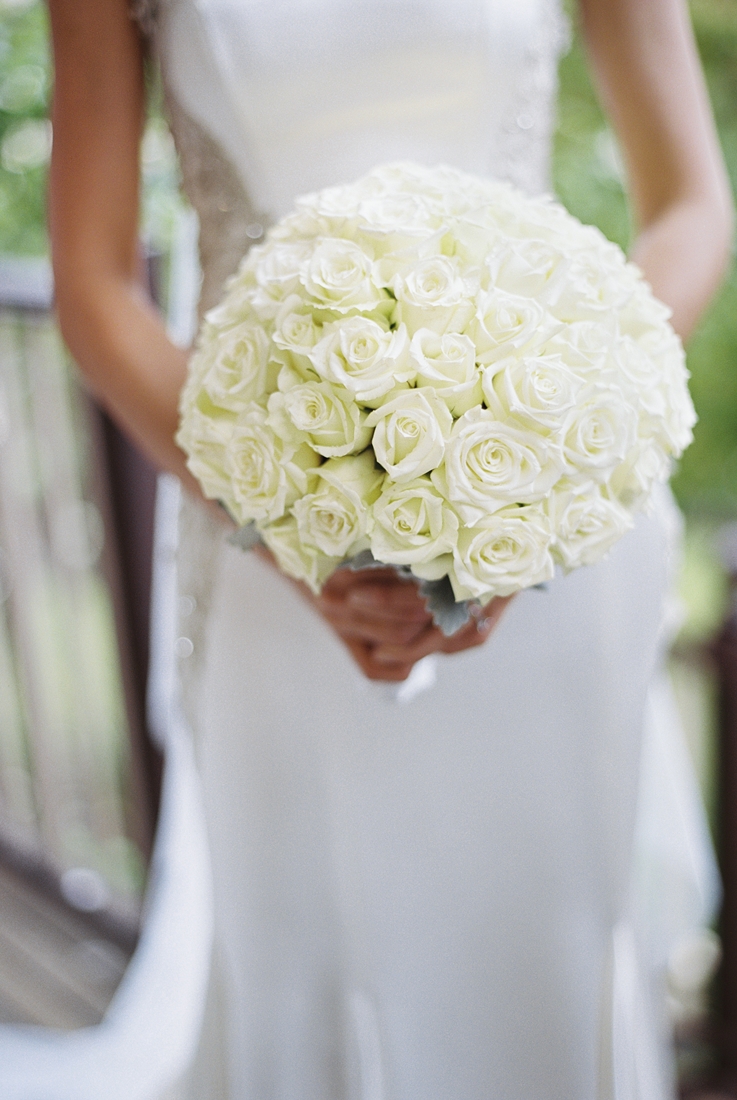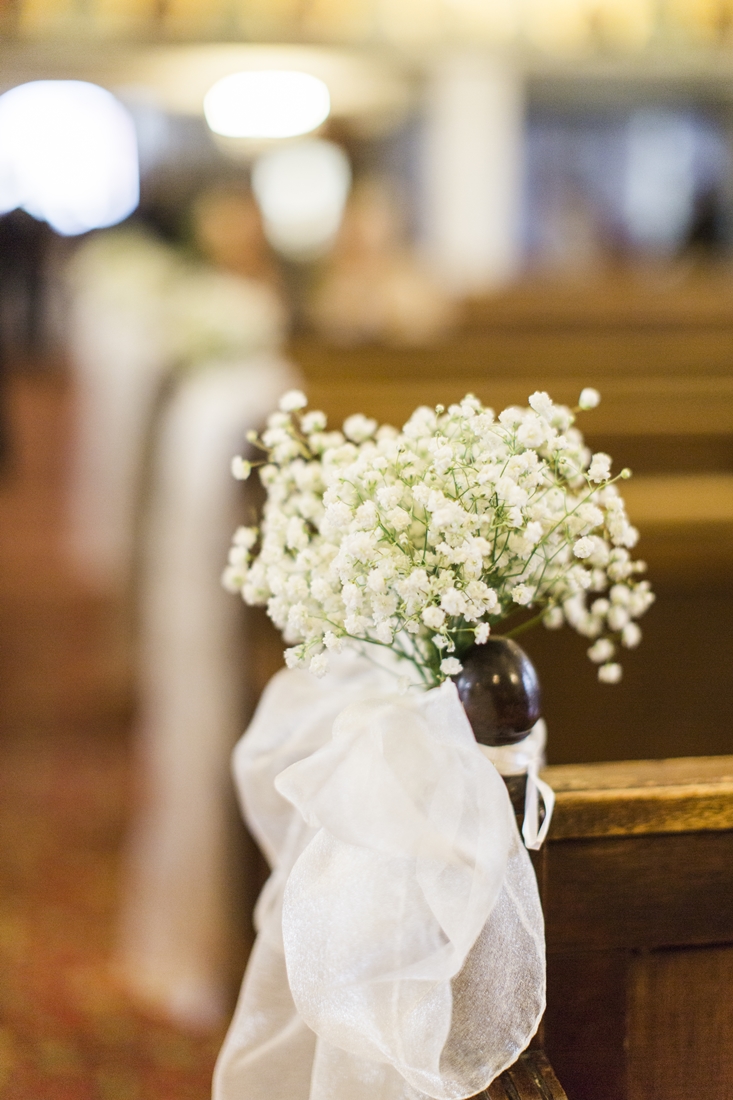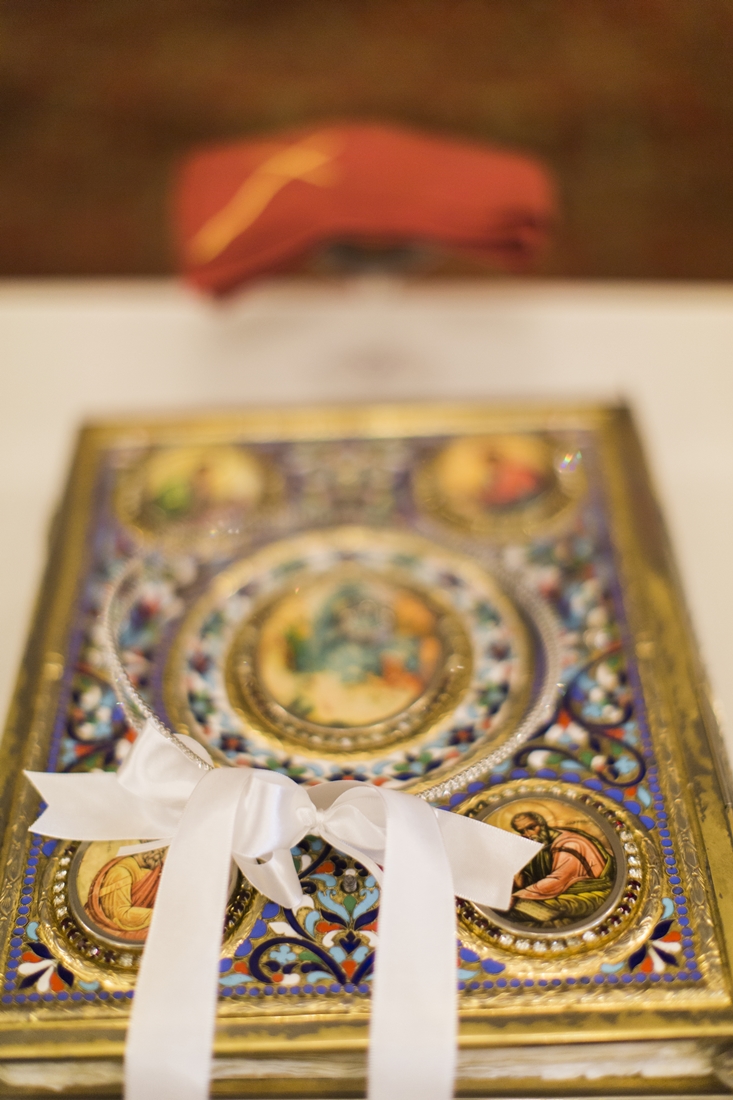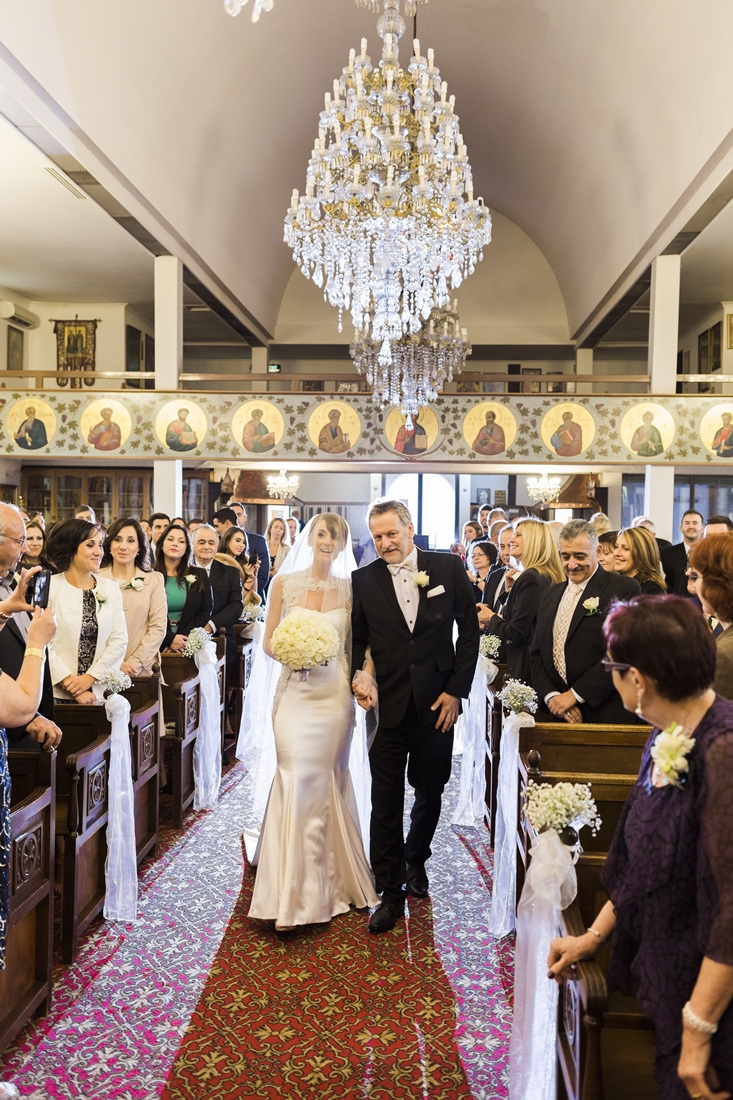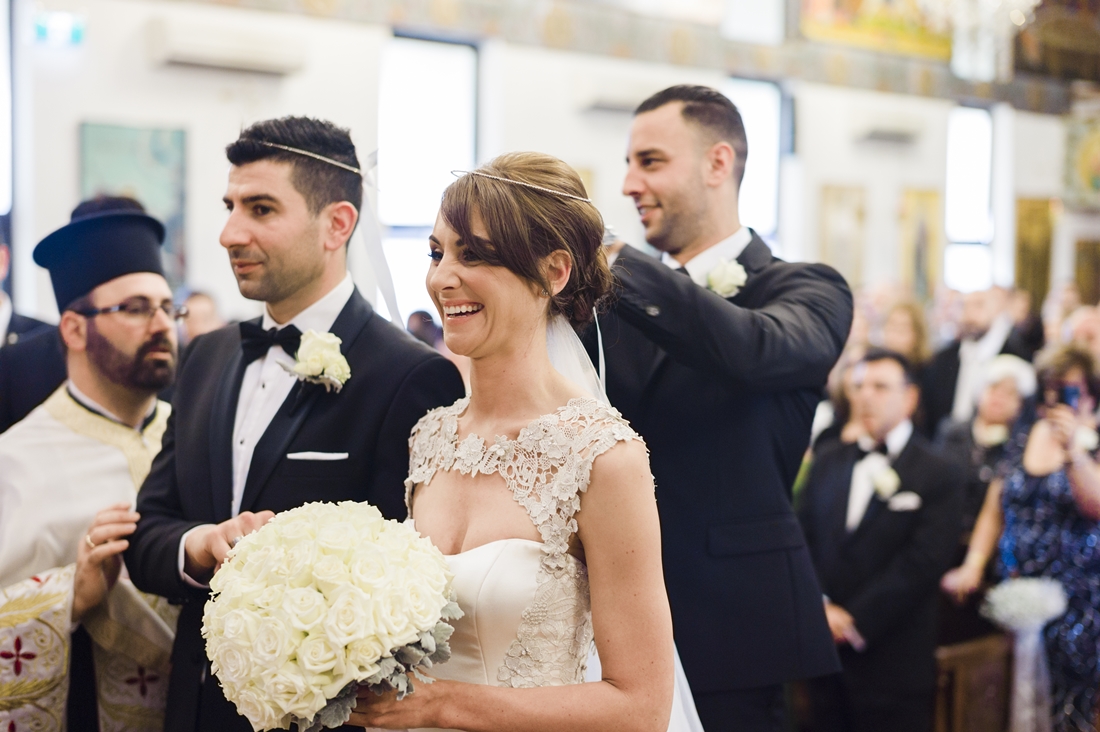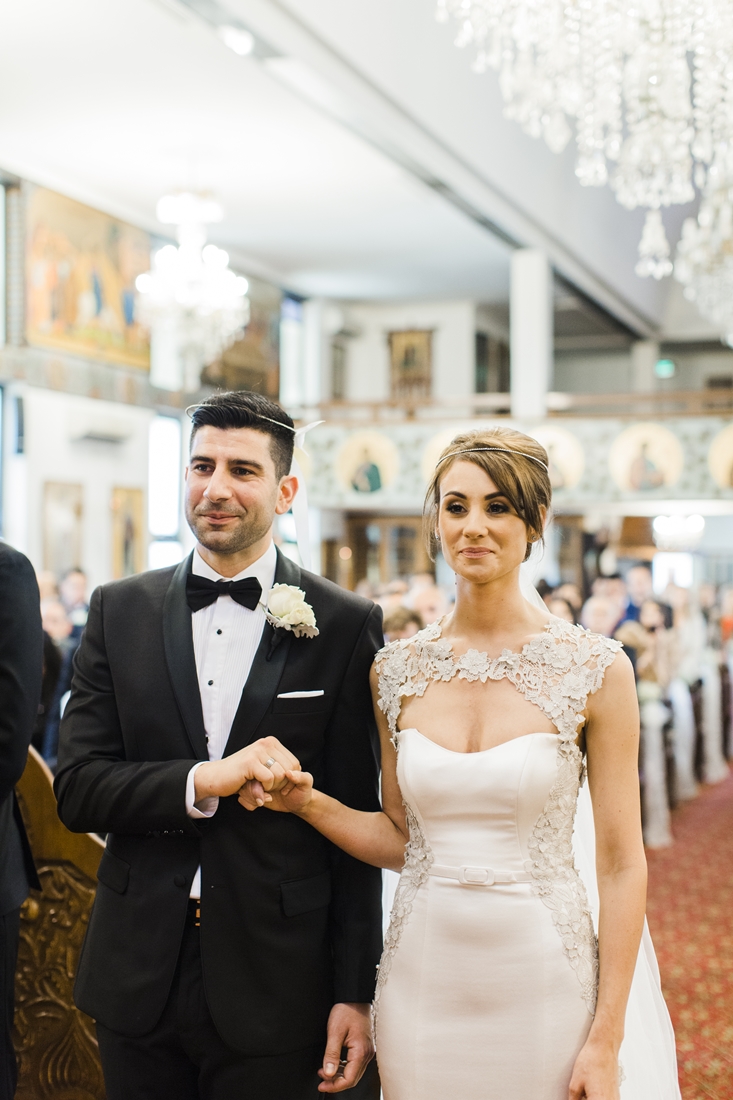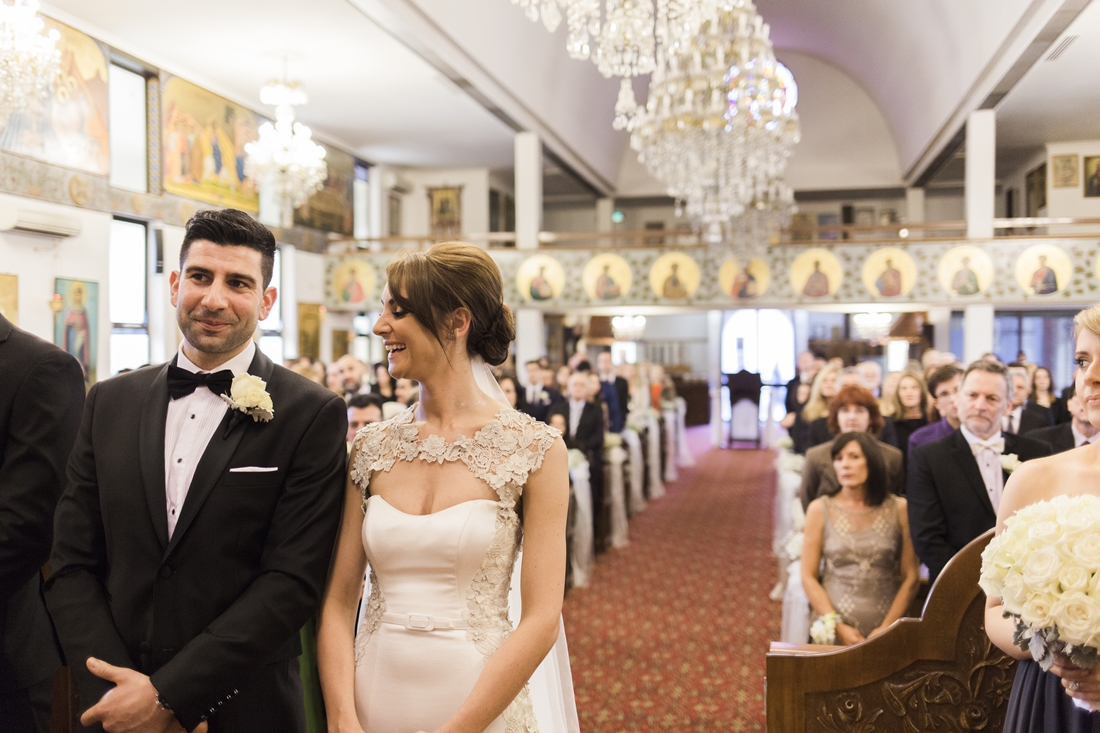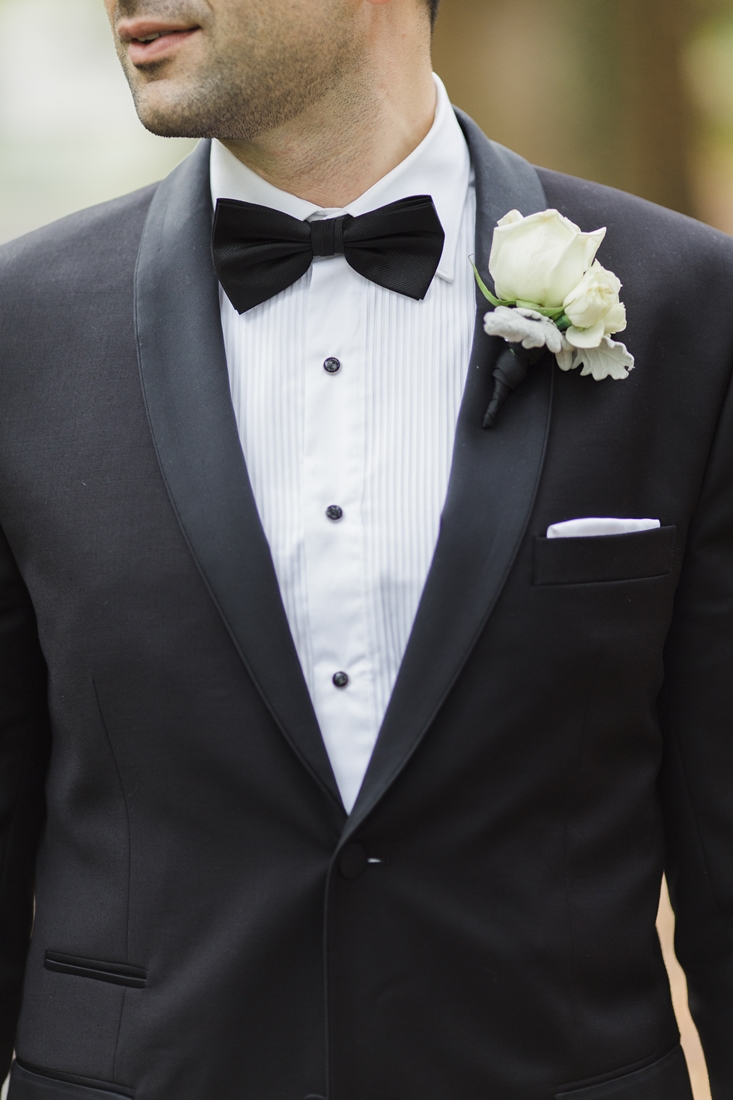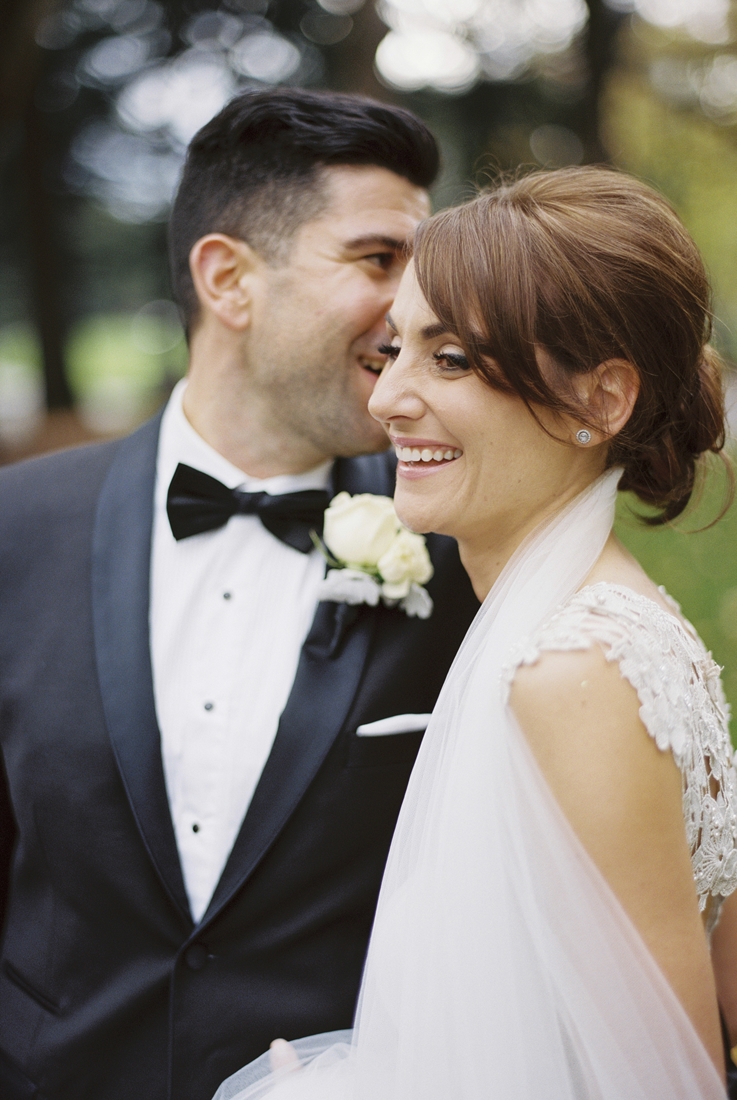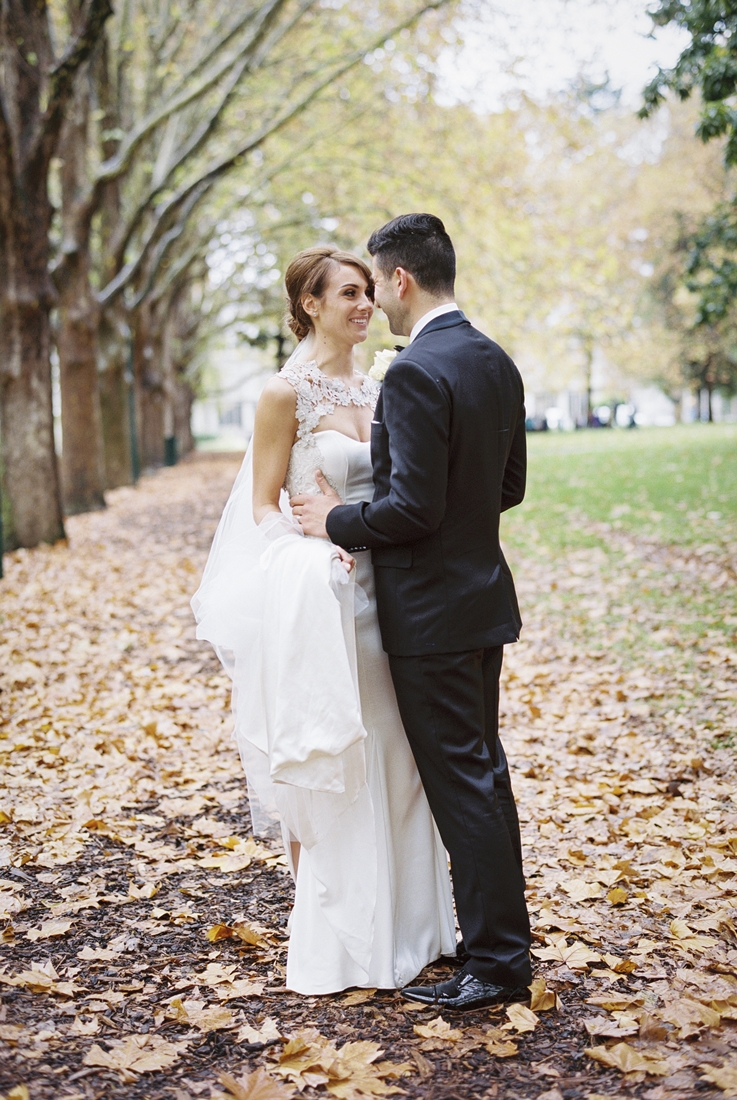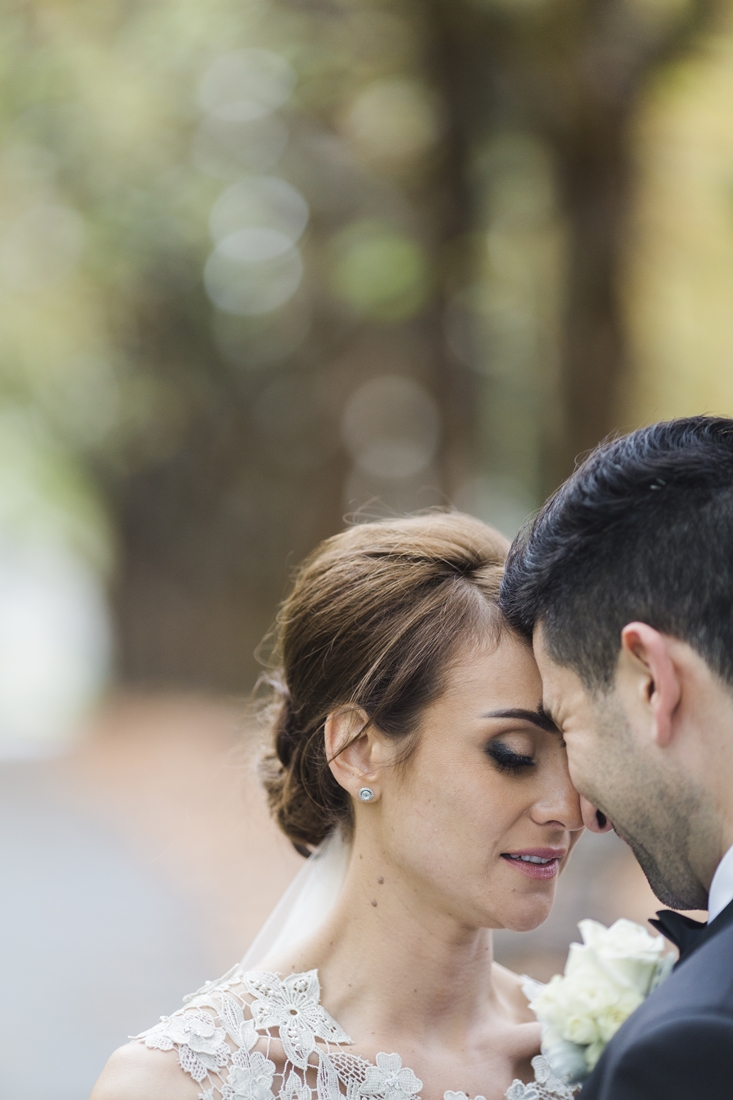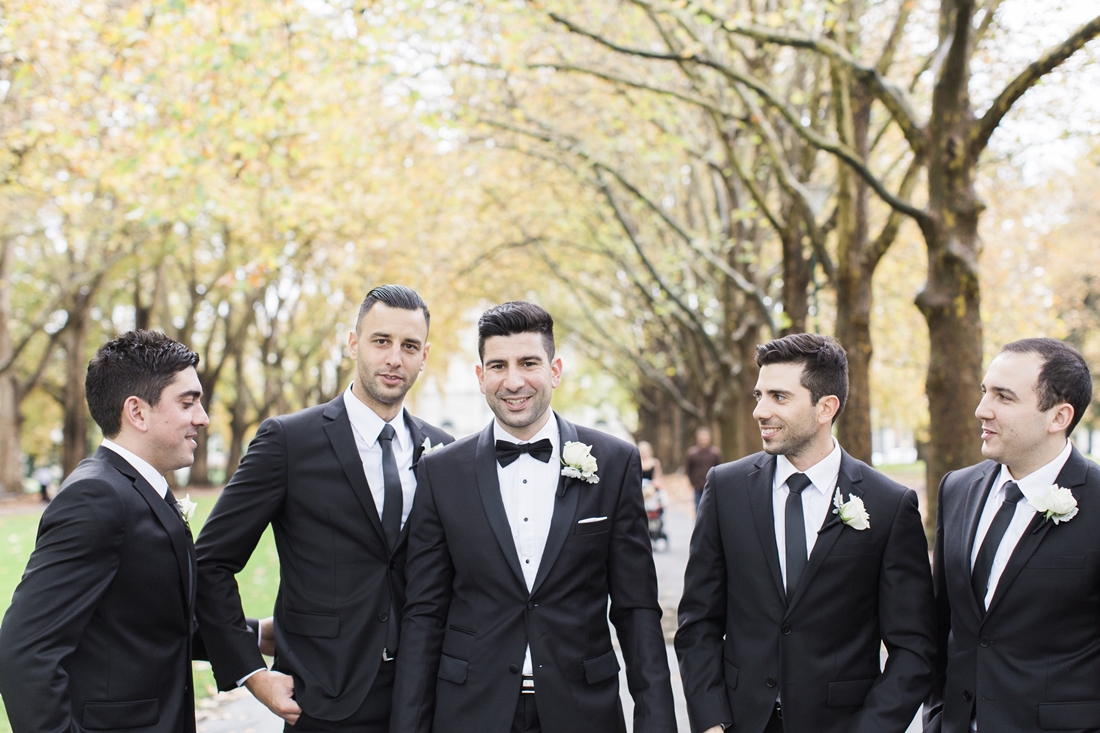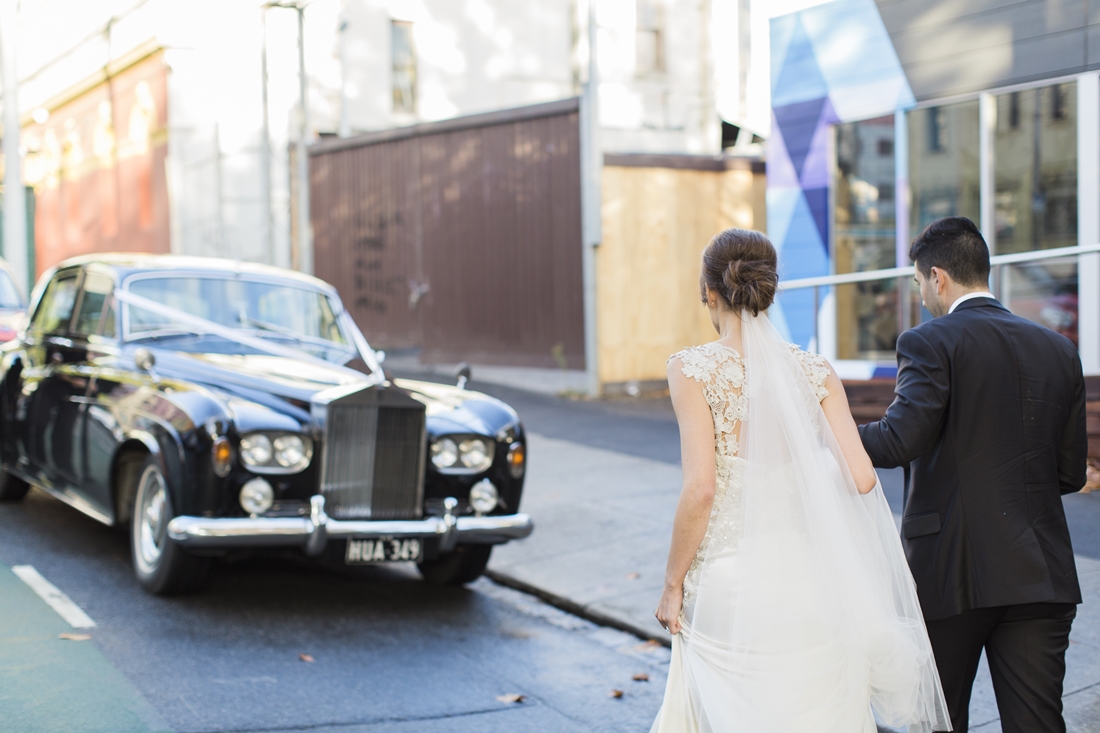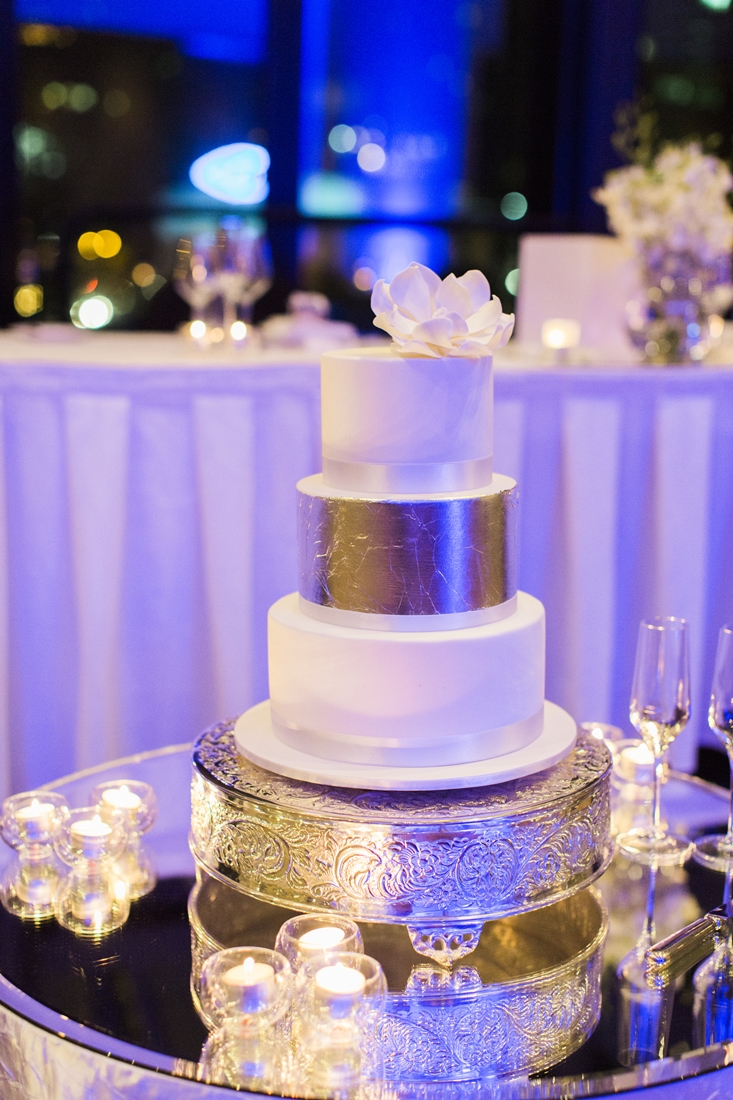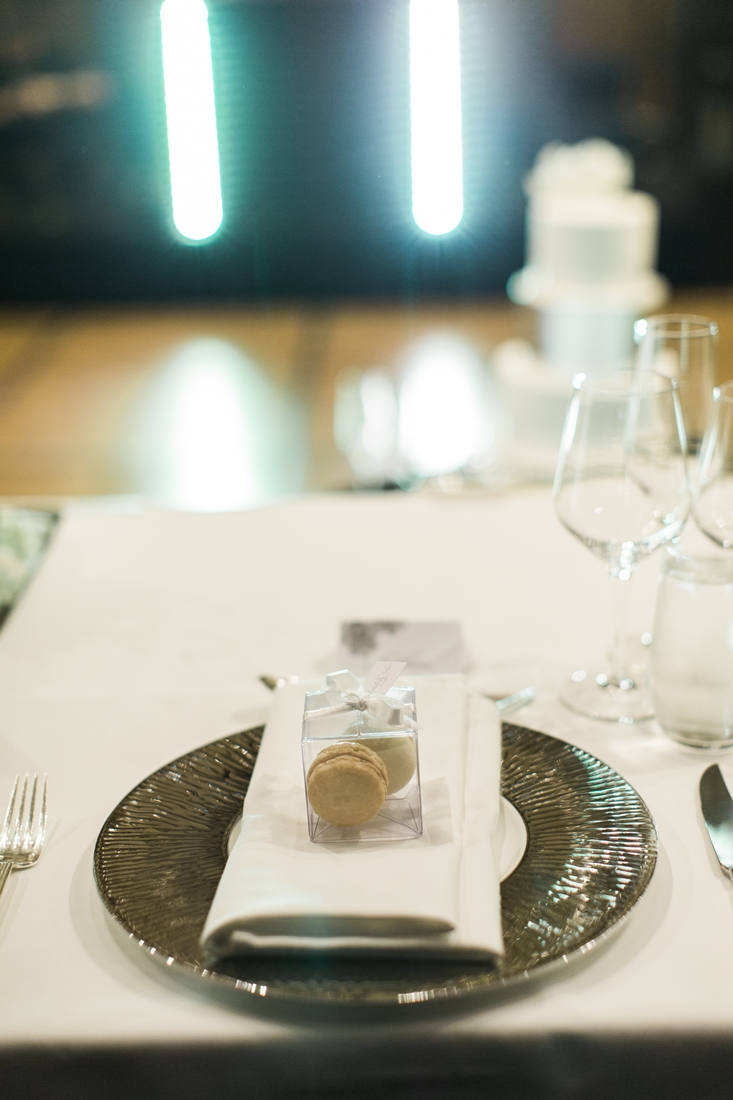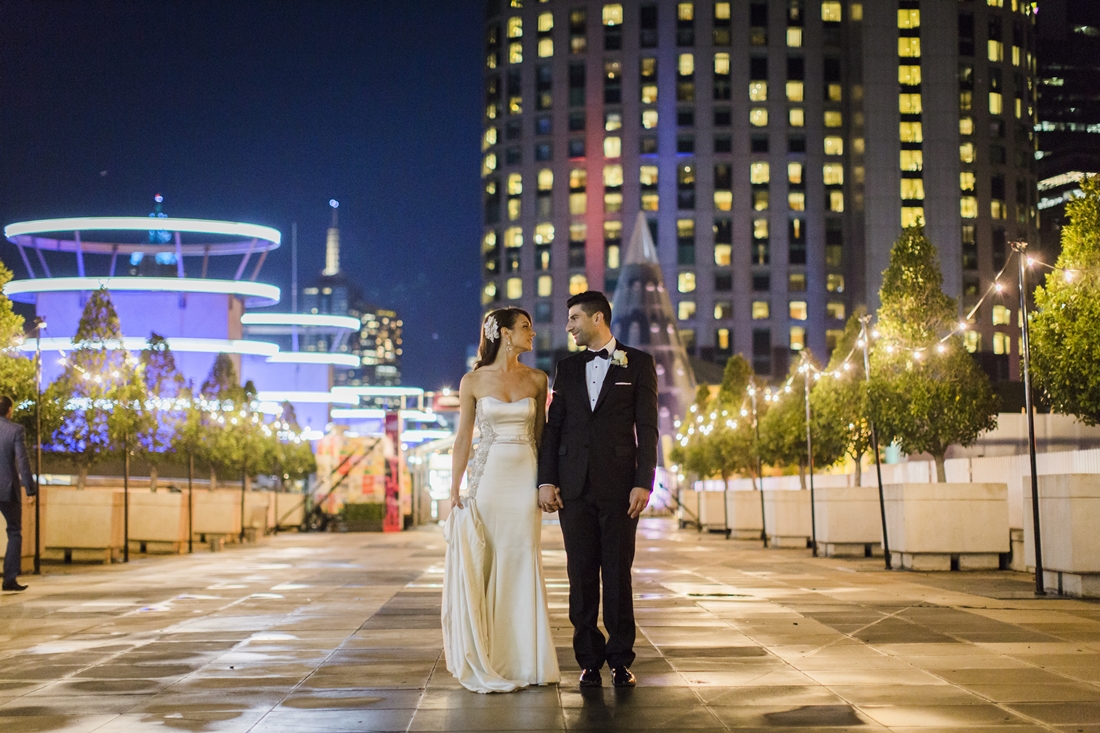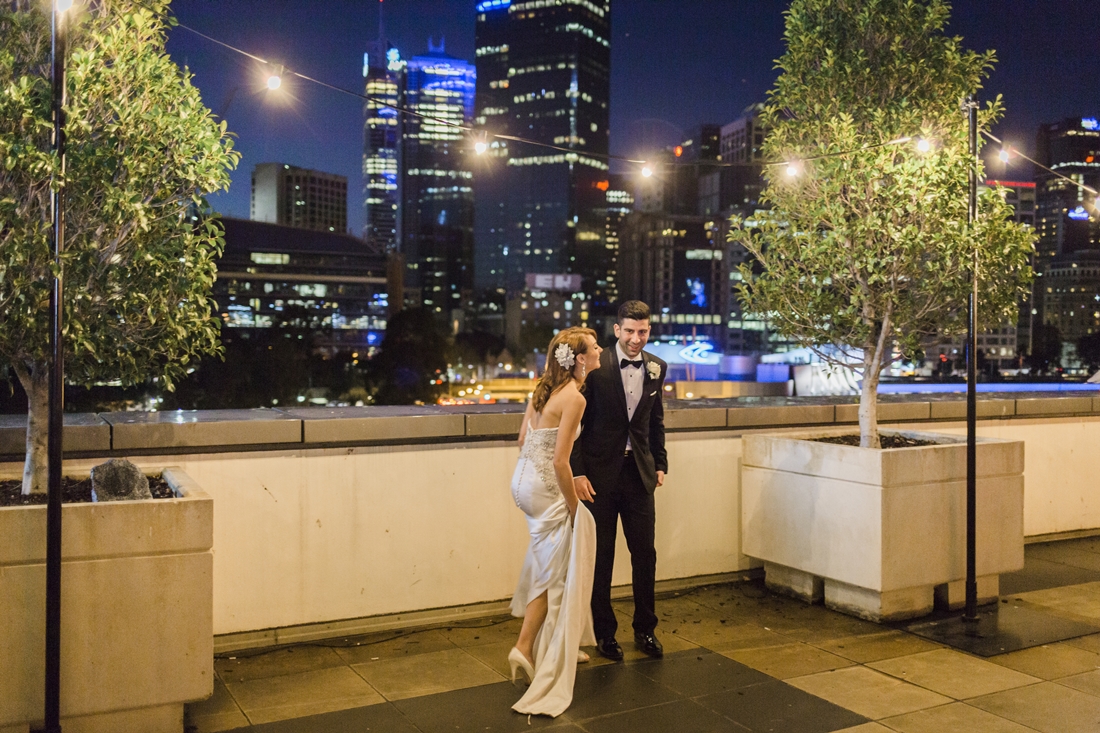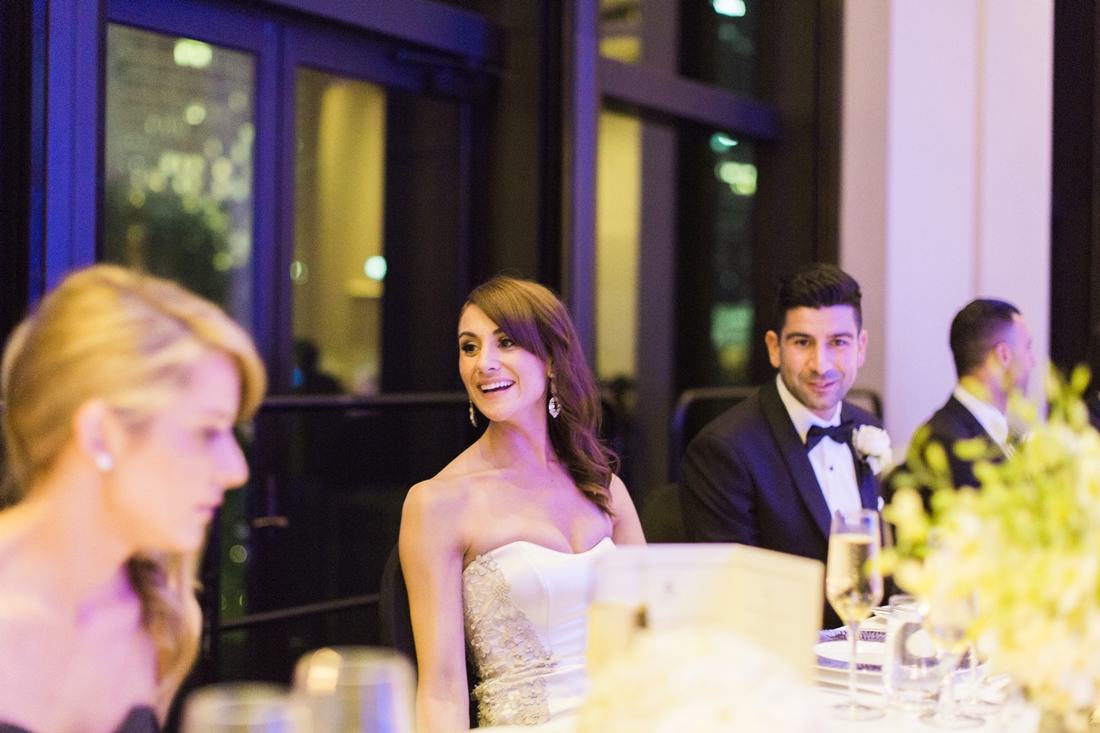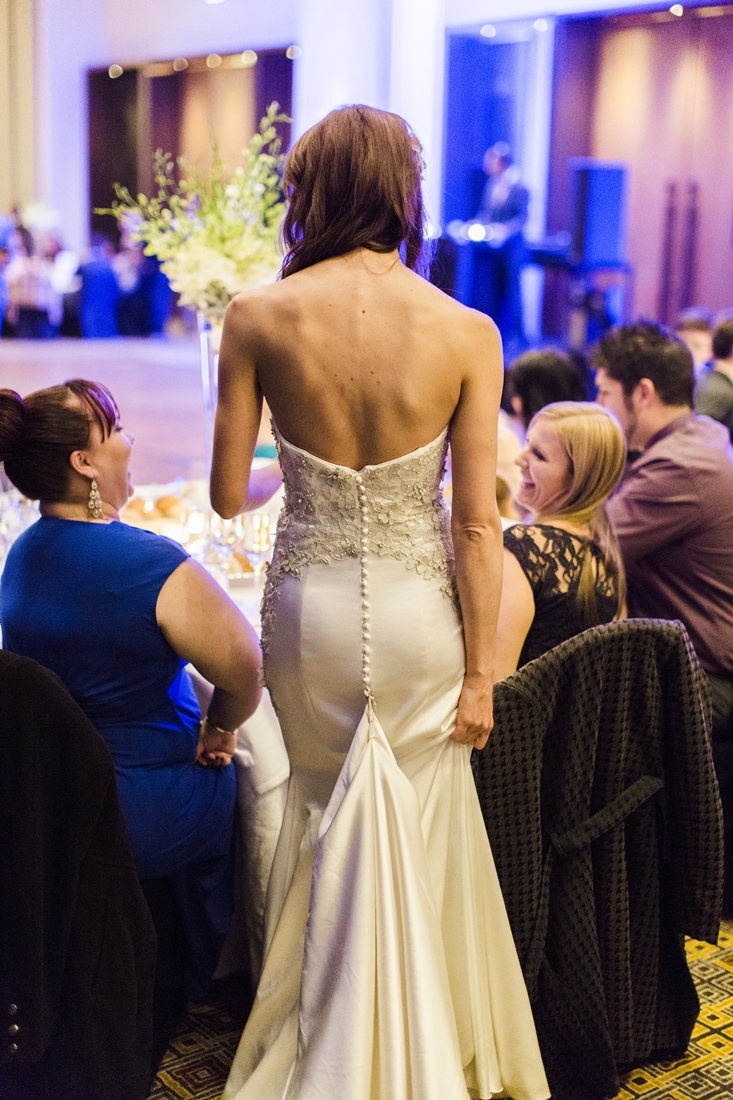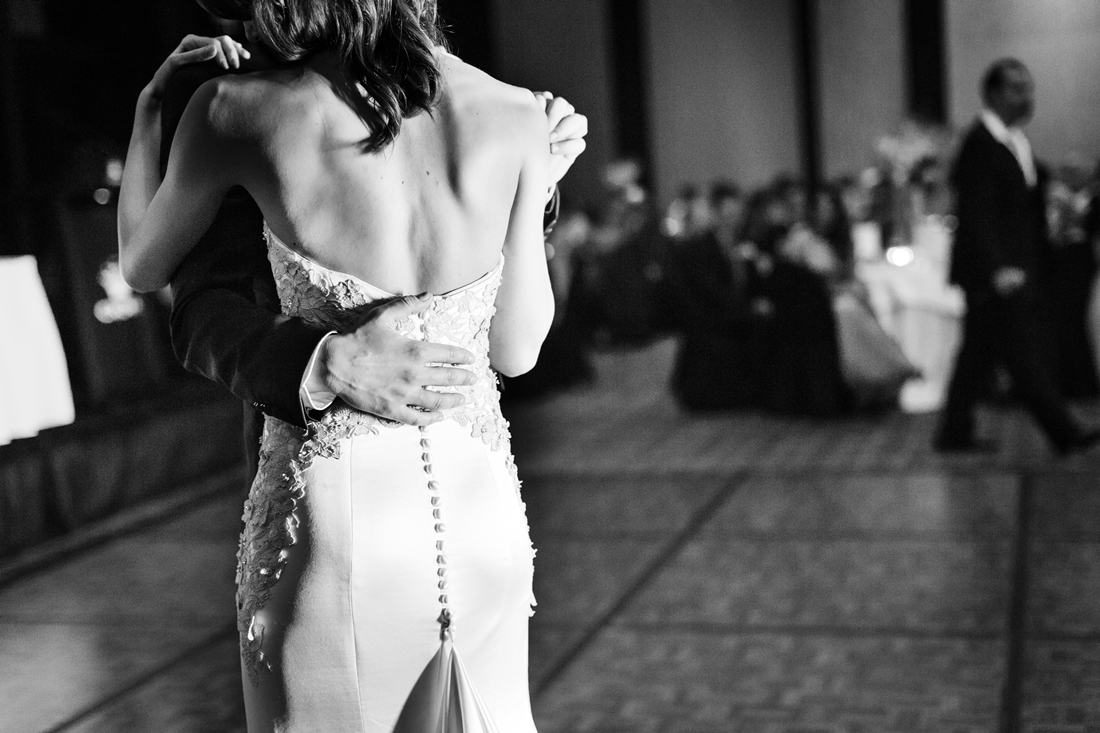 Dress: Jason Grech http://www.jasongrech.com/
Shoes: Ninewest
Bridesmaids Dresses: Swish http://swishclothing.com.au/
Accessories: Just Me Jewellery justmejewellery.com.au
Photograph: Eye to Eye Photography http://www.eyetoeyephotography.com.au/
Wedding Movie: C2 Films http://www.c2films.com.au/
Stationery: Adorn Wedding Invitations https://www.adorninvitations.co.uk/
Ceremony Venue: Greek Orthodox Archdiocese of Australia
Reception Venue: Crown Towers
Makeup: Martina
Hair: Hue's Hair
Flowers: Kitsa's Flowers
Cake: Abfab Cakes