Annabel and Morgan's Lains Barn Wedding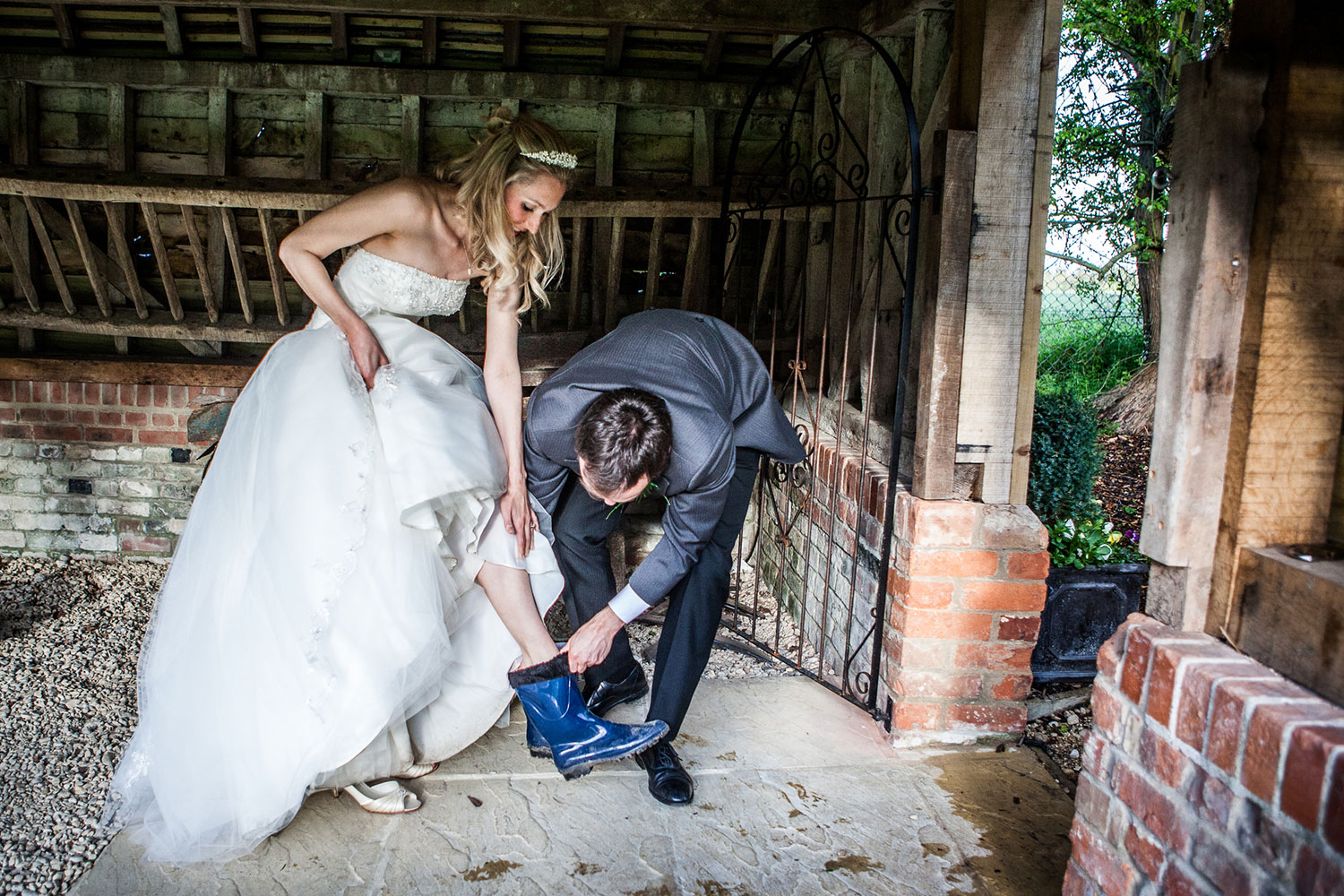 Well, this Easter weekend has certainly been a fine demonstration as to the unpredictability and variety that spring weather can offer. From blistering sunshine on Friday, to the wet and stormy Sunday, we had it all! So too, did Annabel and Morgan at their April wedding at the lovely Lains Barn in Oxfordshire.
A little adverse weather, however, didn't stop this smiling couple from having the day of their dreams. Their obvious joy and happiness is infectious as we flick through these photographs, cheering us all up after the long weekend.


Here's what the photographer, Nigel Chapman, had to say about the day...
"Really quite an extraordinary day in so many ways. I can honestly say its rare to have four seasons in one day unless you live in Melbourne but we managed to achieve this for Annabel and Morgan's big day! But for me the best part was it never detracted from the special intensity they have for each other and the effect was there for all to see. With a beautiful morning for bridal preparations at the exquisite Barton House all was going to plan. Lains Barn is a superb venue for wedding photography and one that I cover a number of times every year. On arrival the skies were blue and the guests soon arrived and settled into a fantastically decorated barn. With black clouds looming Annabel luckily arrived early and made a dramatic entrance. Throughout the ceremony the heavens truly opened and rained down upon us. As we exited to confetti and congratulations there were hailstones everywhere! The reception started, the drinks flowed and it poured outside but we still found time to squeeze in the family shoots here and there.
With an enormous pig roast making up the feast the guests dined and the atmosphere accelerated prior to some hearty speeches. With a break in the weather the newlyweds and I escaped into the field next door for some gorgeous private moments. Luckily Annabel had her wellies handy; I had to settle for muddy shoes but well worth it! Onto the evening and Mr and Mrs threw down some wonderful dance moves to get the party started..."
Lains Barn has recently been voted Best Wedding Venue in the UK, receiving endless praise for their exceptional and dedicated service. If you're in the market for a quick turnaround, they do still have some dates available for this year including some fantastic rates and Christmas dates. You can get in touch with events manager Katie here.