Lucy & Michael's Lords of the Manor Real Wedding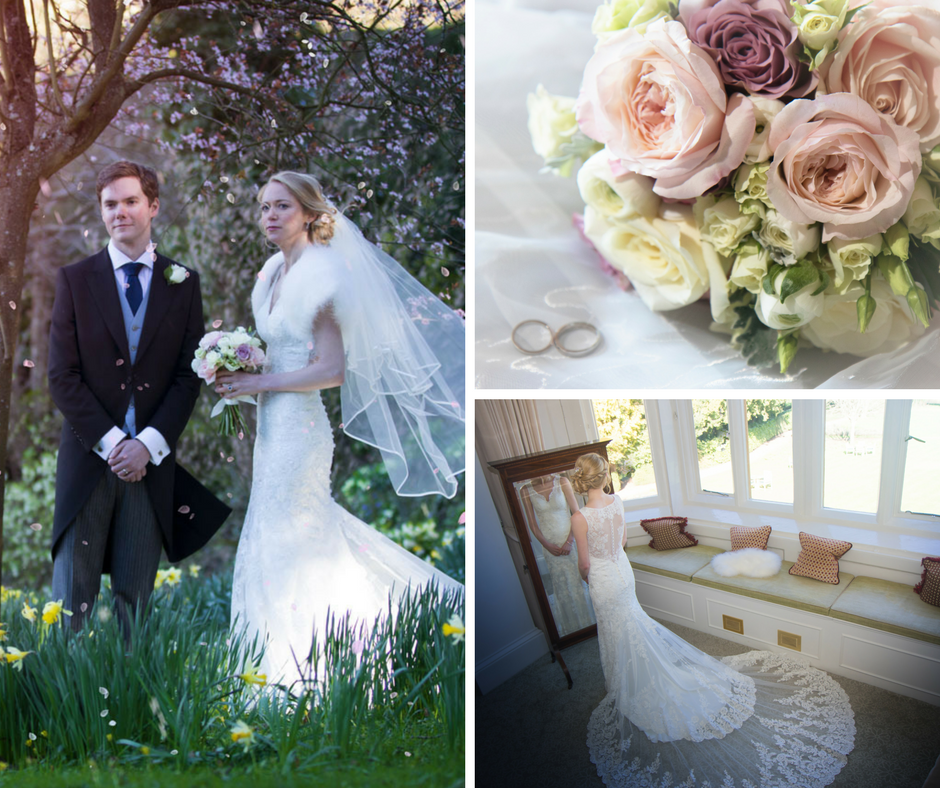 Embracing a classic floral theme, Lucy and Michael created a picture perfect wedding at Lords of the Manor in Gloucestershire. The couple chose to use delicate flowers and soft pinks to channel their elegant look, resulting in an all round beautiful day. To find out how everything came to be, we spoke to Bride Lucy and Photographer Olga Gara to get all the details.
The couple
Michael and Lucy have been together for five years after a chance crossing of paths in a quiet bar in London. Shortly after, Michael moved to America for two years which meant the pair had a long distance relationship at the start. Although at the moment the pair do not have any pets, the dream is to own a cavapoo or a cat!
The proposal
The couple went on a romantic surprise trip to Ravello in Italy and stayed at a stunning hotel for three days. During one of the days Michael got down on one knee and popped the question, with the wonderfully picturesque ocean views in the background.
The venue
The wedding took place on the 25th of March 2017 at the stunning Lords of the Manor Upper Slaughter. The hotel had an intimate and traditional feel in a beautiful countryside setting, which is exactly what the couple were looking for, along with the added bonus of a Michelin starred restaurant! It was a traditional country wedding with a classic feel to it. The day was so memorable, with a crystal clear blue sky, excellent food and amazing hotel staff - they couldn't have wished it to go any better.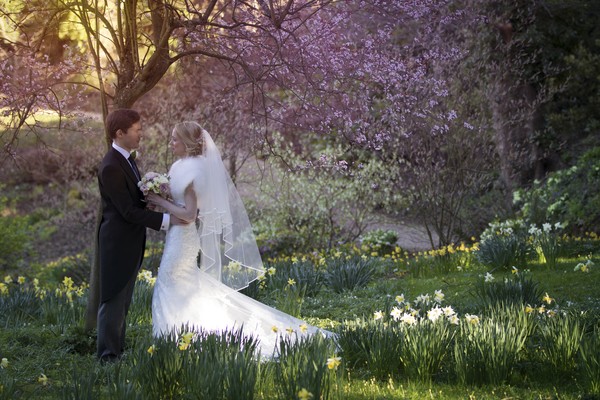 The décor
It was a spring wedding so the overall style of the wedding channelled an elegant floral theme. Delicate, soft roses and lisianthus in light pink and white shades were used to create a sophisticated feel that lent impeccably to the classic floral theme. Lucy loves the colour pink so this was a prominent theme in the décor, so much so that the photographer even added a shade of pink to all the photographs.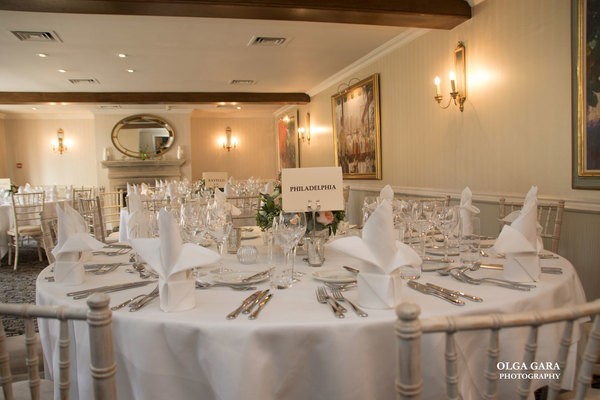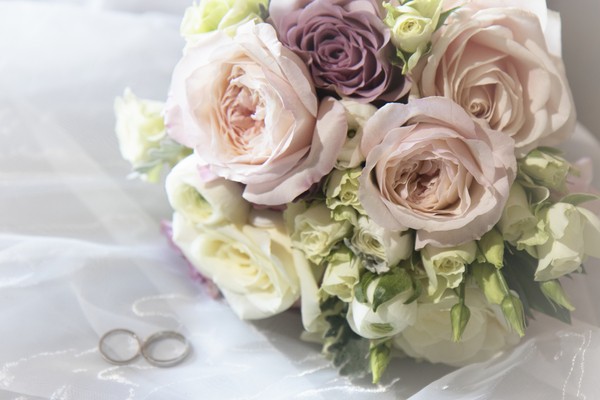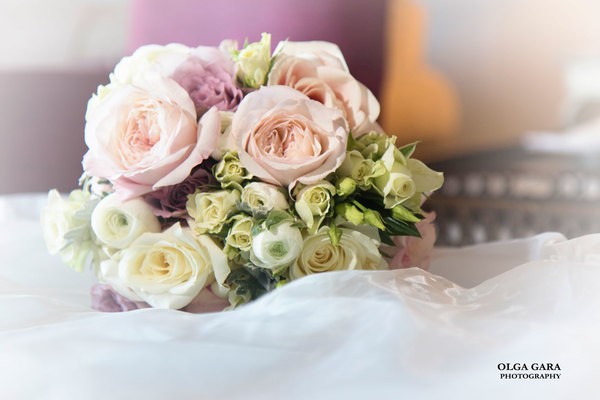 The Dress
Lucy picked out her dress with the help of her trusted mum. She decided on a stunning white lace dress with a long, princess worthy train. The dress embodied elegance and went seamlessly with the classic theme of the day. The dress also channelled the floral theme with delicate embroidered florals along the edges; a small detail that added something extra special to the dress.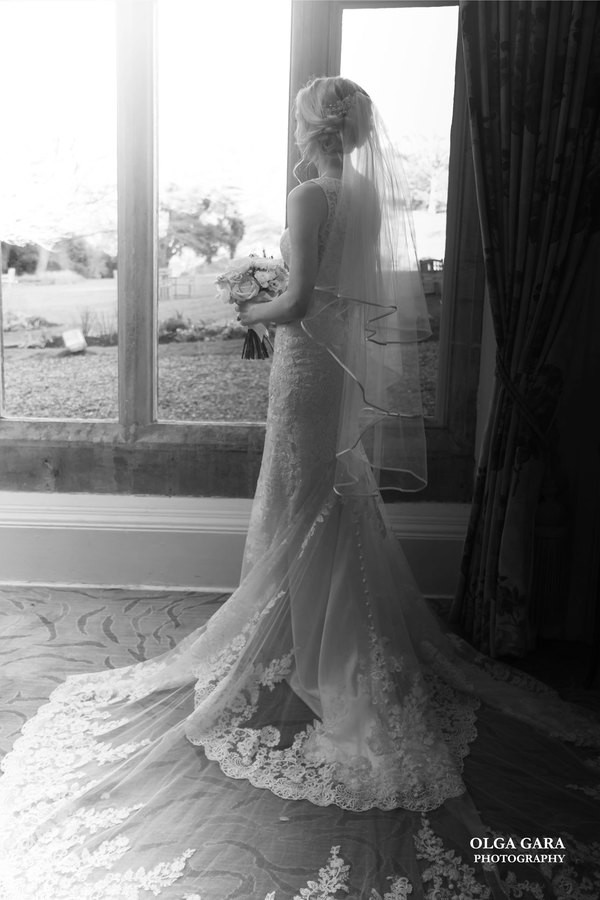 Favourite Moment
"Getting ready to walk to the church and walk down the aisle – I was very nervous especially knowing everyone was in the church waiting for me to arrive."
Their lovely photographer Olga adds that her favourite moment was "when Lucy and Michael where leaving the church and while all their guests where throwing petals at them, a little breeze blew away the petals creating a beautiful arch behind them. "
Advice to future couples
"Go with your heart not your head, even if it might cost you a bit more! Allow more time for your photographer to take your individual photos, as any art form-photography takes time."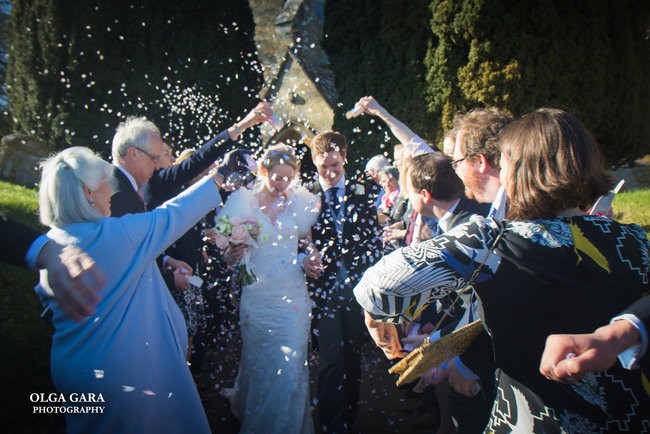 Suppliers
Photographer – Olga Gara
Venue – Lords of the Manor Upper Slaughter, Gloucestershire
Florist – Allium in Stow-on-the-Wold
Catering – Lords of the Manor
Music – Andy Collins
Dress – Paverly Bridal Wimbedon