Jessica & Angus's Beautiful Port Lincoln Real Wedding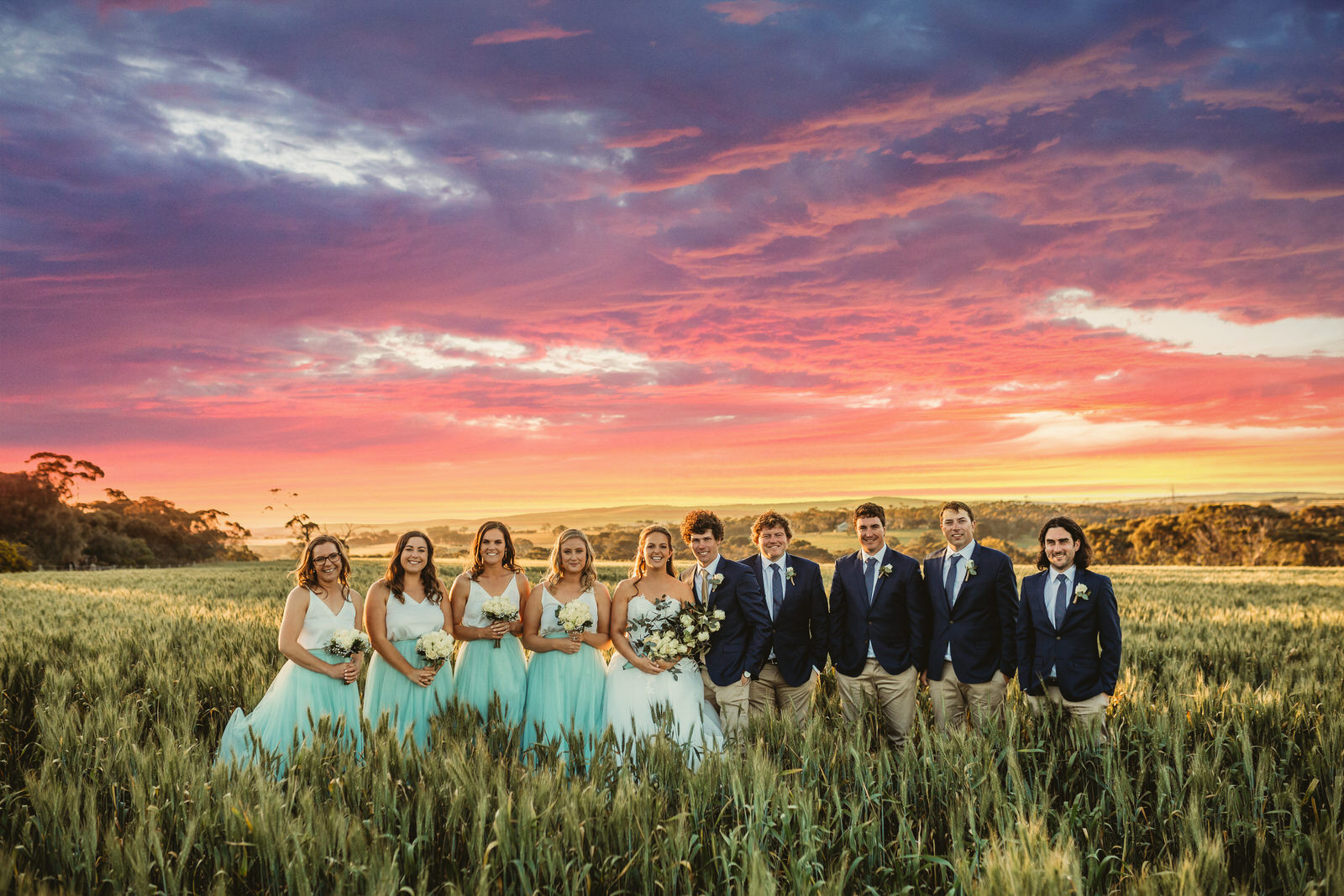 On the 29thof September 2018, Jessica and Angus tied the knot at the gorgeous Peter Teakle Wines and Port Lincoln Yacht Club. Surrounded by exactly 200 of their closest friends and family, this real wedding oozed romance and class with a natural twist. We sat down with the lovely bride, Jessica, to find out exactly how this couple planned their big day and their I Do's.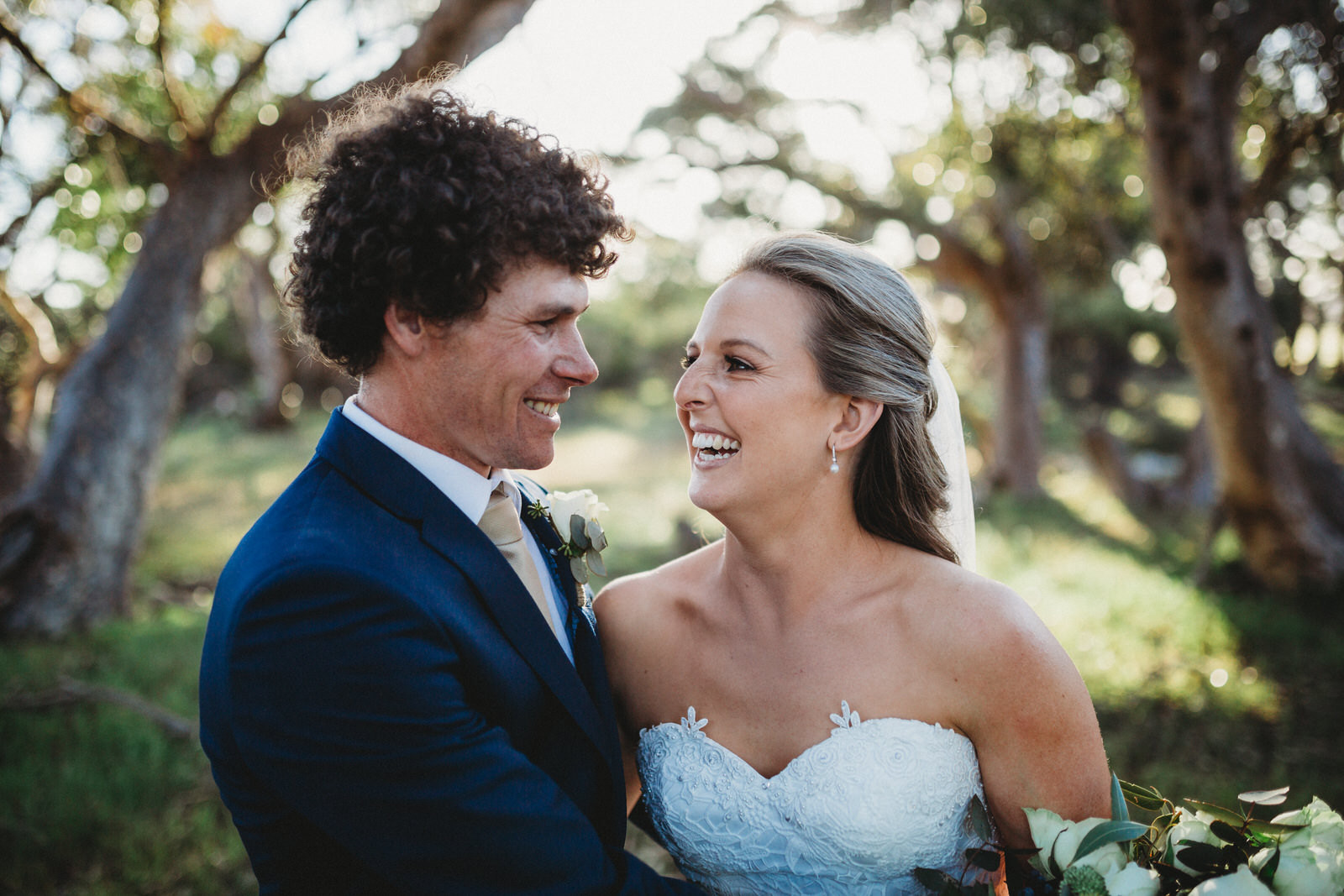 How did you and your partner meet? Tell us all about it!

"At Roseworthy College (university) – we were both doing the same agricultural degree and he was in the year above me. We were both off of farms from the Eyre Peninsula but had never crossed paths!"


How did he propose? We love this bit!
"After a homely pub meal in a little English village 9.5 years later on a trip to the UK – we had spent the day visiting my Mum's hometown in Yorkshire and had also gone to see the church my grandparents were married in. It was very special and sentimental."
What do you love most about your partner?
"How he is so kind, caring and always thinking of other. Very family orientated and loves the farm and animals like I do!"
What's your most important piece of advice for creating and maintaining a strong relationship?

"Build a friendship on the things you both like in life, bond over these commonalities and then develop a lasting relationship based on each other's' qualities and mutual loves."


Tell us about your wedding gown and how you chose it:

"It was exactly what I had always dreamed of, every photo I (and my Mum) had saved before shopping was exactly the same – I just never knew I would find the perfect dress so quickly. Mum and I walked into the first store, picked this one off the rack and I tried it on and it was precisely what I wanted, I felt like such a princess (and it was the first time that it hit me that I was actually getting married!). Mum told me to shop around just in case (even though 30+ years ago she tried on one dress and bought it then and there!), so we visited 3 other stores, then retired to think about it overnight. I went back to the first shop the next morning and bought my dream dress – the first one I had tried on!"


What sort of style did you envision for your wedding day?

"We really wanted a 'weddingy wedding' with a bit of rustic thrown in. Our theme ended up being 'white, greenery and wood', which all came together really well."

What was your favorite moment from the day?

"That is so tricky, I spent the whole day with a grin from ear-to-ear on my face. There was a moment just after the ceremony, before the photos and after everyone had congratulated us that I paused, looked around and thought to myself 'my heart is full…everyone I love in the world is here to celebrate us, that is unbelievably amazing, and I have just married my best friend, what a perfect day' – it was a bit hard to believe that it was happening."
Name your wedding soundtrack:

Aisle – Dela, the Beautiful Girls
Signing the registry – Stand by Me, Ben E. King
First Dance – Perfect, Ed Sheeran
Any DIY décor elements?

"My Mum and Dad did an amazing job – It was very special Mum and Dad resurrected our old wooden farm sign (they had sold our family farm the year before) that was created by my late Pop into our 'Welcome to the Wedding of Angus & Jessica' sign. Mum did the cake and dessert bar for us and Dad helped out by cutting wooden rounds and making fancy stands for all the decadent sweets that Mum had cooked."


Where did you go on honeymoon?
"To Port Vila in Vanuatu, it was very relaxing!"
Any tips that you can give to future brides?

"To enjoy the WHOLE ride, because it goes way too quickly. Plan ahead so that you don't stress on the day and can just relax and relish in everything that is happening around you. Don't sweat on the small stuff or get caught up in the minor details – remember that the day is all about marrying the person you want to spend the rest of your life with, and everything else will work out!"

Anything else you'd like to add?
"Thank you to Giant Invitations for our lovely invites, we had so many amazing comments about them!"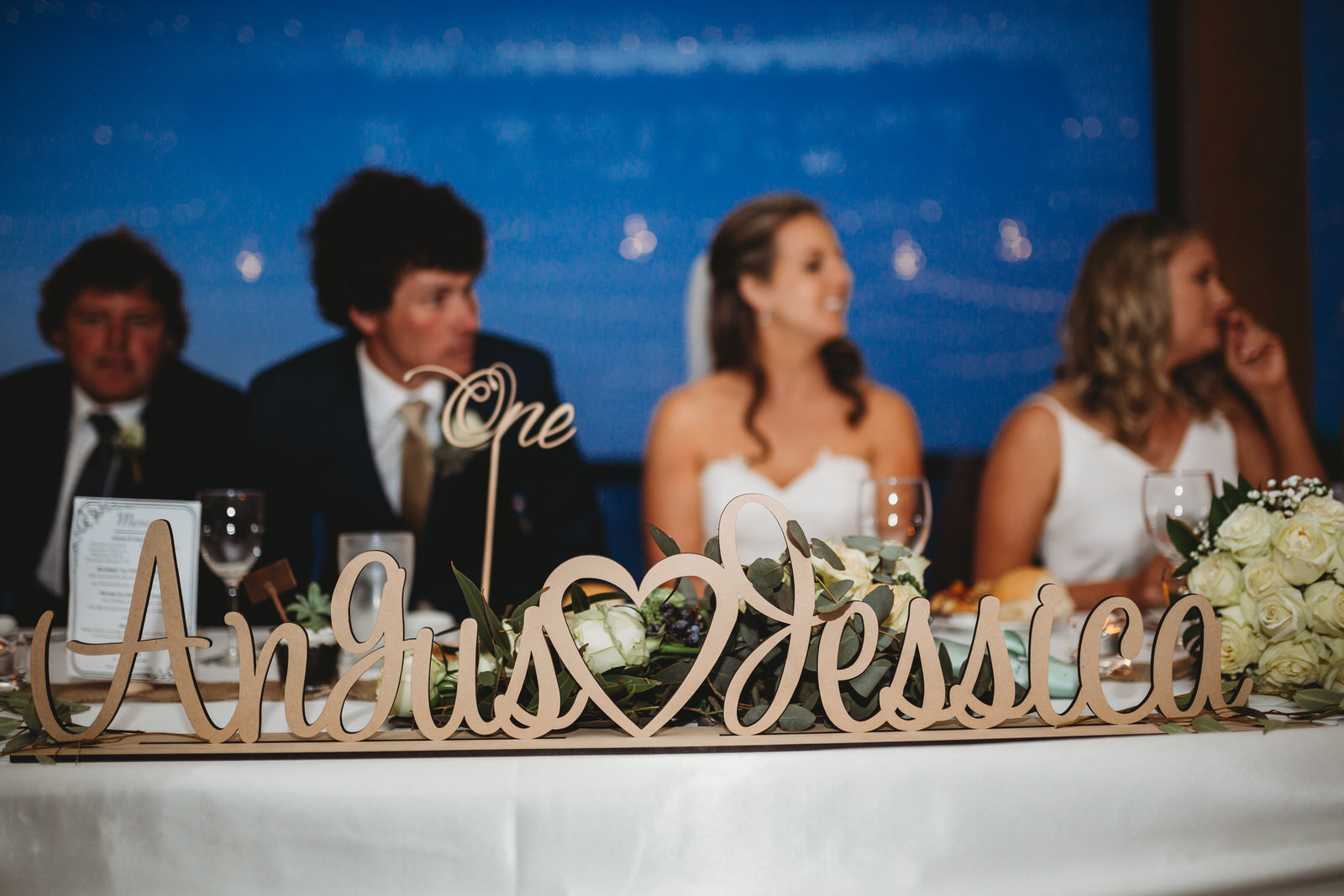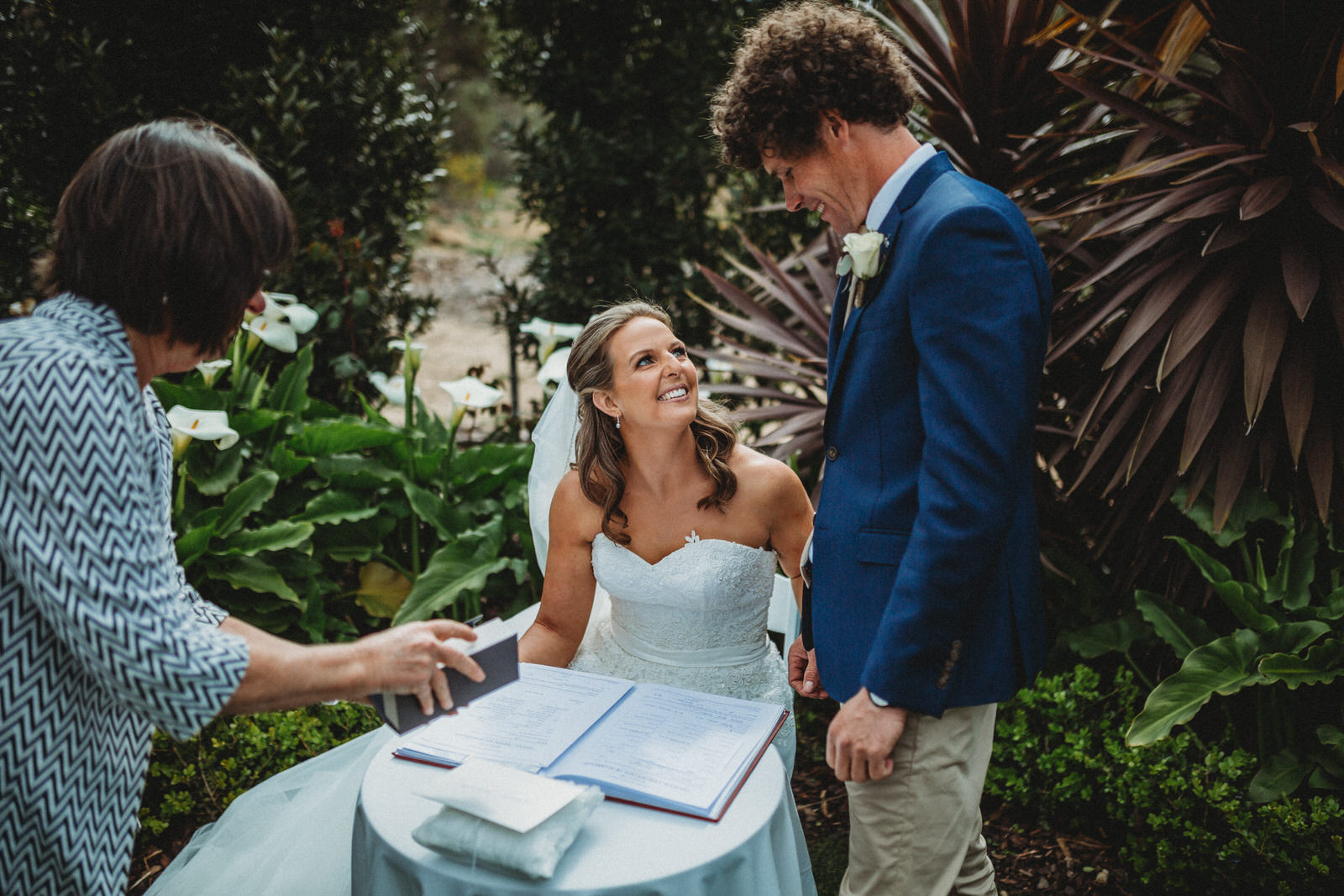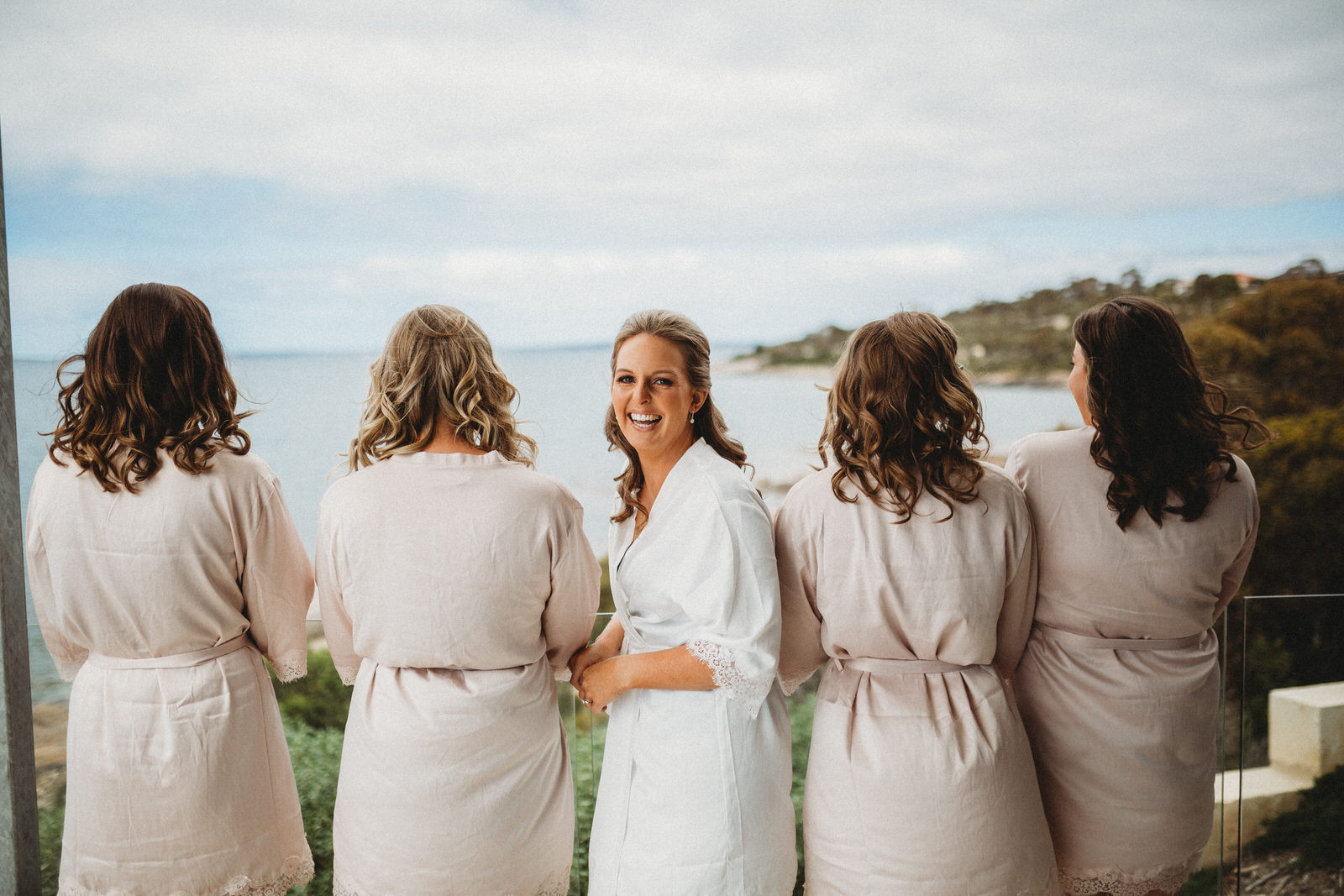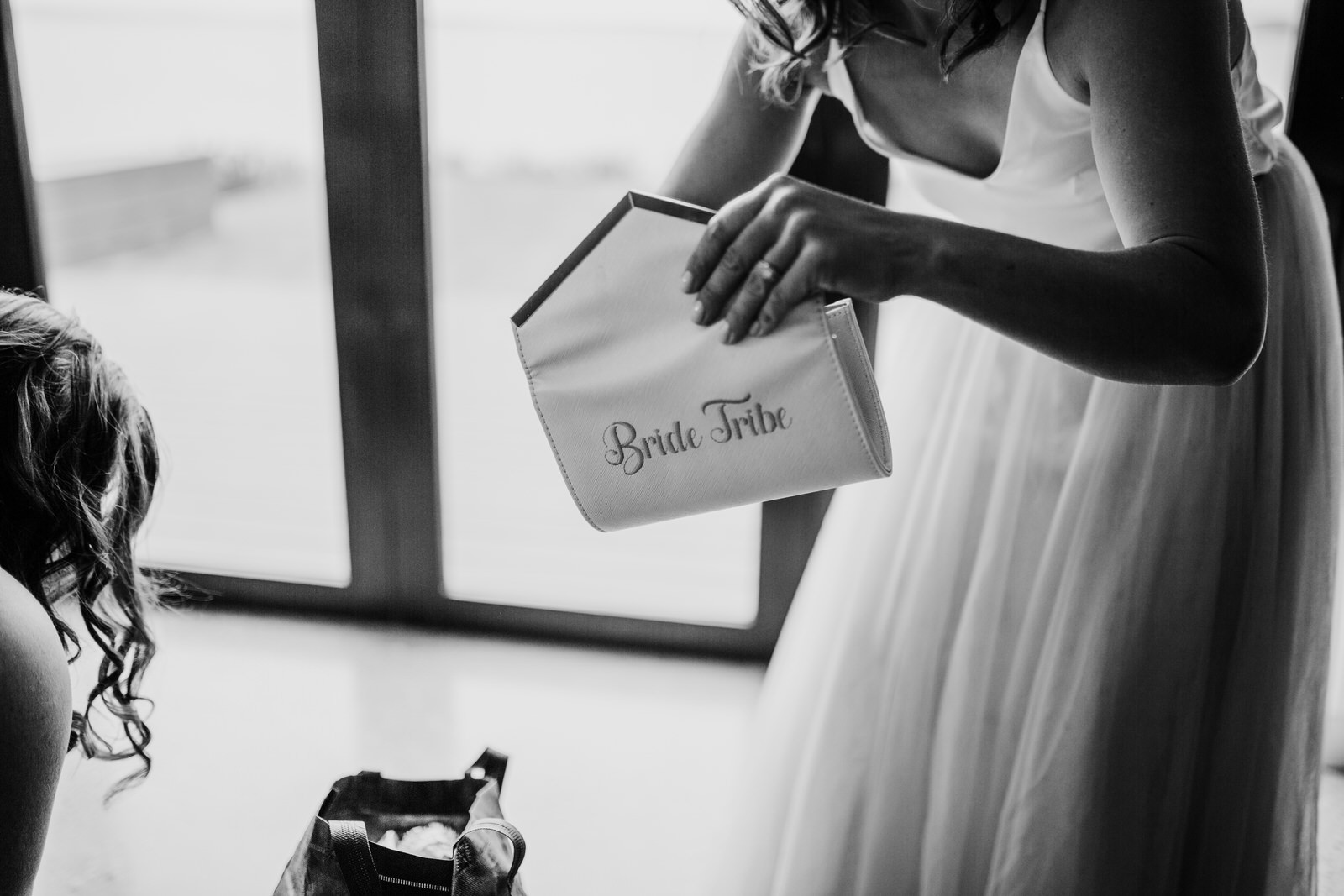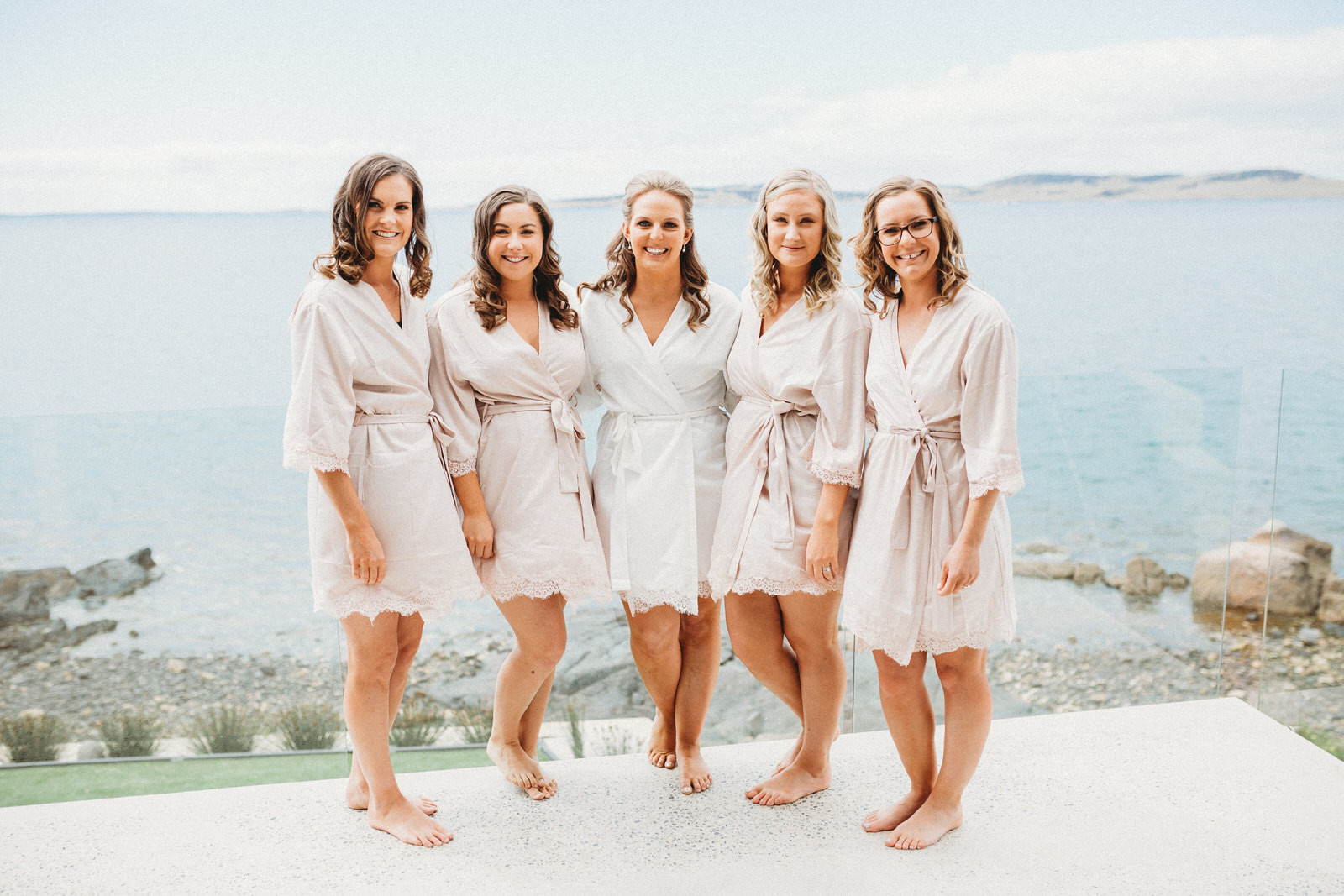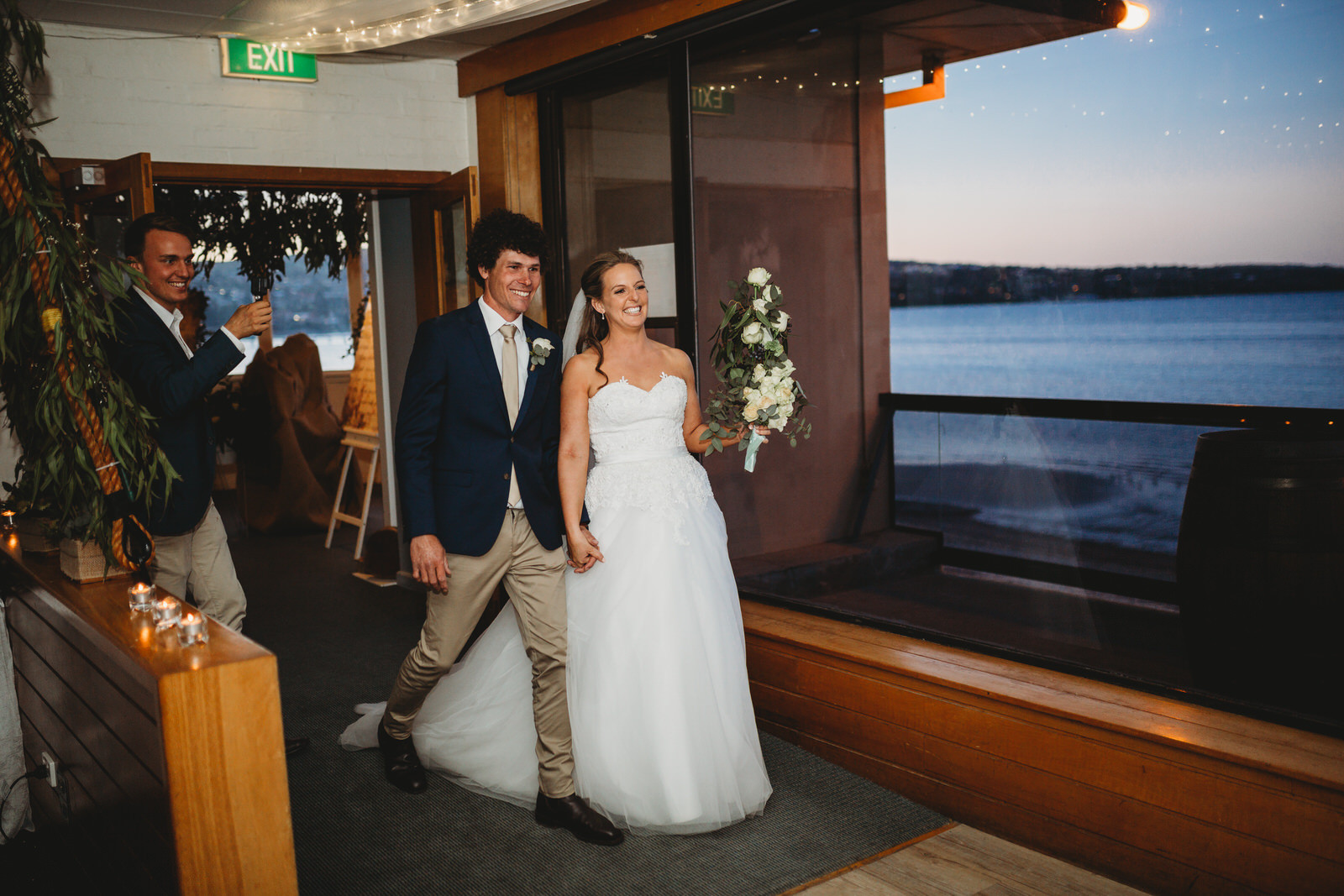 The Vendor List
Wedding Invitations: Giant Invitations (of course!) https://giantinvitations.com.au/
Dress: Ultimate Bride https://ultimatebride.com.au
Makeup: Makeup by Sarah Dickinson
Hair: Kylie Retsas
Shoes: Betts
Accessories: Lerose Australia (gowns)
Bridesmaids Dresses: Revelry https://shoprevelry.com/
Grooms Suit: Ignition for Men
Cake: Jackie Crettenden (Mum)
Food: Damien Mrdjen Catering
Flowers: Denise Laube
Photographer: Rebecca Smart, Smarty Pants Photography https://www.smartypantsphotography.com/
Ceremony Venue: Peter Teakle Wines, Port Lincoln
Reception Venue: Port Lincoln Yacht Club
Entertainment: Chrissy K Band
Celebrant: Angela Cordon
Any Other Vendors:
Decorator: Ultimate Celebrations
Dessert Bar & Decorations: Brent and Jackie Crettendens