Real Wedding: Pirates, Beers and a Quirky London Venue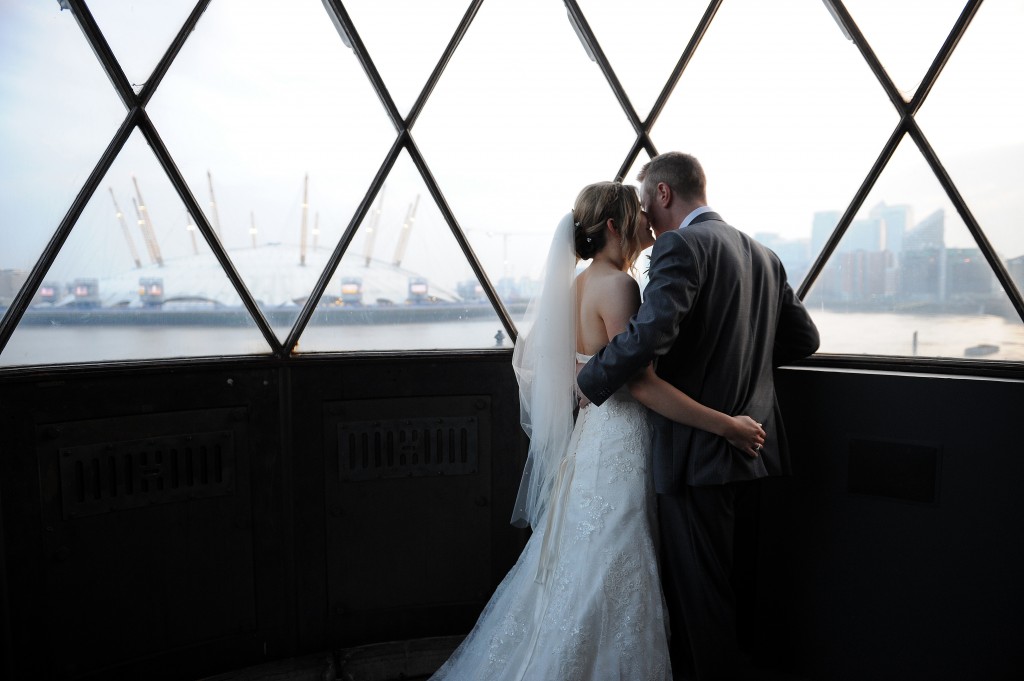 Today's real wedding comes from the super talented duo of Richard and Tina from Surrey Lane Wedding Photography. We LOVE how they captured the fun spirit of the day, and the quirky nature of the venue. This is such a cool London wedding venue and it's lovely to see the couple embracing it's charm! If you'd like to get in touch with Surrey Lane you can do so here, but for now, over to you guys!

"Our Bride and Groom chose the wonderfully individual and quirky Trinity Buoy Wharf for both their pre wed shoot ( 2 weeks earlier) and as their wedding venue. Trinity Buoy Wharf is London's longest pier sitting opposite the O2 (Millennium Dome) and is the location of London's only lighthouse built in 1864 and used as an experimental lighthouse for testing. Today it is more commonly known as Container City being home to a diverse creative community of artists, musicians, fashion designers etc who all work from their brightly coloured sea container offices and studios. The wedding day started with the Groom and guests coming in from the city on a charted launch followed by the Bride accompanied by bridesmaids and family on a launch from Greenwich pier. The wedding ceremony, wedding breakfast and subsequent night time celebrations all took place in the 'Chain and Buoy Store', the main function area in Trinity Buoy Wharf and as it was a lovely sunny day wedding guests were able to mingle outside on the pier. There was a fun pirate theme throughout the day!"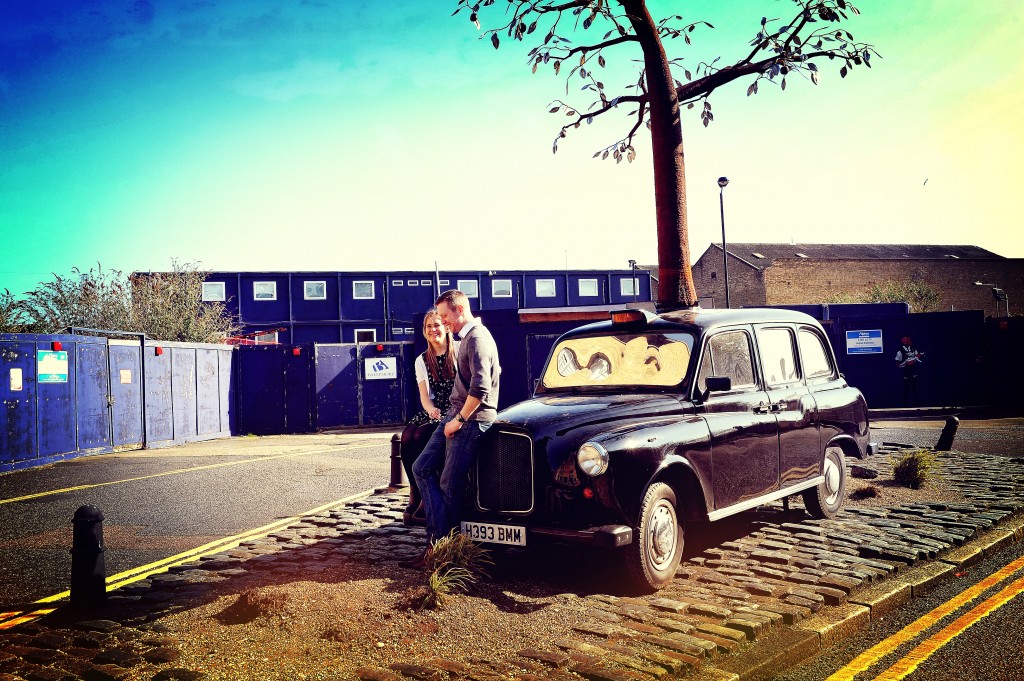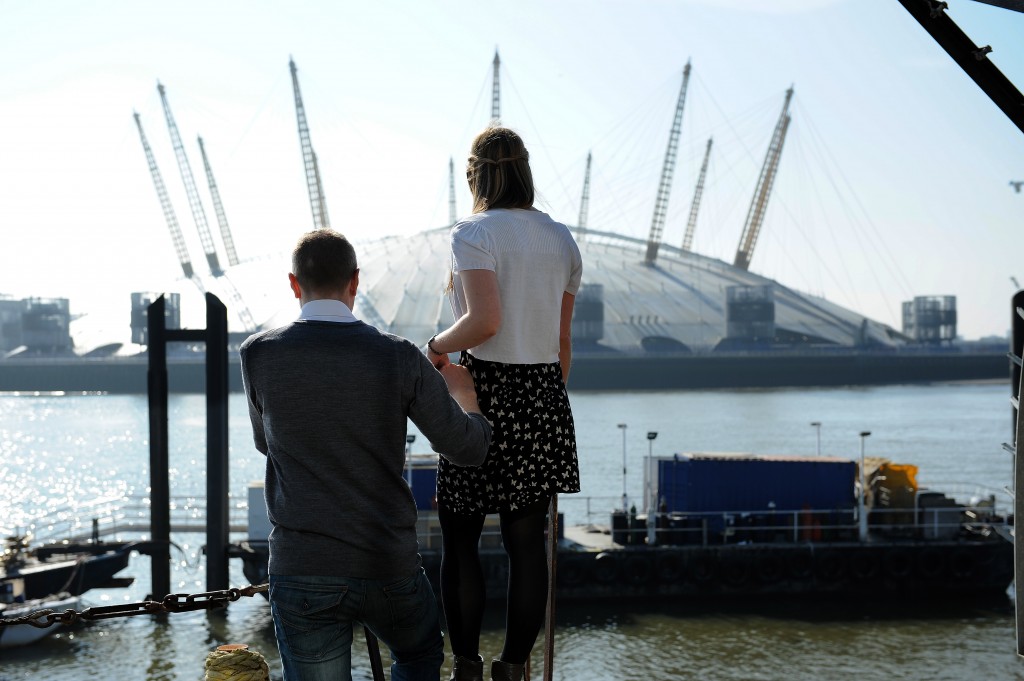 Supplier details • Bridal dress - Essence of Australia bought at the London brideon Walworth road • Bridal shoes - from Next • Bridesmaids - from 'Girls of Elegance' website • Transport from Thames clipper • Catering from the Gourmet BBQ company Essex • Florist from Laurels Florist Limited, London • Hair & beauty - Return to Glory • Jewellery - Swarovski • Menswear - mainly Ted Baker • Shoes - Ted Baker • Stationery / place settings etc – Groom's brother • Music – DJ Anna Greenwood