Camille & Glenns Colourful and Whimsical Love Story | Real Wedding
On the 15th of September 2018, Camille and Glenn saidI do in a wedding drenched in colour and fun! This romantic real wedding oozed excitement through a bright and untraditional colour scheme and gorgeous DIY touches. We sat down with the lovely couple to hear all the details of their love story and just how they made their wedding dreams into reality!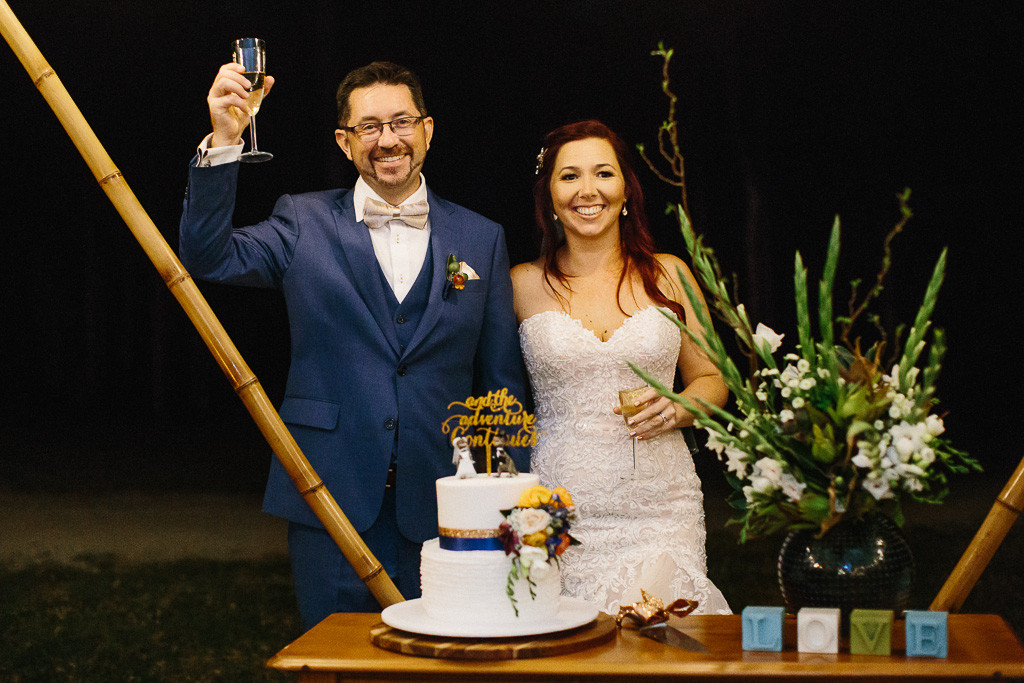 How did you and your partner meet?
"We met online… not on Tinder! Camille's profile picture included a dinosaur, which ended up being one of the themes in our wedding. Glenn loved how different it was and started chatting about difficulties and impracticalities of pooper and scoopering after such a large pet. Camille thought it was a gutsy move to talk about…poo … so soon, so after many hours chatting and joking we went for a coffee date at a local café. The coffee date turned into lunch and would have turned into dinner if we both didn't have other obligations."
How did he propose?
"We went for a bushwalk in our favourite spot and while I was distracted by baby birds, he started rustling loudly in his pocket for something. I turned around and said in an annoyed voice "What have you got in your pocket?". He grinned and pulled a ring out of a plastic bag, got down on one knee and asked me to be his wife."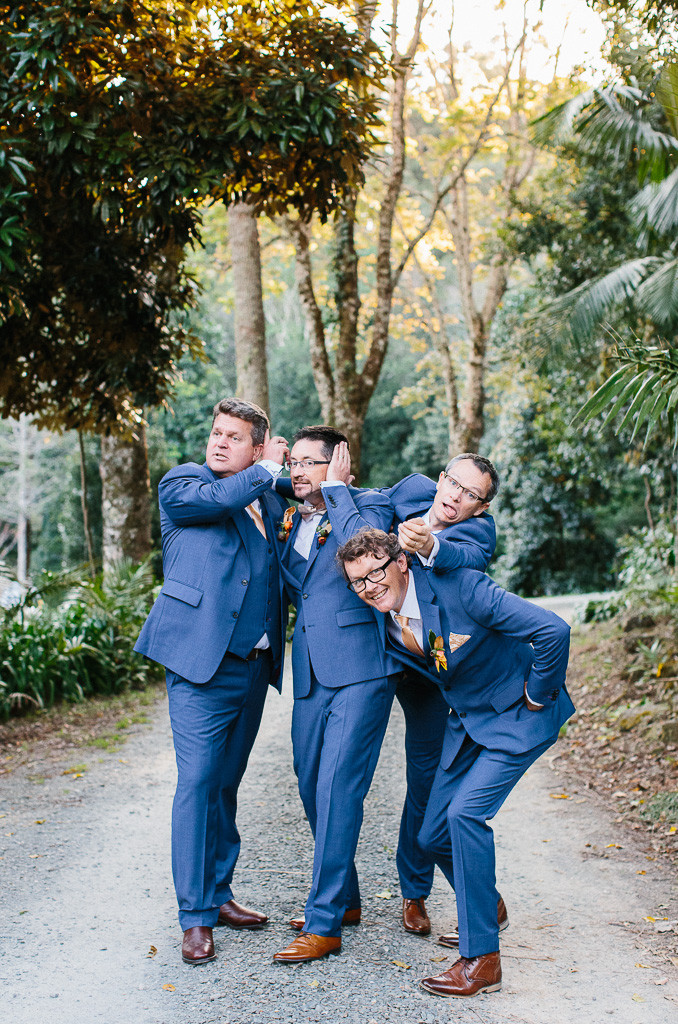 What do you love most about your partner?
"Camille described her first impression of Glenn as though she was meeting a "Steve Irwin" like character and struggled to believe anyone could be that nice. Camille said she loves how kind hearted and helpful Glennis. She is so appreciative of their relationship and admires how passionate Glenn is of his career and family. She says, "he has helped me to be braver than I ever thought I could be".
Glen said that he loves that every day with Camille is an adventure. He admires that their personalities are so complimentary and enjoys seeing Camille live life in the moment. He says, "she makes me feel alive"!"
What's your most important piece of advice for creating and maintaining a strong relationship?
"We support each other through the hard times and make time for fun."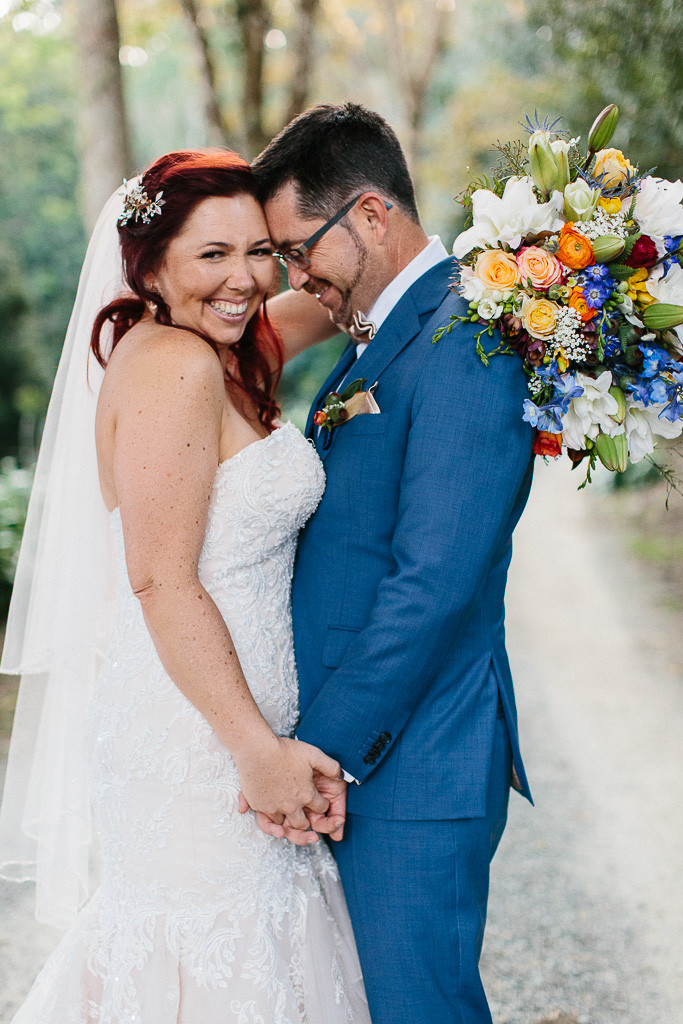 Tell us about your wedding gown and how you chose it:
"I didn't want to try the gown on, and my bridesmaids made me. I then didn't want to ever take it off!"


What sort of style did you envision for your wedding day?
"A colorful festival feel, nice and relaxed but with lots of fun."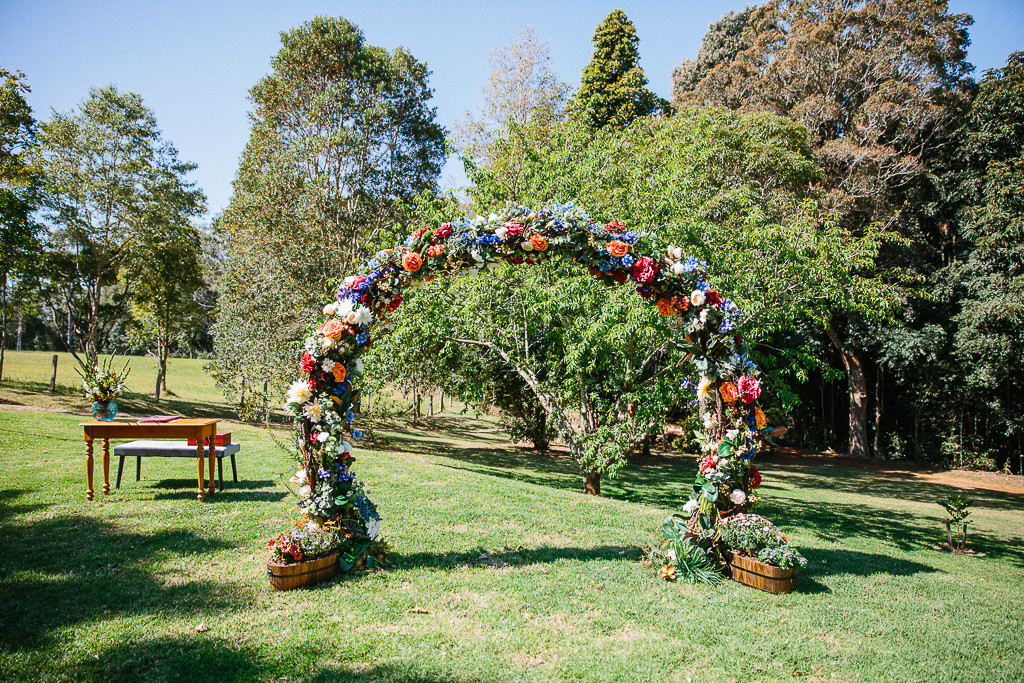 What was your favourite moment from the day?
"Coming back from taking photos, the sun had just gone down and as we were approaching the reception listening to the sounds of our guests laughing and talking. At this moment we were surrounded by fireflies and had an amazing moment together reveling in the magic of our wedding day."
Name your wedding soundtrack!
"Stand by me by Florence and the Machine."

Any DIY elements?
"So many! We poured our own creativity into every detail to produce a colorful, whimsical, festival feel wedding. We didn't do a seated dinner, we took our couches (in fact most of our furniture) as well as some others and used elements we had found or created in the months before. The bride (a former florist did her own bouquet and helped the bridesmaids create their own. The bride made the wedding archway with silk flowers ahead of time."

Where did you go on honeymoon?
"Stanthorpe for 3 days, although we did take a pre-wedding honeymoon to Europe and spend 3 weeks traveling through Barcelona, the South of France and northern Italy."
Any tips that you can give to future brides?
"Don't sweat the small stuff. It's easy to get carried away and decide you really need this or that but on the day all that matters is the love you share with your partner."


Anything else you'd like to add?
"We have so many special memories from our wedding. It was a day filled with emotions and laughter. A truly magical day."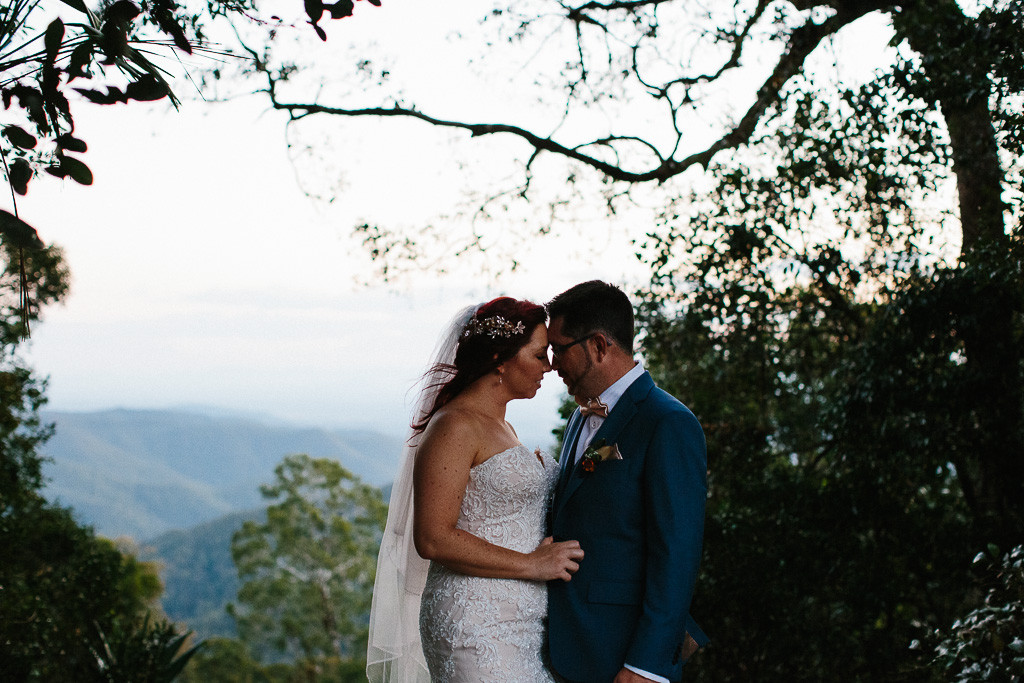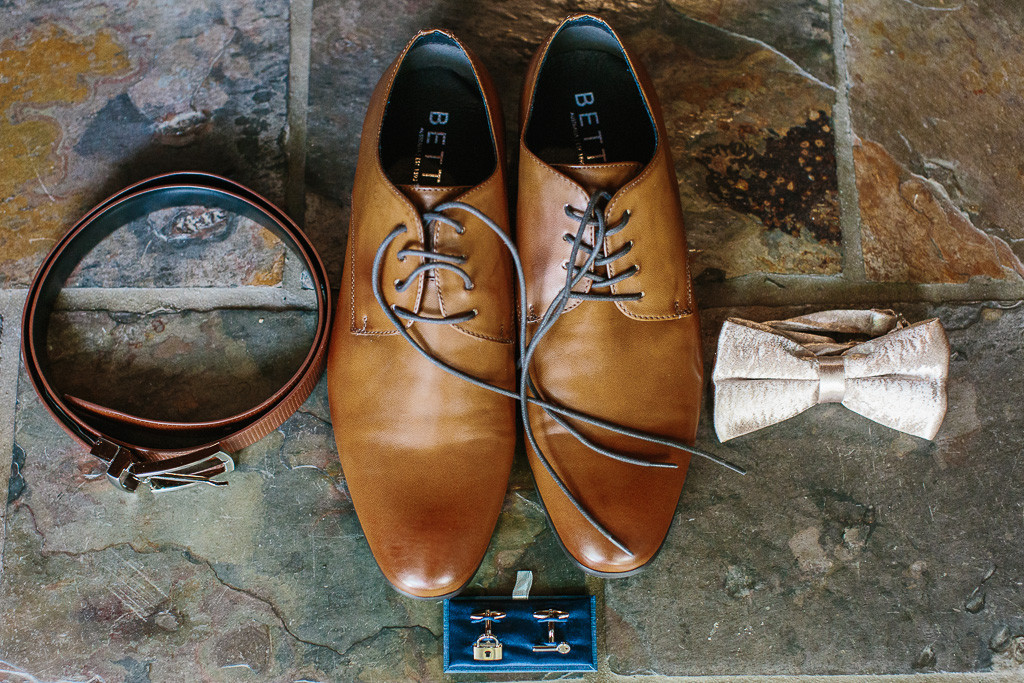 The Team
Wedding Invitations: Giant Invitations http://giantinvitations.com.au
Invitation printing: https://inktankprinting.com
Dress: Casar Elegance Bridal http://casar.com.au/
Makeup: Melissa Coleman – Makeup Artist
Hair: Whisk hair
Shoes: Diana Ferrari https://www.dianaferrari.com.au/
Accessories: Etsy
Bridesmaids Dresses: Sheike with lace applied by Stitch and Sew
Grooms Suit: Page Tailors
Cake: Cakes Actually
Food: Crusta Woodfired Pizza
Flowers: Fresh flower bridal bouquet, groomsmen and groom boutonnieres and silk flower archway by bride – Camille Chadwick. Bridesmaid's bouquets by bridesmaids
Photographer: Kelly Adams http://kellyadamsphotography.com.au/
Ceremony Venue: Mt Glorious Getaways https://mtgloriousgetaways.com.au/
Reception Venue: Mt Glorious Getaways
Entertainment: Spotify and Lawn Games (Giant Jenga, Giant connect four, Finska and Boule')
Celebrant: Krista Webb
Any Other vendors:
Marquee: Montville Yurts
Bar: Tinker Travelling Events
Event Coordination: Maple Weddings and Events