Claire & Neil's Rustic Scottish Wedding at Aswanley
On the 20thof October 2018, Claire and Neil Walker tied the knot in a rustic, Scottish Wedding at the breathtakingly beautiful Aswanley situated in Aberdeenshire, just on the edge of the Scottish Grampians. We sat down with the couple to find out all the details of their love story and just how they made their wedding dreams come true…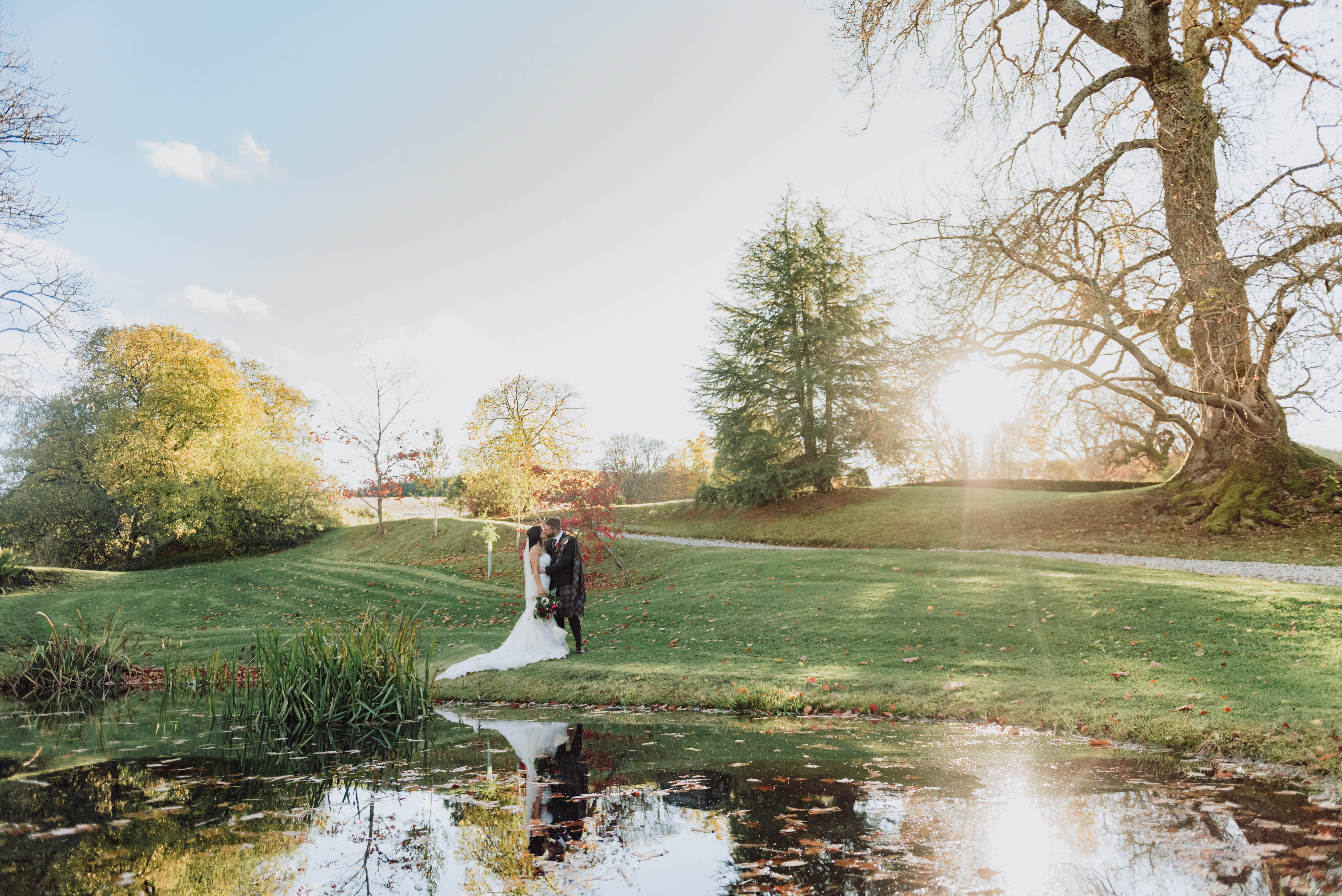 First things first, we want to know a bit about you! How long have you been together, what do you do, do you have any pets etc..? We love this bit!
"We have been together for four and half years, we first met in Aberdeen and then again in Glasgow 6 weeks later. It really felt like fate was bringing us together! Neil works for Scotoil Services, he has worked there for the last five years. I work at Swan Veterinary Practice where I have worked for the last six years and I am currently studying to become a veterinary nurse, I hope to be qualified by the summer. We have four pets together, we have two lovely little dogs Mollie and Buster and two cats, Bob and Doris who are both rescue cats. They all get on so amazingly together and they make the perfect furry family."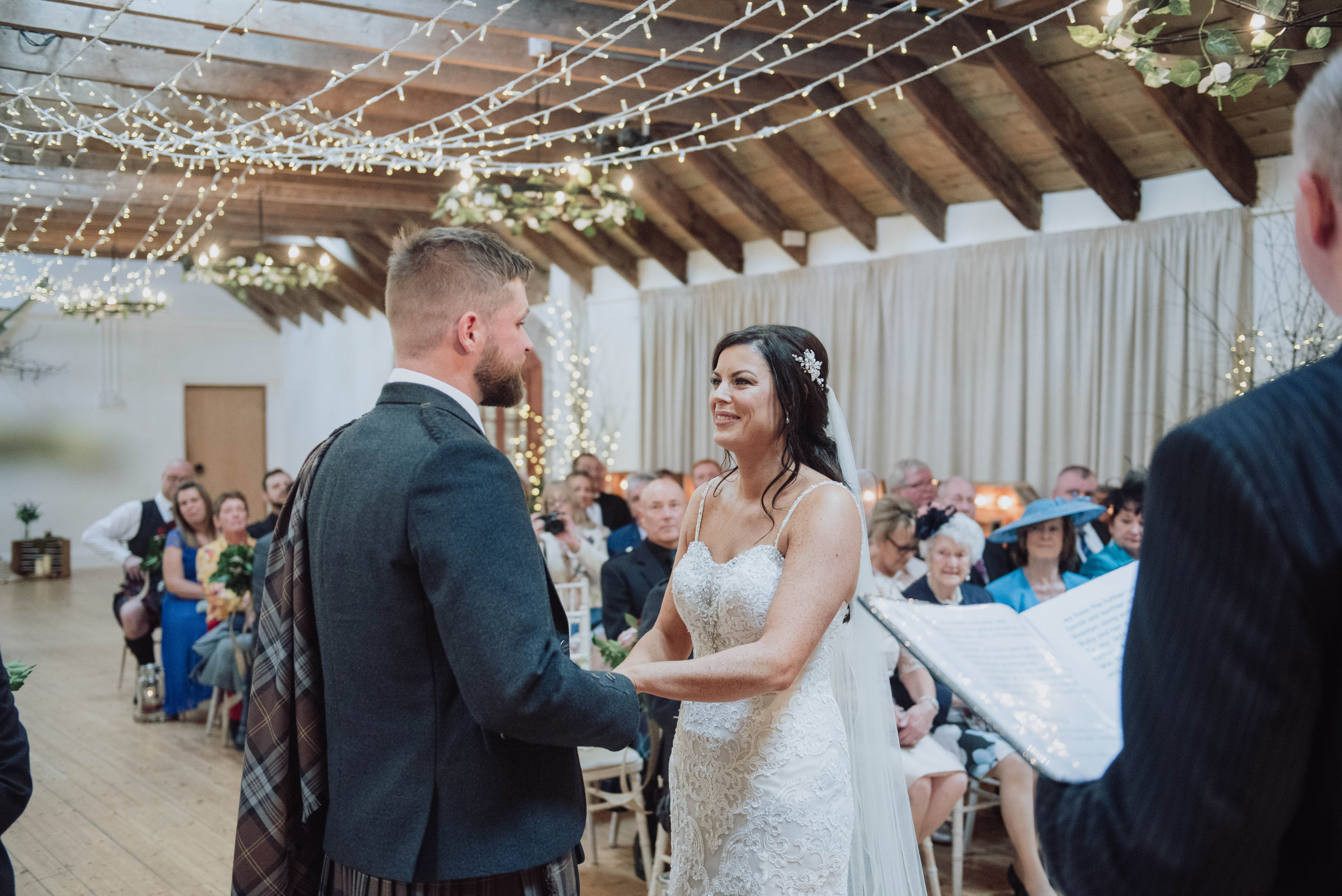 Popping the question - how did it happen!?
"On our annual Christmas trip to Aviemore back in 2016 Neil got down on one knee on Boxing Day and popped the question."
Tell us about your big day – When did you get married, where, and what was the day like?
"We got married on October 20th2018 at Aswanley near Huntly. The day could not have been more perfect! We were very lucky to get the most beautiful autumn day of bright blue skies and sunshine. This gave us the most perfect setting for stunning photographs around Aswanley, capturing the autumn trees and all the scenery the venue has to offer."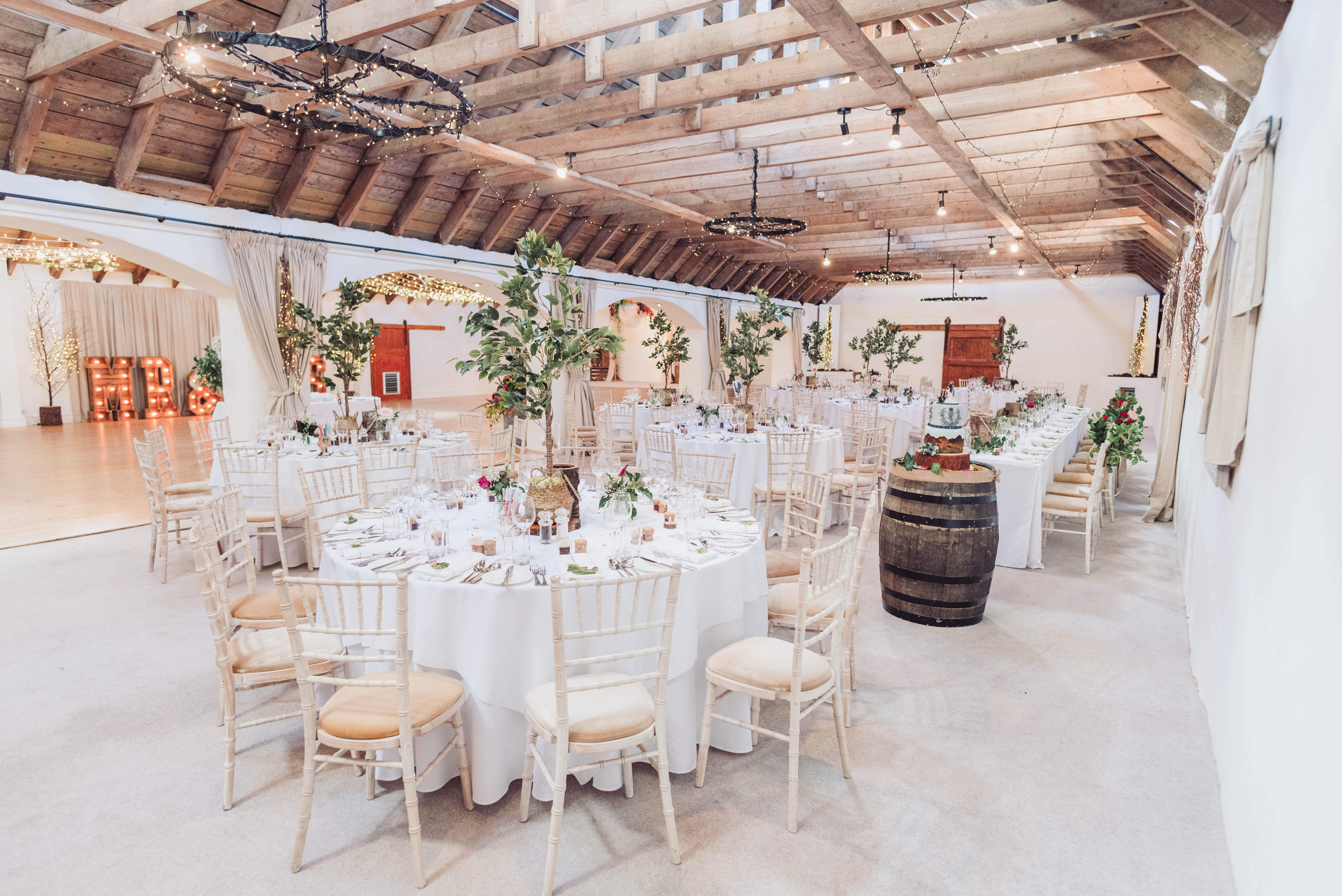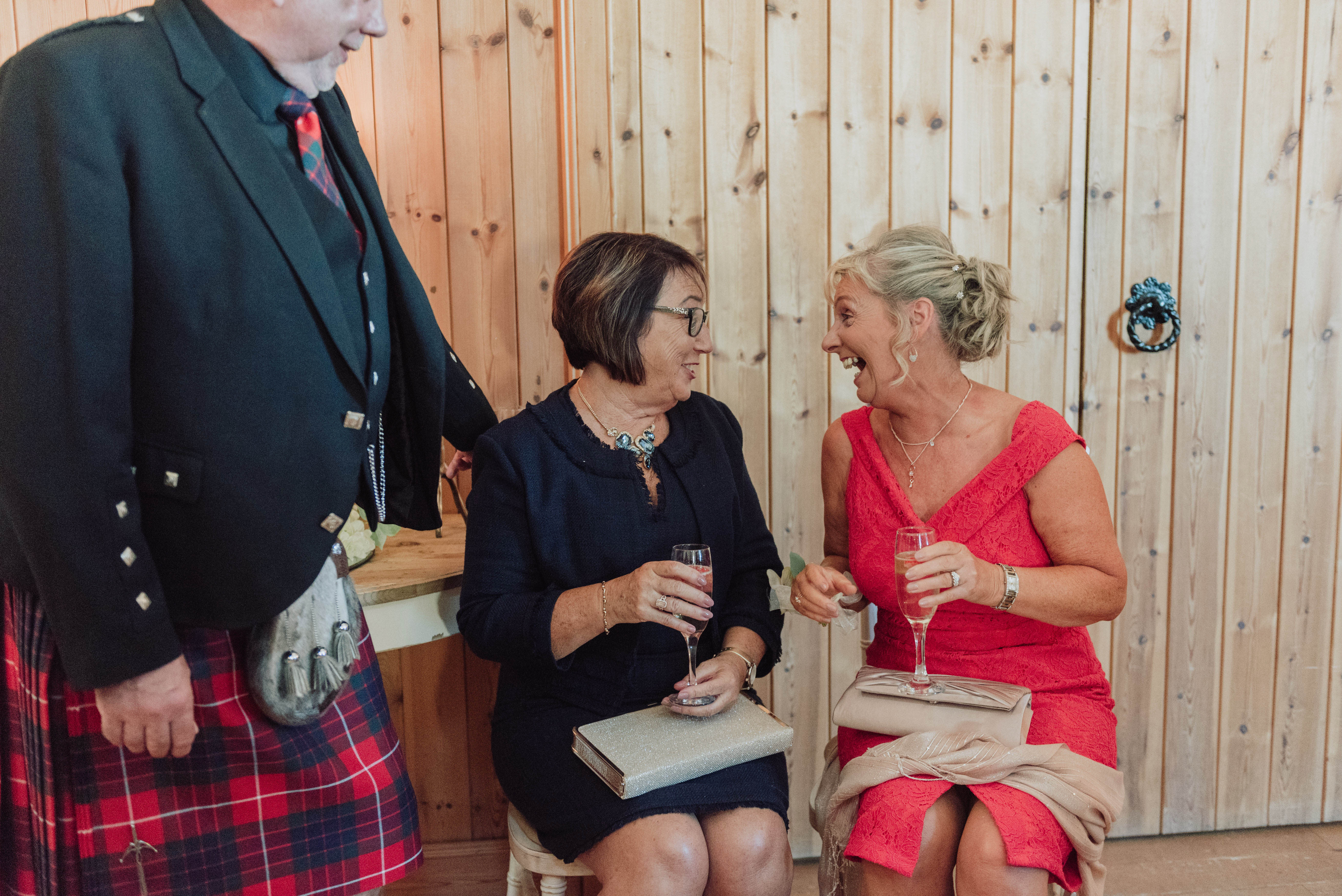 Did you have a specific theme/style? How did you dress the venue?
"I loved the rustic theme and this is always what I envisioned for our wedding day. I spent two years gathering bits and pieces which came together so well when it came to dressing the venue. I wanted to add my own touches and make things personal in places I could. The table names were Scottish wildlife (I found a local artist for these prints) and they looked perfect on our tables, our top table was the Highland coos which I had made at a craft shop. I used haybales and wooden gates for my table plan, I used wine bottles as candle holders with personalised labels, I hung polaroid pictures of our animals (since they couldn't be there), engagement photos and all the crafting stages on the build-up to the big day which included making save the dates, the invitations and our wedding favours(which was homemade jam)."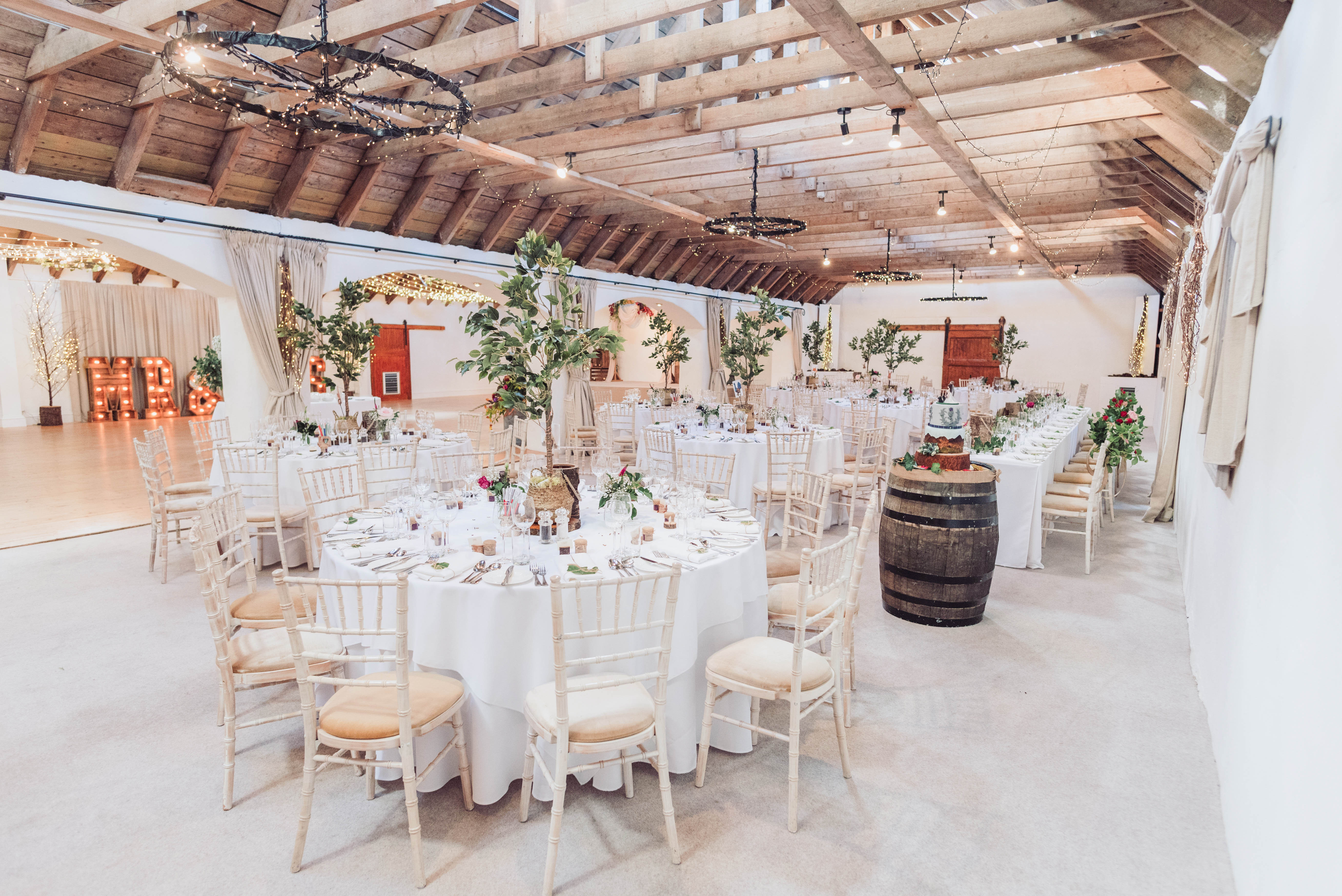 Was it traditional, or did you do things a bit differently?
"We chose to have a Humanist ceremony which we held in the barn, we chose two symbolic acts as we both liked the meaning of how they originated. We chose the hand fasting and the quaich."
What was your favourite moment of the whole day?
"For Neil – My favourite part of the day was when I got to see Claire walking down the aisle towards me, I was blown away with how beautiful Claire looked and I could not wait to marry her.
For Claire – I would have to say the first dance was one of my favourite parts of the day. It really felt like we were the only two in the room and I felt so happy finally having our real first dance."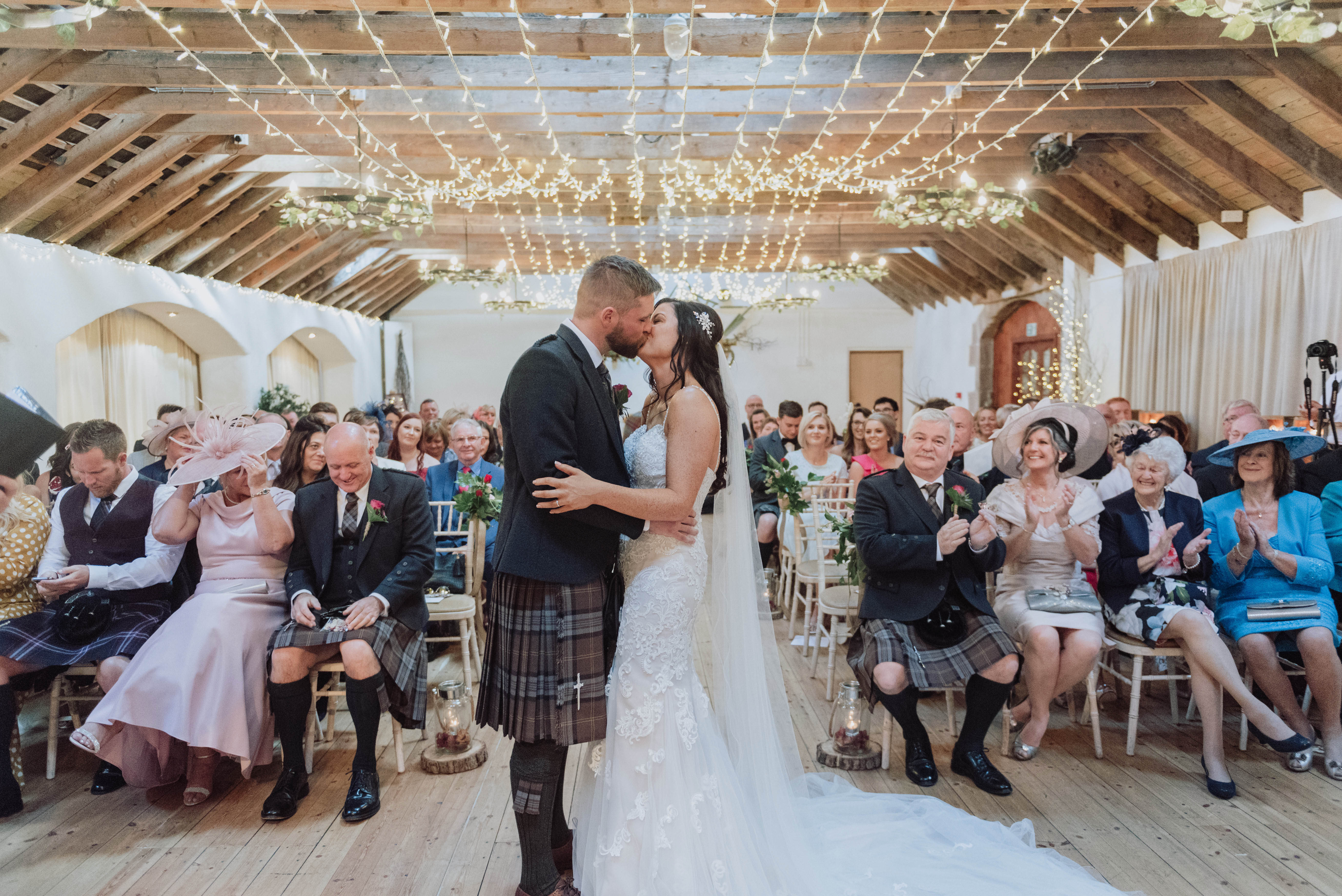 Why did you choose your venue, and what was important to you when making the decision?
"I always wanted a barn theme and as soon as we seen Aswanley we knew it was perfect. From the breath-taking drive up to Aswanley through the wall of trees to the beautiful grounds it had everything and more we could of wished for."
The dress - where did you find it, and what was it like? Who did you take with you dress shopping and how did you find the whole experience? We are dress obsessed!
"After have a disaster experience with the first dress I had made I was left with little time to find one for the day. However, after visiting a lovely little shop in Edinburgh I found the perfect dress. It was vintage with a modern twist, with lace detail, beading and a beautiful train. I chose to wear a veil with this dress which originally I wasn't going to be. I loved that this dress was a little different being slightly blush in colour. I also had detailed straps made to wear during the day, for night I removed the straps and added a beaded and jewelled belt. I loved that my dress had a day and a night look.
I didn't visit too many bridal shops, one trip I particularly enjoyed was with my mum, grandma and one of my bridesmaids. I tried on lots of styles and it was fun getting everyone's opinion. I think you definitely need to try on a variety of styles as its very true you do end up choosing something you never thought you would. My perfect dress was everything I thought I didn't want."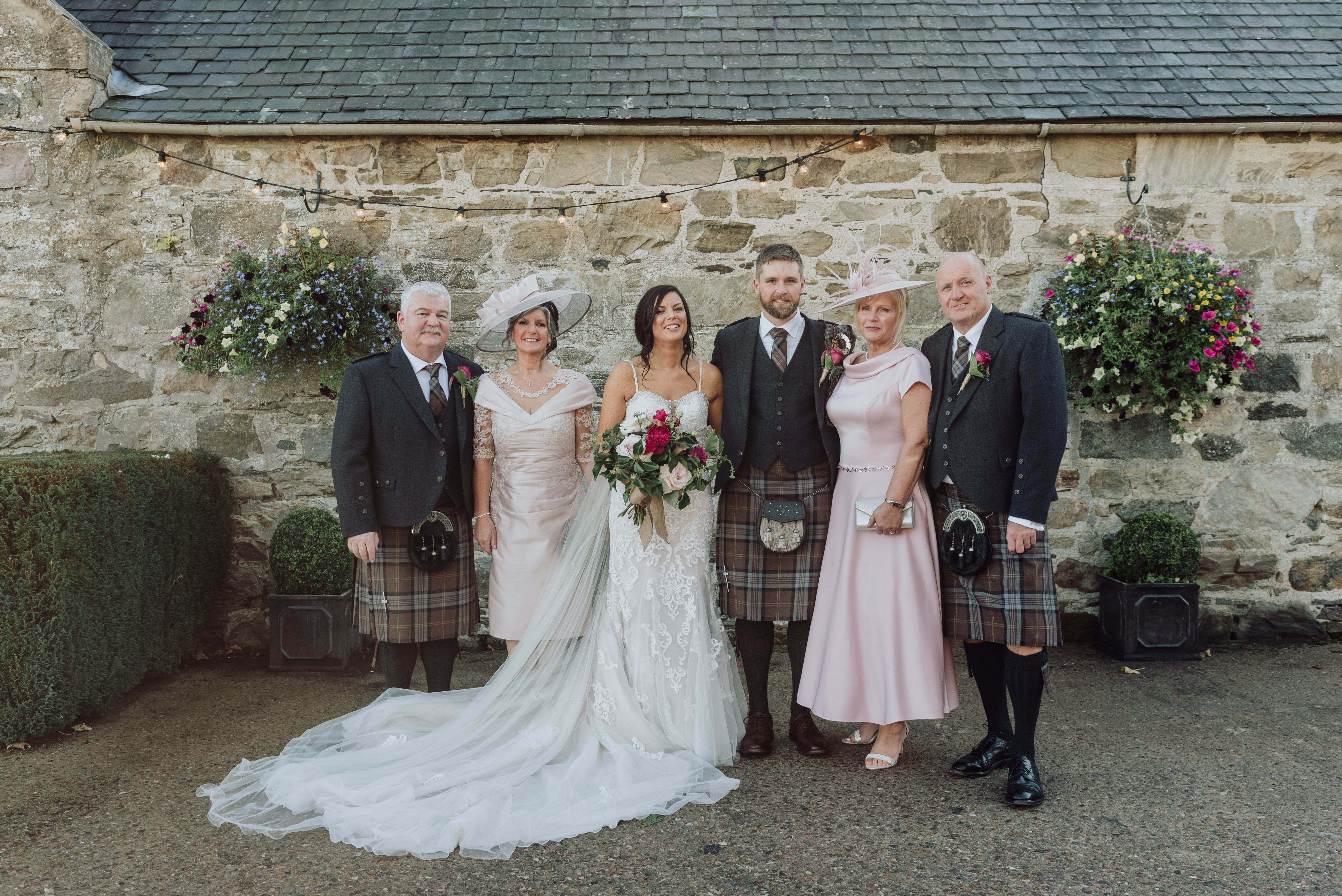 When planning your wedding, did you have any help or did you do it mostly yourselves? What help did you have from the venue? What were the most important aspects for you (eg. the photographer, the food, the decor...)?
"I did most of the planning myself. It is something I enjoyed doing and I took it in my stride. Lauren and Sarah were always available if needed, I contacted them several times through email with queries on the build-up to the day and they were always very helpful.
The décor and how the venue looked was very important to me, I spent two years gathering potential wedding props and ideas but I was never going to know until the actual week of the wedding where things were going to go and how it was going to look.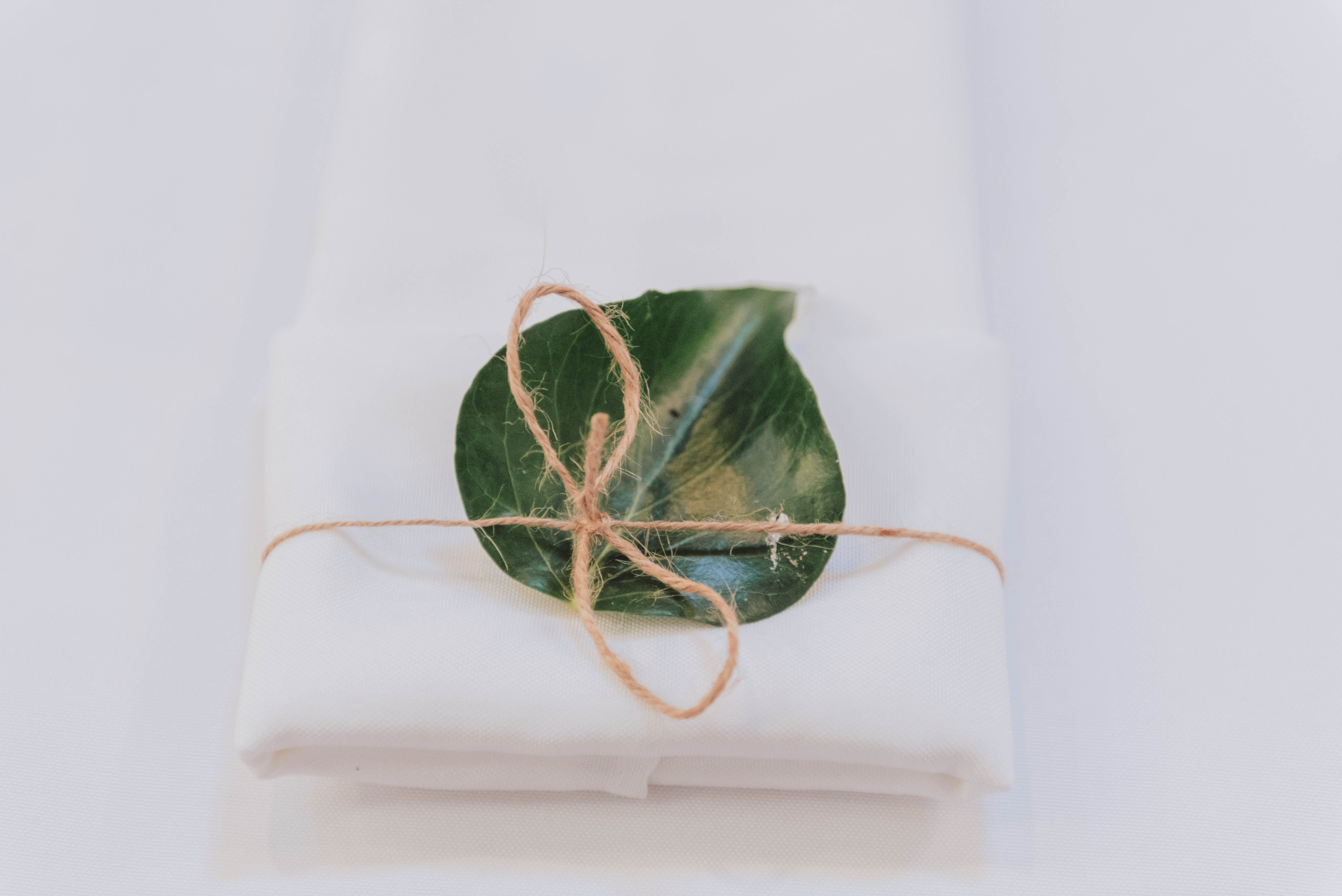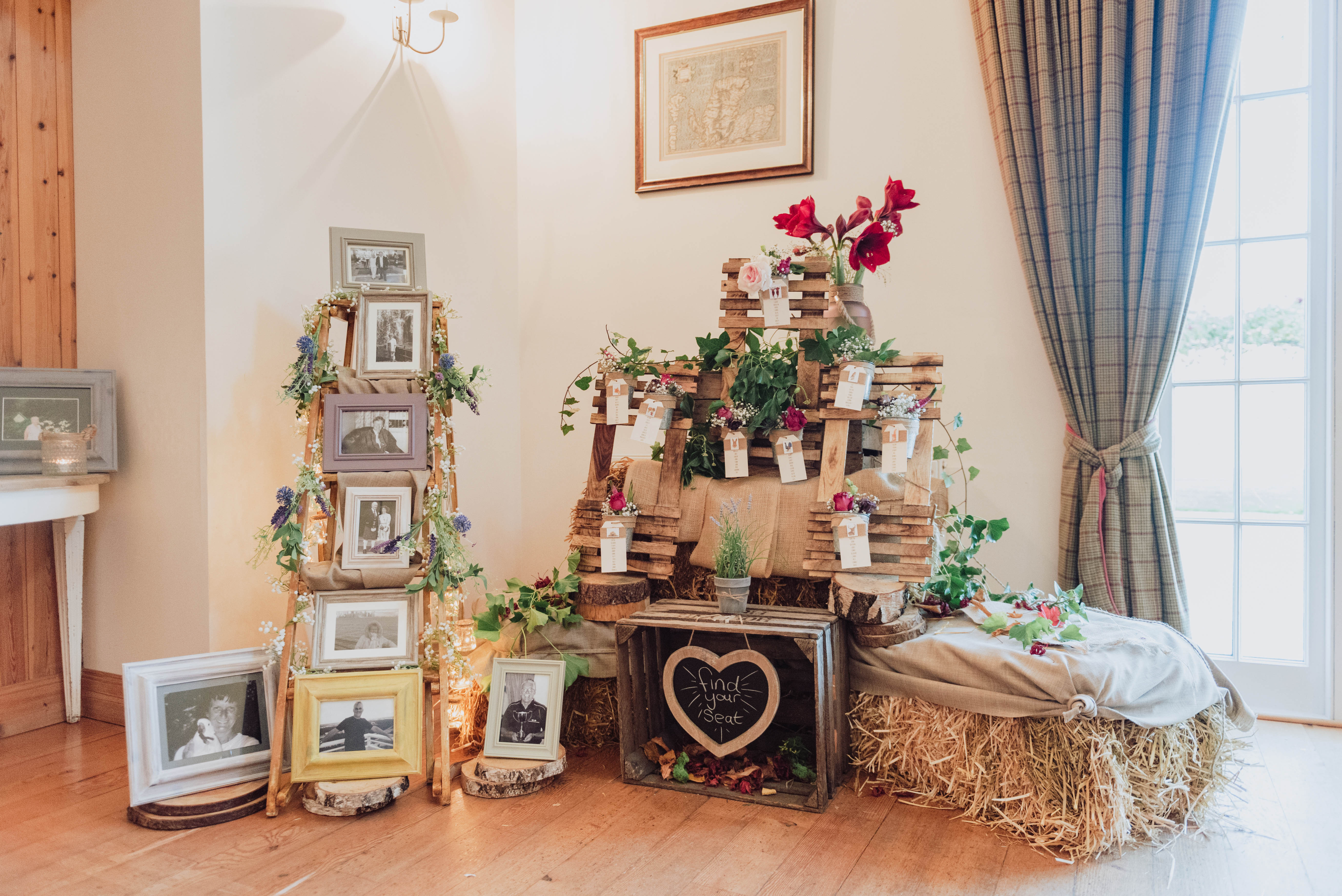 If you could give any piece of advice to current brides-to-be (about planning their weddings or the Big Day itself), what would it be?
"I would say just to try and relax and enjoy the whole experience, planning can be fun if you don't allow it to take over everything and become stressed by the build-up to the day."
Vendors
Photographer – Donna Murray
Videographer – Jodie Anne Media
Venue - Aswanley
Florist – Val Morrison
Stationery – Papeterie Crafts
Catering – Val Morrison
Cake – Carol Walker (Mother of the groom) Artlocke Designs cake topper
Music – Paul Black (Reception) Big Papas for evening
Decor & Styling – Rustic/woodland theme
Dress – Stella York - La Novia
Accessories – Ivory and Co
Hair & Makeup – Simone Young
Bridesmaid dresses – Chichi
Groomswear – Millsom and Main
Other – Artwork for tables - Vera Mckendrick