Aswanley
---
Aberdeenshire
The Basics
Exclusive use
Ceremony license
Licensed bar
Can we bring our own wine
Are pets allowed
---
Style of venue:
Modern, Traditional, Rustic, Eco, Casual, Formal
What type of venue are you?
Country House, Historic, Barn, Outdoor Space
What kind of ceremony can we have?
Indoor civil ceremony, Outdoor civil ceremony, Nearby church
Ceremony capacity:
300
Dining capacity:
300
Catering:
Flexible
Corkage:
£5 per bottle- only for wines not on our Wine List
Do you have a late license?
Bar shuts at 12.30/Venue closes 1am
Do you have accommodation?
Yes: 12 people over 3 cottages
What forms of payment do you accept?
Cheque, Cash, Credit Card, Bank Transfer, PayPal, Other
About
REMOTE VIEWINGS NOW AVAILABLE A secluded fortified house, magical gardens and spacious Victorian barn in Aberdeenshire, on the edge of the Highlands. We offer the flexibility and space to create a truly individual wedding day.
We have created an unusual wedding venue suitable for both sumptuous wedding receptions and intimate family gatherings. We can look after small wedding parties or up to 300 guests for a wedding ceremony, reception, dining and dancing. 

Aswanley is spacious, adaptable and yours for the day. The barn boasts all the features of a country house wedding venue but with the scale and flexibility that many venues cannot offer. The barn has a series of interconnecting rooms with its fireplace room at the centre. Your ceremony can be held indoors or outdoors– in the garden, under the 16th century stone arch or next to the baronial fireplace.

Aswanley can be styled as much or as little as you want. Hire includes everything you need, from chairs & tables to a well equipped catering kitchen, including cutlery, crockery and glassware.
In house wedding co-ordinator: We have an outstanding in-house wedding coordinator & a first rate team with 10 yrs experience.
Find Us
Inspiration by Aswanley
Reviews

17
Leave feedback

Juliet Whittall
Our wedding at Aswanley was perfect! The venue is so beautiful and with lots of space, a huge dancefloor which is brilliant for a good ceilidh, a blank canvas so you can decorate as you want and the most helpful, accommodating staff who go out of their way for you it really is amazing. We had so many comments from our guests about how great it was and can't recommend it enough to anyone!

Ann Solveig Hortemo
We had a lovely wedding here! All family from Norway absolutely loved it. It truly was the best day of my life. And the beauty of Aswanley made it so!!

Jasmine Leigh Donaldson
As soon as we went for a viewing we knew that this was the place we wanted to have our big day in. Absolutely stunning venue and surroundings. We cannot thank all of the staff enough especially Lauren (wedding co-ordinator) and Val Morrison (catering and flowers) who went above and beyond to ensure our day was brilliant. We had the most perfect day!

Mr & Mrs Miller
The most perfect venue. It feels like you are transported to a truly magical place. You can create your own vision very easily. Lauren and Sarah are fantastic event planners. Thank you both for helping us celebrate our daughters wedding

Megan Tewnion-Brown
We were married at Aswanley in May 2019. From the first second we went to visit the venue and met with Lauren we knew it would be for us. She's so good at her job and answered all our questions without hesitating. She's a total asset to the gorgeous venue. There was plenty space for our ceilidh and we loved the quiet corner of sofas for our elderly family. The bar is very reasonably priced (most of our guests commented on that!) and the grounds are gorgeous and well kept. We also used all 3 of the cottages 'on site' and they were all gorgeous. We'll cherish our memories of Aswanley forever!

Kathryn Moir
When we attended a wedding here 2 years ago, we knew straight away that this was where we wanted to get married. The location and scenery is just simply stunning with amazing views all round. The inside of the venue is equally as stunning! In the lead up to the wedding Lauren was absolutely fantastic and always managed to answer my many many questions. On the day before we were able to get into the venue early to set up, and Sarah was on hand to help us with anything we needed. Sarah was brilliant and on the wedding day she ensured that everything run smoothly. The bar staff were also amazing at getting everyone served and many of our guests commented on the very reasonably priced beverages. I don't have a single bad word to say about this venue. It's perfect and we had the best and most magical day

Laura Campbell
My daughter got married here. It was everything we could have asked for. Just wonderful'

Lisa Slesser
We knew as soon as we entered Aswanley it would be our wedding venue. It's such an beautiful, rustic and unique venue where you can decorate it as you wish. Lauren is an amazing wedding coordinator and helped us plan our day from start to finish. She had answers to all our queries. We cannot recommend Aswanley venue and their team highly enough. Our whole day went as planned and we couldn't imagine getting married anywhere else. We had the best day!

Mr and Mrs McIntosh
It was even better than we ever imagined it to be. The staff were fantastic on the day and during the lead up. Always on hand to answer questions or give advise. They were so helpful and kind and we cannot thank them enough for everything. Lauren and Sarah are not only amazing at their jobs but they're genuinely 2 of the nicest people you'll ever meet. So much so that I plan on keeping in touch with them. It's a beautiful venue that can be made your own and the staff there are a dream to work with. Can't thank you all enough or everything.You rock! BEST DAY EVER!

Lynn Allen
A memorable wedding venue. Beautiful buildings in tranquil, scenic surroundings

Chris & Julie
The entire team at Aswanley were amazing in helping us with a virtual tour and shifting to digital communication at short notice. The impact of the corona virus has been huge and our original intention of visiting the venue before making a decision was cancelled as a result of not being able to travel. To limit any impact to our planning the team quickly set up an online personal tour which was fantastic. We were able to walk through the venue asking questions and get a great feel for the space with Sophie and Pam who were so lovely. Our e-mails have been answered quickly and video conference calls were set up when needed with no fuss. Overall we have had a great experience and we cannot wait to plan the rest of our wedding at Aswanley.

Rebecca & Tarik
We chose our venue as it most suited us as a couple. We were looking for a Scottish wedding venue that really showed the beauty of Scotland and Aswanley delivered that for us with the rolling green hills, stream, old forest and a hillside house with a barn. It was very relaxed but made enough of a statement for our wedding. The staff were also amazing. Lauren and Sarah could not do enough to make sure our day was special and ran it without any hiccups

Chris & Lottie
We had the dream day at Aswanley.

Rhona & James
Thank you, we had an absolutely fantastic time, thanks to you both for your help with everything. We simply could not have had a better day.

Vicki & Christopher
Both chrissy and I can't thank you enough for all that you guys did this weekend! Everything ran so smoothly, it was truly a special day!

Tess & Niall
We had the most amazing day! Thank you so much for all your help. And please say a huge thanks to Lucy from us, she was brilliant

Anna & Matt
Firstly, we just wanted to say another huge thank you for your incredible support and efforts for our wedding day on Saturday. We honestly don't know how you did it but it just ran perfectly and looked just how we imagined. Thank you so very much. Once again, a huge thank you to you and your team, Pam, and everyone, for all their amazing efforts. We have nothing to fault at all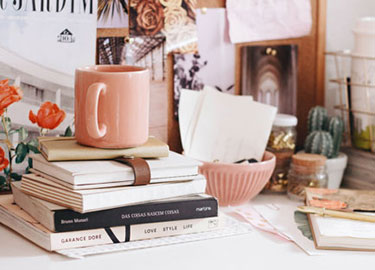 Your free account will also enable you to:

Easily manage and securely book your suppliers

Stay on top of wedding planning with our intuitive checklist

Keep an eye on spend with our budget tracker

Create and track your wedding guestlist

Plan your wedding on the go with our mobile app, downloadable via the App Store or Google Play
Thanks for your enquiry! You'll hear back shortly.
Couples interested in Aswanley also sent enquiries to the suppliers below too. You can simply send the same enquiry to them in one click.
Ballogie House Estate
17

The beautifully serene and secluded location of Ballogie House makes i...
Raemoir House
17

Raemoir House is an exclusive use wedding venue in Deeside, situated i...
Fasque Castle
17

Fasque Castle is a historically beautiful country house wedding venue...
Ballogie House Estate
17

The beautifully serene and secluded location of Ballogie House makes i...
Raemoir House
17

Raemoir House is an exclusive use wedding venue in Deeside, situated i...
Fasque Castle
17

Fasque Castle is a historically beautiful country house wedding venue...
Are you sure?
If you don't ask, you'll never know...
Continue to chat
Leave
Is this supplier not for you?
Explore other suppliers.
Sign up to our free planning tools today to save suppliers