Charlotte & Brian's Magical Wedding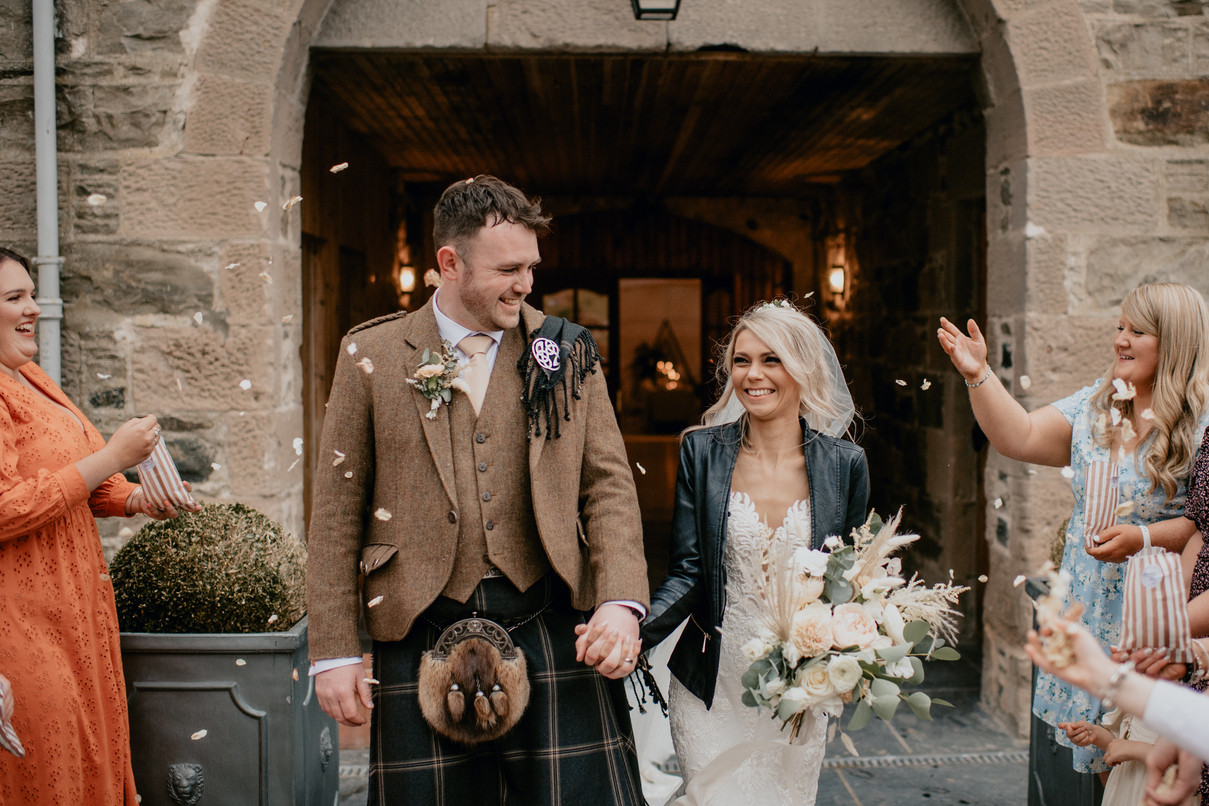 Many couples have had a difficult time with their wedding planning over the last 18 months but the vast majority have still managed to arrange the most incredible weddings. Charlotte & Brian's was no exception. Having originally planned to marry in Cyprus, the pandemic blocked those plans and they ended up getting married closer to home at beautiful Aswanley. Follow their story and photos by Christie Johnston below: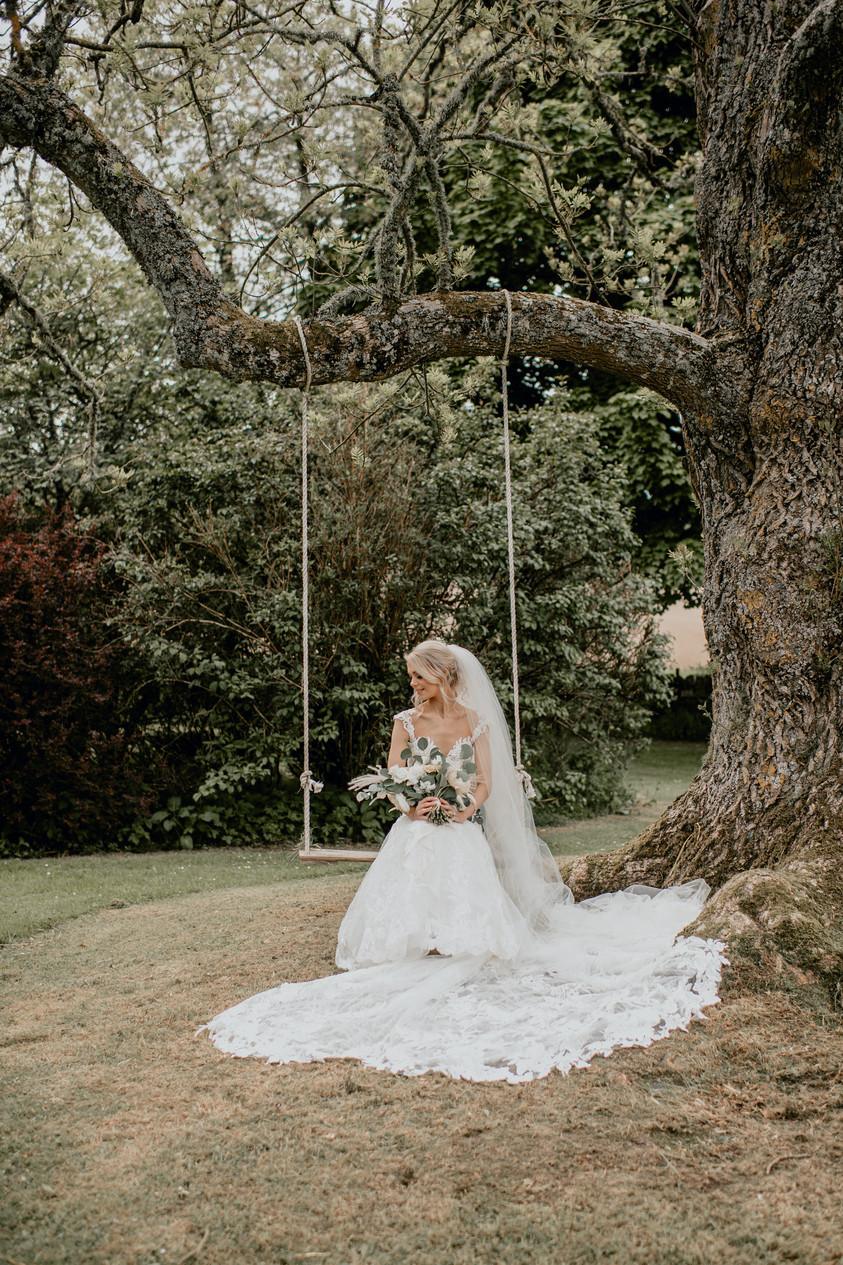 1. First things first, we want to know a bit about you! How long have you been together, what do you do, do you have any pets etc..?
Brian and I have been together 6 years and met in 2015. We crossed paths whilst working for two different companies in the same building. Shortly after our relationship began we found out we were expecting a baby and we welcomed our first son Cohen in 2016. We settled into family life very quickly and we enjoyed all the adventures that parenthood had to offer. We then welcomed our second son Camden in November 2020 adding to our little family. We love travelling and seeing what the world has to offer and can't wait to get back exploring when travel restrictions have eased.
2. Popping the question - how did it happen!?
I am a Disney fanatic and love all things Disney. We planned a big family holiday to Florida for Cohen's first Disney trip. We had a great day lined up at The Magic Kingdom starting with a character breakfast with Winnie The Pooh and Friends, followed by some rides and the show in front of the castle. We had a fastpass to meet Mickey Mouse in the Town Hall and as we were walking there we witnessed a proposal. I thought it was so magical but the rest of the family didn't take any notice at all; little did I know what was about to happen! When it was our turn to interact with Mickey Mouse, we had the usual photo opportunity and just as we were about to leave Brian told Mickey he had one more question and he popped down on one knee! The Disney cast members gave us an extra ten minutes with Mickey – it really was the most special time. I couldn't see the fireworks for tears!
3. Tell us about your big day - when did you get married, where, and what was the day like? Did you have a specific theme/style? Was it traditional, or did you do things a bit differently?
Our day was the most magical day we have ever had. We could not have asked for any better. The day was warm and slightly overcast – this gave us perfect light for our photos and allowed us to spend the majority of the day enjoying the outside scenery. We had an outdoor ceremony in the garden which was decorated with an apex arch and the dreamiest floristry. Our décor theme was on the rustic boho side with a touch of rock 'n' roll. We had a neon sign made in our married name which was a big hit as a backdrop for our guests to take photos under. Our stationery had a subtle Disney theme with the look of ripped pages from storybooks and our table numbers were the hometowns from our favourite Disney Movies.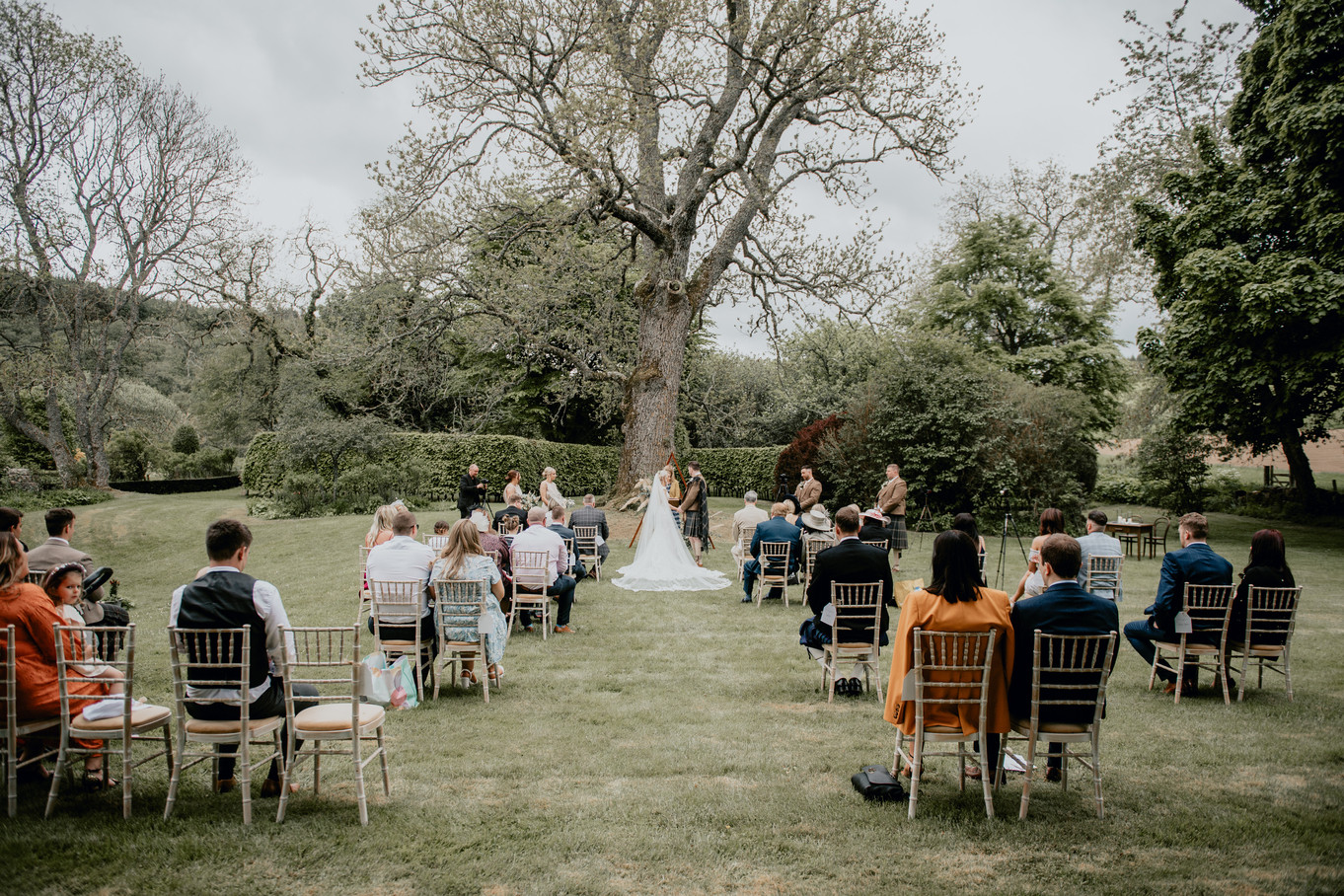 4. What was your favourite/most memorable moment of the whole day?
We really enjoyed being surrounded by all our close friends. It had been so long since everyone had been together because of the pandemic. All of Brian's friends managed to travel up from Glasgow for the wedding, so the best part was being able to spend the day with everyone that we loved. The whole day was great from being pampered in the morning, to getting into my dress with the girls to indulging in Val's delicious food!
5. Why did you choose your venue, and what was important to you when making the decision?
We originally planned to be married in a tavern in Cyprus however due to the Covid travel restrictions this was not going to be possible, so we started to look for somewhere closer to home. We wanted a venue that was unique and picturesque. When we found Aswanley we fell in love with its charm and beautiful surroundings. At this stage, we were planning a winter wedding so we were drawn to the cosiness the fireplace room provided, rather than the scope of the outdoor spaces. However, when we switched to a June wedding and had the option of an outdoor ceremony we definitely wanted to make the most of the breathtaking gardens! The colours and rustic touch was exactly what we had in mind.
6. The dress - where did you find it, and what was it like? Who did you take with you dress shopping and how did you find the whole experience?
My dress was from Eleganza Sposa and was designed by Martina Liana. It was the dress of my dreams. I found it hard to find a style that suited my height and body. When I tried on the boutique dresses I quickly knew I needed a statement train and an amazing back. The dress had such intricate detail and the train was scalloped shaped with 3D florals. We lengthened my overall look with a double tier cathedral veil that had lace detail around the edge that complimented the dress perfectly. The neckline gave the illusion of a sweetheart plunge shape and was the perfect mix of elegant and sass.
7. When planning your wedding, did you have any help or did you do it mostly yourselves? What were the most important aspects for you (eg. the photographer, the food, the decor...)?
We did most of the planning ourselves. We found the whole process straight forward. Most suppliers were available on our chosen date and were so accommodating throughout all the date changes. One of the most important things for us was the photographs. We knew this would be the one thing we would have left of the day. We loved Christie's style and the warmth her photos imbued. She was so easy to get on with and captured our moments perfectly. Looking at our gallery there isn't one photo where we aren't laughing or smiling.
8. If you could give any piece of advice to current brides-to-be (about planning their weddings or the Big Day itself), what would it be?
Enjoy it and don't stress. The pandemic taught us that it is not about having the most extravagant day but celebrating the love you share with someone. Don't let the idea of a small wedding you put you off. Having an intimate wedding was one of the best decisions we made. We really enjoyed just being in the company of our closest friends. The preparations and day passes so quickly so enjoy every moment - we wish we could do it all over again!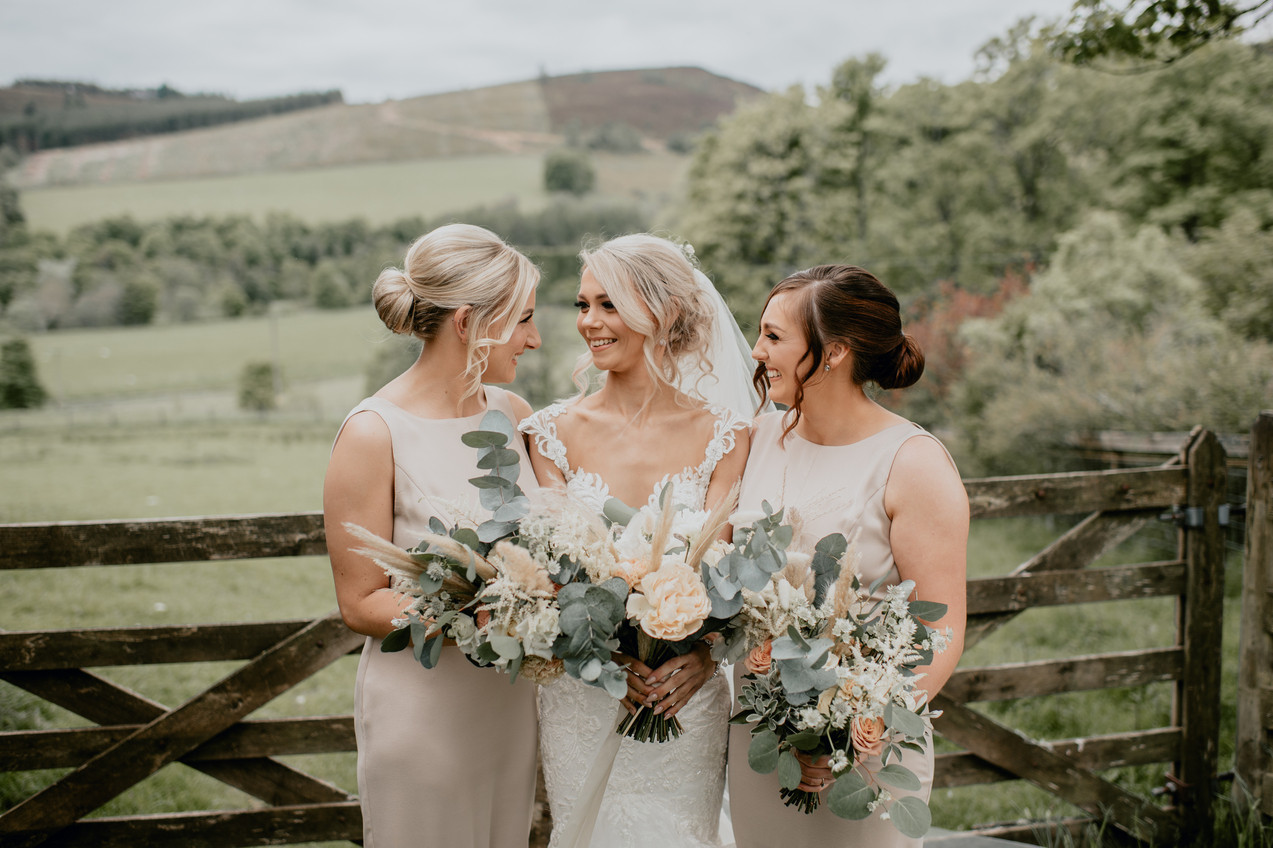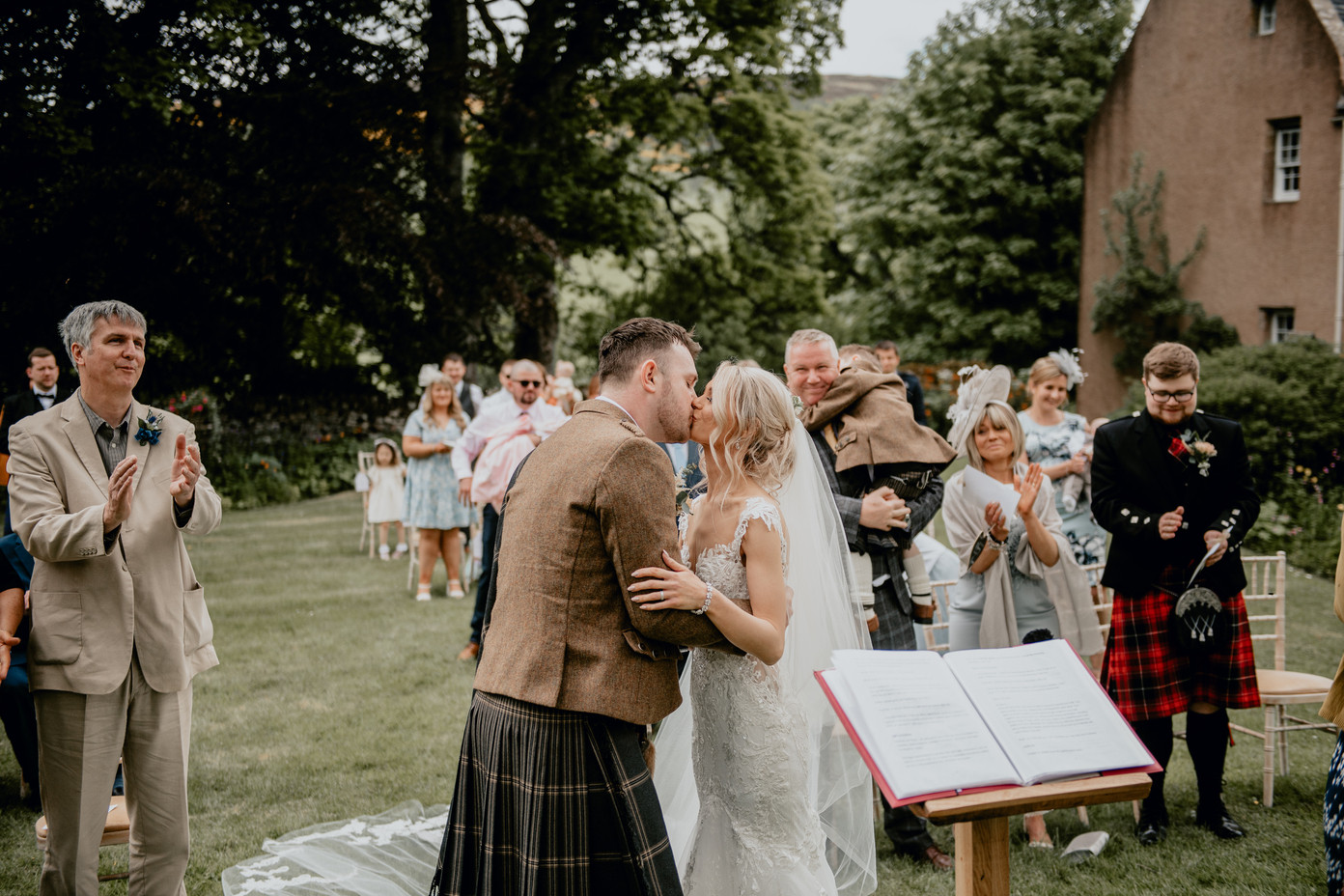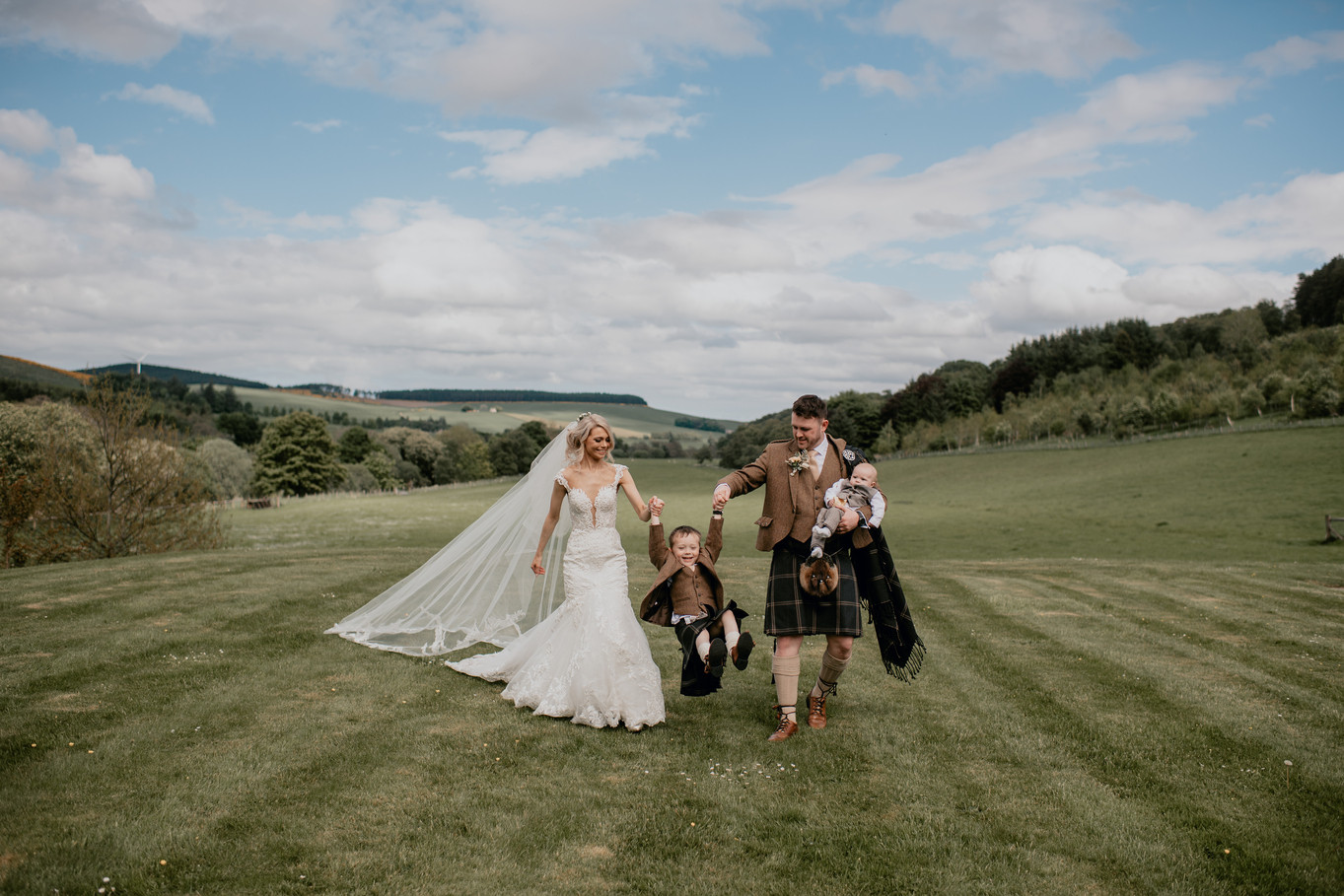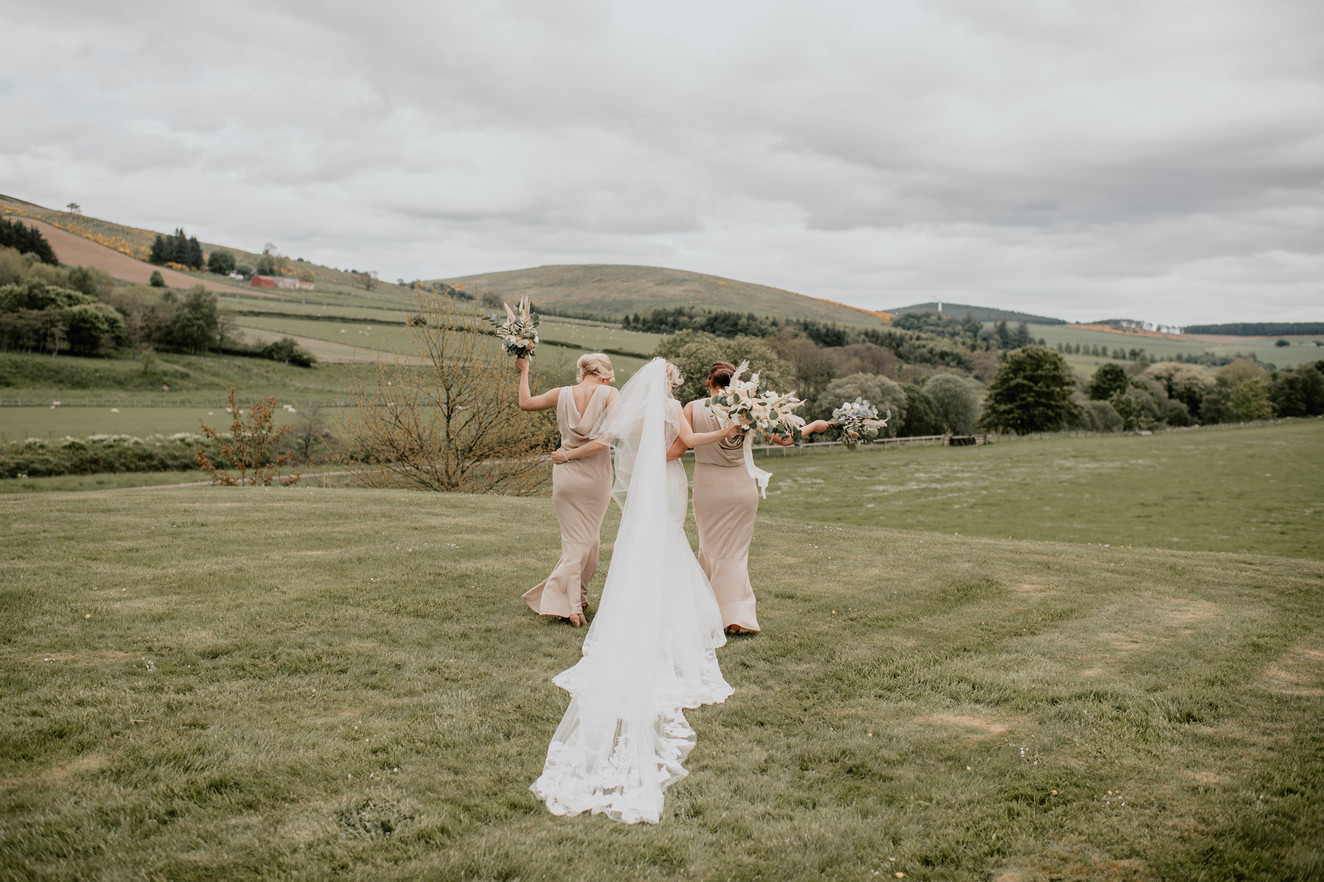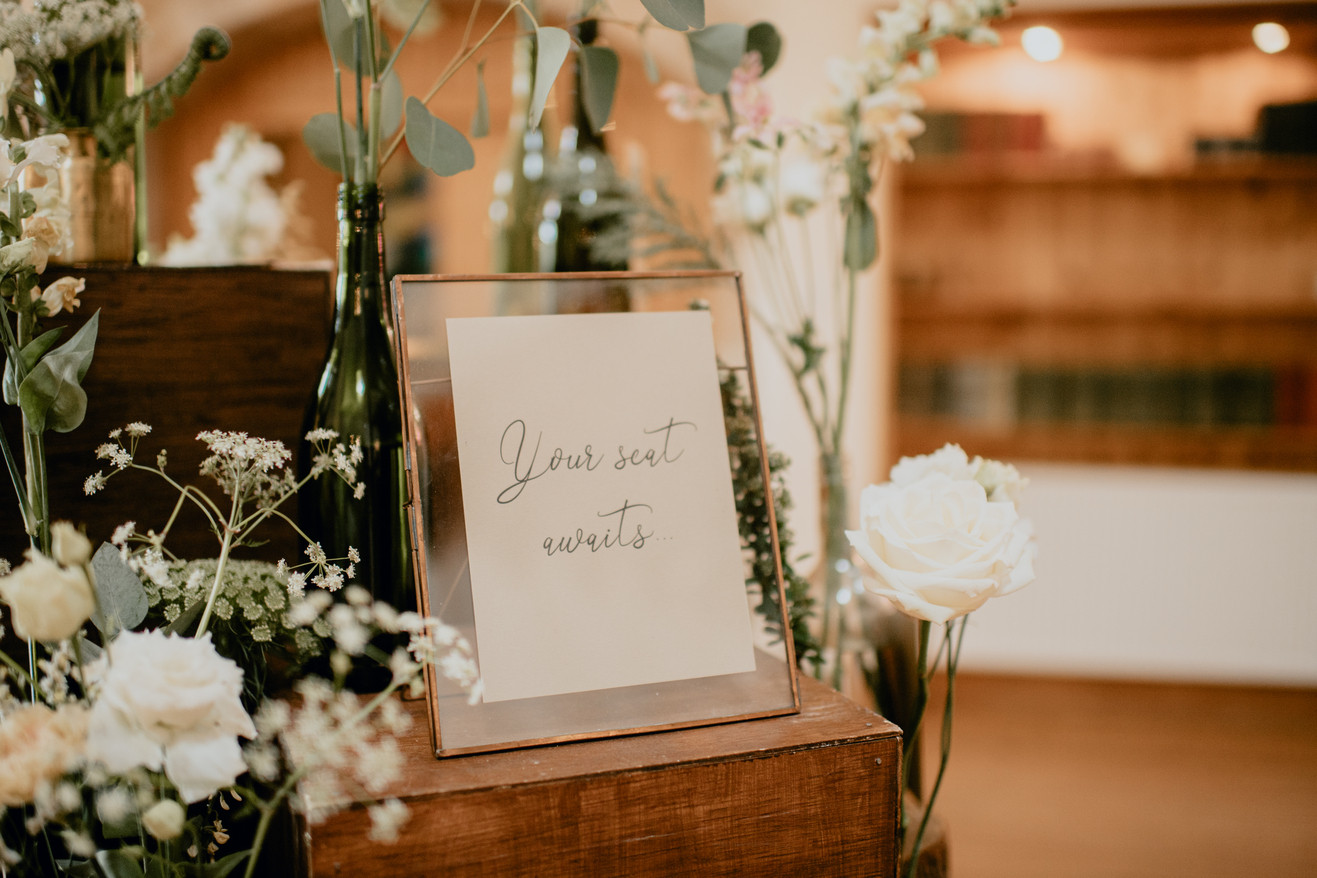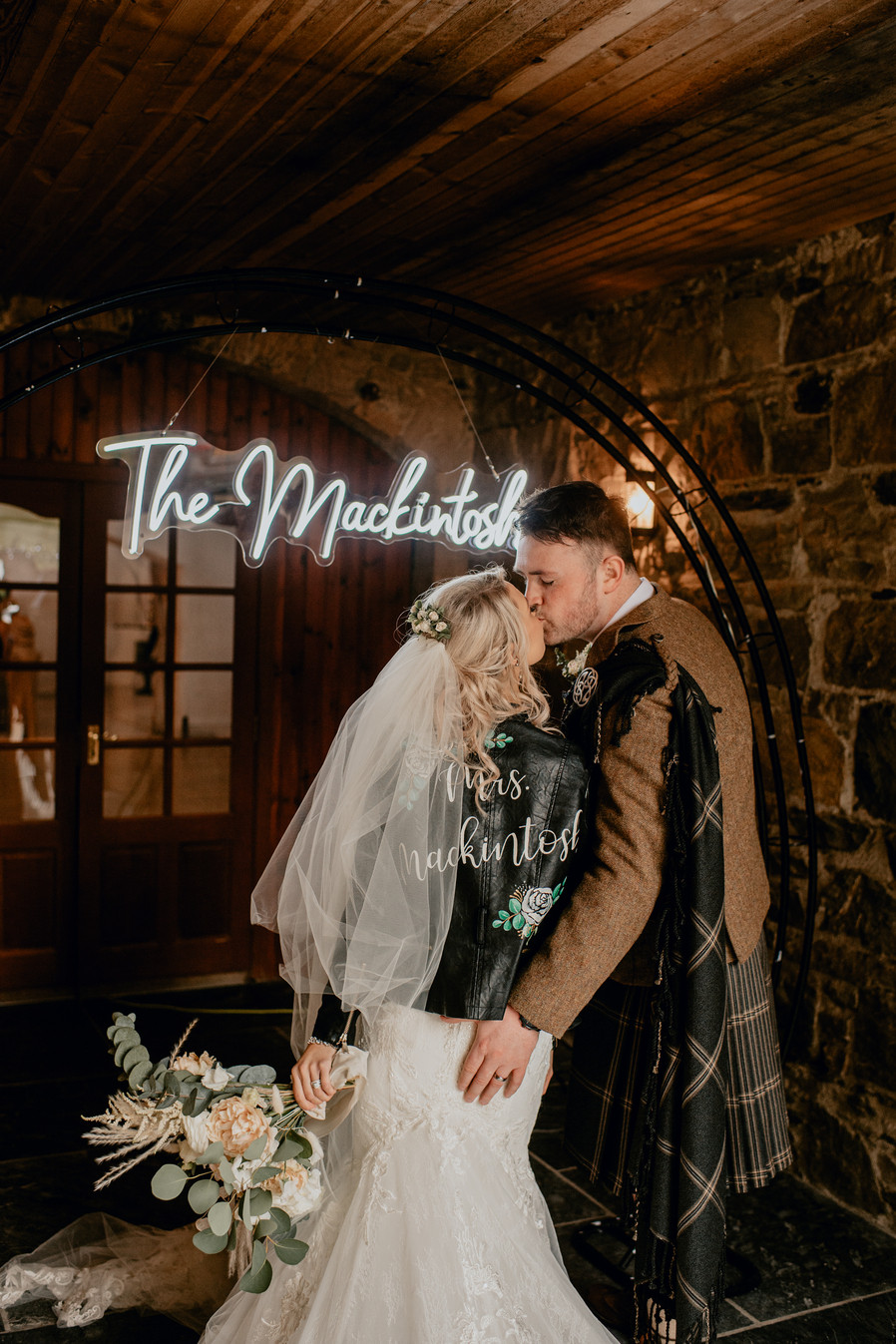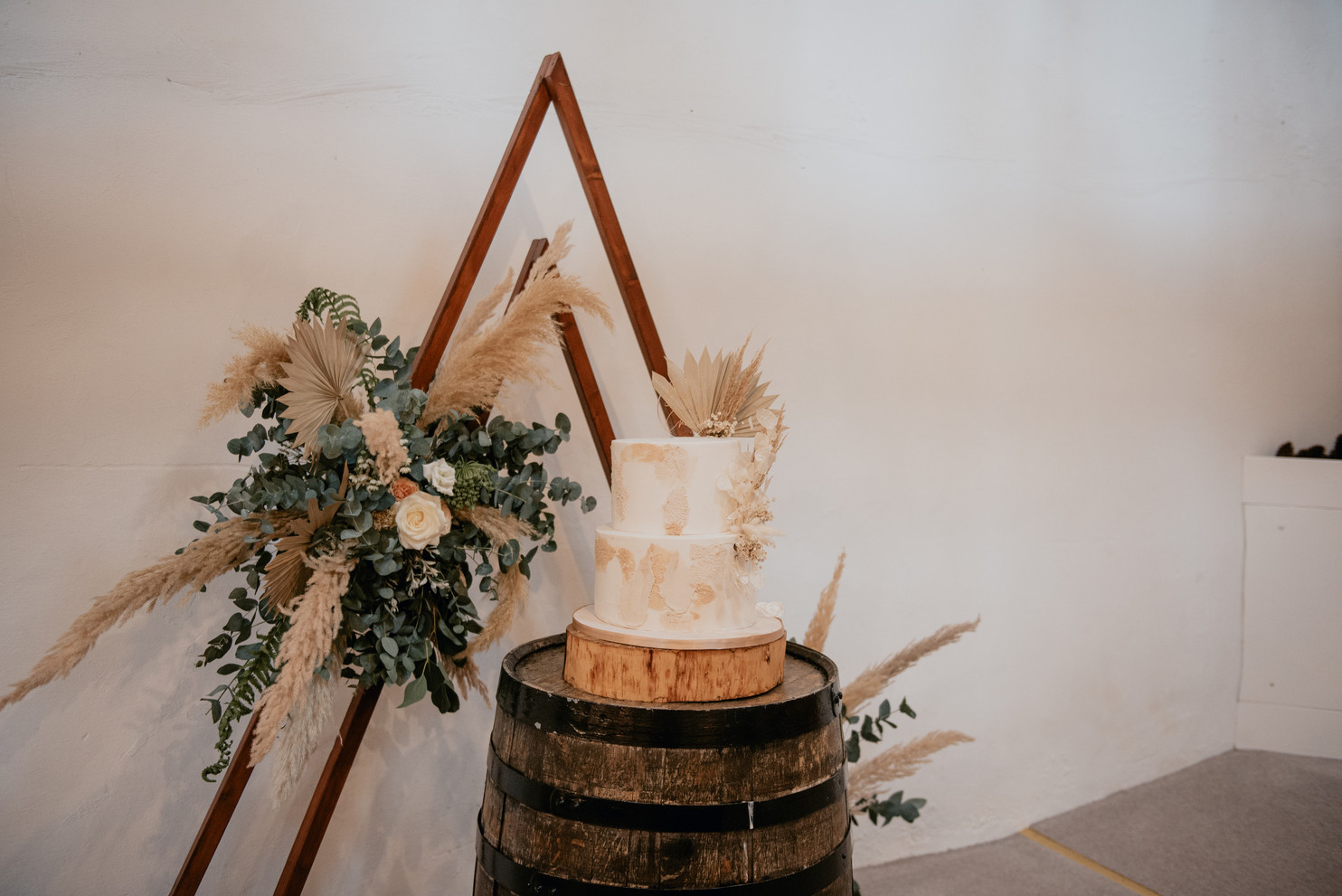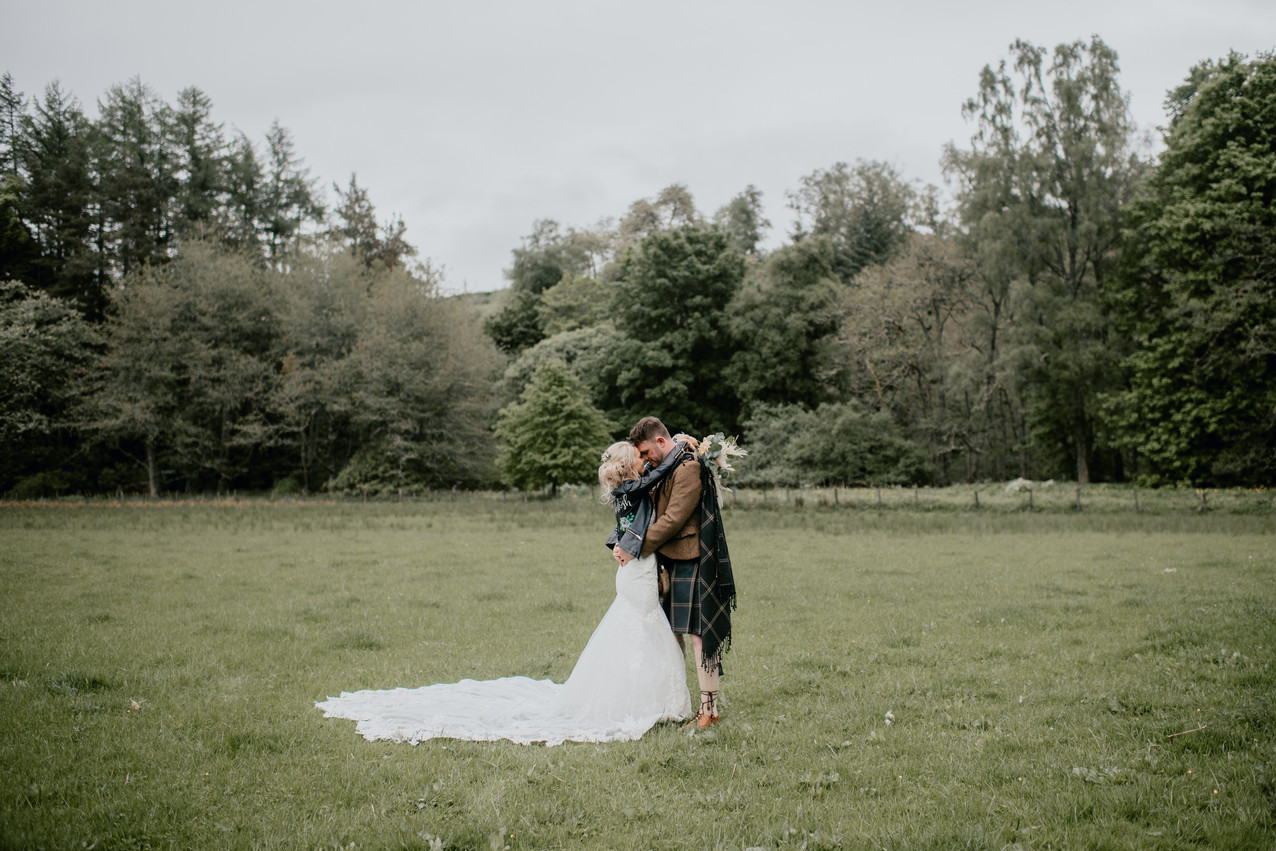 Photographer - Christie Johnston
Videographer – Pindrop Weddings - Jon Robertson
Venue - Aswanley
Florist - Gloam
Stationery – Charlotte's Creations
Catering – Val Morrison
Cake – Cupcakes By Jen
Music - Chris Grant
Decor & Styling - Gloam
Dress - Designer - Martina Liana Boutique – Eleganza Sposa
Accessories - Shoes – John Lewis
Hair & Makeup – Makeup – Julia Stronach Hair – Hair By Becca
Bridesmaid dresses - Coast
Groomswear – Neil Selbie