Neil & Matt's Marvellous Wedding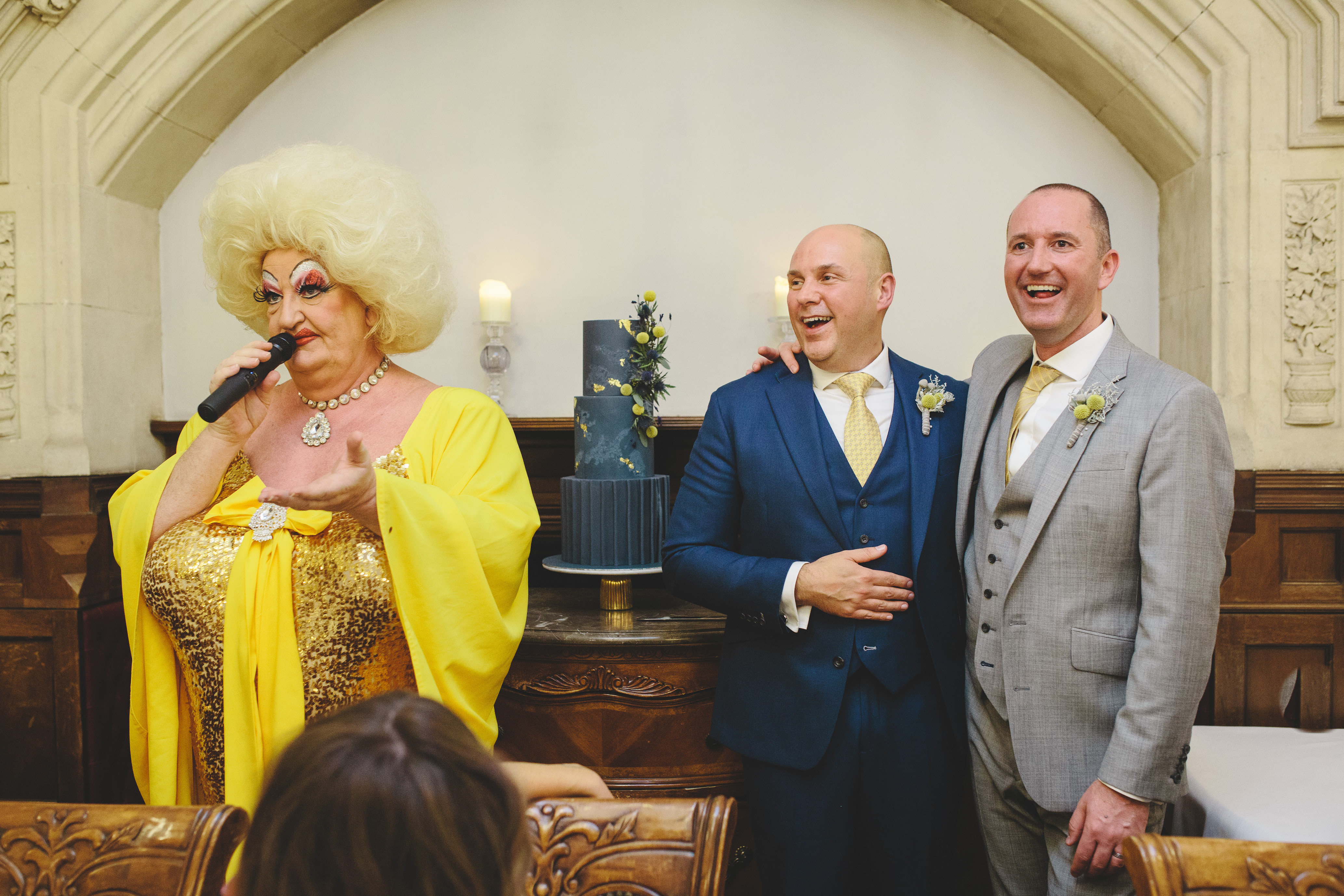 On 16th November 2019, Neil and Matt tied the knot during a lovely ceremony at the tranquil Berwick Lodge. Their photographer for the day, Mark Leonard, shares some of the best shots from their day alongside some commentary from the happy couple.
Tell us how you met and how long before you got engaged?
"Matt and I got together in 2003 when we were both in our early 20s, and eventually(!) got engaged in 2018. Despite the constant hints by Neil, the eventual proposal by Matt was a complete surprise. For Christmas/New Year in 2018/19 we went on an amazing holiday to Japan. We stayed in Tokyo, and Kyoto but for Christmas we were in the Japanese Alps. And it was here, on Christmas Day morning, that Matt proposed.
It wasn't a conventional proposal either; Matt had designed an augmented reality Christmas Card which he gave Neil on Christmas Day morning. When Neil opened the card he thought it was a very personal Christmas card, but it wasn't until he placed his mobile phone over the card, that the card then came to life on his mobile phone. The song Only You, by The Flying Picketts started playing, and the animation commenced and it concluded with the "question".
Sounds very romantic! So tell us about the planning? How did you pick your venue?
"We wanted a venue that would work with us on creating a unique wedding day; one that we could personalise and tailor. We also wanted great food, a warm and friendly atmosphere, and above all, fantastic service. For us, Berwick Lodge completely fulfilled that brief...and more! Simone and the team worked with us to create a completely bespoke day. No detail was overlooked and for us, it was truly magical."
What did you both wear?
"We had bespoke suits made for us specifically for the day, Matt's suit was blue, whilst Neil's was light grey."
How did you make the ceremony so special?
"The ceremony was conducted by a friend, who is a registrar, and that made it very personable and emotional. We kept the ceremony small to 16 guests (immediate family and close friends) so this, and the Berwick environment created a very intimate atmosphere."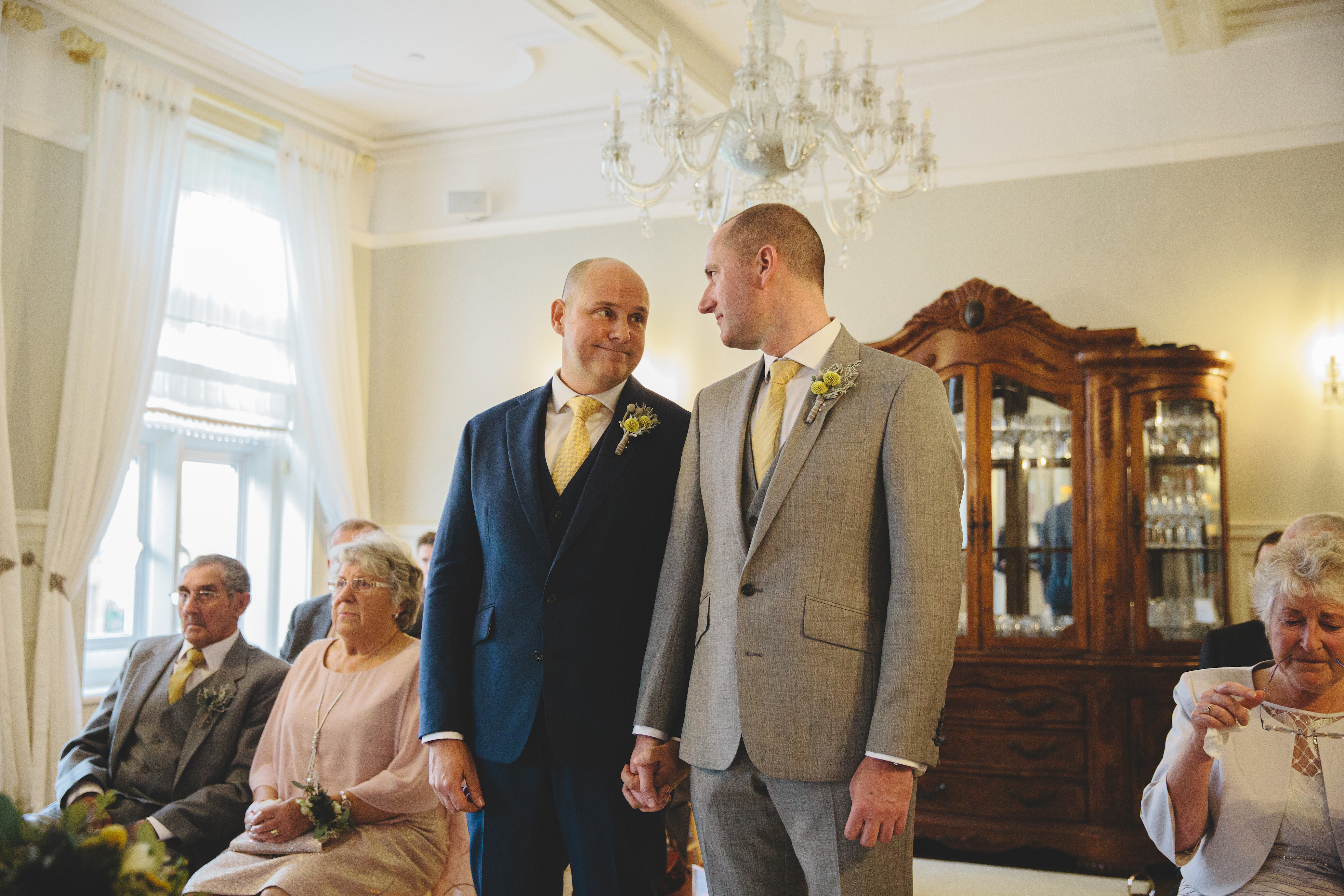 Did you have any special entertainment arranged?
We didn't have traditional speeches, so when the wedding breakfast was finished, a drag performer, Lady Diamond, entertained the guests with comedy and songs. This was a complete surprise to all the guests, who then joined in singing along to songs and serenading the grooms. After a delicious wedding breakfast, and associated wine Lady Diamond did an absolutely fabulous set that completely lifted the energy and love, and made for a truly memorable evening.
What parts stood out for you the most?
"For us, there were two aspects; the ceremony and our vows, and secondly the love, laughter and entertainment of our wedding celebrations with Lady Diamond."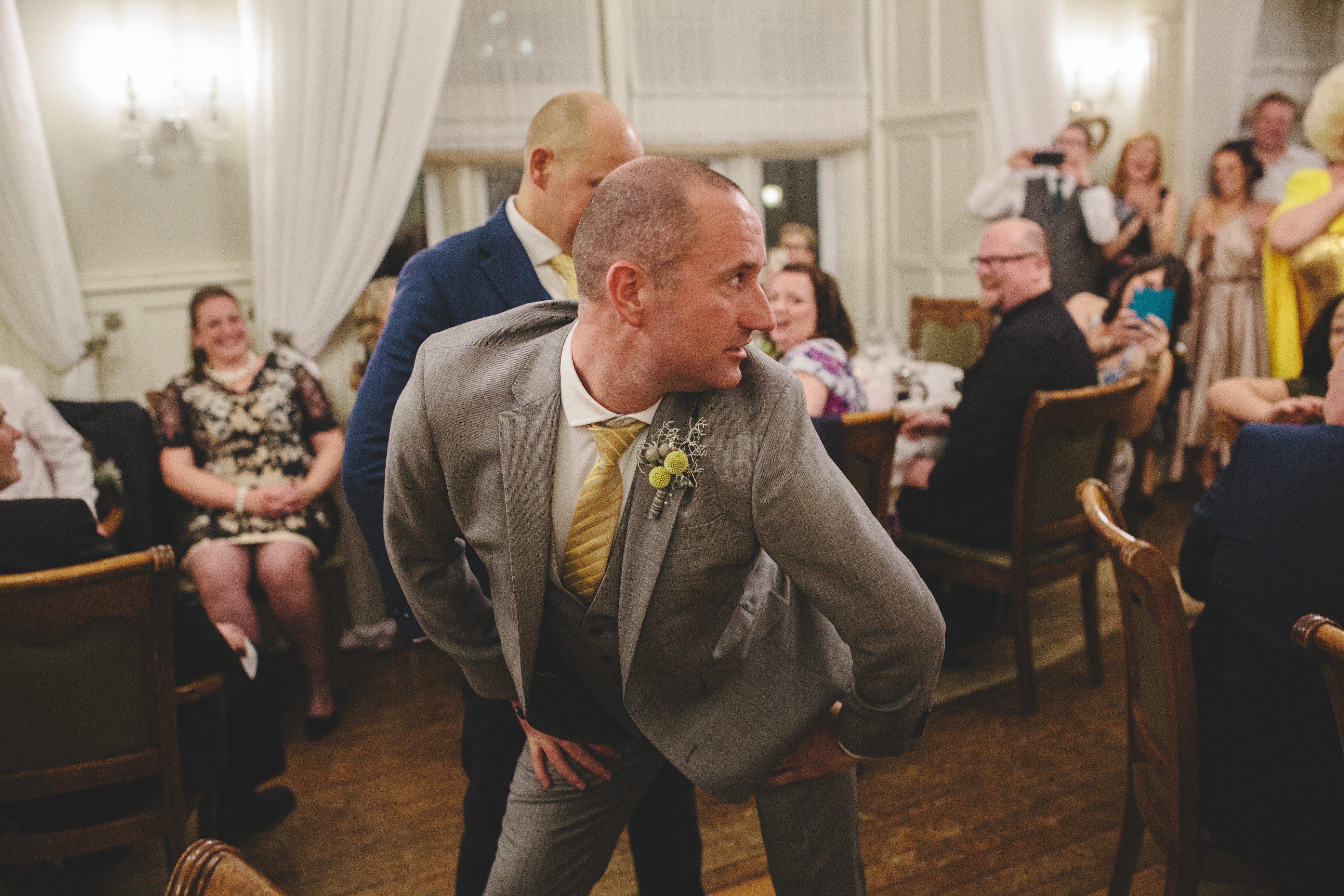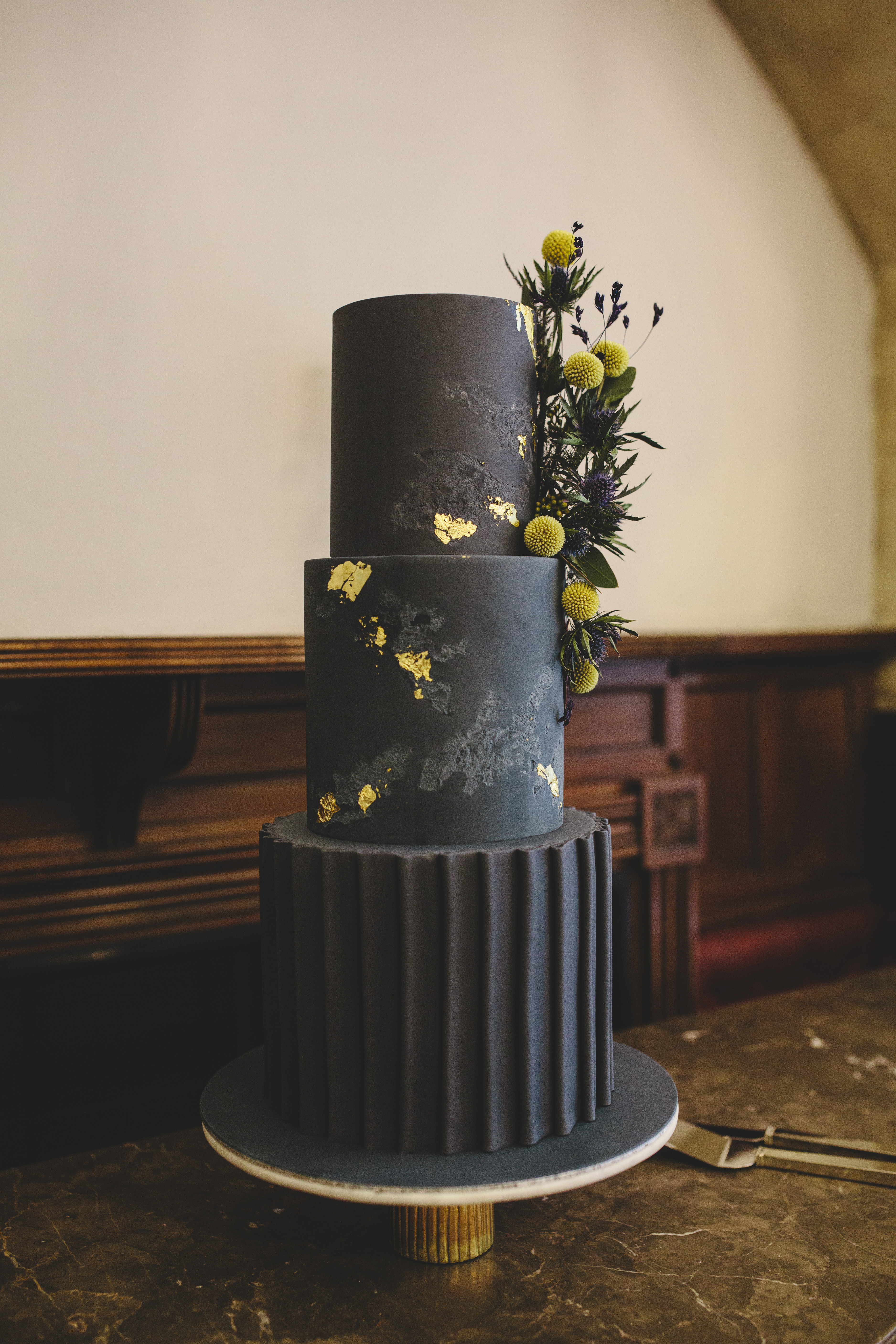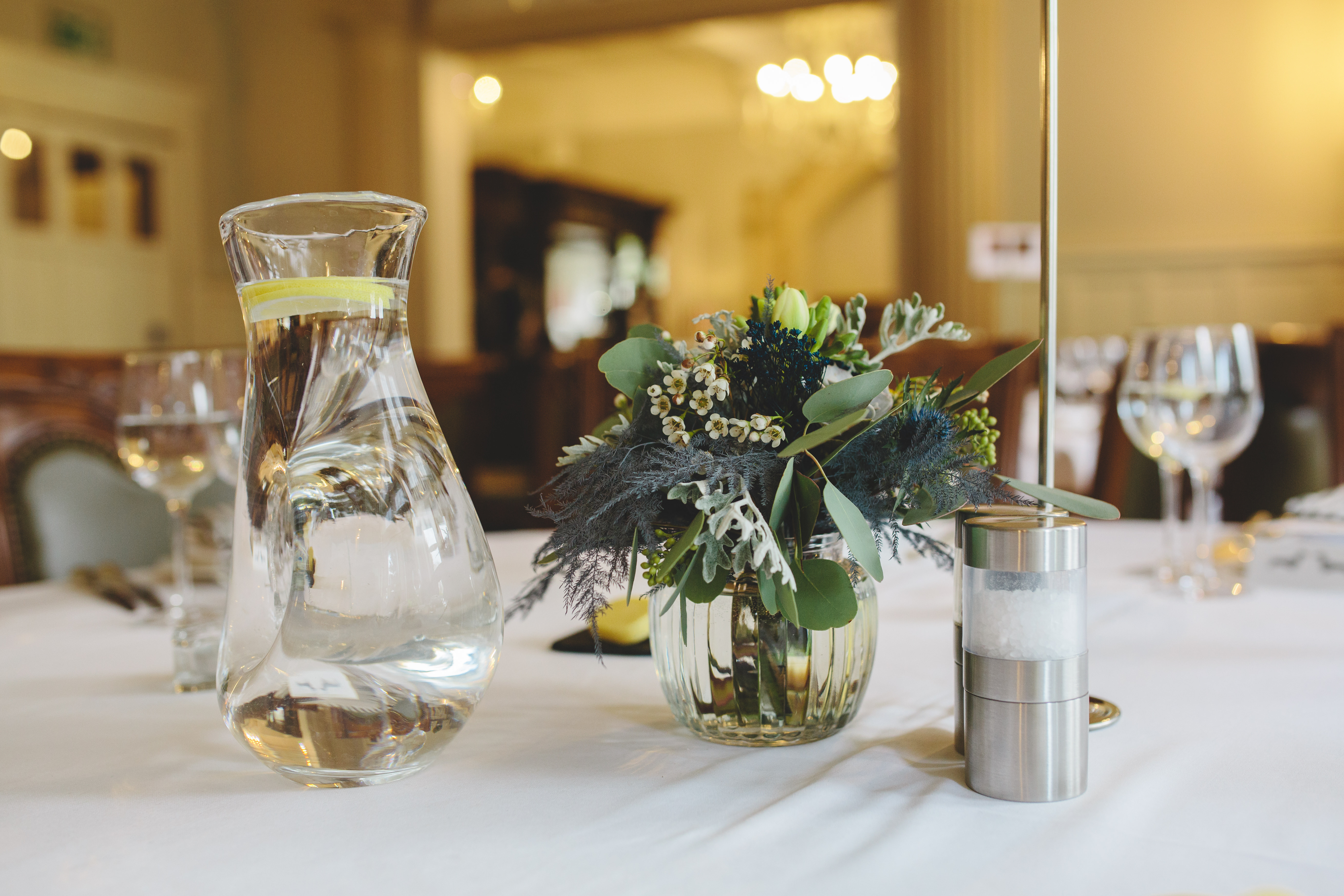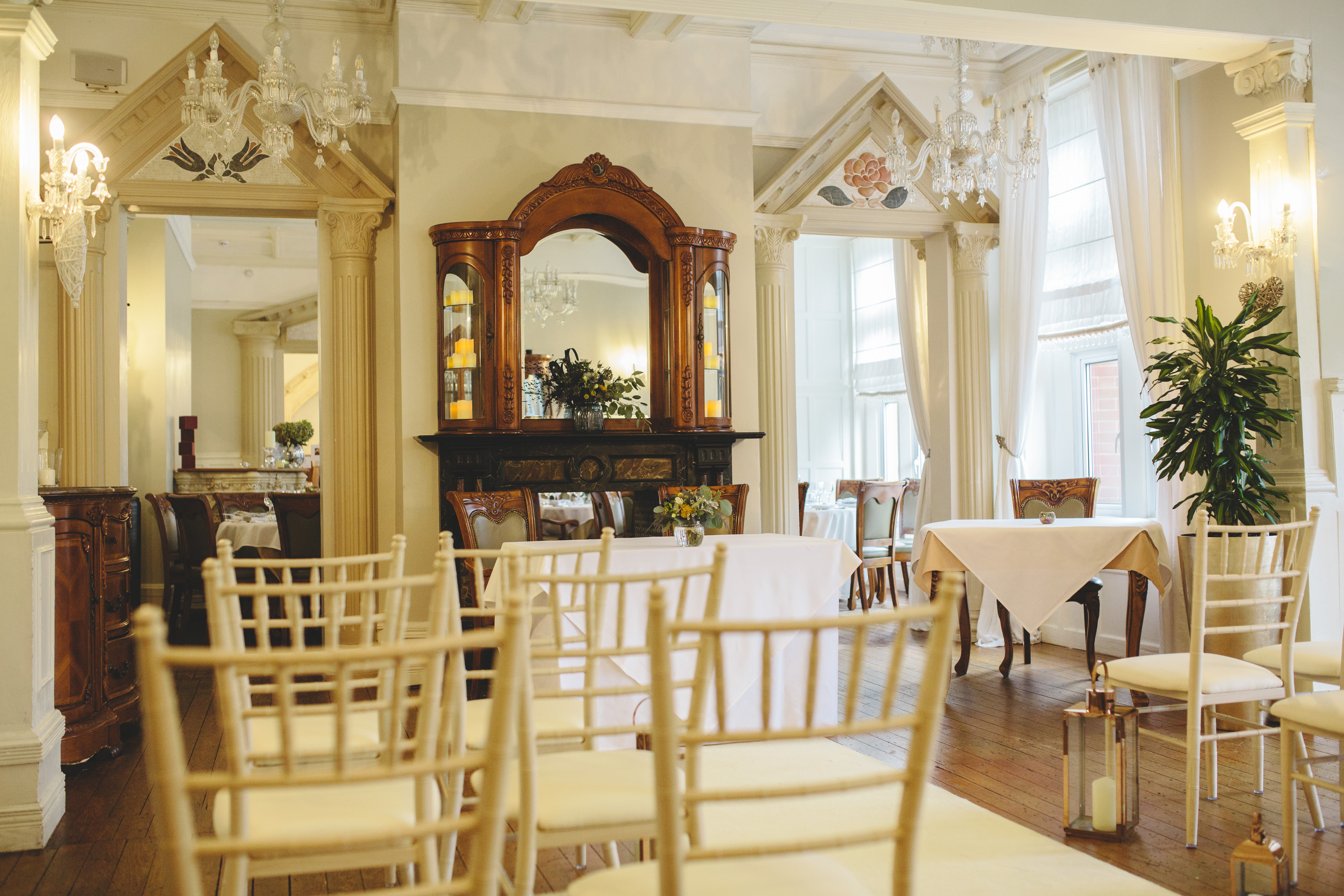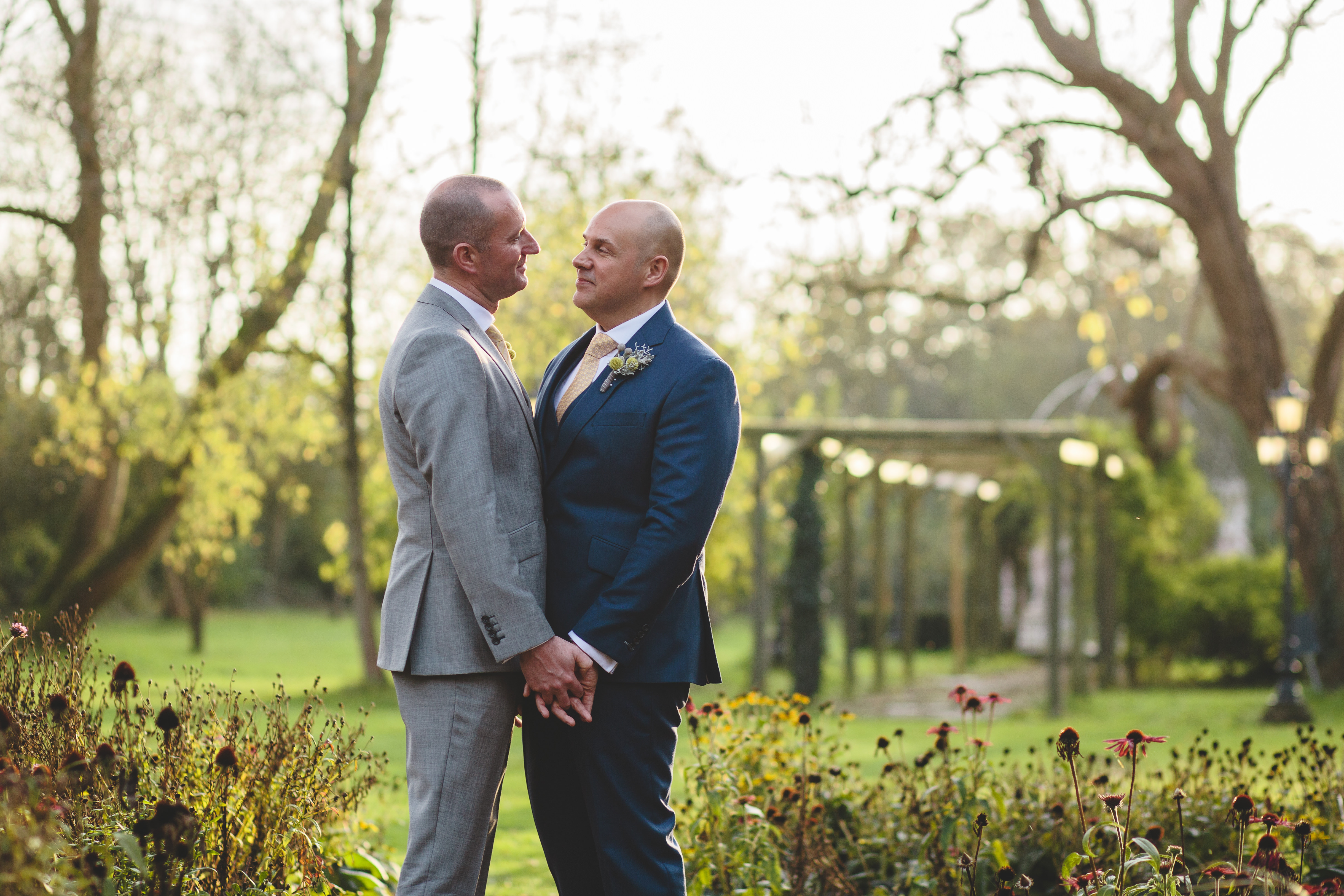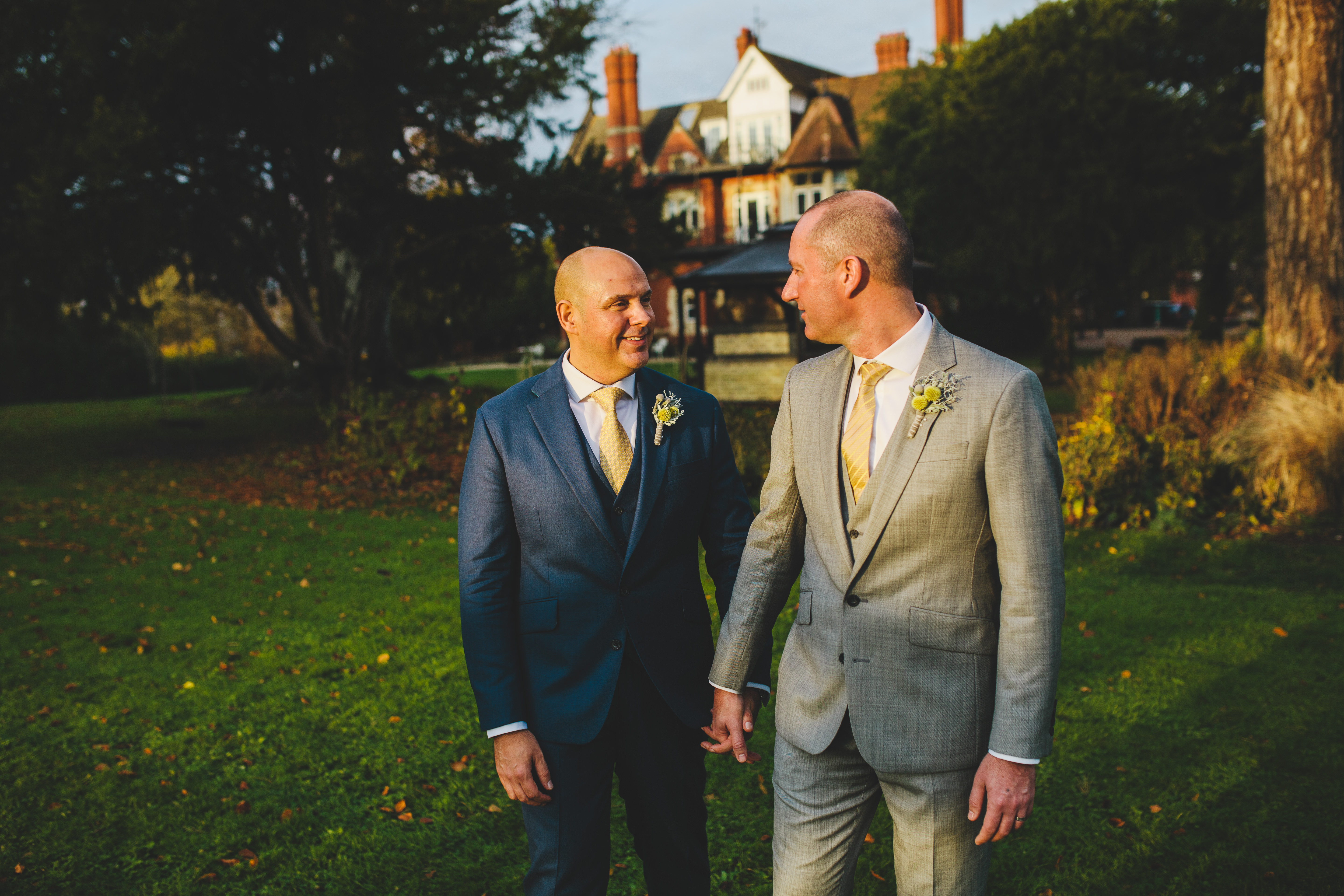 Our team of suppliers
Venue - Berwick Lodge
Photographer - Mark Leonard Photography
Grooms' suits - Bespoke made suits by Clifton Suits, Bristol
Wedding cake - Zaza Marcelle
Flowers - Sherbert Bloom
Catering - Berwick Lodge