Lains Barn
---
Oxfordshire
The Basics
Exclusive use
Ceremony license
Licensed bar
Are pets allowed
---
Style of venue:
Traditional, Rustic, Eco, Festival, Casual, Glamorous
What type of venue are you?
Barn
What kind of ceremony can we have?
Indoor civil ceremony, Outdoor civil ceremony, Nearby church
Ceremony capacity:
180
Dining capacity:
180
Catering:
In-house
Corkage:
n/a
Do you have a late license?
Yes, to 1am or 2am
Is accommodation included?
N/A
What forms of payment do you accept?
Cheque, Cash, Credit Card, Bank Transfer
About
If you're trying to decide where to get married and looking for the perfect barn wedding in Oxfordshire, Buckinghamshire or Berkshire, this magnificent restored historic barn is beautifully located in rural Oxfordshire, just one hour from London Paddington.
Lains Barn provides an ideal setting in Oxfordshire for weddings, partnerships, naming and citizenship ceremonies followed by your own special reception and party.

If you have chosen a civil ceremony to be held at Lains Barn you can make it completely individual, either in the beautiful oak beamed main barn or outside on the large lawned courtyard.

After your ceremony, whether it is held at a church of your choice or at Lains Barn, you can enjoy drinks and canapés while your wedding photos are taken. Whatever the weather Lains Barn can accommodate your reception in any or all of four areas, whether it be the main barn, large glass fronted bar, open fronted covered wing or large lawned courtyard.

From the moment you start planning your wedding at Lains Barn, our experienced and dedicated team will be there to guide you through the wedding planning process and help you with advice on all aspects.
Find Us
Inspiration by Lains Barn
Reviews

11
Leave feedback

Pazor Moncha
Lains is a perfect venue to get married in. We got married there last year and it was fantastic. All the staff at Lains were so helpful and the food was amazing. It is such a beautiful barn and in such a lovely location.

Christina Tidmarsh
Best wedding venue and food ever! Our wedding day was absolutely perfect and the staff are incredible. Go for the pie menu, it's delicious :)

Kate & Aaron
Lains Barn is the most fantastic wedding venue- the barn itself is beautiful, and the staff are absolutely wonderful. We had three months to organise our wedding and the two Katies who work there were absolutely amazing- really quick to respond to queries and so accommodating. They really took all the stress out of the organisation! On the day, everyone was so helpful and friendly. The changeover from ceremony to breakfast and then again to the reception were seamless. The food was fantastic- from the canapés, to the wedding breakfast to the evening cheese buffet. We had the Piemaster menu where one guest per table is given a chef's hat and apron and serves, which added a bit of theatre and got every chatting. Several of our guests said it was the best food they'd had at a wedding and the team were very accommodating to special diets (individual pies for vegetarians and coeliacs). They even got in Cornish clotted cream to serve with the desert in a nod to my husband's Cornish roots! All our guests were so complimentary about the venue, the staff and the day in general- we wouldn't change a single thing!

Hannah & Max
... you won't regret it! Of course this rustic venue is beautiful, but Lains Barn goes so much further than exposed beams; it is the people that make the difference. The months leading up to the wedding can be overwhelming but with the support of Katie Lay (Event Manager) much of this stress was eased. No pushy sales, options within budget and great ideas to make the day memorable. Regular and timely communications made sure we had not forgotten anything and always there to answer our questions. We were able to enter the day confident that everything was covered; and the day went without a glitch. Perfect venue, perfect atmosphere, awesome food, thank you Lains Barn.

Kim & Tom
Thank you so much for all your help in planning our Wedding Day and for letting us hold such a special day at Lains Barn. Everything was perfect and we had a wonderful day. You looked after us and the guests so well and the Pies were lovely! Thank you for answering my endless questions and for your patience! We had the best day so a huge thank you to everyone!

James Bartholemew
Lains Barn delivered the most wonderful perfect wedding day we could have hoped for! All of the people involved were excellent and always eager and able to help! A massive thank you to Katie who helped make it all happen.
The food we had for our Wedding Breakfast was beautiful, so very tasty and spot on in every way. What a venue!

Sarah
An utterly fantastic venue. Reasonable hire price and for that you get no end of help from the staff. They were efficient at setting up and changing the scene between sections of the event, and having everything in one place is not to be underestimated! Highly recommended.

H Davidson
The best thing about Lains Barn is the individual care and attention you'll receive from their staff. Nothing is too much trouble, everything is relaxed and all delivered with good humour and a smile. Exactly what I wanted for my wedding day!

Laura
Katie and the team were just fantastic at helping us to build our dream wedding. They came up with some great ideas and were flexible in helping us to make our ideas a reality.

The service provided on the today was excellent, it just felt like it all ran and my husband and I had no input at all, so we were able to enjoy every second with zero worry!

I wouldn't hesitate to recommend Lains Barn and the fabulous team, the venue is second to none for me and will always hold such special memories!

Anna
We planned an informal English Country/Vintage/Rustic style wedding and Lains Barn was the perfect venue. It has the inside and outside space and it was beautiful canvas to decorate for our wedding theme. The food was amazing, though in my excitement I could hardly eat and the staff were wonderful too. We got married outside and it was just so perfect they even arranged a lovely sunny but not too hot day for us :-) both Katie's are fantastic and I cannot recommend Lains Barn enough.

Emily
The staff at Lains Barn were fantastic! They helped us have the most amazing day and dealing with them was completely stress free throughout the whole planning process. The food was gorgeous, the venue beautiful and the staff were brilliant!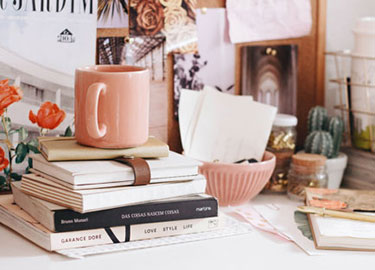 Your free account will also enable you to:

Easily manage and securely book your suppliers

Stay on top of wedding planning with our intuitive checklist

Keep an eye on spend with our budget tracker

Create and track your wedding guestlist

Plan your wedding on the go with our mobile app, downloadable via the App Store or Google Play
Thanks for your enquiry! You'll hear back shortly.
Couples interested in Lains Barn also sent enquiries to the suppliers below too. You can simply send the same enquiry to them in one click.
Worton Hall
11

Worton Hall is a bespoke wedding venue situated in the rural hamlet of...
Oxleaze Barn
11

Oxleaze Barn is a beautiful Cotswold stone barn wedding venue that's f...
Wasing Park
11

Wasing Park is a spectacular barn wedding venue with a civil ceremonie...
Worton Hall
11

Worton Hall is a bespoke wedding venue situated in the rural hamlet of...
Oxleaze Barn
11

Oxleaze Barn is a beautiful Cotswold stone barn wedding venue that's f...
Wasing Park
11

Wasing Park is a spectacular barn wedding venue with a civil ceremonie...
Are you sure?
If you don't ask, you'll never know...
Continue to chat
Leave
Is this supplier not for you?
Explore other suppliers.
Sign up to our free planning tools today to save suppliers