Genevieve & Joshua Rustic Vineyard Wedding
Office romance bloomed into the love story we find today and the rest became history the day Josh proposed to Genevieve during a romantic picnic at Polperro Winery.
How did you guys meet?
"We met at our old job. It was my (Genevieve's) first day of full-time work as an accountant and we met at one of the morning/afternoon tea breaks. We were in the same group at work and sat across from each other for the first year. We both felt an instant connection when we first met and knew we had to get to know each other better. We were just work friends for almost a year before we kissed one night at a bar and the rest is history!"
How did he propose?
Josh organised a picnic at Polperro Winery. He hadn't made it obvious he was going to propose because he lied and said it was a Groupon deal! It was also unsuspecting because Josh is always doing sweet things like this! The whole time I was thinking of how good a Groupon deal it was haha! We got there early at around 12pm so there wasn't anyone there yet and set up our picnic at a nice secluded spot near the water. We set up the picnic and then he got the ring box out of his jacket pocket and proposed! It was better than I could have ever imagined but the beautiful picnic food went to waste because we both weren't hungry after he popped the question – there was too much excitement!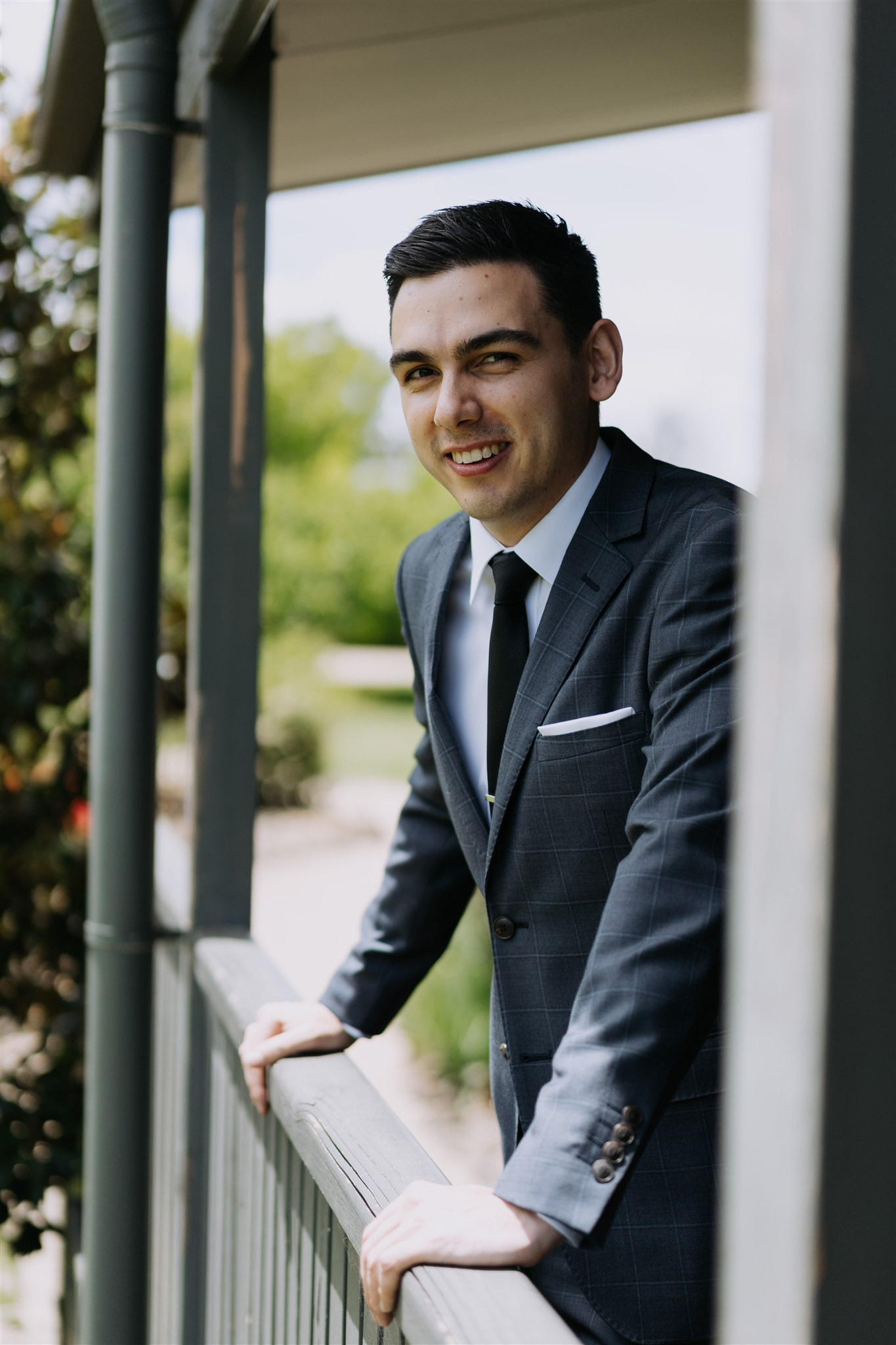 Tell us about your wedding gown and how you chose it?
I loved my wedding gown! But it was also an area I didn't want to spend a ridiculous amount of money on. Luv Bridal has a large range of gowns for reasonable prices. Luv Bridal stocks Madi Lane gowns and all of their designs are stunning. I wanted something different which I why I loved the unique lace on my dress. I also wanted something loose fitting, so I knew I would feel comfortable on the day.
What sort of style did you envision for your wedding day?
We really wanted a simple style with a bit of a rustic feel, just simple but beautiful! I always imagined getting married outside but as soon as Josh and I walked into Immerse's vineyard chapel we were sold – it felt so magical in there, we actually didn't even know what to say – we were a bit speechless! We also envisioned a small and intimate wedding as we both don't love being the center of attention. We just wanted to have the people we love most be there to celebrate us!
How did you come to choose the location and venue?
took Josh to Immerse for his birthday (actually from a Scoopon Deal!) which was in January (2 months before he proposed). They were setting up for a wedding while we were at lunch and I couldn't stop looking at how beautiful the venue was. The food and wine were also amazing which is something that is really important to us. I asked Immerse for their wedding details even before Josh proposed! When Josh proposed, we went to Immerse to enquire about detailed prices and dates but their minimum numbers in peak seasons meant we couldn't have it on a Friday-Sunday. We looked at three other venues in Yarra Valley but none of them captured us the way Immerse had! We debated back and forth about having a Thursday wedding, but in the end, we decided to do it. I am so glad we did do it on a Thursday – It meant we got our dream venue for our dream day. And whilst people had to use more annual leave to attend, it was only the closest people to us, so majority weren't phased!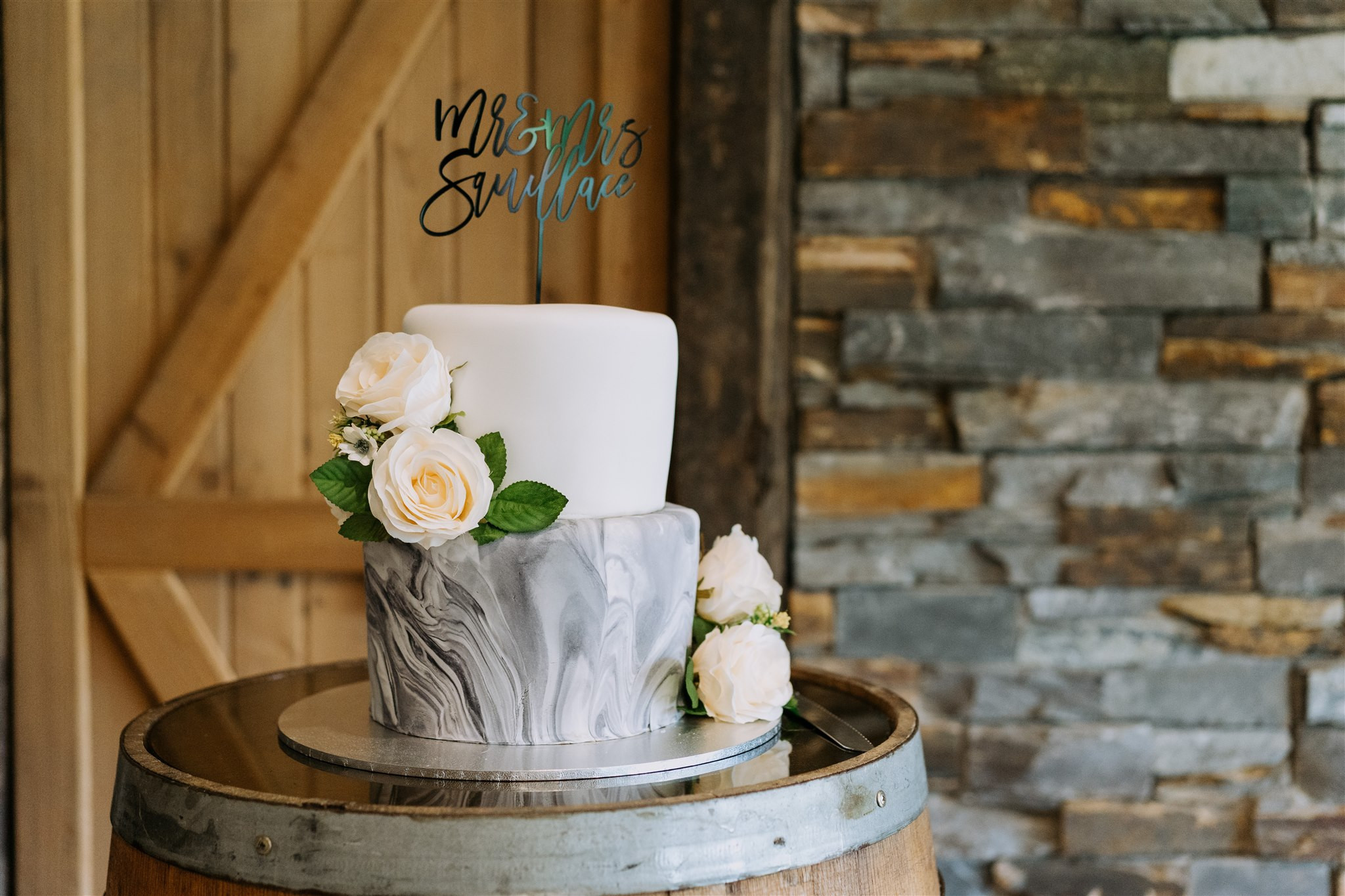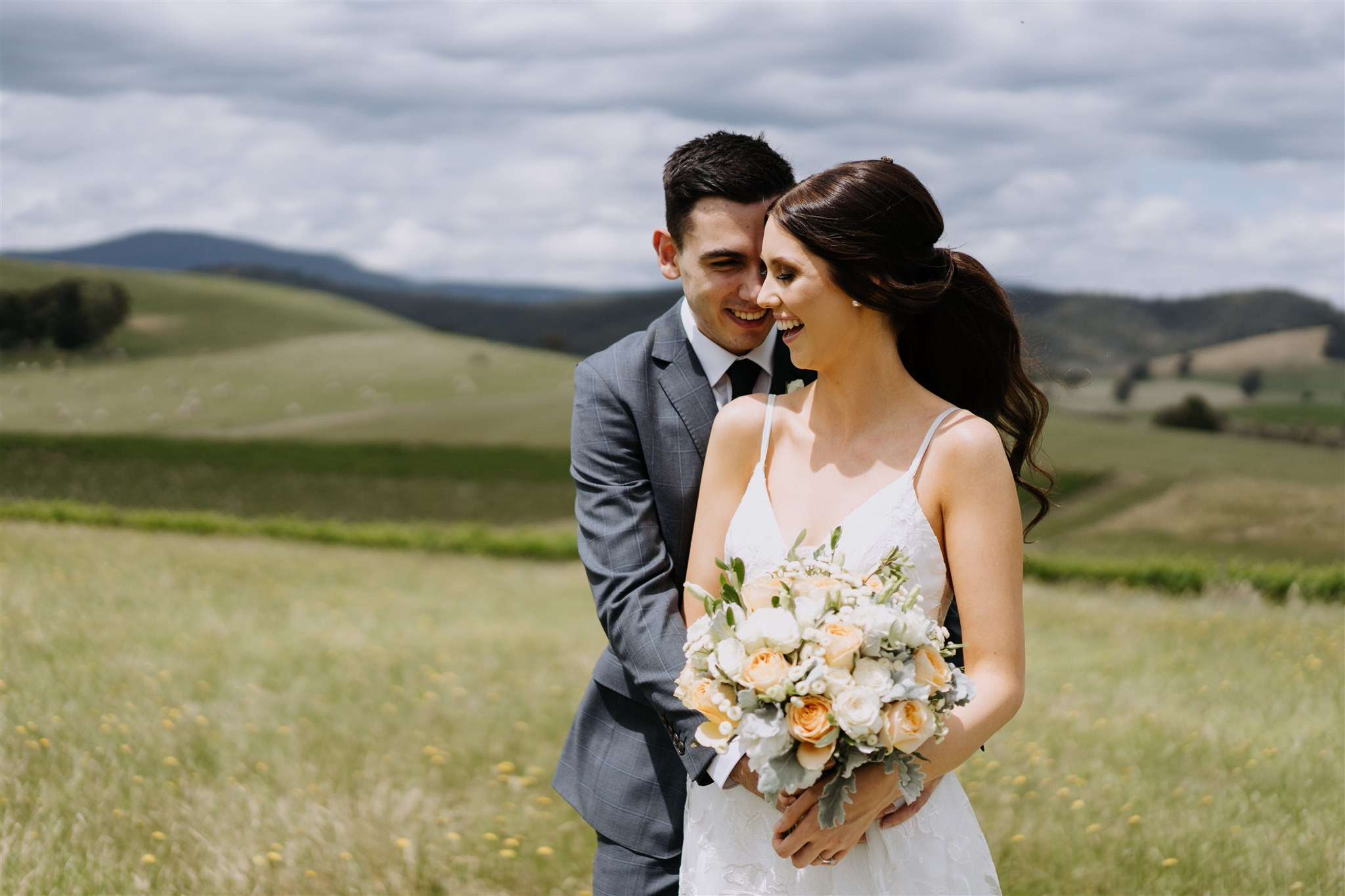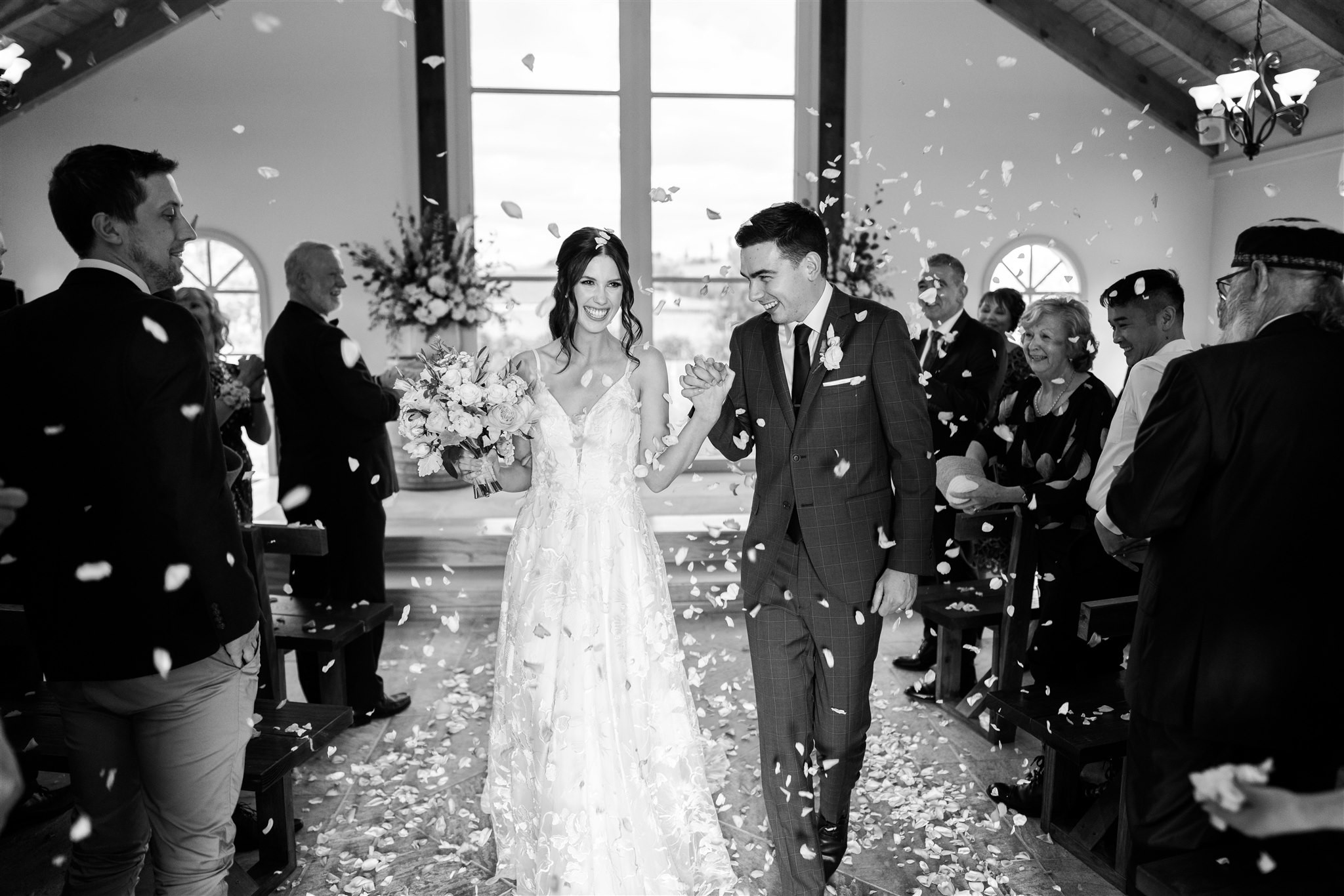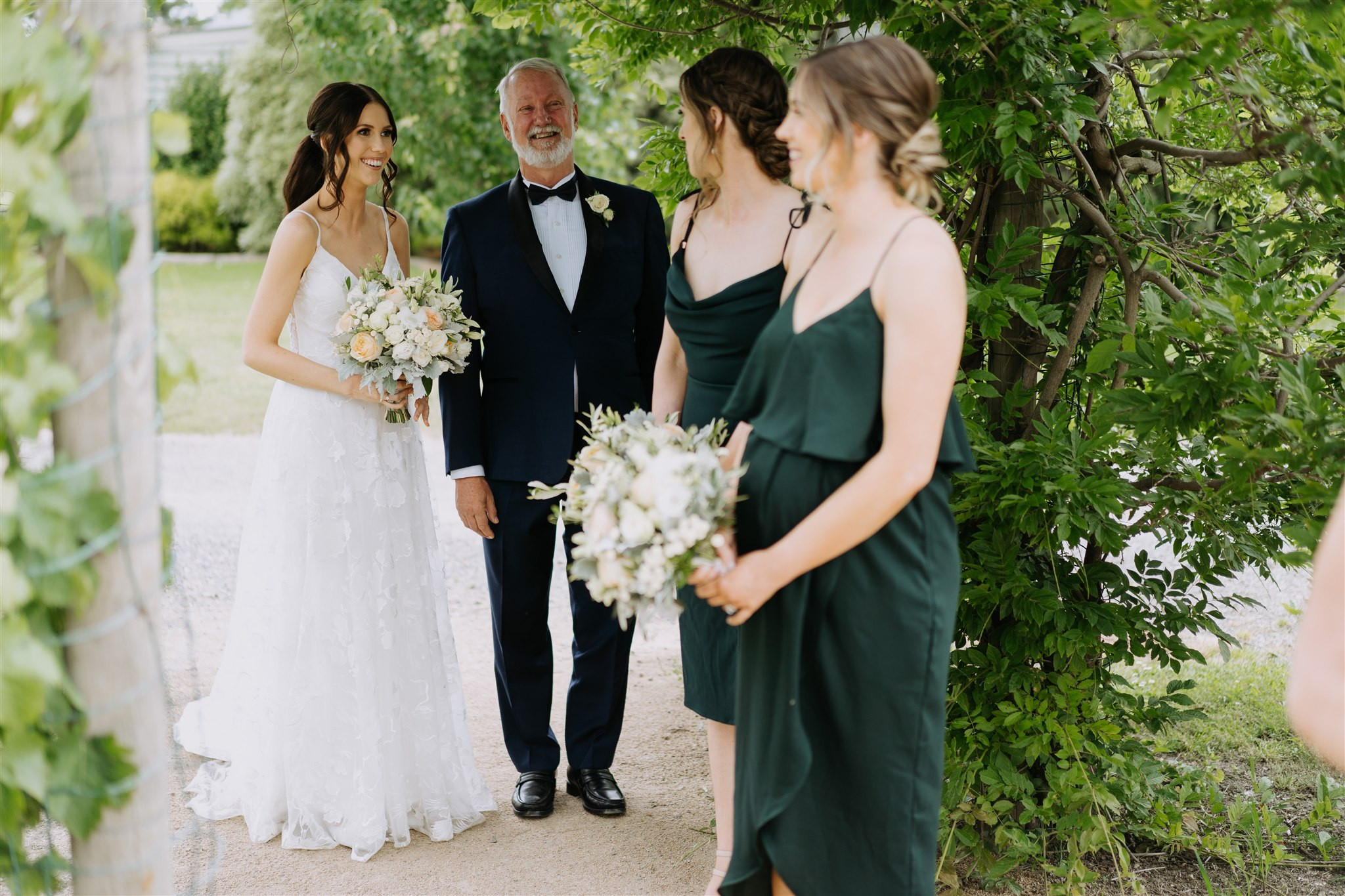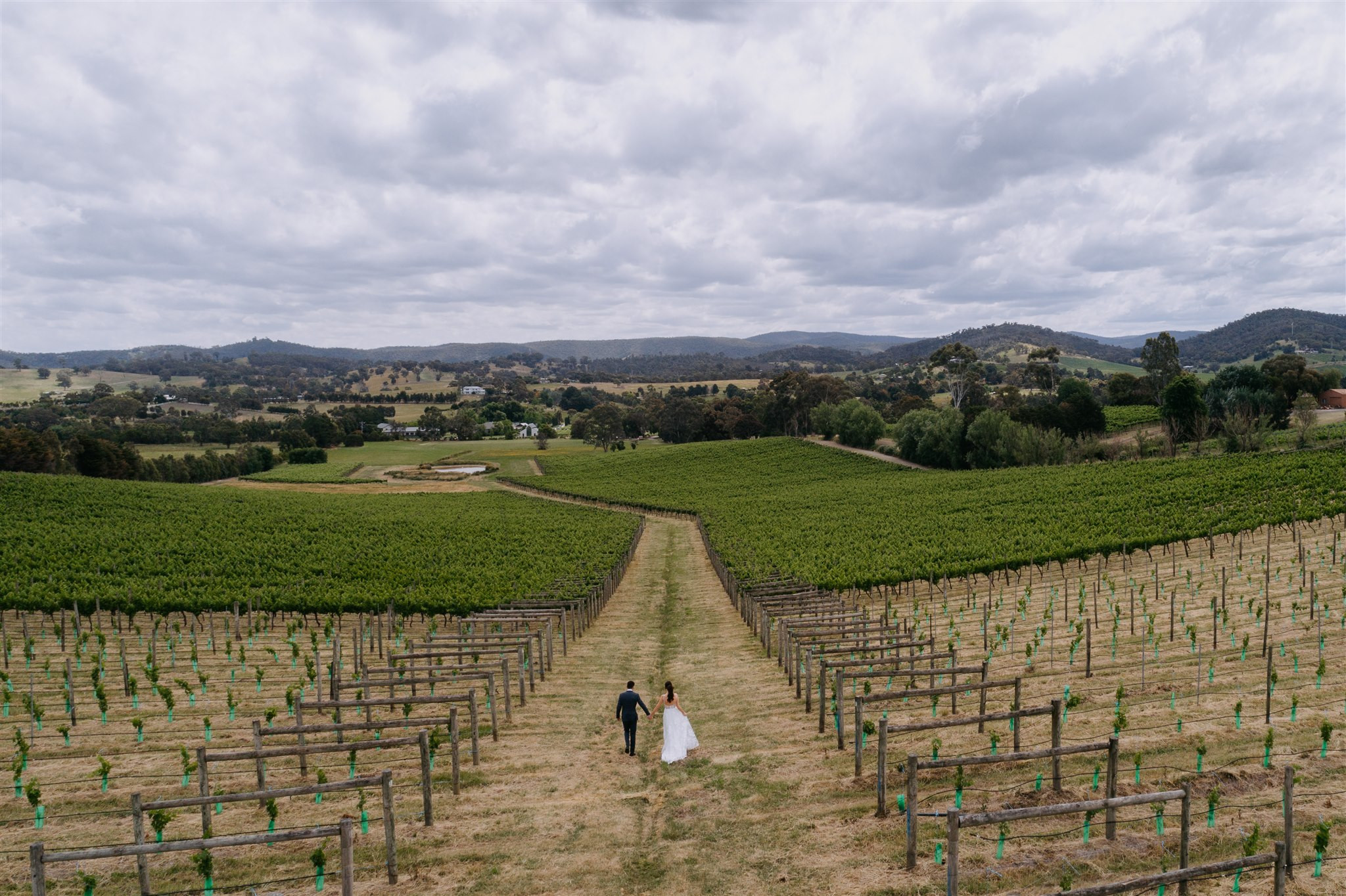 What were your favourite moments from the day?
The whole day was amazing – the ceremony was so beautiful and special but also light-hearted, the reception was amazing getting to celebrate with everyone but my favourite two moments were:
First look – Seeing Josh for the first time on the day and having that moment for just the two of us (well and our incredible photographer Rick!) was really special. I feel like because it was just use we got to enjoy that moment for a bit longer then if we had of just seen each other at the ceremony.
My other favourite moment was sunset photos – the whole day was so fun but also so busy and feels like it flies by. Sunset photos meant we got 15 minutes with just us and it was so peaceful and quiet at the top of the hill. I feel like we really got to soak it all in and we also got some amazing photos!
How did you save on costs?
I think the biggest way to save on costs is to be realistic and to not get carried away. For example, it was easy to look at invites that cost thousands and want them (they are stunning!) But the reality is they end up in the bin after the wedding day. Wedding dress/bridesmaid dresses and suits are important but again, they are only going to be worn once so that is another good way to cut down costs. I think you need to sit down, prepare a realist budget and try to stick to it. However, we are two accountants, so this is our strong point! I would also recommend getting several quotes so you can compare costs – especially for flowers and hair/makeup!
Where did you go on honeymoon?
Bali & Singapore – was the perfect honeymoon!
If you could sum up your wedding in one sentence, how would you describe it?
The most amazing day of our lives! Can we do it all again?
The Team
The Team
Wedding feature thanks to: Giant Invitations
Photographer: Rick Liston
Wedding Invitations: Zazzle
Dress: Madi Lane from Luv Bridal
Veil: None
Makeup: Cosmetique Makeup
Hair: Hair By Brittany
Shoes: Spurr
Accessories: Pearl Earrings - Secrets
Bridesmaids Dresses: Chancery
Groom's Suit: Studio Italia
Groomsmen Suit: Daniel Hechter
Cake: Caked In Mud
Food: Immerse
Flowers: Flower of Yarra Glen
Ceremony Venue: Immerse in the Yarra Valley
Reception Venue: Immerse in the Yarra Valley
Entertainment: Ceremony/Canape Music – Brendan & Sabrina. DJ – Music with Memories
Celebrant: Danielle Binaisse
Transport: None
Wedding Favours: Wine Corks from Celebritem (Etsy)
Any Other Vendors: Photobooth – The photobooth girl